Kelly Clarkson's Weight Loss Photos : Before And After
Olivia
Updated At 01 Nov 23
Kelly Clarkson is an American actress, singer, songwriter, and TV personality. As the winner of the first season of the reality television competition show "American Idol" in 2002, she first attained wide recognition and fame. Her success on the show served as the catalyst for her musical career, and she soon rose to prominence in the music business.
In addition to being well-known for her rich and soulful voice, Clarkson has won multiple accolades for her services to the music business, including the Grammy Awards. She is still a well-liked and significant figure in the entertainment industry.
Kelly Clarkson Weight Loss Photos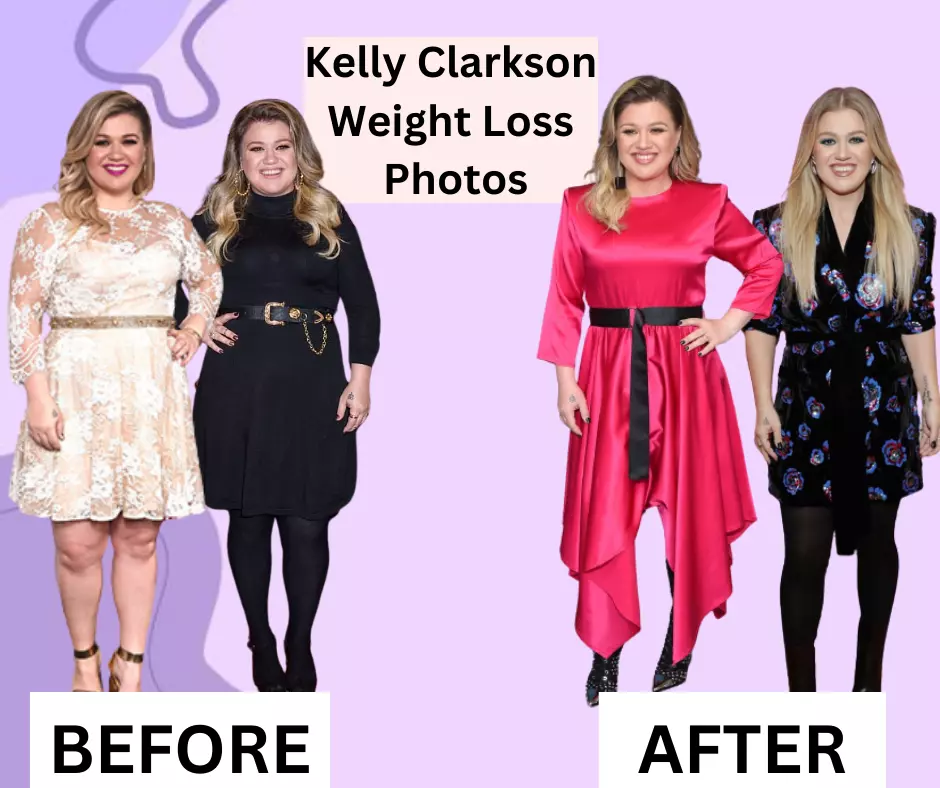 Kelly Clarkson weight loss journey has garnered media attention. Kelly Clarkson has said before that she began to focus more on her health and wellbeing, which included eating a diet higher in whole foods and getting regular exercise. Instead of concentrating only on weight loss, her weight loss strategy has placed an emphasis on general health and wellness. The proof to her weight loss journey is these Kelly Clarkson before and after photos.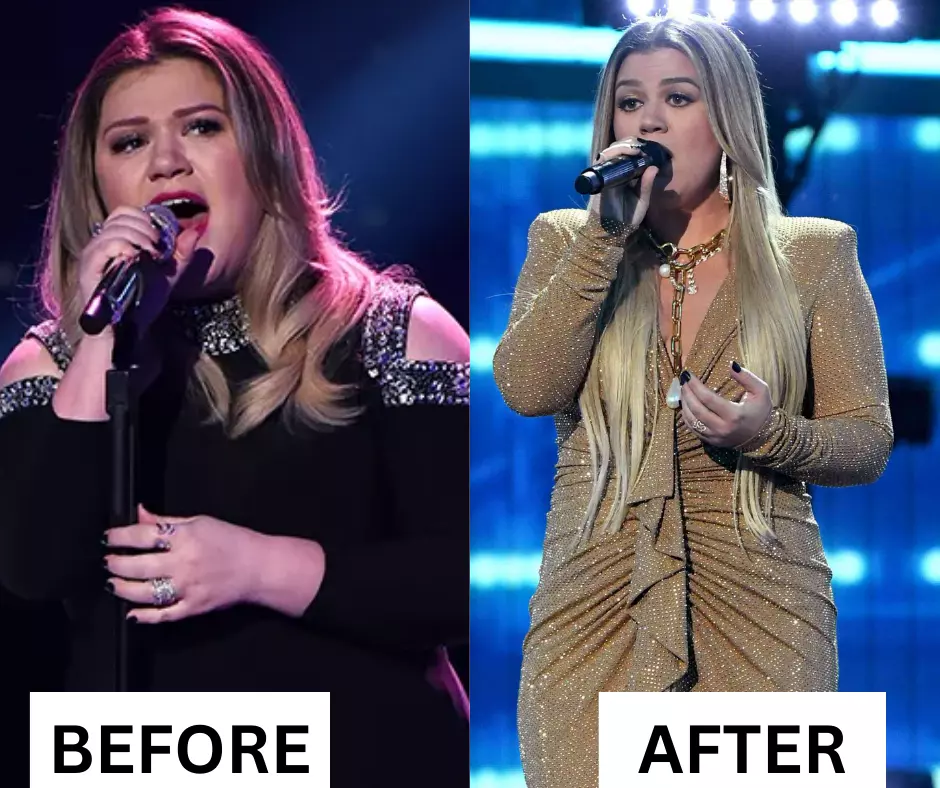 Given how rapidly Kelly Clarkson seems to have lost a sizable amount of weight,  fans have been wondering if Kelly Clarkson's weight loss was by using Ozempic or a comparable medication to help her lose weight. Kelly Clarkson's weight loss journey has been an inspiration to many. She has given multiple reasons for her weight loss, including a shift in her eating and lifestyle patterns. She has been following the Plant Paradox diet through which she managed to use multiple pounds and we will cover this article with Kelly Clarkson's weight loss photos and transformation over the years.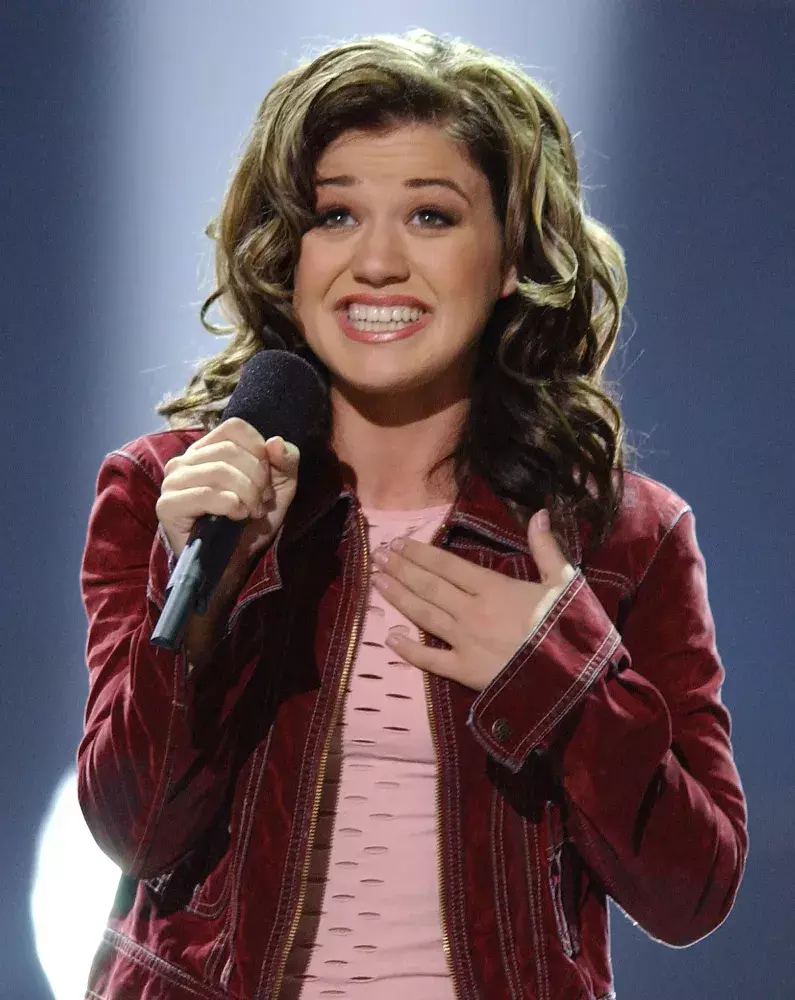 1. Year 2002: Kelly Clarkson Wins " American Idol "
Kelly Clarkson's career took a turning point in 2002 when she tried out for the first season of "American Idol" and eventually won the competition. After winning the contest, Kelly's rise to fame was only getting started. Kelly released "A Moment Like This," her debut single, and it became popular right away.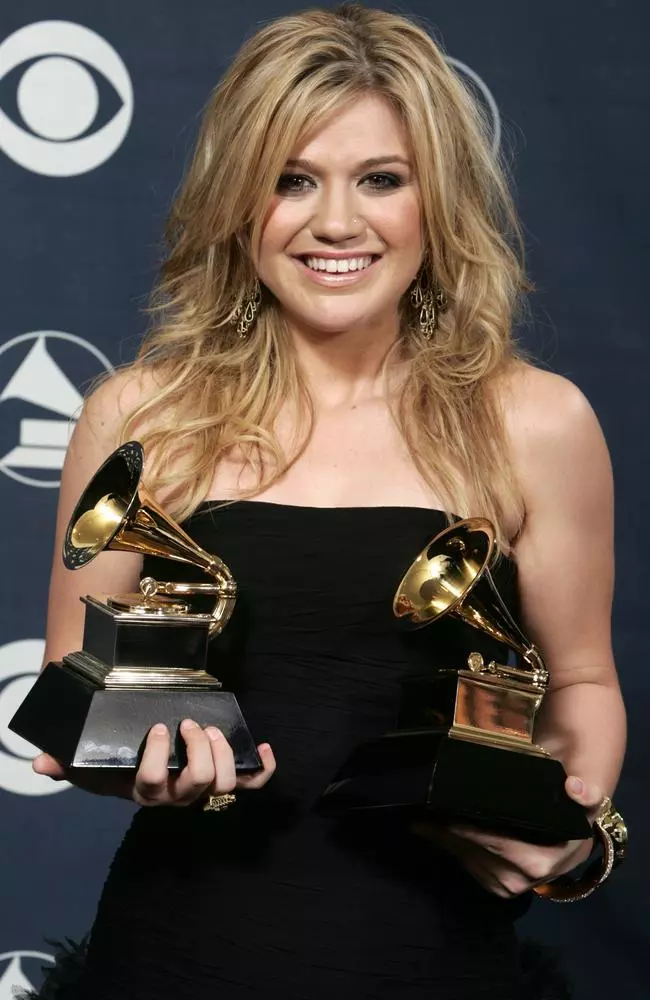 2. Year 2004: Kelly's Grammy Awards
Kelly Clarkson rose to fame with her win and multiple album releases. She released her second music album, " Breakaway" , which had the most iconic songs. This year Kelly Clarkson won two Grammy awards for her album.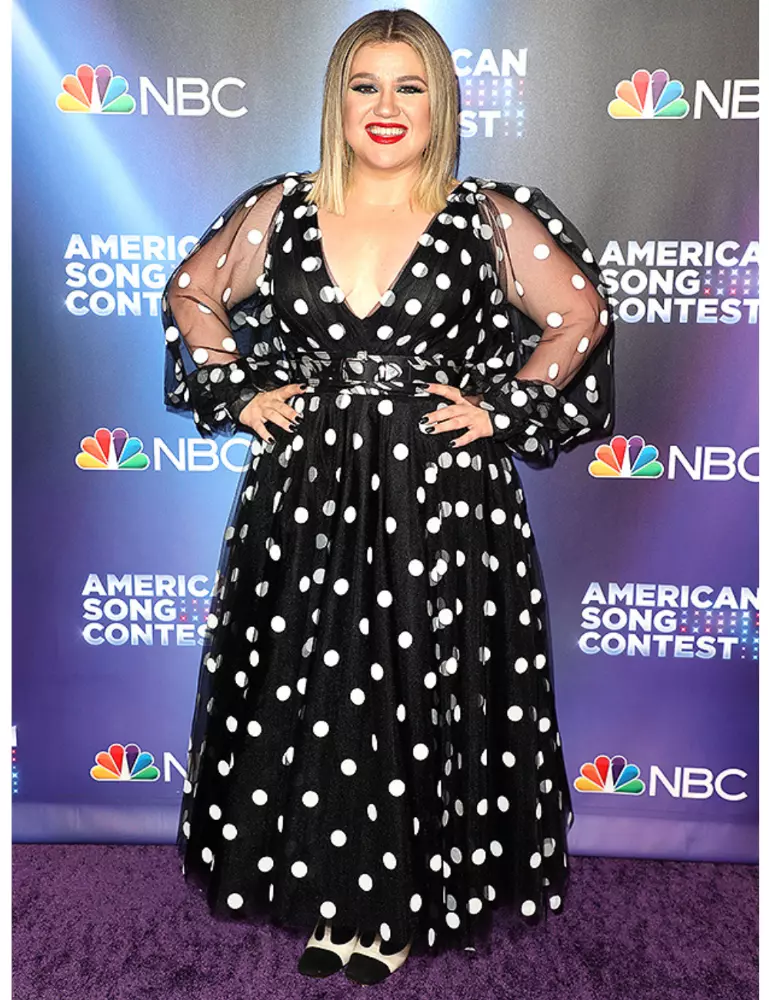 3. Year 2006: Rise To Health Issues
In 2006, Kelly Clarkson was diagnosed of "a thyroid problem" and an autoimmune disorder. She started taking medicine. She eventually stopped taking it, though, and changed her lifestyle for the better as a result.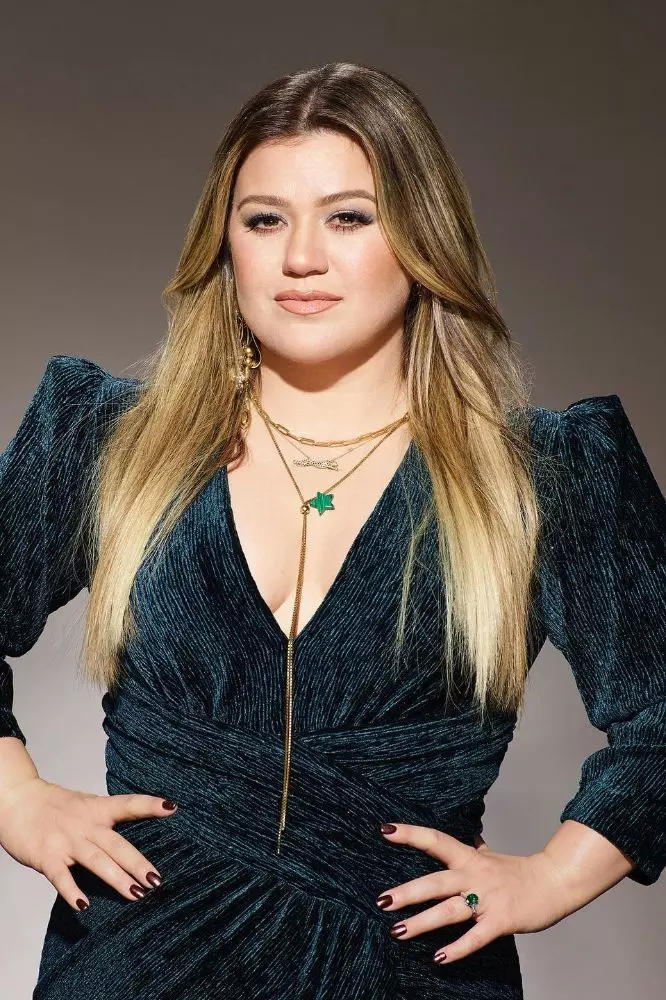 4. Year 2010 : Music Albums And Diet
In 2010, Kelly Clarkson gave some wonderful hit albums back to back year to year. Until this year she had released four individual music albums of her gaining fame. Apart from her successful work life and managing her health concerns, Kelly slowly started to work on her food patterns and healthy living. She started to concentrate on better food choices and control her fluctuating weight.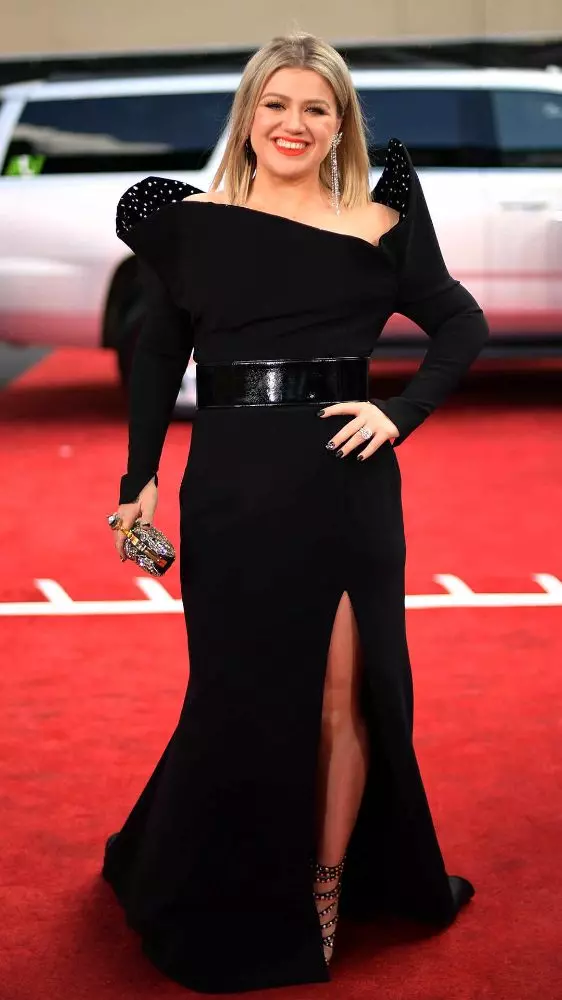 5. Year 2014: First Child Birth
Kelly Clarkson gave birth to her beautiful daughter River Rose Blackstock on June 12, 2014. After that she faced pregnancy weight issues and restarted her weight loss journey.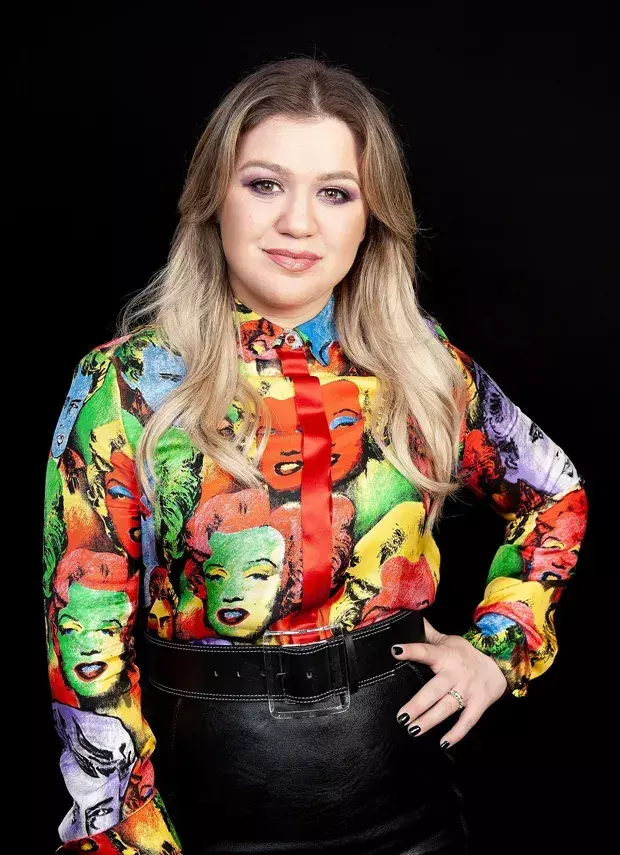 6. Year 2015: Kelly Released Her New Album
Kelly Clarkson released her seventh music album "Piece by Piece," which gained popularity for the emotional track she played. Also, she worked on her health and medications.
7. Year 2016: Kelly Welcomed Second Child 
Kelly Clarkson gave birth to her second child and embarrassed motherhood once more. Kelly encountered a lot of criticism during her postpartum period regarding her weight gain from the pregnancy. Kelly Clarkson bravely the situation from all of these remarks while remaining strong.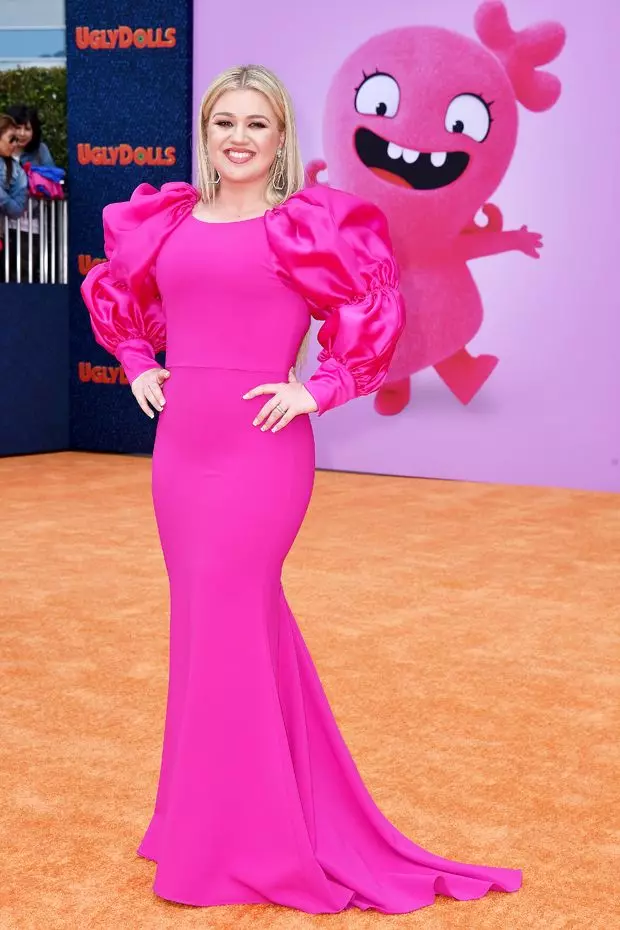 8. Year 2018: Kelly Clarkson Lost Multiple Pounds
By 2018, Kelly had shed over 37 pounds, and she attributed her weight loss to the "lectin-free" diet recommended in The Plant Paradox by Dr. Steven Gundry. Kelly chose this way of living in order to treat her thyroid problem and get rid of the autoimmune disease she had. With the aid of The Plant Paradox, the diet returned her health to normal while minimising the need for medication. Kelly lost weight and got a more toned, attractive appearance, but she never gave up on her goal of getting healthier overall.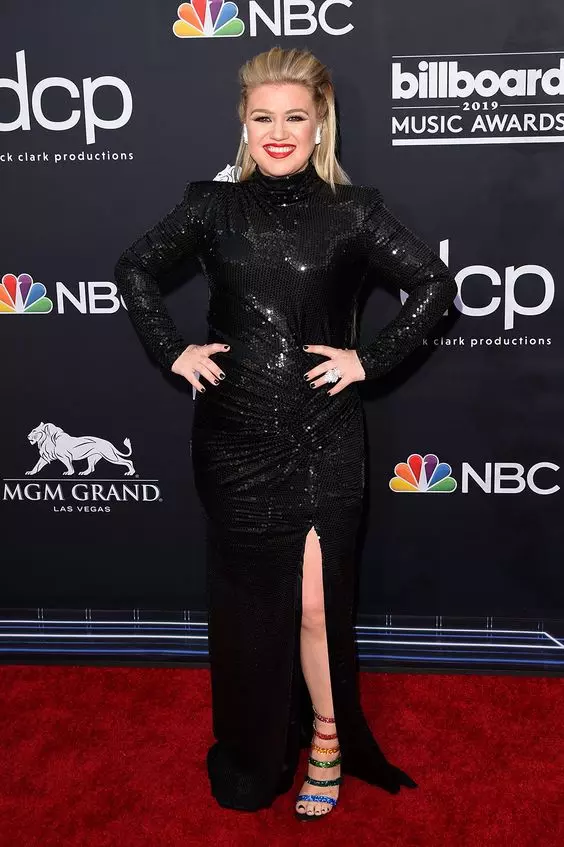 9. Year 2019:  "The Kelly Clarkson Show"
American singer, songwriter, and actress Kelly Clarkson served as host of the talk show "The Kelly Clarkson Show" on television. After its September 9, 2019, premiere, the show became very popular quickly.
In addition to garnering praise from critics, "The Kelly Clarkson Show" was the recipient of multiple Daytime Emmy Awards, including one for Kelly Clarkson's Outstanding Entertainment Talk Show Host. Filming for The Kelly Clarkson Show is set to resume for another season soon.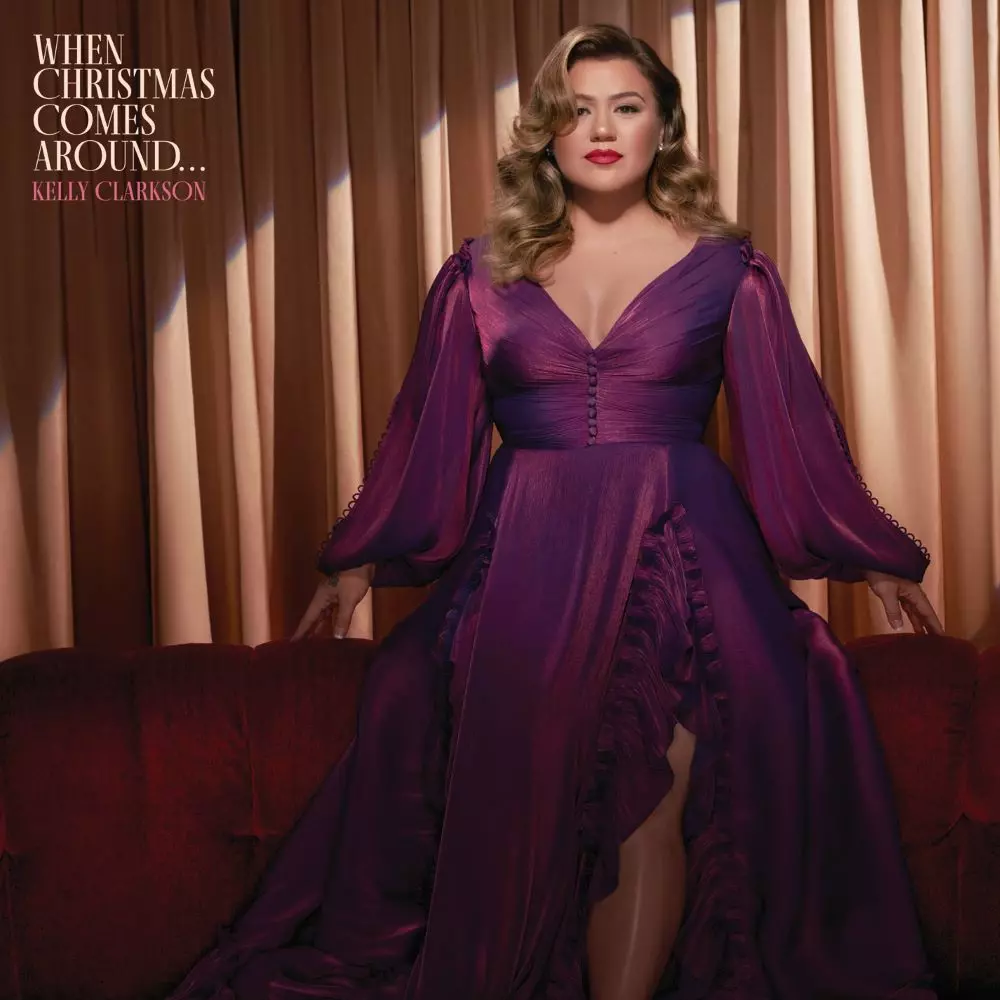 10. Year 2020: Personal Challenges and Professional Achievements
The dissolution of Kelly Clarkson's marriage to Brandon Blackstock in 2020 was one of the major life events. June of that year was when she filed for divorce. For her, this was a very personal and well-publicized occasion. The media talked about her divorce and its proceedings. However, throughout several seasons, her talk show continued to grow in popularity.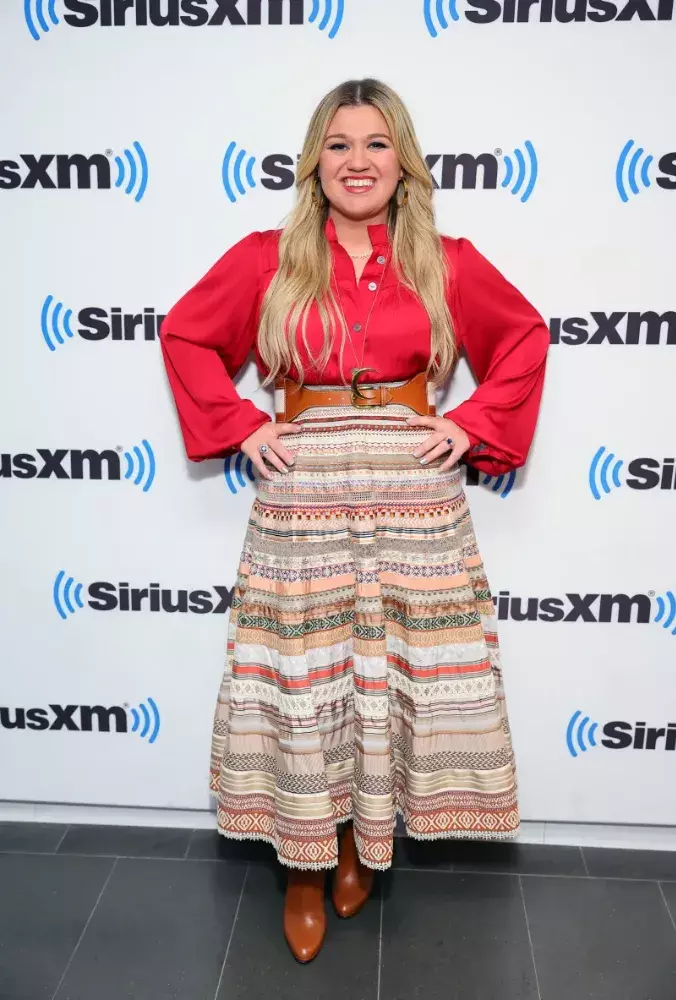 11.  Year 2022: Legally Declared Single
Kelly Clarkson was declared single and she took made this announcement on her social media handle. Kelly Clarkson, who was married to talent manager Brandon Blackstock for almost seven years, disclosed that she is not in a rush to start a new relationship and wanted time to heal from this situation.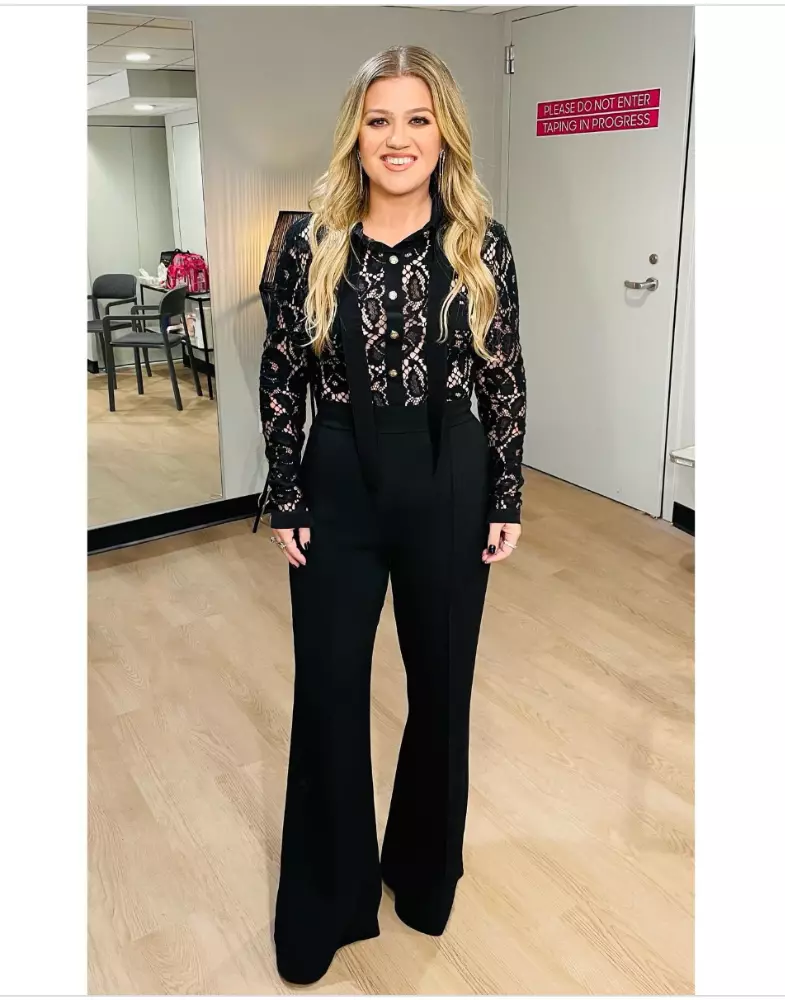 12. Year 2023: Looks Much More Slimmer
With her achievements and busy work schedule, Kelly Clarkson's weight loss today has been amazing and proudly showing off her slimmer and healthier body. She has been occupied with finishing her assignments and focusing on leading a healthy lifestyle. There have been a lot of personal challenges in her life in past, but she has always appeared as a strong and happy woman, who has a balanced focus on her successful professional life and also on the personal front managing a fit and healthy life.
FAQs :
1. How did Kelly Clarkson lose weight so fast?
Kelly Clarkson is still continuing to lose weight despite having lost close to 37 pounds. She attributed her drastic weight loss to modifying her lifestyle and adopting Dr. Steven R. Gundry's book, The Plant Paradox.
2. Does Kelly Clarkson have kids?
Yes, Kelly Clarkson is a mother to two children, River Rose, a daughter, and Remington Alexander, a son. They have always been a priority in her life.
3. Is Kelly Clarkson Single?
Following seven years of marriage, Kelly Clarkson filed for divorce from Blackstock in June 2020, and the matter was resolved in March 2022.