How Kelly Clarkson Lost 37 Pounds?
Arunima Saha
Updated At 26 Aug 23
Want to know how Kelly Clarkson lost 37 pounds? So let's begin with her weight-loss journey and all related information.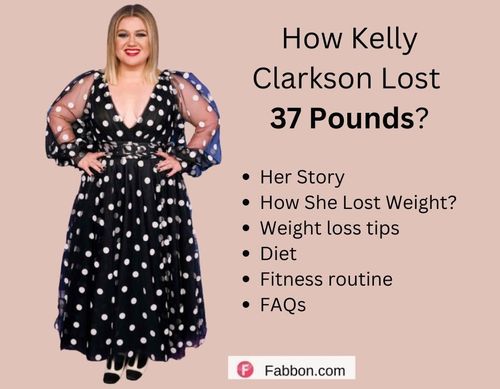 Kelly Clarkson's full name is Kelly Brianne Clarkson. This TV personality with 5.28 ft height is a singer, songwriter, and an actress rolled into one. She originally belongs to Texas. She rose to overnight fame in 2002 by winning the first season of the most popular singing show called American Idol. Although she has crossed the thirty-five years old threshold, she looks forever young and jolly.
Before we start, let's see what Kelly Clarkson said about her weight loss. Kelly Clarkson metioned,
I literally read this book and I did it for this oughta mean disease that I had, and I had a thyroid issue, and now all my levels are back up, and I'm not on any medicine anymore.
The book she referred to is " The Plant Paradox by Steven R. Gundry".
How did the Kelly Clarkson weight loss journey begin?
Kelly Clarkson is a jack of all trades. She was a singing coach in the reality show called The Voice. Along with that, she was raising her four children. Moreover, she had to host her very own talk show. All the while when she juggled all these, she became a matter of conversation. However, it wasn't her hands-on duty and glam style that was a part of the conversation, her weight was a topic of gossip as well.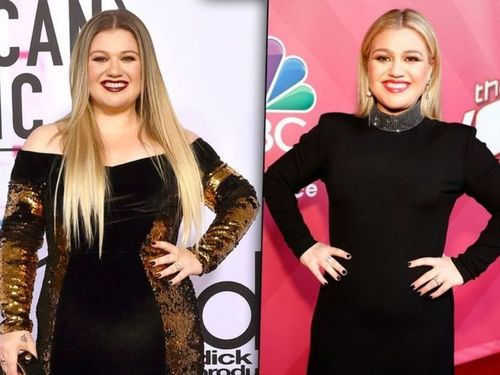 If you have been following Kelly Clarkson, you must know that she is adamantly against body shaming', that is, she helps in the propagation of body positivity. Kelly Clarkson stunned and impressed everyone no matter what her body shape and size were. We salute her for that!
To ease the gossip, the most talked-about Kelly Clarkson weight loss journey began. Further, she went on to lose as much as thirty-seven pounds.
Also find out more about Khloe Kardashian weight loss and her inspiration story about how she lost 60 pounds.
Does The Wildly Popular Kelly Clarkson Weight Loss Regime Include Workout?
When Kelly was asked whether she goes to the gym and spends an hour or two working out, she had a sarcastically funny reply. She said that people believe red wine is beneficial for the heart, but not everyone drinks red wine. Similarly, exercise is good for people's overall health, but like her, many people don't practice it.
She also went ahead and said that every time she tried doing any kind of workout, she got all sweaty and red-faced. Unfortunately, she neither likes sweat nor likes the rush of blood in her cheeks.
Also check out the inspirational Chrissy Metz weight loss story to find out how she lost 100+ pounds naturally!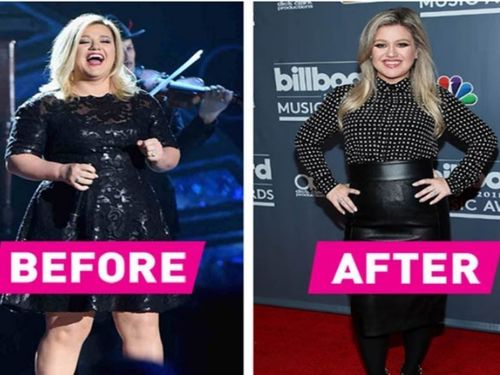 How Does Kelly Clarkson Have The Courage To Openly Talk About Weight Loss?
Kelly has always been upfront and honest about what she does and how she does it. So, when people were spreading rumors about how she suddenly lost a drastic amount of weight, she decided to take a stand for herself. She popped out the rumors about taking pills and doing fad diets. She confidently announced that she has no time for all of these.
Also Read: Gigi Hadid's Diet Plan And Daily Fitness Routine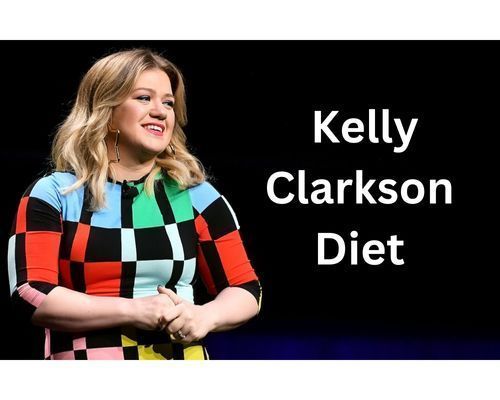 What All Does Kelly Clarkson Include In Her Diet Chart?
People might presume that whenever any individual is trying to lose his/her weight by a significant margin, they must avoid cake and other items that have calories. However, Kelly has revealed that she can still consume cakes, pieces of fried chicken, and wine but in a limited quantity. Now, you must be curious as to what ingredients she cooks with, right?
Two of her most used ingredients are Tapioca and Almond Flour. Also check out Melissa Peterman diet plan as she also lost a whopping 60 pounds mainly through diet and workouts.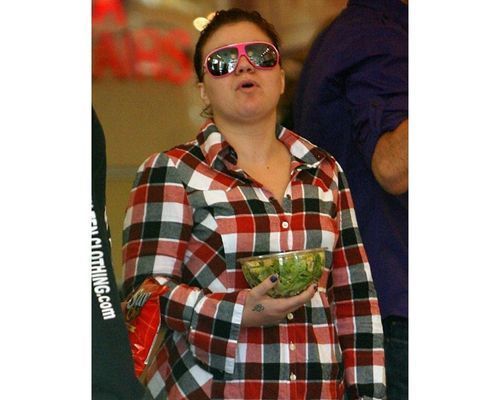 List Of Items Kelly Eats
When we talk about the recently popular Kelly Clarkson weight loss regimen, we aren't trying to imply that she is fasting for eighteen hours or starving herself till her body resembles a skeleton. Now, let us have a look at what she eats after she embarked on this struggle period.
Avocado
Nuts
Goat cheese
Lobster
Dairy-free ice cream
Berries
Dark chocolate
The list doesn't end here - these are some of the items that she can eat.
What Are The Items That Kelly Clarkson Can't Go Near To Eat?
Kelly stays away from the following foods:-
Pasta
White rice
White bread
Beans
Peas
Any soy food
Yogurt
Cheese
Any artificially sweetened food item
Also Read: How Kylie Jenner Lost 25 Pounds Quickly?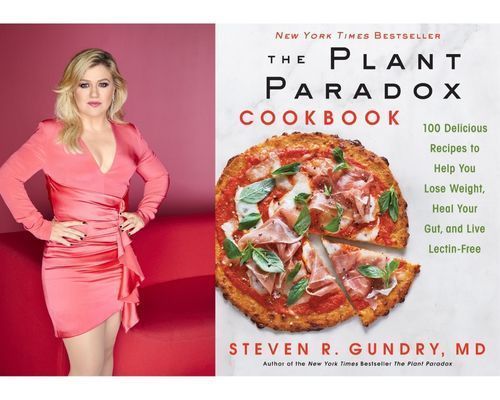 What Inspired Kelly Clarkson To Lose Around 37 Pounds?
Kelly Clarkson's health life hasn't been smooth at all. She was diagnosed with thyroid and an autoimmune ailment in 2006. So, she has always struggled with her weight. When she read the book called The Plant Paradox by Steven R. Gundry, she was instantly motivated to take some action and lose weight to improve her health conditions.
Kelly Clarkson weight loss inspired from The Plant Paradox. The Plant Paradox diet is basically a lectin-free diet. Moreover, she also had a message for all those who tried reading the same book. She stated that it doesn't have to mandatorily work for everyone who reads the book. It did for her, but for you, it might not. Who knows?
You do know that maintaining the weight that you have lost is very difficult, right? So, whenever you feel demotivated and want to have a cheat meal more than once a week, just look at Kelly Clarkson's weight loss journey and transformation. We assure you it will lift your spirits, for sure.
Kelly tries to restrain herself from dining out as much as it is humanly possible for her. Also, she has set certain limitations on how many drinks she will consume.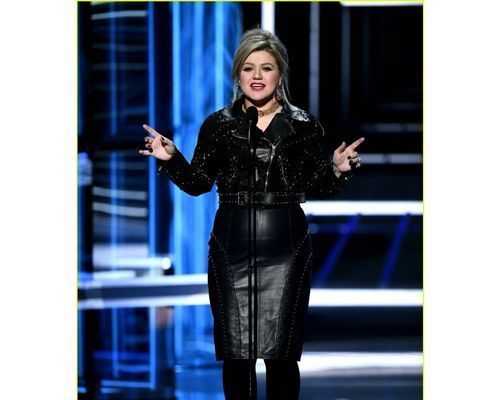 Most Important Tip Suggested By Kelly Clarkson For Losing Weight
A well begun morning is immensely essential for losing weight. People go to the internet and try out various tips and tricks. But, if you want an effective tip from the queen of weight loss, Kelly Clarkson, you need to start your day by drinking a glass of fresh juice made of any fruit or fruits.
Kelly Clarkson's Opinion About Weight Loss And Transformation
There was a time when Kelly Clarkson's weight issue had become like an elephant in the room. Everyone wanted to talk about it but had to suppress themselves. However, there were people who trolled her and bullied her openly on social media. These hurtful comments must have gotten on her nerves but she never showed it. Instead, she fought for her own body. Let us see what she said about her transformation.
According to Kelly, no one should be a people pleaser. You have to be content with yourself. In case you are always thinking about what other people are thinking about, you will have panic attacks daily. Once you are happy with yourself, how you look, and how you feel, your purpose on earth is accomplished.'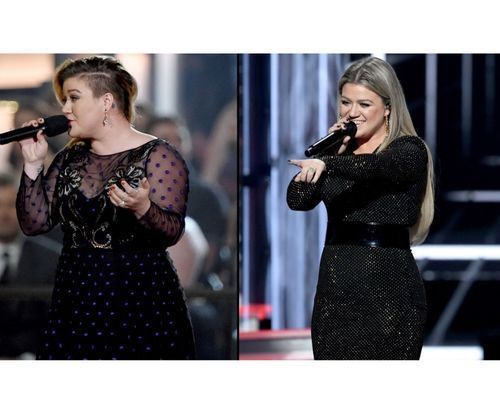 Frequently Asked Questions On Kelly Clarkson Weight Loss
1. What did Kelly Clarkson take for weight loss?
Kelly Clarkson stunned everyone and became the hottest talk of the town by shrinking her waist size at the CMT Music Awards. She did the impossible by following the plant-based diet called The Plant Paradox Diet.
2. How much weight did Kelly Clarkson lose?
Kelly followed a strict diet and lost about 37 pounds. Impressive, isn't it?
3. What is Kelly Clarkson's size?
Kelly Clarkson's waist size is 25 inches. Her height is 5 ft 2.8 inches.
4. How did Kelly Clarkson lose weight?
Kelly belongs to an industry where there is extreme pressure to look glam and thin all the time. The pressure to fit in can be a bit unnerving at times. Although Kelly felt happy and at peace when she was fat, there was an added duty to look skinny while presenting yourself in front of the public. This challenged her to lose weight by eating raw, unprocessed food items.
5. What is Kelly Clarkson weight loss book?
She followed the wisdom-filled book called The Plant Paradox to lose weight.
6. What is the diet that Kelly Clarkson is on?
Since lectins cause rapid weight gain, it is important to stay away from them. The main criterion for the exemplary Kelly Clarkson weight loss is avoiding lectin-containing food items like eggs, milk, beans, etc.
7. How does the Plant Paradox diet work?
Lectin is an anti-nutrient protein present in a majority of common food items. Consuming lectins can cause obesity, autoimmune disease, etc. So, the plant paradox diet emphasizes you avoid lectins.