15 Stunning Kylie Jenner No Makeup Photos - 2023
Vanessa Pereira
Updated At 29 Jun 23
The world's youngest billionaire and youngest member of the Kardashian-Jenner family are currently worth $900 million approximately.
She is a popular youth figure known as a beauty influencer and fashion diva with the highest fan following of 186 million on Instagram in comparison to her siblings.
If you have not seen this beauty queen without makeup, then stay tuned as we capture 15 Kylie Jenner No Makeup photos.
Top 15 Kylie Jenner No Makeup Photos
This list includes the attractive pictures of the young entrepreneur, that consist of both recent and past images of the no-makeup looks sported by Kylie.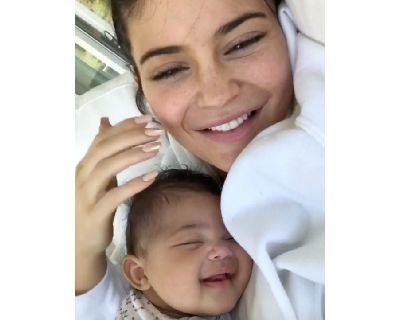 It was hard to resist and we just had to start this list off with the adorable mother-daughter duo captured perfectly in the picture above with baby girl Stormi, born in 2018.
Check out our detailed guide on Kylie Jenner plastic surgery to find out all the surgeries she has undergone to transform her face and body.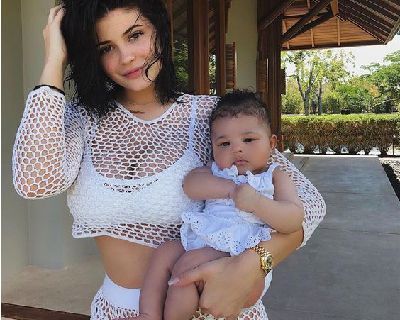 The below line perfectly captures the beautiful mother-daughter bond shared by Kylie Jenner and Stormi Webster.
Twinning in white with my favorite girl in life!
Checkout our article on Kylie Jenner plastic surgery if you want to know the details of her transformation.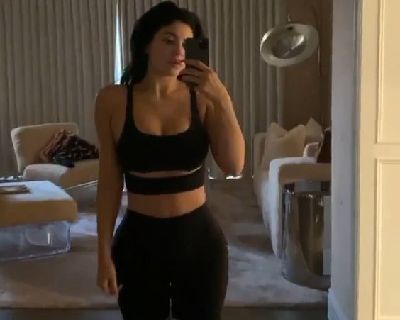 Kylie Jenner looks ready for a morning workout in her well-fitted gym outfit while sporting her natural face.
She loves maintaining a workout and fitness routine daily. However, Kylie is not fitness-crazed like her sisters but still loves keeping her body strong and healthy.
Her workout sessions consist of exercises she enjoys, such as weights, cardio, squats, and push-ups, that help her maintain a toned and healthy body.
She is also a fan of high-intensity interval training that helps her stay motivated as constantly switching the exercises does not get boring.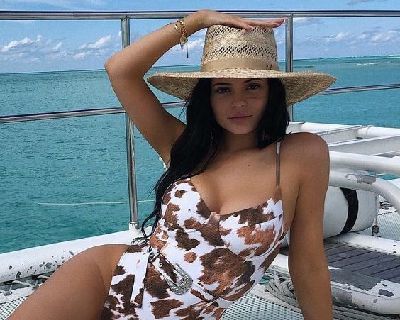 The bikini babe is absolutely beautiful in her no-makeup look and figure-hugging cow-print one-piece swimsuit captured in the picture above.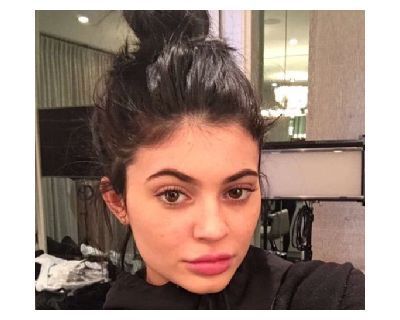 No matter what she wears, Kylie always tends to surprise us with her flawless skin and no-makeup look even in a messy bun and a casual outfit.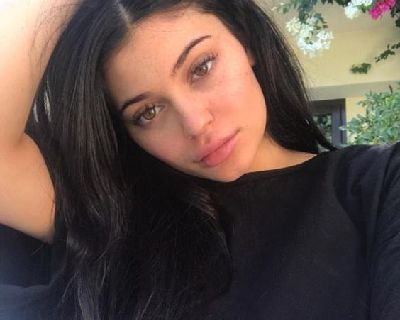 This beauty in black looks equally beautiful and outstanding in makeup as she does with her no-makeup looks and natural appearance.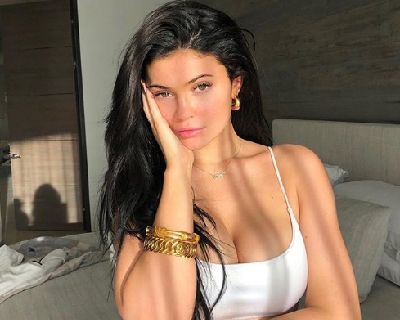 This picture proves that Kylie looks pretty in her natural skin without putting any amount of makeup on her face while just sporting a casual look with accessories.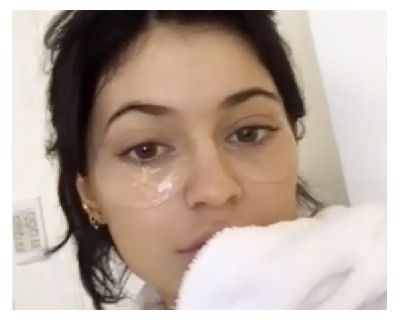 Even with the under-eyes mask, Kylie seems to capture everyone's attention in the skincare ritual selfie as above.
For all those wondering about under-eye masks, they help with common problems such as dark circles, puffiness, and wrinkles.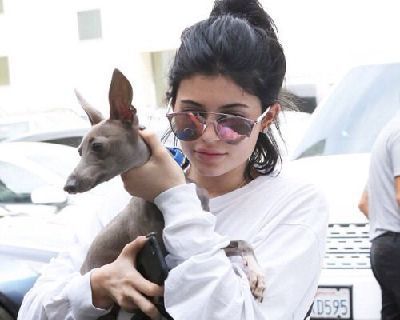 Kylie is known to be a huge animal lover and has eight dogs currently, named Norman, Bambi, Sophia, Odie, Ernie, Penny, Harlie, and Rosie.
It all started when Kylie adopted Norman, the Italian greyhound in 2014, from there on her dog family continued to grow.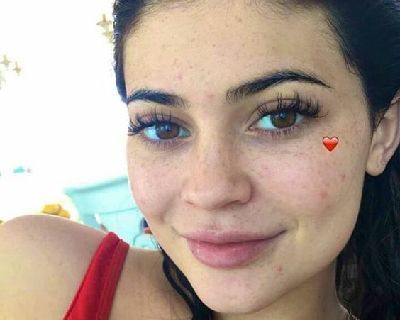 This picture endorses self-love as Kylie portrays her natural face, showcasing her beautiful freckled skin.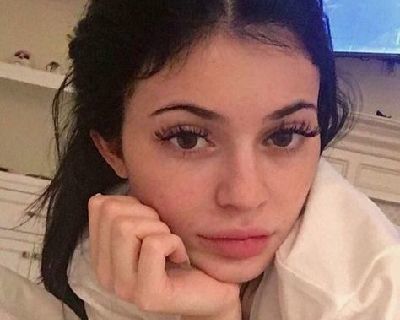 Kylie is truly comfortable in her skin as one should be and do not let anyone else tell you otherwise.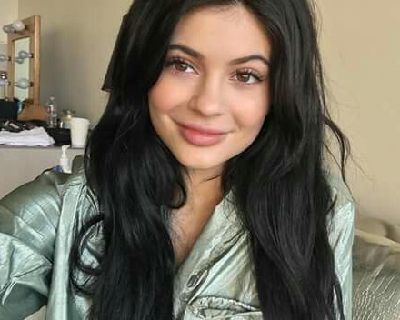 Only this gorgeous diva can wake up looking this fresh and flawless while spreading a smile across anyone's face, truly making their morning a good morning.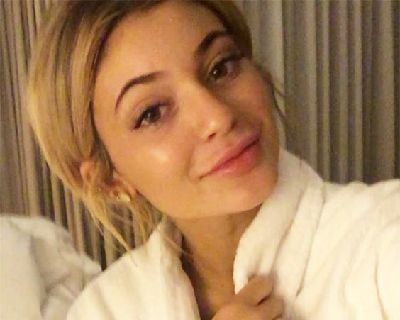 Even after a long day, this busy woman's makeup-free look leaves us astonished and wanting more of the same glow throughout the day.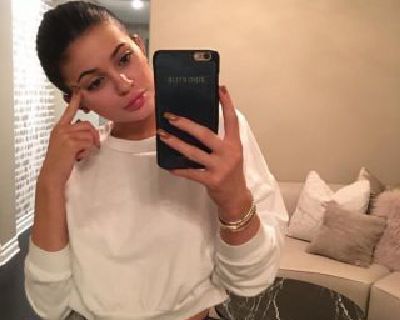 One of the most common forms of selfies and I bet we all have captured at least one picture in front of a mirror or reflection of some sort.
And it surely could not have been possible for Kylie to not have captured a mirror selfie one as well while thinking the same as us – How does she end up looking phenomenal every single time?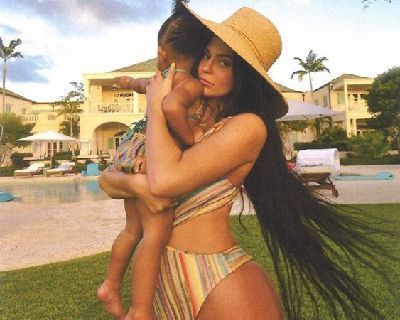 15. Mandatory vacation time selfie
Yes, we just had to end this list with the beautiful mother-daughter duo twining in a swimsuit while enjoying a vacation together.
As much as we have enjoyed sharing Kylie Jenner's bare-faced photographs, we can not ignore the glammed up looks of the beauty queen, so take a look at a top few outstanding looks as well.
Top 5 Kylie Jenner Makeup Photos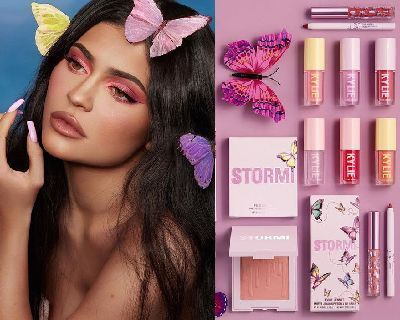 1. The Stormi Collection Launch
This makeup look is our absolute favorite. It is the perfect declaration of the love Kylie has for her daughter.
Kylie Jenner, the founder of Kylie Cosmetics launched a collection inspired by her daughter Stormi.
Shas been waiting for this moment since the time she found out about her pregnancy.
The photoshoot held for the product launch captures the beautiful shades available in the collection along with the butterfly elements that feature on the packaging as well.
Kylie loved the butterfly look immensely and had an Instagram filter created known as Stormi Butterfly.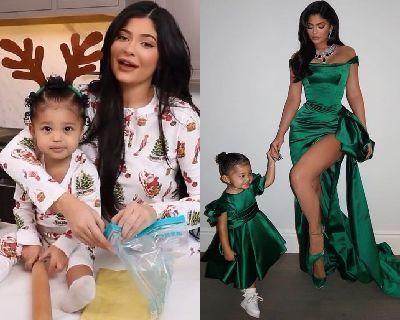 This mommy-daughter Christmas tradition seems to be too adorable not to mention, especially as Kylie Jenner and 1-year-old Stormi Webster twin in the Christmas pajamas and the iconic Ralph & Russo custom dresses.
Kylie also kick-started Christmas by baking cookies for Santa with the help of her daughter, Stormi.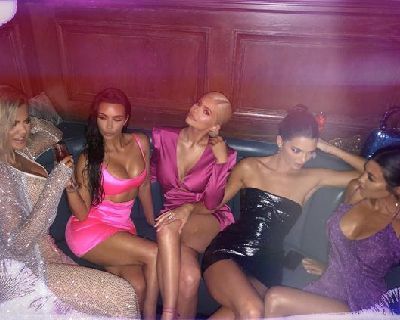 The Kardashian-Jenner sisters all in one frame at the birthday bash held by Kylie Jenner for her 21st birthday last year.
The guest of honor stepped into her first soiree styled in a Dundas dress at Craig's for dinner with her sisters and parents.
Kylie Jenner looked stunning and hot in the pink dress, resembling a real-life barbie.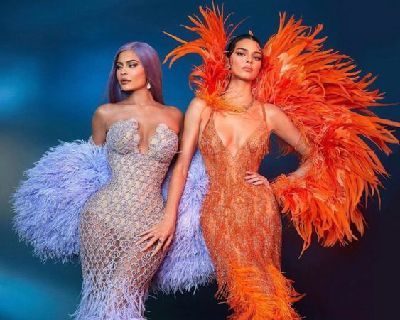 It is always expected for the Kardashian-Jenner sisters to kill it in the fashion department and Kylie Jenner, the fashion diva surely exceeded expectations with her Met Gala look along with sister Kendall Jenner.
She even captioned the picture on Instagram as Till death do us part.
Kylie walked the red carpet in a glittering Versace semi-sheer lavender and nude strapless gown while Kendall walked in an orange feathery Versace dress.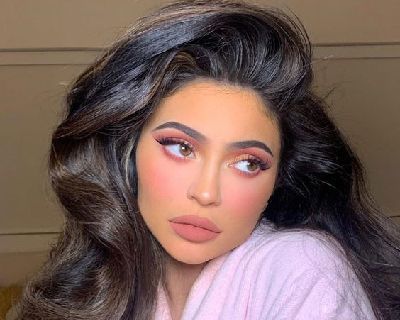 The modern-day Hollywood dream girl with flawless skin, attractive eyes, plump lips, and blown out waves.
Kylie Jenner is truly ready to take the world by storm with her glamourous looks.
Frequently Asked Questions
Q. Which are Kylie Jenner's favorite beauty products?
Here is a list of the all-time favorite beauty products used by Kylie Jenner for her everyday makeup look
­Products by Kylie Cosmetics
Face primer
Lip mask
Brush no.6
Skin concealer - Maple
Setting powder – Soft pink
Translucent powder
Loose seeing powder – Beige
Brow pencil - Medium brown
Brow powder – Cool brown
Brow highlight – Medium matte
The bronze palette
Shimmer eye glaze – Brown sugar and More pie please
Kyliner – Black
Bronzer – Toasty and Tequila tan
Blush – Winter kiss and Baddie on the block
Kylighter – Queen drip
Lipstick kit – Kylie
Setting spray
­Products by other brands
Giorgio Armani luminous silk foundation
Beauty blender
Dior Diorshow mascara
Q. Which is the best Kylie Jenner no makeup photo?
Even though all Kylie Jenner no makeup looks are the best and neither we nor her fans can get enough of her stunning looks, but if we had to pick one picture it would surely be the adorable mother-daughter bonding moment.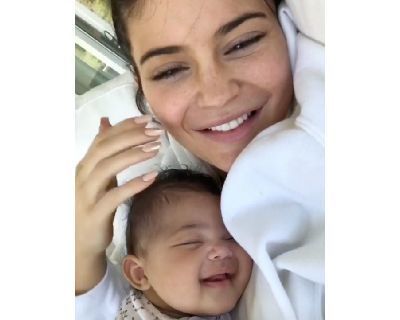 Q. What is Kylie Jenner's skincare?
Kylie follows a basic skincare routine that includes the following steps and Kylie Skin products.
Start with the face wash
Pat dry your face gently after a wash
Walnut exfoliator for the scrub – 2 to 3 times a week
Vanilla milk toner
Vitamin C serum
Face moisturizer
Eye cream
Q. What is Kylie Jenner's workout routine?
For all those curious about how to achieve Kylie Jenner's hourglass figure, below is the exercise routine followed by the celebrity.
Warm-up: 10 minutes
Running uphill: 10 minutes
Side lunges: 3 sets of 12 reps
Forward lunges: 3 sets of 12 reps
Skater lunge: 3 sets of 12 reps
Bicep curls: 3 sets of 12 reps
Lateral dumbbell raises: 3 sets of 12 reps
Dumbbell rows: 3 sets of 12 reps
Crunches: 3 sets of 12 reps
Plank: 2 sets of 90 seconds hold
Ball throws: 3 sets of 12 reps
Lat pulldown: 3 sets of 12 reps
Stability ball leg curl: 3 sets of 12 reps
Wood chops: 3 sets of 12 reps
Mountain climbers: 3 sets of 12 reps
Cooldown
Q. What are some of the tips to get a body like Kylie Jenner?
7 hours of sleep
Consume a lot of water
Eat frequently but maintain portion control
Strictly avoid alcohol or stick to a glass of wine once a week