Luxury Ayurveda: This Brand Is Redefining Skincare
Sweta Mookerjee
Updated At 25 Sep 22
Kama Ayurveda is the organic brand that is changing the face of Ayurvedic Products. While using the Ayurvedic Philosphy, it is bringing us luxurious products that are extremely potent. Having developed brilliant products in hair care, skin care and the bath & body range, it is one of the top domestic brands out there with many accolades to its name. Here are their 15 most popular products:
SKIN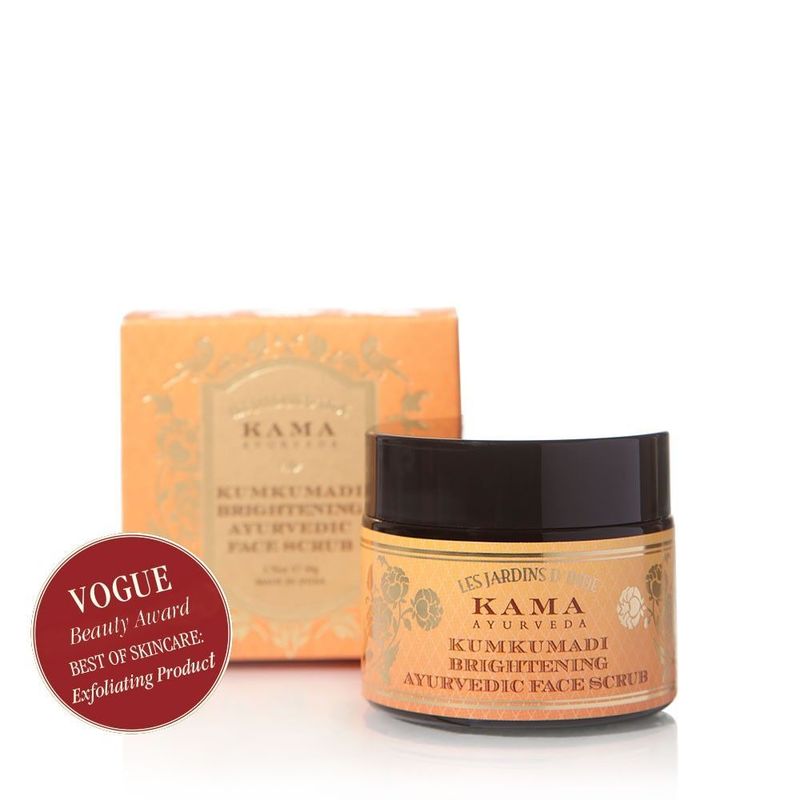 1. KUMKUMADI BRIGHTENING AYURVEDIC FACE SCRUB
Coming from one of best organic brands in India, this Kumkumadi scrub has been one of Kama's best selling products.It's a luxuriant product that is made from the finest ingredients and is rich with nourishment.
It promises to repair pigmentation, dark spots, and marks, minimize fine lines and signs of aging. It is saffron scented and has a creamy texture made of almonds and walnuts. It also won the Vogue Beauty Awards 2017 as the Best Exfoliating Product.
You can buy it here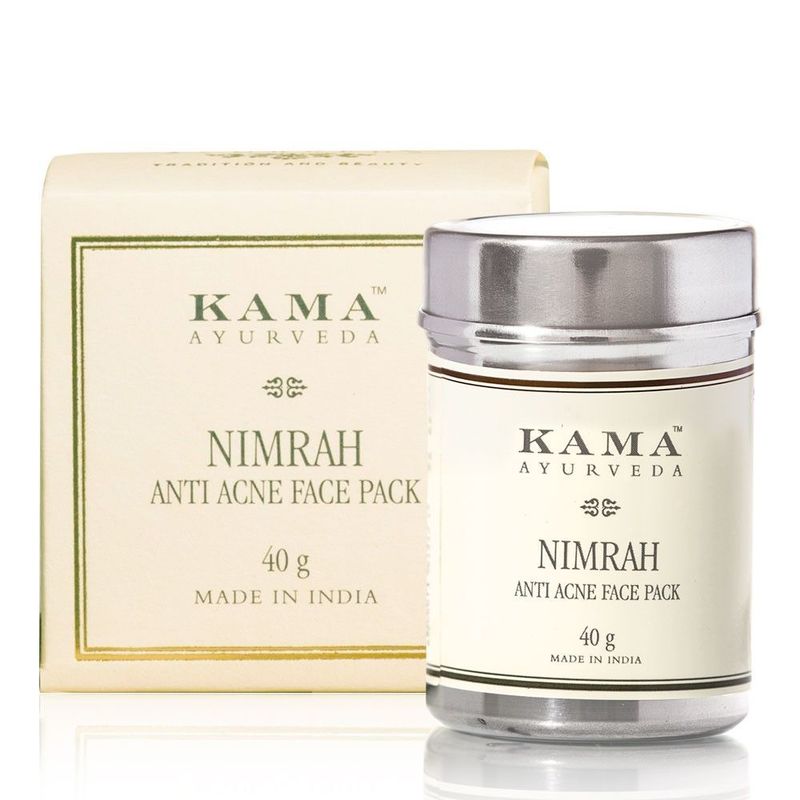 2. NIMRAH ANTI ACNE FACE PACK
Made from ingredients like Ashwagandha, Red Sandalwood and Coriander, the neem pack works wonders to treat acne and reduce its scars. It comes in a powder form that has to be made into a paste and then applied to the face. It won the Elle beauty awards 2016 for skincare.
You can buy it here: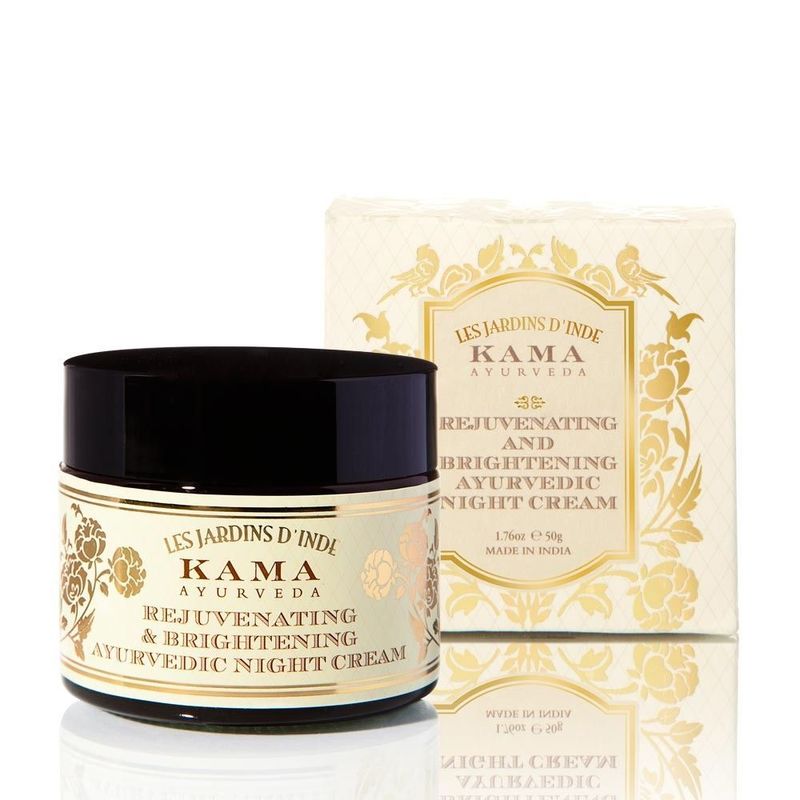 3. REJUVENATING & BRIGHTENING AYURVEDIC NIGHT CREAM
This product was a winner at the Femina beauty awards 2017 as the best night cream. It has extracts of saffron, aloe vera, lotus and Liquorice that gives it its anti bacterial, anti fungal properties, antiseptic and lightening properties. It is supposed to be left on overnight and used regularly for best results; the formula is easily absorbed by the skin without making the skin oily.
You can buy it here: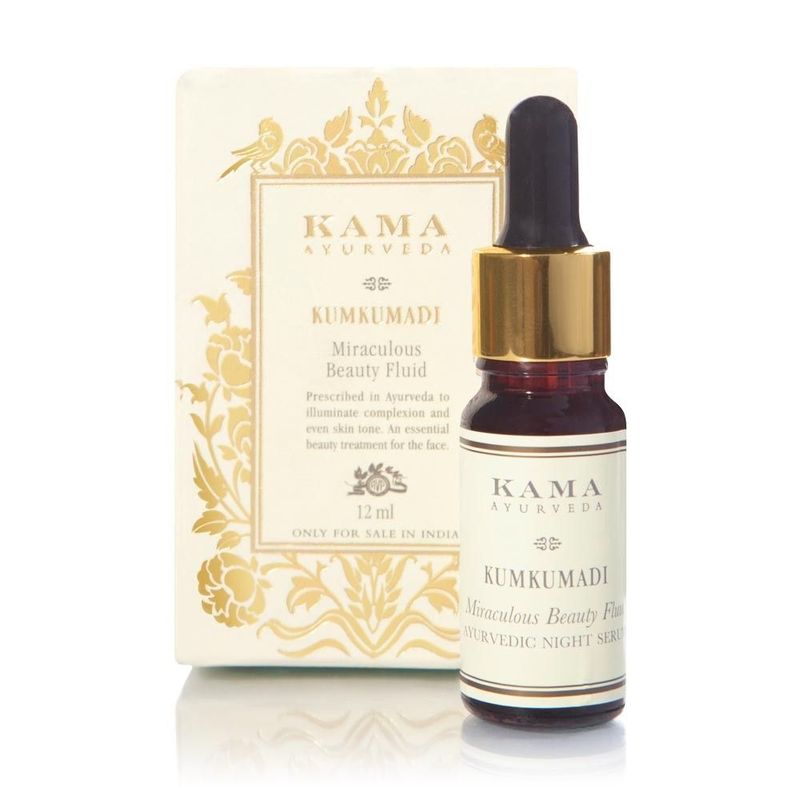 4. KUMKUMADI MIRACULOUS BEAUTY FLUID AYURVEDIC NIGHT SERUM
The Kumkumadi night serum is one of their best selling products. It helps repair pigmentation, reduce signs of ageing, brightens dull skin and also helps with dark circles. With the ingredients its made of and the results that follow through, It is a must have addition to your night time beauty regime.
You can buy it here: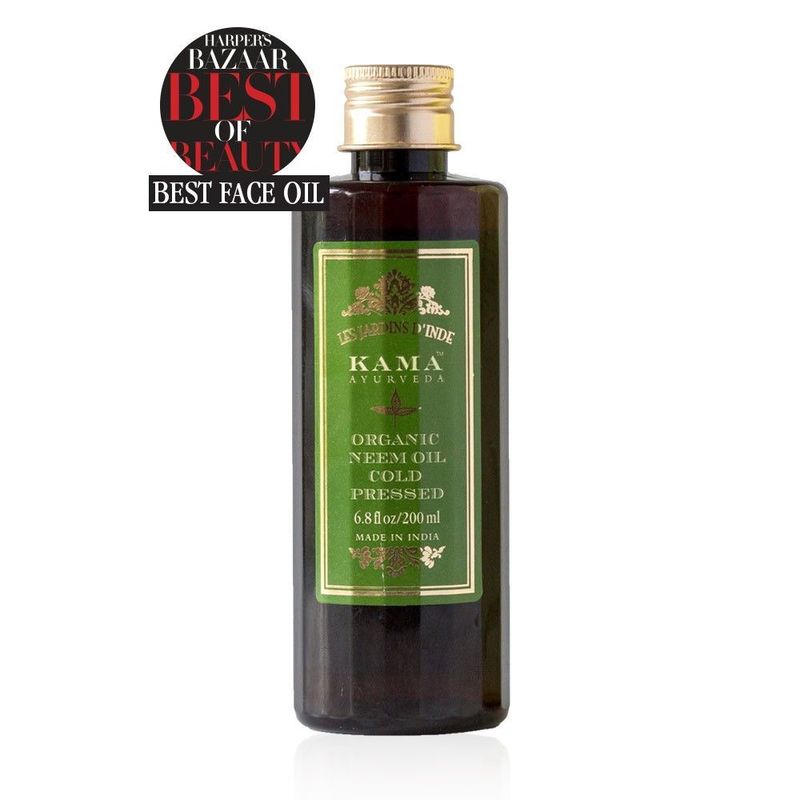 5. ORGANIC NEEM OIL
The best face oil by Harpers Bazaar 2016 has to mean something, and Kama Ayurveda's Organic Neem Oil lives up to this expectation. This 100% pure and cold-pressed oil is made from seeds from the farms of Tamil Nadu. Neem is known as the wonder product that has antibacterial properties and treats both hair and skin problems.
You can buy it here:
HAIR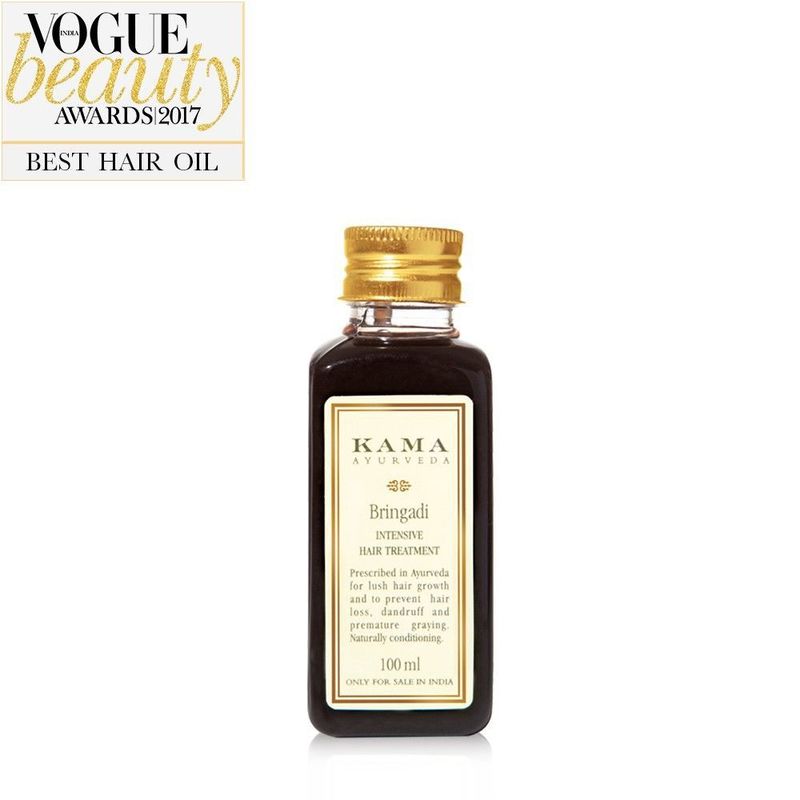 1. BRINGADI INTENSIVE HAIR TREATMENT OIL
Vogue Beauty Awards recognized the Bringadi oil as the best hair oil in 2017. This potent product is made of extracts from pure Sesame oil, Milk, Indigo, Eclipta Alba and Gooseberry. It conditions and nourishes the hair and cools the scalp. It also has anti bacterial and anti fungal properties to prevent scalp infections.
You can buy it here: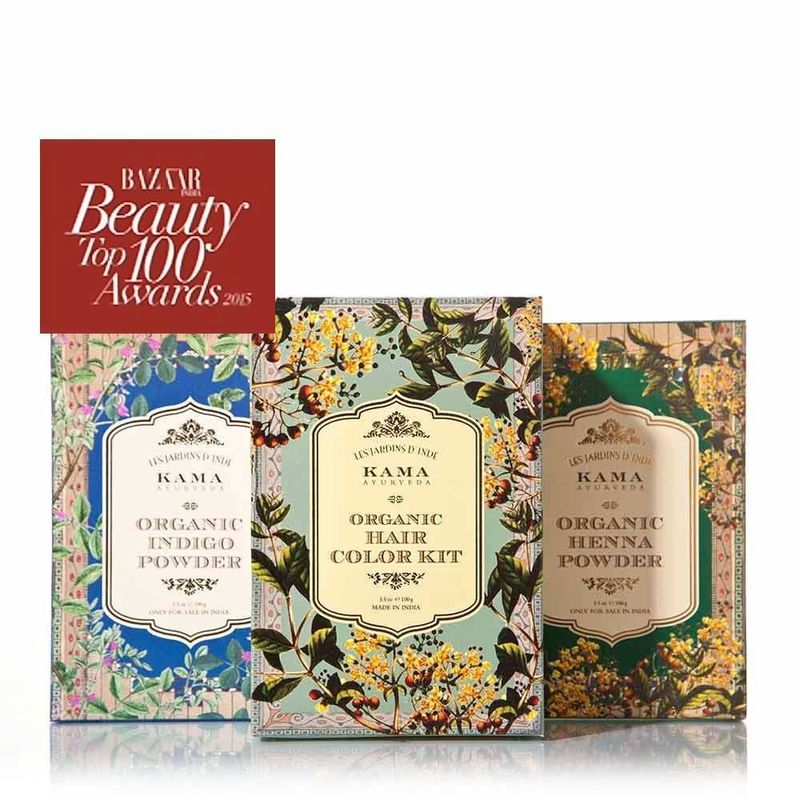 2. ORGANIC HAIR COLOR KIT
While most hair color damage the hair and strip away its nutrients, their combination of indigo and henna colors your hair while keeping it healthy. It adds volume and shine to your hair while protecting it from damage, pollution, hair fall, fraying and dandruff. These properties are what got it featured on Bazaar India's Beauty Top 100 Awards 2015.
You can buy it here: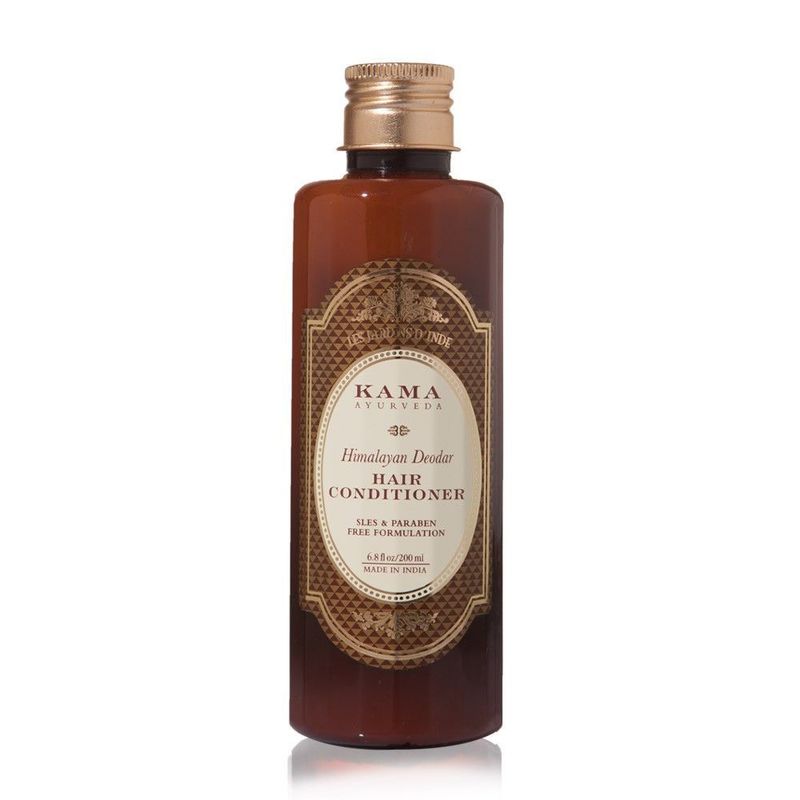 3. HIMALAYAN DEODAR HAIR CONDITIONER
If you're looking for a hair conditioner that smells as good as it works, your search ends here. Made with natural ingredients like Gooseberry, Hibiscus and Aloe Vera, it works wonders on thinning and damaged hair. After your wash, you're left with softer, shinier and stringer hair with the woody scent of Himalayan Deodar.
You can buy it here: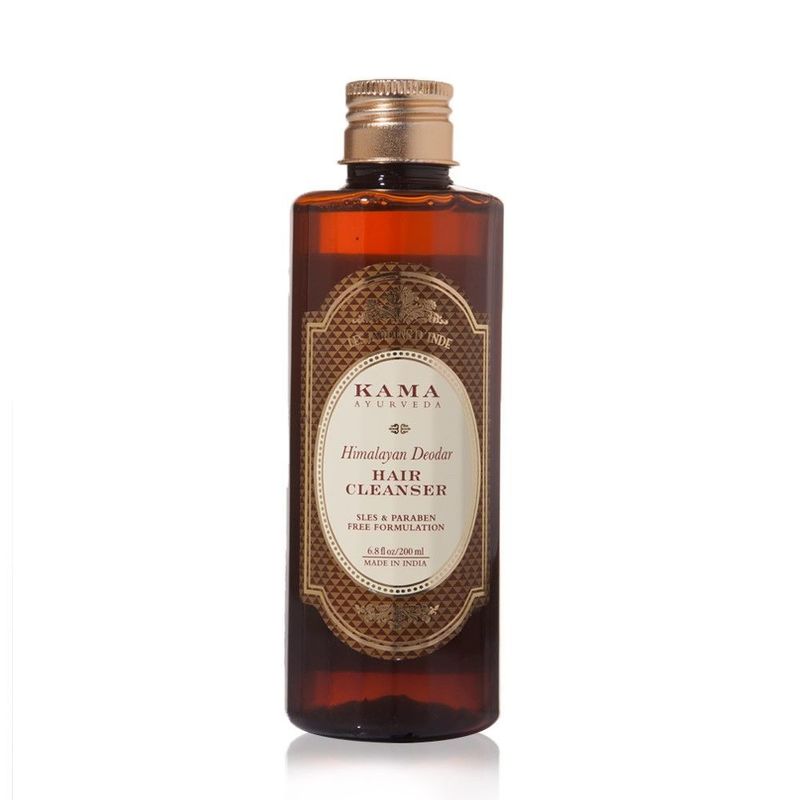 4. HIMALAYAN DEODAR HAIR CLEANSER
Another bestseller from the Himalayan Deodar range, the hair cleanser is a mild purifying and toning product that strengthens hair, reduces hair loss and gives it that natural lustre. It also helps reducing the drying effects caused by the sun and environment.
You can buy it here: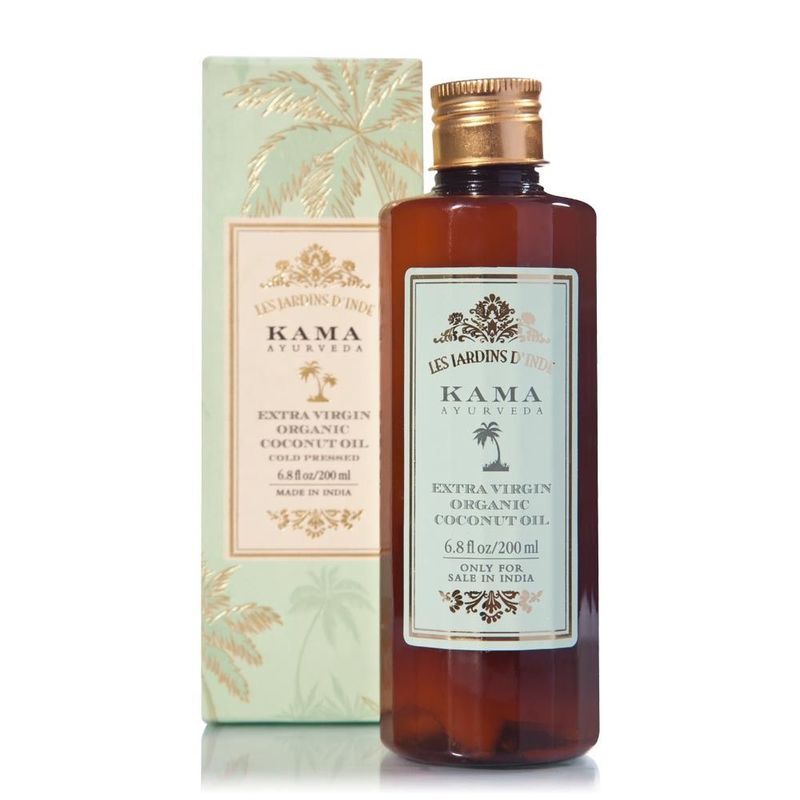 5. EXTRA VIRGIN ORGANIC COCONUT OIL
An Indian beauty regime is incomplete without a trusty coconut oil and we've got you covered. The Extra virgin organic coconut oil from Kama Ayurveda won the Vogue Beauty Award for best hair oil in 2016. Now that is no small feat given how dear we hold our coconut oils. But what sets it apart is the purity of the product and its effectiveness. It is made via the cold press method to maintain its unique balance of nutrients and works like a dream to soothe the scalp and damaged hair. The purity of the product is what makes it so easy to absorb as well.
You can buy it here:
BATH AND BODY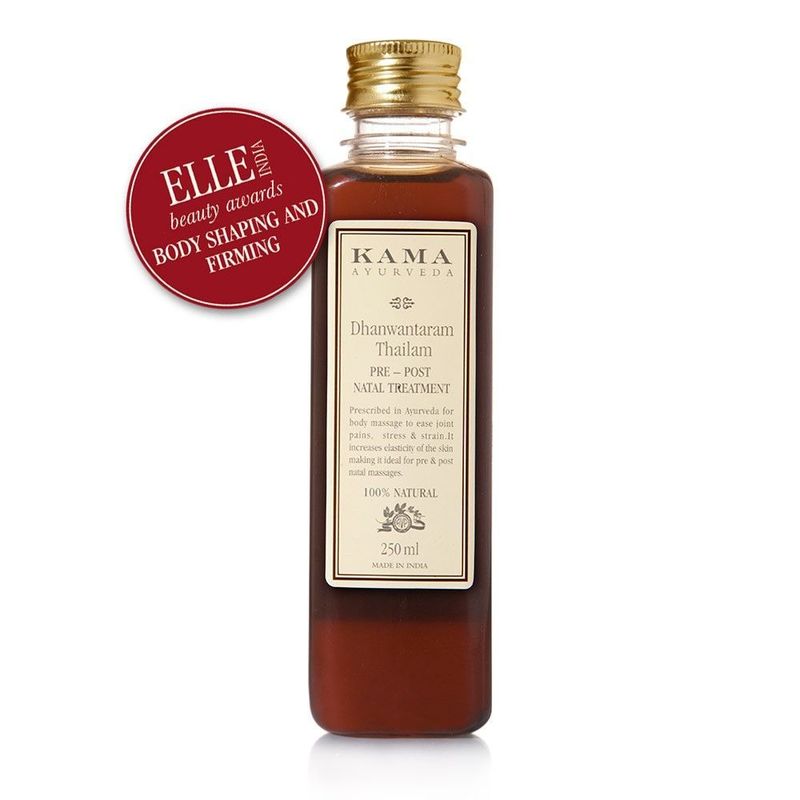 1. DHANWANTARAM THAILAM PRE-POST NATAL TREATMENT OIL
This product has its roots in the timeless Ayurveda treatment for expecting and new mothers that helps relieve pain, rejuvenates the body and boosts energy and immunity. Made from natural ingredients like Gooseberry, Vetiver and Sesame Oil, the oil improves the skin texture & elasticity, and also helps reduce stretch marks. Its potency is what got it featured on Elle India Beauty Awards as the Body Shaping and Firming product.
You can buy it here: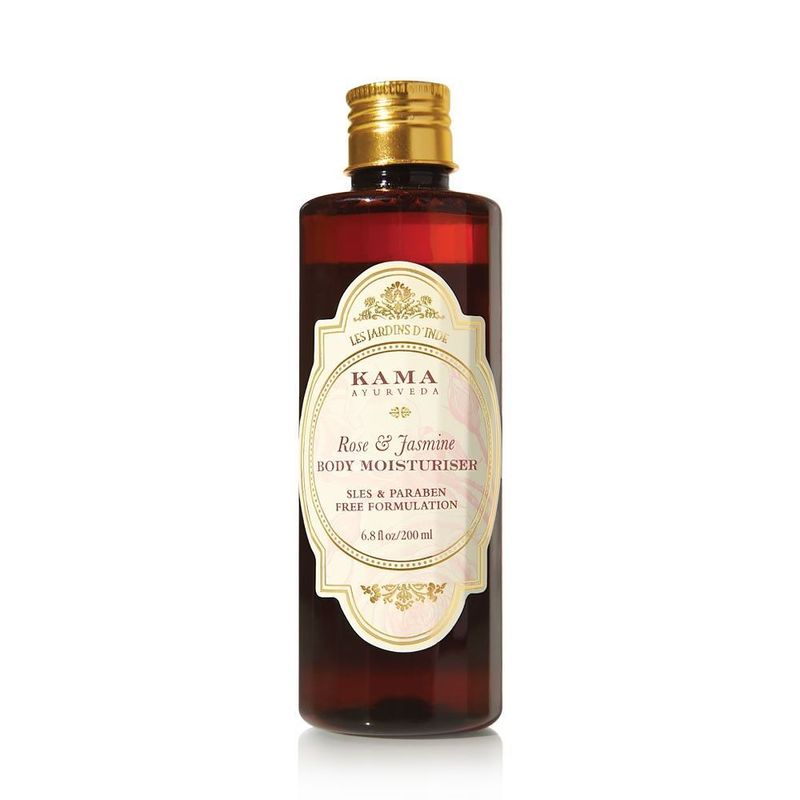 2. ROSE AND JASMINE BODY MOISTURISER
Apart from having a divine scent, this product is a deep moisturizing product that is free of SLES (Sulphates), Paraben and Petrochemicals. It is made with natural ingredients and has anti-inflammatory properties and also helps repairing the skin while making it softer and brighter.
You can buy it here: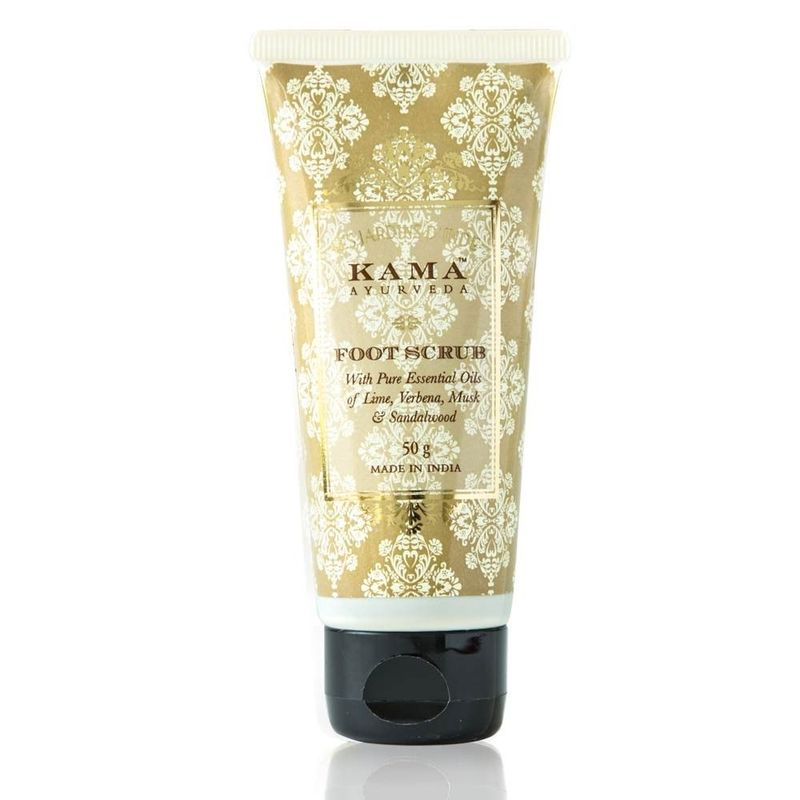 3. FOOT SCRUB
Foot scrubs are generally quite underrated products, but the difference a good foot scrub can make is incomparable. This scrub is made from ground Apricot to exfoliate, Chamomile to soothe the skin, Tea tree extracts to make it anti fungal and treat corns and calluses. It also has basil, musk, sandalwood, lime and a number of other natural ingredients. This scrub is what you need to remove dirt and dead skin rom your tired skin while giving it the rejuvenation it needs. The product is a light gel with fine granules so as to scrub your feet gently.
You can buy it here: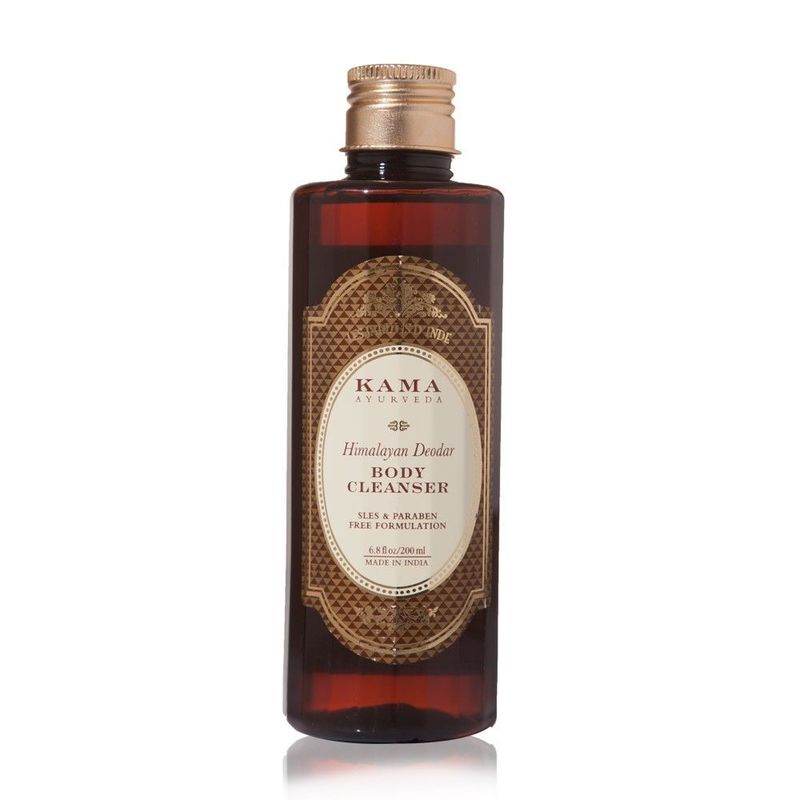 4. HIMALAYAN DEODAR BODY CLEANSER
Another one from the Himalayan Deodar range, their body cleanser is a gentle product free of SLES (Sulphates), Parabens and Petrochemicals. It gently exfoliates the skin, tones and brightens it while protecting it from environmental and sun damage. Its natural ingredients leave the skin feeling fresh and nourished.
You can buy it here: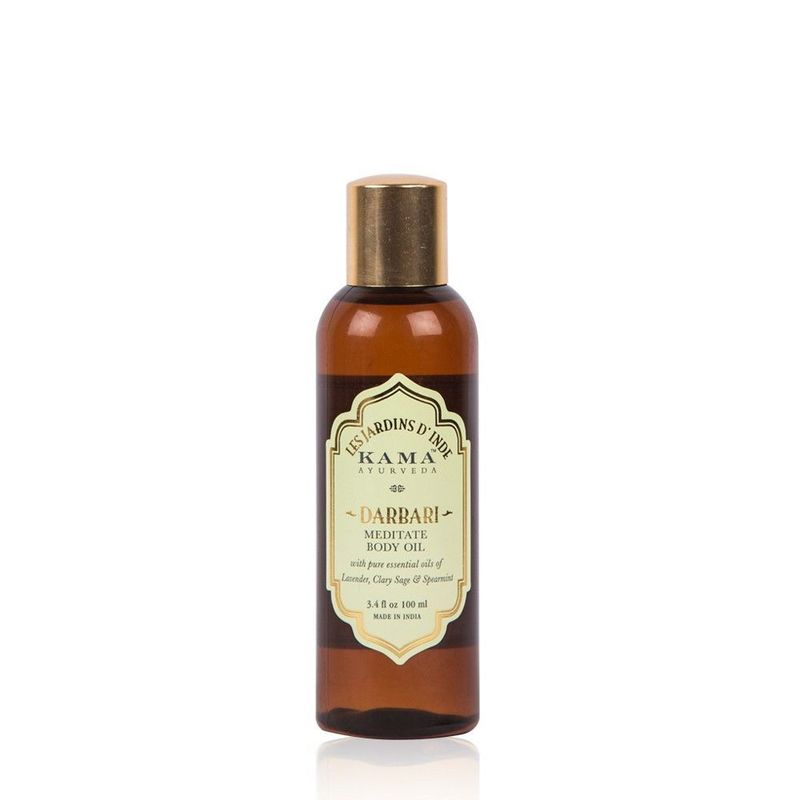 5. DARBARI MEDITATE BODY OIL
A hydrating and relaxing massage oil, the Darbari body oil is made of Lavender, Clary Sage, Spearmint Oils in a Jojoba base and helps reduce stress while soothing the body. The concoction in this miraculous fluid helps reduce muscle tension and relax the mind. It is a lightweight product that is absorbed easily by the skin and keeps it soft.
You can buy it here:
Now that you know our picks, tell us your favorite Kama Ayurveda products in the comments below.
Related Articles:-