What Is A Laser Facial?
Mohini Banerjee
Updated At 14 Dec 22
Laser it, ladies!
Going to the salon for a day of pampering is something we all look forward to. There are so many different treatments options available nowadays that it becomes difficult to choose which one you would like as a part of your package.
Your face has sensitive skin that needs a lot of care. While most of us regard facial as an occasional luxury, it is important that we embrace its importance in our lives. Whether you are interested in skin tightening, scar removal or acne treatment, treatment of face wrinkles, unwanted hair removal, you will find that the correct facial can do wonders for your skin.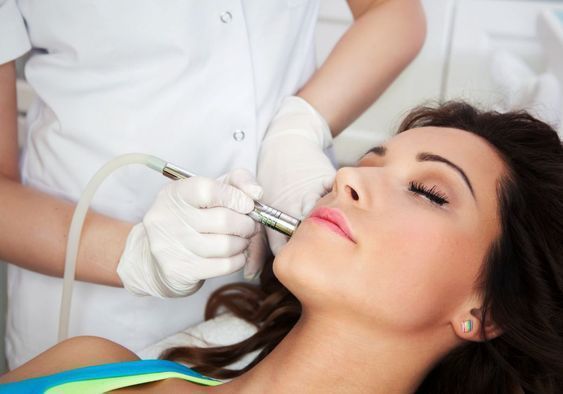 Laser treatment has become a rather common component in salon procedures because of the convenience it provides. Be it laser hair removal or laser skin treatment, you can avail these services at almost any salon now. Recently, laser facial has made a name for itself and is becoming one of the hottest beauty trends in the market. If you have not heard of it, or need to know more, then read on.
What is a laser facial?
Laser facial is a type of laser resurfacing treatment in which, the laser is applied directly on to the skin, and there is actual scope for real results.
In a laser facial for face, layers of skin is removed from the face using light pulses which ensures that fresh skin becomes visible which has a natural glow. The process also initiates skin cell regeneration and collagen production in the skin, which makes the skin firm and tight.
A laser facial very different from a normal facial, but you will get used to it with time. The treatment came into the limelight when Jennifer Aniston admitted to being a laser facial addict. According to her, the glow of her complexion is due to this treatment.
Not only can laser facials reduce the hair growth on your face, but it can also help reduce acne and pigmentation marks.
Laser treatment for face wrinkles works well and has been becoming popular everywhere!
If you struggle with excessive open pores, then having a laser facial done can prove to be immensely beneficial.
It is not a painful process so to speak, but you might find that it does not have same soothing effect as most mask facials do. Too much of anything can be bad, which means that you should not go overboard with the laser facial. Apart from that, the process is completely painless.
Laser Skin Tightening is another popular treatment which has been growing in ppularity over the years. if you are worried about fine lines and wrinkles, do check it out!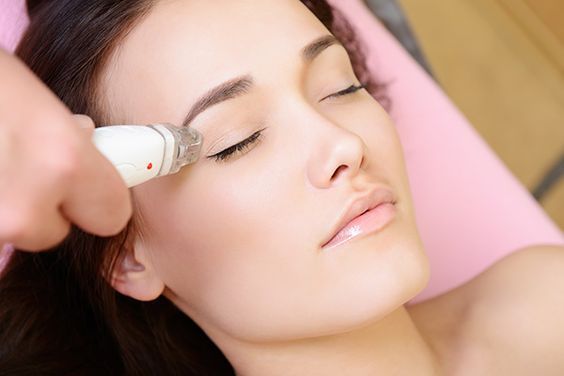 Who should go for it?
If you are someone who is always up for an experiment, then you should definitely try laser facial once. Unless you have the actual experience, you will not be able to decide if it works for you. You can go in for a laser facial irrespective of your age, but if you are already in your 30s and looking for a good face or skin treatment to treat acne scars and wrinkles, then it will be a boon for you.
Is it used for skin tightening?
A laser facial is an anti-aging treatment by itself which means that will help make your skin much more tight and smooth. If you feel that wrinkles and fine lines are marring your everyday look, then you can try a laser facial.
Since it works on the deep layers below the skin's surface, it will eliminate the imperfections from the very root making sure that the aftereffects of the treatment are not just temporary.
Wrinkles can be embarrassing, and you can depend on laser facials to reduce your face of them. Most of us associate wrinkles with old age, but the truth is they start showing much earlier. The sooner you eliminate them, the better it is.
Is it used for scar removal?
There is a host of reasons why we might develop scars on our skin. Be it sun damage, acne or ageing, your skin will begin to see spots that were never there before unless you can take care. If you are already noticing scars, then you can use a laser facial because it is known to penetrate all through the skin and reduce scars for once and for all.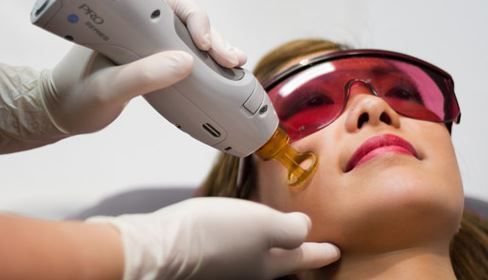 Types of Lasers:
A skin care specialist is appointed to choose a laser for your skin.
Non-ablative lasers are used to treat skin imperfections without affecting the surface a lot.
Ablative lasers are aggressive in how they impact the skin.
Pros of the laser facials:
The benefits of this laser treatment are numerous.
The layer reaches the deep layers of the skin and works to reduce skin imperfections.
It exfoliates the skin giving a clearer and smoother appearance.
The effects can last for up to six months which is much more than what is offered by chemical peels or microdermabrasion.
Laser facial causes no pain whatsoever.
You will have supple and tight skin with lesser open pores.
You will notice lesser facial hair.
Cons and precautions:
If the laser comes in contact with the eyes, there can be damaging effects.
Stepping out in the sun just after a facial laser treatment can be disastrous for the skin.
In case you have sensitive skin, look out for redness or swelling on the face after the facial.
If the laser light penetrates too deep, it can cause hyper pigmentation.
A laser facial is definitely worth your time if you believe in seeing results.
Related Articles: