51+ Most Popular Bangs For Round Face - 2023
Vanessa Pereira
Updated At 19 Aug 23
Bangs!
A haircut that is always in fashion and suits every face and hair type; however, with the range of bang hairstyles available, one must be careful to choose as there is no going back once you go short or too short until your hair grows back again.
Also, to get that perfect hairstyle, you should opt for a style that suits your face shape and hair texture perfectly. That is where we come in, so continue reading as we bring you the best bangs for round faces.
If your still not sure of your face shape, check this article to find out everything about the various types of face shapes. This would also explain in detail ho to identify your face shape.

51+ Best Bangs For Round Faces



We have categorized this list of bang styles into hair length and hair texture, giving you even more choices to transform your hairstyle as often as you desire.
1. Pixie cut with long bangs
Looking for a fun, adventurous, and rocking look, then this versatile haircut is the one for you, as you can style the long bangs in waves, curls, or keep it to the side.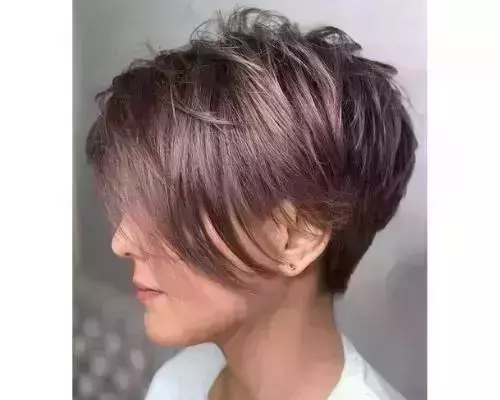 2. Asymmetrical Pixie Cut with Side Bang
Not ready to commit to long or short bangs; in that case, this hairstyle is ideal for you as it gives you the best of both worlds, short and long hair combined in one look. If you are looking for the best bangs for round face then the asymmetrical pixie cut is a very good option.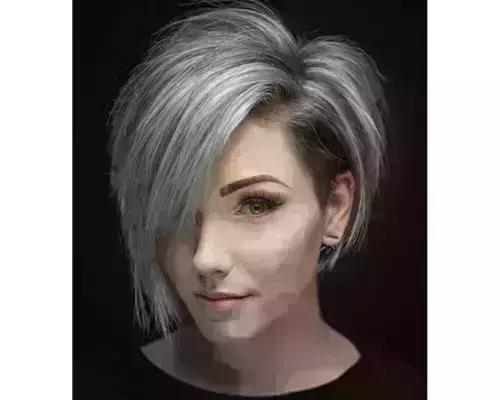 3. Brush forward pixie cut
The front hair being long acts as a bang when brushed forward to lie on the forehand; however, when you want to change the look, style your hair to the side with a hair accessory, curl or add a tousled effect.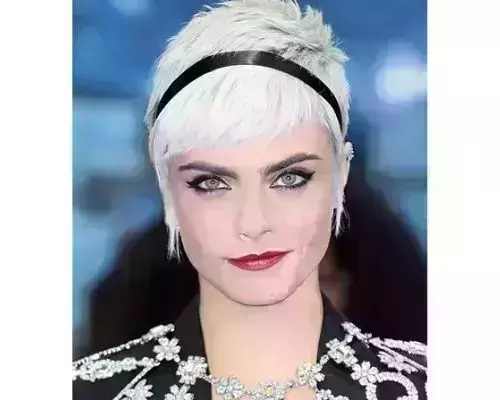 4. Layered pixie with side bangs
Enjoy the thick hairdo created by long and short strands, along with a side bang and style with a hair accessory.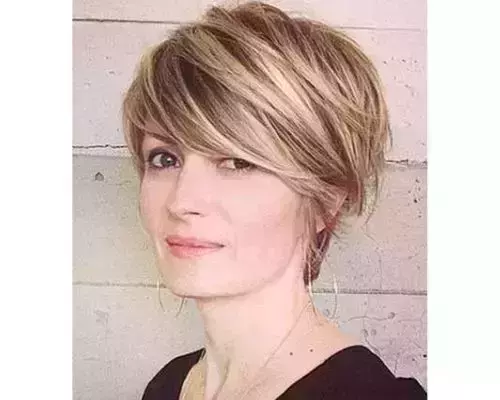 5. Undercut pixie with bangs
Who says you can't enjoy the best of both worlds; this hairstyle gives you exactly that, a haircut that is both adventurous and feminine.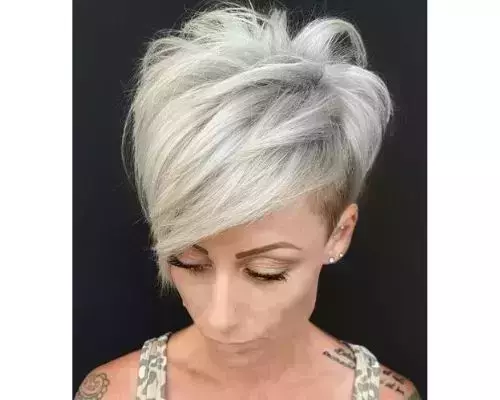 6. Wavy pixie cut
If you have naturally wavy hair, then this hair cut is apt for your hair texture and is one of the best options as side bangs for round faces. It not only reduces your time to style and manage your hair, but it is a fun and sexy look one must try.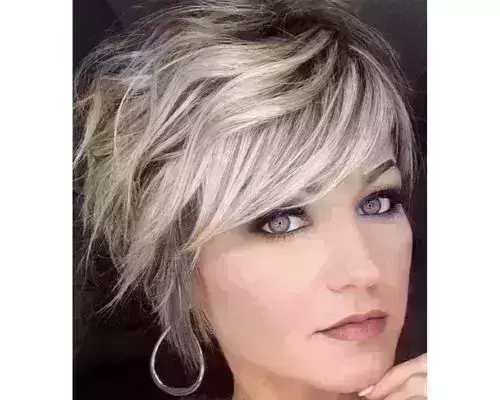 7. Bowl Cut
Feminine yet edgy look, featuring a fringe cut.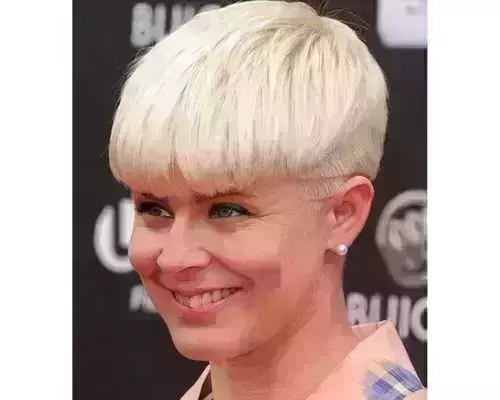 8. Bob with blunt bangs
A simple yet sexy look, easy to manage, and is sure to have heads turning. If you are looking for the best bangs for round face then bob with blunt bangs can also be a very good option.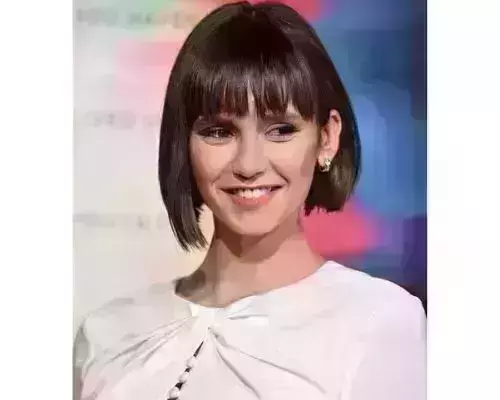 9. Asymmetrical haircut
The hairstyle is one of the best bangs for round faces as the different length strands create dimension and make your facial features more prominent.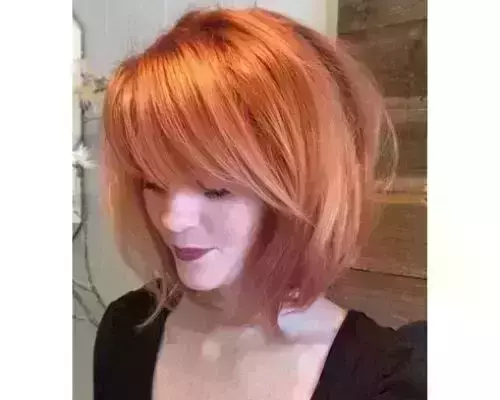 10. Layered Lob
The long bob or lob is great if you are looking for a hairstyle to add volume to your hair; the layered cut helps create thickness to the hair, and when combined with blunt bangs, it adds texture and movement.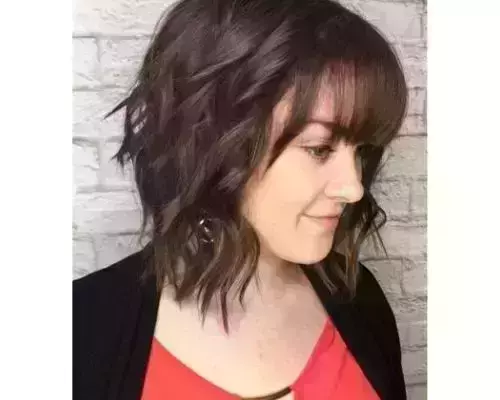 11. Blunt Cut
An ideal style for straight hair, as it does not require much effort to maintain the look.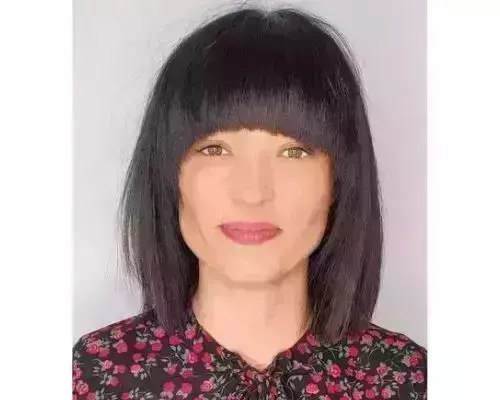 12. Chin-length shag cut
A playful look, suitable for both casual and professional styles, it fits well for wavy or curly hair textures.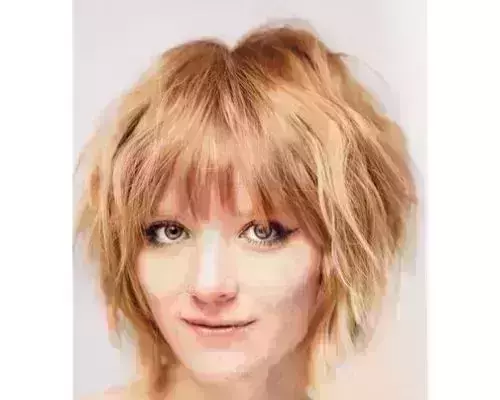 13. Modern cut with side bangs
This trendy hairstyle is apt for women of any age and helps create a voluminous look to the hair when combined with face-framing bangs. Try this style as it is one of the best bangs for round faces, and it is perfectly suitable for any event.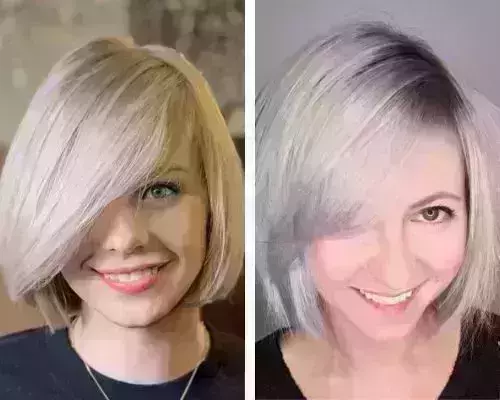 14. Chin-length bangs
This fun, edgy hairstyle is one of the best side bangs for round faces, as the textured top doesn't only allow the hair to be styled with bangs, but for an out of the face hairstyle, pull the hair back to create a pompadour and finish with a hair spray.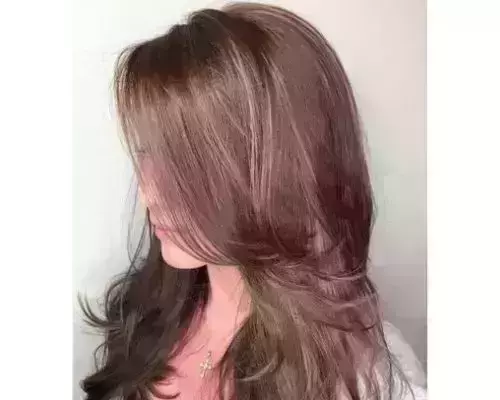 15. Shoulder length layered hair
The perfect style for anyone not looking to go too short with their hair length. Add layers to create body and thickness to your hair. So, try out a fringe or side bangs with this look to give it the added dimension.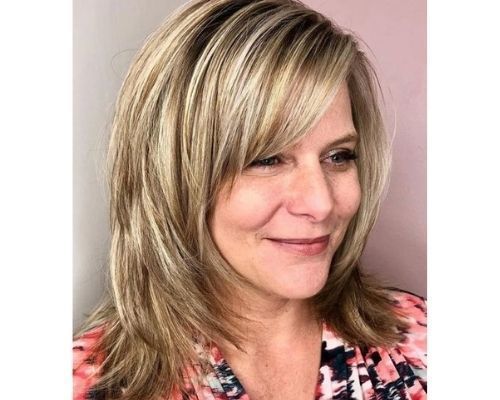 16. Blunt shoulder length
A blunt shoulder-length haircut with blunt bangs is ideal for straight hair as it is easy to maintain and does require much time to style. Add hair accessories to create a more sophisticated look based on the occasion.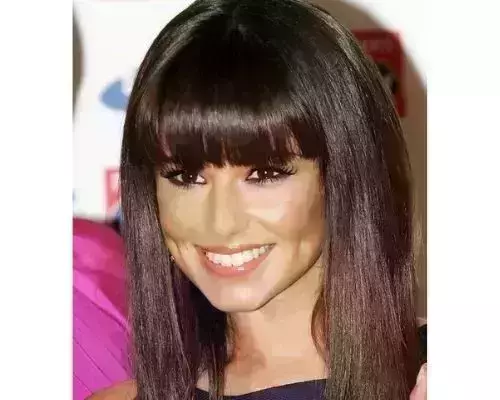 17. Wavy hair with a fringe
Opt for more layers depending on the thickness of your hair for a cute and youthful look. Add a colorful headband or accessory for a more fun vibe.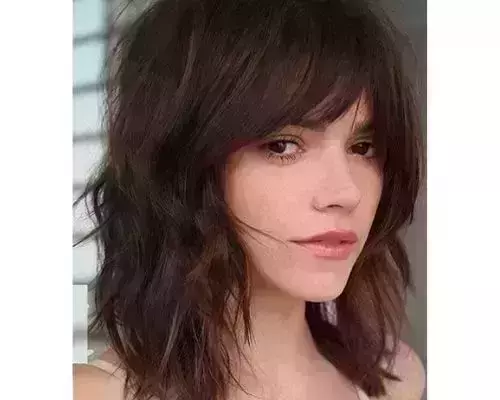 18. Side bangs for curly shoulder length hair
Another best option for side bangs that suit round faces, this hairstyle is sure to elevate your natural hair look and volume, style with loose side bangs and braids, or fun hair accessories.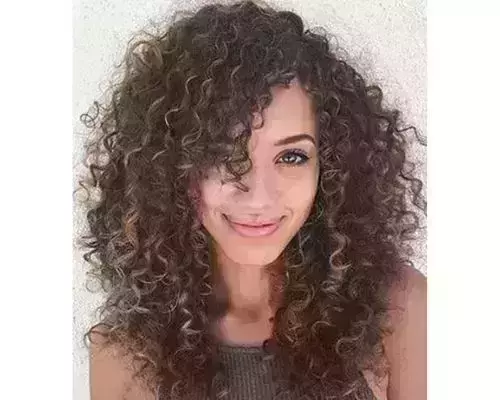 19. Angled bangs with layers
This look can be a high maintenance hairstyle depending on your hair texture as it may require a blow-dry or curl to capture the perfect bounce and volume of the hair.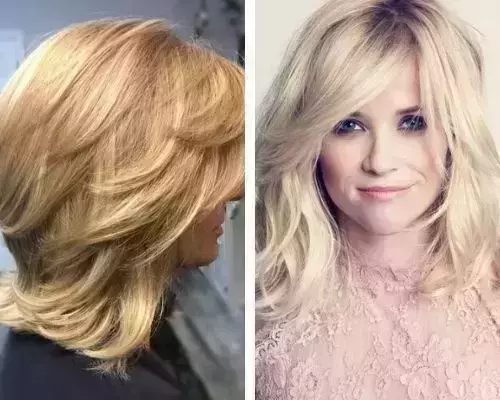 20. Mid-length hair with curtain bangs
Layers with curtain bangs are the best face-framing styles as it adds volume and dimension to the hair. A medium length hairstyle allows for various hairdos, so try and mix your style up.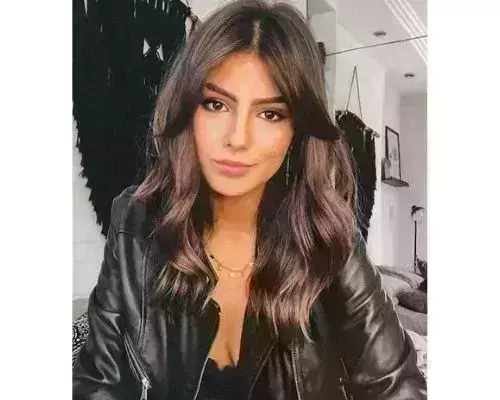 21. Heavy side-swept bangs
Style your hair with layers depending on your hair volume and enhance the look with a sexy side-swept bang that ends right above your eyelashes. For a fun element, add a headband or a studded accessory on the opposite side of your bangs, letting it be the focus. of your style.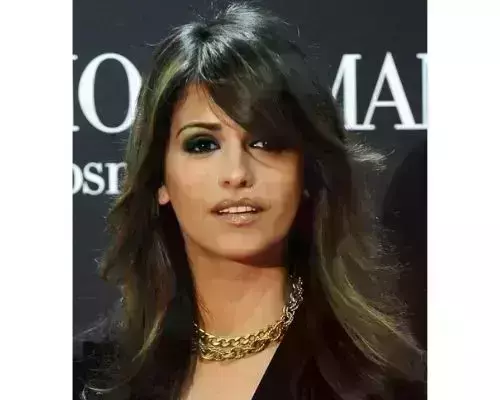 22. Baby bangs
Don't like long bangs, then baby bangs are the way to go, it does not cover your whole forehead but helps enhance your facial features.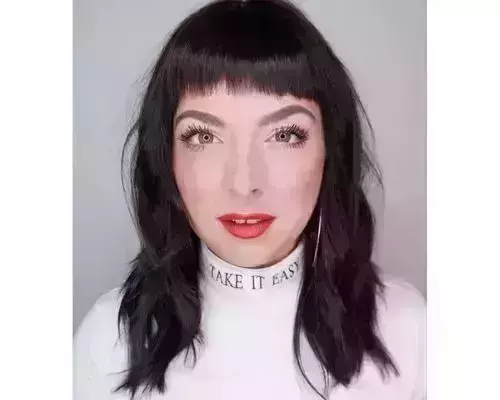 23. Widow's peak bangs
Add your personal touch to the traditional bangs by cutting the front section into a widow's peak that resembles the downward arrow, which is a great way to draw attention to your eyes and lips.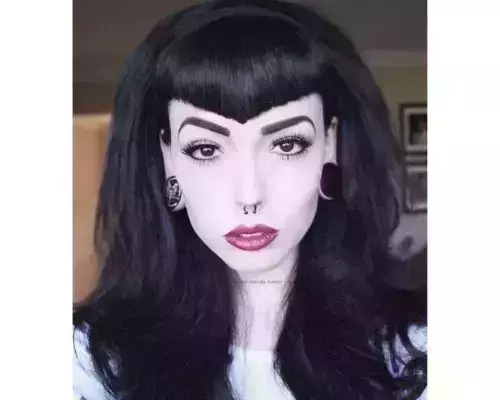 24. Bangs for long hair
The best hairstyle for those looking to maintain their long length hair, but want to amp their look with a new twist. This look is suitable for all hair types and gorgeous hairdos.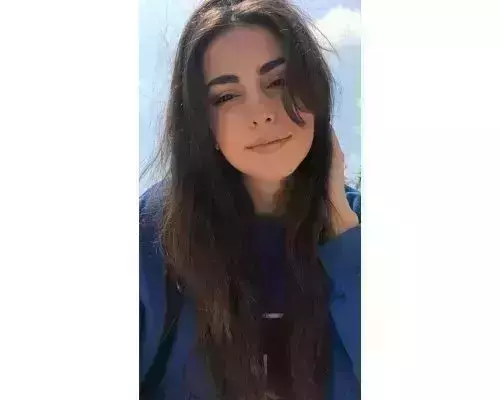 25. Heavy bangs for long hair
Enjoy your chic and comfortable full bangs as it is an ideal haircut for thick and luscious hair. Style your thick full bangs with ponytails, buns, or half-up, half-down hairdos for your bangs to be the focus of your hairstyle.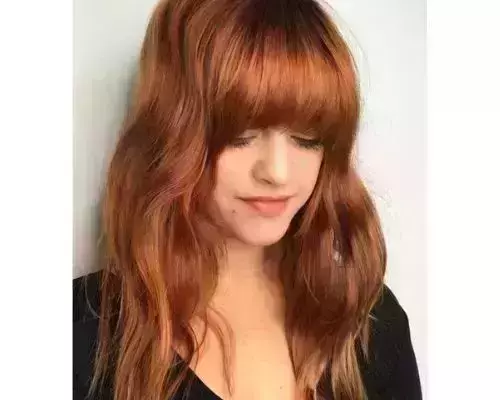 26. Long layered hair with chin-length bangs
Long layers starting from chin length bangs create volume and dimension for the mid-section of the hair length that usually is thinner otherwise.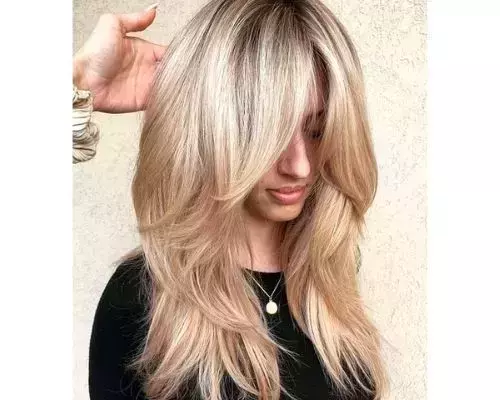 27. Layers with curtain bangs
If you prefer a middle parting over side-parted hair, then curtain bangs are your friend. For an elegant look wither opt for a blow-dry or curl.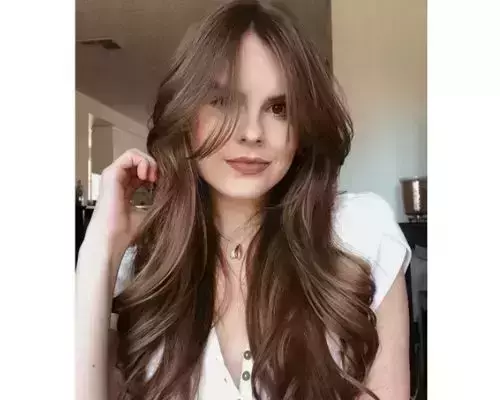 28. Maximum layers with bangs
The best haircut for thick hair, add maximum layers to create volume and dimension to your hair, this will help to reduce the thickness with every layer towards the end, so start with a short bang and then move on accordingly.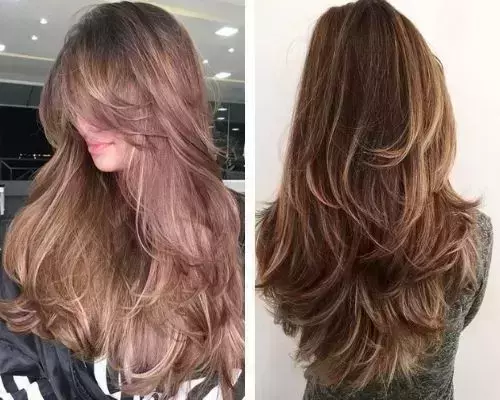 29. Blunt duo
Love the blunt look, then opt for a blunt haircut and blunt bangs as it is best suited for straight hair. This hairstyle is easy to maintain and is an elegant, chic, and gorgeous look.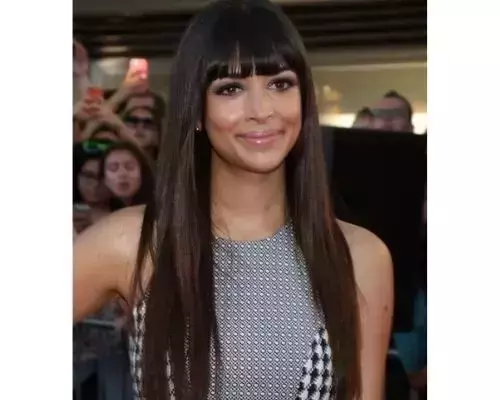 Get those heads turning with some color-popping styles.
30. Bangs for Ombre hair
A hair color technique that is always going to be trendy and stylish. Try the ombre hair color to amp up your hairstyle by mixing a light tone with your dark hair color.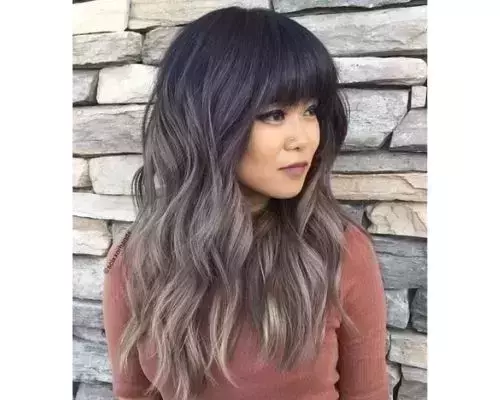 31. Highlight those bangs
Want a color that blends well with your natural hair, make sure to ask your stylist for options that will suit your hair color when adding highlights across your whole hair. This hairstyle suits women of all ages and is sure to create a natural and smooth look.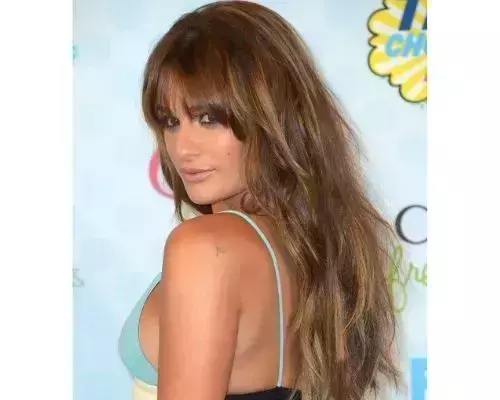 32. A 360 makeover
Don't like two-toned hair colors, then opt for a vibrant color that will surely give you the 360-hair makeover you have been looking for. Be ready to attract everyone's attention with your fun and new look.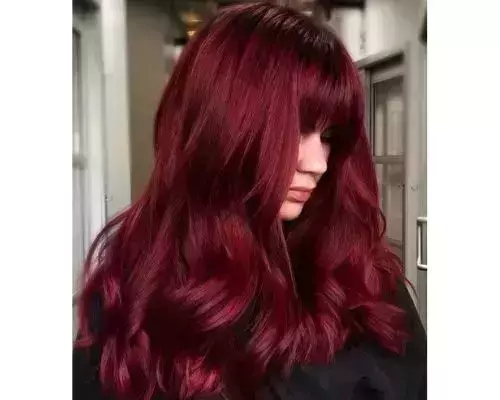 33. Hair dyed bangs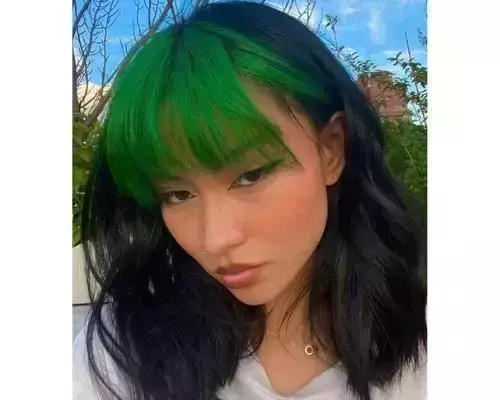 34. Hues of pink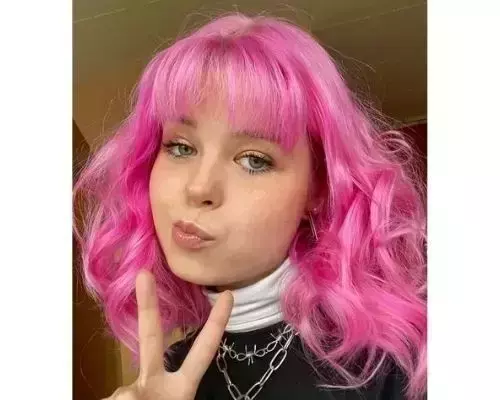 35. Shades of blue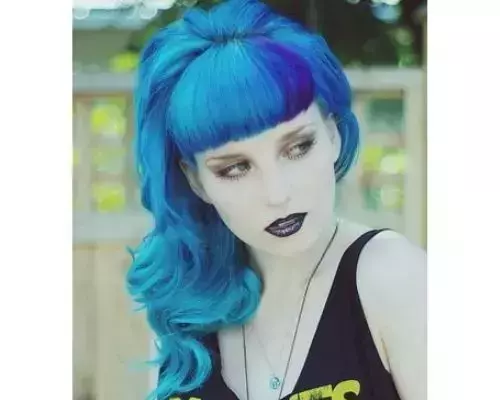 36. Split colored bangs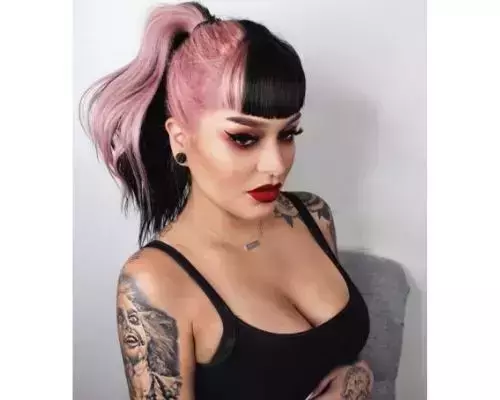 37. Unique hair color ideas for bangs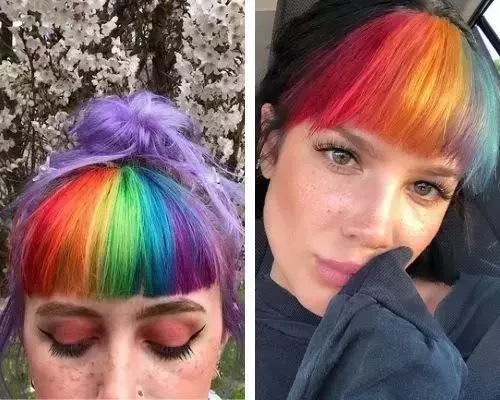 38. Twisted or braided halo
Create this versatile look with just a simple twist of strands or different kinds of braids depending on the time at hand. Experiment with hair accessories for an elegant and chic look.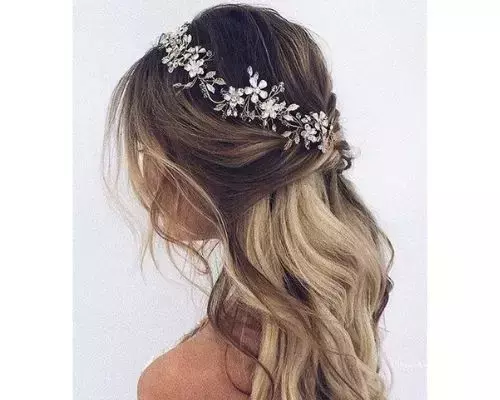 39. Crown braid
Create this chic and natural look without a headband and style a section of your hair into a regular three-strand braid.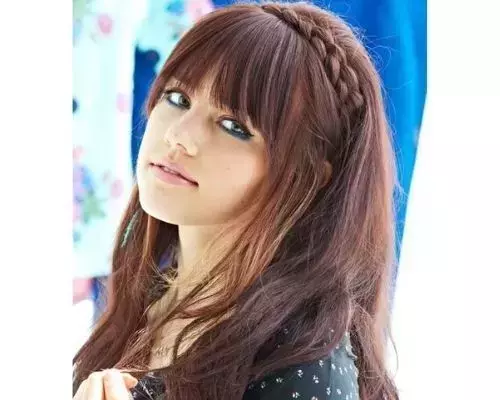 40. Loose ponytail
Wear this look like Taylor swift for a grand event or a low-key day, either way, the hairstyle works for both.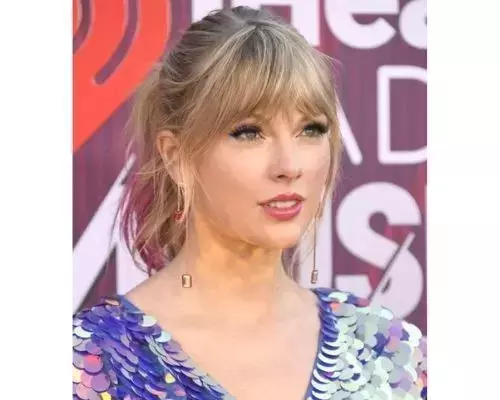 41. High ponytail
Put your hair into a high ponytail and secure with a hair tie; either leave the bangs loose or pin it up onto the side with a studded pin for a fun date night look.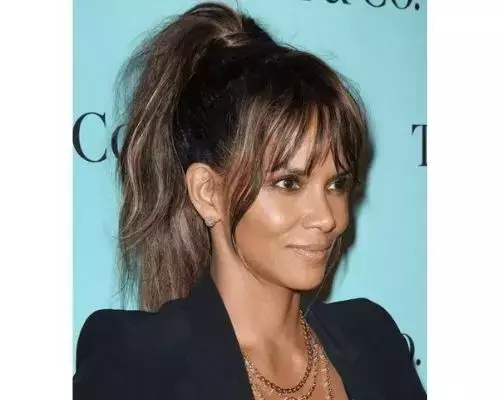 42. Braids and bangs
A cute style, that is ideal to keep hair out of the face and perfect for the gym or an activity-filled day.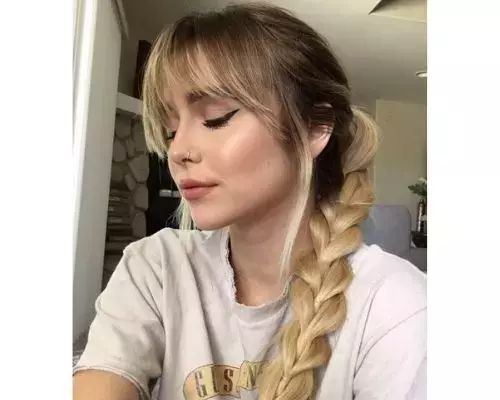 43. Two braids and a bang
This hairdo works best for a fun, casual day at the park or beach or a youthful look for a casual brunch.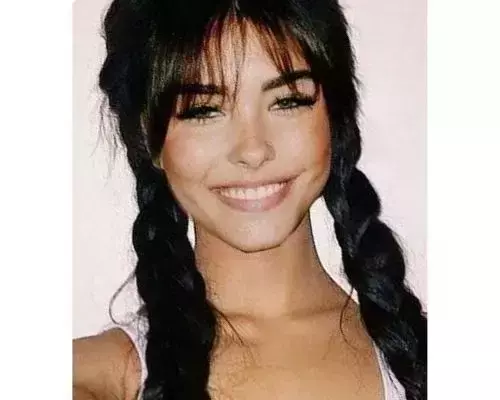 44. A combination hairdo
Why have one or the other when you can have the best of both in one look; combine a braid with a loose ponytail to achieve a modern take on the traditional hairdos.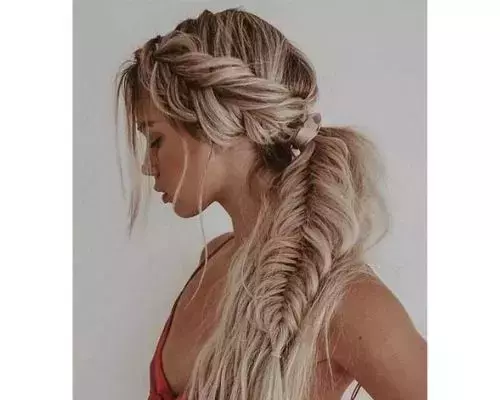 45. Bun hairstyles
An easy yet stylish hairdo apt for a party and a professional look, to amp your style, add accessories according to the occasion.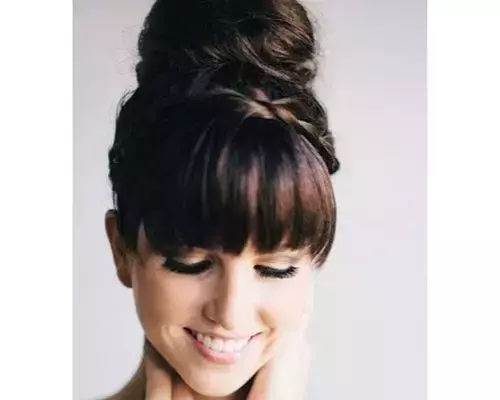 46.Side bun with side bangs
A beautiful and graceful look, that's created by the soft textured hairdo.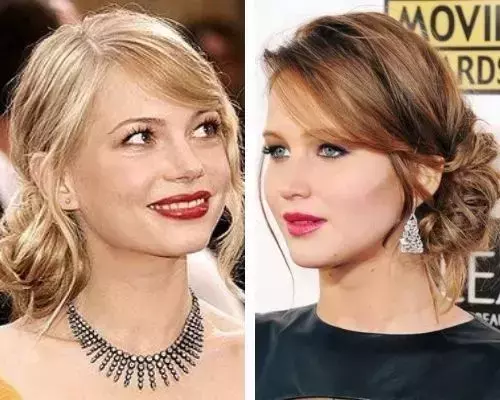 47. Space buns
An easy on-the-go hairdo that works best to keep the hair off your face and enjoy a breeze or a sunny day.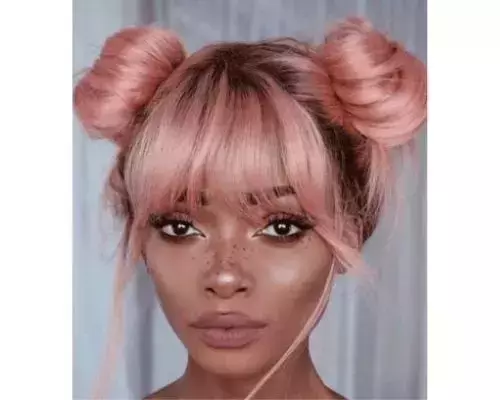 48. Classic half-up, half-down
A traditional but fun look that works well for every day or a casual look.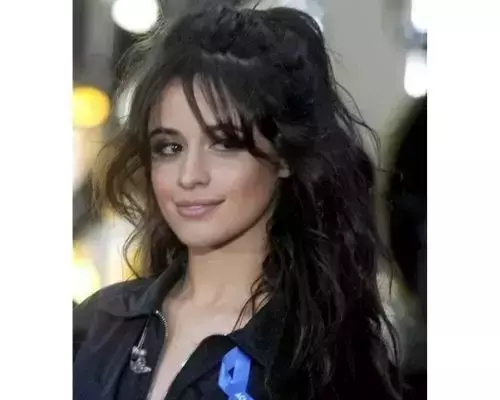 49. Half up, half down space buns
For a more youthful look, style your hair into the very trendy space buns with or without braids.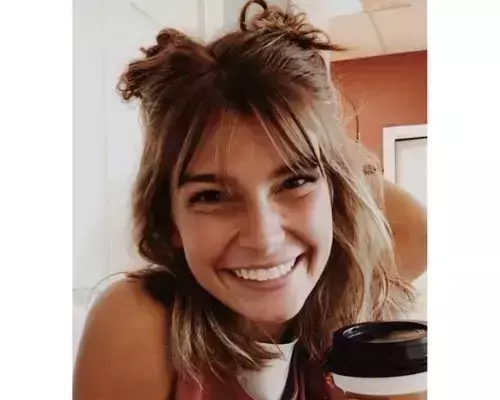 50. Topknot half-up, half-down
Transform a classic half-up, half-down hairdo with a top knot to add that fun element to a traditional hairstyle.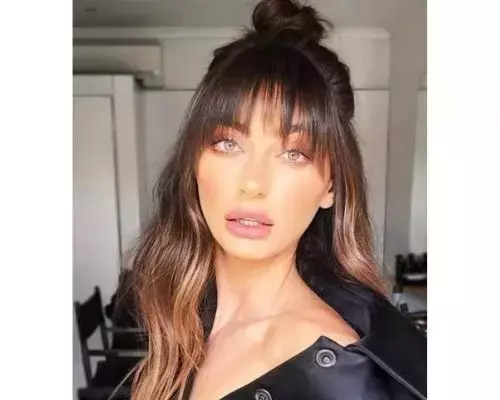 51. Top braid half-up, half-down
Fun, stylish and modern look suitable for a casual day look.
52. One-sided braid with a shiny accessory
An elegant, fashionable, and chic look perfect for your magical day.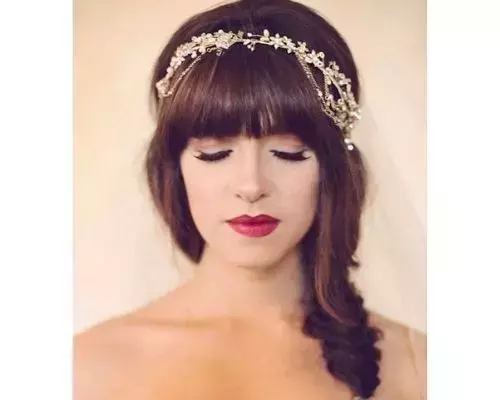 53. Raised crown hairdo
Complete your whimsical look with a studded hair accessory held on your raised crown hairstyle.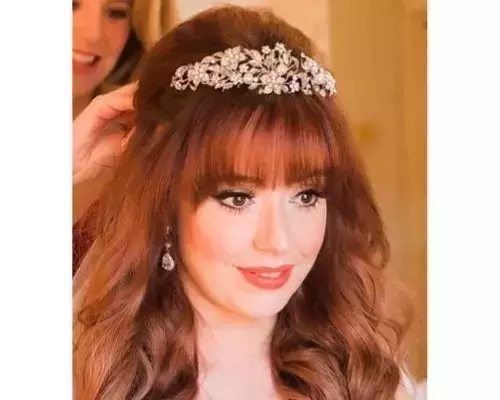 54. Held together with flowers
Flowers play a vital element on one's big day; add them as a hairpiece in small bits and pieces or across the crown for a rustic and sweet look.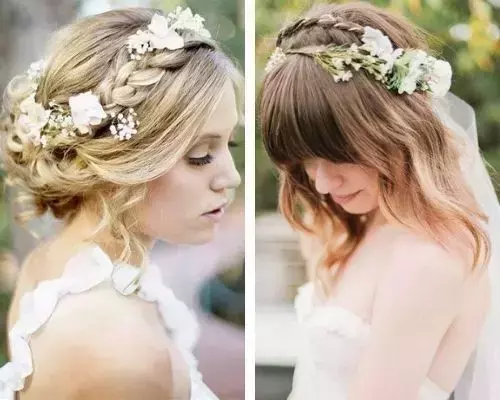 Before you go ahead and get those bangs, know that with bangs you can try a few looks, so start with the long bangs and then opt for the shorter ones to revamp your style; in that way, you would get to try different hairstyles. So go on and try as many as possible and continue to check them off your list.