How To Find Your Face Shape - 9 Types Of Face Shapes
Shalu Bhati
Updated At 19 Jan 23
Have you ever wondered what shape is your face? Want to know about your face shape but don't know how? Then, you have come to the right place.
There has been a lot of conversation about face shapes. And why not? Knowing about your face shape can help you find the most flattering styles of glasses, eyebrow shapes, hairstyles as well as makeup. However, the process of finding your exact face shape can be a bit confusing. Given the many different articles, opinions, and methods available online, we are not surprised by your confused state of mind. But, don't give up this easy. Because we are here for you.
We have come up with a guide to help you find your face shape with ease. It is going to be as easy as counting 1, 2, and 3. Trust us. Just keep reading as we unravel the details of various types of face shapes and the techniques of finding your face shape.
We have covered the following in this article:
What Are Face Shapes
Various Types Of Face Shapes And Their Characteristics
How To Know Your Face Shape
Best Eyebrows For Face Shape
Face Shapes And Hairstyles
FAQs on Face Shapes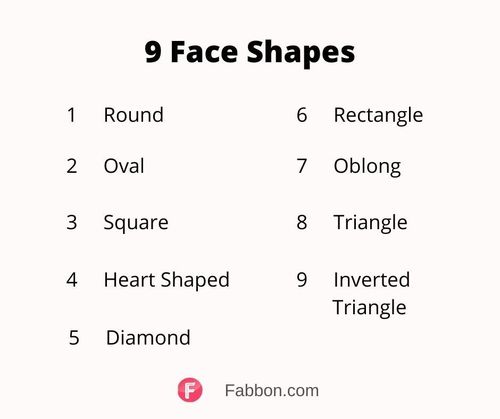 What Are Face Shapes?
We are surrounded by many different shapes. It is these shapes that give an individual his or her unique look. Our faces are known to have different shapes as well.
There are about 9 main types of face shapes and each has its distinctive characteristics. They are round, oval, square, heart-shaped, diamond, rectangle, oblong, triangle and inverted triangle face shapes.
It becomes essential to know about one's face shape as it enables you to find your perfect fit for glasses. Even the shape of eyebrows is to be per the shape of your face. Want a sculpted face? Follow the natural guide provided by your face shape for a perfect contour. But the question remains. How to determine the shape of your face accurately? Let's find out about this and more about the 9 types of face shapes.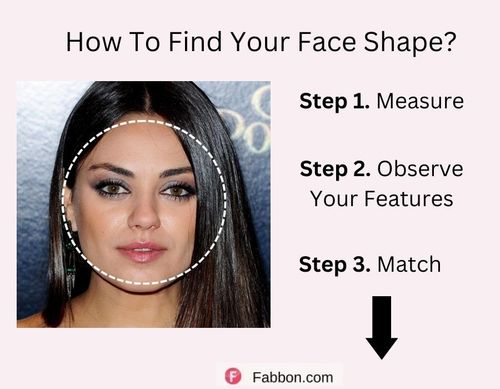 How To Know Your Face Shape?
If you wish to know your face shape, then the first thing that you have to do is to tie your hair back to get a clear outline of your face. The easiest way is to look at your reflection in the mirror and draw alongside the outline of your face on the mirror using a lipstick or a liner. Identify the shape of the outline you just drew and voila you know the shape of your face now.
If this method doesn't sit well with you then don't worry. We have another elaborate and more accurate method to determine face shapes that is just as easy.
Follow these steps to determine your face shape:-
Step 1. Measure
You already have pulled your hair back to reveal the outline of your face. Now pick up the measuring tape and measure the four important distances on the face, namely, forehead width, width of the cheekbone and jawline as well as the length of the face. Write down these precise measurements on a piece of paper for future reference.
To get a quick understanding of your face shape, you can also check the widest part of your face. If the length and width of your face is the same, you are likely to have a round face or a square face shape. If length of the face shape is more than the width, you are likely to have an oval face shape.
Step 2. Observe Your Features
This is the step where you have to take down some more observations. Look at your face carefully. How is your jawline shaped? Or how long is your face? But that is not all. Also, pay attention to the angles and contours of your face.
Step 3. Match
Jump onto this next and final step. Now, you have all the data that you need to determine your face shape. You have your measurements and other necessary observations that you acquired in steps 1 and 2. This step simply requires you to match your findings with the characteristics of each of the face shapes and find your fit.
So let's find more about the various types of face shapes specifically about their characteristics.
Types Of Face Shapes
There are seven main types of face shapes which are described below with their detailed characteristics.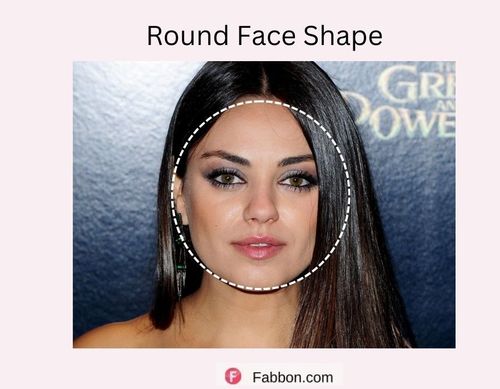 1 Of 9. Round Face Shape
The length and width of the face are the same
The jawline and chin are rounded. The forehead is rounded at the hairline too
This is a pretty symmetrical face shape with a circular appearance
It involves no major angles or edges. Cheekbones are not prominent in this face shape
Celebs with a round face: Ginnifer Goodwin, Chrissy Teigen, and Mila Kunis
Check out the most popular hairstyles for round face which include Ear length hairstyles, Shoulder-length hairstyles, layered haircut and many more.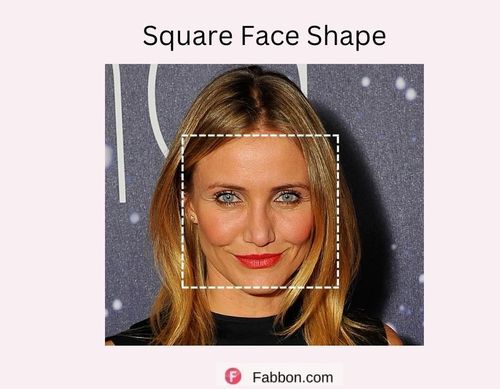 2 Of 9. Square Face Shape
Similar to round face shape but has more pronounced features
The length and width of the face are the same
The hairline is pretty much a straight line
The forehead has the same width as that of the cheekbones and jaw
The jawline is strong, sharp and squared
Cheekbone has minimal curves
Celebs with a square face: Cameron Diaz, Demi Lovato, Olivia Wilde
Check out the most popular hairstyles for square face which include bob cuts, shoulder length hairstyles, straight hair, layered haircut and many more.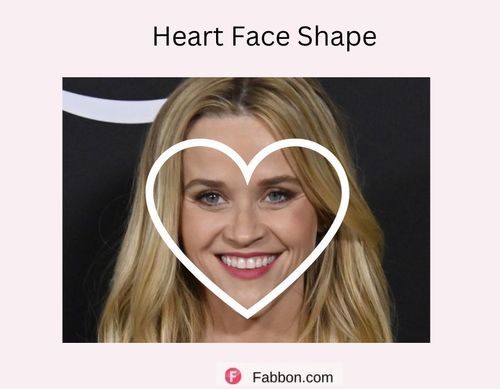 3 Of 9. Heart Face Shape
There is a rounded hairline which forms a point in the shape of the English alphabet V at the center of forehead
Forehead and cheekbones are of the same width are wider than the jawline
The chin is angled with a narrow jawline
Length of the face is more than its width
Celebs with a heart-shaped face: Reese Witherspoon, Ruby Rose
Check out our guide to find the best heart face shape hairstyles which include the bob cut, straight hair, curls, bangs and many more.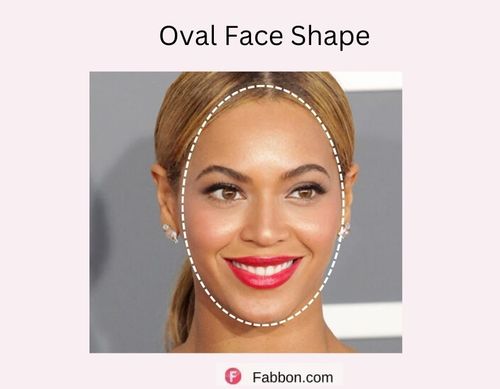 4 Of 9. Oval Face Shape
Length of the face is more than its width
Cheekbones are the widest feature of this face shape and are even wider than the forehead
Chin and jawline are rounded
Considered to be the ideal face shape
Celebs with an oval face: Beyoncé, Blake Lively, Julianne Moore
Check out the stunning oval face shape hairstyles which include Bun hairstyle, Braid hairstyles, Ponytails and many more.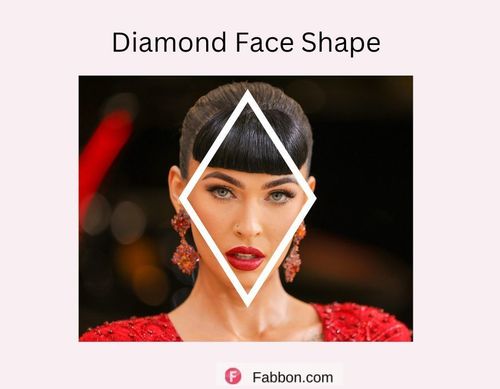 5 Of 9. Diamond Face Shape
Usually gets confused with a heart-shaped face
The forehead is narrow and is not as wide as that in a heart-shaped face
Cheekbones are wider than forehead and jawline
Chin is strongly pointed and narrow
The face is as long as it is wide
Celebs with a diamond face shape: Megan Fox, Anna Kendrick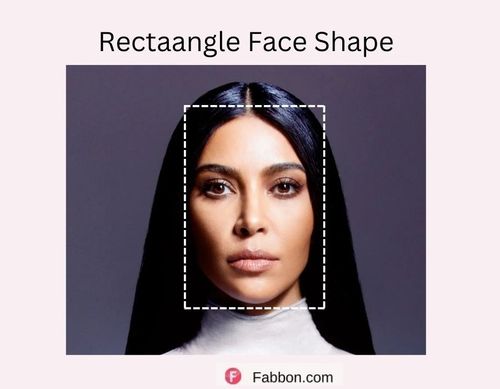 6 Of 9. Rectangle Face Shape
It is a combination of oval and square face shapes
It has a straight hairline
Forehead, cheekbones, and jawline are of the same width
The face is twice as longer than its width
The jawline is strong and squared
Cheekbones have minimal curves
Another defining characteristic of this face shape is a tall forehead
Celebs with a rectangle face: Liv Tyler, Meryl Streep, and Kim Kardashian
Check out the stunning rectangle face shape hairstyles which have been used by the celebrities like Lucy Liu, Gisele Bundchen, Rosario Dawson, Keira Knightley, Meryl Streep, Joan Smalls, Sarah Jessica Parker, Jessica Simpson and many more.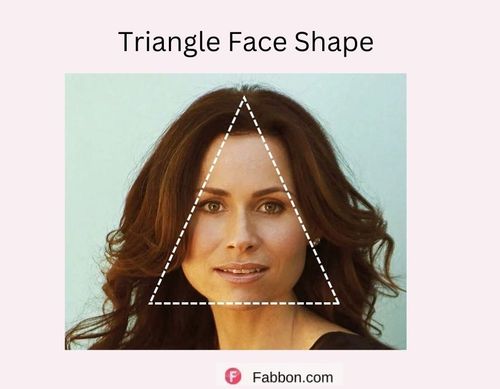 7 Of 9. Triangle Face Shape
Your face has a narrow forehead region.
Your face has an elongated form and does not fall into the wide face group.
The cheekbones aren't as prominent, and they are fuller.
Your face has a square form to it, with an angular, broad, and strong jawline.
A plump jaw that is broad and softer, similar to that of a round face.
Instead of being pointed, your chin has a squarish form.
Check out stunning triangle face shape hairstyles which have been used by celebs like Victoria Beckham, Minnie Driver and many more.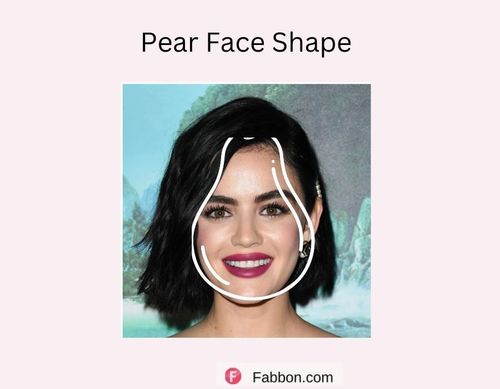 8 Of 9. Pear Face Shape
The narrowest part of this face shape is the hairline while the widest part is the chin
Full and slightly squared jawline
The face looks fuller and has rounded cheeks
Least common of all face shapes, it is also known as triangle face shape
Celebs with a pear face shape: Kelly Osbourne, Sophia Bush, and Lucy Hale
If the measurements and features of your face shape don't strictly fit into any one of these face shapes, then don't worry. It simply means that yours is a rare and unique case. There can be various combinations of face shapes and you just happen to be one of them. Instead of trying to fit within one kind of shape, try and branch out. See what all characteristics suit you best from amongst the various face shapes.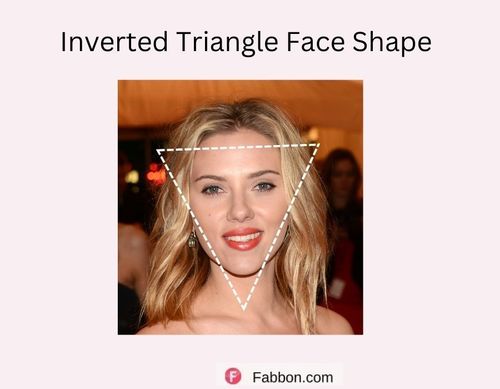 9 Of 9. Inverted Triangle Face Shape
The unique characteristic of inverted triangle face shape is that one has a broad forehead and a pointed chin.
Narrowest part of the face is the jawline
Face shape is longer than it is wide
Widest part of the face is the forehead
Hairline is usually straight or slightly rounded in few cases
Celebs with a inverted triangle face shape: Angelina Jolie, Naomi Campbell, Scarlett Johansson

Best Eyebrows For Every Face Shape
You have already met your face shape match in the last section. Now you can confidently say what face shape are you. But that's not the end of our guide. We will also help you find the best eyebrows for face shape. Why? Because the right eyebrow shapes can make or break your look. With the right eyebrow shape, you can change your appearance for the better. Since one style of eyebrows can't flatter all the face shapes, let's find which suits which.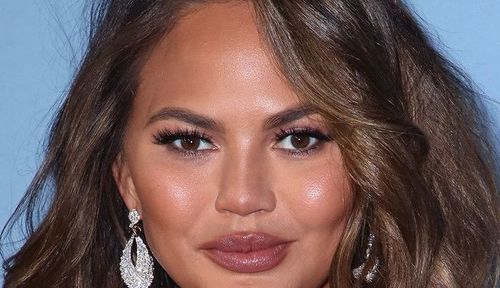 Eyebrows For Round Face: The aim here is to counter the roundness by adding some angle and dimension to the face. Go for sharp, high and angled arches that have a longer end. This will elongate the face too. Also, go high to the point where arches look natural.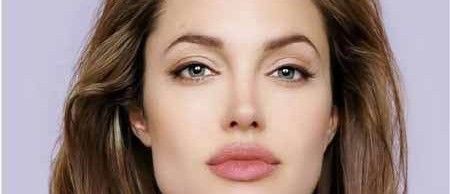 Eyebrows For Square Face: Opt for thick brows that have a strong arch. The angled arches will balance the square jawline.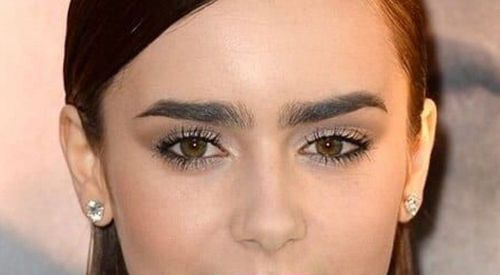 Eyebrows For Heart Face Shape: The best way to go about this face shape is to get straight or slightly rounded arches. Avoid getting anything that has a harsh angle.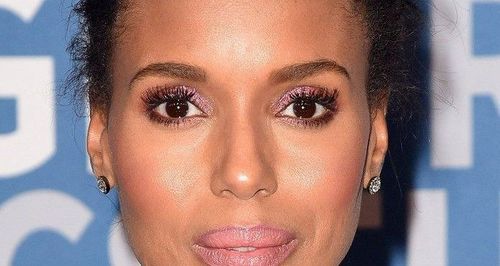 Eyebrows For Oval Face: Almost every style suits the oval face shape. Luck you! Follow your natural brow shape. Get thicker brows if you have somewhat large features and slimmer brows if your features are relatively smaller.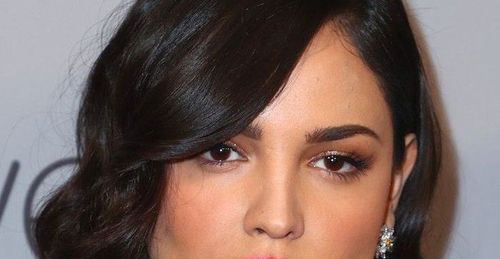 Eyebrows For Diamond Face: Flatter and linear brow shape will best suit the diamond face. Avoid high arches.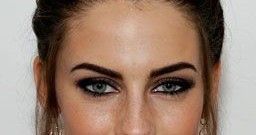 Eyebrows For Rectangular Face: Flat brows with a little curve is your best bet. Keep the ends shorter to plump up the face and to take away the squareness.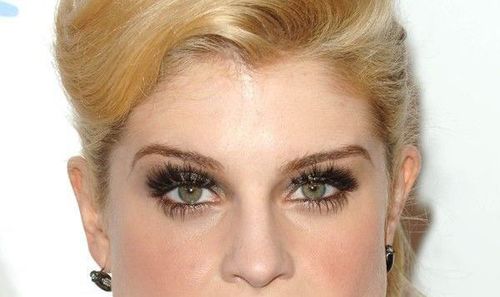 Eyebrows For Pear Face: Longer brows that have a high arch suit this face shape the best.
Best Hairstyles For Different Face Shapes
Face shapes and hairstyles go hand in hand too. Won't it be better to get a hairstyle that flatters your features? So make an intelligent decision the next time you go for a cut. How? Read the guidelines below and find about the hairstyles that flatter all face types.
1. Best Hairstyles For Round Face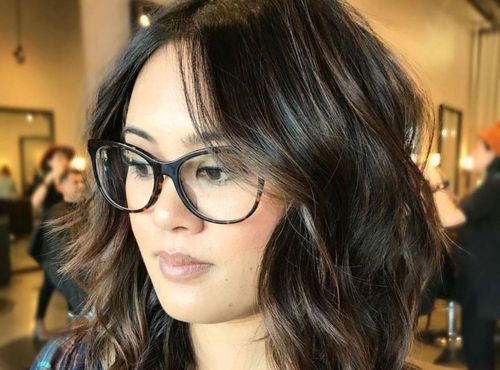 Wavy Lob Hairstyle For Round Face
A wavy long bob looks wonderful on a round face. The waves create a volume which balances the roundness and the central parting further slims down the round face.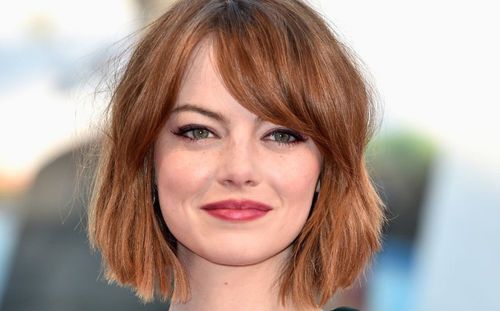 Bob With Side Bangs For Round Face
Take inspiration from Emma Stone and go for a short bob with side bangs. Notice how her bob ends an inch lower than her jawline. This is because volume at the jawline further adds to the roundness instead of balancing it. Side bangs should be soft and layered. This way a side part works for the round face too.
2. Best Hairstyles For Square Face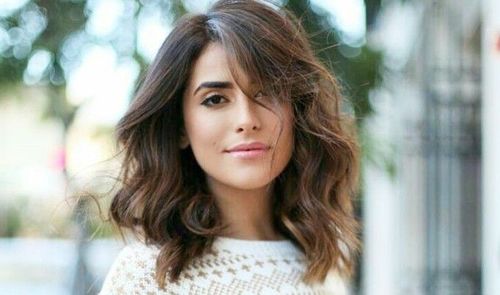 Textured Shoulder Length Hair For Square Face
Shoulder length hair suits the square face the best. Side-swept bangs balance out the squareness and add some roundness. Here, the volume is best suited at the roots and aids in elongating the square face.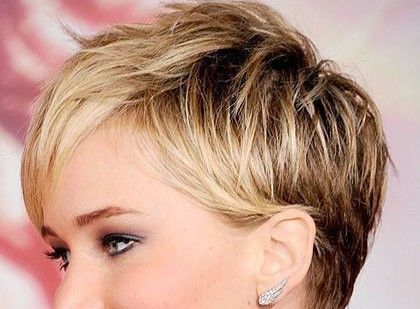 Tousled Pixie Haircut For Square Face
Pixies are another most flattering hairstyle for square-shaped beauties. But go for a tousled one. Again, with volume at the roots, the square shape can be elongated. This softens the squareness and takes the focus away from it.
3. Best Hairstyles For Heart Face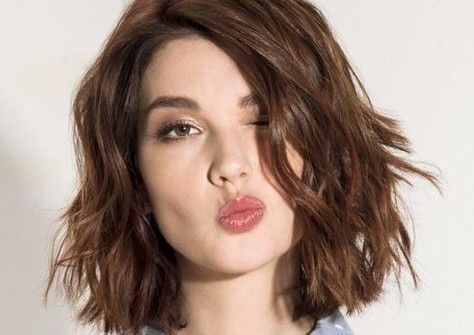 Wavy Bob With Side Part For Heart Face
Wavy hair looks fun and flattering on a heart-shaped face. The softness of this hairstyle and the side part balance the features of this face shape. Side part suits short hair but if you have long hair go for a center part.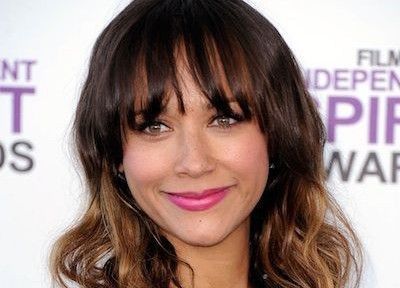 Long Hair With Bangs For Heart Face
A straight bang might not for everyone but it works for those with a heart face shape. The straight-across eyebrow skimming bangs bring the focus to the eyes. Here they are complemented with long wavy layers that help in elongating the face and balance out the jawline.
4. Best Hairstyles For Oval Face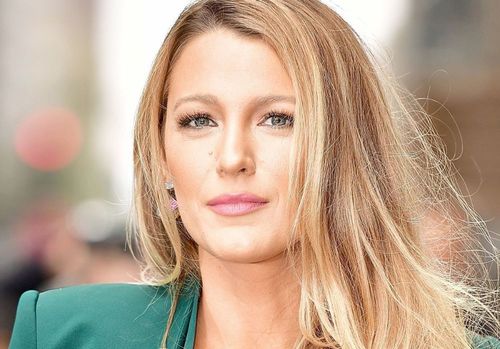 Textured Long Hair With Layers For Oval Face
This is one of the most flattering face shapes as almost all kinds of hairstyles can suit an oval face shape. Here is a long layered hairstyle that adds volume to the hair without elongating the face. Blake Lively is wearing hers with a slight texture which ensures that her hair won't fall flat.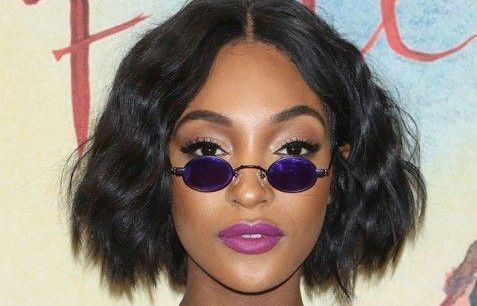 Blunt Bob With Waves For Oval Face
Blunt bobs work well for oval face shapes. As this face shape is already pretty much balanced, you don't have to think much before choosing the right hairstyle. If you like short hair, then this blunt bob is your best bet. The waves add texture and volume to the hair and give you a chic style.
5. Best Hairstyles For Diamond Face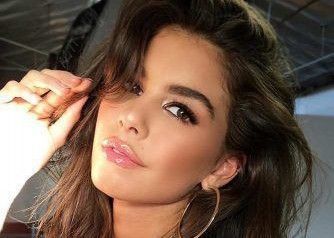 Tousled Waves For Diamond Face
The tousled waves work extremely well for the diamond face shape. It frames the face while adding a slight volume at the same time. The wispy side bangs further soften the features.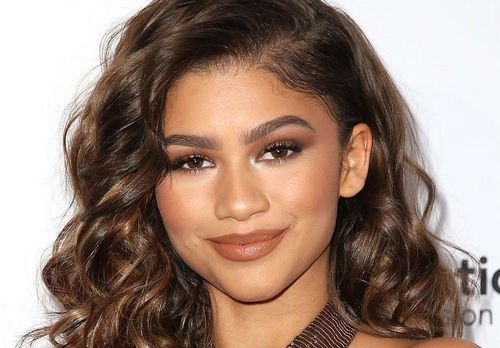 Curls To The Rescue For Diamond Face
Zendaya's hairstyles are worth drooling over. Every time. And we loved this one in particular. Her curls add a kind of balanced fullness to her diamond face. The deep side part is equally flattering as it covers a major part of the forehead and takes the focus away from sharp and prominent features.
6. Best Hairstyles For Rectangular Face: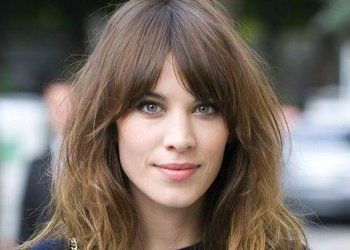 Fuller Bangs For Rectangular Face
Rectangular face shape has a long forehead and squared jaw which can be balanced with some bangs. Side-swept and eyebrow skimming bangs work quite well for this purpose. But we loved these curtain bangs with slightly wavy hair. The fuller bangs fill in the forehead completely and soften the features. The soft textured waves towards the ends further soften the squareness.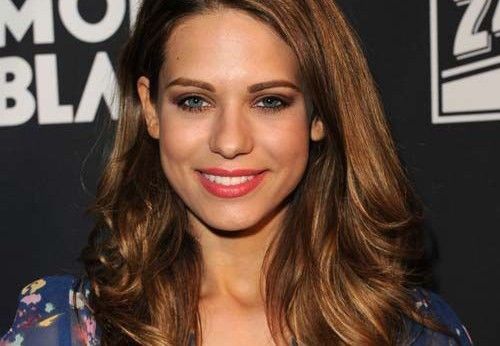 Long And Layered Hairstyle For Rectangular Face
Here is another flattering style for the rectangular face shape. If you have thick and long hair, then this is the best hairstyle for you. The long layers give a perfect volume to hair which takes the focus away from the length of the face.
7. Best Hairstyles For Pear Face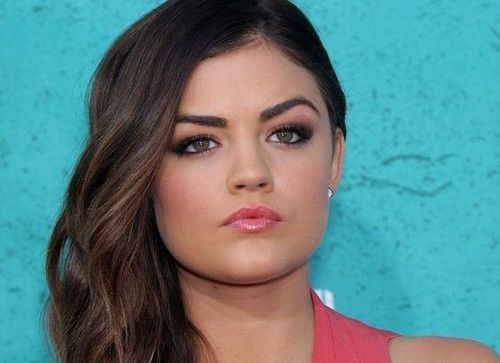 Side Swept In Style For Pear Face
This side-swept style comes with a deep side part. It not only adds width to the face but also makes the chin look narrower. The soft and subtle beachy waves further soften the look and make for a very flattering style.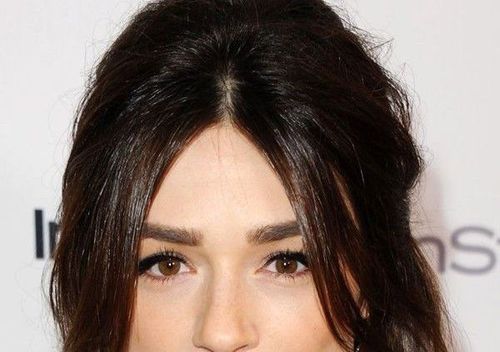 Long Side Bangs For Pear Face
These side-swept long bangs bring volume to the temples and sides. There is also volume at the crown followed by wavy ends. Together these features balance the narrow forehead and shift the focus from prominent features to the eyes.
Frequently Asked Questions On Face Shapes
Q. How to know your face shape?
Identify face shape by first beginning with removing all hair from the face so that its outline is visible. The easiest way to know your face shape is to look into the mirror and trace the outline of your face on it using a lipstick or a liner.
Q. Which eyebrow shapes for my face would be best if I have a round face?
For a round face, you should opt for eyebrows that are sharp and have a high arch. This will add an angle to an otherwise overall roundness of your face. Ensure that your arches look natural.
Q. What is a sunglass hut face shape?
Sunglass hut is a website where you can buy sunglasses. It asks users to pick a gender and face shape. Once you have chosen the face shape, sunglass hut gives you detailed characteristics of the face shape with recommended styles of sunglasses.
Q. Which are the most popular face shapes?
There are 7 most common and popular face shapes: round, oval, square, heart-shaped, diamond, rectangular and pear-shaped.
Q. How to know which hairstyle suits your face?
There is no one size fits all formula when it comes to face shapes and hairstyles. The right hairstyle for your face shape would be the one that shifts the focus from the prominent features. For instance, a flattering hairstyle for a round face will elongate the face and slim the face to take away the roundness.
Q. Can you change your face shape?
It is difficult to change the shape of your face as it depends on your bone structure. However, you can control the amount of fat on your face and change the proportions of your face.
Q. Which is the most attractive face shape?
For women, an oval-shaped face is considered the most attractive whereas for men a square-shaped face is the most flattering.
Q. What is Kate Middleton's face shape?
Kate Middleton has an oval shaped face.
Q. Do eyebrows make you look prettier?
Yes, eyebrows play an important role in deciding how you look. Good eyebrows can take your beauty up a notch whereas badly shaped brows can make you look bad.
Q. Are thick eyebrows more attractive?
Yes, thick eyebrows are considered to be attractive.
Q. Which is the most common face shape?
Round, square and oval face shapes are the most common face shapes.
Q. Which is the rarest face shape?
The pear face shape is known to be the rarest followed by the diamond face shape.