15 Best Hair Salons In San Francisco - 2023
Pooja Angurasu
Updated At 19 Oct 23
Looking for the best hair salons in San Francisco? If Yes, then we have got you covered!
We list all the highest rated salons and also mention the reasons for their top ranking. Additionally, we cover real user reviews which highlight what users like the most in these salons. These hair salons offer the best haircuts for long hair, short hair, balayage and provide a range of stylish and flattering options. Lets get started!
15 Best Hair Salons In San Francisco
1. Population Salon, San Francisco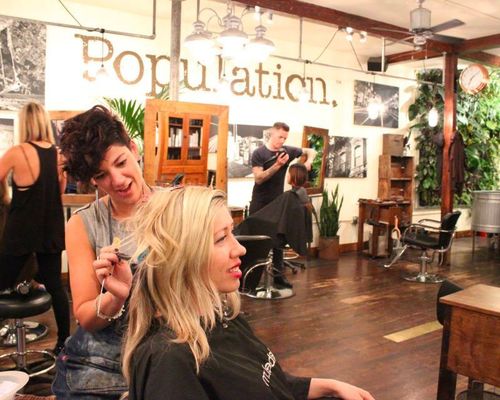 Description
They specialize in classic, lovely hair color and cut trends. In order to make them more personalized to the wearer and the times, they rough up vintage masterpieces in their styling. They build upon solid principles and are then modified to fit each individual's artistic perspective and personality. As per Yelp, Population is rated amongst the best hair salons in USA.
Location
537 Divisadero St San Francisco, CA 94117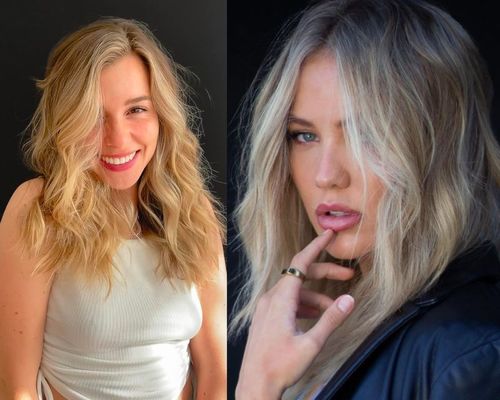 Best About Population Salon
Population Salon is extremely popular and has a cult following in San Francisco.  known for providing stunning haircuts, new haircolors, highlights along with balayage.
Check a few reviews below from the users:-
"I went to get a balayage and a haircut from Brian and absolutely LOVED it! I showed him a few pictures of what I was looking for, and he totally made it a reality. Brian is so professional and such a talented Master Stylist," says Violeta.
"I have tons of hair, and it takes a special hair stylist to be able to work with that! (Trust me, I tried so many.) Thank you so much for all your hard work! I highly recommend Population Salon to anyone who is looking for a good hair stylist!" says Tumay
Read More: Best Hair Salons In Los Angeles
2. Code Salon, Asian Hair Salon, San Francisco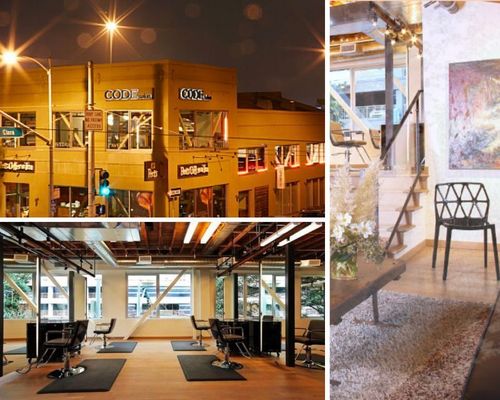 Description
They are steadfast in their love for all people at the Asian hair salon CODE. It's how they embrace human variation and imperfection and give one another the power to be carriers of their visitors' inner beauty. Describe CODE. Code is fundamentally about love. And it appears to spread easily.
Location
370 4th St Second Floor San Francisco, CA 94107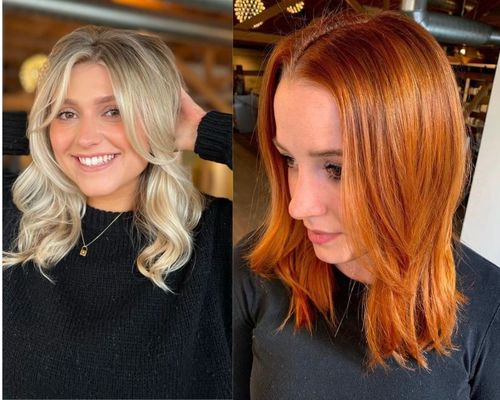 Best About CODE Salon 
The goal of CODE, an Asian hair salon, is to provide a welcoming, inspiring environment where people may feel safe and at home.
Check a few reviews below from the users:-
"I've had two balayages done by Zoe now, and I absolutely love my hair. She does such an amazing job and spends the time to make sure it's perfect. I will continue to see Zoe for all my hair color needs," says Lauren.
"They are amazing humans, and their cuts are art," says Omar.
3. Archer Salon, San Francisco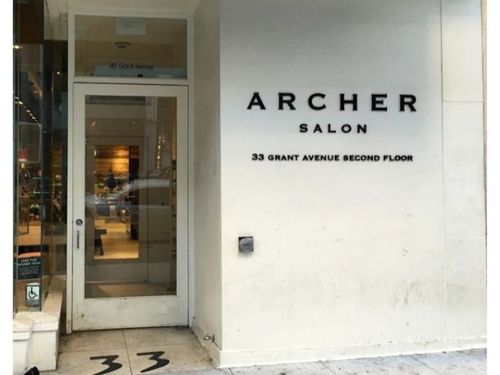 Description
In San Francisco, California, the Archer Salon is a beauty salon that also offers hair and nail services. Its professional staff includes senior colorists, stylists, make-up artists, and nail technicians. They provide a wide range of services, such as Balayage, Highlights, Blonde Hair, Men's Hair Color, nails, makeup, and more.
Location
33 Grant Ave, San Francisco, CA 94108, United States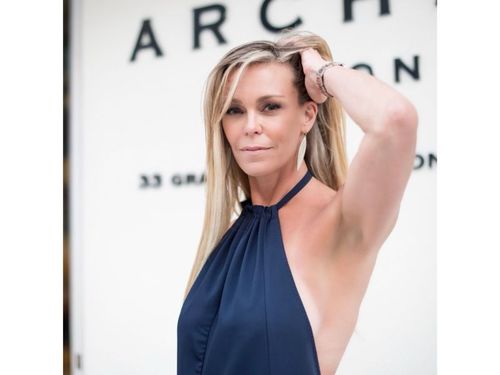 Best About Archer Hair Salon
Archer salon is known for balayage, highlights, haircuts along with its customer service.
Check a few reviews below from the users:-
"Gari and the team are the absolute best and deliver the 'works' every time" ,"Gari's balayage is magical, and his skills plus creativity bring the spice that this town needs," says Maria.
Kristina, another regular at Archer Salon, says, "Archer is the only place I trust my hair with now. I wish I could visit more often! Thanks for all your help and the delightful conversations."
4. Oro Duboce, San Francisco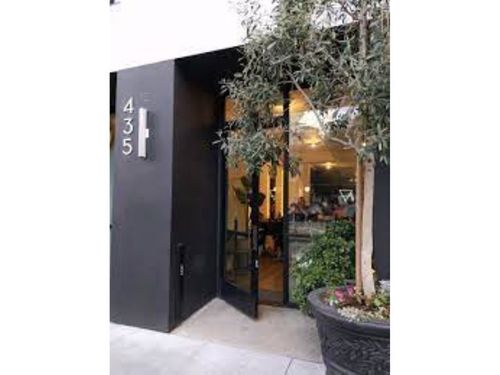 Description
All people ought to feel and look their best, according to Oro Duboce. The talented stylists on their staff are committed to staying updated on business trends and practices in order to give customers the best possible service. Their skilled stylists are available to realize any vision, whether it be a precisely cut hairstyle or a striking color change!
Location
435 Duboce Ave Ste A San Francisco, CA 9411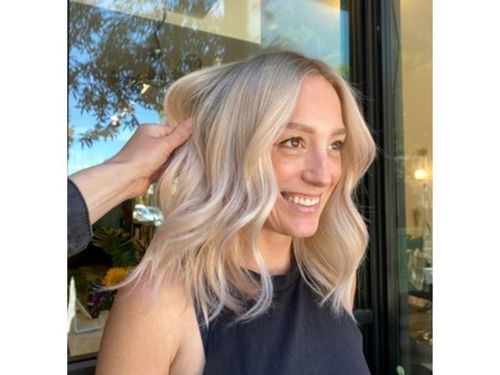 Best About Oro Duboce
Oro Duboce is known for providing stunning haircuts, new haircolors, highlights along with balayage.
Check a few reviews below from the users:-
"I strongly recommend Aubrey for balayage. She does an amazing job of creating a subtle and blended look that looks as natural as can be. I've been going to her for about 5 years," says Katie. 
"I've been looking for a place to get a regular cut and color and finally found it at Oro Duboce! I go to Taylor, and she is great," says Amber.  
5. ML Hair Studio, Best Affordable Hair Salon, San Francisco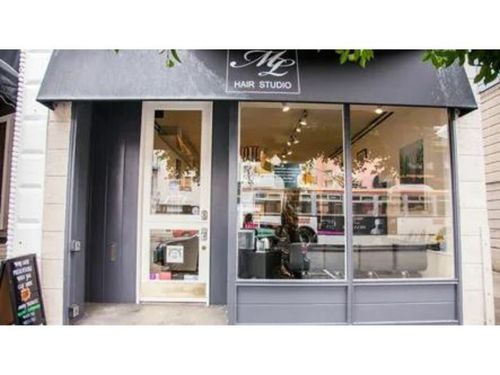 Description
People may locate the top hairdressers in the Bay Area at their stylish salon. Their team has years of experience, and the entire city knows them for their exceptional coloring and cutting. They offer a wide range of procedures, from minor touch-ups to full balayages with base color.
Location
1771 Union St San Francisco, CA 94123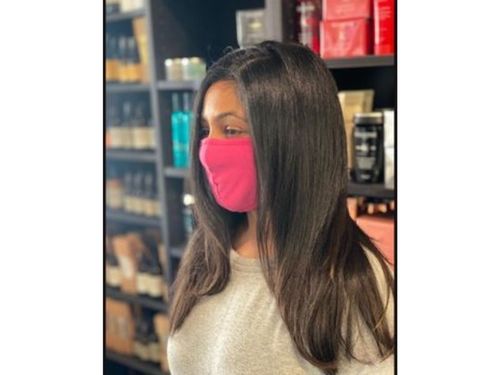 Best About ML Hair Studio
Women's haircuts are $100 and up, and men's haircuts are $80 and up. ML Hair Studio is affordable and amazing!
Check a few reviews below from the users:-
"Rebecca is an incredible hairstylist! I'm so thankful to have found her. She's honest, thorough, knows how to ask the right questions, and is really the best hairstylist I've ever had in SF," says Day. 
"Wendy did such a great job on my hair. I just showed her some photos, and she gave me exactly what I wanted!" says Audrey.
6. Blake Charles Salon, San Francisco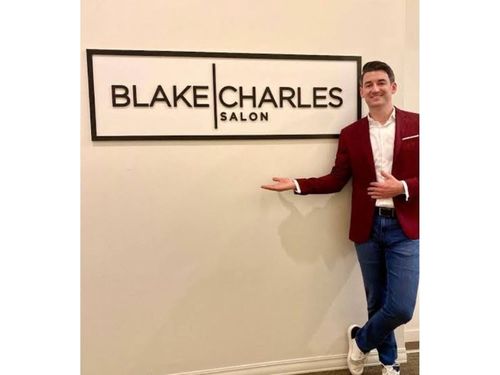 Description
Top hairdressers and beauty therapists may be found at the exclusive San Francisco Blake Charles Salon to help you create your look and enhance your style. Charles Salon, one of the greatest salons in the nation, is a full-service hair salon that provides the best in hair extensions, Brazilian straightening, Keratin treatments, haircuts, and coloring. Nikki says," Ricky blended the color to perfection. Three days later, and I've already had a ton of compliments! I can't wait to come back."
Location
77 Maiden Ln Fl 2 San Francisco, CA 94108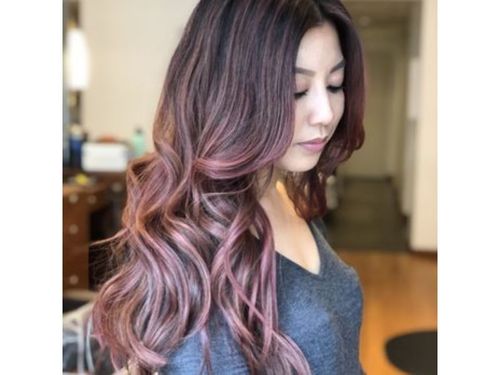 Best About Blake Charles Salon
This best-known hair salon in San Francisco is renowned for its blondes and other colors. 
Check a few reviews below from the users:-
"Stevie for color! She can do anything and everything! I have been seeing Stevie for my highlights for over 13 years," says Michele.
"Salon and Staff: Overall excellent, and I have no issues with appointments or scheduling delays. I feel very relaxed as soon as I enter, and I love the coffee and tea service in the plush lounge area," says Rima.
7. Salon Baobao, San Francisco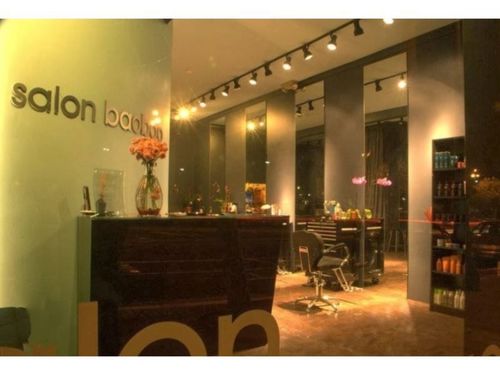 Description
They specialize in cutting, coloring, innovative hair styles, Keratin Complex hair relaxing, perms, and other services. They make use of Kevin Murphy and Kérastase-style products. Additionally, they provide Olaplex and Keratin Complex straightening treatments. They use Goldwell, Wella, and Inoa hair colors for their coloring services.
Location
2041 Market St San Francisco, CA 94114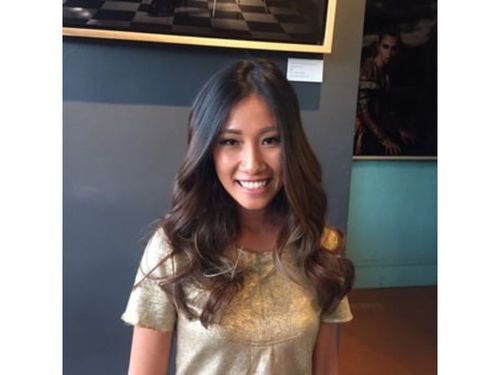 Best About Salon Baobao
People remark that their haircuts and other services have met all of their expectations. We can get our haircuts done even with 50 dollars at such an affordable hair salon in San Francisco.
Check a few reviews below from the users:-
"I'm just glad I found this Salon near my area. Thank you for your excellent service," says Rachelle. 
Teal says, "He took his time, and we chatted and had such a lovely time! My hair looks incredible, and I'm so happy. Thanks Luciano! I love my hair!"
8. Arthur Sebastian Hair Salon, San Francisco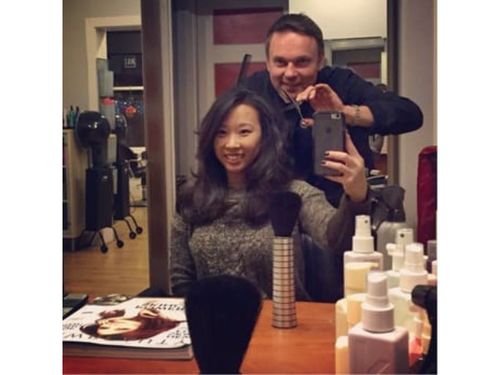 Description
Since 2000, the best hair salon in San Francisco has been a part of the amazing world of hair. Blow drying, hair styling (curling, flat ironing), hair cutting, hair coloring (high lighting), razor texturizing, and Brazilian blowout hair straightening are all part of their skill set.
Location
2285 Union St San Francisco, CA 94123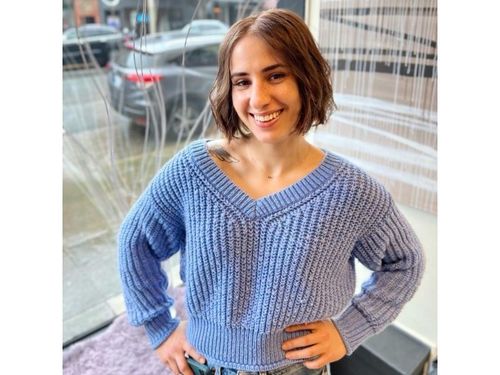 Best About Arthur Sebastian Hair Salon
They place a high value on designing complementary hairstyles that match a person's facial features, lifestyle, and personal preferences at affordable prices. Such an affordable hair salon in San Francisco!
Check a few reviews below from the users:-
"Don't go anywhere else for your Brazilian blowouts; you will end up coming back to Arthur anyway," says Lisa.
"I have been to different salons, even the ones downtown with their coffee machines and separate hair washers and stylists. Arthur's Place, by far, has given me the highest quality service for the price. All in all, I recommend it 100%. The wine was enough to make me stay, and everything else was icing on the cake," says Justine. 
9. Cowboys And Angels, San Francisco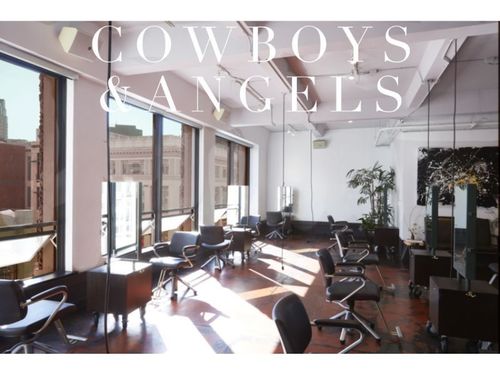 Description
One of San Francisco's best hair salons, Cowboys & Angels, has established an exceptional reputation since 1994. Cowboys is a fusion of casual professionalism, effortless style, and cutting-edge technique that was inspired by London tradition and infused with San Francisco style. Some of the top stylists and colorists in San Francisco, who practice with a focus on the needs of their clients, may be found at their light-filled loft facility.
Location
520 Montgomery St Ste 205 San Francisco, CA 94111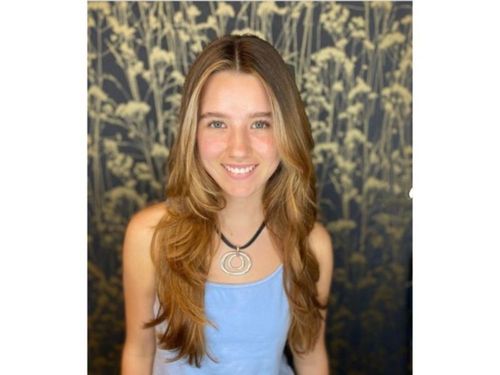 Best About Cowboys And Angels
Whatever you need, from a blowdry to a cut to a full color to their new Brazilian Straightening service, their team of experts will have you looking fantastic when you leave. Expect individualized attention; the stylists and colorists here start by considering each client's face shape, features, and personal style.
Check a few reviews below from the users:-
Tvat says," The transformation from forever straightening my hair to curly was all thanks to trusting David to bring out the best potential of my natural hair."
"David is truly the BEST! He just knows what to do with the insane amount of hair I have, and I trust him to do whatever he is vibing on," says Donna.
10. Salon 1500, San Francisco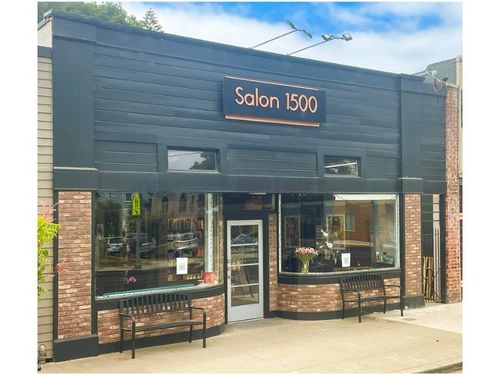 Description
Alameda's Salon 1500 is a luxurious salon that provides top-notch hair services. In addition to using Redken and Scruples professional products to maintain the health of your hair, they also provide ammonia-free coloring services. Their team includes cutting and color experts, and they can offer specialized services like Keratin and Brazilian blowouts.
Location
1500 Encinal Ave Alameda, CA 94501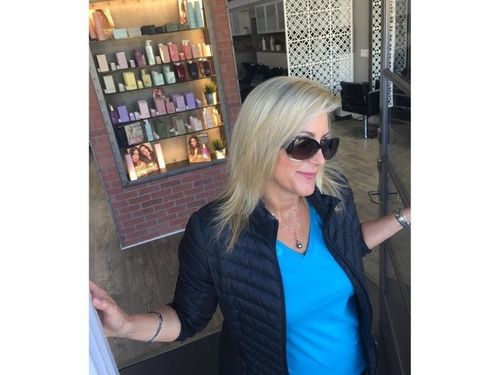 Best About Salon 1500
They have committed to giving the Alameda region the highest standard of hair, nail, and skin services accessible. Their staff will make every effort to ensure that you depart feeling satisfied with your visit and confident in your new appearance. They additionally offer free consultations.
Check a few reviews below from the users:-
"I have really thin hair and have a lot of post-partum hair loss, so I always feel so insecure about getting my hair done. I found Cindy, and I have not gone to anyone else since! She is not only an amazing stylist but also a great person," says Dianah.
"I had the most surprising but best experience trying out a new salon and taking a risk on Justin. From the moment I walked in, he made me feel welcomed and excited about my appointment. Justin was a 10/10. He was hilarious, kind, and professional," says Ivette.
11. Edo Salon, San Francisco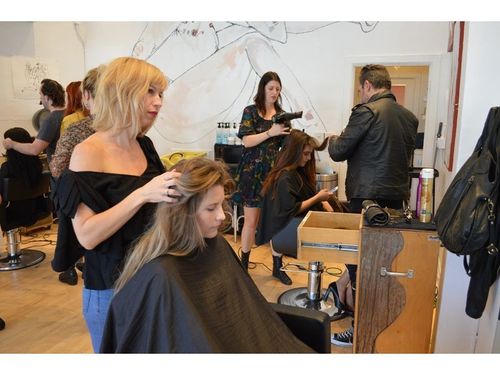 Description
Easy haircutting and organic color services are the focus of EDO Salon, a green and fresh-air establishment. On either side of the bay, they have two huge salons that are light and airy. They provide completely eco-friendly hair care since they really care about how we affect the environment. They support organic, environmentally sensitive items.
Location
601 Haight St San Francisco, CA 94117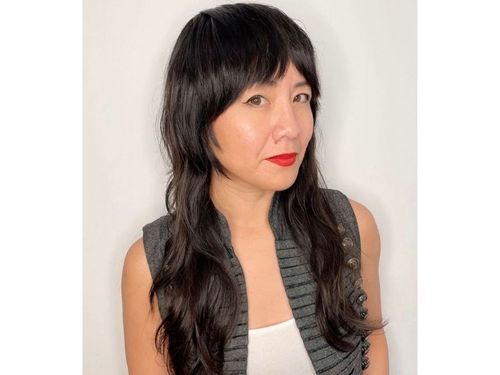 Best About EDO Salon
Clients of all ages, genders, ethnicities, and backgrounds who are neurodiverse and non-binary are celebrated. Everyone is welcome here. They specialize in razor-cutting shag haircuts, mullets, curtain bangs, French bobs, and other styles on curly, highly textured hair.
Check a few reviews below from the users:-
"Friendly staff and great quality cuts and color work," says Emilly Wright.
"I absolutely love coming to Edo Salon. I've been getting my hair cut (and covertly dyed) by Jayne for years. I always feel so welcome and listened to, and I always leave with my hair looking better than my highest expectations!" says Meghan.
12. Arty Hair Salon, San Francisco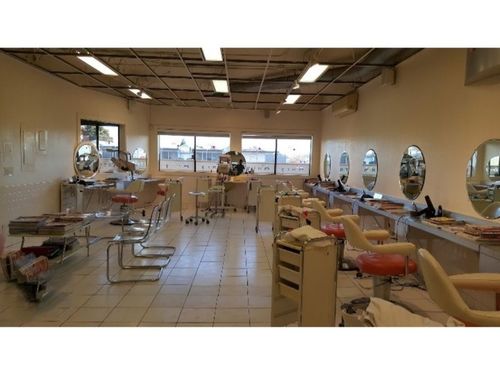 Description
Balayage, Ombré, high-lights, low-lights, single-process tints, natural gray blending on men and women, and other advanced color techniques are among them. They are professionals at matching your cut and color to your own style while taking into account your head shape, hair growth patterns, and texture.
Location
1680 Post St Ste G San Francisco, CA 94115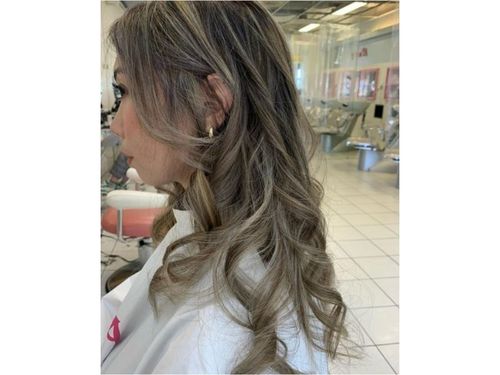 Best About Arty Hair Salon 
Throughout the session, the staff provided drinks, free wifi, and phone charging. They were very friendly and accommodating. The prices are also quite fair, considering the results and service. Most excellent Asian hair salon! 
Check a few reviews below from the users:-
"Kyoko is great! I booked an appointment for digital perm right before my trip to Europe, and she didn't disappoint me," says Angie. 
"She is very professional, helpful, and caring. A haircut comes with a shampoo. When you get your hair washed, they put a paper towel over your eyes so you don't get shampoo in your eyes. They also provide guests with a complimentary, gentle shoulder massage," says James.
13. Steel+Lacquer Salon, San Francisco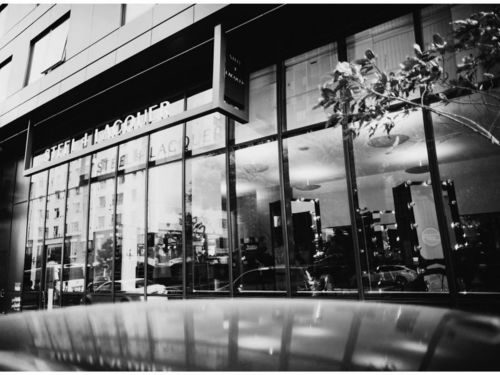 Description
The salon experience in San Francisco is being redefined by Steel + Lacquer. You can easily book an appointment online and then walk out of the salon feeling comfortable, gorgeous, and well-cared-for. They've created a retreat for you in a contemporary, appealing, and user-friendly environment. They are a vibrant salon with a group of exceptionally skilled and highly qualified service professionals.
Location
14 10th St San Francisco, CA 94103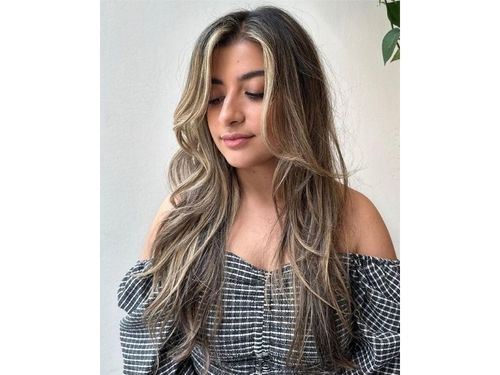 Best About Steel+Lacquer Salon
They are here to unleash your inner creative force and give you the power of decision. As a team, they are committed to upholding the standard that they have created for their secure and compassionate salon business.
Check a few reviews below from the users:-
 "I love the vibe; it's warm and friendly. Chloe gave me an amazing haircut; I would definitely come back again," says David.
"The stylists are friendly, talented, and professional. I'll definitely be going back, and I'd recommend Brenna and the salon to anyone," says Hannah.
14. Patrick Evan Hair Salon, San Francisco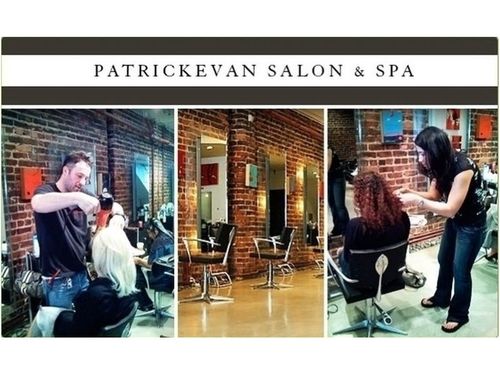 Description
They have 14 experts in both the highly desired Balayage highlighting process and Ombre color. This San Francisco hair salon's accolades have appeared in publications like Allure, Self, Zink, Woman's Day, The Examiner, and 7x7. With a five-star overall rating, this hair salon is regarded as one of the best.
Location
55 Grant Ave Fl 4 San Francisco, CA 94108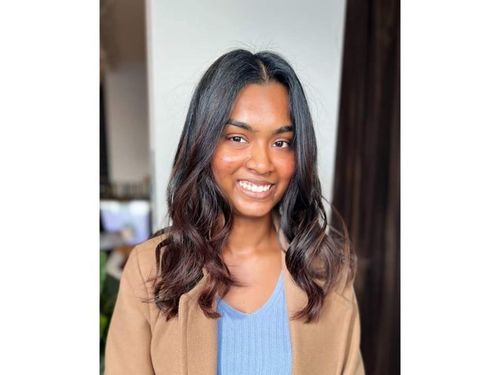 Best About Patrick Evan Hair Salon
The best hair salon in San Francisco specializes in precision cuts, color, Balayage highlights, ombre hair color, keratin treatments, hair extensions, Japanese hair straightening, updos, and formal hairstyling (including weddings), in addition to nails. 
Check a few reviews below from the users:-
  
"If you're in San Francisco, Patrick Evan Salon is a great place to get your hair done," says Serena.
Karis says, "This hair salon is top-notch! I started going here for haircuts and have morphed into a full-blown beauty salon client! I have sent so many people to Patrick Evan Salon and will continue to! Client for life!"
15. Studio 142, San Francisco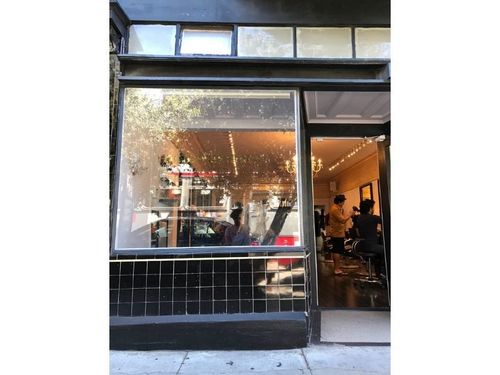 Description
The best hair salon in San Francisco offers both men and women traditional, custom, and contemporary haircuts and colors. Their stylists specialize in blondes, balayage, color corrections, creative colors, updos, and special event style, as well as Olaplex and deep conditioning hair treatments, and they work with every hair texture, including curly hair.
Location
142 Fillmore St San Francisco, CA 94117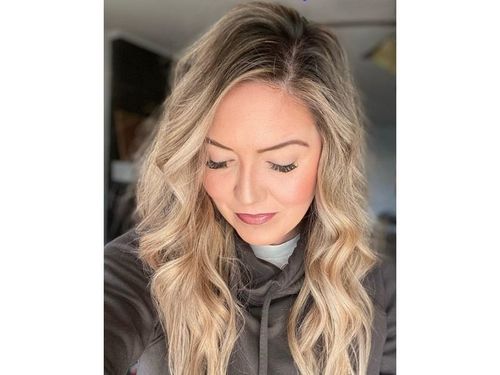 Best About Studio 142
Both the Oribe and Signature Hector Estrada hair care product lines are proudly used and sold by them. Based on each client's distinctive style, they like to develop ties with them. To make sure you leave both stunning and content, they pay close attention to your goals and effectively convey their recommendations. 
Check a few reviews below from the users:-
"Stephanie did an awesome job with my Highlights! I love my hair now!" says Cindy.
"Hector gave me the most stunning balayage you can imagine. We went from my natural dark brown or black to a luscious brown with honey. Hector was very precise with every detail, and the outcome is so soft and natural with the most perfect blending," says Natalie.