3 Best Hair Treatments For Damaged Hair And Hair Fall
Shailee Basu
Updated At 14 Dec 22
The abject condition of today's climate coupled with stress and a hectic lifestyle strips our hair off its natural shine and volume and it becomes extremely difficult to maintain our hair. Your hair loses its vibrancy and becomes dull and damaged and sometimes it can also lead to hair fall. Read on to know about the best hair treatment for strong and shiny hair and the best hair growth treatments for hair fall.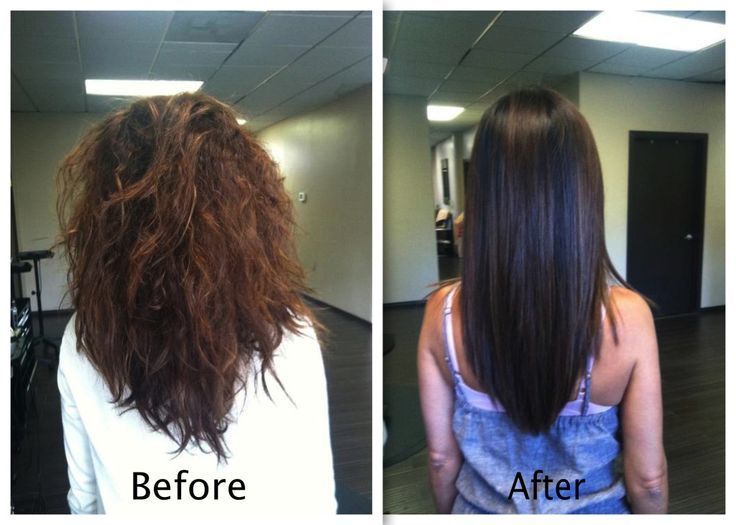 1. Cysteine Hair Treatment
Overtime, due to styling abuse, coloring, blow-drying and applying a myriad of products to your hair coupled with harsh climatic conditions can take a toll on your hair and the result is dry, damaged, frizzy and unmanageable hair.
There are multifarious treatments in the market that promises smooth, shiny and strong hair but many come with side effects.
Cysteine hair treatment is a formaldehyde free treatment that is by far the safest hair treatment that also gives you excellent results. It is also known as Cysteine Complex and Cysteine Hair Smoothing System.
Cysteine treatment is one of the best hair treatments to get comparatively straighter hair that is also smooth, voluminous and shiny. It is believed that it is better and safer than Keratin hair treatment.
How It Works?
Cysteine, is essentially an amino acid, that is used in this treatment to strengthen your hair and make them manageable and smooth. It will last for about 3-4 months and will shield your hair from unwarranted frizziness and dryness.
Who Should Opt For Cysteine Hair Treatment?
Those with unmanageable and damaged hair with frizziness, dryness, split ends, etc. should opt for this as it is the best hair strengthening treatment for unruly hair. One can also opt for this treatment if they want straight hair as this also softens curls.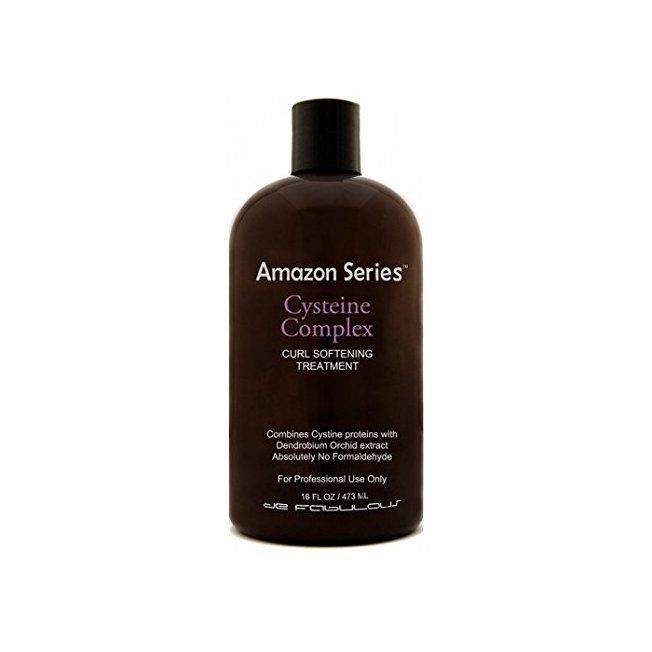 What Is The Procedure?
There are various steps involved in this treatment.
1. Hair is thoroughly washed to get rid of any excess oil, dirt and buildup. Hair is then blow dried and allowed to rest for about 20 minutes.
2. Cysteine complex smoothening cream is applied by the hair stylist section wise avoiding the last inch of hair from the roots as it can lead to hair fall. Hair is wrapped with a plastic film and allowed to rest for half an hour.
3. Semi-wet hair is dried using a hair straightener and then washed and conditioned.
Precautions to be taken after getting cysteine hair treatment-
Do not shampoo your hair for the next 2-3 days.
Do not go for a swim for about a week after the treatment.
Wash your hair only 2-3 times a week.
The effects of the treatment will wane if you oil your hair daily or too often.
You may need to follow a hair care regimen for a few weeks. Use a sulfate free shampoo only.
Pros-
Does not use formaldehyde.
Considered to be safer than keratin and other hair treatment.
Pregnant women can also go for this treatment.
Cons-
More expensive than other hair treatments.
Effects lasts for upto 4 months.
You'll be required to spend on special serum, shampoo and conditioner.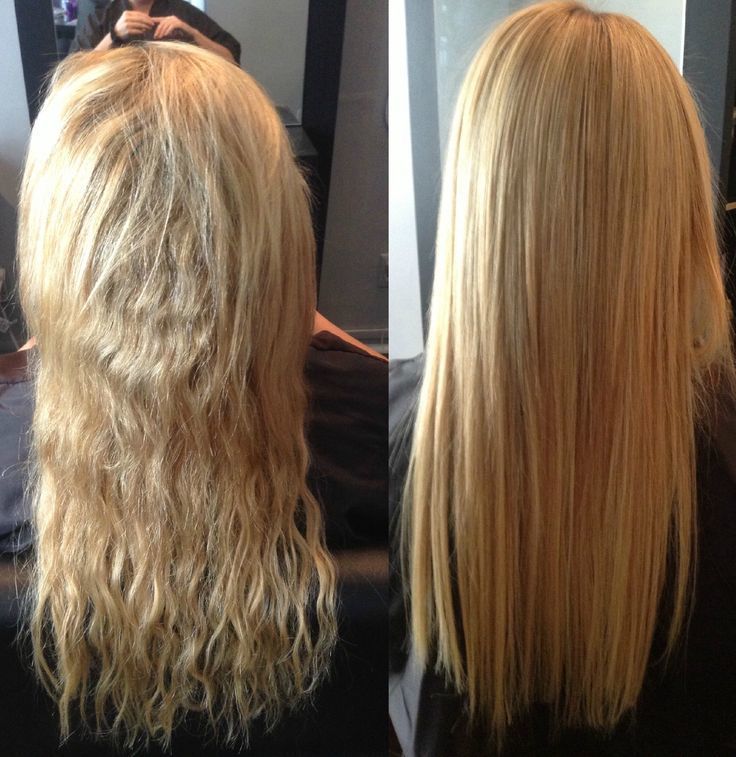 2. Keratin Hair Treatment
What Is Keratin?
It's basically what your hair is made of.
All keratin hair treatment does is reinstate the natural, intrinsic keratin protein (which has been lost over time) in your hair which gives it lustre and silkiness. However, according to hair experts, keratin hair treatment is not suitable for every kind of hair.
Who Should Go For Keratin Hair Treatment?
People with naturally straight and fine hair must not opt for this treatment. If you have curly and/or frizzy hair, keratin hair treatment will give you the perfect styling experience you want.
The science behind it is pretty simple.
Keratin hair treatment fills the pores which make your hair frizzy and brittle in the first place, thereby giving you lustrous and smoother tresses.
What Is The Procedure?
There are various steps involved in this treatment.
1. Before you decide to proceed with this treatment, it would be wise for you to consult a stylist in order to determine the most appropriate keratin formula for your curls. For blondes, lighter colour keratin treatments would be ideal. At home services would not yield results as good as professional treatments which are specifically tailored for your hair type.
2. Now, to begin, wash your hair with a clarifying shampoo.
3. Next, dry it completely and then comb and unentangle your locks.
4. Apply the keratin treatment formula thoroughly to every section of your hair.
5. For the next half an hour or so leave your hair absolutely idle.
6. With the blow dryer set to medium heat, dry every section of your hair completely and then use a flat iron to straighten your hair. Read the product manual to know the ideal temperature for the straightening procedure. Bear in mind that using high temperatures weaken your hair and make it more susceptible to breakage.
Precautions to maintain the longevity of the treatment?
The bare minimum number of days you need to wait before wetting or washing your hair is 3. However, in case you feel the need to wash your hair, use dry shampoo.
Avoid heat to sustain the life of the keratin treatment. Even frequent styling will shorten the life of the treatment.
Be sure to use sulphate free shampoos while washing your hair.
Avoid hair clips, hair ties or anything that gives rise to creases in your hair.
Keratin treatment pros and cons are important to be aware before you finalize the treatment.
Pros-
Completely safe with no observed side effects.
Makes hair soft, lustrous and smooth
Suitable for both the sexes
Cons-
Usually expensive
For sustainable results the treatment needs to be performed by a professional
Not suitable for pregnant women
To maintain the longevity of the treatment, its imperative to use sulphate free shampoos and conditioners.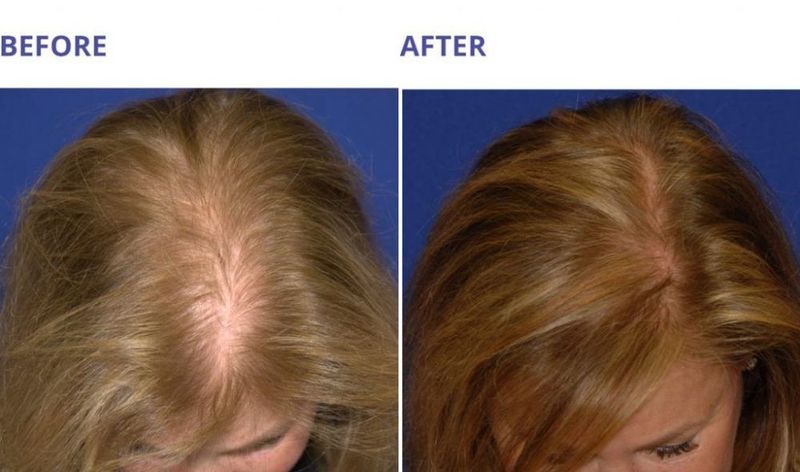 3. Platelet Rich Plasma Hair Therapy
Gone are the days where man needs to accept a balding head or thinning hair. Here's your best hair fall solution.
With Platelet Rich Plasma Treatment, which is essentially used to stimulate the natural growth factor in your blood cells, you can now regrow a head full of hair by undergoing an entirely non surgical procedure with safe, reliable and natural looking results. This is often considered as one of the best hair fall treatments.
Who Should Go For Platelet Rich Plasma Treatment?
Anyone with low hair density wishing to have thicker hair can opt for this treatment. It would of course, be prudent to consult a professional hair expert or a stylist before going for PRP hair treatment. Research so far has shown that the best results have been shown by patients in the early stages of hair loss.
What Is The Procedure?
What's done here is that platelet rich plasma is derived from your blood and then injected into your scalp in order to stimulate the blood cells' natural growth factor. Once your blood cells start working efficaciously, hair growth is promoted.
Steps involved in the procedure are the following. All of these steps are performed by professional surgeons and are not advisable to be tried at home.
1. At first, blood is extracted from the patient and put into a centrifuge to separate the plasma for the red blood cells.
2. The plasma concentrate so obtained is injected into the scalp at follicle levels.
3. The objective is to inject the hair regeneration PRP throughout the balding area over half inch intervals.
Pros-
Can be adopted by anyone with a hair loss problem
Quick and non surgery procedure
Reliable and lasting results
Cons-
The treatment is expensive.
After the surgery there is often pain and bruising on the scalp.
Touch up treatments need to be performed every three months.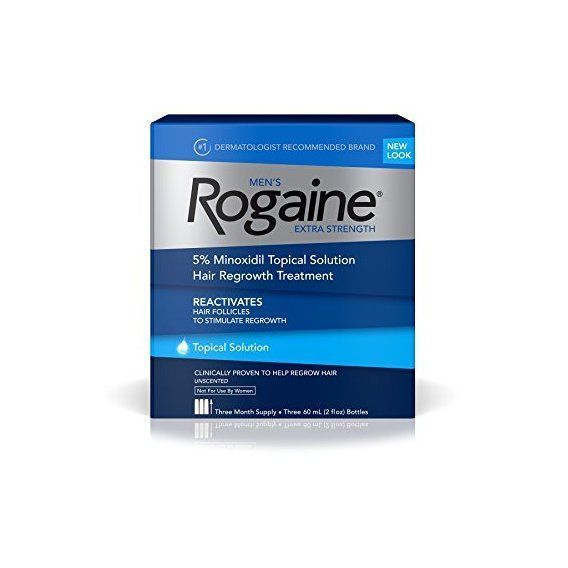 4. Minoxidil Treatment For Hair Loss
You've been scouring for how to control hair fall and here's your hair fall solution- Minoxidil for hair loss.
Minoxidil is an antihypertensive vasodilator medicine which is effective in treating androgenic alopecia. It is considered as an effective hair fall treatment.
Minoxidil galvanizes hair growth by hyperpolarization of cell membranes that essentially widens the blood vessels and opens up the potassium channels giving more way for oxygen, blood and nutrients to reach the hair follicles.
Minoxidil provides the necessary hair growth supplements and boosts hair growth.
Who should go for it?
Those who have been experiencing acute central or vertex hair loss can consult a doctor and start using minoxidil solution and shampoos and oils that have minoxidil as an active ingredient.
How to use?
You can use minoxidil on your scalp twice in a day or even more as prescribed by your doctor. You may also use this as a hair growth supplement after a hair transplant.
Wash your scalp thoroughly with a mild shampoo and let your hair dry before using the minoxidil solution,
Next, apply the minoxidil solution and allow it to linger on your scalp for at least 4 hours and then wash your hair.
Discuss with your physician before using this solution especially if you have any underlying medical condition or are taking any medicines. Keep it away from your nose, eyes and mouth.
Pros-
It is easily available over the counter
It is easy to use
Cons-
The results are not instantaneous, it will take time.
It is not very effective for too much hair loss.
It comes with side effects such as dizziness.
FAQs On Treatments For Damaged Hair
Q- Can i use minoxidil on keratin treated hair?
Ideally if you have keratin treated hair, you should avoid all the chemicals. It is advised not to use any chemicals 1-2 days before and after getting the hair treatment however, even to prolong the effect of keratin hair treatment, it is advised to stay away from chemicals. Even the shampoos and hair products to be used need to have no or minimal chemicals.
Q- What options do i have to treat damaged hair?
You can opt for one of the following depending upon your hair condition:-
Cysteine Hair Treatment
Keratin Hair Treatment
Platelet Rich Plasma Hair Therapy
Minoxidil Treatment
Q- What are the disadvantages of Minoxidil treatment?
Though minoxidil treatment is easy to use, the results are not instantaneous and take time. Also, if you have too much hair loss then it is not very effective. One might also experience dizziness in specific cases.