25 Best Haircuts For Older Women With Thin Hair - 2023
Olivia
Updated At 13 Apr 23
Many different hairstyles are suitable for older women with thin hair. We offer you a variety of alternatives to choose from for your thin hair, which will look fantastic whether it is short or long, curly or straight. These haircuts are designed so that the hair seems to have more texture and volume.
25 Best Haircuts For Older Women With Thin Hair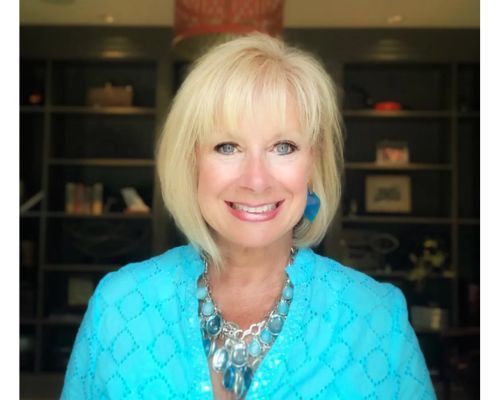 1. Classic Bob Cut
With this texturized haircut that covers the chin with its end hair and slips in fringe that makes the face look younger and brighter, a short or medium-length classic bob haircut can assist in solving the thin hair demand and offer the appearance of thicker hair. The cut adds volume and is highly favoured by older women with thin hair. If you are looking for bob haircut for older women, then classic bob is an evergreen option.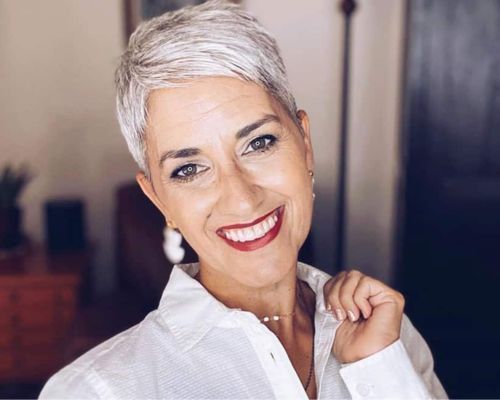 2. Pixie Cut
Another fantastic choice for older women with thin hair is a pixie cut. Your hair may appear bigger and thicker due to its reduced length. It's a simple-to-maintain style that adds hair density and gives the entire haircut a distinctive appearance. If desired, this haircut can also be paired with fantastic hair colour.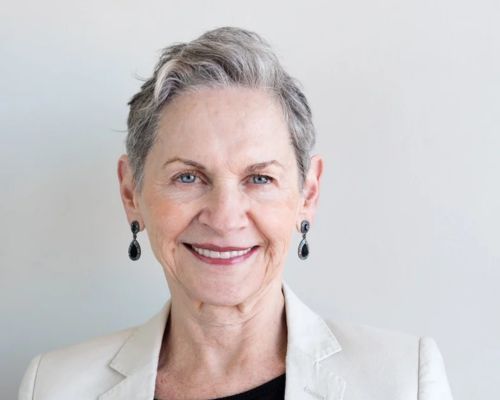 3. Side Swept Pixie With A Twist
This Side Swept Pixie is a stylish modern interpretation of the traditional pixie cut, beautifully styled with this above-side swept styling. The top of the hair is left longer and the sides and back are buzzed short. The lengthier top hair is swept to one side, giving older women with thin hair a strikingly asymmetrical look. This is the distinguishing aspect of the Side Swept Pixie.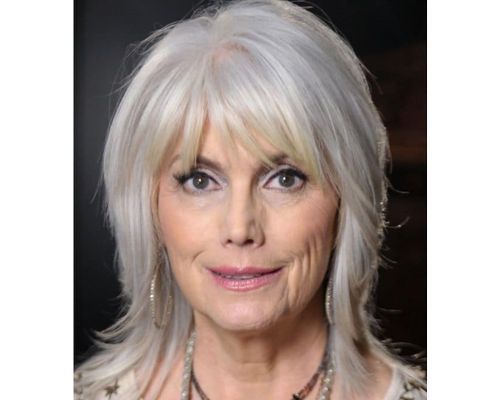 4. Layered Haircut
For older women with thin hair, this sleek layered haircut is fantastic because it can give the hair excellent volume, texture, and movement. By cutting the hair at various lengths, the layering technique creates layers that appear to have thicker hair. The layered fringe that covers the forehead gives this fantastic hairstyle a modern edge.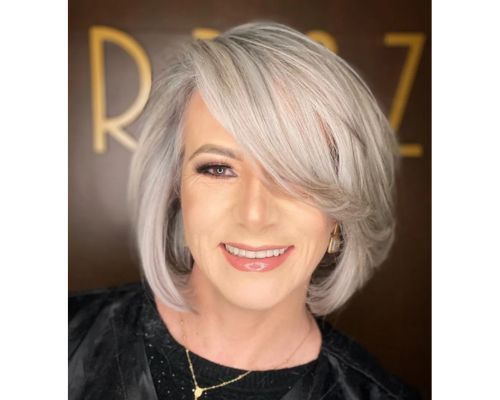 5. Side-Swept Bangs
Women with thin hair enjoy and favour side-swept fringe because they give their fine hair an astonishing amount of volume. They give the appearance of fullness and deflect attention from the hairline. The faultless inward hairdo, which extends to the chin, and the lovely fringe work like magic.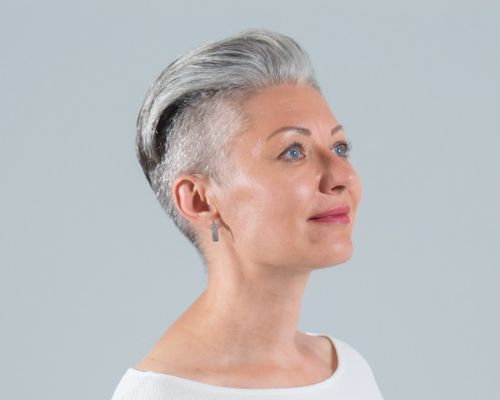 6. Pompadour Pixie For Thin Hair
A conventional pompadour and short pixie cut are combined in this kind of haircut. The pixie cut is a short, cropped haircut worn very close to the scalp, while the pompadour involves generating a huge, voluminous pile of hair on top of the head. Choppy hair on both sides complements the look wonderfully, emphasising the pompadour. This hairstyle can be made using styling tools and is suitable for older women with thin hair. One of the best short hairstyles for women over 70, pompadour works really well to transform your look.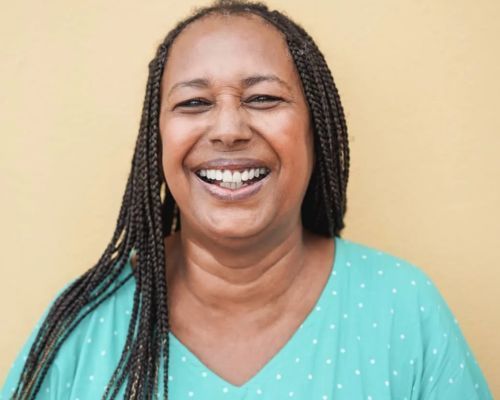 7. Braids For Thin Hair
Braids are a fantastic method to give thin hair texture and volume. These lengthy box braids are gorgeous and fashionable as well. This haircut will make older women with thin hair look younger and more invigorated, thus older women with thin hair should try it.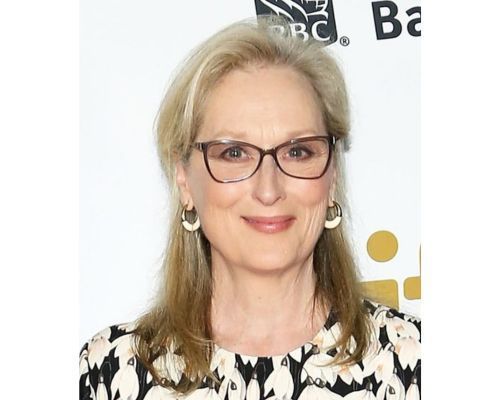 8. Half-Up Half-Down
The appearance of thicker hair can also be achieved with this half-up, half-down hairstyle. Tease the top of your hair to add volume, then clip or elastic the top portion to keep it in place. The front of your hair can also be made to look more attractive by adding accessories and creating a voluminous, layered style.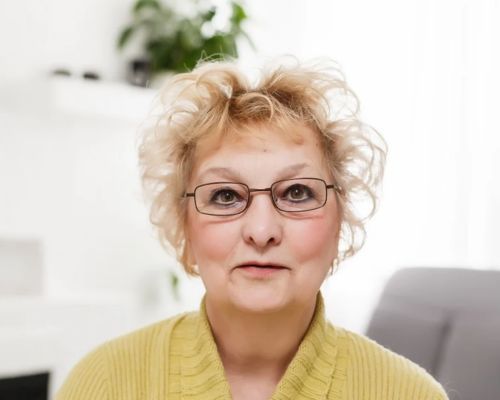 9. Wispy Short Hair
For older women with thin hair, a wispy short haircut with natural short curls is one of the low-maintenance and fashionable hairstyles. Short, choppy, and texturized at the ends describe this haircut. The curly ends are adding up volume to the fine hair. The short layers are textured and thinned out with shears. One of the top hairstyles for women over 60 with glasses, wispy short haircut looks amazing!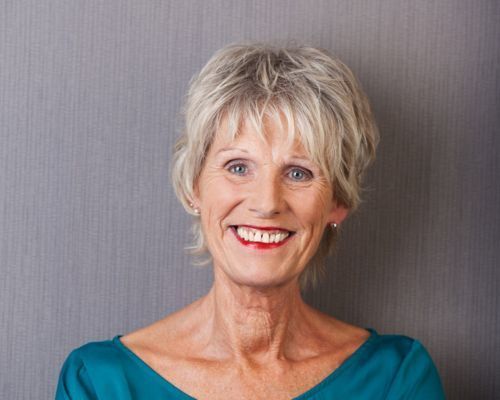 10. Feathered Pixie Haircut
For older women with thin hair, this stunning feathered pixie is a short haircut that features layers of hair that are made to look feathered. With longer hair around the crown and side-swept fringe, the overall style is often short and layered. This look can be done in a multitude of ways and display a playful appearance. For women who desire a low-maintenance hairstyle that still appears fashionable and feminine, it can be a perfect choice.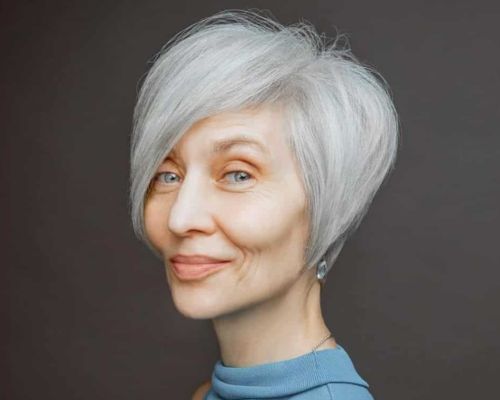 11. Side Swept Haircut
The side-swept style is significantly more popular with older women who have thin and sleek hair. The straight short hair and curving swiping texture look gorgeous together. This haircut has side layers or fringe on one side that can be styled to suit the wearer's preferences. The overall appearance of this haircut and the side swept style's natural parting line make it suitable for many face shapes.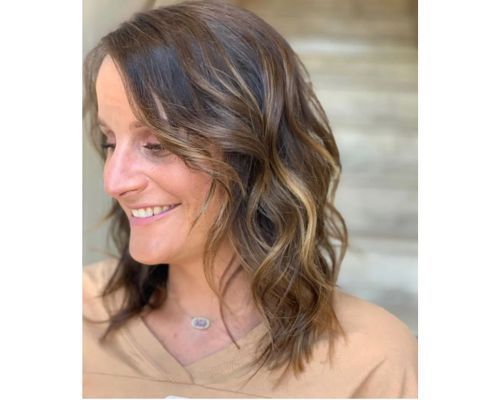 12. Beach Waves
These exquisite beach waves are simply suitable for women with thin hair and medium-length hair. This treatment gives fine hair an excellent texture and gives it extra volume. This looks more gorgeous with different hair colours and styling.
13. Mushroom Haircut
The short layers of the mushroom haircut flip out at the bottom to mimic the cap of a mushroom. It is a classic and stylish hairstyle. It's a versatile cut that complements a variety of hair types, facial shapes, and styling options. This hairstyle is ideal for women with thin hair for all the right reasons.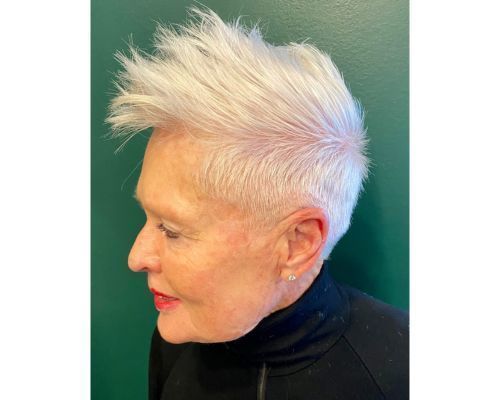 14. Undercut Hairstyle
For older women with thin hair who desire a fashionable, modern look, an undercut is a terrific alternative. The hair on the crown is longer and pinned to the top in this undercut haircut, with a chopped part on one side.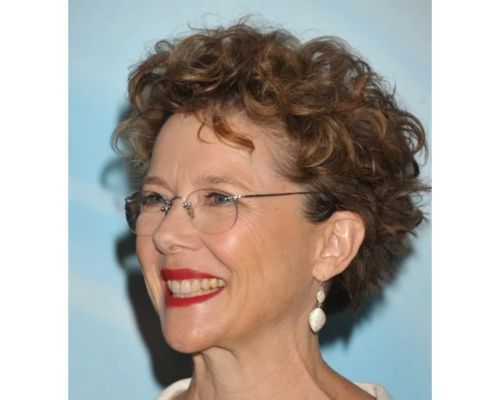 15. Curly Bob
This reasonably priced, low-maintenance bob hairstyle is ideal if you have natural curls. Making curls and setting them up with a decent hair spray are other ways to achieve this look. The curls give the entire ensemble more volume.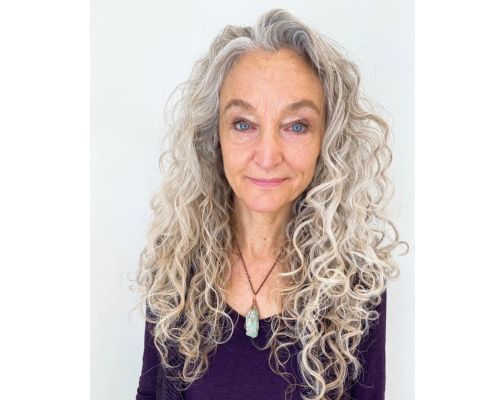 16. Curls With Thin Long Hair
The long natural curls are voluminous and older women with thin hair can try flaunting them open. This hairstyle is low maintenance and can be easily curated. The bouncy look created by the natural curls is amazing.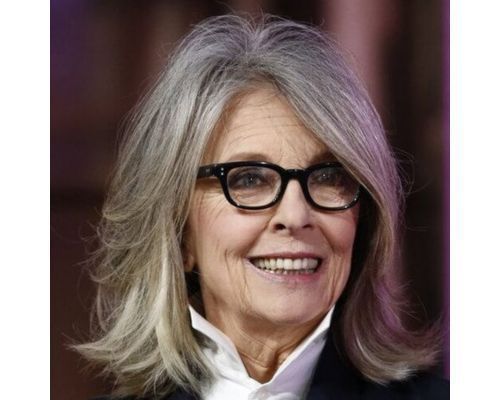 17. Layered Haircut For Medium Lenght Hair
When fine hair is cut with layers, it seems more voluminous, beautiful, and bouncy. This layered haircut, which is bringing fantastic impacts to the complete look, is suitable for older women with thin hair.
18. Pixie Haircut With Bangs
With short fringe and hair trimmed very close to the head on the sides and back, this fashionable pixie haircut is ideal for older women with thin hair. To get these fringe, the front side is left lengthier. This hairstyle can be made magical by using different side parts or different methods to split the fringe.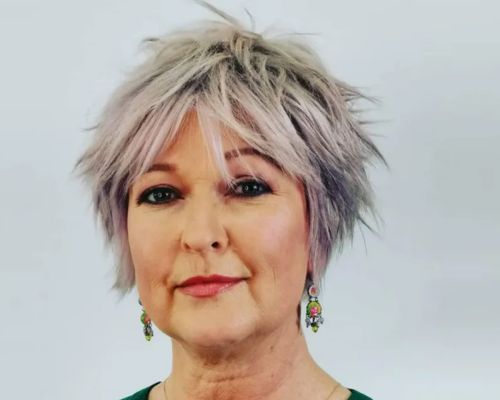 19. Shaggy Hairstyle
This trendy shaggy hairstyle is made up of layers of hair that are cut at various lengths to give it a sloppy, textured appearance. The hair volumizer in this style makes it perfect for older women with thin hair. one of the best hairstyles for women over 60, the shag haircut looks stylish and elegant at the same time.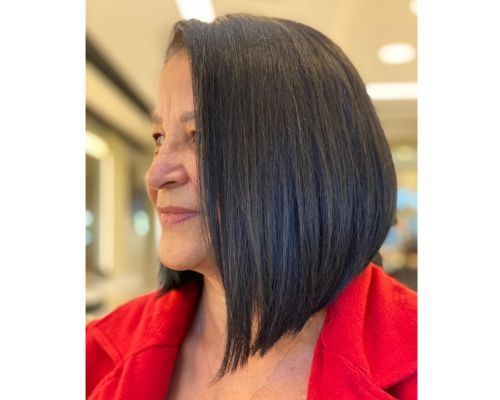 20. A-Line Bob
This stunning haircut can be achieved for older women with thin hair by combining sleekness and medium-length hair. The straight hair can be chopped symmetrically to provide volume on the side and a more vivid appearance.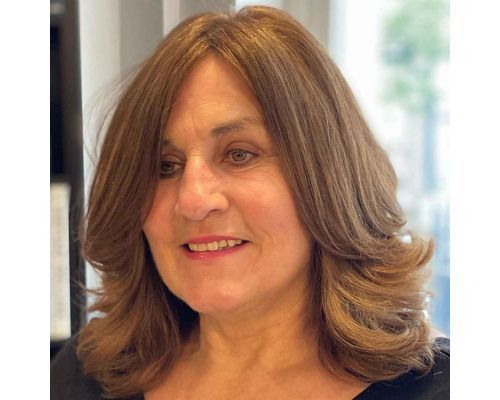 21. Soft Waves
If you would rather maintain your hair at a medium length, think about adding some soft waves to it. This may provide the appearance of fuller, thicker hair. To achieve the waves, you can use a curling iron or hot rollers, or you can just braid your hair the night before and unbraid it the next morning, this trick will work wonderfully.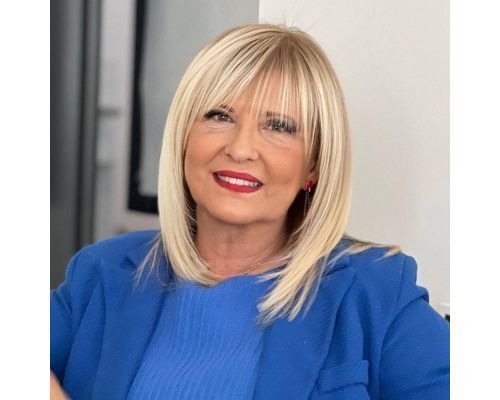 22. Shoulder Lenght Rounded Bob
For older women with thin hair who want to flaunt their hair, a shoulder-length cut with a stylish bob may be a nice choice. While the length can still be aesthetically pleasing and preferred, the fringe and sleek, rounded shape offer volume and flow to the hair.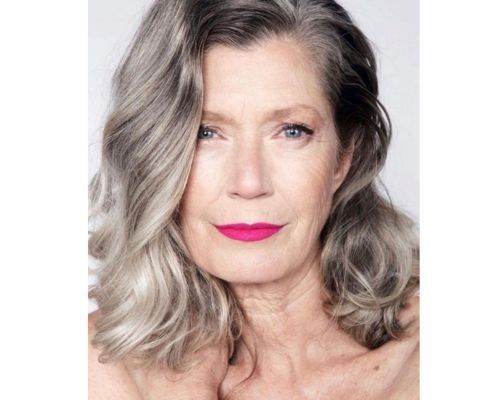 23. Beachy Waves
Beachy waves can add structure and volume to fine hair. Using a curling iron or sea salt spray, older women with thin hair can try this haircut and obtain this gorgeous style. By experimenting with some fantastic hair colour options, this haircut can look more fashionable.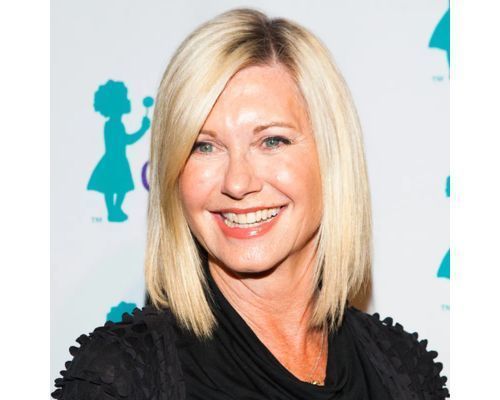 24. Broad Lob
You should consider the timeless and simple-to-maintain Broad Lob style if your hair is thin and shoulder length. This look is simple to produce and works well on older women. This haircut is a longer version of Bob hairstyle.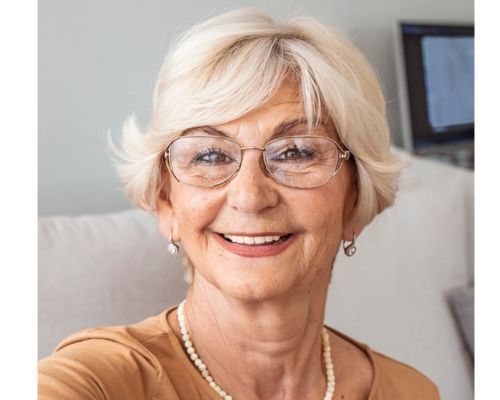 25. Retro Haircut
Women with short and thin hair can experiment with several hairstyles that complement their facial features and hair texture. One of them is this vintage haircut that was popular in the 1970s, featuring lovely shaping and hair that are flipped out at the ends.