25 Best Bob Haircuts For Women Over 70 - 2023
Olivia
Updated At 26 Sep 23
Bob haircuts are fashionable right now. Women who are embracing their short hair or are experimenting with hair colour make the bob haircut wonderful by offering several options. Given that Bob hairstyles are currently fashionable once more, let's have a look at the Bob haircut for women over 70 who want to experiment with their hair and give it a fresh look that they would adore.
25 Stunning Bob Haircuts For Women Over 70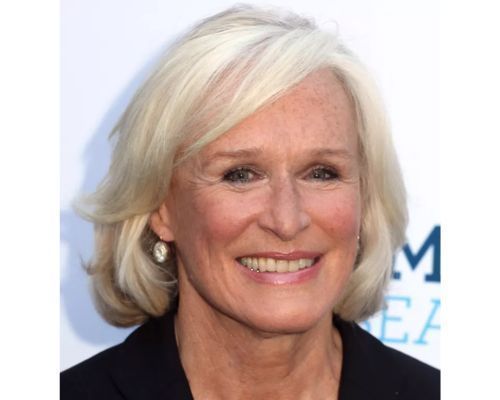 1.  Layered Bob
This trendy spin on the conventional bob, featuring soft waves that are trimmed into layers, is worn by women over 70. The layers give the hair additional texture and movement, making it appear more voluminous and dynamic. This haircut is a favourite among women over 70 who want to appear graceful since it is simple to maintain and can be simply done with styling tools.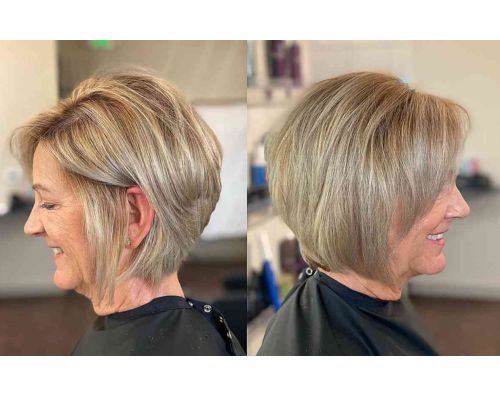 2. Inverted Bob For Older Women
When wearing an inverted bob, the hair is shorter in the back. This style of hair can also be referred to as a graduated bob. This dramatic effect hairdo is perfect for older women who want to update their looks and experiment with their hair. The hair seems volumized when worn in an inverted bob style. One of the top hairstyles for over 70, this one looks stylish and can give you a the required hair makeover.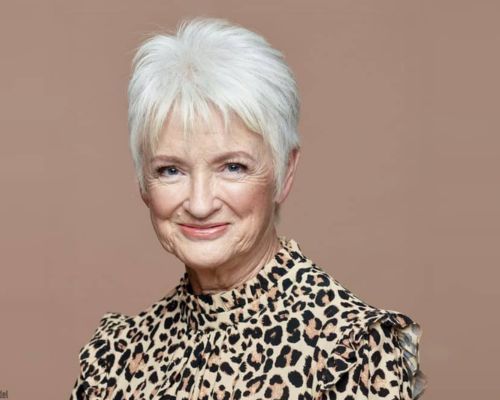 3. Choppy Bob
This hairdo is contemporary and stylish. This hairstyle is a layered bob that features choppy, textured layers. To give the hair an edgy, dishevelled appearance, the ends were left uneven. This chic hairstyle works its magic and makes women over 70 look younger. The hair has sharp edges and layers that give it a fluffier appearance.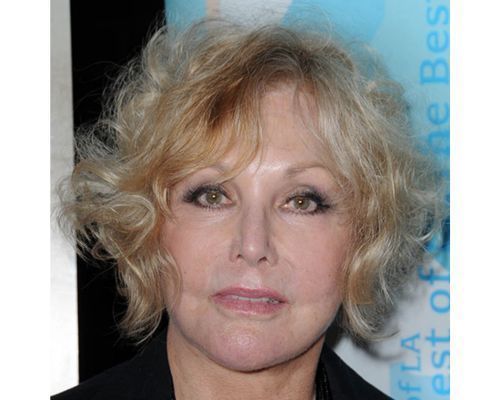 4. Wavy Bob For Women Over 70
One of the popular haircuts for older women is the wavy bob since it helps them look younger. Wavy bob also works well for women with thin hair as it adds volume to the hair. This bob style is low maintenance and ideal for women over 70 who like a more laid-back appearance because it has natural-looking smooth waves. If you are looking for short hairstyles for women over 70, this one can be a perfect fit.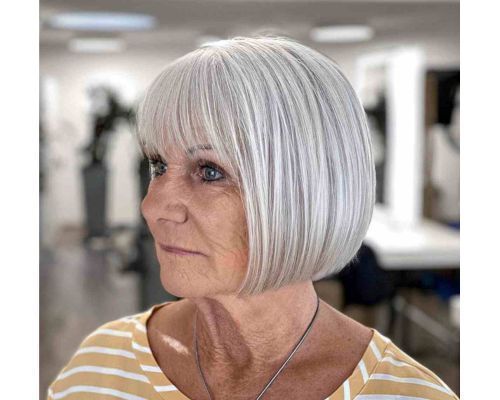 5. Blunt Bob
The tips of this blunt bob, which is normally trimmed just around the jawline, are straight and even. The hair is typically uniformly trimmed to the same length, giving the face an angular, pointed appearance that brings attention to the cheekbones and jawline. This is one of the must-try bob haircuts for women over 70.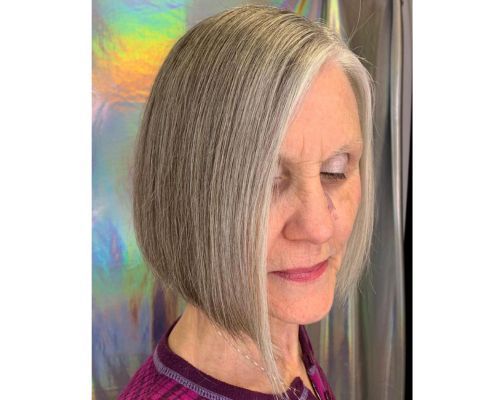 6. A-Line Bob
An A-Line Bobs are the lengthier variation of the classic bob, with a shorter back and a longer front. The name of this hairstyle comes from how the shape resembles the letter "A." The Bob haircut will undoubtedly provide a fashionable and energising look for women who enjoy trying new hairstyles.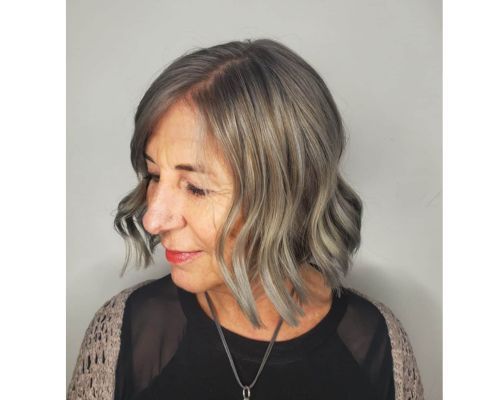 7. Long Bob 
Call it a medium-length Bob or a long Bob. You have a wide variety of styling options with this cut. The Long Bob primarily has straight-cut hair or simple waves that meet up to the chin or somewhat lower, and it may be easily customised to fit the wearer's preferences. Women with these haircuts appear lovely because they enhance the beauty of the face form.
Looking for more inspiration for long hairstyles? Check out our guide as we list 50+ trending haircuts for this year.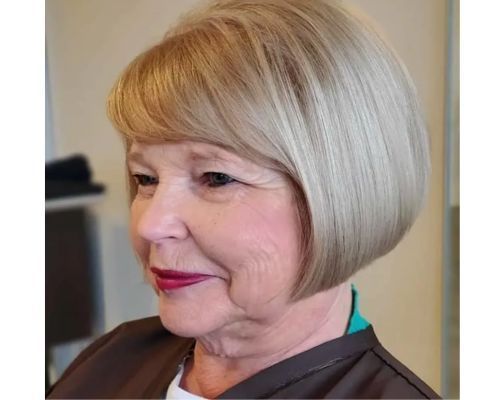 8. Classic Bob
The shortest and cutest hairstyle that one can choose seems to be the Classic Bob. The fringe, which is gorgeously placed from right to left and precisely spaced throughout, gives the face a more prominent appearance. This is a classic bob cut that has been in style for years and looks good on people of all ages. It is low maintenance and requires minimum styling.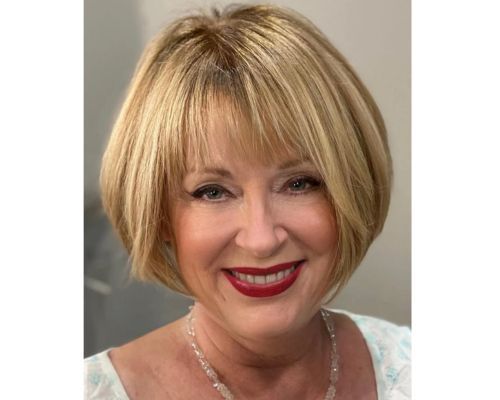 9. Classic Rounded Bob 
A variant of the traditional bob hairstyle is the classic rounded bob. It consists of hair that is uniformly cut, usually around chin level or just above the shoulders, with ends that are rounded and gently curled under to give the hair a sleek, polished appearance. The Classic rounded bob will make older women look young and vibrant.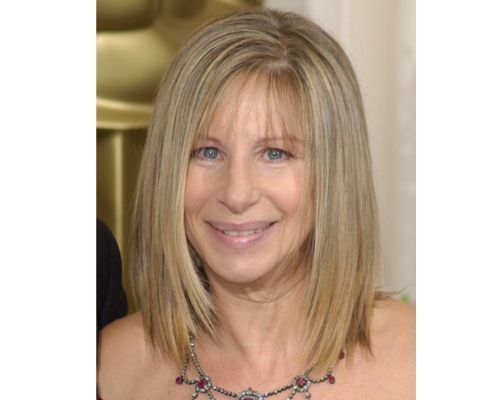 10. Lob Style 
A lengthy Bob haircut, which is often fashioned on straight hair, is all that the term "lob style" refers to. A versatile style, the hair is positioned just above the shoulder and would look stunning with loose curls as well. Women over 70 should try this hairstyle because it gives the whole thing a much more graceful appearance. One of the top medium length hairstyles for women over 70, the long bob looks stylish and can work on all important occasions as well.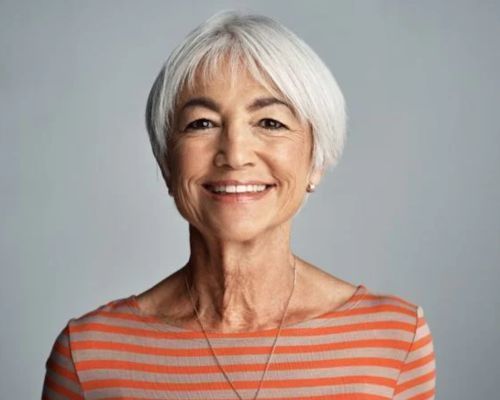 11. Wedge Style Bob
A wedge-shaped back distinguishes this version of the traditional bob hairstyle from others. On women over 70, the wedge style with wispy fringes looks fantastic. This short, retro style from the 1970s would look great on women with thin or thick hair. gives off an extremely cool, modern hairstyle.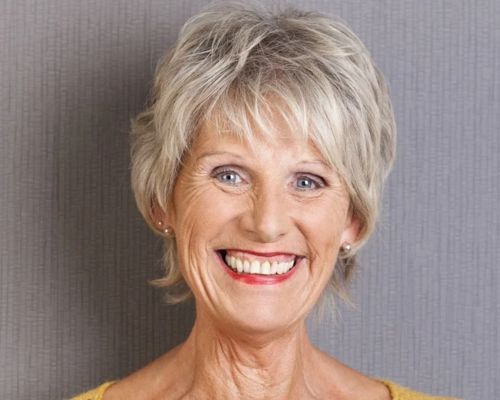 12. Shaggy Bob 
Layers and texture give this Shaggy Bob a chaotic, tousled appearance. To add movement and texture, the ends of the hair are typically jagged and unevenly cut into a bob style. Typically, the layers are trimmed at various lengths and angles to provide a jagged, shaggy appearance. You can wear it with or without fringe, making it a flexible hairstyle. The entire haircut exudes youth and vitality.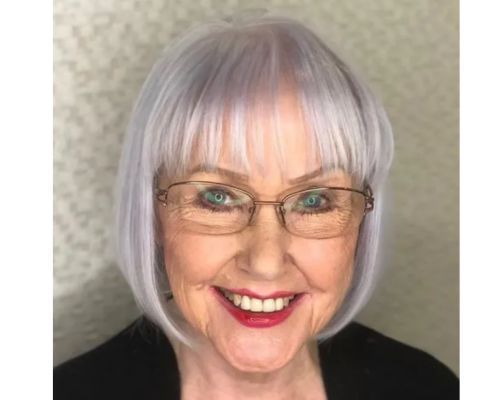 13. Bob With Wispy Bangs
A Bob with wispy fringe is a variation of the traditional Bob, which has a thin, effortless fringe. The hair is shaped into a Bob cut, and the ends are straightened and inside curled. The face is softly framed by the wispy frame and the bob. This hairstyle is lovely and very feminine.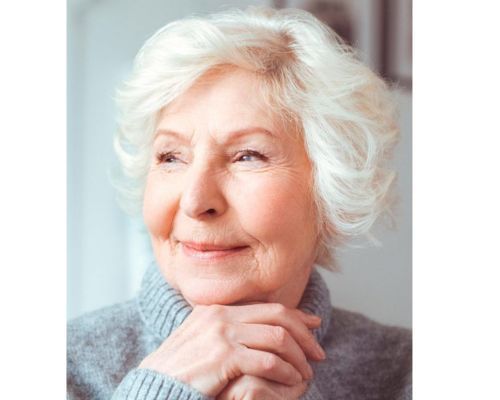 14. Short Layered Bob
Brief, layered Short-cut layers are used in bob cuts to provide volume and texture to the hair. Typically, hair is cut short above the chin with flaring layers that start at the top and go all the way to the bottom. Women over 70 with short and wavy hair will love this hair combination.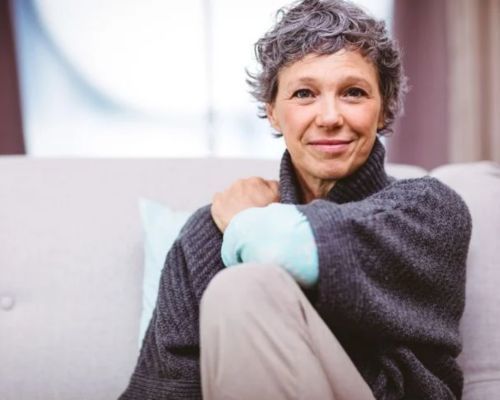 15. Feathered And Cropped Bob
The cornerstone of this hairstyle consists of an embellished haircut and a feathered texture. This haircut works well on thick hair, which can occasionally be a hassle. This style is voluminous, and the overall appearance makes it much cooler and more fashionable.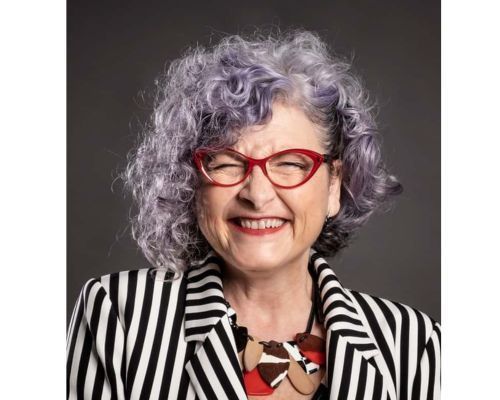 16. Voluminous Bob 
With this hairdo, you may give your bob more volume. This hairstyle is ideal for you if you have curly hair that extends past your shoulders. A variety of hair colours can be used to modify the haircut, but the ombre look works best. The side-parted hairstyle is gorgeous. A well-balanced hairstyle gives ladies over 70 a voluminous appearance.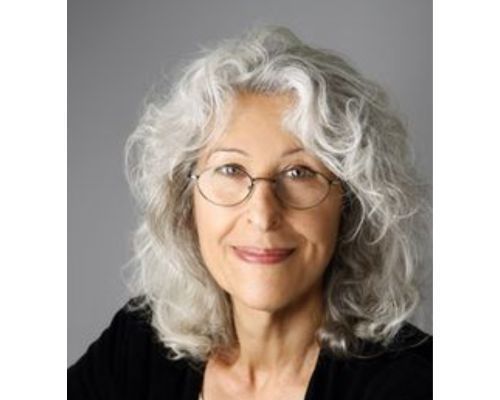 17. Bob With A Twist
The secret to creating this look with a lovely twist is Bob haircuts. This long bob cut with organic curls is a clever use of facial form. A neat side part creates a basic layered fringe around the top of the head. Due to the natural curls, this style requires less maintenance. One of the top short hairstyles for over 70 with glasses this one can transform your look completely.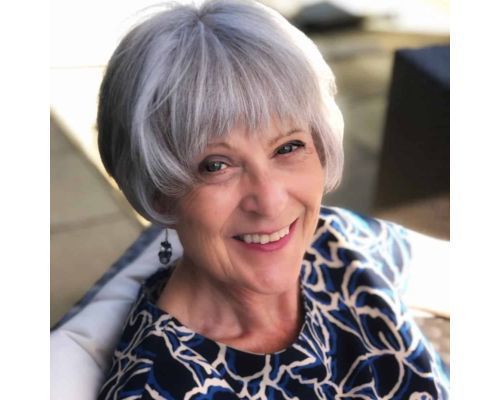 18. Shingle Bob
The term "Shingle Bob" may refer to a certain hairdo that was fashionable in the 1920s and 1930s and had short hair that was arranged to flip outward at the ends and was trimmed into even layers. Actresses of the era frequently wore this hairdo. For simple upkeep, one can choose this classic bob style.
19. Side Parted Bob
A traditional hairstyle that is still popular today is a side-parted bob. This hairdo can be modified to meet your face shape and personal tastes. The side-parted bob can be simply styled depending on the length of the hair. An amazing hair colour can be used to perfectly decorate the style.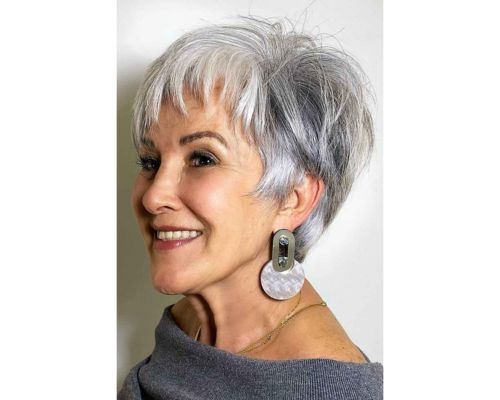 20. Pixie Bob
A short bob and a stylized cut with a pixie haircut are combined to create the Pixie Bob. The front hair is neatly arranged in long segments, and the fringe is evenly done. This appearance is airy and approachable. The pixie bob is a stylish haircut that looks fantastic on ladies of all ages who enjoy showing off their short hair. If you are looking for pixie haircuts for older women, then this can be gamechanger.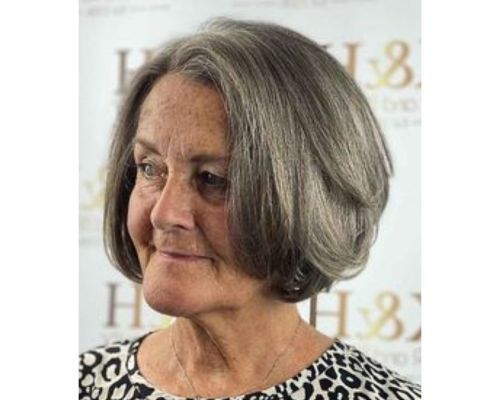 21. Bob With Highlights 
A lovely flippy bob hairstyle goes well with decent hair colour and highlights. a bob with subtle or striking highlights to add depth and create a dramatic appearance. The layers have enhanced their elegance and beauty.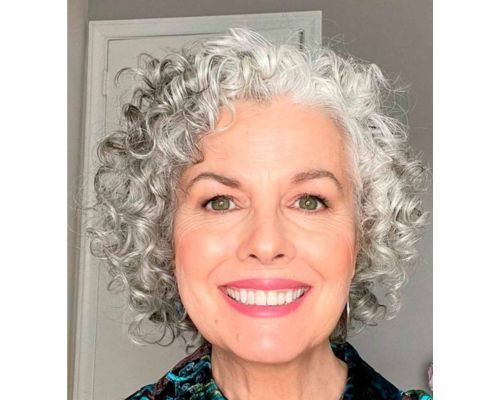 22. Curly Lock Bob
For women, those who have naturally curly or wavy hair and wish to exhibit their curls fashionably, the curly lock bob is a terrific haircut. Women over 70 who adore curly hair can do miracles with this exciting hairstyle.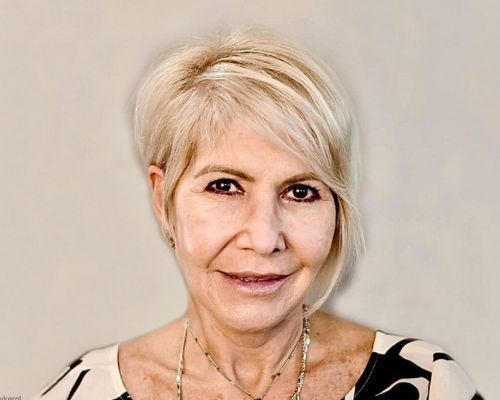 23. Asymmetrical Bob 
For women over 70, an asymmetrical, uneven bob can be an excellent selection. Unevenly haircut is in this moment and looks great with a side parted bang. The crown's hair has more volume and frames the face.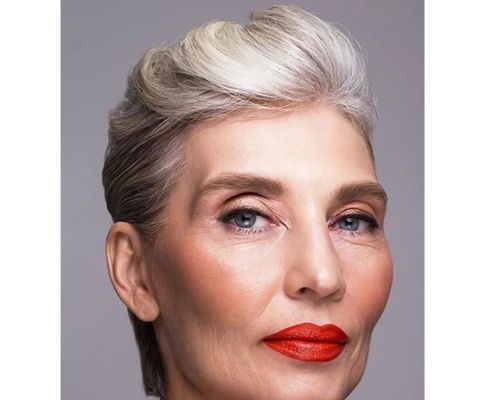 24. Brushed Back Bob
By pushing all the hair behind, a short bob can be created with superb hair styling. It looks lovely to have hair that is short at the back and brushed up from the front to the rear, focusing on the forehead. With this hairdo, the full face is much more visible and distinct.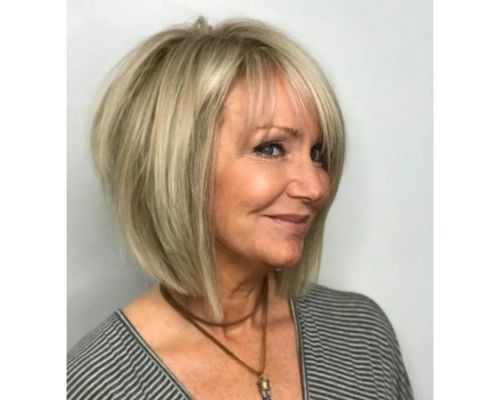 25. Sleek Bob With Bangs
The side-parted, sleek bob hairstyle is appealing. You will appear more youthful and lively with this appearance. On straight, textured hair, this style is simple to achieve and works well with a variety of hair hues.