45 Best Haircuts For Men With Receding Hairline - 2023
David J
Updated At 18 Sep 23
Worried about the falling hair and looking for a haircut which can add volume to your hair or hide the receding hairline, then we have you covered.
We've put together a dependable guide on how to style men's hair with receding hairline. These are the best haircuts for front receding hairline or thinning hair and these work on all occasions.
45 Best Haircuts For Men With Receding Hairline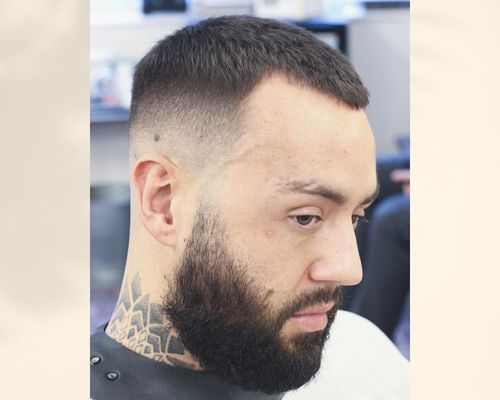 1. Buzz Cut For Receding Hairline
One of the best haircuts for men with receding hairline is a buzz cut. A buzz cut is one of the most straightforward haircuts for a receding hairline to maintain and style after a clean shave. A military-inspired haircut is an excellent option for people with thinning or patchy hair as well because no one will be able to identify where you're losing your hair because the strands are cut so short that you can hardly see them. Buzz cut is also one of the best mens hairstyle for round face and helps to transform the look completely. It became very popular in 2022 and continues to be popular in 2023 as well.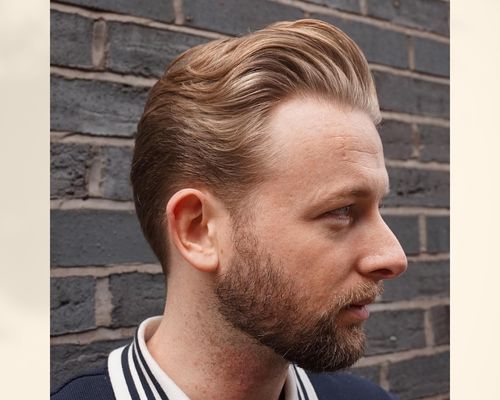 2. Textured Layering
Another haircut for men with receding hairline is textured layering. If your receding hairline is surrounded by rough textures, bright layering, and perhaps even some colour contrast, no one will notice. You'll need to find the right hair product, so make sure to utilise it. The final appearance is like a cross between a business leader and a frat boy. Yes, it's a kind of deceptive disguise.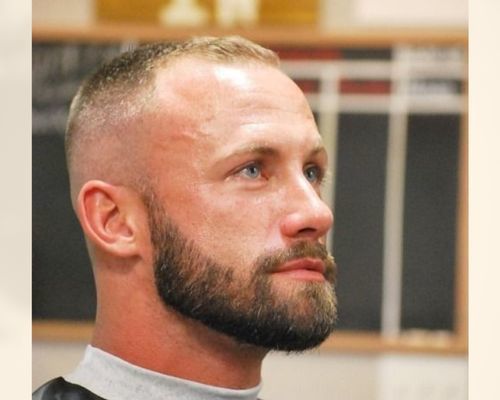 3. Crew Cut Receding Hairline Haircut With Beard
The term "widow peak" describes a V-shaped hairline that forms a point in the middle of the forehead. Depending on your choice of hairdo, you can achieve either goal: some guys want to flaunt it, while others try to hide it. The crew cut gives you the best of both worlds because it allows you to flaunt it more subtly. The hair is kept the longest near the hairline and has some height at the crown. Because of the way the crew cut is designed, the front of the head becomes the focal point, making the widow's peak apparent but less so because it blends in with the rest of the cut.
Also check out our guide to find out the best long curly haircuts for men as we list 50+ stunning haircuts trending this year.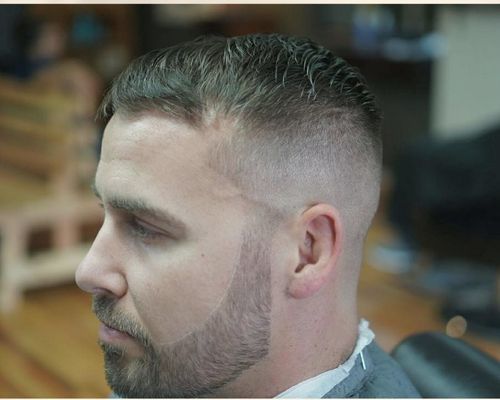 4. A Short Caesar Cut
Another popular haircut for men with receding hairline is a short caesar cut. The hair is left finger length on top and clipper-short on the sides and back for this look. The hair is combed forward with the fingers after being groomed with a light pomade or gel. A thinning top and a receding hairline will be covered up by this. One of the best short haircuts for receding hairline, caesar cut works well on all occasions.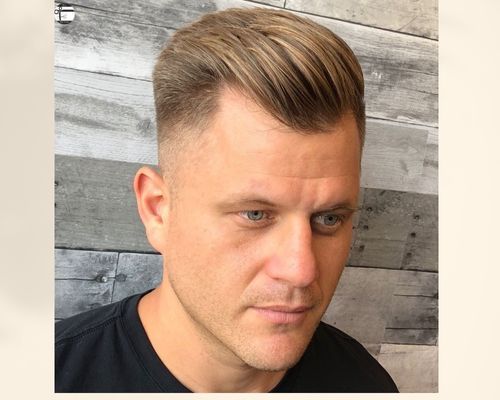 5. Slicked Back Haircut
The best haircut for receding hairline and thinning hair is slicked back. Haircuts with a receding hairline can be successfully avoided by using a slicked-back look. By smoothing all of the hair back into the centre, slicked-back styles draw attention away from thinning temples and sides and make your hair appear fuller overall. If you are looking for frontal hair receding hairstyle for men then this can be a very good option.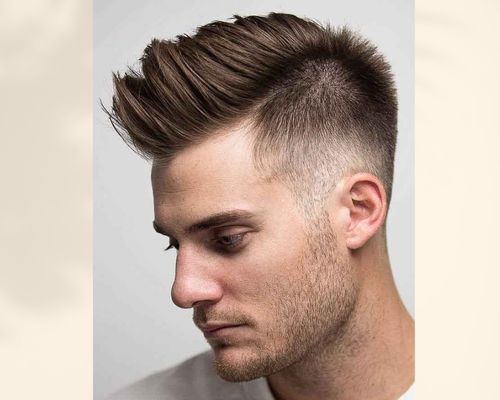 6. Faux Hawk For Receding Hairline
One of the all time favorite haircuts for men is the fohawk and it works perfectly well for receding hairline as well. Faux hawks, an approachable alternative to the mohawk, find a balance between modern standards and unrelenting personal expression. Due to the fact that they direct all of your hair toward the centre of your head, they also work rather well at concealing a thinning hairline. Remember to go short around the sides as well.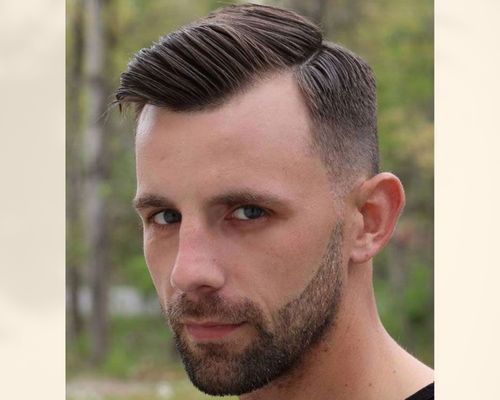 7. Comb Over
The best hairstyle for receding hairline male is a comb-over. The comb-over is a style that adds volume and fullness, but it is styled to the side rather than brushed back. The look can be modified to accommodate different hair lengths and textures, and it can be given a contemporary update with a fade or line-up, which will offer contrast and structure. In addition, it will give the top of the head's hair the appearance of being fuller. It will flatten the hairline and produce a much more subdued appearance while still highlighting your widow's peak.
Do check out our guide to fine out the best short curly hairstyles for men as we list 50+ stunning haircuts which are trending this year.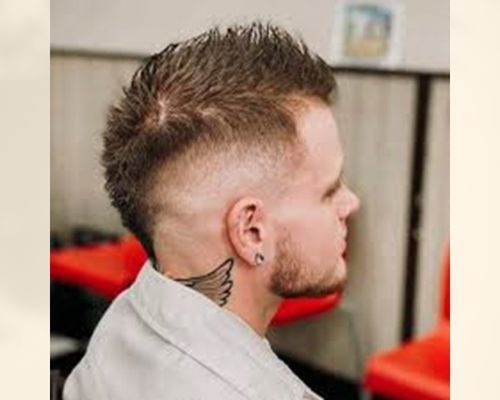 8. Mohawk
The best way how to style men's hair with receding hairline is by Considering a mohawk if your hair is thickest in the centre and working with that feature. And don't worry, we're not referring to anything extreme when we say "mohawk."
Jude Law's subtle long on top, short on the sides style is incredibly simple to wear and doesn't appear as though you're trying to hide your hairline. This is one of the trending low fade haircut worth giving a try.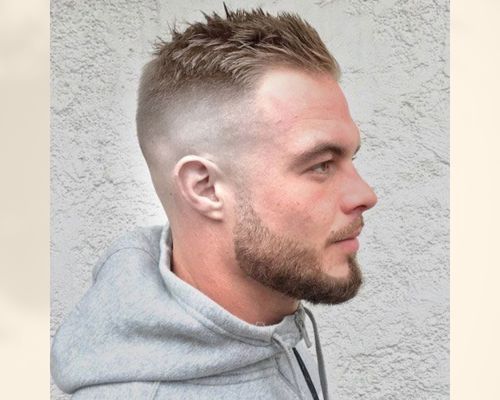 9. High Fade Haircut For Receding Hairline
An expert combination is longer top hair that faces upwards and sides that gradually fade, especially for guys with receding hairlines. You go high when your hairline becomes thin! It is best haircut for receding hairline and thinning hair.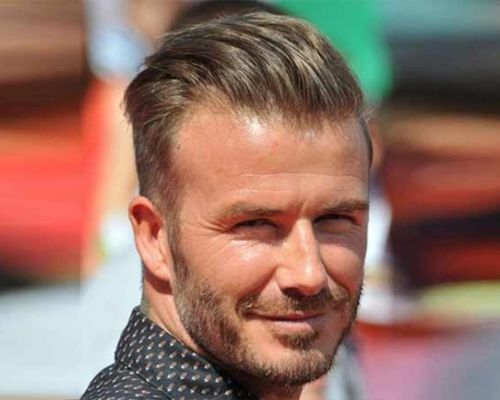 10. Slick Back
Look no further than the slick back if you're looking for a style that will offer you a polished and sophisticated appearance and is perfect for professional settings. As the name suggests, hair is slicked back and held in place with the use of a styling product like gel or pomade. It frequently looks damp. It can enhance your hairline and is great for guys of all ages. If you want to highlight your widow's peak but in a way that isn't too ostentatious, this is a great alternative.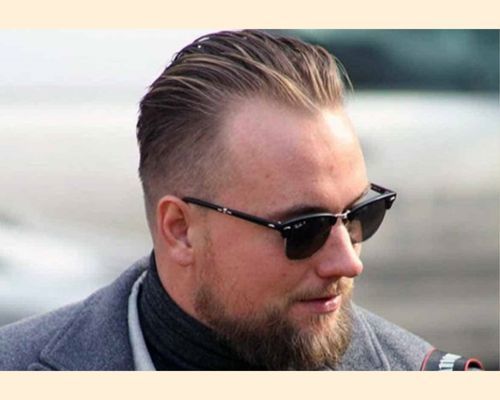 11. Widow's Peak Quiff
The best haircut for front receding hairline is widow's peak quiff. There are many examples of receding hairline haircuts that feature this typical "M" shape, which happens when the hair at the temples starts to recede, leaving a section remaining in the centre. Quiff Widow's peaks, which is that V-shaped section of hair some people have in their hairlines are very common.
Quiffs are perfect since they give the appearance that it is deliberate, something that can be exacerbated in people with receding hairlines. Just check out Justin Theroux to see how well he does it. If you are looking for the best haircut for receding hairline for someone with big forehead, then this can be an excellent option.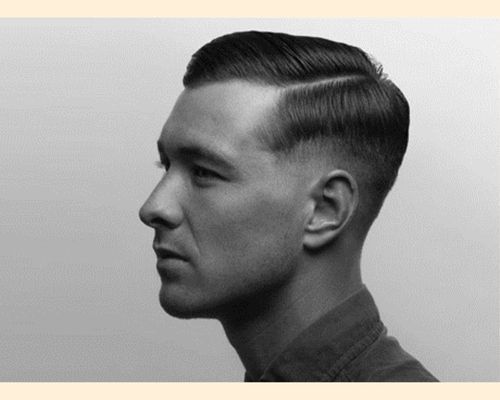 12. Regulation Cut
This hairstyle, which also takes its cues from the military, boasts additional length. A more accurate representation of a longer-haired military cut is the regulation cut. The standard uses longer, scissor-cut sides and a defined portion to give a classic look. This style uses the hairline as a feature of the hair's part, much as other comb-over variations. Another excellent haircut for men with receding hairlines is this one.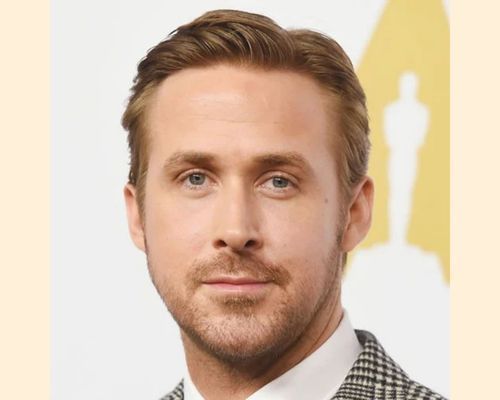 13. Ivy League
Since it was founded by Ivy League institutions, the league is known as the Ivy League. It has a clean shape that contributes to a polished appearance that is ideal for everyday wear. The style is straightforward, with the top of the hair having a little more length and clipped close to the head on the back and sides. The crest of the wave has loudness.
It is a low-maintenance choice that takes little effort to style and is desirable due to its adaptability. The Ivy League will flatter your widow's peak and can be worn with hair of any texture. It will also soften your hairline even though it will still be noticeable.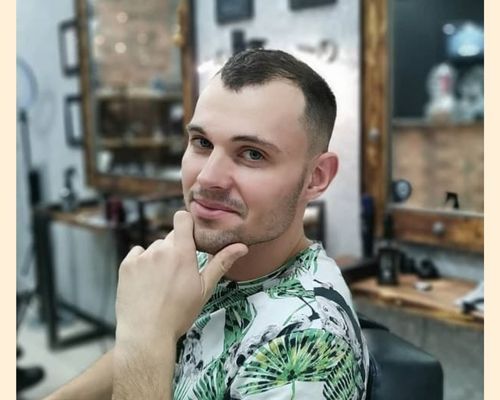 14. French Crop Haircut For Receding Temples
Another haircut for men with receding hairline is a french crop. The French crop is a chic and current alternative if you still want to have the freedom to wear your hair in various ways. It is simple to style and has many different looks thanks to the short hair on the back and sides and the roughed-up fringe. One of the top receding hairline haircuts for men in 2023, this has been a trendsetter.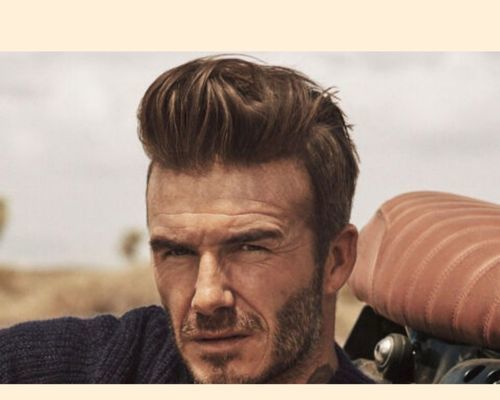 15. Pompadour Haircut For Receding Hairline
If your hair is thick enough, a traditional pompadour is a great method to take control of your thinning hairline. Additionally, it will aid in hiding your bald spot. If you add a good fade or undercut, you'll look like something from a youth publication.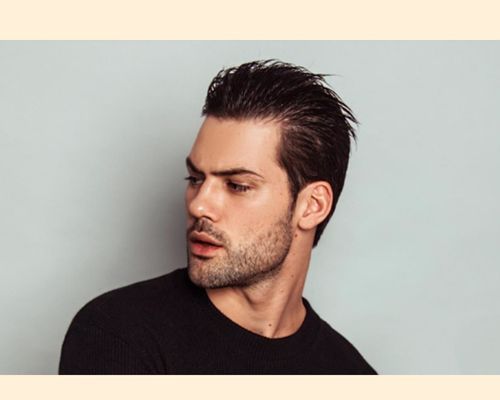 16. Brushed Back Haircut 
Hair that has been brushed back looks sleek and polished, which is appealing. The style, which can be particularly attractive for people with a widow's peak, is created by combing the hair backwards and toward the scalp. The forehead will be more noticeable with this haircut because it will highlight rather than hide it. All hair textures can be styled with brushed-back hair, and you can experiment with different lengths; however, keeping the hair shorter will give you a more polished appearance.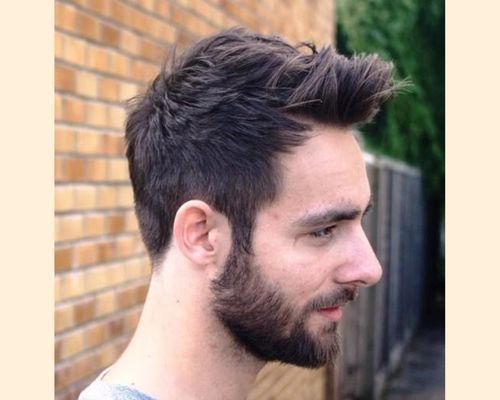 17. Quiff Haircut
The best hairstyle for receding hairline male is the quiff. Take your typical pompadour and add some flat-top movement, and you have a chic quiff. It makes for a more subdued choice and one that complements a receding hairline just as well. Don't forget to wear an undercut or fade with it.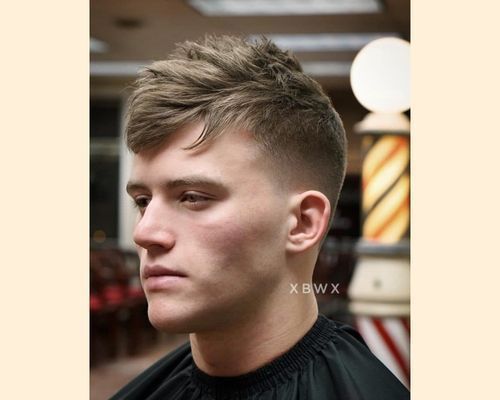 18. Messy Fringe
Messy hair gives your appearance a purposeful air of disarray and is great for adding texture. Its lack of structure makes it ideal for achieving a more laid-back appearance. It will go well with many different hairstyles and fashions, including a fringe. An unkempt fringe will hide your widow's peak, add volume up front, and give the impression that your hair is larger. Additionally, it will produce an air of effortless cool.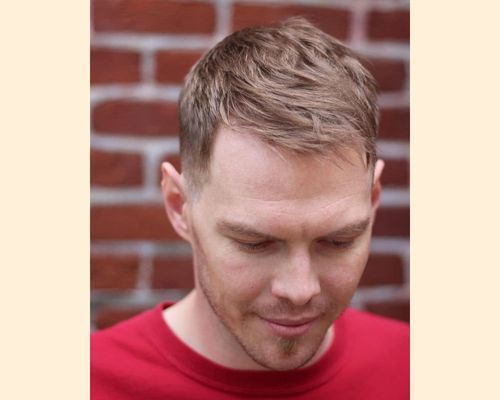 19. Angled Fringe For Thin Hair
Another haircut for men with receding hairline is angled fringe. While you still have time, fill in that hairline, and then cut your bangs into an angled fringe. This haircut looks best when worn with thin hair and a dirty or untidy aesthetic in general.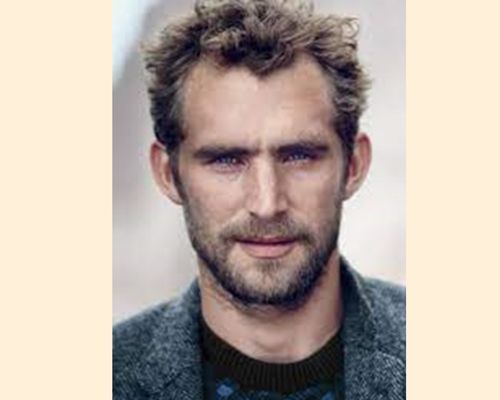 20. Short Disheveled Hair
It is attractive because it conveys a carefree and sloppy vibe. This is perfect for someone who wants their hair to have texture and seem sexy—like they just got out of bed. Short hair is simpler to manage, but different textures and lengths of hair can be made to look dishevelled. Additionally, it is much simpler to achieve an unruly look on hair that already has waves, but with the right grooming products, you can achieve an unruly look on any type of hair.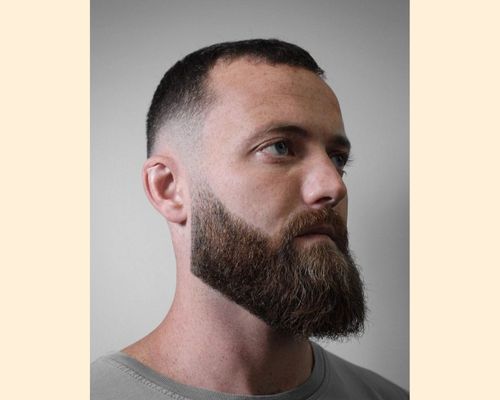 21. Receding Hairline Haircut With Beard
You're now in the close-cut territory if you soar past the crew cut or Ivy League cut. It goes longer on top and plays off the natural texture of your short to medium-length hair. This hairstyle is best used in the early stages of a receding hairline.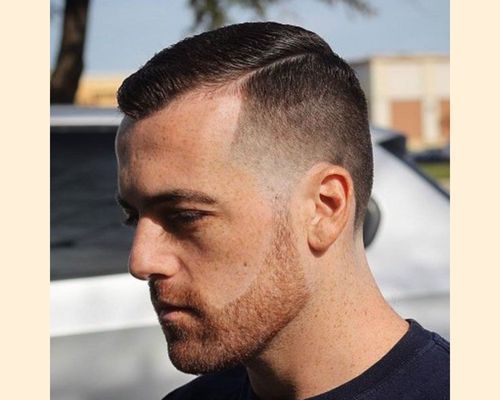 22. Hard Part
Finding a men's haircut that looks stylish and professional is difficult. Any haircut gives a more structured look and a more conventionally macho feel. It can go with a range of hair kinds and styles, such as the pompadour or slick back, depending on your preferences. It has a sideline that was cut with a razor or trimmer. The hard portion won't conceal your widow's peak, but the hairstyle you select to go with it might. It might also be a wonderful way to celebrate and display it.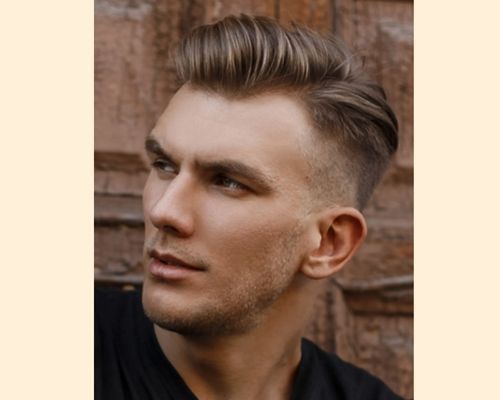 23. Side Brushed Stranded Hair
Another hairstyle that emphasises the receding hairline rather than concealing it, but to good effect, is this one.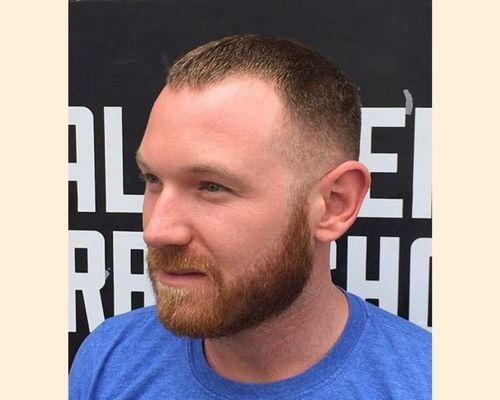 24. Butch Cut
A traditional short hairstyle for guys is the butch cut. It is straightforward and manly, making it ideal for those who value simplicity and short preparation times. The sides and back are the same lengths, and the cut is short, measuring about a quarter inch all the way around the head. The cut can be customised to your taste and given a contemporary edge, but it also works well to hide a widow's peak. Keeping your hair short makes the widow's peak less obvious because it integrates better into the cut, but the style does not hide the forehead.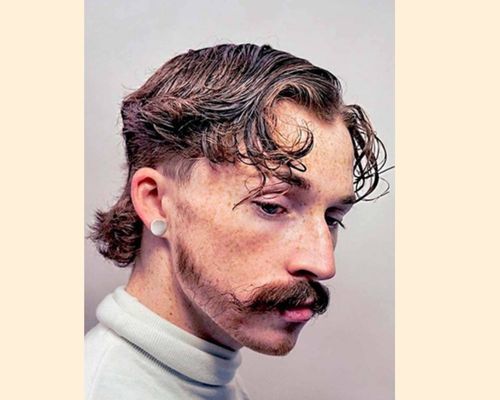 25. Shag Haircut
The shag haircut, a style from the 1970s, gives hair structure and volume. Multiple choppy layers are used in the cutting process, giving the appearance of bigger hair and relieving heavier hair. Additionally, it has a fringe, which will hide your widow's peak. The shag is appealing because it can be worn on a variety of hair textures and is adaptable. Additionally, it is chaotic and expressive, allowing you to enjoy your styling without worrying about accuracy. If you want to put highlights all over your hair to give it even more depth and texture, do so.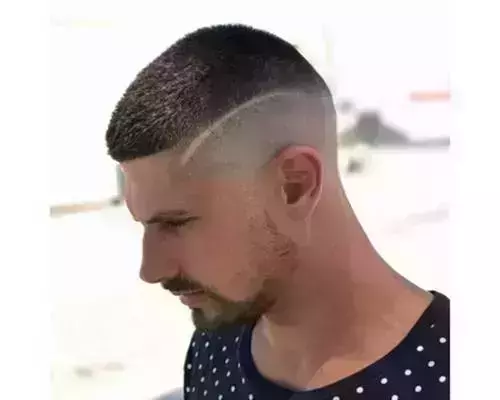 26. Ultra Short Buzz With An Undercut
If you have a receding hairline, you would want to give this ultra-short buzz with an undercut hair a try. This haircut draws attention away from your receding hairline as the hair is extremely short on the temple with an undercut on the sides. Your stylist can give you an undercut depending on the amount and length of hair on the sides of your head. This receding hairline haircut is easy to manage and goes perfectly with all occasions and outfits without any extra effort.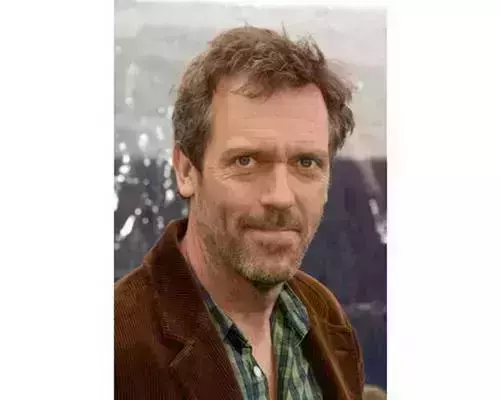 27. Front Tousled Haircut
Tousled hair has been in trend in recent years, regardless of age, this front tousled haircut looks good on all. Tousled haircuts for receding hairline give the hair a cool and unkempt look. If you have a receding hairline, your stylist can style your hair on the side simply so that you can comb it and give it a sleek and formal look while keeping the maximum hair on the front a little longer and unkempt to achieve the Front Tousled hair.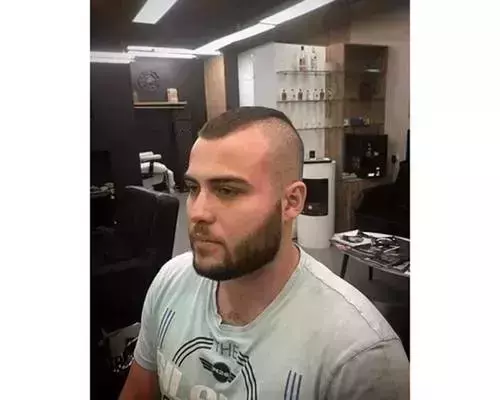 28. Buzzed Mohawk
The buzzed Mohawk haircut is one of the coolest haircuts for receding hairlines. Unlike the normal buzz cut where the entire hair is cut short, this buzz Mohawk hairstyles leave the hair on the temple styled in a short Mohawk while the rest of the hair is shortened by a razor. Mohawks are also versatile enough to wear in any fashion or environment. This round face receding hairline haircut is perfect for whether you're going out for a night on the town or taking part in a professional event.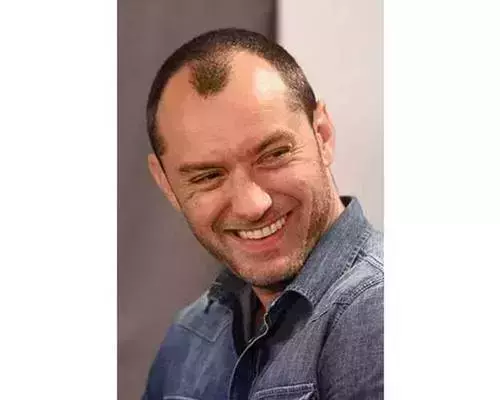 29. Receding Buzz Cut
If you have a receding hairline and also have short hair you might be wondering what can be done. Well, unless you would like to get your hair cut extremely short or go bald, you can just choose to go for this receding buzz cut. Receding hairline is nothing to be ashamed of and it should not discourage you from being yourself. You can get yourself a regular buzz cut and flaunt your receding hairline as it is. You can choose to get your styled in a regular buzz cut or can get it a little longer than that.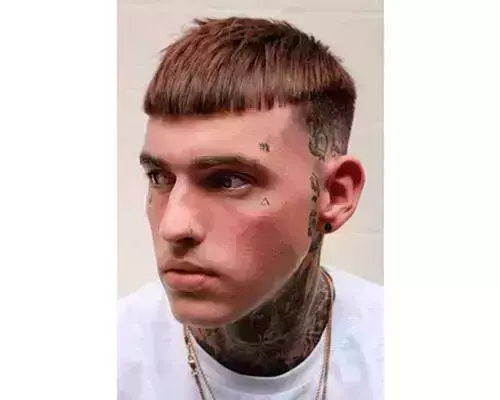 30. Front Fringe Tapered Haircut
Doesn't matter if you have a receding hairline or not, thus front fringe haircut is a trendy haircut to go for this season. This front fringe haircut can cover your receding hairline properly by falling slightly on top of the forehead. An undercut is highly preferred by men going for this front fringe haircut. A tapered style gives more edge to these kinds of receding hairline haircuts.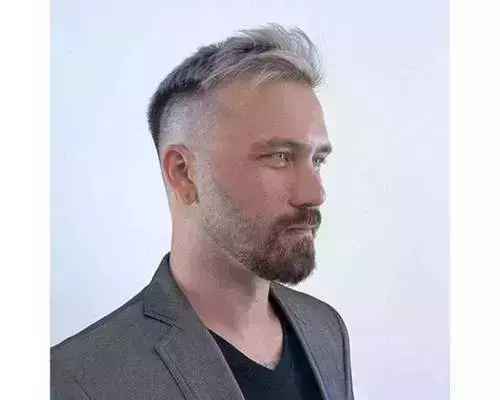 31. Half Mohawk With An Undercut
A half Mohawk is a style that's trending right now. It's perfect for a receding hairline, and it looks amazing on most people. The undercut haircut is the perfect way to go if you choose to try this style out. The undercut consists of cutting off the bottom 1/2 of your hair, just above your ears. This will give you a choppy look that stands out and makes your Half Mohawk stand out even more. As the Mohawk falls above the hairline it makes one of the most perfect haircuts for receding hairline and thinning hair.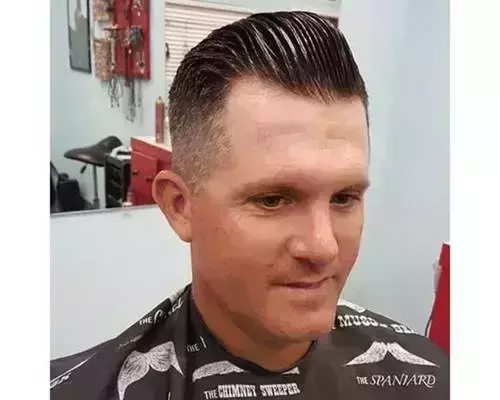 32. Combed Back Haircut
Gel and whatnot? If you have a receding hairstyle you have probably wondered many times, how you can use hair styling products like gel etc. without making a mess of your hair and accentuating your receding hairstyle. This combed-back haircut is one of the best, receding hairline haircuts that will make your hair appear more flattering and formal. This haircut along with serving your purpose will also make your hair appear more voluminous.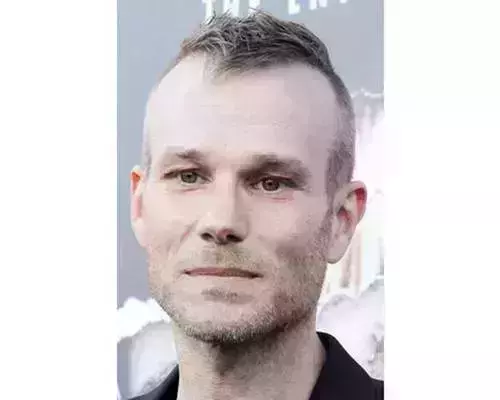 33. Short Upscale Mohawk
One of the first things that come into our mind when we experience hair fall or hair loss is to cut the hair short. Well, now that we have achieved a basic short haircut we wonder what else can be done to make our hair appear more flattering and better. You can always go for this short upscale Mohawk if you have short hair. This receding hairline haircut gives a faux Mohawk and fringe appearance that stands at your forehead, taking the attention away from the receding hairline.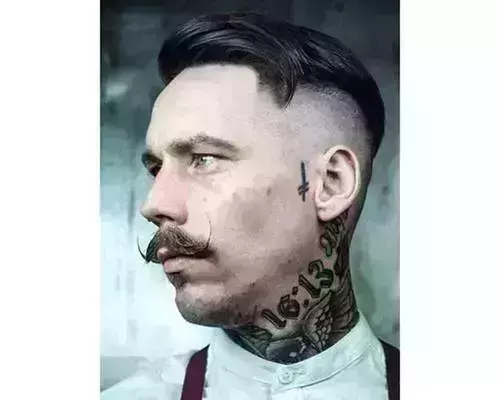 34. Side Part With An Undercut
A side part is a sleek, modern hairstyle that's taking the beauty world by storm. Side part hairstyles with an undercut can be a great way to spice up your look. This cut combines the side part with longer layers on top, giving you more volume and shine. The undercut along with the side fringes makes this haircut a perfect fit for receding hairlines. This undercut creates a textured look and also allows you to show off your hair's natural colour. A stylish moustache or beard is just a plus one.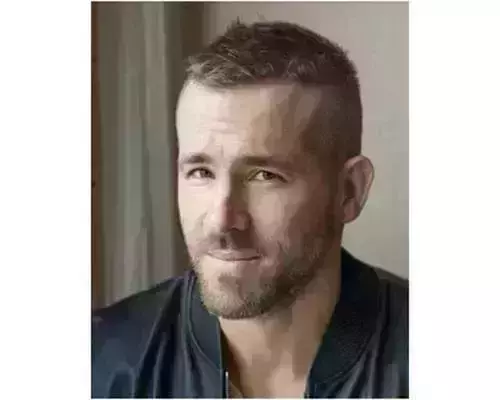 35. Ryan Reynolds Receding Hairline Haircut
Ryan Reynolds is one of the most famous actors in Hollywood and is an inspiration for many. Since Reynolds came up with this short haircut for the receding hairline of his' many people have found inspired by him. Ryan Reynolds posted on social media with a short haircut on the temples and an undercut which seemingly mixes with his beard. The hair on the front appears a little unkempt however it seems to suit his face cut completely which makes it a must-try for men with a receding hairline.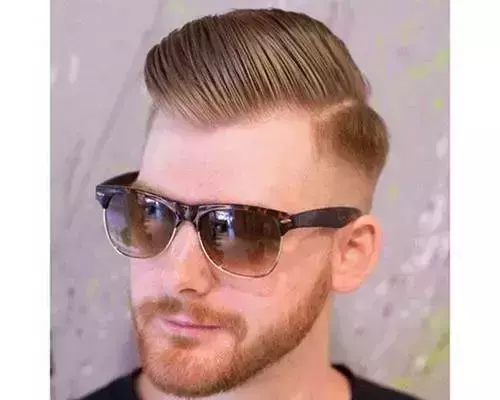 36. Side Part Comb Over
Here is a simple cut with a side part that can be styled quickly and easily by combing the hair to the side. Hair should be cut short on the sides, with a medium length on top. A side part is flattering for most faces and can add height if done well. Hair should be combed to the side to hide any visible parts of your hairline that may need further attention. A Taper fade can make the haircut appear even more impressive and stylish without asking for a lot of effort.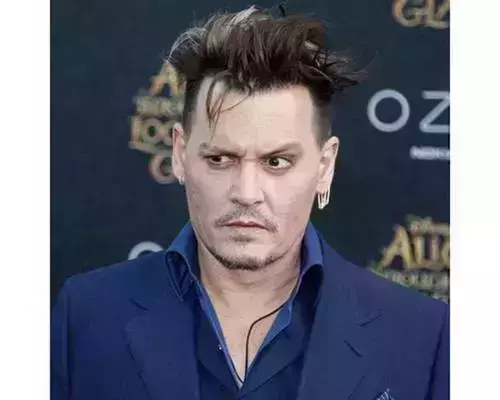 37. Disheveled Mohawk Haircut
A dishevelled Mohawk haircut looks best on short to long hair. As it appears, a Mohawk is best suited with an undercut, so you can ask your stylist for an undercut while leaving the hair in the middle comparatively longer so that the Mohawk hairstyle can be achieved. Messy/dishevelled hair is a lot in trend and with this haircut, for receding hairline, you can also get a dishevelled appearance without having to compromise with your longer hair.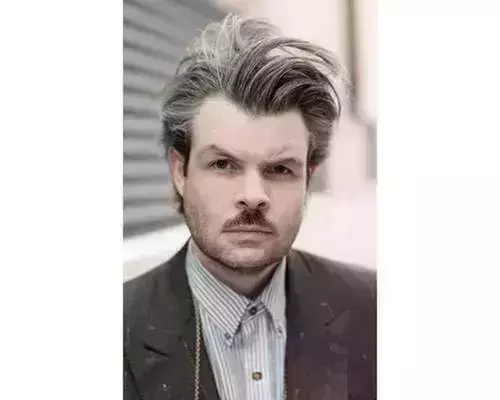 38. Brushed Back Haircut
A brushed-back haircut is a great style for men who want to look stylish and modern. It's simple yet elegant, and it can be paired with any outfit. This look can be achieved by simply brushing your hair back from the forehead, and then using a comb or brush to smooth it down. You can also use a styling product such as pomade or wax to hold the hairstyle in place. If you want to add some extra volume, you can spritz your hair with an aerosol hairspray before brushing it back.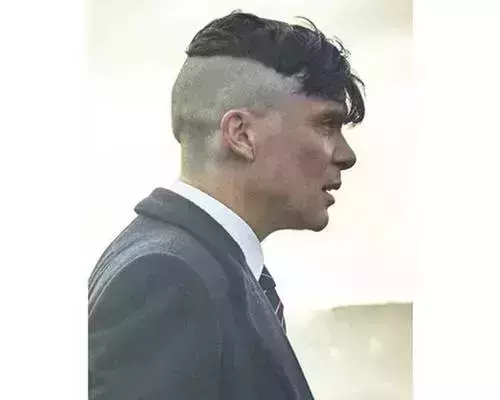 39. Peaky Blinders Undercut
Peaky Blinders is one of the most famous web series which has gained immense popularity since its release. Many of the fans have also noticed that most of the characters of the series carry an undercut. Since then many people have opted for various peaky blinders haircuts and the most important part is, these haircuts for receding hairlines look extremely cool, are currently in trend and you will also not have to worry about your hairline as it falls on top of your forehead, covering most of your hairline.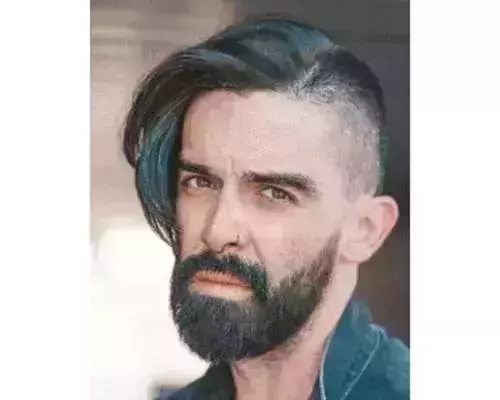 40. Side Fringe And A Buzz Cut
A long-side fringe is a style that's becoming increasingly popular. It can add personality and interest to any hairstyle, and it works crazy well with Buzz cuts. A long side fringe can be a great way to add some fun and personal flair to your hairstyle. It's also a great way to add length and volume without having to get hair extensions or sew in strips of hair. This receding hairline haircut requires a little effort to maintain however they are a great choice if you wish to draw attention away from your hairline.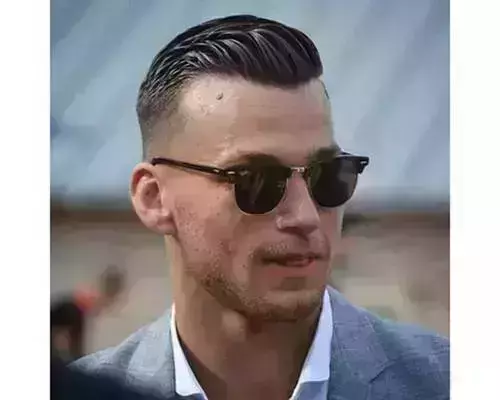 41. Slicked Back Fringes
A slicked-back fringe haircut is a popular style for men these days. It's easy to get and looks great on most people. This slicked-back hairstyle looks wonderful on men with receding hairlines as well and can be paired with a tapered fade as well. Three common ways to style these fringes are with- The high and tight undercut the low fade and the quiff. These haircuts for receding hairlines are a great choice if you want to create an intense, modern look.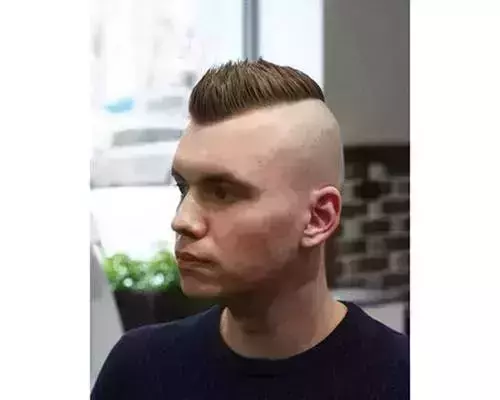 42. Extra Spiked Mohawk Haircut
A spiked Mohawk haircut is a style that's gaining popularity among young men. It's characterized by short spikes or "Mohawks" on the top of your head and is perfect for those who want to add some personality to their look while still being professional. But this extra spiked Mohawk haircut for receding hairlines is a little different as it appears subtle and extra spiked. If you are bothered by your receding hairline then you may opt to shave the hair which makes your hairline appear more receding, while keeping the hair in the middle long enough to shape them into a Mohawk.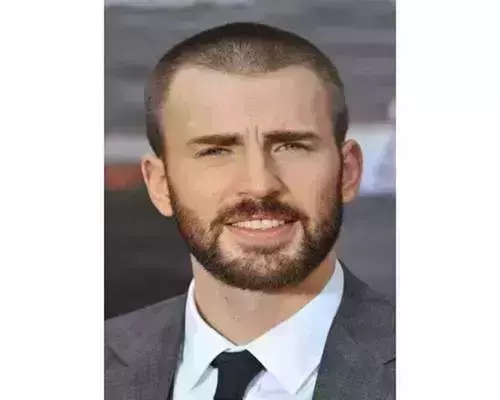 43. Butch Cut
Butch cuts tend to have a much neater appearance than other types of haircuts - they are razor-sharp and clean-cut. This style works well if you want something professional that will disguise any baldness or thinning hair on top. A butch haircut is typically shorter than a regular haircut, with less volume on the top of your head. This receding hairline haircut with beard gives the illusion that there is more hair on top, which can help to camouflage thinning hairline.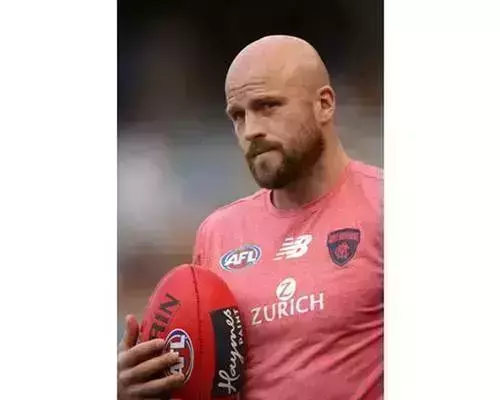 44. Clean It All
Have you ever considered what is the easiest, simple and most accessible method to manage hair loss and look cool at the same time? Most male celebrities have considered going bald instead of worrying about hair loss or have just considered it an easy way to give their personality a new look. We can all agree that haircuts do alter our personalities and nowadays when a clean shaved haircut is considered smart and cool, you should give it a thought.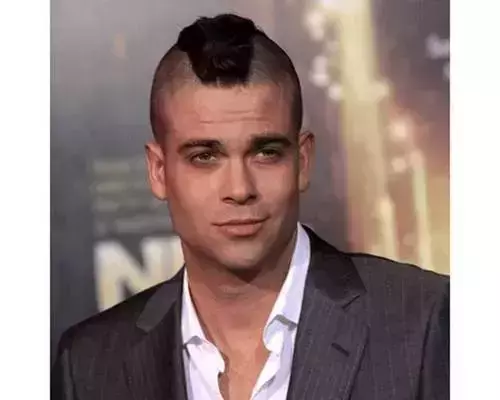 45. Comb Over Wavy Haircut
Wavy styles are often more flattering than straight styles because they give volume to thinning hair and add body to curly or wavy hair. They can also be easier to manage when it comes to styling since you don't have to deal with too much weight in one place. A comb-over wavy haircut is becoming a famous receding hairline haircut as it can be achieved with either wet or dry styling methods, as well as various hair products.
Related Articles