25 Stunning Medium Length Haircuts For Women – 2023
Natasha Rajesh Dhamale
Updated At 06 Feb 23
A medium length haircut which isn't too long or too short has always been the go-to for women. The kind of flare, variety, distinctiveness and freedom that medium hair length comes up with is surely with no bounds. The medium length haircuts have been popular since long and will never deter their demand in the times ahead. From choppy layers, lob haircut to V cut hairstyle, we have covered all. Lets begin.
25 Best Medium Length Haircuts For Women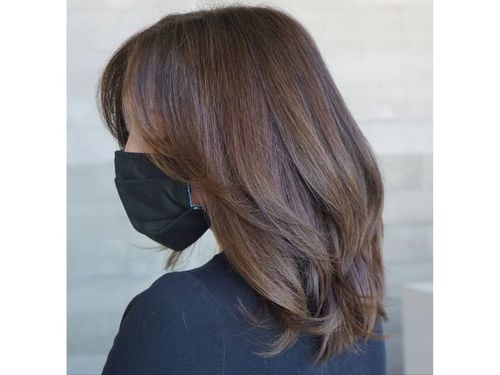 1. Lower layers For Medium Hair
This particular hairstyle is sweet and simple, the go to hairstyle for most of the ladies who want to opt for something which is casual yet has a flare to it. The lower layers which are minimum yet add a beautiful drop to the entire haircut.
If you are looking for hair inspiration, check out layered haircuts as these offer a lot of options. Additionally these can be combined with bangs, pixie and other hairstyles to create an elegant look.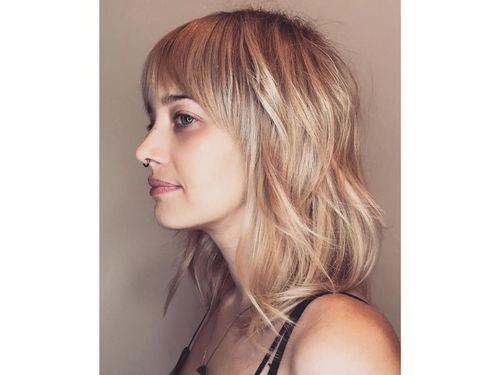 2. Disconnected Lob
The disconnected lob is not a very go to haircut, but sure has the will to stand out. It is a great way to enhance your hair as it comes with the layers which are haywire and seem to give the disconnected effect and lets you go for something which is bold and daring.
Check out our guide on short hairstyles to find the best haircuts for short hair which have been trending this year. From bangs, pixie cut to curls, we have covered all of them.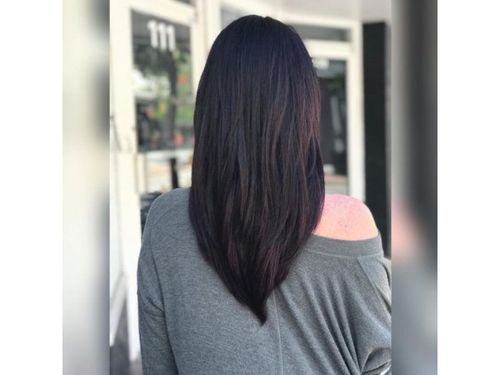 3. V Cut Layers For Medium Hair
The v cut on medium length hair is another amazing hairstyle which has the potential to look great on all types and textures of hair. The drifting layers which commemorate to visualize a v type of a pattern look appealing.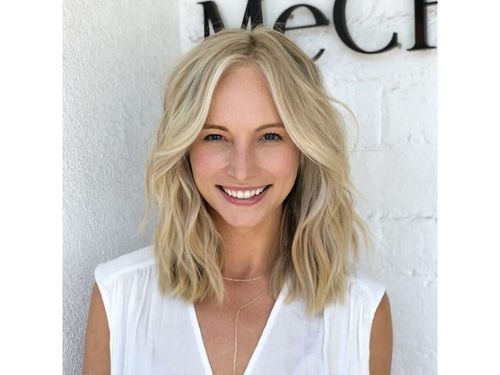 4. Messy Wavy Lob
The messy wavy lob is a bob haircut which is longer than the usual bobs. It is not intricately styled and has an overall messy and wavy look to it which combines to give out a truly amazing hairstyle, which does not look like you have put too much efforts into yet is absolutely stunning.
Also check out our guide to find the best wedding hairstyles as we list 50+ trending hairstyles like Updo with flowers, classic bun, accessorized chignon, layered hair and many more.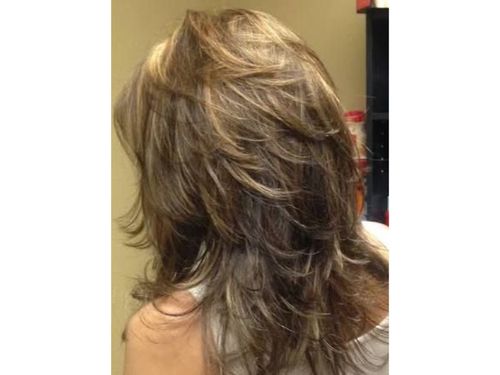 5. Feathered Haircut For Medium Length Hair
The feathered haircut with chopped of ends and a messy overall venture to it looks really great on medium length hair.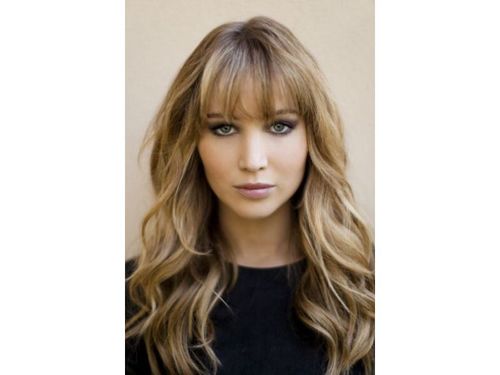 6. Bangs For Medium Hair
The medium wavy haircut with bangs is girl next door kind of a look and makes its way to look cute and adorable. Can add an edge to it with messy layers and unordered ones.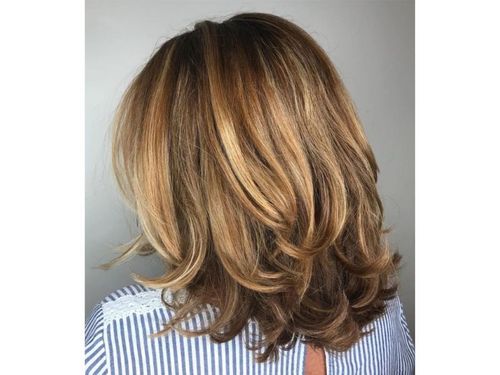 7. Shoulder Cut With Flipped Ends
The casual flipped ends on a haircut which ends just below your shoulders makes for a wonderful and cute hairstyle. The flipped ends give a bounce to the entire haircut and also help to create some volume.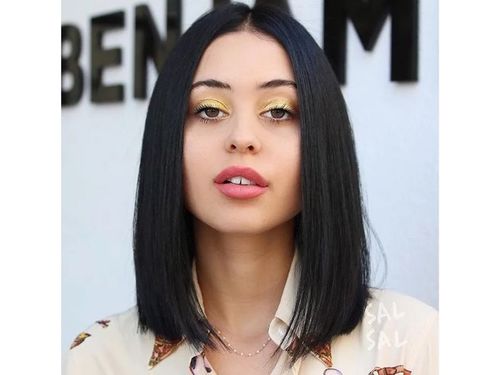 8. Straight Sleek Lob
Straight lob gives the entirely classic and sleek outlook. The length of the hair is a little longer to that of the usual bob. This particular hairstyle is carried by many celebrities like Alexa Damie in the picture, Kim Kardashian and more.
Check out our guide to find the best french braid for black hair as we list 25+ stunning options for the perfect hair makeover.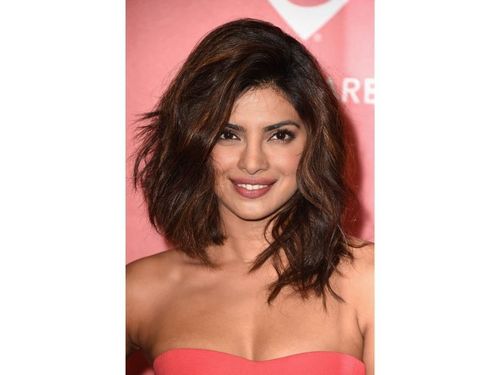 9. Voluminous Lob For Medium Hair
The voluminous lob is a medium length haircut were a lot of volume is added to the haircut by styling and adding layers to it.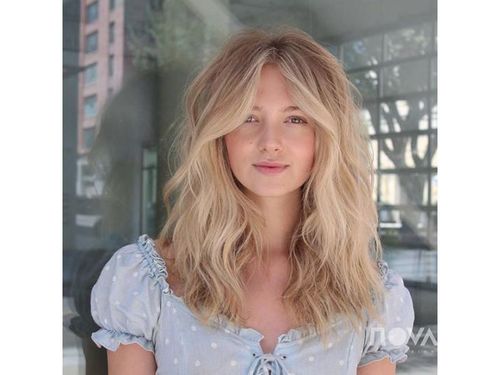 10. Chandelier Layers On Medium Length
In this hairstyle, there is a particular bouncy effect given to the hair falling freely towards the front.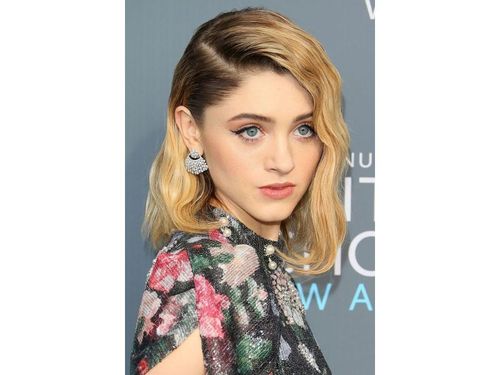 11. Retro Lob
In the picture, Natalie Dyer carries of the retro lob with a lot of composure and sensuality. The retro lob is always a great choice of hair cut to abide by.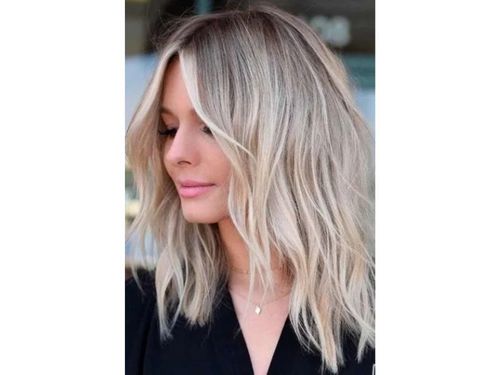 12. Medium Length Hair With Blunt Layers
Blunt layers on medium length hair are a way for one of the most casual and effortless hairstyles which will make you look absolutely stunning.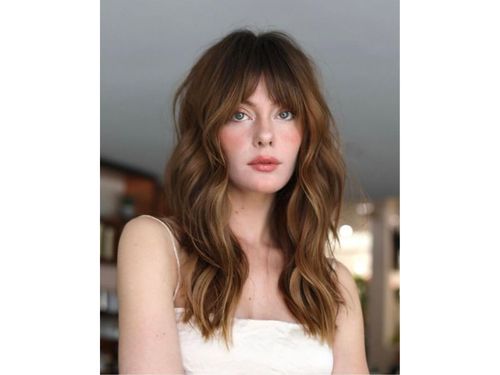 13. Minimalistic Bangs For Medium Hair
Without opting for a complete shag, go for a minimal soft shag which creates a look that kills. Add the element of bangs to it and you transition into a complete makeover hairstyle.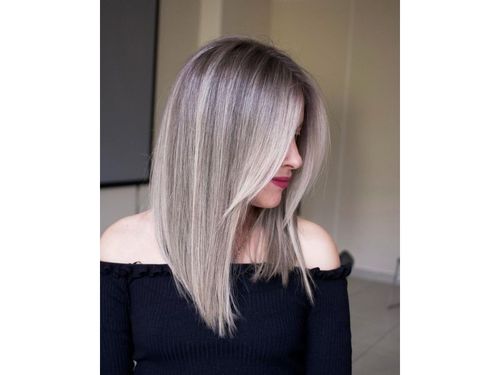 14. Angled lob
A straight log which is a bit angled to give it a distinct look is a classic medium length hairstyle. It seems chic yet adorable.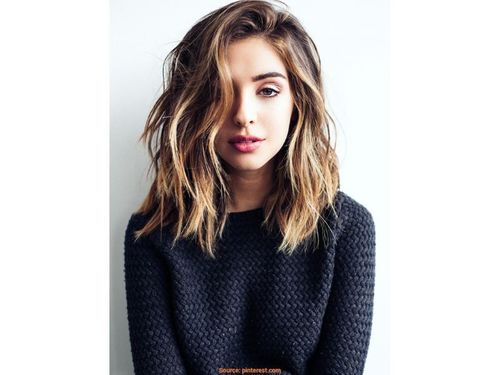 15. Bedhead waves
The bed head look on medium length hair or on a lob is one the easiest look to carry and does not take much effort.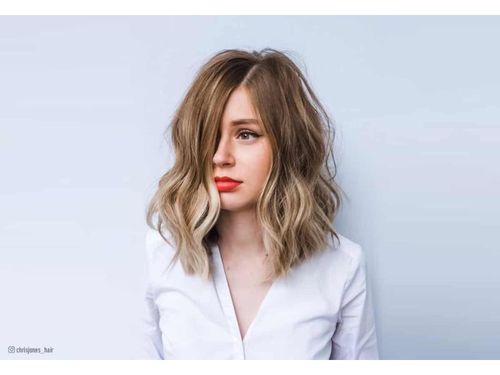 16. Tousled Lob For Medium Hair
The tousled lob is bob which is a long with layers and hairstyling done which has a messy and unkempt look to it.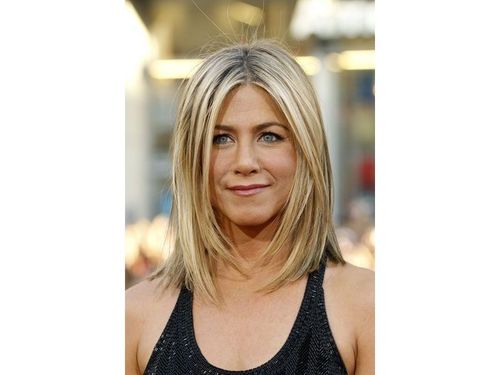 17. Medium Length Hairstyle With Face Framing Layers
Jennifer Aniston has been showing us how to perfectly carry the face framing layers look on medium hair length since years now. This look is one of the evergreens looks and seems stunning every single time.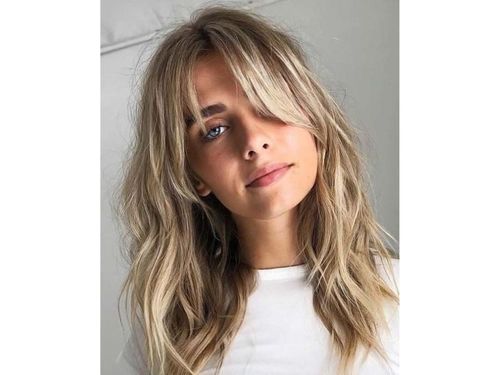 18. Choppy Layers With Curtain Bangs
Choppy and unruly layers with the side bags or curtain banks elements to it make up one of the most stylish yet daring looks. The hairstyle is truly gorgeous and comes together perfectly well. Curtain bangs for medium hair are extremely popular and give you the required hair makeover.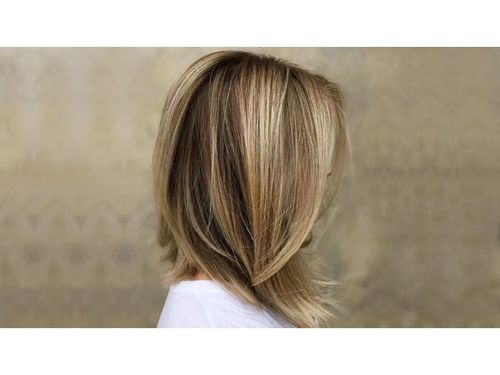 19. Graduated Lob For Medium Hair
The graduated lob for medium hair has shorter hair at the back which gradually get longer as you descend ahead. The hair in the front is much longer to the hair at the back and gives a distinct element yet can also make for a formal look.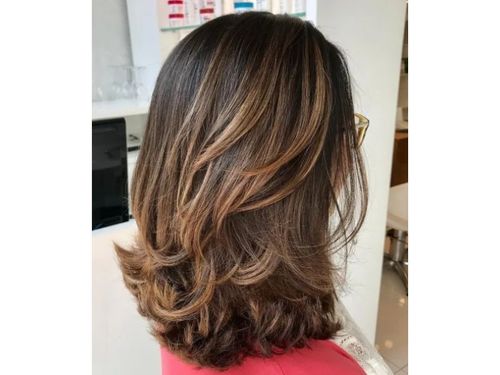 20. Layered Hairstyle For Medium Hair
The dimensional layers on medium hair length basically as the layers or cuts on the hair which adds the touch of symmetry or perfection to it. These layers are perfectly clubbed in to enhance the haircut.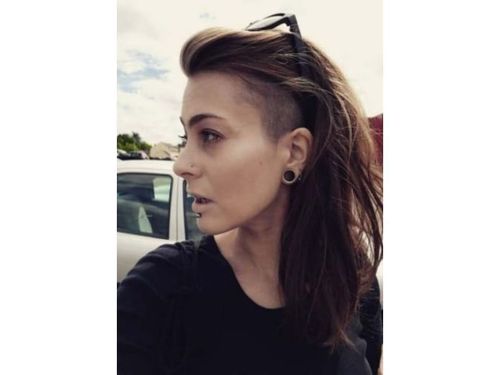 21. Medium Hair Length With A Shaved Side
The bravest thing that a girl could go for is the shaved head look from one side. This has a very Goth feel to it but nevertheless needs a lot of daring to pull it off.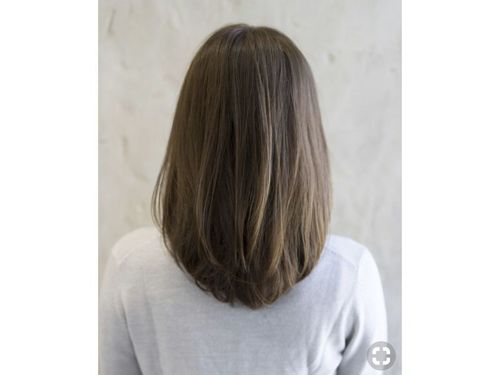 22. Shoulder Length U Shape Hair Cut
The shoulder length U shape hair cut for medium hair is amongst the most straight forward hairstyles. A concave curve at the bottom of the hair is not much of a change but yet looks amazing on most of the hair types.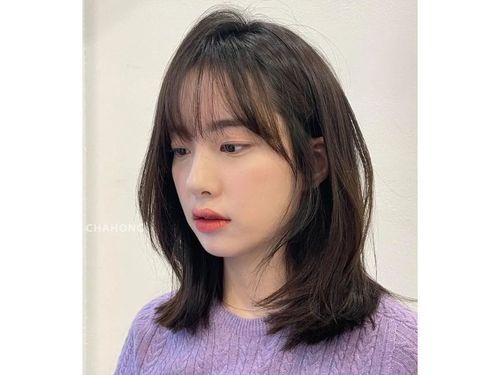 23. Medium Length Hair With Bangs
Medium length hair with completely see-through bangs on the forehead make for one of the most popular looks trending in the business at the moment.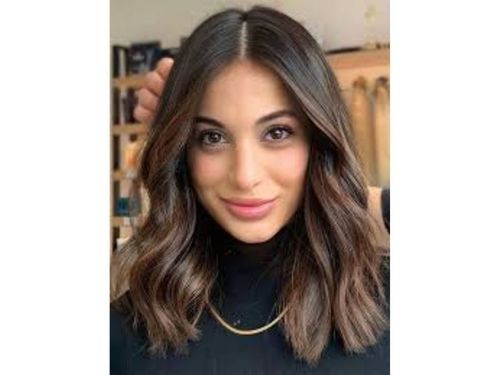 24. Middle Parted Haircut
Medium length haircut which is straight and sleek or messy and wavy, add a middle partition to it and it changes the game of most of the hairstyles.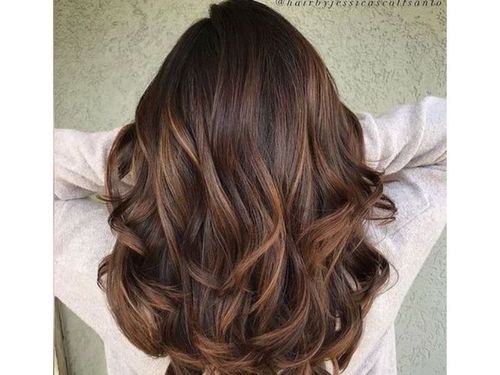 25. Layers For Shoulder Length Hair
Swoopy and filling layers, numerous in count to beautiful free-falling hair make for one of the most beautiful medium length hairstyles.
Go ahead and get yourself a hairstyle from one of the above listed ones, make sure that you carry on your personality but indulge in making your personality show through the type of hair that you opt for.