25 Best Short Haircuts For Women — Trendy Short Hairstyles
Shalu B
Updated At 24 Sep 23
Short haircuts for women are becoming more popular with time. The short trendy hairstyles help you standout from the crowd. Want to know the best short hairstyles for women which are trending this year?
From having manageable hair to getting a different look via various hairstyles, there are many reasons for going ahead with a short haircut.
But before you finalize your short haircut, take into consideration the shape of your face and hair texture. You need to get the cut right because it single-handedly can make or break your appearance.
To garner inspiration, we have selected the short haircuts for women which are trending this year. From bob cut to pixi cut, it includes all the popular and evergreen short hairstyles. Check out these trendy short hairstyles for women before you decide to go for a new haircut!
Top 25 Short Haircuts For Women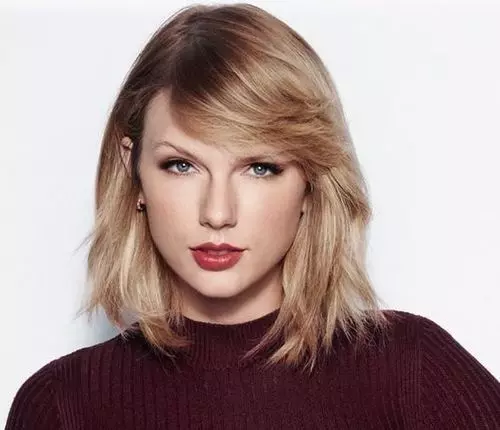 1. Sleek Bob With Side Swept Bangs
It is not possible to talk about short haircuts for women and not add Taylor Swift to that conversation. Add some spice to your sleek bob by adding side wept bangs to the mixture just like Taylor. She is the queen of short hair! Taylor Swift hairstyles never go out of trend!
One of the top short haircuts for women, try to go for a sleek bob with side swept bangs to make your look stand out. One of the short trendy hairstyles of taylor swift, this can be seen everywhere this year. Curly bob is another popular option one can opt for to showcase the trending new hairstyle.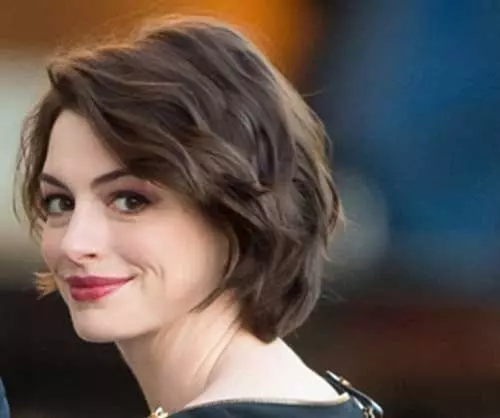 2. Short Chic
Follow in the footsteps of Anne Hathway (The Princess of Genovia, duh) and get yourself a cute, summery haircut that ends at the nape. It is longer than a pixie but shorter than a regular bob. Amongst the top short trendy haircuts, you will feel all the breeze and love us once you try this hairstyle. Short ombre haircuts are another type of trending hairstyles which have become extremely popular. These are all the rage these days and look very cute.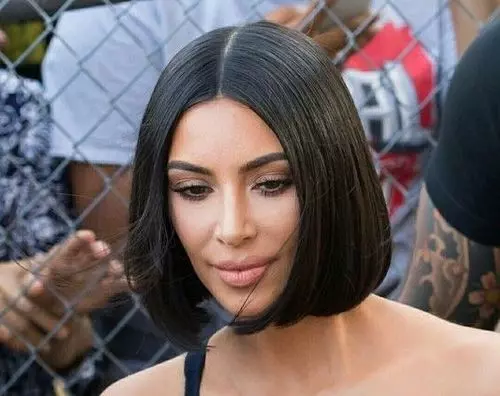 3. Round Bob
Go the Kim Kardashian route and opt for a round bob. You can never go wrong with this haircut. This glamorous cut is a blast from the past. The beautiful thing about this haircut is that it makes even thin and fine hair look thick. (Mission Accomplished!)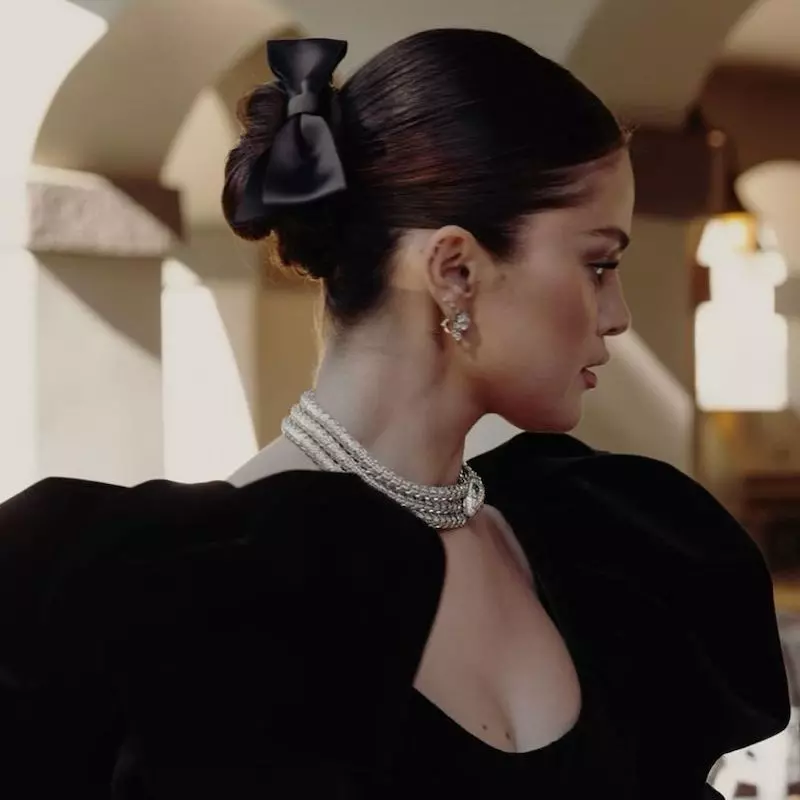 4. Sleek Bun
Buns can completely transform your look as shown by this Selena Gomez hairstyle. They are classic, looks elegant and are easy to carry. Ideal for any occasion and outfit, the sleek bun consists of parting your hair in the middle and neatly combing back and tying your hair into a bun.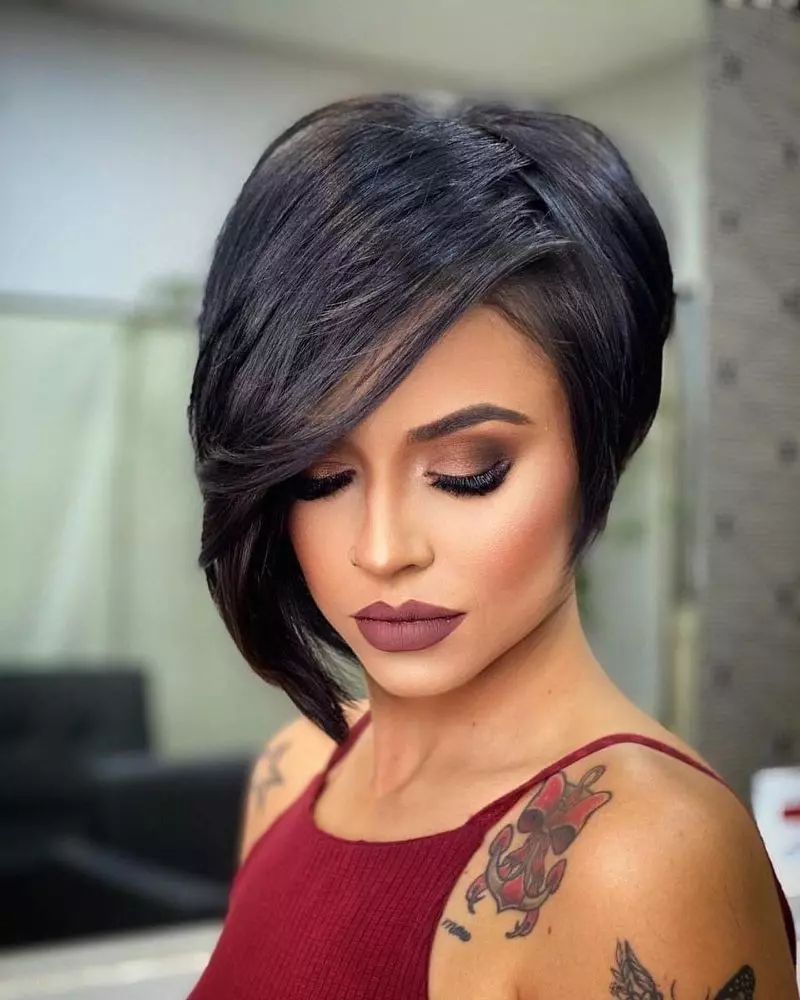 5. Pixie Bob
If your hair are short and you are looking for a new hairstyle to amp up your look, the pixie bob can be an excellent option. It gives ample space for your face features to get highlighted. Also, it allows you to try out various looks and puts focus on your tattoos as well. One can opt for layered bob to add more volume to the hair.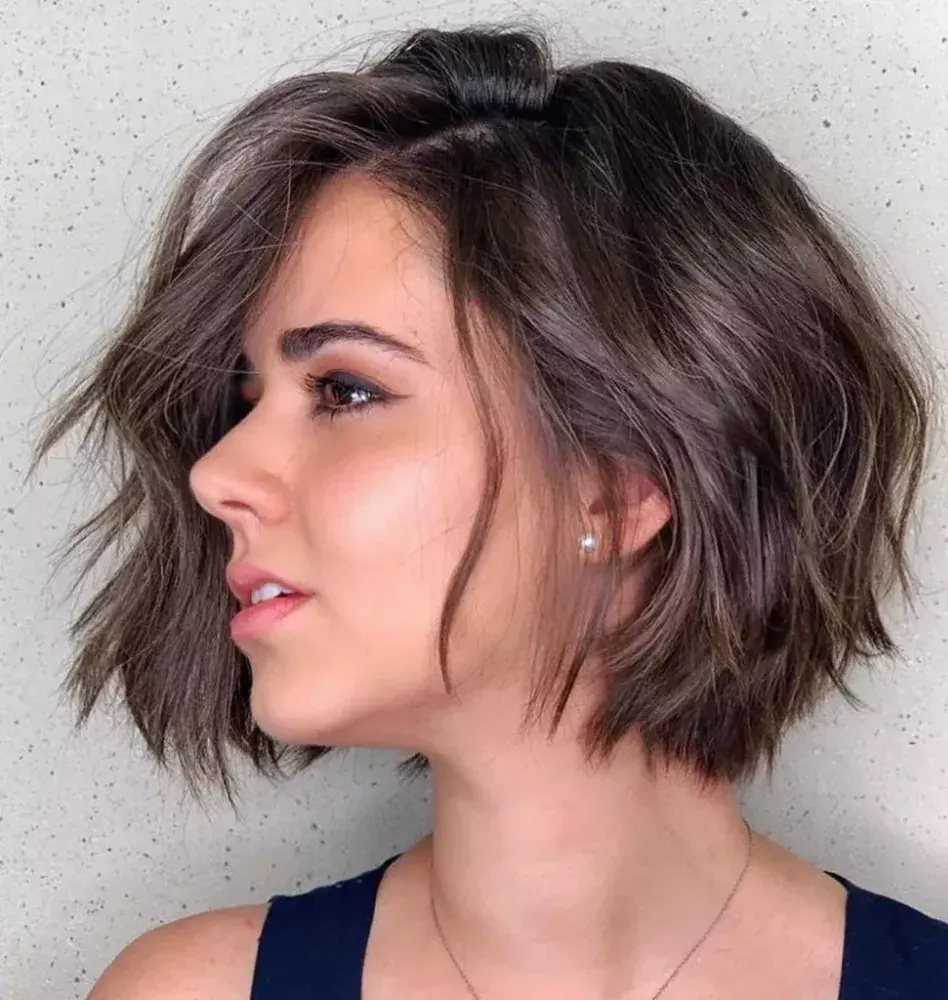 6. Short Wavy Bob
Looking for a feminine hairstyle which can amp up your look? Go for the short wavy bob and you won't regret. Pair it up with light makeup and accessories, and it can transform your look.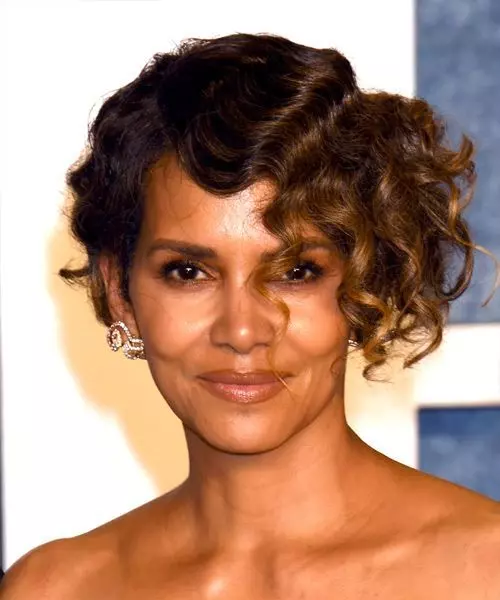 7. Halle Berry Short Haircut
This short curly hairstyle from Halle Berry looks stunning. If you are looking for a side parted haircut which can showcase your curls, then this haircut is just perfect.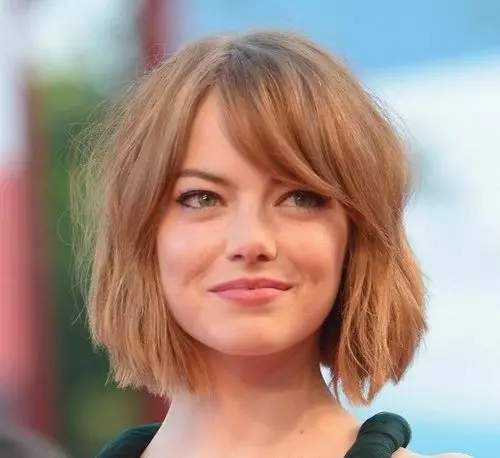 8. Round Bob With Side Swept Bangs
Emma stone short hairstyles have always been popular. She made a debut of this chic short haircut at the Venice Film Festival 2014. It is 2023 and this round bob is still one of the short trendy haircuts. Get yourself a round bob with side-swept bangs just like Emma Stone. Another beautiful option along with bob haircut can be a feather cut for short hair as this looks elegant and stylish at the same time.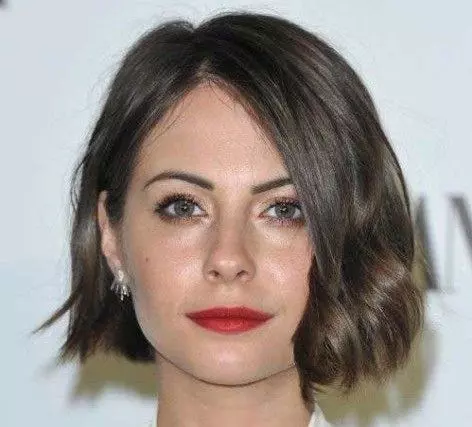 9. Wavy Chin Length Bob
Transform your look by going ahead with a wavy chin length bob hairstyle which is also a perfect haircut for round faced beauties. Trendy short haircuts always work!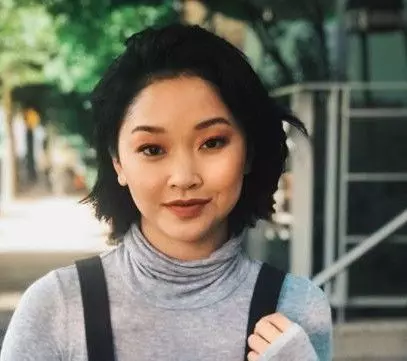 10. Chin Length Edgy Bob
Peter can keep the scrunchie. Lara jean won't need it anymore. To all the boys I have loved before star Lana Condor went for the biggest chop ever! She kissed goodbye to Lara Jean's long, dark hair only to say hello to an edgy chin-length bob for her upcoming role in Deadly Class.
You too can gather the courage and go super short like Lana. Bonus: Other than looking adorable, you can save quite a lot of money on shampoo and conditioner as said by Lana.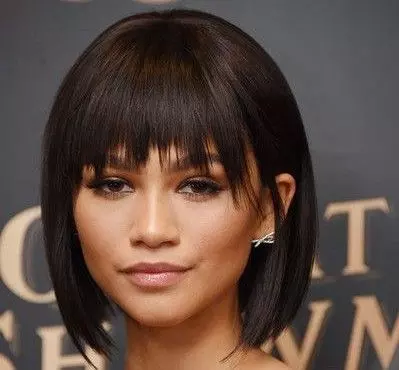 11. Round Bob With Choppy Bangs
Feel classic and modern at the same time with Zendaya's round bob and choppy bangs. Bangs need maintenance. So approach with caution.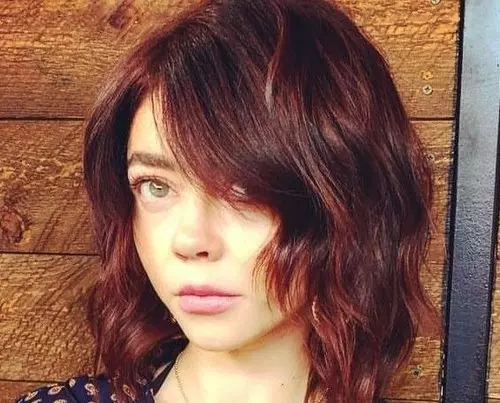 12. Shaggy Layered Bob
The Modern Family star Sarah Hyland has never shied away from experimenting when it comes to her hair. Come 2022 and she is back at it. You too can get a bob with shaggy layers and a side-swept bang to stand out in the crowd. Trendy short hairstyles like the shaggy layered bob will always be evergreen!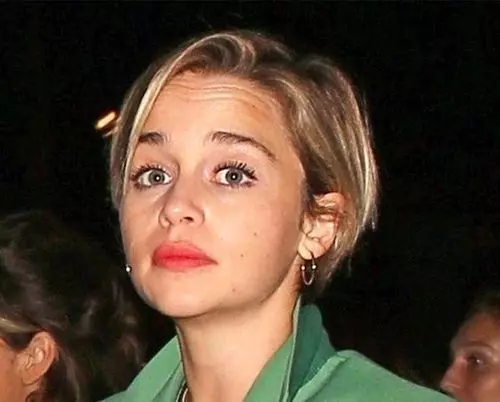 13. Pixie
When your queen does something, you are bound to follow. The short hair bug bit Khaleesi too. Emilia Clarke chose to go for a chop which was inspired by Gwyneth Paltrow's infamous 90s haircut. Cropped and layered, Clarke's pixie is giving us major #shorthairdontcare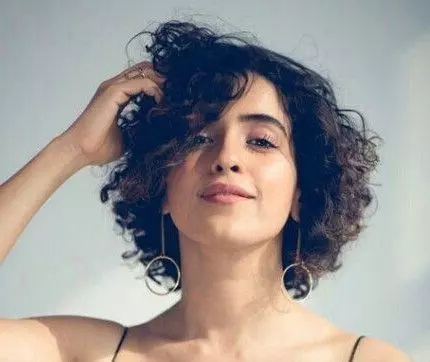 14. Chin Length Curls
Do you naturally curly hair? Don't worry. We have a short haircut for you too. Take inspiration and get a chin-length or a shoulder-length bob. This is the perfect length for you to showcase your short curly hairstyle. The key to nail this look lies in moisturizing your curls to ensure they look healthy and shiny.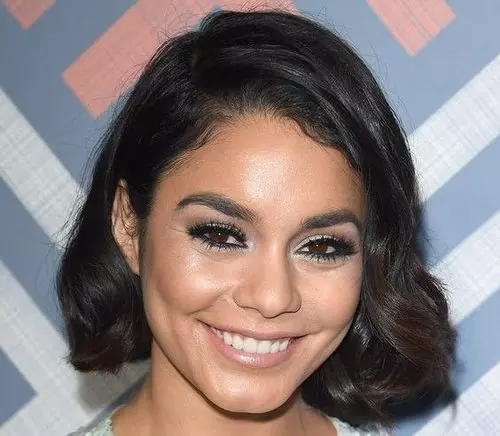 15. Asymmetrical Textured Bob
Make a statement like Vanessa Hudgens. Get mismatched lengths—shorter on one side, longer on other. Let your tresses take their natural course for this one.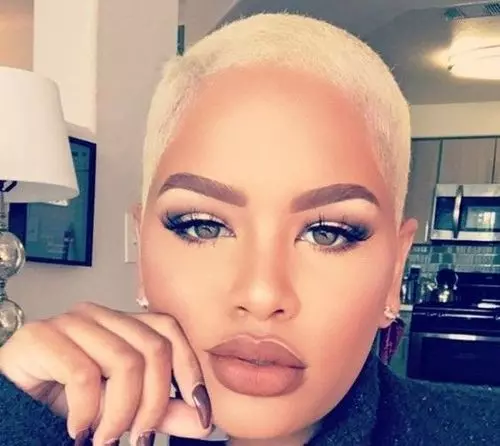 16. Buzz Cut
A buzz cut will bring to you a dramatic transformation in your personality. You won't even need to put any effort for maintenance.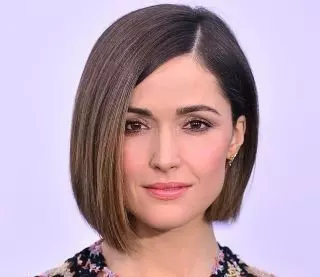 17. Asymmetric Blunt Bob
A different take on the blunt cut, this asymmetrical haircut adds all the required edginess to your appearance. The blocky ends give the illusion of volume and body.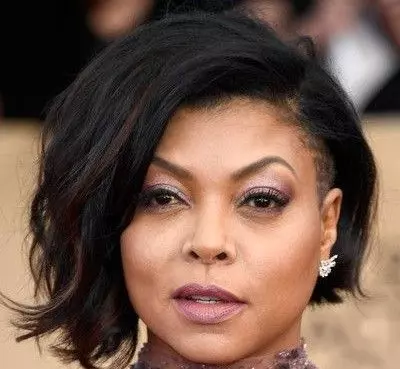 18. Wavy Asymmetric Bob
Add some dramatic flair to your hair just like Taraji P. Henson and opt for a wavy asymmteric bob.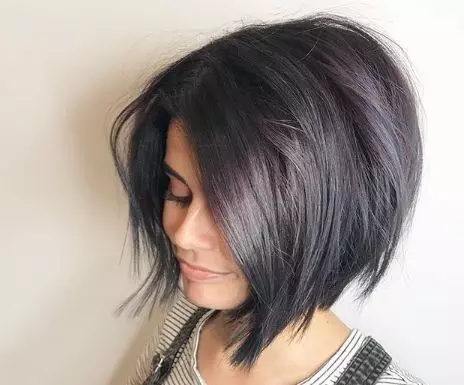 19. Graduated Bob
You can opt for a graduated or an angled bob if you want to stand apart from the crowd. Longer in the front and shorter in the back, this haircut looks amazing on everyone.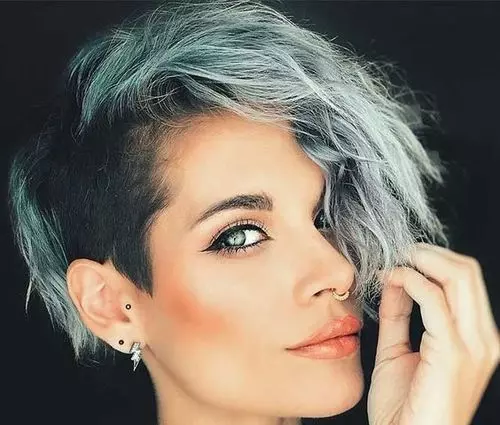 20. Undercut Fun
Though undercut is mostly favored by men, yet women are not so far behind. If you are feeling bold and want a cut that defines your fierce personality. This is your go to.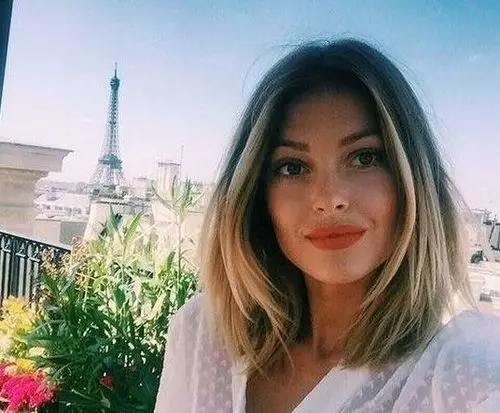 21. Sleek Lob
Still afraid to go super short? No worries. You can go the lob way. A lob or the long bob is just a longer version of the bob. This sleek lob can be worn in at least three different ways by changing the part.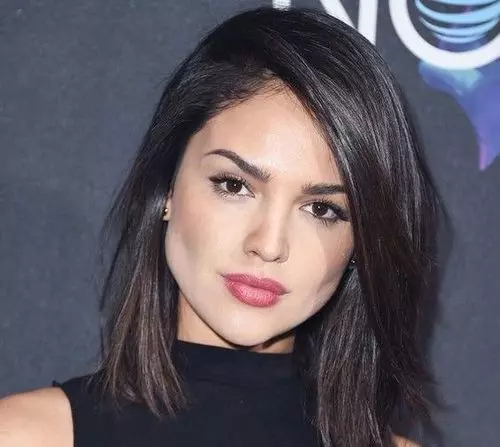 22. Layered Lob
If the simple and sleek lob is not your thing, then go for a layered one. This haircut is the best choice for thick hair.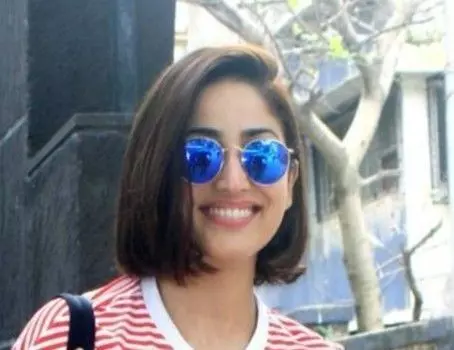 23. The Bob Hairstyle
This transitional bob is the perfect haircut for summer. This celebrity has been playing the style chameleon ever since by styling her hair in a variety of cool styles.
Let go of the fear. Your hair will grow back again. Stop thinking and just pick any of the short haircuts. Go chop chop!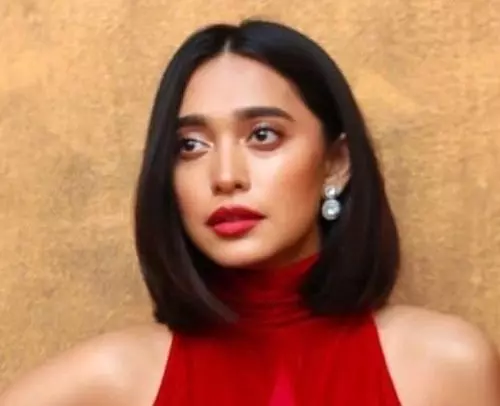 24. Sleek Bob
This sleek, sophisticated cut is giving us major inspiration to go try it our. Say yes to this vintage chic cut.
Go for this no fuss look like the Four More Shots star and style away!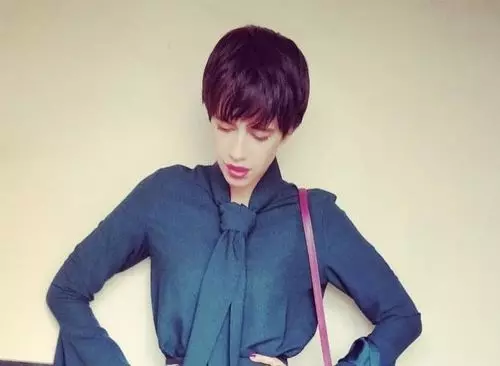 25. Grown Out Pixie
If a pixie is too mainstream for you, then switch it up and go for a grown-out pixie look just like Kalki. This is for those of you who are terrified of going Pixie-short. This style ensures a feminine look with its wispy and free pieces. You don't even need to use a brush for this style.
Related Articles