OGX Renewing Argan Oil Of Morocco Shampoo Review - 2023 (Updated)
Monika Satote
Updated At 31 Jan 23
Are you confused about using the Organix argan oil of morocco shampoo ? We capture the product review in detail which will answer most of your questions.
One of the best shampoo for straightened hair, this argan oil shampoo has the power to hydrate and soften your hair, face, body and nails. It restores the shine of lifeless hair because of its UV-protector and free-radical formulae.
Here is the OGX renewing argan oil of morocco shampoo review which is one of the best argan oil shampoos in the market. If you have damaged, dry or dull hair and are also facing hairfall issue, then this might just be the shampoo you are looking for. Check out the review to find it out!
OGX Renewing Argan Oil Of Morocco Shampoo Review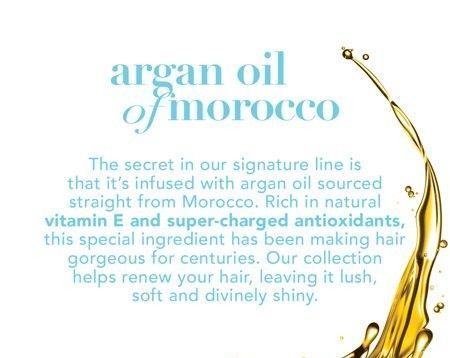 Brand Claims
The brand claims Argan oil of morocco shampoo provides soft and silky hair. It moisturizes your hair and also protects your hair from harmful UV radiations.
This argan oil of morocco shampoo is free from sulphate and paraben. It has natural Vitamin E and antioxidants which are useful to renew your hair. It gives strength and shiny appearance to your hair. The smell of this OGX Argan oil shampoo is very pleasant. One of the best sulfate-free shampoo for hair growth, the bottles used for storing this argan oil shampoo are eco-friendly and the product is not tested on animals.
Packaging - Argan oil of Morocco Shampoo
This Argan oil of Morocco shampoo is stored in a blue plastic bottle. It has the golden flip-open cap. The packaging of this OGX shampoo is leakage-proof, easy to carry and solid. The bottle is not very attractive but its cap looks striking.
Ingredients and date of manufacturing, as well as expiry date, is mentioned on one side of the bottle. The same side also has usage instructions.
Key Ingredients
1. Sodium Sulfonate – The name of this chemical is quite misleading. Though it contains the term sulfonate, it is not sulphate. It has high cleansing power and high foaming ability. It is safe for use in products which mix with water and remove dirt, oils, and pollutants so they can be rinsed away. This improves the cleansing property of this shampoo. But this sulfonate can make your hair dry and it can be irritating for your scalp.
2. Citric Acid – Soap by default is alkaline in nature which is not suitable for skin. Therefore, citric acid is used in this argan oil shampoo to balance the pH.
3. Glycol Stearate – It is an organic compound which is produced by chemically reacting stearic acid and ethylene glycol. It is used as a skin conditioning agent which is helpful for your scalp.
One of the best parts of this argan oil shampoo is that it is paraben free.
How To Use OGX Renewing Argan Oil Shampoo
1. Apply OGX Shampoo to wet hair
2. Massage the ends of your hair
3. Rinse the hair
4. Use OGX Conditioner after shampooing for better results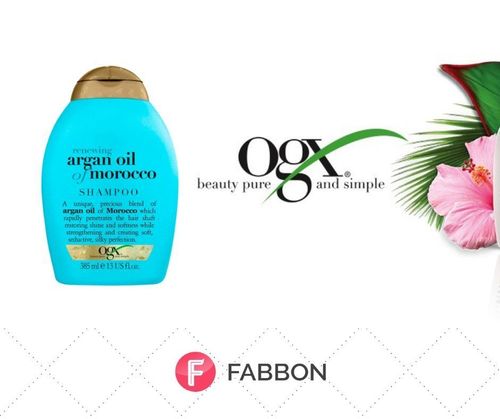 Our Experience Of Using Argan Oil Of Morocco Shampoo
The argan oil of morocco shampoo is quite mild and has the capacity to cure your damaged hair.
Argan oil is one of the essential oils which is beneficial for your skin and hair. Pure argan oil is very difficult to get as it is extracted from the nuts of the argan tree. OGX Renewing argan oil of morocco shampoo contains argan oil as one of its main ingredients and is considered as one of the most popular argan oil shampoos in India.
It has the ability to clean oily scalp by removing sebum, dirt and pollution particles. The shampoo has gel-like consistency which sometimes makes it difficult to come out.
Women have been using this shampoo to get soft, shiny hair and to control hairfall. Its one of the key ingredients is argan oil which is rich in vitamins, minerals and antioxidants.
The colour of this shampoo is light orange and It leaves your hair tangle free. Also, this OGX Argan oil shampoo is useful for faster hair growth.
If you have curly hair, it will definitely add to those curls. Just use it with a conditioner and your frizzy hair will be a thing of the past.
The effect of this OGX shampoo lasts for almost two days. If you have thin and frizzy hair, it will work wonderfully well to control them as well. Expect to get soft, shuny hair once you start using this argan oil of morocco shampoo.
If you want to lock the moisture in your hair, it is recommended to use conditioner after shampooing.
It also makes your hair look voluminous.
One can also experience hair regrowth with consistent usage of this shampoo. For dry hair, it is recommended to use the conditioner however sometimes you can avoid it as well.
Pros:
Sulphate and paraben free shampoo
Nourishes the hair
Works well for dry, damaged and frizzy hair
Strengthen your hair
Helps in fast growth of the hair
Contains Argan oil and Vitamin B5
Pleasant fragrance
In the case of curly hair, it enhances the curls
It gives tangle free hair
Suitable for all the hair types
Decreases hair fall
Makes my hair smooth and soft
Cons:
It is not free from silicones and mild sulphur-based cleansing compounds
Expensive
More quantity is needed if you have oiled your hair
Final Recommendation
The OGX Argan oil shampoo gives shiny, silky, stronger and longer hair.
It gives you tangle free hair which is remarkable. The hair fall gets reduced by a significant amount. This shampoo is free from sulphate and paraben which one of its biggest advantages.
OGX Argan oil shampoo nourishes your hair from roots but might not be best suited for your hair ends, so it is always advisable to use OGX conditioner with it.
If you have damaged hair, then this shampoo is recommended as it restores the life of hair. But if your hair is oily and long, then you will need a larger amount.
The sulfonate in this shampoo may cause irritation for your scalp which is the major issue.
This organix argan oil of morocco shampoo is a must have for dry, dull, damaged and frizzy hair. Though expensive, it will provide nutrition to your hair and will make them soft and shiny in no time.
It definitely helps in preventing hair loss and can also be used daily.
Go for it and you will not regret your decision.