15 Best Eyeliners Under Rs 500 - 2023
Shailee Basu
Updated At 01 Jun 23
Looking to find the best eyeliners in India which are affordable in 2023? Are you searching for best eyeliner under 500?
We list some of the best eyeliners which are of the best quality and wont pinch your wallet at the same time. From Lakme to Maybelline, these eyeliners do come from the best makeup brands in India. Our list of best eyeliners in India specifically cover:
8 Best Eyeliners Under INR 300
7 Best Eyeliners Between INR 300 And INR 500
Best Eyeliners Under INR 300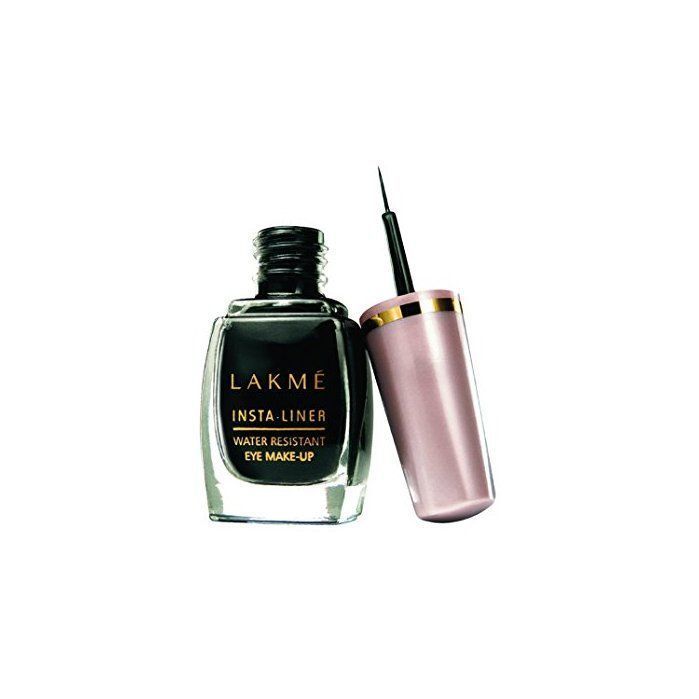 1. Lakme insta liner
Lakme has been a trusted makeup brand in India since time immemorial and this has been one of the oldest and best eyeliners in India that is surprisingly available at a price of only ₹ 110. This eyeliner accentuates your eyes with a bold definition. You can use the brush to create multifarious looks. One of the best eyeliner in india under 300, this is water resistant and gives an intense color in no time.
Pros-
Water resistant
Intense color
Suitable for daily wear
Best eyeliner under 300
Cons-
Not entirely water resistant- can bleed if it comes in contact with water or tears
Buy Here
Also Read: How to Apply Eyeliner: A Step By Step Tutorial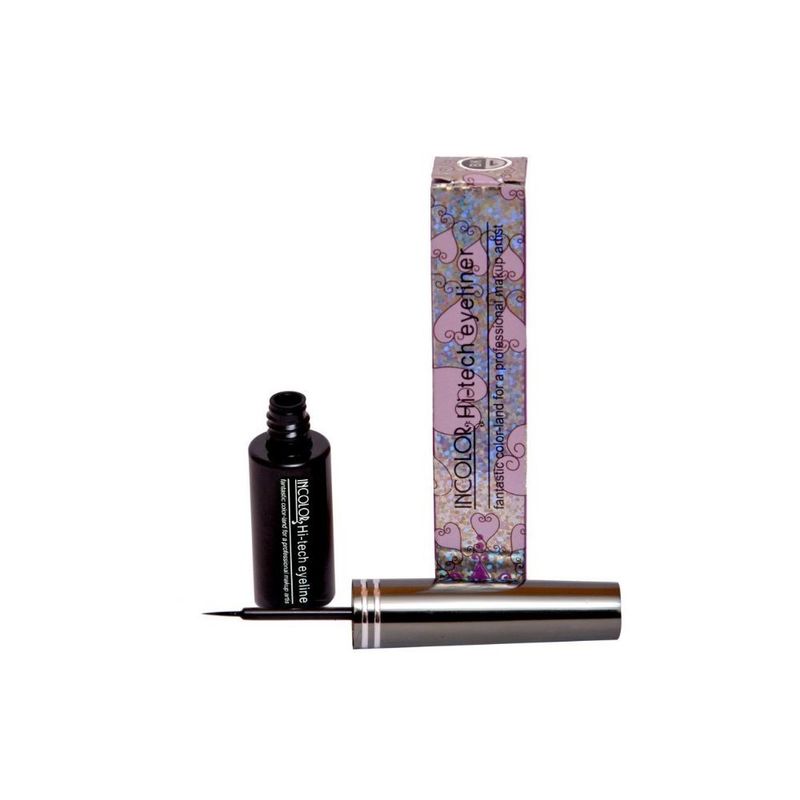 2. Incolor hi tech eyeliner
Create dramatic and offbeat eyeliner styles with this intensely pigmented liquid black eyeliner from Incolor. The super fine brush/applicator makes creating different styles hassle free. Get the bold and well defined eyes you've always wanted!
Pros-
Highly pigmented
Super fine applicator
Rich black color
Cons-
Buy Here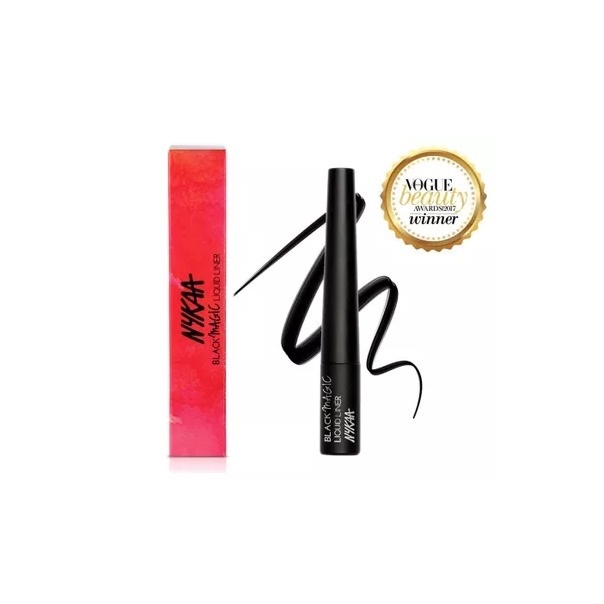 3. Nykaa black magic liquid eyeliner
Swipe right, and then swipe left; not on tinder but on your eyes. Get sensational and bold looking eyes with Nykaa black magic liquid eyeliner- it is highly pigmented, water resistant and smudge proof that lets your eyes do the magic for 10 hours!
Pros-
Rich black color that is intensely pigmented
Easy application
Water resistant, smudge proof and lasts for 10 hours
Buy it here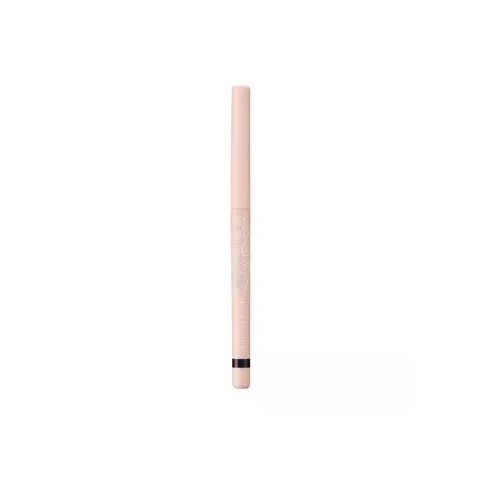 4. Maybelline New York Gigi Hadid Eyeliner
Want high impact intense eyes like Gigi Hadid? Opt for this limited edition Gigi Hadid gel eyeliner pencil from Maybelline New York. This eyeliner by Maybelline is part of an EXCLUSIVE LIMITED EDITION COLLECTION created and designed by the Maybelline Ambassador, Supermodel Gigi Hadid herself.
Pros-
Lasts all day
Glides easily and gives your eyes a higher definition
Smudge and waterproof
Best gel eyeliner in india under 300
Buy Here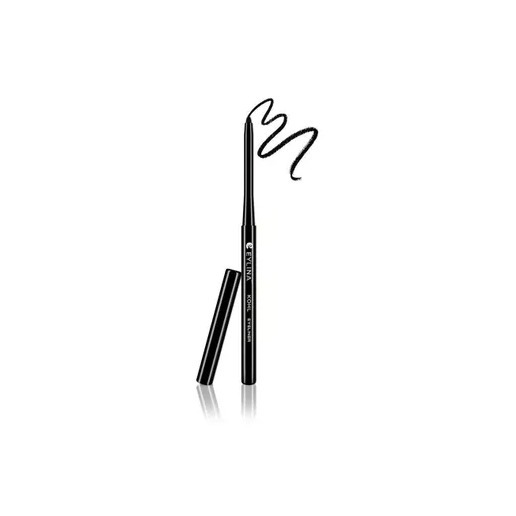 5. Eylina Kohl Eyeliner Twist Up
Eylina products are an exemplar of superior quality makeup products. This Kohl eyeliner gives you gorgeously colossal eyes. Their formula is highly pigmented, silky in texture and cruelty free. It is available not only in black but an array of vibrant shades like blue, brown and green.
Pros-
100% cruelty free
Highly pigmented
Smudge proof and lasts for long hours
Cons-
Not entirely water resistant
Buy Here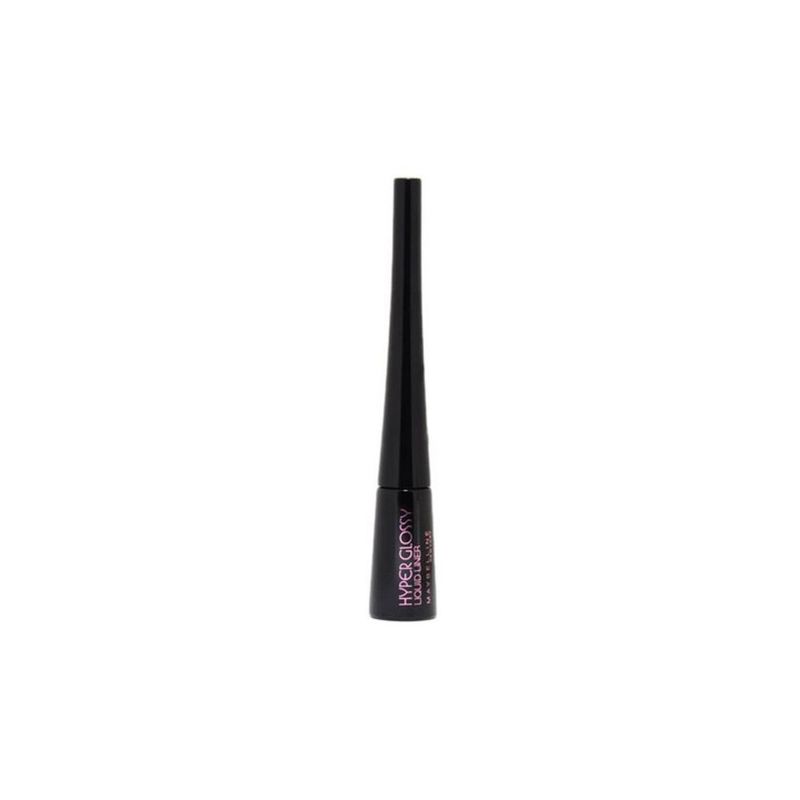 6. Maybelline New York Hyper Glossy Liquid Liner
Another commendable yet affordable eyeliner by Maybelline New York that feels nothing less than silk threads- it is intensely pigmented, glossy, waterproof, glides wonderfully and is available in bold and vibrant colors that every millennial needs. One of the best liquid eyeliner under 500, use this maybelline liquid liner to create versatile makeup looks.
Pros-
Available in black, tangerine orange, turquoise blue and khaki green.
Waterproof technology prevents smudging
Richly pigmented
One of the best eyeliner under 500
Buy Here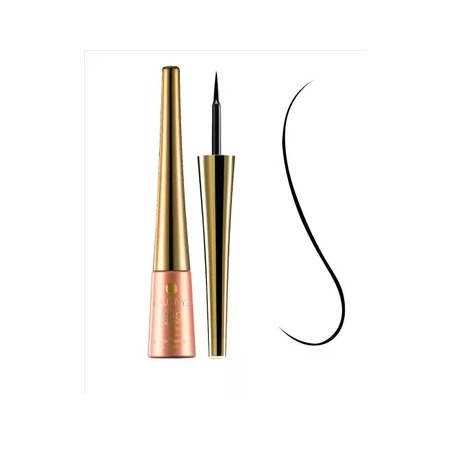 7. Lakme 9 to 5 Impact Eye Liner
With Lakme 9 to 5 Impact eye liner you can create a lasting intense look in just a few seconds. With its fast drying formula and a comfortable brush handle it's very convenient to create your desired looks.
Pros-
Intense long lasting colour
Water resistant
Fast drying formula
Brush handle with comfortable grip
Cons-
Does not last for a long time
Buy Here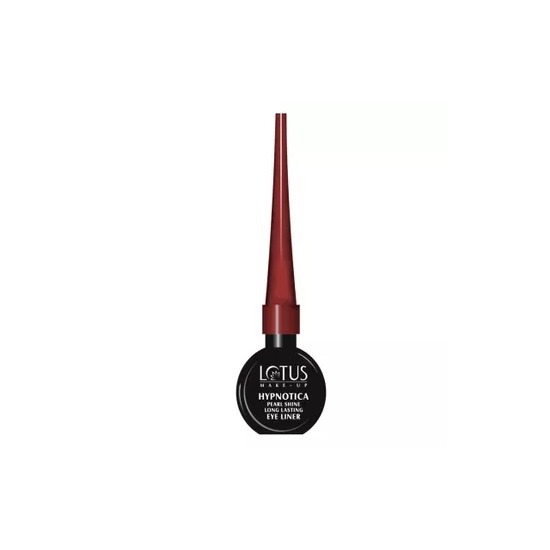 8. Lotus Make-Up Herbals Hypnotica Pearl Shine Long Lasting Eye Liner
With a precision felt tip for application, you can now create the sharpest styles without any stray marks and smudges. This classic intense black eyeliner with impeccable pigmentation is spill proof. So you can always keep it handy in your pocket or handbag!
Proscontains a smidgen of shimmer that gives you bold and dramatic eyes. It comes with a long cap which makes it an efficient applicator.
Pros-
Lasts for over 5 hours
Smudge proof
Available in five shades
Spill proof bottle
Maximum precision
Impeccable pigmentation
Cons-
Not waterproof
Not ideal for those who have oily eyelids
Doesn't have pearly lustre
On drying it looks matte instead of jet black
Doesn't look like an intense black shade
Buy Here
Best Eyeliners Between Rs 300 And Rs 500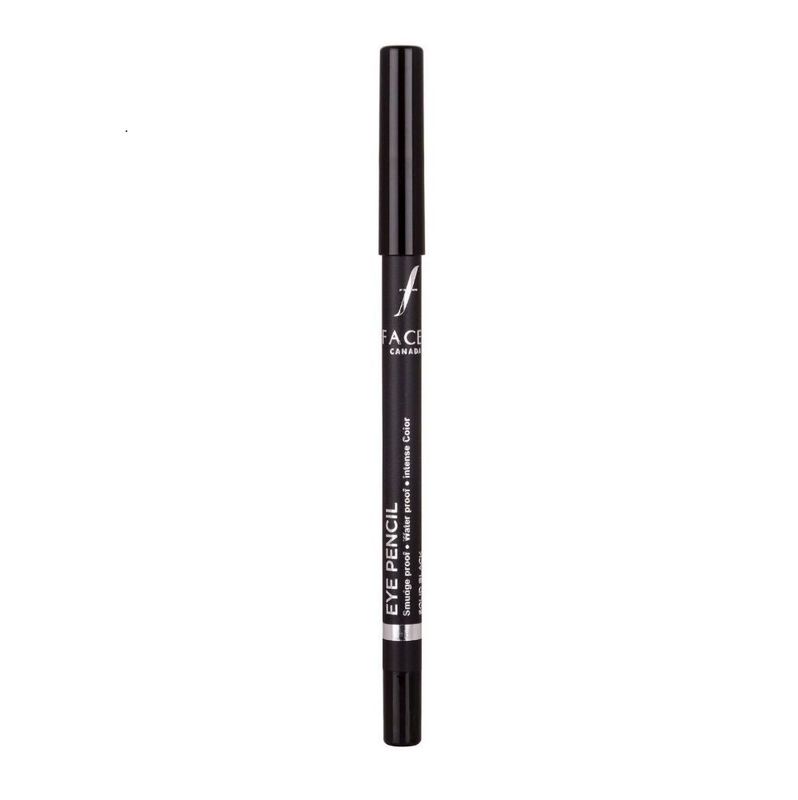 1. Faces eye pencil solid
One of the best eyeliners under Rupees 500. Get an intense smooth definition in just one stroke. You can use this long lasting eye pencil on your upper lash line as well as waterline for dramatic eyes.
Pros-
Easy application
Smudge proof
Intense satin black finish
Economical
Best eyeliner under 500
Cons-
The pencil becomes blunt very quickly
No built-in sharpener
Buy Here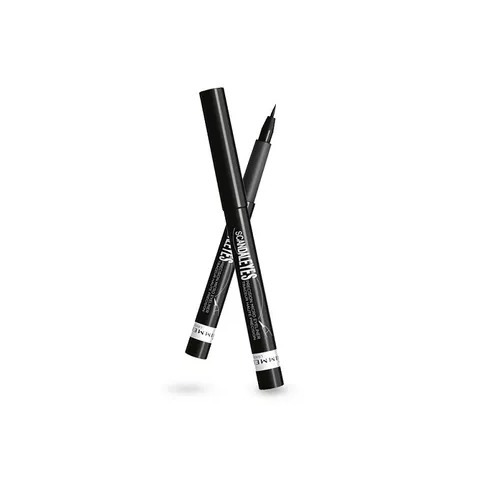 2. Rimmel Scandal Micro Eyes Precision Waterproof Eyeliner
With a felt tip fitted for absolute precision for application, Rimmel Scandal Micro Eyes Precision Waterproof eyeliner is water proof as well as smudge proof. Its compact and convenient design makes it easy to carry around. With absolutely no fragrance, this eyeliner comes with the welcome advantage of a fast drying formula giving you the perfect eye look in seconds.
Pros-
Convenient application
No fragrance
Precise application
Cons-
Below par pigmentation
Only works when applied horizontally
Not entirely opaque
Buy Here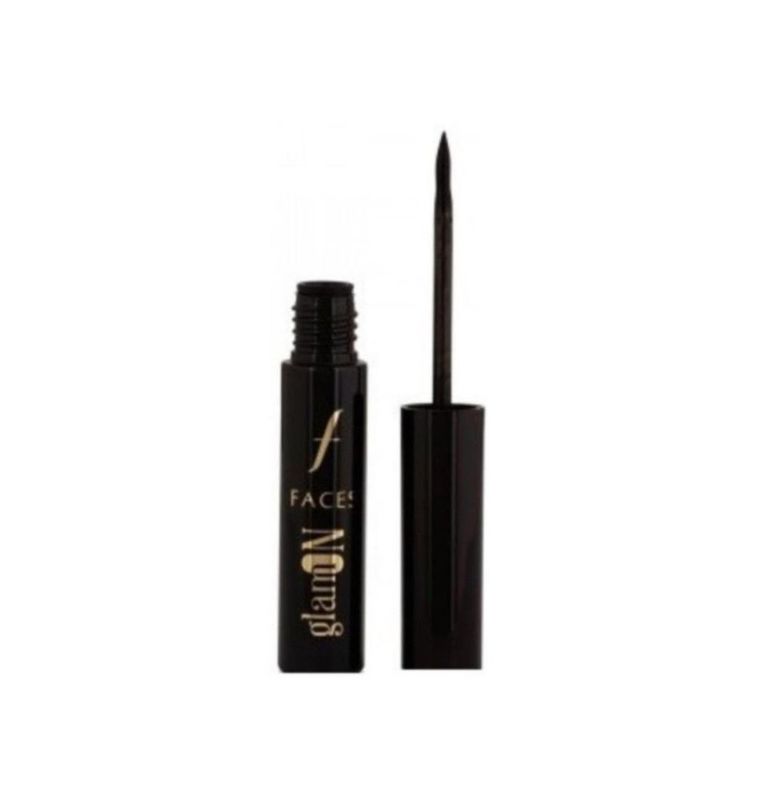 3. Faces Glam On Perfect Noir Eyeliner
Faces apparently never fails to disappoint its customers. The Faces Glam On Perfect Noir Eyeliner is just about the best eyeliner for a meagre price of Rs 449. Just a single stroke with its moderately firm applicator, you can have a glossy black finish which stays for about 6 hours. The best part however is that, it does not irritate the eyes and is free of paraben!
Pros-
Intense glossy black finish
One stroke of the eyeliner is enough for a perfect application
Free of mineral oils and paraben
Cons-
Applicator is slightly stiff
It's not entirely smudge proof
Buy Here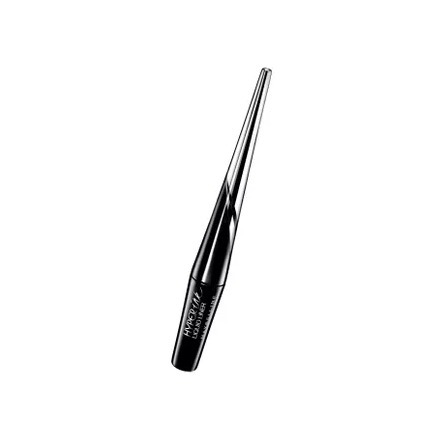 4. Maybelline New York Hyperink Liquid Liner
The impeccable jet black shade of the Maybelline New York Hyperlink Liquid Liner can endure 12 hours of giving you absolute smudge proof perfection with eye makeup. With excellent pigmentation and a one of its kind Flexi cushion tip, the control of beauty lies in your hands with this product. One of the best eyeliner under 500, this gives a precise application and comes with a 12 hour smudge proof formula.
Pros-
12hours smudge proof formula
Unique Flexi cushion tip
Precise application
Fast drying formula
Easy to cleanse formula
Water resistant
Cons-
Very less quantity of actual product
After about 6 hours of application, products starts to peel off from corners.
Buy Here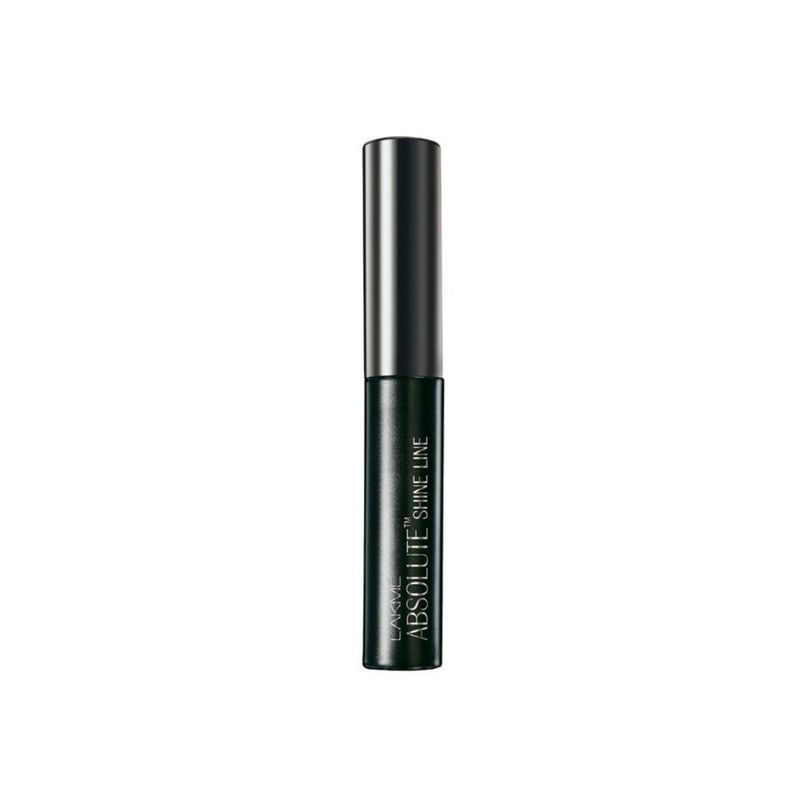 5. Lakme Absolute Shine Liquid Eye Liner
The Lakme Absolute Shine Liquid Eye Liner comes with plastic bristles which are firm but thin helping with precise application. With a fast drying formula which is more effective than its other Lakme counterparts, it takes only a single stroke to get a precise matte black finish. The long handle makes it especially easy to apply the eyeliner as you wish. Go for this Lakme product if you are looking for the best liquid eyeliner under 500.

Pros-
Dries very quickly
Matte black finish
Precise application
One of the best eyeliner under 500
Cons-
Over long periods of time it starts cracking
Not entirely smudge proof
Not good for long term application
Buy Here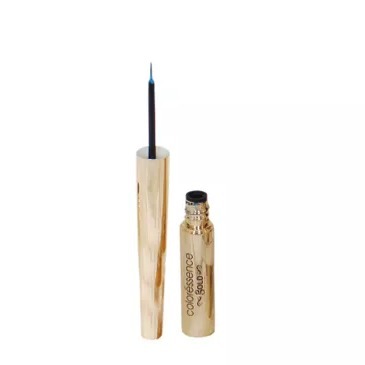 6. Coloressence Camera Ready Long Wear Eye Liner
It's water proof formula gives a bold look with just one stroke. The glossy black with the precise application and unmatched control makes it one of the best eyeliners in its price range. Coloressence Camera Ready Long wear eyeliner also has the added benefit of being smudge proof.
Pros-
Water proof and smudge proof
Glossy finish
Precise application
Buy Here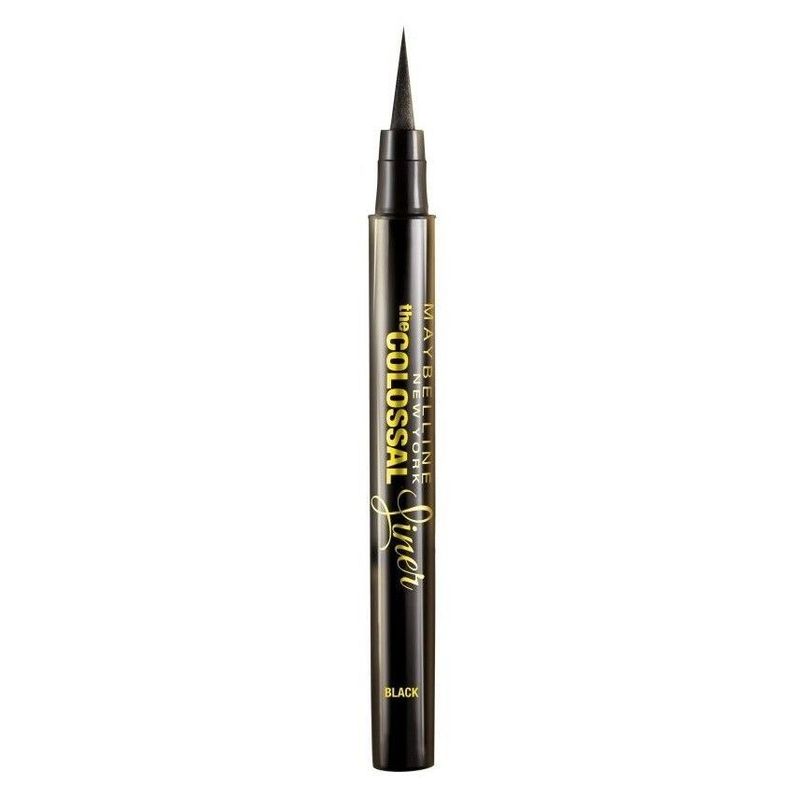 7. Maybelline New York The Colossal Liner
This is probably the best eyeliner released by Maybelline New York and is amongst the best eyeliner for brides. With a 0.4mm Flexi tip applicator, this absolute black eyeliner gives you flawless precision. It's ink pigment technology along with the smudge proof and water proof formula ensures that you look impeccable for 12hours.
Pros-
Intense black finish
Smudge proof
Waterproof
Precise application with 0.4mm Flexi applicator tip
Cons-
Slightly expensive
Because of its fast drying formula, in case of mistakes, it needs to be removed and reapplied from scratch.
Buy Here
Related Articles