9 Amazing Makeup Hacks For Girls With Thin Faces!
Kritika Mishra
Updated At 08 Dec 22
Tired of eliminating narrowness on the face? Looking for makeup for thin face? Want an instant healthier look? Well, makeup can cure almost anything!
We bring you great makeup hacks to add an instant fullness to thin and oblong faces within snaps!
The right makeup for thin face can indeed transform your look.
So let's begin !
We cover the following:-
Top 4 Makeup Hacks For Eyes (For Thin Face Girls)
Top 5 Makeup Hacks For Thin Face
Long Face Makeup Tips
Popular FAQs On Makeup For Thin Face

Top 4 Makeup Hacks For Eyes (For Thin Face Girls)
1. Go For Bold Lashes If You have A Thin Face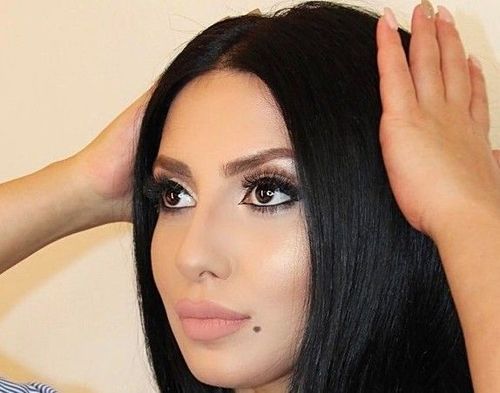 If you are looking for best tips for makeup for thin face, then one option is to make your eyes stand out.
Bold and longer lashes make your eyes pop. This adds weight to face and gives a fuller look from the top part of the face. A good lash elongating mascara or false lashes work wonders!
This is one of the most popular long face makeup tips which works well for anyone with a thin face.

2. Avoid Dark Eyeshadows If You Have A Thin Face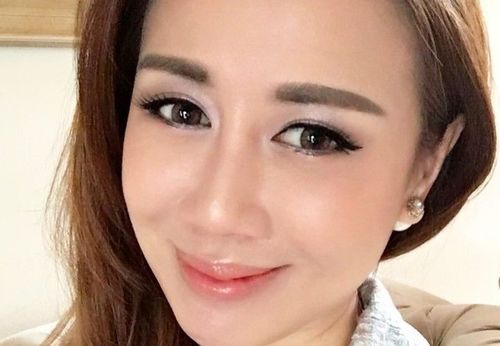 The makeup for thin face should be such that it should not make the face look skinny or narrow, hence avoid dark eyeshadows. Dark shadows create a heavier look that narrows the face even more. Opt for pastels and sheer light colors of eyeshadow to create a bright eye look!
3. Go For A Winged Eyeliner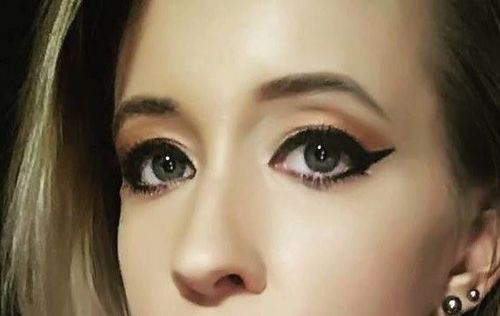 Cat eye or winged eyeliner creates a wider look from the top part due to the elongated eye shape created. This balances the shape structure and cancels out the narrowness of the face. Winged eyeliner hence works perfectly if you are looking for makeup for skinny face.
4. Angled Arc Eyebrows Can Make A Difference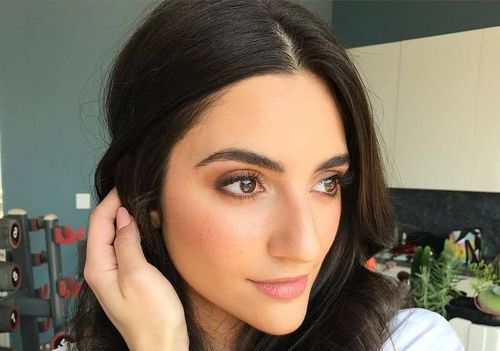 Eyebrows can add a dramatic difference. Full eyebrows give a balanced look by adding weight from the top. Also an angled arch creates a wider illusion from top shifting the focus from the narrowness of the face. Go for angled arc eyebrows whenever you are looking for skinny face makeup ideas.
Top 5 Makeup Hacks For Thin Face
1. Pick The Right Base While Going For Skinny Face Makeup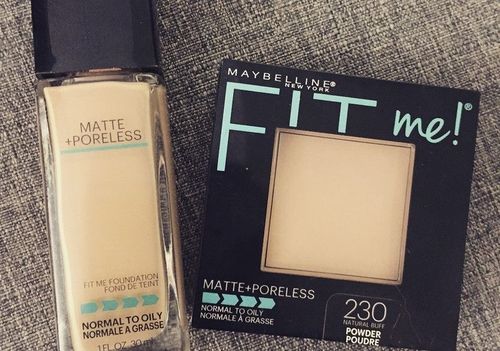 A good foundation and concealer matters a lot and makes a big difference! Lighter shades give a pale look that can make you look sick. Choose a color that matches your skin tone and has a vibrant touch to give a nice glow! While makeup for all face types is important but if you are looking for makeup for narrow face, then picking the right base if extremely crucial.
2. Apply Blush Differently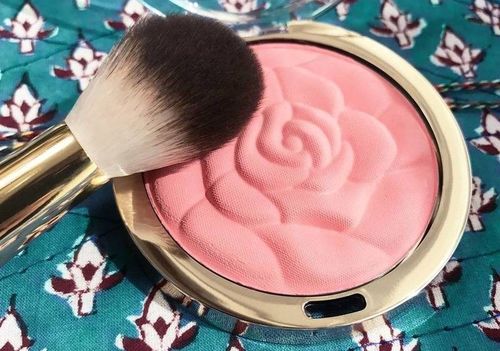 Skip the traditional way of applying blush on cheekbones. Instead, apply on the side of cheeks like a bronzer. This creates an illusion of wider face and the pink hue adds a healthy pink radiance! Makeup for thin face is not challenging once you are aware of these amazing makeup hacks.

3. Contour Forehead And Jawline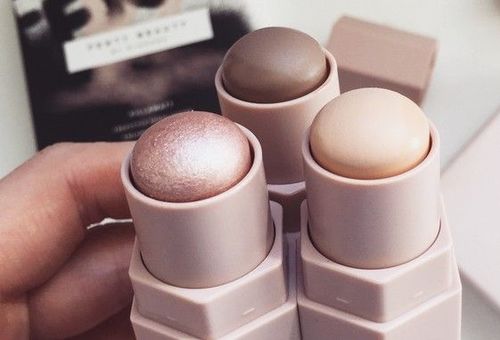 Makeup for thin face requires special attention to contouring.
Avoid contouring cheekbones and nose as it will narrow down your face further. Instead, contour forehead and jawline to create a wider base and reduce the oblong thinness. Skinny face makeup demands paying attention especially to contouring as doing it incorrectly can make the face look narrow.

4. Use Highlighter To Get The Glow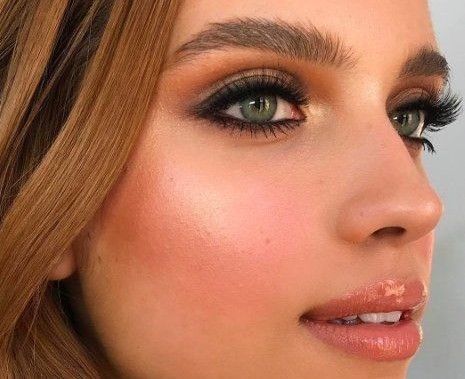 Add an instant glow with highlighter. Apply on cheekbones, temple of forehead and underneath eyebrows to get a dewy look! Amongst the popular makeup tips for girls, using the highlighter correctly can give instant glow and add dimension to your look.
5. Invest In A Good Primer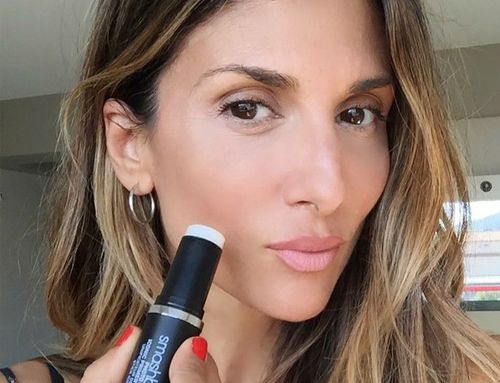 Yes, we always mention; the primer is crucial. Not only it holds makeup for long, but it prevents creasing out. Creased makeup gives a wrinkly look that leads to an aged look of the face. And thin faces get highlighted more. While performing makeup for thin face, always invest in a good primer to avoid makeup creasing.
All it takes is the right technique and some makeup to lift off that thin face! Makeup for skinny face can infact be a gamechanger. Add fullness to your face with these simple makeup tricks! We are sure this shall work for you!
Long Face Makeup Tips
If you have a thin face, then makeup becomes increasingly important to get the perfect look. Follow these long face makeup tips and you will always stand out in the crowd.
Contour Correctly - The makeup needs to be applied in such a way that the oblong face should look short and this can be achieved seemlessly using contouring. Make sure you focus on the forehead, hairline and jawline. Contour under the hollows of your cheekbones as this will make your face look wider.
Focus On Eye Makeup - One of the main things here is to draw attention towards your eyes as that will shift the focus from the long face. Go for bold lashes or a winged eyeliner and make sure to select the right eyeshadows as this will help shift the focus.
Invest In The Right Products - Make sure to invest in the right set of makeup products as this can help immensely. Pick the best primer, highlighter, blush, foundation and concealer to get that perfect look.
Pick The Right Hairstyle - Alongwith makeup, it is equally important to select the right hairstyle. A blunt bang or a side swept bang is a good option as this would help to hide a large forehead. If you are more comfortable with layered hairstyle, then prefer going with long layers. Avoid short layers as this will make the face appear long.

Popular FAQs On Makeup For Thin Face
Q- Which are the most effective makeup hacks for girls with thin faces?
Makeup for thin face is tricky as a mistake here can make the face look longer. The key to thin face makeup is to:
Focus on eyemakeup - One can go for winged eyeliner or arched eyebrows or highlight on the lashes (by using the right mascara)
Contour Correctly - Focusing more on jawline and forehead is the right thing to do. New York makeup artist Jessica Lauren suggests that "For an oblong face, one should contour the sides of the jaw and hairline with a bronzer to minimize the focus on the forehead".
Apply Bronzer At Right Places - The right usage of bronzer for oblong face can drastically change the look. The aim here is to make the face look short and wide. For this one can use a bronzer along the forehead hairline and then blend it downwards. You can also use it at chin bottom. Doing this ensures that the face looks wide.

Q- How to make a skinny face look fuller?
To make skinny face look fuller, you can try the following tips.
Accentuate your eyes - Let the focus shift towards the eyes but make sure your eyes draws attention upward.
Use the blush and bronzer at correct places
Use the highlighter on the cheeks
Add a primer to your makeup
Pick the right makeup base
Pick the right hairstyle - Avoid short layered hairstyle
Q- How to make cheeks look fuller with makeup?
To make cheeks look fuller with makeup, you can try the following tips.
Use blush correctly - Make sure you apply blush on the apple of the cheek. Try to add a brighter shade than your skin tone to the cheek as it will make it look fuller.
Contour in the right area - Blush and contouring play different roles. A contour is darker and is uaually matte. The blush is usually brighter. Contour under the hollows of your cheekbones as this will make your face look wider and will also make your cheeks look fuller.
Related Articles