25 Timeline Photos Of Chrissy Metz - 2023
Olivia
Updated At 02 Jan 23
An American artist and singer, Chrissy Metz rose to fame with her role as Kate Pearson in the television series This Is Us. Her role was loved by millions of hearts and also gave her several nominations and awards. Chrissy Metz became an internet sensation when she took on her weight loss journey. Everyone around is fascinated with Chrissy Metz.
Chrissy Metz has always been a role model to many and inspires Generation Z. Chrissy Metz's life from her birth to fame is engrossing. So, let's check out 25 Timeline Photos Of Chrissy Metz.
25 Chrissy Metz Photos Over The Years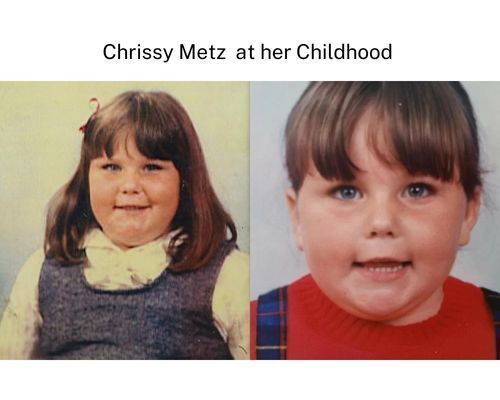 1. Chrissy Metz At Her Childhood ( 1980)
September 29, 1980, marks the birthday of Chrissy Metz. She was born in Homestead, Florida. Early in her life, she lived in Japan, as her father Mark Metz was stationed there for the US Navy. Afterwards, the family moved back to Gainesville, Florida, where she attended elementary, middle, and high school. Chrissy Metz looked adorable during her childhood days.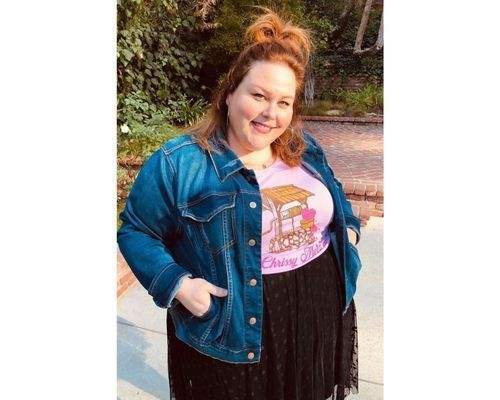 2. Alma Mater
Chrissy Metz graduated from Florida State University, where she was previously attending her middle and high school too. Later she took a job at the Mcdonald's restaurant, as she wanted to buy a pair of sneakers that her mother refused to buy for her.
Do read Chrissy metz story as it showcases how she had overcome all the obstacles in her life to reach the position she is in. Her story is an inspiration to many people.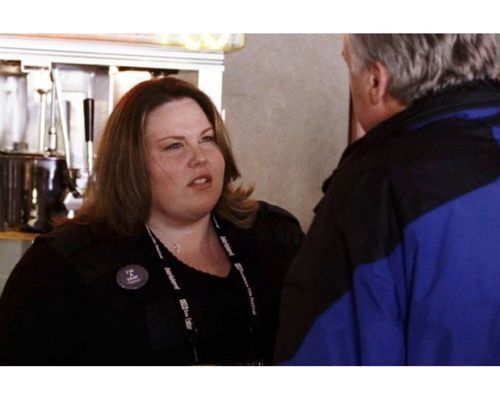 3. Acting Debutant (2005)
Chrissy Metz bagged her work in acting, with small roles in Entourage -Season 2 - The Sundance Kids as a counter girl, which was an American comedy-drama television series and All of Us. This was her debut on television.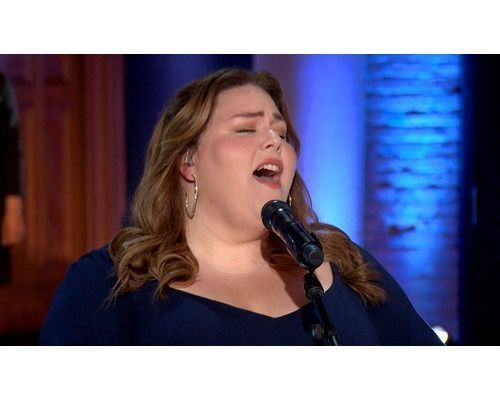 4. Chrissy Metz Auditioned For American Idol ( 2007)
Before starting her acting career, Chrissy was much interested in singing. She auditioned for American Idol but was ultimately rejected. This was her first step towards show business. Looks like her destiny towards fame had to begin with her acting cuts and not striking her vocal cords at this time.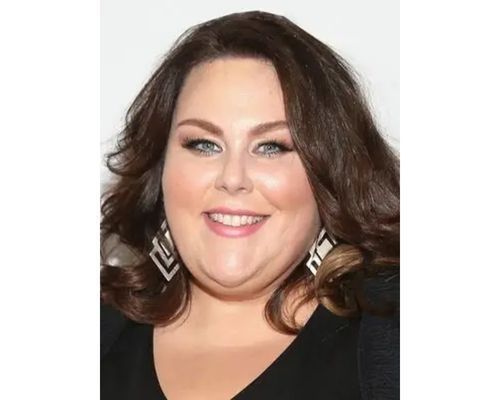 5. Screen Appearances (2007 - 2008)
After her debut performance, Chrissy Metz got more short roles in movies and television shows such as Loveless in Los Angeles, My Name Is Earl and The Onion movie.
Do check out Chrissy Metz looks as we cover 25 of her most popular fashion looks across awards ceremony, Golden globes, Emmy awards, various looks in stunning dresses, gowns and many more.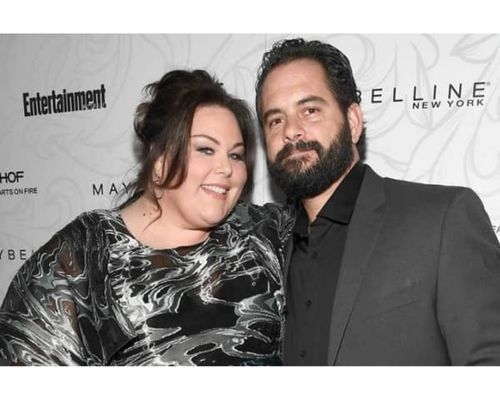 6. Chrissy Metz Got Hitched (2008)
Metz married British journalist Martyn Eaden in Santa Barbara, California, on January 5, 2008. Chrissy Metz was married to Martyn Eaden for 5 years and later they separated due to personal differences.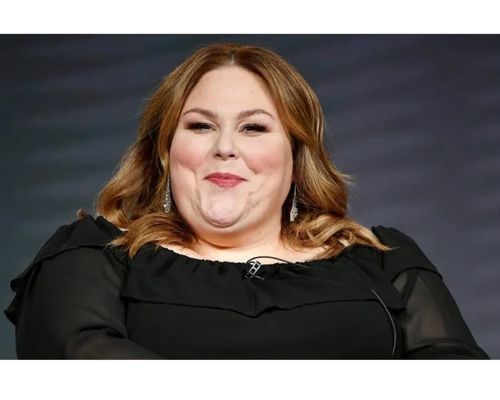 7. Chrissy Metz As Maggie Harman ( 2009)
Chrissy Metz was seen again in a television movie, Solving Charlie which is a series of tricks to solving puzzles.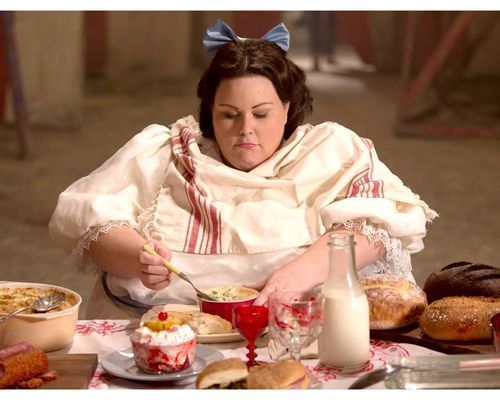 8. Chrissy Metz in "Huge" ( 2010)
Chrissy Metz played a short role in Huge which is a teen drama series and played the role of Shoshanna. She was featured in the Episode: "Talent Night".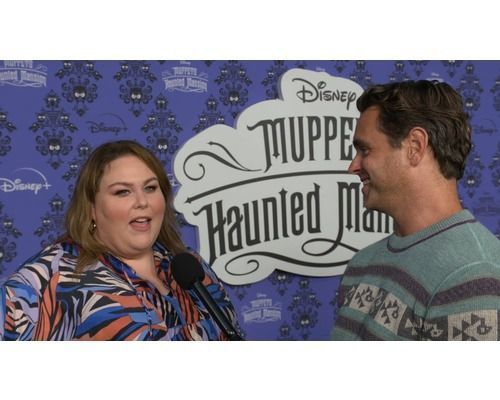 9. Chrissy Metz As Barbara ( 2014- 15)
Chrissy Metz was seen in American Horror Story: Freak Show, as Ima 'Barbara' Wiggles as a fat lady. Her performance was well appreciated by the audiences and people around her started recognising her as an actress.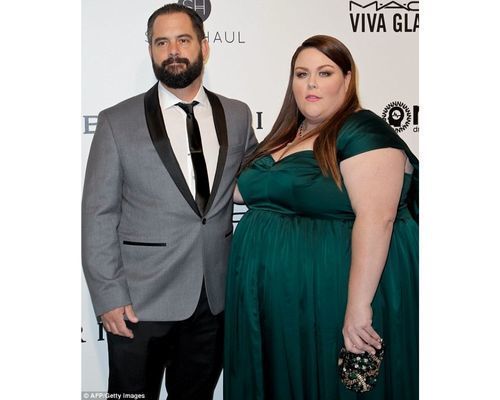 10. Breaking Marriage ( 2015)
Sometimes things don't work as planned. Chrissy Metz had started her acting career on the personal ground that her marriage with Martyn Eaden was about to break. They both were much in love but due to "irreconcilable differences" they got separated and finalized their divorce on December 11, 2015. They have remained good friends.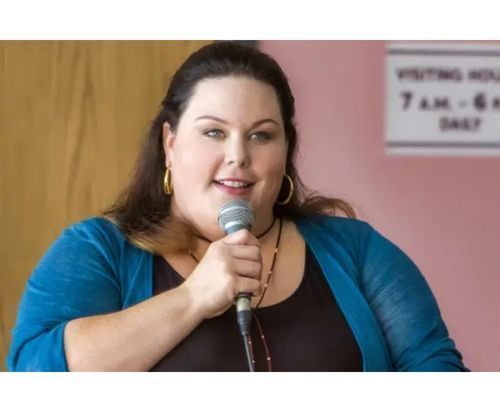 11. Chrissy Metz's Life Turning Point (2016)
In the year 2016, Chrissy Metz bagged the role of Kate Pearson in " This Is Us", an American family drama television series. This was one of the life-changing times for Chrissy Metz to uplift her professional career and monitory wise too. Chrissy Metz moved to Los Angeles. She got recognised and appreciated for her performance. Chrissy Metz quotes, "I can't go anywhere without people talking to me or recognizing me from the show [This Is Us (2016)]. This woman told me she never understood her daughter and her weight issues 'til she saw the show. She got teary-eyed, I started getting teary-eyed...it was beautiful"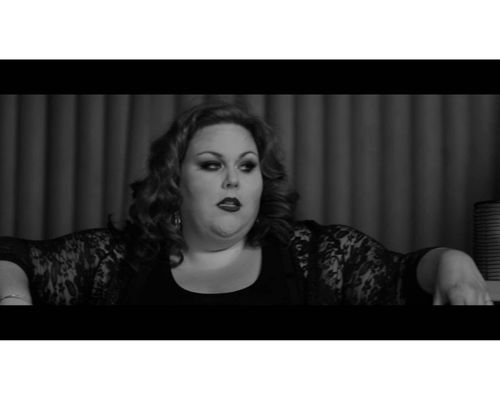 12. Chrissy Metz And The Vapors (2016)
This was her singing debut in a single-released song "Trouble With The Winners", where she was also featured in this music video. People loved her voice in the video. In the video, she looked beautiful and confident.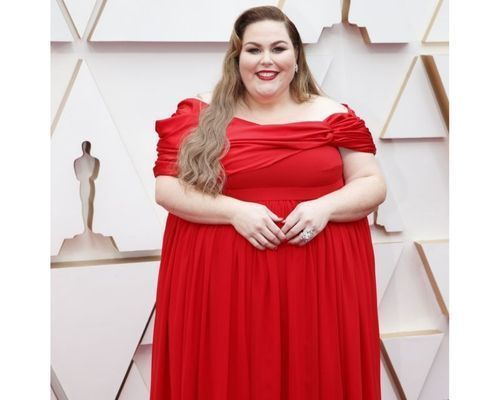 13. Nominations For Award ( 2017)
In the year 2071, Chrissy Metz was nominated for her role in the television series This Is Us. Below are several nominations she got for various categories.
1. Primetime Emmy Awards - Outstanding Supporting Actress in a Drama Series
2. Gold Derby TV Award - Drama Supporting Actress
3. MTV Movie + TV Awards - Next Generation
4. Teen Choice Awards - Choice Breakout TV Star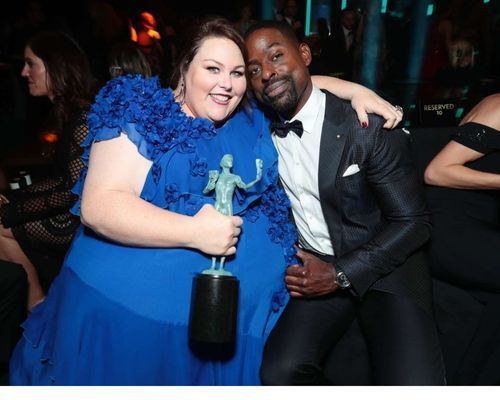 14. Chrissy Metz Wins Her 1st Award ( 2018)
2018, was the year for Chrissy Metz. Once again she was nominated for different categories at Teen Choice Awards, Golden Globe, Screen Actors Guild Awards and Gold Derby TV Award. She celebrated her first Screen Actors Guild Award for Outstanding Performance by an Ensemble in a Drama Series - This Is Us (2016). Chrissy Metz was amazing in this series! A happy Chrissy poses with her friend and Actor Sterling K. Brown at SAG Awards Gala after-party.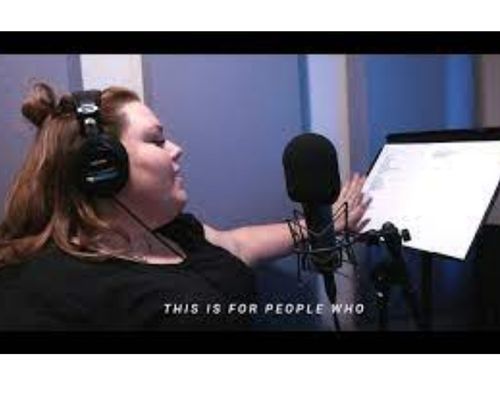 15. Voice Over Debut Of Chrissy Metz (2018)
In the same year 2018, Chrissy Metz debuted with her voice-over in an animated series named Kung Fu Panda: The Paws of Destiny. Chrissy Metz gave voice to the character Mei Mei. Her voice was magical!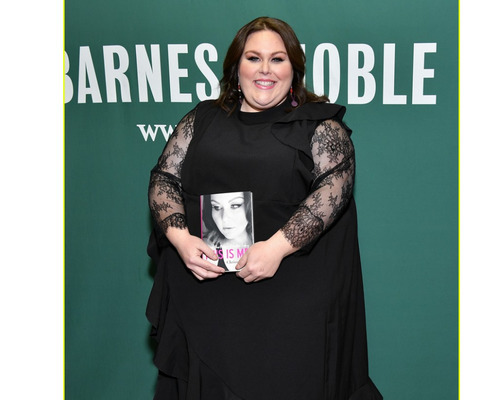 16. This Is Me - Chrissy Metz (2018)
" This Is Me" is a book by Chrissy Metz. It was New York times one of the best sellers. It's an inspirational and motivational book that Chrissy authored about her life story. Chrissy Metz's book signing for "This Is Me" was held on April 8, 2018, in Los Angeles at the Barnes and Noble - The Grove.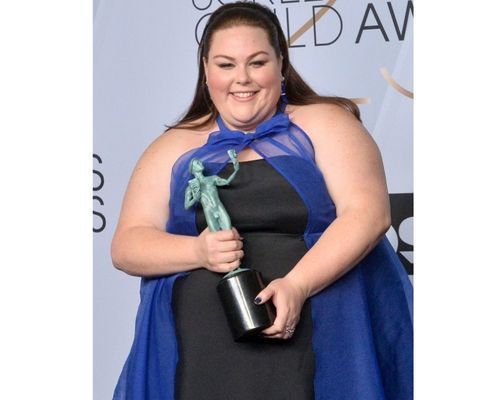 17. No Looking Back Year ( 2019)
Chrissy Metz has now been well-appreciated and recognised for her work. Her acting skills were at the perfection. She consequently back to back was nominated in multiple categories and also bagged Awards. This year she was again nominated for 5 such awards and again won the Screen Actors Guild Award.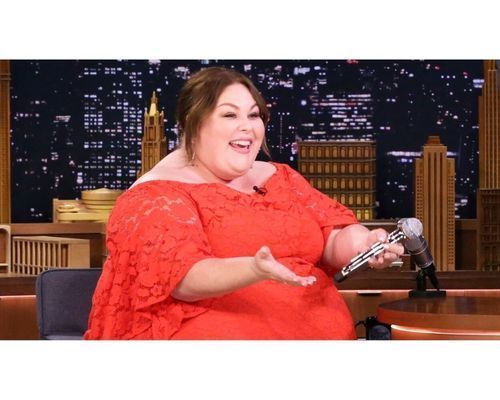 18. Chrissy Metz At A Talk Show ( 2019)
Chrissy Metz seemed to have a lot of fun on the television talk show - The Tonight Show Starring Jimmy Fallon. She looked hot and gorgeous in her red dress.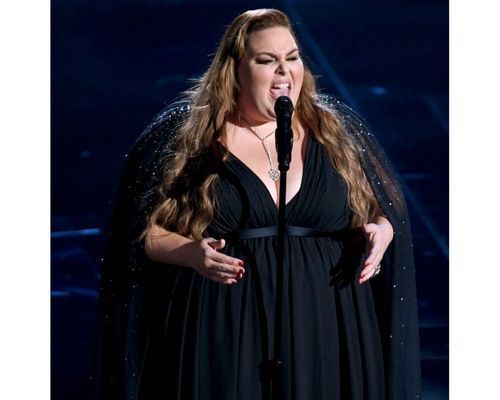 19. The Oscars Performance ( 2020)
Chrissy Metz performed "I'm Standing With You" From 'Breakthrough' at the Oscars. She looked stunning and dead-drop gorgeous in her black dress.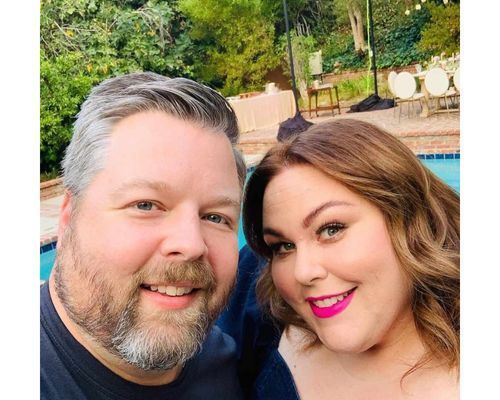 20. Chrissy Metz Finds Love Again ( 2020)
This is a Love Story feels! Chrissy Metz Romances with boyfriend Bradley Collins. The cupid made its Instagram official in October 2020 with a special love note.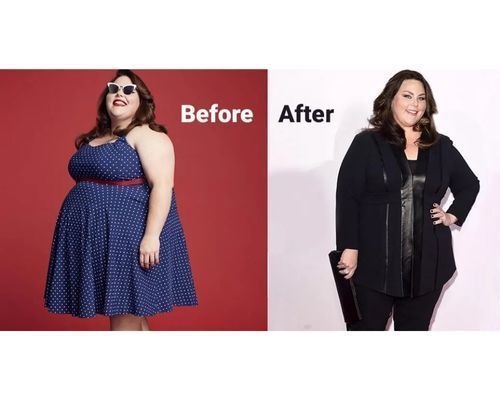 21. Chrissy Metz Loses The Pounds ( 2021 )
Chrissy Metz lost 100 Pounds in 5 months. She went on a 2000-calorie diet and shed the extra pounds in her weight loss journey. She also took to walking and stayed on a healthy diet avoiding all types of unhealthy food. All around the globe people are still talking about Chrissy Metz weight loss journey.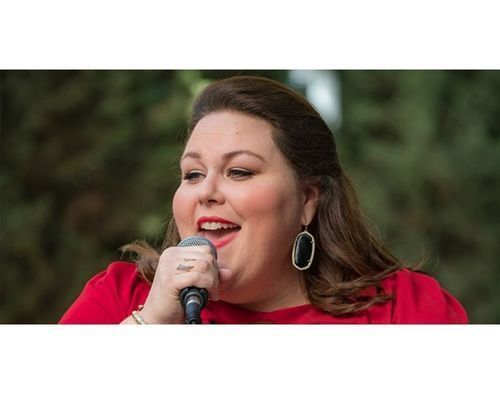 22. Go Girl by Chrissy Metz (2021)
The official musical, featuring Chrissy Metz was released in 2021. The song is a mesmerising inspirational track and received much love from the audience.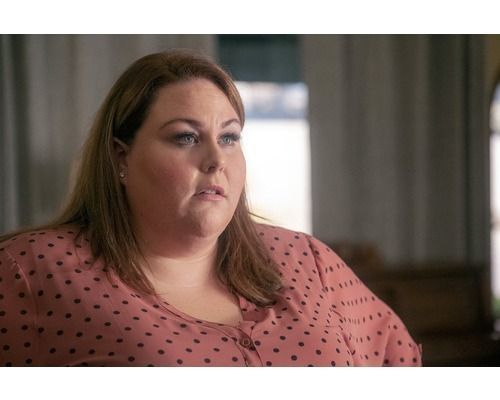 23. Stay Awake ( 2022)
Chrissy Metz was recently seen in an American drama film, "Stay Awake". She played the role of Michelle. Not only she showed her acting skills in this movie but also was an executive producer of the film. Now, Chrissy is moving ahead with a successful career graph, being a singer, actor, writer and now an executive producer. Long way to go Chrissy!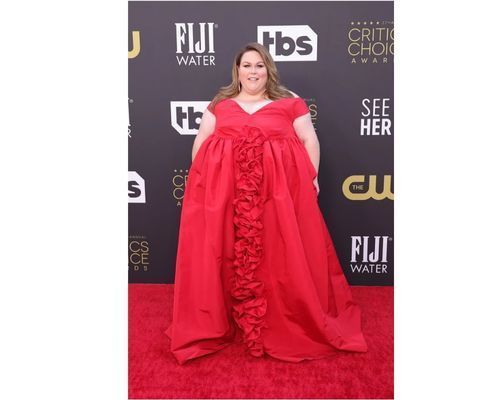 24. Chrissy Metz At The Critics' Choice Awards (2022)
Chrissy Metz's Critics' Choice Awards Red Carpet looks in a custom red gown making her look like a princess. This look makes you stop and stare!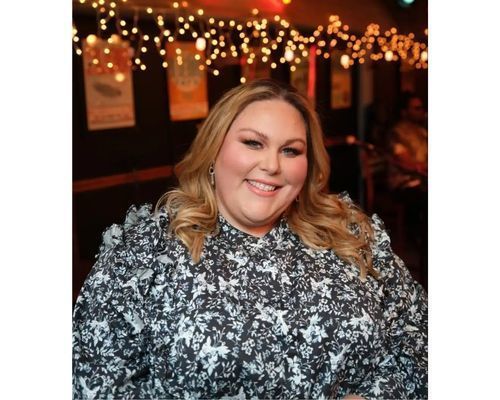 25. Working On New Music
Chrissy Metz, post her "This Is Us" series ended in 2022, has now at the year-end started working on her music project. She quotes, 'It's Healing for Me'. In the upcoming year of 2023, Chrissy Metz has a lineup of music, acting and some production plans. Chrissy also has an upcoming book release "When I Talk to God, I Talk About You" which will be available on shelfs on Valentine's day of the next year, February 14, 2023.