Gigi Hadid Skincare
Ankita Ghoshal
If you religiously follow Hollywood celebrities and trends, you know how Gigi Hadid is killing it in her new life as a young, new mom. The supermodel never shies away from sharing her experiences with home birth as well as Zayn Malik, her boyfriend's constant support all through her pregnancy and after. Hadid also shared her makeup and skincare routine that has evolved after giving birth to Khai, her daughter.
Hadid revealed that she relied mostly on natural products and oils for maintaining her skin's glow. When it is winter time, she goes back to the products that she has been using ever since she was a teen in high school. The reason why so many people relate to her is because of her drugstore staples that are very budget-friendly for the common masses. Let's look at her exact skin routine, beauty products and everything that she does to take care of her skin post-pregnancy:.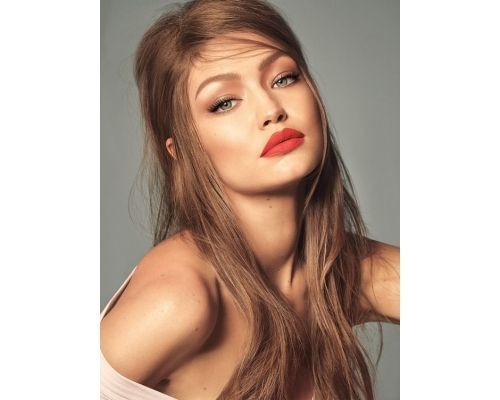 Gigi Hadid's Perspective on Skincare
Gigi Hadid says that she has always preferred drugstore skincare and not over-priced, over-hyped products. She wants to use good products at all times and does not believe that you need to blow your bank to get brilliant skincare products.
In the cold winter months, Gigi Hadid Maybelline spokeswoman relies on thicker items to get more intense and deeper hydration. She has dry skin that gets very parched during winters. She mixes a thick cream with a concentrate that aids to her dry and flaky skin. She swears by nourishing products to give all the nutrition, hydration and nourishment that her skin deserves.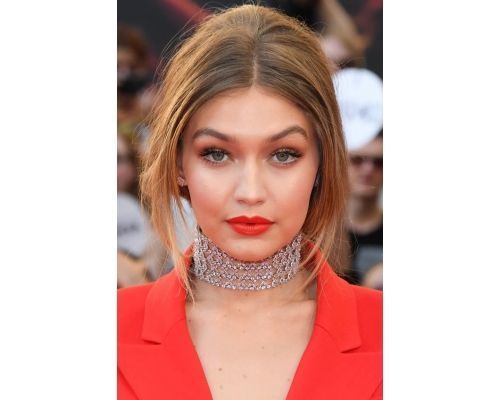 Gigi Hadid Skincare Routine
Gigi Hadid's morning skincare routine includes five products: cleanser, moisturizer, face oil, lip balm, and face oil. She uses three products in her nighttime skincare regime. That includes face wipes, cleanser, and a spot treatment.
Hadid uses five products in her post-shoot skincare regimen which is very simple to follow. The routine comprises of:
1. Neutrogena's Oil-Free Makeup Remover
2. Boscia's Cryosea Firming Icy-Cold Cleanser
3. Rosewater Mist with Witch Hazel
4. Belli's Healthy Glow Facial Hydrator
5. Dan & Lion's Ever Oil
The best part of her post-shoot skincare routine is that all the five products are extremely affordable and do not cost more than $30. Can you believe that? Even though she is one of the highest-paid models of the world, Gigi Hadid still sticks to her inexpensive drugstore skincare products and even uses toothpaste for spot treatments. Well, we all remember how she said that the infamous St. Ives Apricot Scrub was a part of her skincare regimen for the longest time.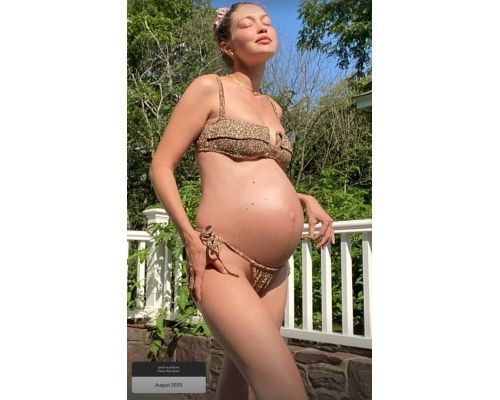 Gigi Hadid Skincare Steps
Gigi Hadid revealed that, "I have always really gone for drugstore skincare. I mean, pregnancy I feel like is different, and I really wanted something clean for that. But before that, I really just wanted good products, and I don't always think that you have to pay a lot for that." Here is her simple, no-nonsense, step-by-step skincare routine:
AM Skincare Routine
1. Cleanser
When Gigi Hadid was pregnant, she started using clean products on her skin. She switched to Oliveda F12 Hydrating Cleansing Milk for cleaning her face. Oliveda primarily uses olive extracts in their skincare line and Hadid swears by it.
2. Moisturizer
When winter comes, Gigi Hadid uses thick moisturizers for her dry skin. She uses Dr. Jart+ Ceramidin Cream that works wonders for her.
3. Face Oil
Gigi Hadid uses a serum concentrate as a face oil to complete her facial skincare routine in the morning. Odacité Mo + P Moringa-Petitgrain Serum Concentrate is her go-to skincare product which she admits that she run out of very quickly.
4. Lip Balm
Before going on with her daily makeup, Hadid never skips out on applying lip balm. She loves using all purpose ointments like Lanolips 101 Ointment Multi-Balm Strawberry which she can use on her lips and other dry patches of skin too. She dabs it on the tip of her nose and near her eyebrows too as those regions get dry.
5. Face Mist
After doing her skincare followed by makeup, Hadid uses Epicuren Discovery Protein Mist Enzyme Toner as the last morning skincare step. It makes her skin look fresh and hydrated.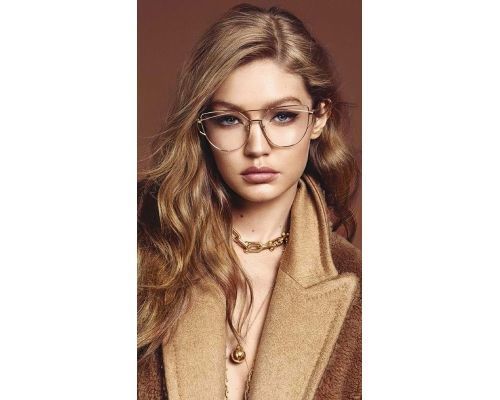 PM Skincare Routine
1. Face Wipes
The supermodel states that cleansing wipes work really good for her when it comes to removing the first layer of makeup after a long day of shoot. It is also very helpful while travelling. She uses Garnier SkinActive Micellar Makup Removing Towelettes and recommends them too.
2. Cleanser
Whenever Hadid is working very much or wearing heavy makeup, she uses Cetaphil Gentle Skin Cleanser after her shoots because it cleans her skin very well and deeply.
3. Spot Treatment
You will be surprised to know that Gigi Hadid uses toothpaste as a spot treatment to get rid of pesky scars and pimples. It not only dries it out but also reduces inflammation. She says it is her mother who taught her this.
Gigi's skincare routine is so very low-key that she doesn't even go for professional facials as she doesn't want someone to touch her face. It makes her feel very claustrophobic. So, during Fashion Weeks when her skin gets very tired and irritated under all the layers of makeup, she does her own extractions once she is back home!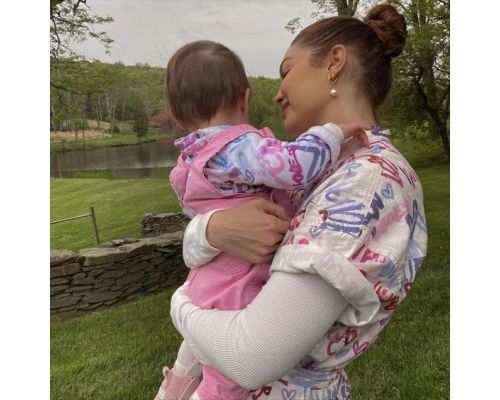 Favourite Skincare And Beauty Products
No points in guessing that Gigi Hadid's skincare routine is probably the most low-maintenance and inexpensive as compared to other celebrities. She is blessed with skin that has no visible pores and breaks out very rarely. Let's check out her favourite skincare and makeup products:
1. Gigi Hadid considers her Lanolips Ointment as an essential for her as it takes care of her mouth as well as the dry patches on her face. It also makes sure that the products that she applies can sit smooth and evenly on her face.
2. To get her signature illuminating look, Hadid uses thin products for soft coverage. She mixes Charlotte Tilbury's Wonderglow Face Primer with Maybelline's Poreless Liquid Foundation.
3. For covering up her dark under-eye patches, Hadid uses her trusted Maybelline's concealer which is not just a best seller but also from a brand that is so close to her.
4. Hadid loves her BLUME's Natural Deodorant that costs just $14 and she started using it when she got pregnant with Khai, her lovely daughter.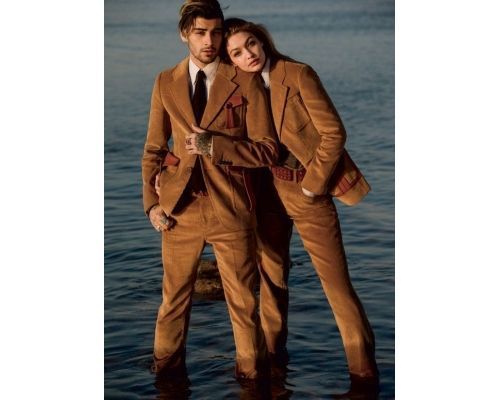 FAQs On Gigi Hadid Skincare
1. What is Gigi Hadid's skin type?
Gigi Hadid has a dry skin type and she uses multi-purpose ointments and thick creams to keep her skin hydrated.
2. Can I follow Gigi Hadid's skincare routine?
Gigi Hadid's skincare routine is the easiest celebrity skincare routine that you can follow. The steps are very few and simple and the products she use are mostly drugstore.
3. Does Gigi Hadid really use Maybelline products?
Gigi Hadid not only advertises Maybelline but also uses its products on a regular basis. She loves its poreless liquid foundation and concealer.
4. Does Gigi Hadid go for skin treatments?
Gigi Hadid admitted that she is scared of people touching her face. So, she does at-home extractions after Fashion Weeks to nourish and clean her tired, irritated, and clogged skin.
5. Which toothpaste does Gigi Hadid use as spot treatment?
Gigi Hadid usually uses peppermint and cinnamon toothpaste to treat her spots and reduce inflammation.