25 Best Hairstyles For Black Women Over 50
Olivia
Updated At 23 Aug 23
There are many lovely hairstyles for black women over 50. The most appropriate hairstyle for you will rely on your particular style, hair type, and facial shape. The numerous hairstyles and patterns that are popular among women are referred to as hairstyles for Black women. These hairstyles can range from natural hair to hair that has been braided, weaved, or straightened, with many variations in between. Black women's hair may be treated in different ways to create a variety of appearances and comes in a wide range of textures and lengths. Let's look at the top hairstyles for over 50 which have been trending this year.
25 Best Hairstyles For Women Over 50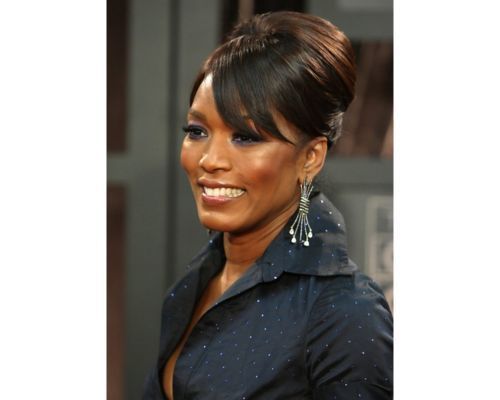 1. French Knot With Side Fringes
The American actress Angela Bassett stands out for her French knot updo and her incredibly chic one-sided fringes, which perfectly complement the entire hairstyle. The fringes are stacked to one side, hiding the forehead, and the hair is carefully pulled back. This is one of the distinctive short hairstyles for black women over 50.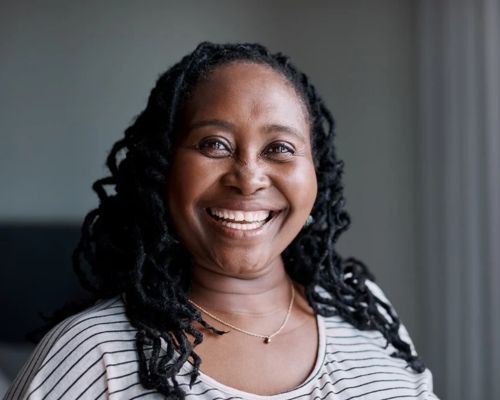 2. Curly Locs
The curly locs hairstyle includes twisting or coiling the natural hair into little, close groups, or "locs," giving it a curly texture. This style can be made in a variety of ways, including braiding, twisting, or interlocking, but is commonly done by letting the hair grow and mat together over time. One of the most popular hairstyles for Black women is this one. With the right care, it is a low-maintenance style that may be worn for weeks or even months at a time.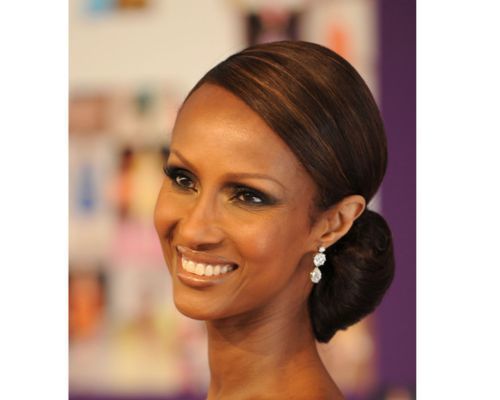 3. Sleek Hair With Low Bun
Iman, an American actress and model, looks stunning with her low hair bun and sleek hairstyle, which additionally gives the appearance of a clear, well-groomed face. The coloured hair highlights the face and well complements the skin tone. For a special occasion, black women over 50 should try this hairstyle.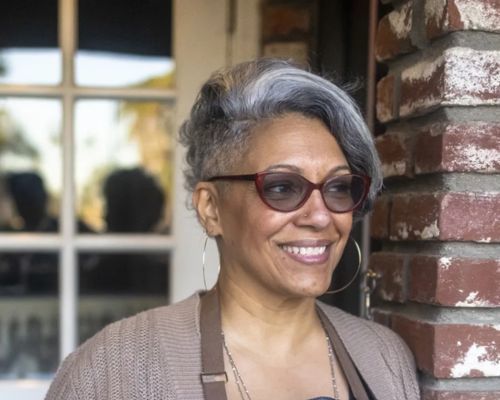 4. Straight Pixie With Undercut
For black women over 50, this straight pixie with an undercut is fantastic because it gives a younger look. It's a stylish, edgy hairstyle for short hair that uses longer hair to conceal a single wave on one side of the head. The hair is short and textured on the other side of the head. The shorter hair underneath the longer hair on top is referred to as the undercut. For individuals who want a low-maintenance look that is yet fashionable and contemporary, this haircut is a perfect choice.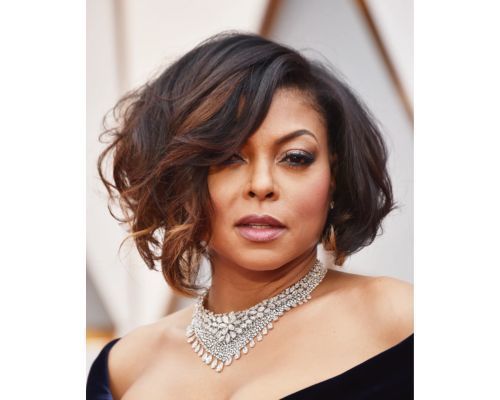 5. Side Swept Style
This stylish haircut is built to perfection for parties. For a particular occasion, black women over 50 can rock this hairdo and look stunning. The untidy curl in the side-swept hairdo frames the face. Whether you have long or short hair, side-swept fringe may add a bit of glitz and refinement to any hairdo.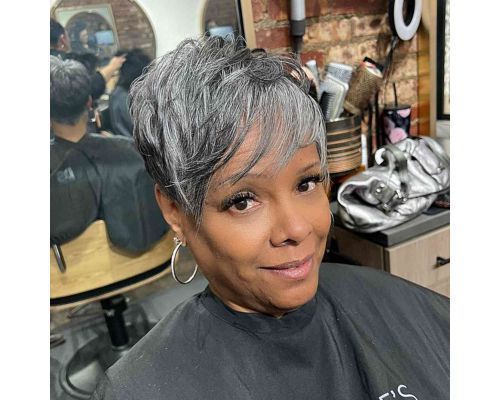 6. Pixie With Soft Bangs
The short Pixie Hairstyle with soft bangs is a wonderful short hairstyle with grey hair recommended for black women over 50. On the sides and back of the head, the hair is short. The hair is styled in a textured pixie cut with a wispy fringe that frames the face and is longer on the head and front.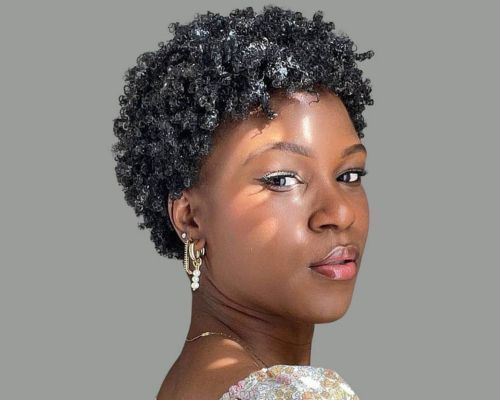 7. The TWA (Teeny Weenie Afro)
A short and natural hairstyle with short-length, natural hair is called a Teeny Weenie Afro, or The TWA. This haircut is popular among black women over 50 since it gives them a relaxed look. The Teeny Weenie Afro may work wonders when fashioned in a multitude of ways. This haircut requires little care and looks much more natural.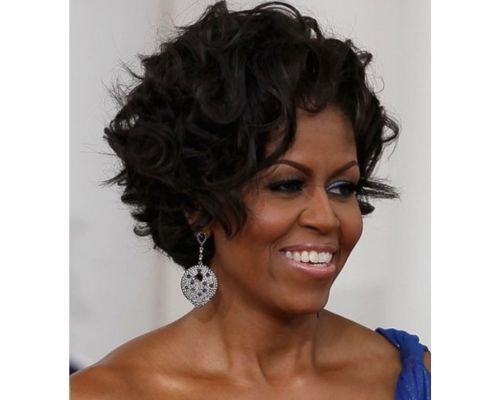 8. Shaggy Bob
When choosing a shaggy bob for black women over 50, it's vital to take the form of the face, the type of hair, and personal tastes into account. Michelle Obama looks lovely in her Shaggy long bob with its attractively divided layers. This shaggy bob haircut has the perfect amount of chaos and choppy, textured layers. This style can give fine or thinning hair, which is frequently a concern for elderly women, volume and movement.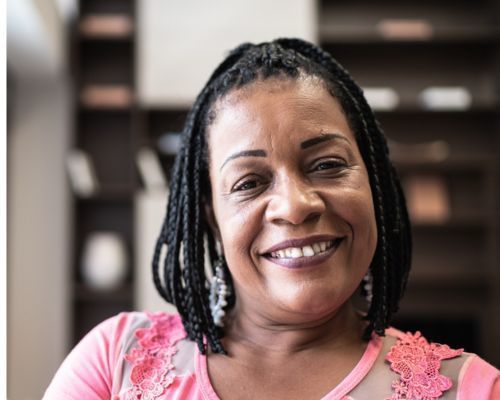 9. Braided Bob
Black women over 50 who want to seem youthful and lively should try the braided bob hairstyle. Try this braided bob, which is also one of the low-maintenance but stylish hairstyles, if you have short hair and are seeking a cool summer haircut. The braids on this sophisticated braided bob terminate just above the chin and are close to the scalp. This hairdo complements every type of clothing.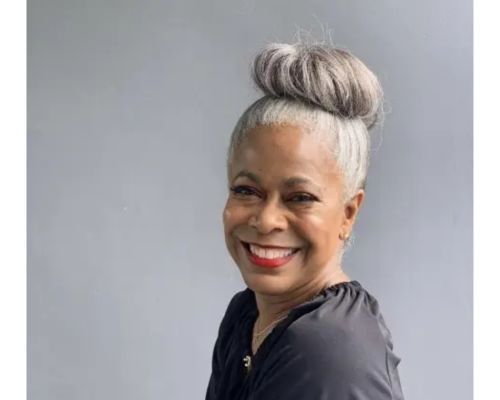 10. High Grey Bun
For women looking for hair-tying choices with long hair, an upraised bun tightly tied in a circle is another option. This hairstyle can work well in the summer. One of the best hairstyles for black women over 50 is the high-raised bun on the natural grey hair, which completes the full look.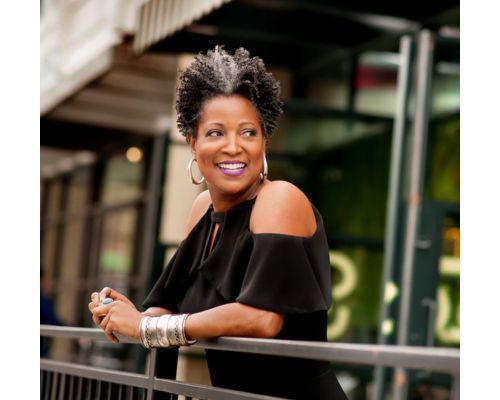 11. Pixie Curl
A whimsical and engaging hairstyle, the curly pixie can be treated in many different ways, including with accents or highlights. For older black women over 50, who prefer a low-maintenance with a stylish look, a pixie curl is a terrific alternative. This hairstyle often consists of neatly trimmed hair that is curled precisely to produce a soft and fun appearance.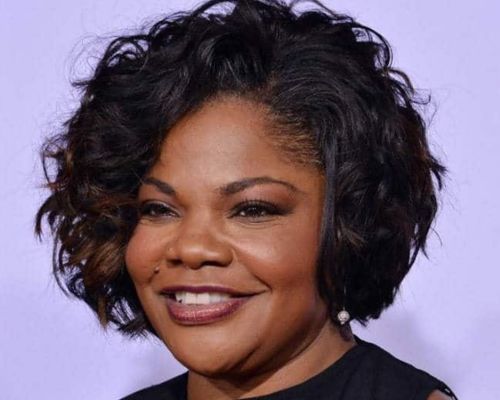 12. Wavy Bob
Black women over 50 can use this hairstyle since it is fashionable and adaptable. The haircut can be customised to fit your face shape, preferences, and personal style. This Wavy Bob is adaptable, and loose waves offer movement to hair that is trimmed to chin length or shorter.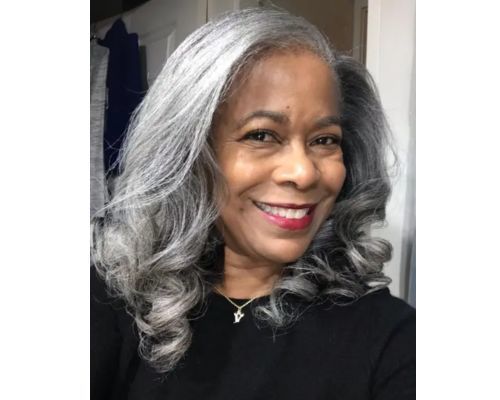 13. Soft Curls For Grey Hair
This exquisite soft curl hairstyle for black women over 50 is perfect if you have medium-length hair and want to maximise it. It's a classy and understated haircut for older women with thin hair and lengthy hair. The naturally grey hair's flowing, free curls create movement.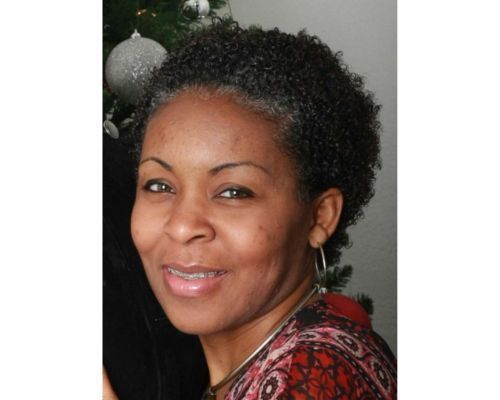 14. Natural Choppy Hair
A natural choppy hairstyle, which is fashionable and sporty, is a natural choppy hairstyle. Women of all ages look great with this hairdo. The choppy hairstyle is cut short in an uneven manner, creating perfect textures. This hairdo is popular among black women over 50.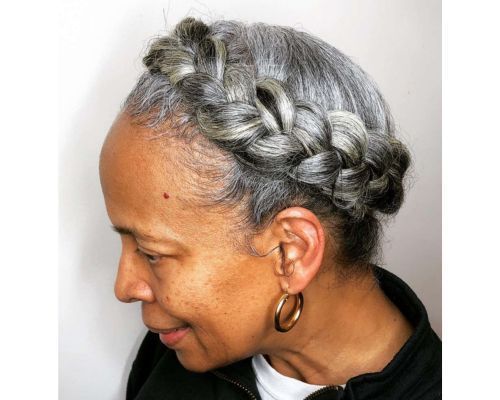 15. Side Braids
Black women over 50 who want to keep their hair aesthetically pleasing and practical can opt for side braids. This hairstyle often consists of braided hair on one side of the head, giving it a stylish and asymmetrical appearance that is simple to care for. This hairdo is lovely and suitable for special occasions.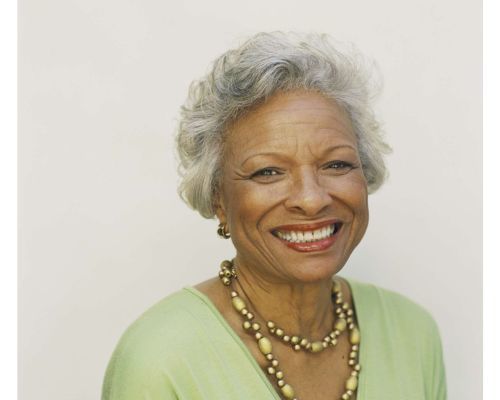 16. Layered Bob
Modern and beautiful, a short, elegant layered bob is this hairstyle. This hairstyle, which is on the list of hairstyles for black women over 50, can work well for any facial shape. The facial shape, hair colour, and texture all work together to produce a fantastic layered bob style.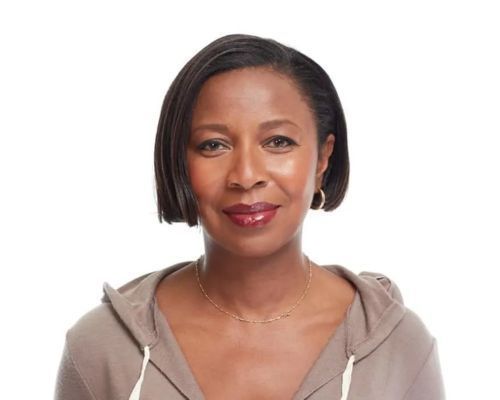 17. Short Bob
A short bob is a refined, understated hairstyle designed for short, silky hair. This haircut, kept above the chin, looks lovely on short, silky hair. The hair is back swept on one side and sleek curtailed brushed on the other. It's yet another popular choice for black women over 50 to achieve this stylishly youthful appearance.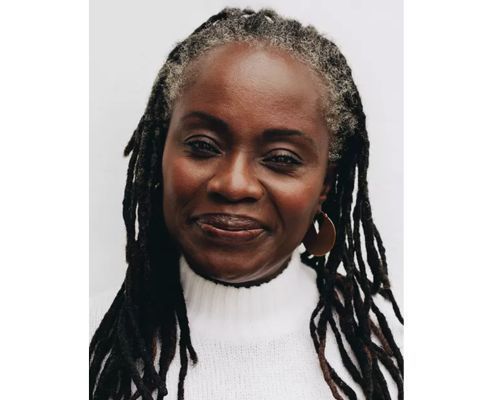 18. Dreadlocks
To get the lengthy, rope-like locks characteristic of the dreadlock hairstyle, parts of hair are purposefully matted or braided. It is believed that the term "dreadlocks" came from the hairstyles that several groups wore in ancient Egypt, India, and Africa. There are several ways to make dreadlocks, including backcombing, twisting, and interlocking. Over-50 black women can choose his bold haircut.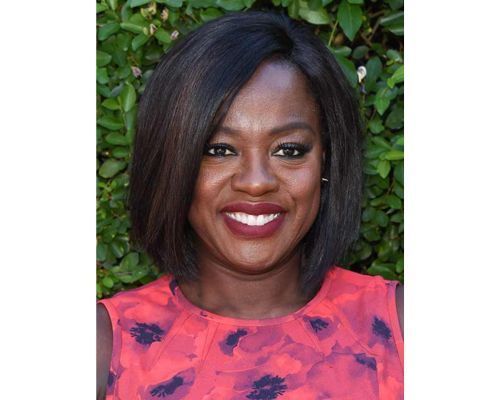 19. Sleek Bob Style
An appealing haircut that makes one look youthful and gorgeous is the sleek and stylish bob. This hairdo is a short bob for medium-length hair that is shoulder-length or longer. The inward turn of the sleek ends at the shoulder creates the illusion of volume in the hair. For black women over 50 seeking a discreet hairstyle, this sleek Bob is a fantastic alternative.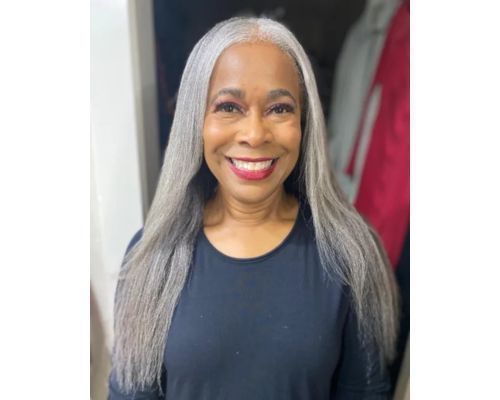 20. Straight Hair
Women with long, straight hair can go with an easy open hairstyle with a central divider and their preferred hair colour. Black women over 50 can use a styling rod to straighten their hair in a simple, straightforward hairdo. This hairdo might serve as an inspiration for those with thin hair.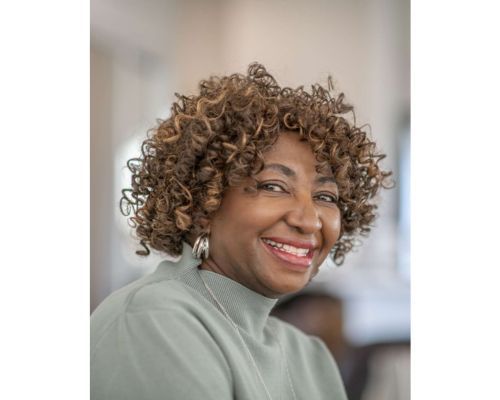 21. Frizzy Curls With Fringes
If you want to look vibrant and youthful, frizzy curls with fringe can be a terrific hairstyle for older women. This hairdo was designed with great hair colour and natural curls. On one side, the curls also produce natural fringes.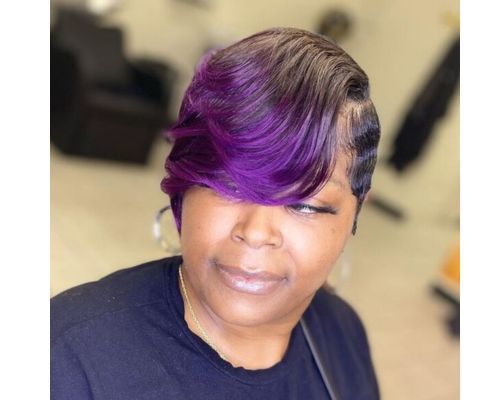 22. Short Bob With Huge Bangs
A short bob with a huge fringe is a daring and striking haircut that might be noticed. Women who want to change their appearance can choose a purple hair colour that is expertly created on their long fringe. With its emphasised hue, fringe provides a sporty appearance.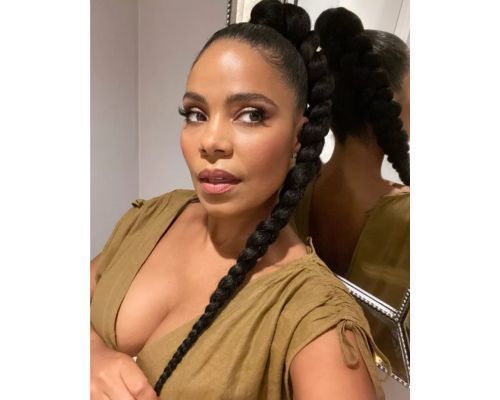 23. High Ponytail
A complete braided high ponytail is a gorgeous hairstyle for women. Make a high ponytail out of it, then braid it just once. This stylish hairdo accentuates your face's clarity and vibrancy.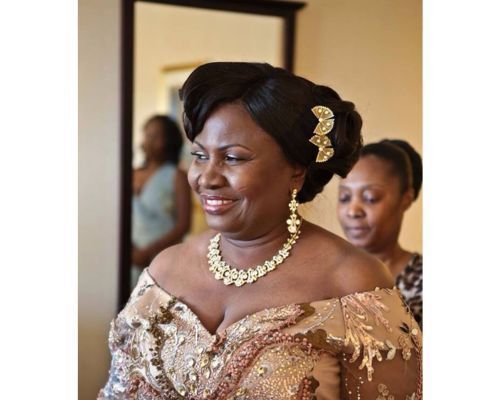 24. Classic French Side Knot
This traditional French side knot hairstyle is ideal for black women over 50 who are searching for a wedding hairdo. It may be gorgeously accessorised with a hair item to create a sophisticated party look. You can also have a side fringe.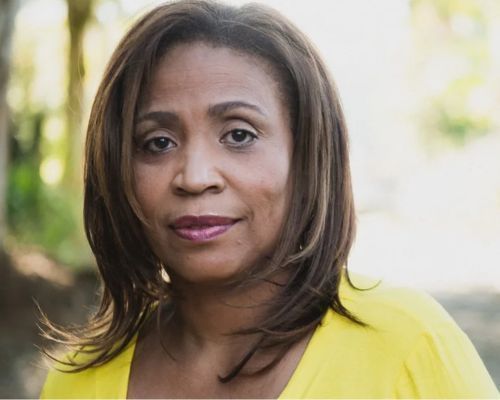 25. Lob Hairstyle
Any bob haircut that is long or medium-length and touches the shoulder is known as a lob. Women with thin hair can try this haircut with delicate layers at the ends, which is known as the lob. This haircut has a voluminous texture and is casual yet effective.