Jennifer Lopez Plastic Surgery Secrets: Full Guide (2023)
Jiya Giri
Updated At 12 Apr 23
The ever famous pop singer Jennifer Lopez, who is always praised for her beauty and the antiaging factor of her skin, has always left her fans with the intriguing mystery of whether or not she has had plastic surgeries or if her beauty is all-natural. However, spectators always claim that there is no other way she looks that young without undergoing any treatment. She is currently 53 years old, but she looks like someone in her lat 30s.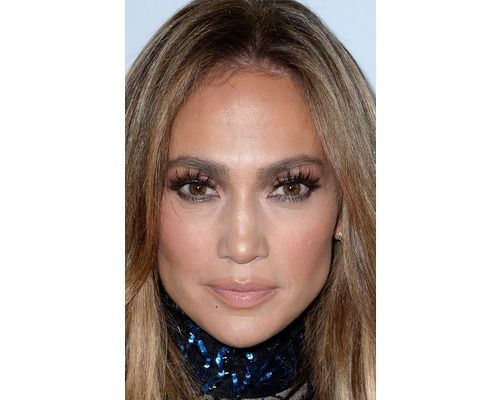 She has a total of 230 million followers on Instagram and actively uploads several posts from new photoshoots, her glamorous life, as well as old images from the start of her career, but the new and old pictures don't seem any different as she looks as young as a hot diva in her mid-20s. She has surely been the celebrity highlight of last few years, doing beauty tutorials with Vogue and also sharing her makeup secrets.
Celebrities have always been surrounded by questions about their skin and body but are rarely told the correct information. Before and after pictures tell a lot, and it has been very common for celebrities to go under the knife as they got to maintain their appearance in the film market.
If you're wondering if Jennifer Lopez had plastic surgery, then you're not alone. Many people are curious about her cosmetic enhancements, and some are even convinced that she has had surgery to improve her appearance.
In this full guide, we'll discuss some of the spoecific signs that Jennifer Lopez may have had plastic surgery. So, let's begin by finding out if Jennifer Lopez has also been involved in enhancing her features via artificial treatments.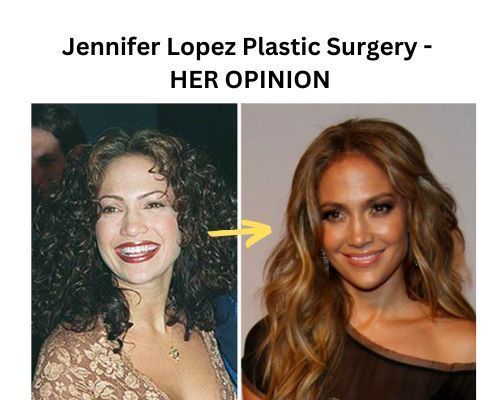 Jennifer Lopez Plastic Surgery - Her Personal Opinion
Love her or hate her, there is definitely some controversy going on out there. A lot to talk about what she is saying about this whether she has or has not had plastic surgery.
Lopez made headlines around the world when she famously claimed that she had not undergone Botox treatment, fillers, or plastic procedures to maintain her face. The diva said that her disciplined skincare and JLo's beauty can be attributed to her current amazing skin.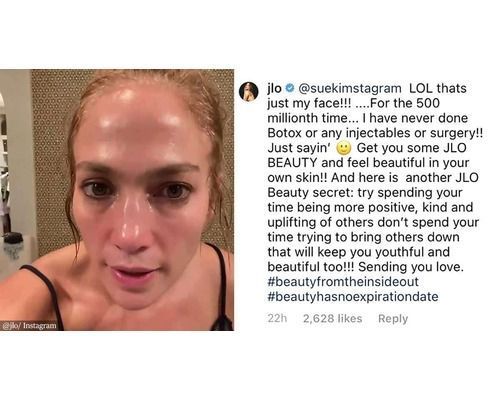 Jennifer reportedly uploaded a video of herself doing skincare with her makeup and skincare brand JLo Beauty, to which an Instagram user commented, "But can I just mention that your brows and forehead doesn't move at all, when you talk or try to express…you definitely have Botox, and tonnes of it."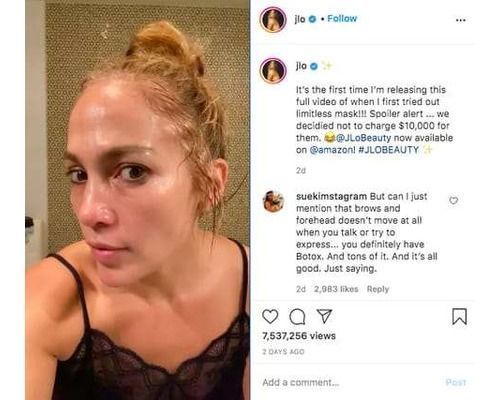 Reading this comment, Jennifer Lopez opened up and replied to the fellow user, saying, "LOL THAT'S JUST MY FACE." She explains in her comment that she has been saying this for a long time and that she has never undergone any Botox, injectables, or plastic surgery.
She further dedicates her beauty brand, JLO Beauty, to her skin texture and asks the user to use some for him too. She adds sarcastically to the comment, mentioning a JLo beauty secret to spend time being more positive, kind, and uplifting rather than trying to bring people down. She ends the reply by saying, "This JLo beauty tip will keep you youthful and beautiful too! Sending you love."
She is considered one of the world's most influential entertainers. Her success has been attributed to her hard work and dedication, which she has put into maintaining her health and beauty. She is an ideal example of how a healthy lifestyle, coupled with regular skincare, can help you look great as you age, but the probability of her going under the knife to enhance her ageing features has always been around in the industry.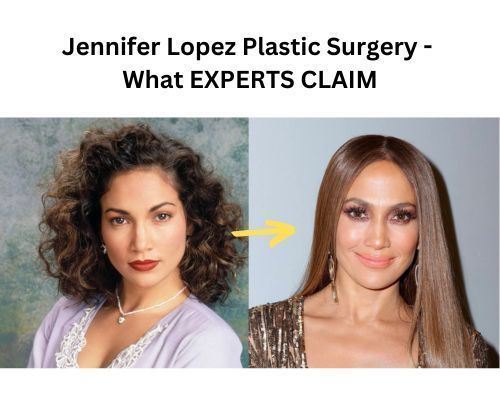 Jennifer Lopez Plastic Surgery - What Experts Claim
In general, people should realize that even though some people say that beauty is only skin deep, ageing is real too. Aging changes a lot about our face, its structure, texture, and volume, and not just the skin. Everything is changing, so whether you are lathering your skin with fairy dust, diamonds, or using skincare products that are the best in the world, you are still going to have issues with aging. So, as people get into their late 40s and early 50s, things start to change, the skin starts to sag, and having this appearance of ageing is normal too.
If we look at Jennifer Lopez, she's obviously attractive, she has great facial features, and she has maintained her beauty through the years, which is a positive thing, but to really say, she definitely has had some facelifting or other surgeries.
Let's look at the changes that showed up on her face over the years and skip to the list of all the possible plastic surgeries Jennifer Lopez has gone through: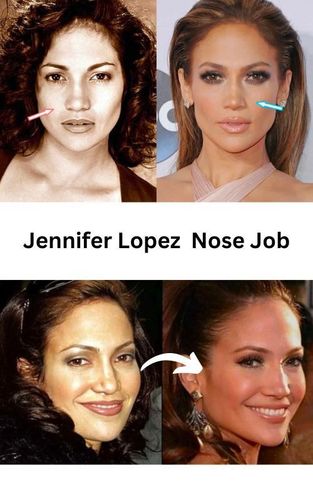 1) Nose Job
Jennifer had rhinoplasty sometime at the beginning of her movie career. Her surgeon really seems to have worked on the frontal view of her nose and thinned out her nose bridge. It's really smart that the surgeon has left some visible imperfections, as it really throws people off the trail of her having a nose job. A rhinoplasty is done under general or twilight anesthesia, and the recovery time is two to four weeks.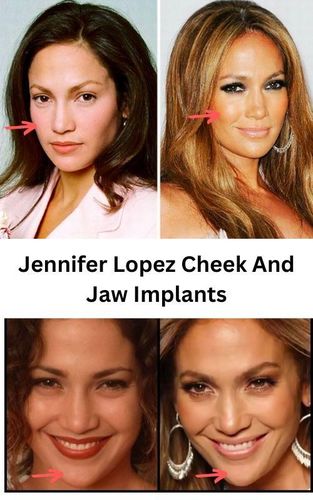 2) Jaw And Cheek Implants
Jennifer Lopez has always had a beautiful, strong jaw but, contrary to popular belief, you can have a strong jaw without having strong cheekbones to match her face. People believe that she had small cheek implants put in, and they likely used silicone.
Cheek implants are put in through an incision in your mouth, and they can be done under general or twilight anesthesia. It takes about an hour, and recovery takes around three to four months.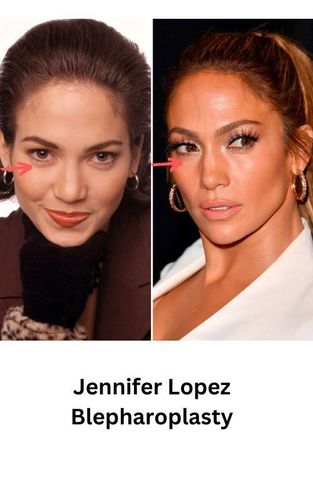 3) Blepharoplasty
Jennifer Lopez has always had these beautiful, big brown eyes, right? She had some laxity in her upper eyelid and also some slight bagging in her lower eyelid.
It's said that Jennifer had an upper blepharoplasty and a lower blepharoplasty. Recovery from blepharoplasty takes about two weeks, with swelling and redness that can last up to a month.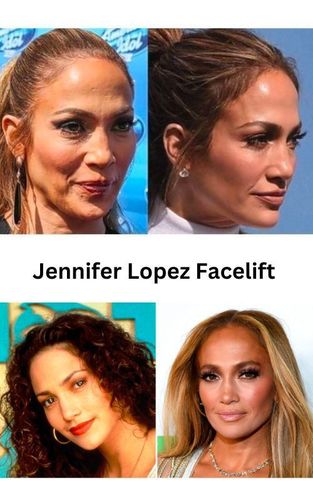 4) Facelift
Last but not least, even the most natural beauty cannot be maintained. By fifty years old, which incidentally is the age of Jennifer Lopez, the jawline and neck will begin to sag, and if they have not already, then experts have said that Jennifer Lopez had an early maintenance facelift sometime in her 40s.
She also possibly had a neck lift with this mass facelift. As mass facelifts can also involve the eyes, experts believe that Jennifer Lopez's eyes are involved in the facelift.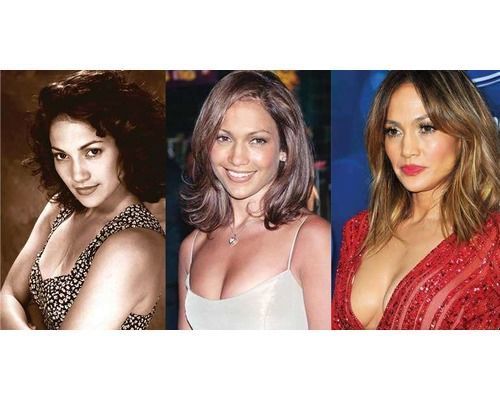 Observations About JLo's Plastic Surgery
If you look at her photos, her eyes look more horizontally long now than they did before. They also look tilted upwards. Jennifer Lopez has been an icon of beauty and fashion for over two decades. She has constantly reinvented herself and her style, making her a trendsetter in the entertainment industry. Her signature style includes bold colors, statement-making prints, and glamorous accessories that have made her a household name. From sleek red carpet looks to modern everyday looks, Jennifer Lopez is a master of beauty and fashion trends, and she keeps working to maintain them either in natural or even unnatural ways.
Plastic surgery is increasingly becoming a popular procedure among people who want to make alterations to their physical appearance. It has both pros and cons that should be carefully considered before decision-making.
On the positive side, plastic surgery can help boost self-confidence, reduce signs of aging, and improve physical health. On the other hand, there are some risks of complications, and it may not always give a desirable outcome. Besides, plastic surgery is often expensive and requires long recovery times.
It is important for anyone considering this procedure to weigh all the possible pros and cons before making a decision about whether or not to go through with it.
Frequently Asked Questions (FAQ)
Q) How old is Jennifer Lopez?
Jennifer Lopez is currently 53 years old.
Q) What are the side effects of plastic surgery?
Infection, anaesthesia failure, scarring, fluid buildup, damage to nerves, and many more.
Q) What are the major steps in the JLO skincare routine?
Jennifer Lopez follows skincare regularly, and she starts by cleansing her face, then applies vitamin serums, sunscreen, and eye cream. She likes to keep her skin hydrated.
Q) What's the net worth of Jennifer Lopez?
Jennifer Lope has a net worth of $400 million, as in 2023.