25 Stunning Jennifer Lopez Without Makeup Photos - 2023
Shalu Bhati
Updated At 18 Feb 23
Want to see some of the most stunning Jennifer Lopez without makeup photos? Your wish is our command. Lo and behold these 25 stunning JLo no makeup pictures that we have brought exclusively for you, our readers.
Jennifer Lopez aka JLo is a name that needs no introduction. She is an American singer and actress who is known as much for her acting stints as she is known for her singing prowess. She has given unforgettable performances in Selena, The Wedding Planner, Maid in Manhattan, The Boy Next Door, and Hustlers. On the other hand, she has belted hits like If You Had My Love, On The Floor, Jenny From The Block, and Ain't Your Mama. She has been doing what she does for over two decades. She has broken the internet multiple times with her fashion statement. She has performed at the Super Bowl halftime show. She is incredible and here to stay. Similar to JLo, also check out Selena Gomez no makeup photos as she looks gorgeous even without makeup!
So, let's go on with the business!
25 Stunning Jennifer Lopez No Makeup Photos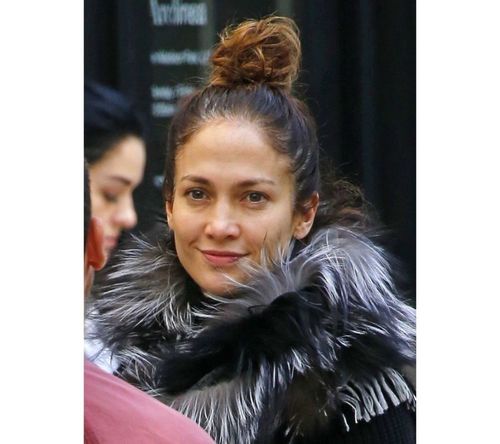 1. JLo No Makeup Photos
Look at this beautiful Jennifer Lopez without makeup picture. Doesn't she look stunning? This is definitely something very different from her full glam performer look. We just can't get over how radiant she is. Similar to JLo, Sofia Vergara without makeup photos are absolutely stunning. Check out her 25 best no makeup photos which will prove the same.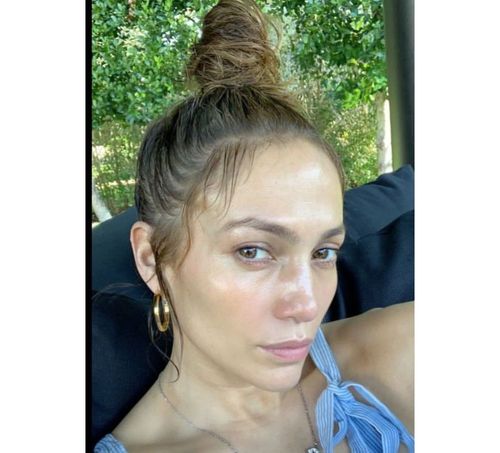 2. Summer Vibes
Here is a JLo no makeup picture shared by the singer herself. Even at 52 years old, the On The Floor singer manages to look this incredible. Did you know that she began her career as an actress first and it was afterward that she decided to get into music?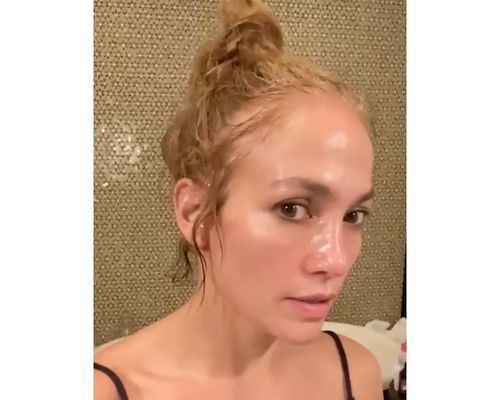 3. That Radiant glow
This is a Jennifer Lopez no makeup picture where you can see her in the most natural avatar. Her skin is flawless and looks radiant. She has often credited olive oil for her youthful looks but it's something that many dermatologists across the world refuse to believe. Though olive oil has skin benefits, there is only a little that it can do.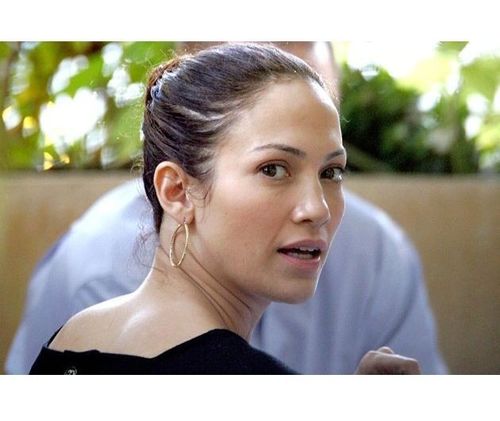 4. Radiant Beauty
Jennifer Lopez is a natural beauty and this JLo no makeup photo is all the proof we need. She showed interest in singing and dancing even when she was a kid. She was merely 5 years old when she started taking singing and dancing lessons. She acted in a 1986 low-budget film, My Little Girl during the last year of High School and realized that acting was her one true dream. However, her parents did not support this idea.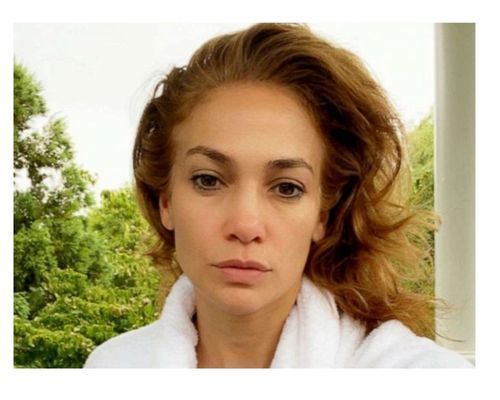 5. Chilled Day In
Here you can see Jennifer Lopez without makeup chilling it out at her residence. She has always strived for success. She worked hard for all of her gigs and climbed the ladder to success. It was finally her role in Selena that made her a star. She was paid a whopping amount of $1 million for this role making her the highest-paid Hispanic actress of her time. Isn't that wonderfully path-breaking?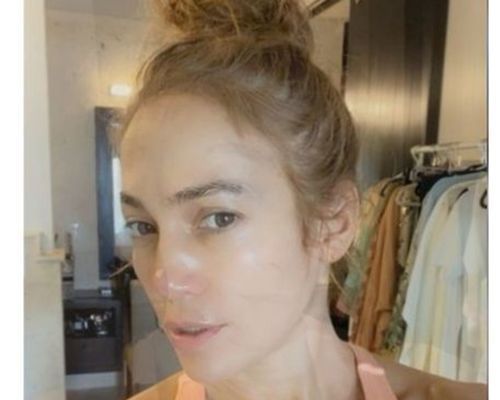 6. Single Success
Jennifer doesn't shy away from sharing the latest JLo no makeup pictures with her fans. And honestly, with gorgeous features and a radiant complexion like hers, we won't shy away from showing off either! Did you know that she released her debut single If You Had My Love in 1999 which topped the Billboard Hot 100 list? Jennifer Lopez became the first singer to achieve such a feat with her debut.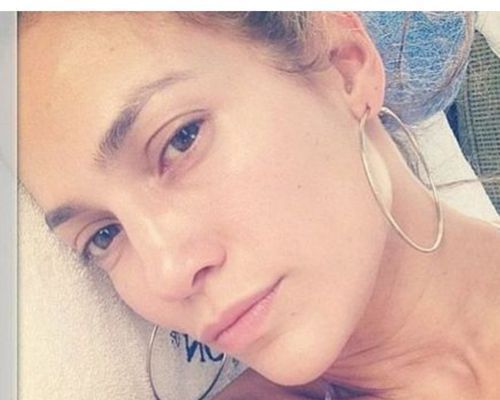 7. Break The Internet
Every time a Jennifer Lopez no makeup picture comes out, the internet goes crazy. Fans and followers are almost always surprised and shocked at how beautiful can JLo look without makeup. This breaking the internet phenomenon is not new for her though. The first time it ever happened on a large scale was when she wore that iconic green Versace dress to the 2000 Grammys.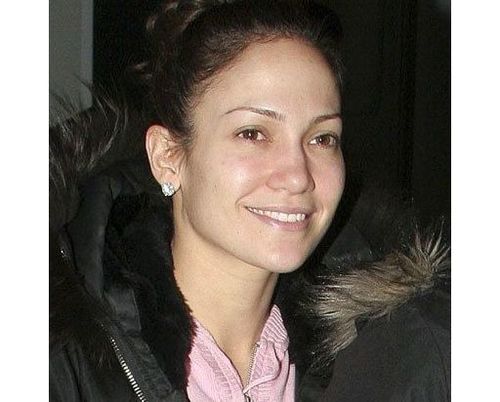 8. Mega Star
Jennifer Lopez was the first woman to have both a number one movie and a number one album simultaneously in the US. This was the result of the success of her second album J.Lo and the iconic rom-com, The Wedding Planner. Even today no other woman has been able to break her historic record. Is this why she glows as much as she does? Because she is on top of the world? Look at this Jennifer Lopez without makeup photo and try to prove us wrong.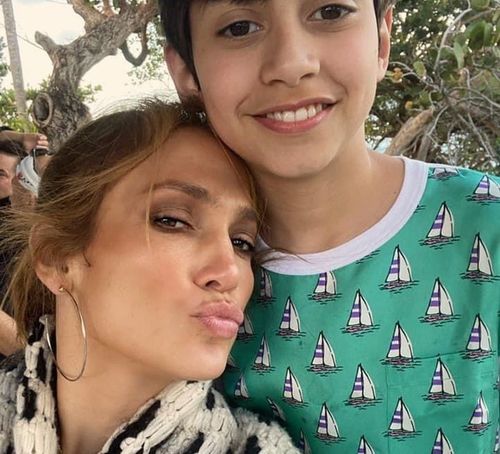 9. With Her Son
Jennifer Lopez has two kids with ex-husband Marc Anthony, twins Emme and Maximillian. Quite a few of the JLo no makeup photos feature her children. She loves them dearly and calls them her Coconuts.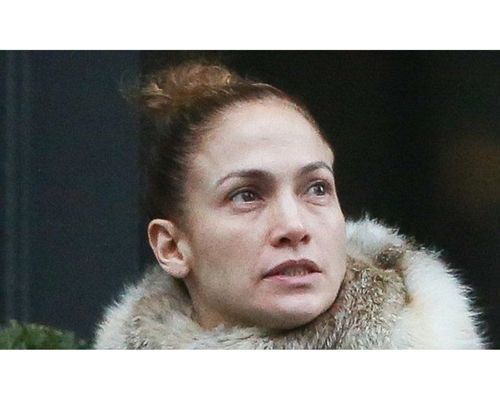 10. Pretty JLo
Jennifer Lopez is not just a pretty face. She is smart, talented, intelligent as well as funny. There's nothing that this woman can't do. She is also incredibly goofy and likes to have her fun. Here's a Jennifer Lopez no makeup photo as proof of her goofiness.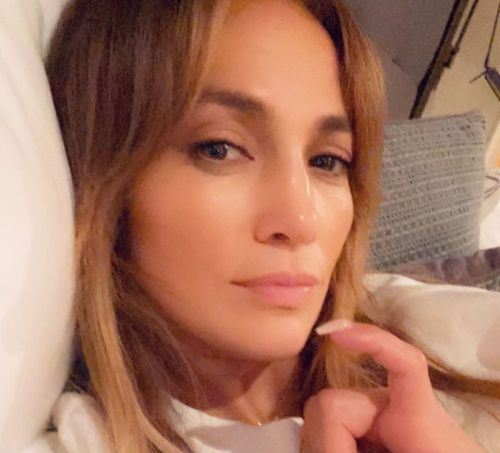 11. Beauty Mode On
Jennifer Lopez is quite active on social media and loves to post her selfies. And if we are lucky, it can be a JLo no makeup selfie.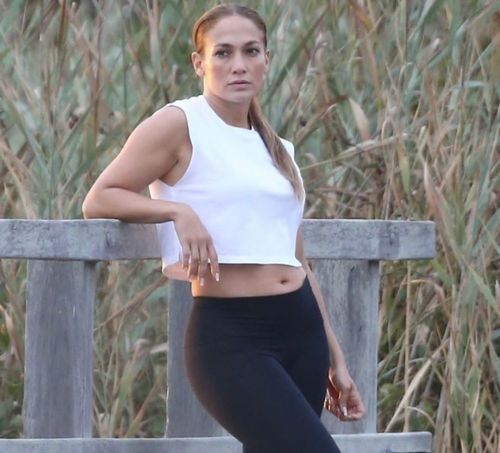 12. After Yoga Pose
We got this wonderful Jennifer without makeup photo from the time she went to the beach, did some yoga, and enjoyed the beautiful sunset with her friend. She is dressed right for a quick yoga session and still manages to look chic.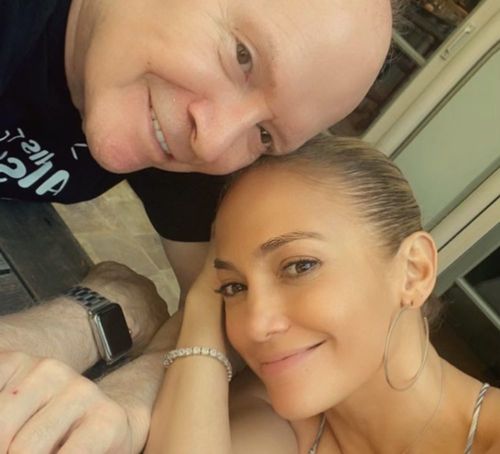 13. Happy Father's Day
This Jennifer Lopez no makeup selfie came on father's day as the singer-actress wished her own father and all the amazing daddies out there on their day.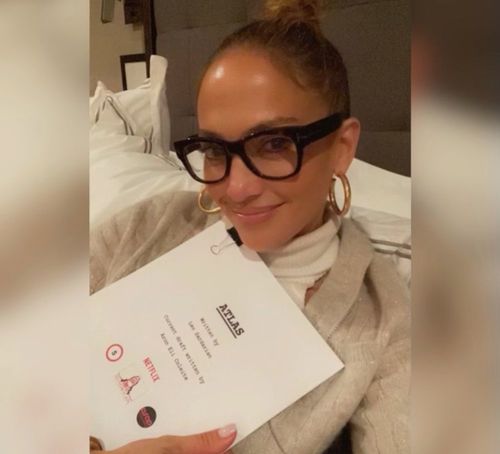 14. It Is Atlas Time
It is time for Jenny on the block to go a sci-fi adventure and that's exactly what she is going to do with the Netflix original movie, Atlas. She shared the news with her fans and followers with this JLo no makeup selfie in which she can be seen holding her copy of the script. She will not only act in this movie but will also produce it.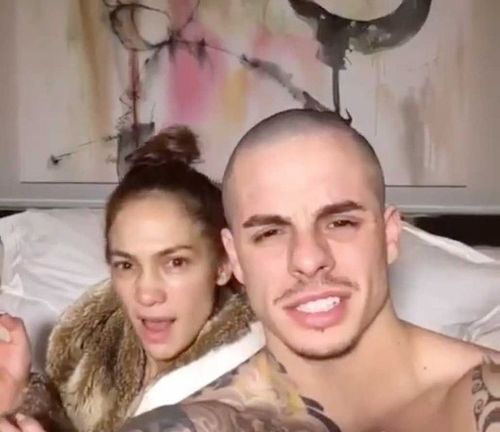 15. Having Fun With Trends
Jennifer has never shied away from showing her goofy side. She often partakes in the latest internet trends. Here we have Jennifer Lopez without makeup in bed in a video still taken from a dubsmash video she created with ex-boyfriend Casper Smart.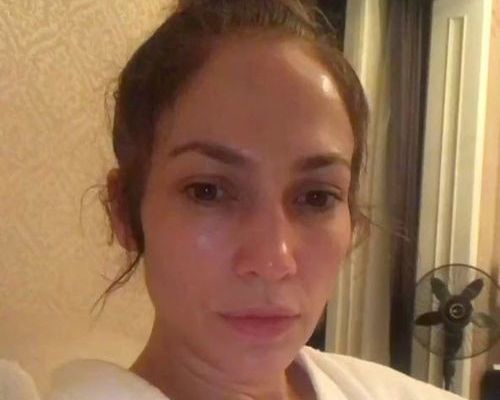 16. Jenny On The Block
Jennifer Lopez is from the Bronx. If you couldn't guess so from her various songs, then here we are to tell you all about it. She is proud of her roots and her hometown. She used to travel via New York City's subway system to go places. She used the 6 train for her commute. So, it makes sense when she decided to pay homage to her hometown with her debut album, On The 6. Don't forget to admire her naturally beautiful looks in this JLo no makeup picture.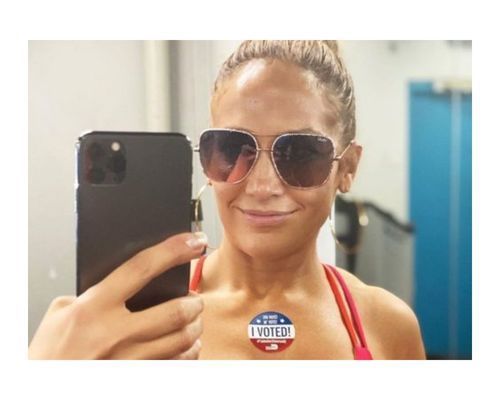 17. Voting Is Important, Kids!
This Jennifer Lopez no makeup picture comes after the singer-actress cast her vote on November 4. She supported the Biden-Harris campaign and urged her fans to vote as well.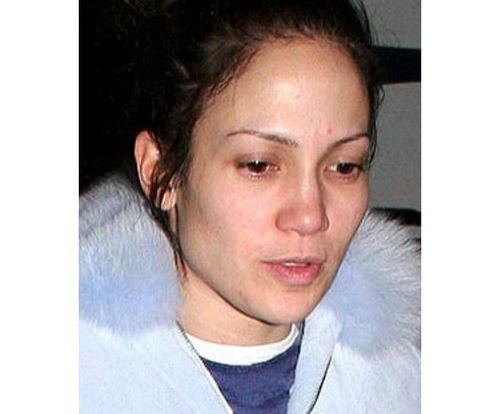 18. Gifted Athlete
Look closely at this Jennifer Lopez without makeup picture. This is the face of a multi-talented woman. Lopez is not only a talented actress and singer but also a gifted athlete. She participated in several national track championships in High School and also played on her all-girls Catholic Preston High School's softball team. She ran a 10K when she was 12 years old and completed a triathlon years later in 2008.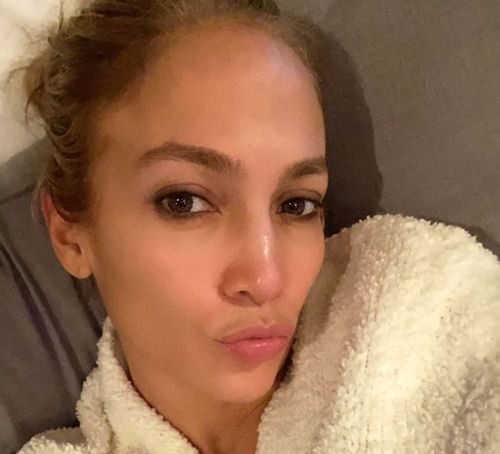 19. She's A Producer Too
Amongst many feathers on her cap, there is one labeled producer. JLo launched her own production company in the early 2000s called the Nuyorican Productions with her manager Benny Medina. Her company has since produced several movies and TV shows.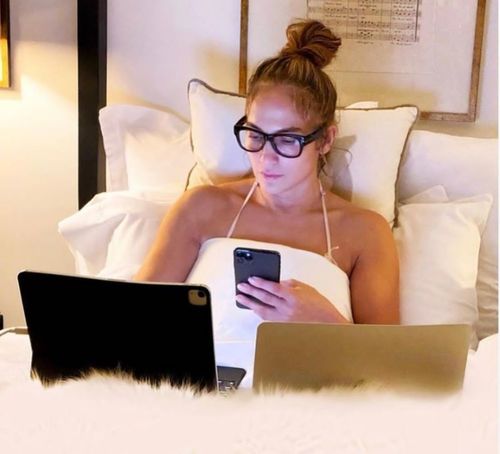 20. Busy Bee
Here you can see busy bee JLo in her natural habitat in this Jennifer Lopez no makeup photo. She is simultaneously working on three devices. This is what it takes to be a multi-talented celebrity.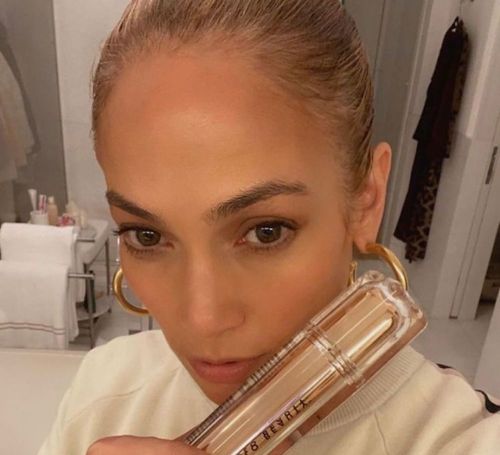 21. JLo Beauty
This is a JLo no makeup picture where she flaunts her bare skin and reveals her beauty secret. She has been using the Glow Multimasking Serum from her own line of beauty products. This serum gives her glowing, hydrated, and firm skin. And that's the tea.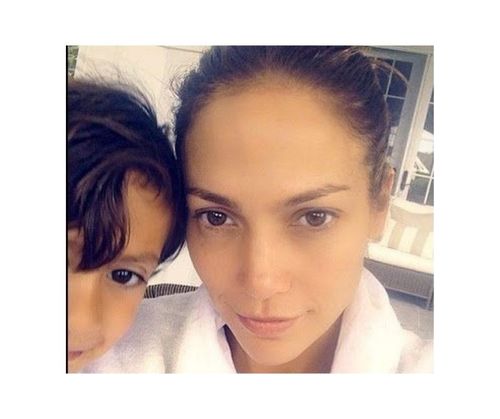 22. One With Max
Here is a Jennifer Lopez no makeup photo with a little glimpse of her son Max. JLo loves her kids very much and has expressed her love on many occasions publically via her posts.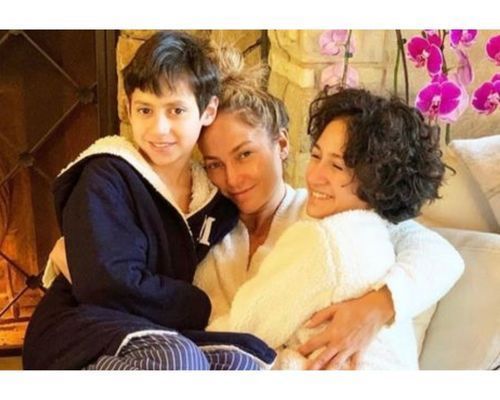 23. One More With Her Coconuts
Most of the Jennifer Lopez no makeup pictures are with her twins Emme and Maximillian. She has shared some very adorable pictures of her "coconuts" with her fans and followers ever since they were born in 2008. She even calls them the "lights of her life" but "coconuts" has stuck as a nickname for her two children.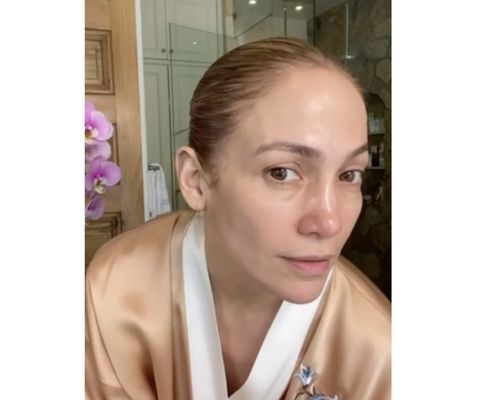 24. Makeup Free JLo
We can surely take a lesson or two from JLo by looking at her makeup free photos. Here we have an incredible JLo no makeup photo as she showcases her natural beauty. We can just adore her beauty by looking at this no makeup selfie.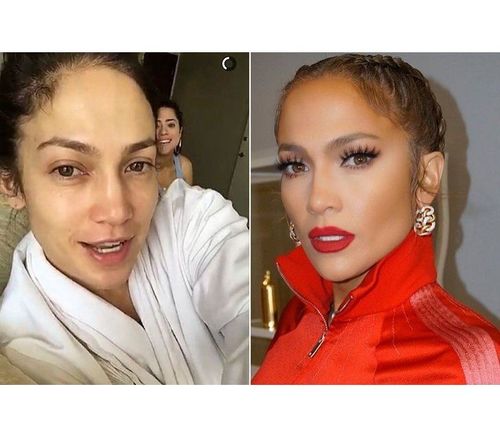 25. Jennifer Lopez Without Makeup Comparison Photo
We will end our list of 25 stunning Jennifer Lopez without makeup pictures with this stunning comparison photo where you can a makeup-free Lopez on the left and a full glammed up look of hers on the right. She looks as stunning without makeup as she does with it. JLo has been an icon, a megastar, an all-rounder celebrity for more than two decades now. It would be lovely to see more of her on our screens and to blast her music inside our cars.