25+ Stunning Selena Gomez Without Makeup Photos
Shalu Bhati
Updated At 19 Aug 23
Want to see how your favorite singer Selena Gomez looks with no makeup? Then look right here as we have come up with 25+ stunning Selena Gomez no makeup photos.
Selena Gomez is an American singer and actress who has made her way into the hearts of millions through her acting as well as singing career. Many of her fans have grown up watching her play the role of the smart and funny Alex Russo in the Disney series Wizards of Waverly Place. She is one of the most popular pop singers in the world who has given hits like Come And Get It, Love You Like A Love Song, The Heart Wants What It Wants, and Lose You To Love Me among others.
Apart from her acting and singing talent, the other thing that catches everyone's fancy is her beauty. The 29 years old singer is extremely beautiful that has often prompted fans to wonder if this is how she looks without makeup too. So, to quench y'all's curiosity, we have here more than 25 Selena Gomez without makeup pictures. Also check out the stunning JLo no makeup photos as she looks absolutely stunning in real life without makeup.
Let's get started!
25 Best Selena Gomez No Makeup Photos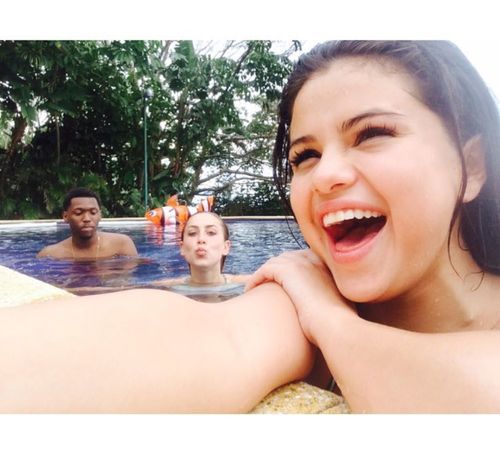 1. Swimming With Friends
Here we have a Selena Gomez no makeup photo with the Come And Get It, singer, in the pool enjoying her time with her friends. She looks fresh-faced and radiant. She is a naturally beautiful woman who does not shy away from sharing her bare-faced selfies on social media.
Also checkout 25 spectacular Katy Perry no makeup photos as she looks absolutely stunning in all her selfies without makeup!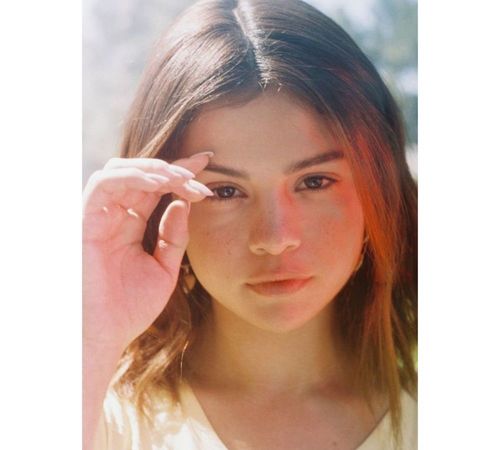 2. Rare Beauty
What can be a better way to tell you about her beauty line than with this Selena Gomez without makeup photo? Selena launched her beauty line, Rare Beauty which happens to be one of the rare celebrity-endorsed beauty lines that actually work. Simimlar to Selena Gomez, if you check Sofia Vergara without makeup photos you are bound to get surprised as both of them look gorgeous even without makeup.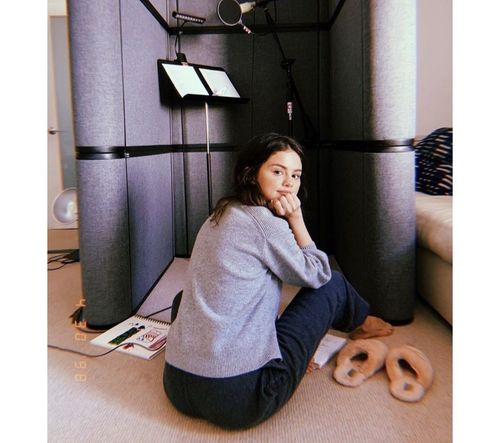 3. Working From Home
Take a look at Selena Gomez without makeup as she showcases that she is work-from-home ready. The Covid-19 pandemic put a halt to life around the world and working from home became a norm for everyone. Even Selena had to give in and come up with a makeshift studio.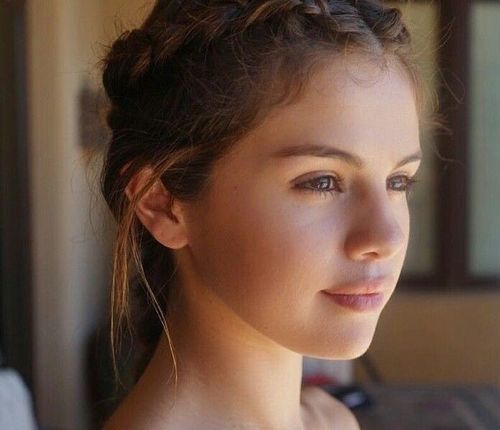 4. Feeling The Feels
She can make you feel things like never before. Don't believe us? Then go and watch the music video of The Heart Wants What It Wants or listen to her perform Lose You To Love Me. Both these songs are highly emotional and show a different side to the singer. This different side is what we were reminded of after seeing this Selena Gomez no makeup photo. Look how calm and serene she looks.
5. With Her Best Friend
It is no secret that Selena Gomez is best friends with Taylor Swift. Both the singers hang out together and are even seen publically supporting each other in award shows. And there are times when the two friends turn up together makeup-free. Here we have one such Selena Gomez without makeup photo where she is seen with the legendary Taylor Swift and her cat, Benjamin. The trio seems to be having fun together.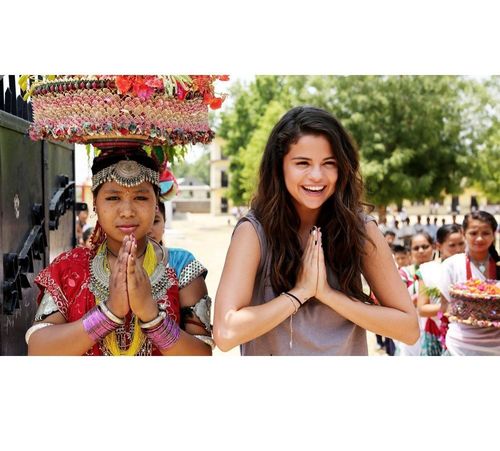 6. With UNICEF
This Selena Gomez no makeup photo was clicked during the singer's visit to Nepal as UNICEF's Goodwill Ambassador. She had travelled there to "bring attention to children in need within the country and across the globe". She interacted with the locals and spent quality time with the children. This visit was highly inspired by this visit.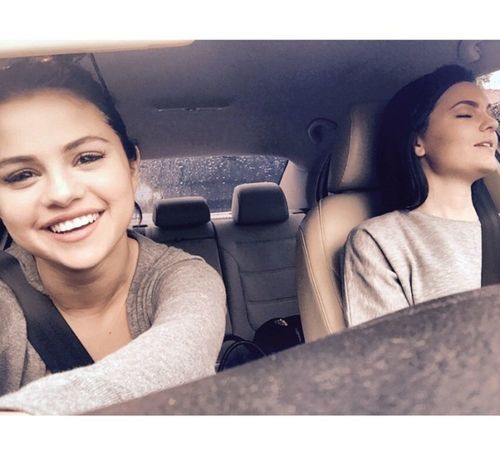 7. Fun In The Car
Selena loves to spend time with her friends and just like most of us she likes to take car selfies. Here is one such Selena Gomez without makeup car selfie. Her beautiful smile is enough to light up a whole room.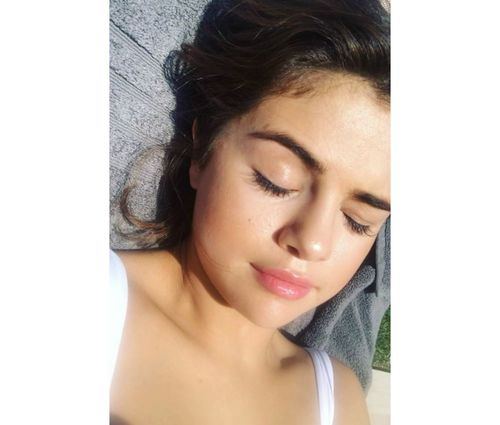 8. Sun Kissed Selena
Here is yet another one of the Selena Gomez no makeup photos where the singer is basking in the sun. her naturally radiant skin is glowing even more as she soaks in the warmth and light of the sun. Selena ensures that she wears sunscreen before enjoying a sunny day out. Make sure that you do too. Sunscreen for the win!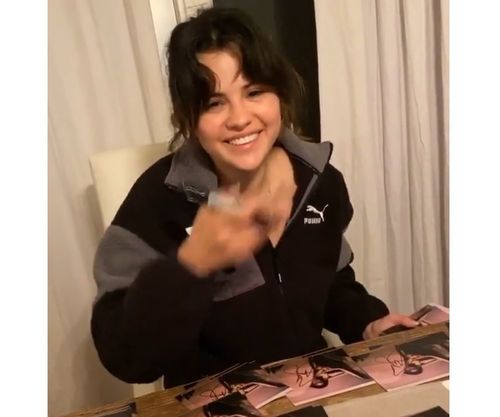 9. Rare: The Studio Album
This is Selena Gomez without makeup giving her fans a glimpse of what goes behind the scenes as she autographs copies of her third solo studio album, Rare. She gave this same name to her beauty line. What we love about this picture is how much fun she is having and smiling so wide.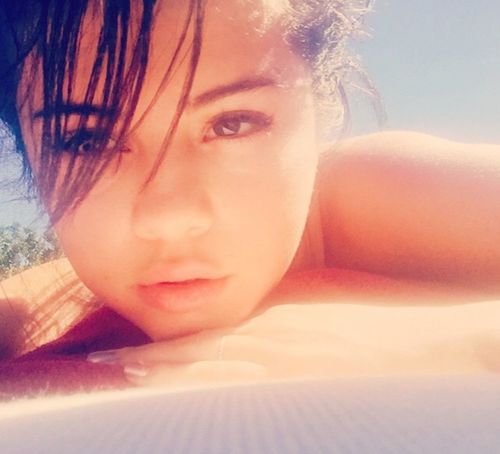 10. Bangs Or No Bangs
We haven't seen Selena Gomez in bangs as much as her best friend, Taylor Swift. But we got this pool-side sun-soaked Selena Gomez no makeup selfie where the singer talked about how she automatically got bangs as her baby hair grew out.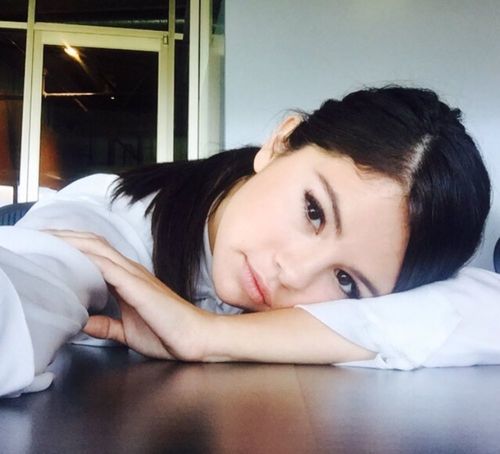 11. Survived Lupus
Selena Gomez shared the news of her battle with lupus in 2015. She underwent chemotherapy and had a kidney transplant too. Her battle with this autoimmune disease made her take a break from her career and public appearances. We are just super glad that she is all better now. More power to her!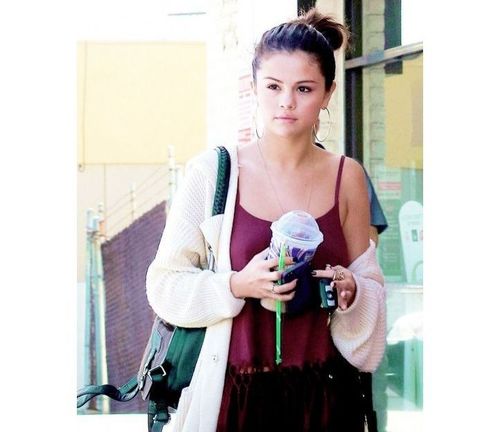 12. Is She Real?
Selena likes to keep it real with her fans. She has shared several things with them that most celebrities won't. But, times are changing and there is a new brand of celebs like Selena who prefer to stay connected with their fans. This is one of the reasons why we get to see a lot of Selena Gomez no makeup pictures like this one. She looks so cute!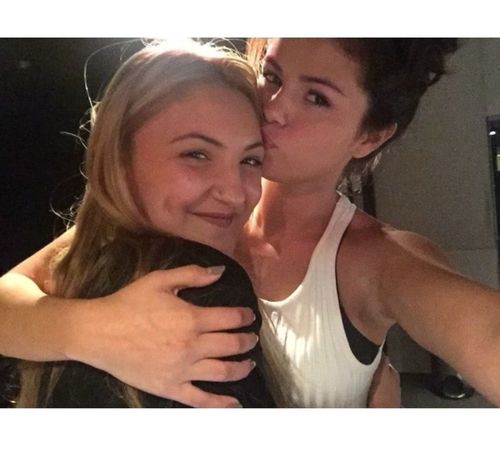 13. With Julia Michaels
Apart from Taylor Swift, Selena Gomez has other besties too. Seen here in this Selena Gomez no makeup photo is Julia Michaels. The story about the beginning of their friendship is still not known but Julia has been close to Gomez for quite some time. She is also a musician and both friends write songs together. They even have matching tattoos.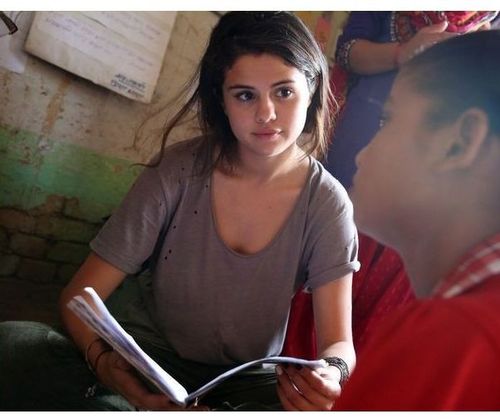 14. Another One From Nepal
Here is yet another one of the Selena Gomez no makeup pictures from her time in Nepal which she visited as the UNICEF Goodwill Ambassador. Look how easily she has mingled with the locals and the children. She is sitting on the floor, totally de-glammed but incredibly beautiful.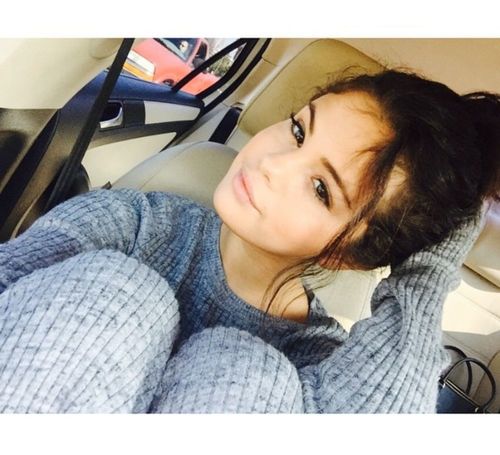 15. Another Car Selfie
This is yet another one of the car selfies where you can see Selena Gomez without makeup. There are actually quite a few bare-faced selfies that can be found on the Kill Em With Kindness singer's Instagram profile.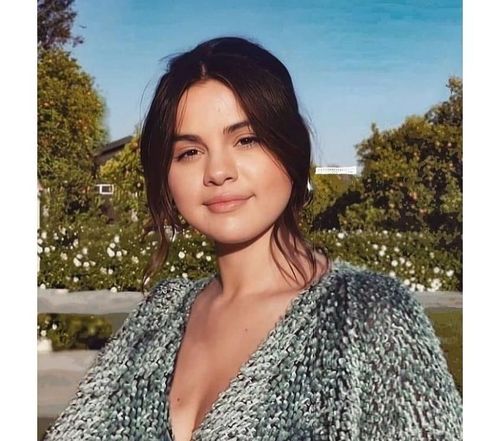 16. Runs Her Own Accounts
It is being a part of her authentic self that the singer runs her own social media accounts. She likes to connect with her fans. She says: "I love the connection I have with my fans because it's authentic. Some of my fans have been with me since the day I started on Disney when I was 14."
Maybe it is staying authentic to her true self that gives her such a radiance. Just look at this Selena Gomez no makeup photo and tell us if you don't see what we see.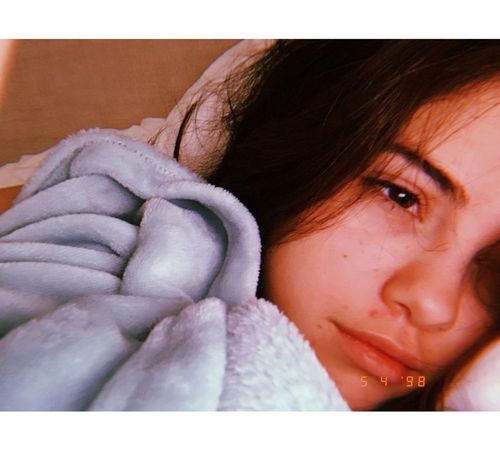 17. One Day At A Time
This Selena Gomez without makeup picture comes from a day when the singer was not feeling well. Many fans speculate that it was due to her breakup with ex-boyfriend Justin Bieber. Whatever was the real reason behind her being unwell is immaterial as the Lose You To Love Me singer shared this picture to give a glimpse to her fans that also has bad days and she also faces similar skin troubles as the rest of us.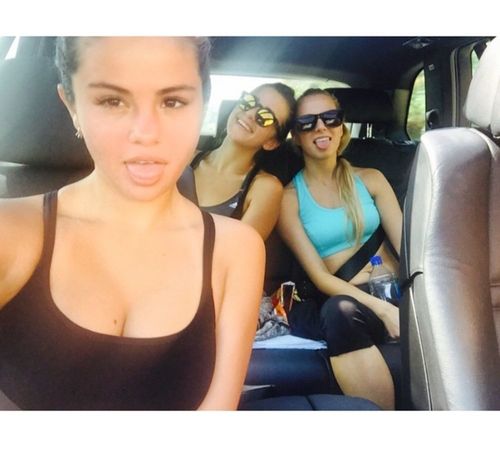 18. With Friends
Here is another car selfie where we have Selena Gomez without makeup. This is a photograph that the singer took after she and her gang of two returned from a gym session. Even while she is sweating, Selena manages to look like the glorious goddess that, she is.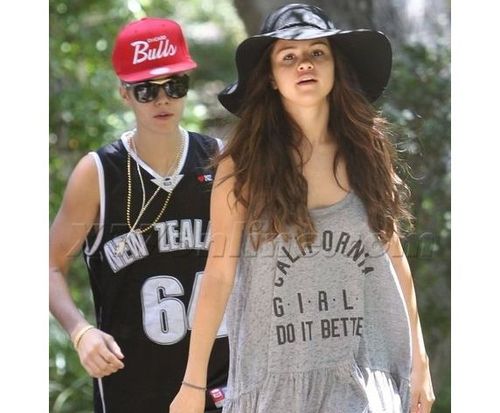 19. One With The Ex
Yes, it is a dreaded picture, we know. But this is a Selena Gomez no makeup picture with her ex-boyfriend Justin Bieber from the times these two were together. She was pretty emotional after their breakup which accumulated for almost a year. She went on address these feelings in her song Lose You To Love Me to reclaim her love for herself.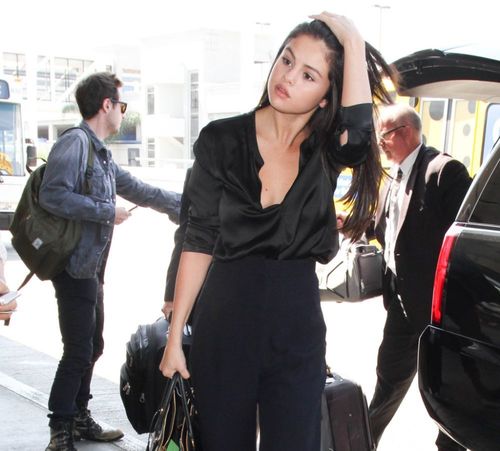 20. Airport Fashion
Selena has an impeccable fashion sense and it can be witnessed through the several photographs that have been clicked of the singer-actress outside airports. She puts a stylish foot forward every time she goes out. See for yourself in this Selena Gomez no makeup picture from outside an airport.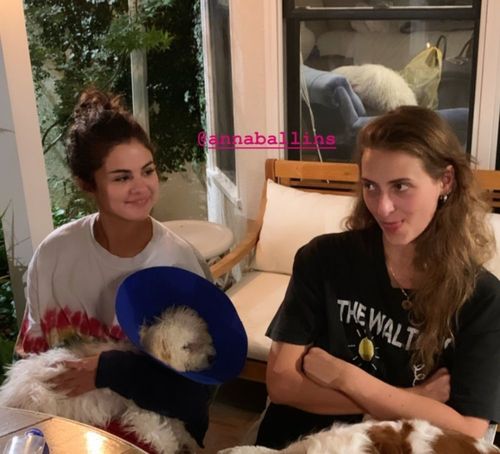 21. With More Friends
This is Selena Gomez without makeup looking joyous and content in the company of her human as well as furry friends. Anna Ballins happens to be one of Selena's best friends and the two are often seen together in Los Angeles. Both friends even like to call themselves local dog moms.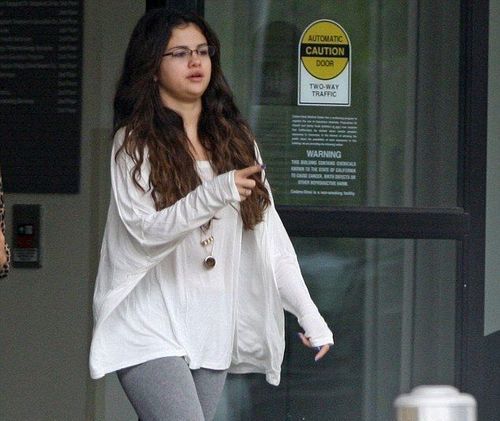 22. Into A Facility
This is a Selena Gomez no makeup picture that was clicked when the singer was coming out of a pediatric facility. This is not the only time when she had to visit one. She has often visited children in hospitals to put a smile on the faces of her young fans but it was in 2016 that the singer checked into a facility in Tennessee to join a program that included individual therapy as well as group therapy.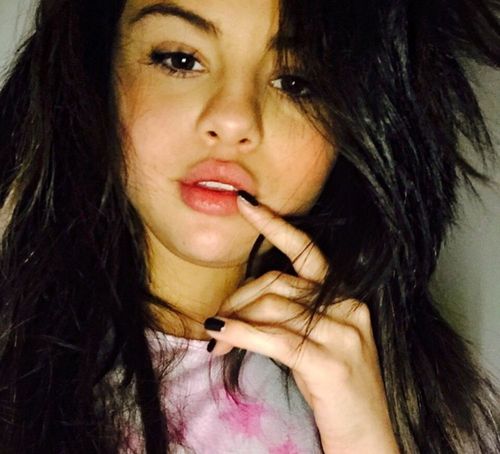 23. Love For Cheeseburgers
Selena is known for her love for cheeseburgers. She had one before a 2015 Victoria's Secret show. Her assistant held one for her as the singer posed at the Jingle Ball red carpet the same year. She even posts pictures and small videos where she can be seen eating a cheeseburger. So, yes. This girl loves her cheeseburgers. Period.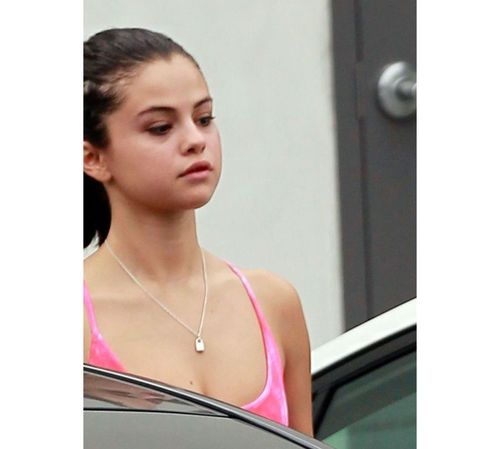 24. Gym Time
This Selena Gomez without makeup photo picture was clicked by the paparazzi as she was coming back from a gym with her best friend and singer Taylor Swift. Both the friends looked incredibly gorgeous but here we are focussed only on Selena and her fresh-faced beauty.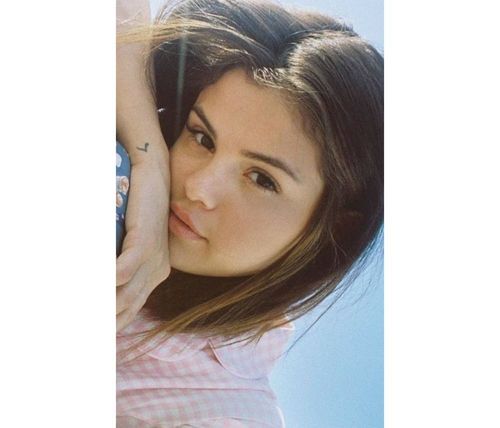 25. Loving The Fans
Selena Gomez is an amazing person who loves her fans dearly. With her fame comes intrusion by fans. But she never minds it. She is always patient with these intrusions and treats her fans well. She might have to say no to her adult fans on some occasions but she cannot bear to say no to children. If that's not an angel then who is? She even looks like one as seen in this Selena Gomez no makeup picture.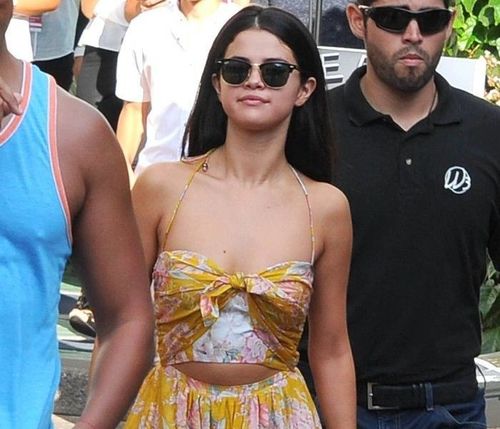 26. Vacation In Italy
This Selena Gomez without makeup picture comes from her time in Italy when she was on vacation. And man, is she doing her vacation right! She looked gorgeous in this yellow floral dress as she strolled down the lanes in Ischia. She went there to celebrate her birthday.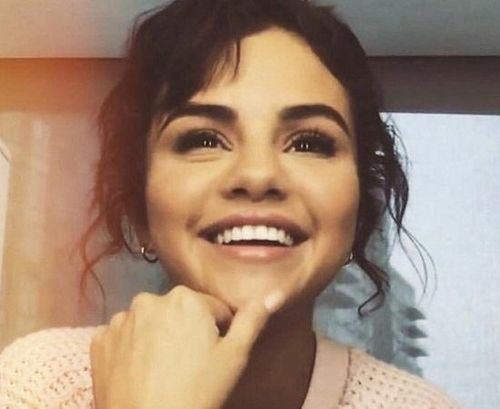 27. The One And Only
Here we are at the end of our collection of Selena Gomez no makeup pictures. If you haven't fallen in love with her yet, then what are you even doing? Her fans love her not only because she is a great musician or actress but also because she is kind, compassionate, generous, and authentic. She likes to keep things real and she is also kind of a kick-ass woman who is an inspiration to so many girls. She is humble despite her fame and success. This doll-faced beauty surely has our heart.