Lakme Eyeconic Curling Mascara Review With Price
Monika Satote
Updated At 17 Feb 23
Eye makeup is an important and critical part of any makeup routine. Right from the eyeliner to foundation, one needs to apply it precisely to get the best eye makeup.
Lashes are one of the most integral parts of any eye makeup. While many of us use curling tools to curl the lashes we are also afraid of weakening the lashes roots.
A mascara is an amazing eye makeup product which can amp up the eye makeup look. With many popular brands like Lakme, Maybelline it often becomes a challenge to pick the best mascara in India as per your lashes.
We review lakme eyeconic curling mascara which is one of the most popular and best mascara in India.
Regularly featured as a bestseller on amazon this has a huge fan following from the makeup community as well. It is also rated as the Best Mascara In India.
Product Review - Lakme Eyeconic Curling Mascara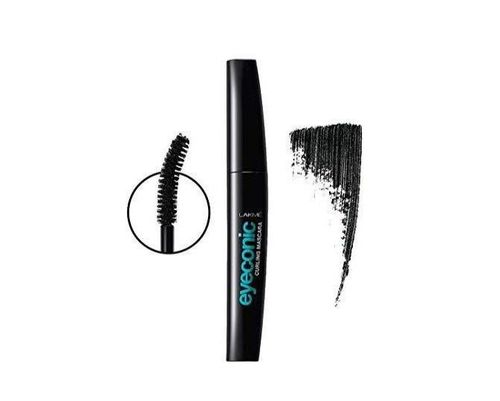 Brand Claims
This lakme eyeconic curling mascara comes in the royal colours like blue and black with the smart curl brush which allows smooth strokes. You get intensively curled lashes with this mascara.
The brand claims that this mascara is very light, and you can remove it easily. It has a D-Panthenol moisturiser that keeps your lashes smooth. This curling Mascara is smudge proof, waterproof and long lasting.
Packaging
Lakme eyeconic products come in classic blue and black packaging. The normal quantity is around 9ml in one bottle. The Mascara bottle has an unusual shape which looks really unique. It is very easy to carry and store. The manufacturing date and expiry date is mentioned on every package so one need to make sure to check the same ebfore purchasing it.
Usually, lakme eyeconic mascara expiry date is two years from the date of manufacturing.
The amazing part of its packaging is that it tells how to use the product, how to remove it and some tips related to the product.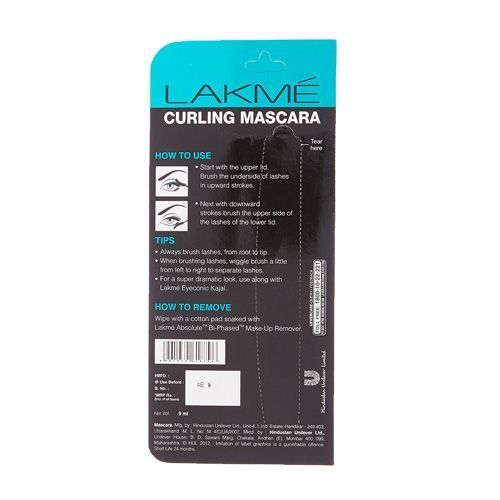 How To Use It?
If you want to use it properly to get desirable results, follow the steps that are given below.
You must start using this mascara with the upper lid. Brush the underside of your lashes in upward strokes.
Then move to lower lid. Brush the upper side of the lashes with downward strokes.
Now with downward strokes brush the upper side of the lashes of the lower lid.
While using this product, keep the following things in mind.
Brush your lashes from root to tip, Always!
Wiggle brushes a little from left to right to separate lashes. Take care of this while brushing lashes.
Apply mascara without blinking.
Remove excess product from wand before brushing it on your eyelashes.
It is suggested to use this Mascara with Lakme Absolute Kajal for better results.
How To Remove It?
Lakme recommends to usage of a cotton pad soaked with Lakme absolute Bi-Phased make-up remover.
But if you want to remove your mascara without make-up remover then wet your eyelids and splash them gently with water.
Later, take a few drops of olive oil on cotton and press it on your eyelashes. Then you can wipe it away slowly. You may use lukewarm water as well to completely remove the mascara.
Also Read: 15 Best Waterproof Foundations In India
Our Experience Of Using Lakme Eyeconic Curling Mascara
This lakme eyeconic curling mascara almost fulfils its brand claims except for the waterproof part.
One of the best mascara's in India, this is amazing for everyday use. You will not face any irritation in eyes. Even if you are inexperienced, the mascara wand is easy to use and you can simply apply this curling mascara by following the steps on the packaging.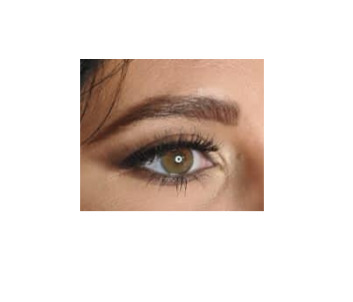 This lakme mascara gives nice volume with bigger and prettier eyes. Also, because of its D-Panthenol moisturiser, your lashes remain smooth and nourished all day long. It is smudge proof and it lasts longer.
This product gives the best result if you apply two coats of it. Keep the gap of 4-5 minutes between applying both the coats. Pigmentation of the Black Mascara is really good, and it has a smooth texture, so you feel it light on the eyes.
This Mascara is affordable but comes in a less quantity as compared to other brands. But you can get it at any retail or local store.
One needs to be careful while applying this lakme mascara as it has a tendency to develop clots if not applied properly.
If you want long lasting and intense curled lashes then this is the best mascara in India. With amazing pigmentation and noticeable curls, it is a perfect choice for everyday use.
Pros:
Long lasting and smudge proof
Superb pigmentation
D-Panthenol moisturiser keeps your lashes smooth and nourished
Noticeable curls
Good for everyday wear
No irritation in eyes
It feels light on the eyes
Easy to use and remove
Best mascara in India in budget range
Travel friendly and provides smooth texture
Cons
Not waterproof
Less quantity compared to other brands
Clots if not applied properly
Lakme mascara price – From Rs 319 to 389
Final Recommendation
Lakme eyeconic curling mascara is the best product if you want intense and long-lasting curled lashes. But if you are looking for a waterproof mascara, then might not be the best choice.
Top 3 reasons why you should buy this product:
This Mascara will not damage your lashes by making them hard. In fact, its D-Panthenol moisturiser helps your lashes to remain smooth and nurtured all day long
It lasts longer with smudge-free formula
It is affordable and is easily available
This mascara gives a royal look and gives the best makeuplook when used with the Lakme eyeconic kajal.
We recommend you buy this if your priority is not waterproof feature. This product is worth the money and you won't regret it. It definitely helps to keep your lashes smooth the entire day.
Do invest in this lakme mascara and get the royal look in no time!
Related Articles