29 Stunning Marilyn Manson Without Makeup Photos
Shalu Bhati
Updated At 09 Oct 23
Want to know what exactly is the Marilyn Manson without makeup look? Then, you have come to the right place. Keep scrolling to check 29 stunning Marilyn Manson without makeup photos.
Marilyn Manson is an American singer, songwriter, record producer, actor, painter, and writer. He is a goth rock performer and the lead singer of his namesake band, Marilyn Manson. He is mostly known for his outrageous makeup and outfits. His performances are perceived to be dark and thus, have been boycotted and protested against. But, that has not stopped Marilyn Manson from being a successful musician with a cult following.
He might dress up outrageously and wear dark makeup on stage while performing or while attending red carpet events but Marilyn Manson is often seen in a more "normal" getup when he is not performing. So, let's see exactly how he looks without makeup through a collection of more than 29 Marilyn Manson without makeup pictures. Also check out 29 stunning Cardi B no makeup photos!
Let's begin!
29 Best Marilyn Manson No Makeup Pictures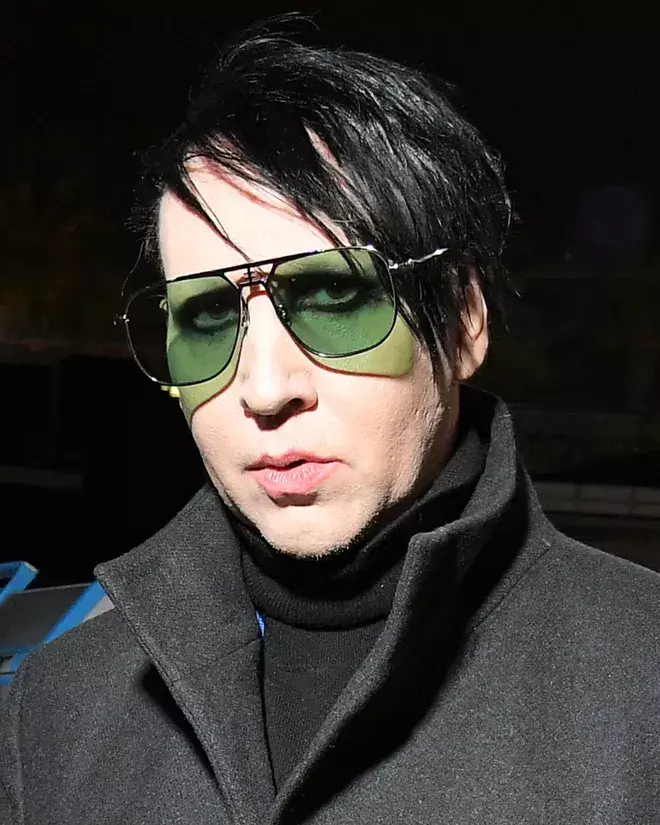 1. Stunning Natural Look
Ever wondered how Brian Hugh Warner became Marilyn Manson. It is staring right in your face. It was easy. For his stage name, Brian combined the first half of Marilyn Monroe and the second half of Charles Manson to finally arrive at Marilyn Manson.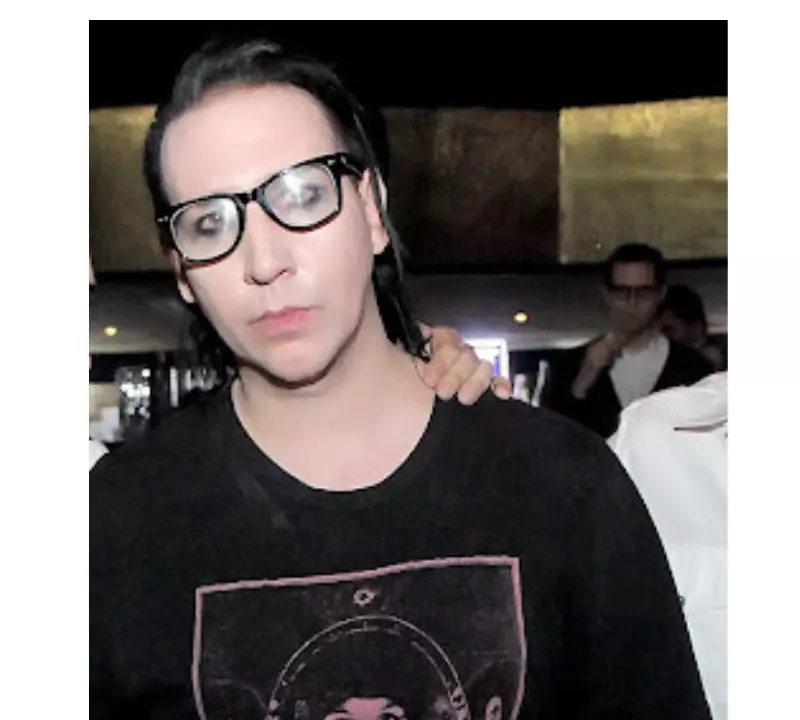 2. Marilyn Manson No Makeup
He might be popularly known as Marilyn Manson but that is only his stage name. his real name is Brian Hugh Warner. He was born in Canton, Ohio where he formed his rock band Marilyn Manson and the Spooky Kids which later became Marilyn Manson. Just like his name, Marilyn's makeup and outfits are also a part of his performance. Here, you can see him in his full natural no makeup glory.
Also check out 25+ Nicki Minaj no makeup photos which have gone viral. We cover her no makeup selfies, casual photos, fan photos without makeup and many more!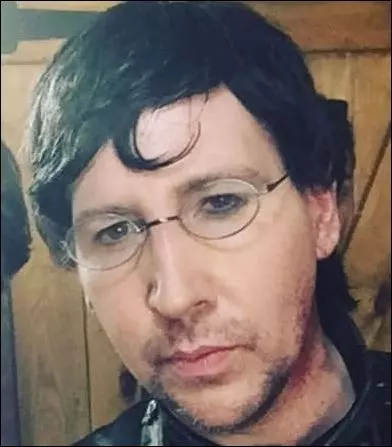 3.  Behind The Scenes Natural Photo
One of the natural BTS photos of Marilyn, he is seen showcasing a diferent look here. A new hairstyle and glasses makes this look unique.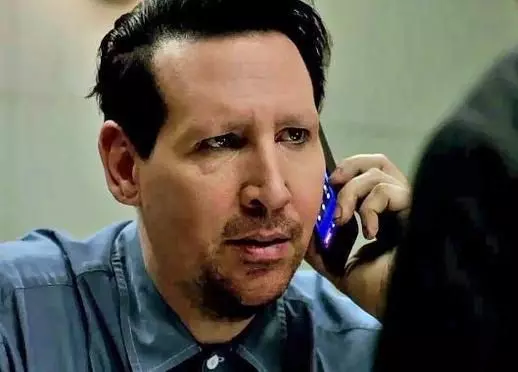 4. Acting Skills
Here is another Marilyn Manson no makeup photo from one of his shows. If you thought he has been part of just one show, then you are wrong. He has shown his acting prowess through the years with movies and shows other than Sons of Anarchy. It was in 1999 that he made his debut on the big screen with Jawbreaker. He has also been a part of Party Monster (2003) and Heart is Deceitful Above All Things (2004). He has appeared on popular shows including Californication, Eastbound & Down and Salem.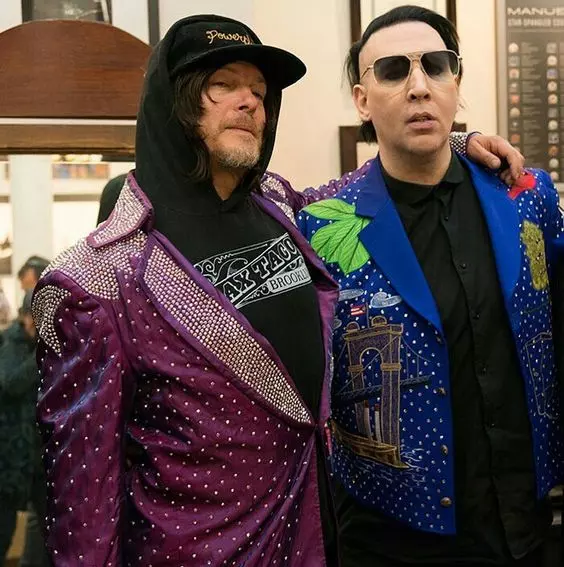 5. Marilyn Manson Without Makeup With Famous Fans
Marilyn Manson has been a commercial success ever since his debut album, Portrait of An American Family came out. He has gained a cult following over the years and has some very famous fans as well. Here, he is pictured with Norman Reedus, the star of an American travel series, Ride with Norman Reedus who is also famous for his role of Daryl Dixon in The Walking Dead. We told you. He has famous fans.
Also check out 25+ Katy Perry no makeup photos which are extremely popular. We cover her selfies, family photos, casual photos and many more!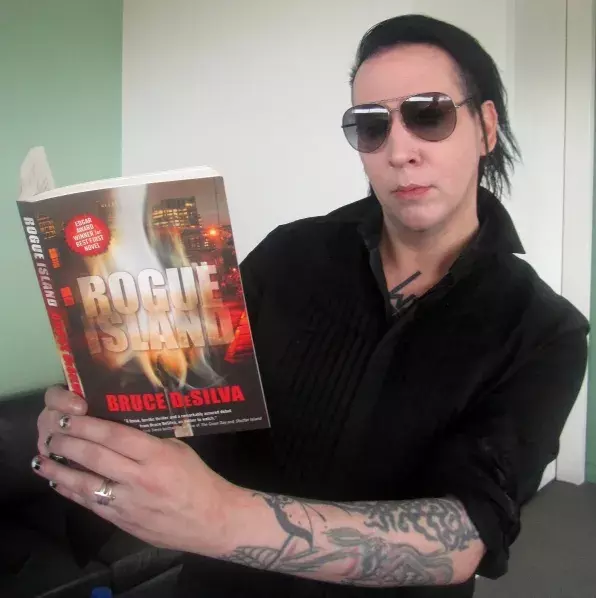 6. Writer Manson, Reader Manson
This is another one of the popular Marilyn Manson no makeup looks. He is a musician but also has interest in art and books. He is a writer himself. He wrote his autobiography, The Long Road Out of Hell with the help of rock journalist, Neil Strauss. So, it kind of falls into the equation that Marilyn Manson also liked to read.
Looking for more inspiration from a celebrity singer? Check out 20+ stunning Avril Lavigne no makeup photos which showcase her natural beauty!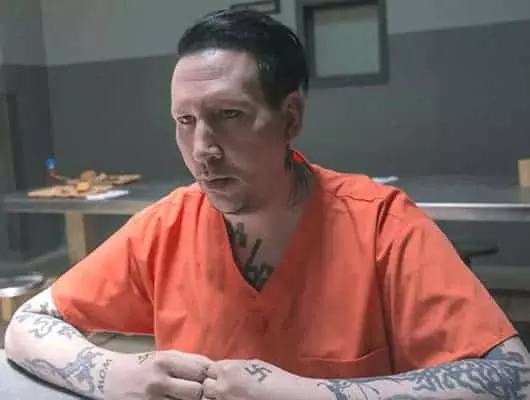 7. Marilyn Manson, The Actor
Apart from being a singer, songwriter, record producer, and a writer, Marilyn Manson is also an actor. And this is one of the most popular Marilyn Manson without makeup pictures. It is a still from the show, Sons of Anarchy.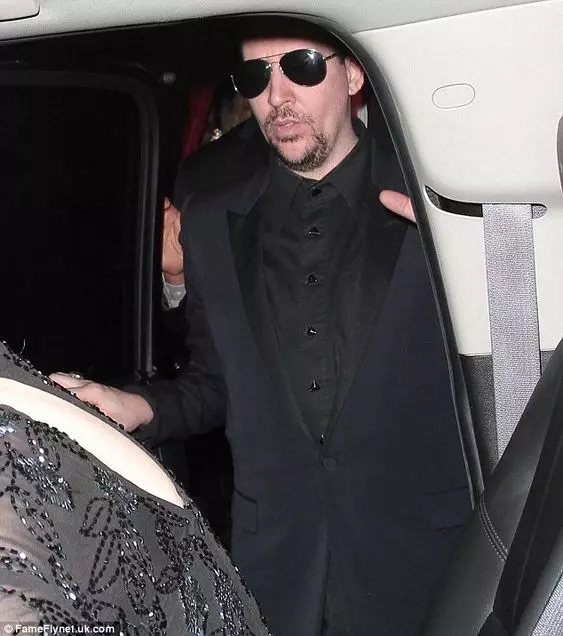 8. With Famous Friends
Here is yet another Marilyn Manson without makeup photo that was clicked when the singer arrived at Johnny Depp's engagement party. And, yes. He is good friends with everyone's favourite pirate, Johnny Depp.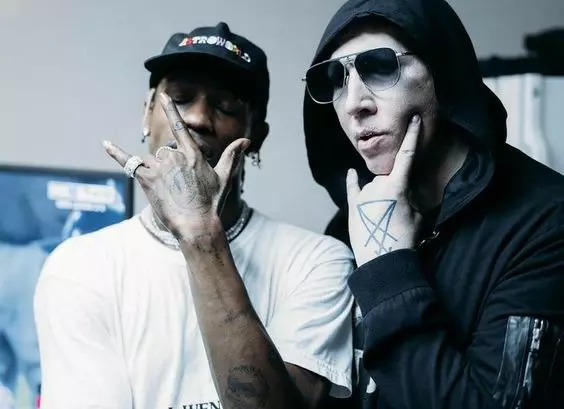 9. Marilyn Makeup No Makeup Poses
This is yet another Marilyn Manson without makeup photo that the singer himself shared on his Instagram account. Here he can be seen posing with Travis Scott.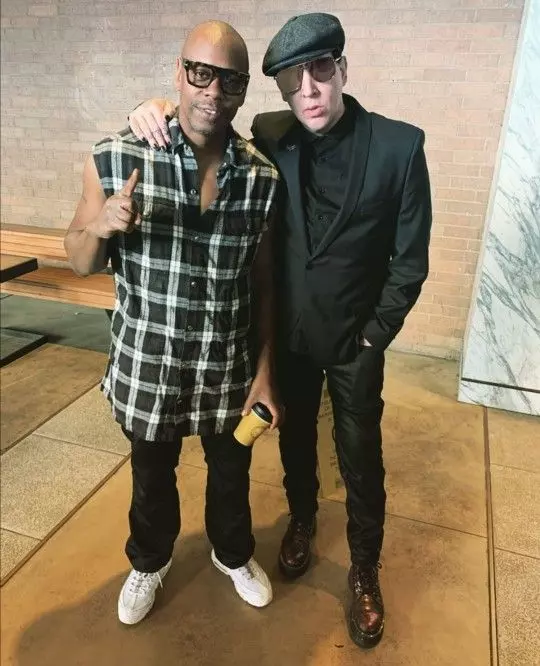 10. With Favourite Comedian
The goth singer took to Instagram to share this Marilyn Manson no makeup picture where he was posing with Dave Chappelle whom he called as his favourite comedian. Marilyn Manson clearly has good taste. We mean, it's Dave Chappelle!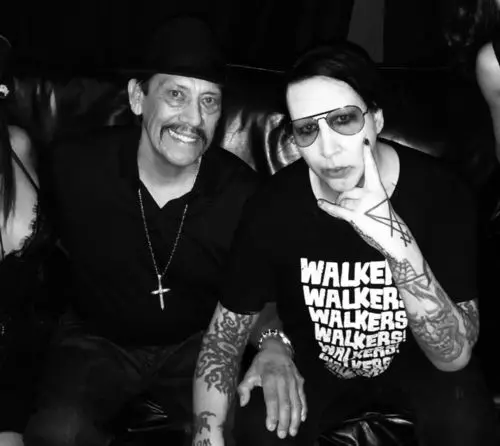 11. Marilyn Manson Without Makeup Portrait
His shows have been boycotted, protested and cancelled more than enough times all because of his "dark antics". But this does not have any impact on the number of his fans or his famous friends. Here he is seen in a black and white portrait with the legendary, Danny Trejo.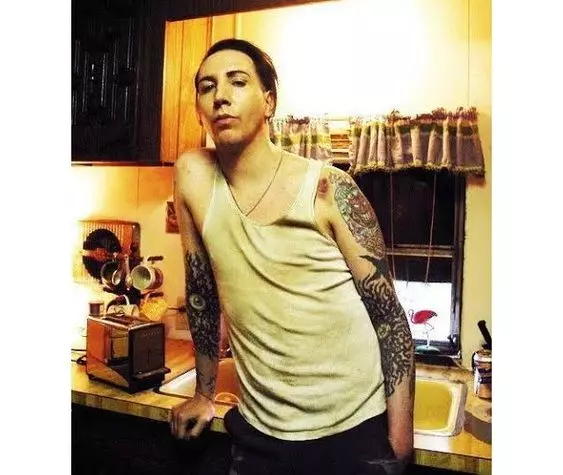 12. From The Early Days
Here is a young Marilyn Manson no makeup picture from the early days of his career. You can see the bright eyed young man he was.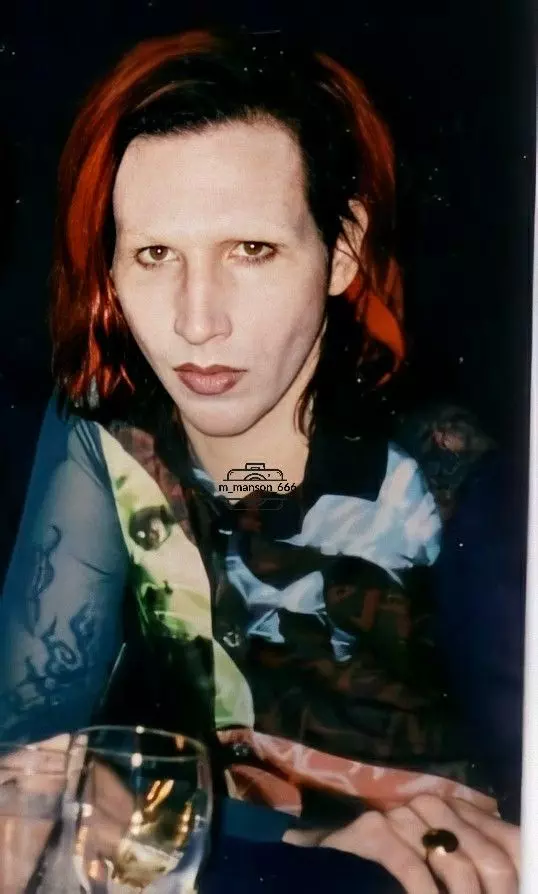 13. The Talent
This is yet another Marilyn Manson without makeup picture from his younger days. Do you know that his debut album, Portrait of an American Family was a commercial success? This was also the case with his other albums including Smells Like Children, Antichrist Superstar, and Mechanical Animals among others. These were all huge successes and brought Marilyn Manson much deserved name, fame, and glory.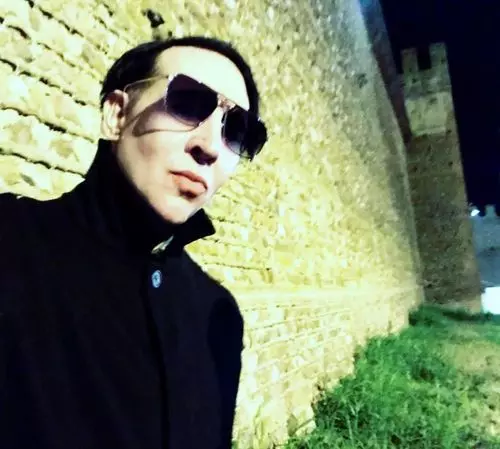 14. Marilyn Manson's Colourful Eyes
In this Marilyn Manson no makeup photo he can be seen with his sunglasses. But, the colour of his eyes has given rise to a lot of myths and speculations. It was rumoured that Marilyn Manson injected heroin directly into his eyeball that led that eyeball to change its colour. Another rumour was that he got the pigment in his eyes removed so as to be able to see the world in black and white. However, both these rumours were just rumours. Truth is, Marilyn Manson wears two different coloured contacts as a tribute to the legendary David Bowie.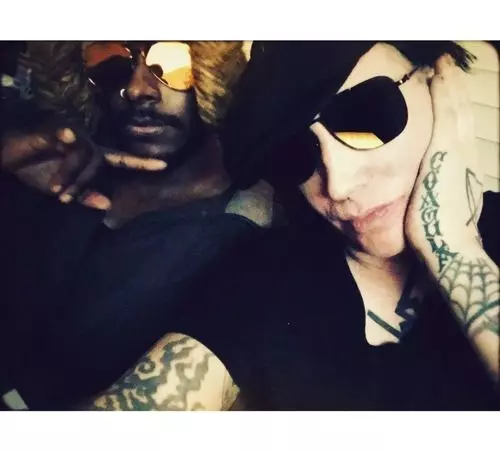 15. Manson And His Music
Did you know that Marilyn Manson has sold over 50 million albums across the world and has been a Grammy Nominee four times?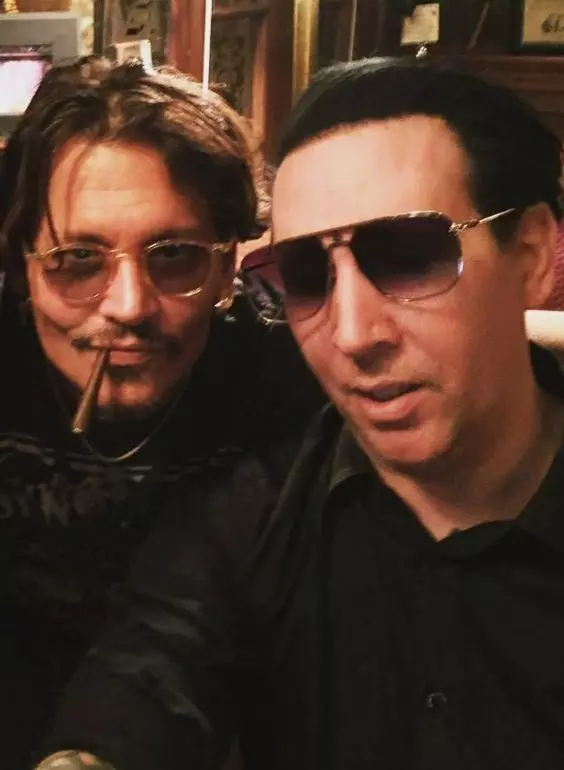 16. Marilyn Manson With Johnny Depp
Here is another one of the Marilyn Manson without makeup photos. And of course it is with his close pal, Johnny Depp. Yes, you read it correctly. He and Johnny share a great bond. They often perform together and also have matching tattoos.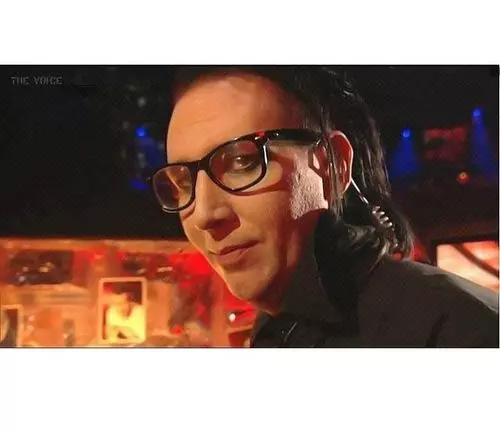 17. Not So Lucky In Love
Marilyn Manson has been engaged three times too some of the most beautiful women. He was married to burlesque dancer Dita von Teese but only for a short period after which they got divorced.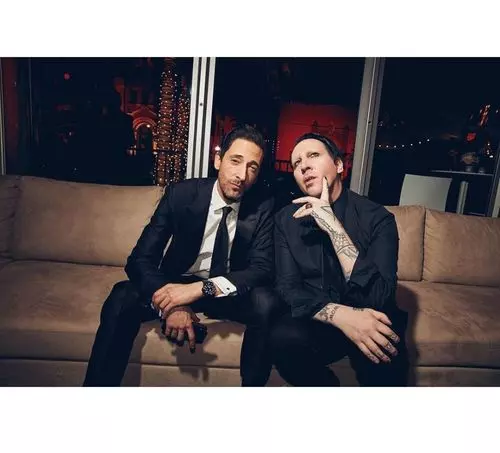 18. Marilyn Manson And Adrien Brody
This Marilyn Manson without makeup photo was posted by the singer on his Instagram with the talented and handsome Adrien Brody. They were seen enjoying their night at the Vanity Fair Oscar Party in 2019.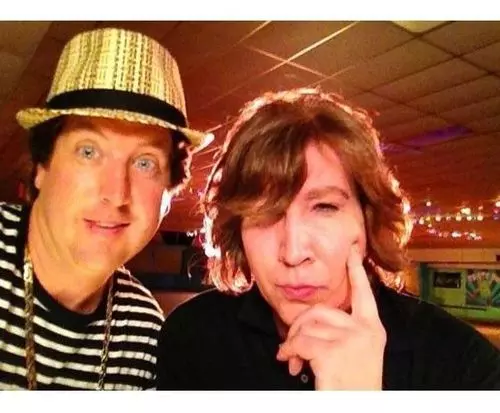 19. Lost In Thought
This is yet another one of the most popular Marilyn Manson without makeup pictures. He looks unrecognizable without his usual get up and a lighter shade of hair.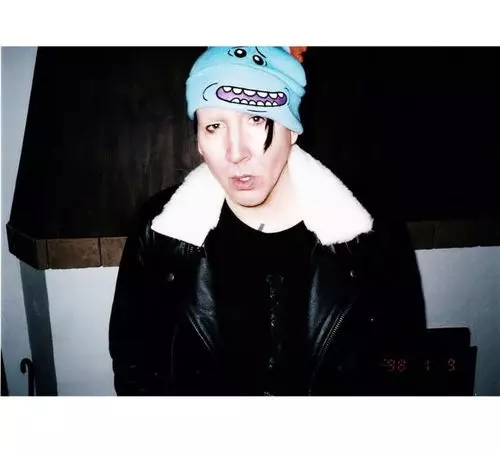 20. Animal Lover
There have been many myths surrounding the goth musician. But that's part of his job description now as a shock performer. Despite what these rumours would have you believe, Marilyn Manson loves animals. He has three pet dogs and was famously involved in a pet custody battle with ex-wife Dita von Teese. Here you can see Marilyn Manson without makeup wearing a cute animated beanie on his way to a recording studio.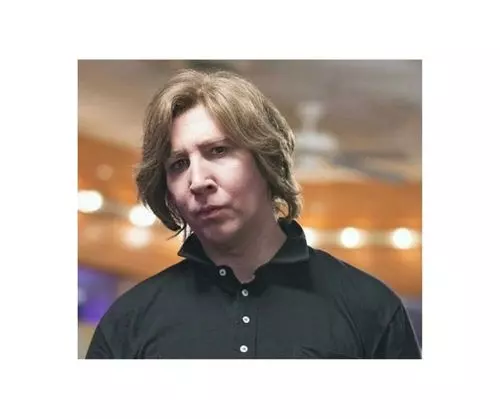 21. Marilyn Who?
We dare you to recognize Marilyn Manson without makeup. Chances are you won't be able to. This is because he looks utterly unrecognizable without his trademark makeup look. His go-to products include the Christian Dior foundation.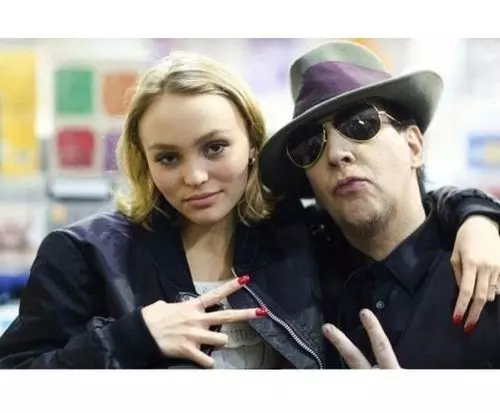 22. With Lily Rose Depp
He is good friends with Johnny Depp and it should not come as a surprise that he is also on good terms with Depp's family. In fact, he is godfather to Johnny's daughter, Lily Rose Depp. Here you can see a Marilyn Manson no makeup picture where the singer is posing with his god daughter.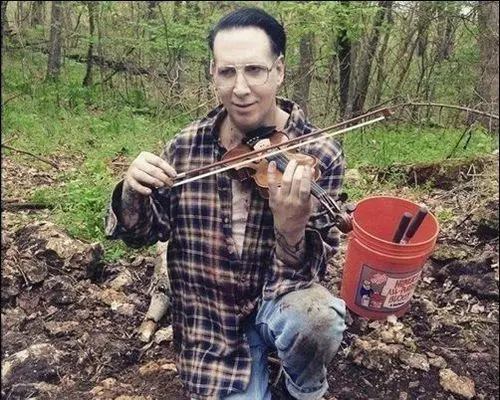 23. Marilyn Manson Loves Outdoors
Marilyn Manson and his makeup have been a talking point for years now. But do you know that his makeup has more than often kept him away from exploring certain places? He was in Cologne, Germany for the opening night of his art exhibition and he wanted to visit the Cologne Cathedral. However, he was not allowed to do so all thanks to his makeup that didn't sit well with the Cathedral authorities.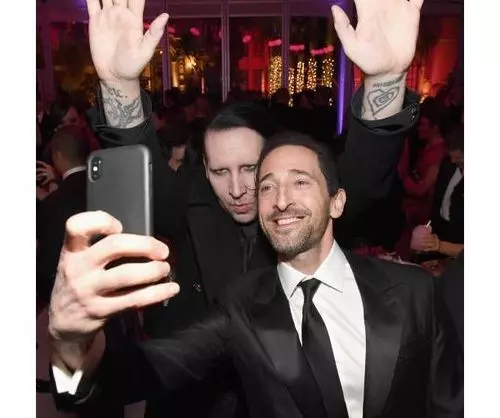 24. Dancing The Night Away
Here is another Marilyn Manson without makeup picture from the night he attended the 209 Vanity Fair Oscar Party. He danced and posed a lot with his buddy Adrien Brody whom he called as his "Nose Brother".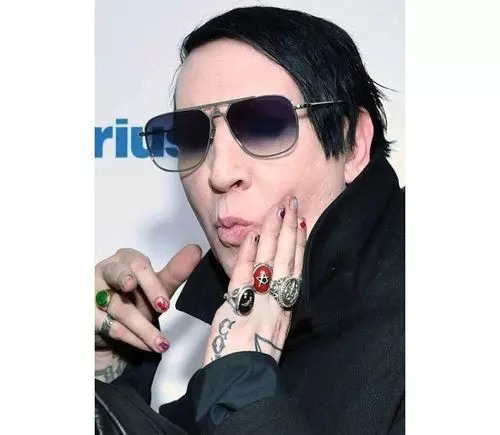 25. Love For The Drinks
Marilyn Manson likes to dabble in new experiences. He was so much impressed with Absinthe, an alcoholic drink that he decided to try his hands in the spirit making business. That's how he came up with his very own brand called Mansinthe. He even won a gold medal for it at the San Francisco World Spirits Competition. Isn't that just so cool?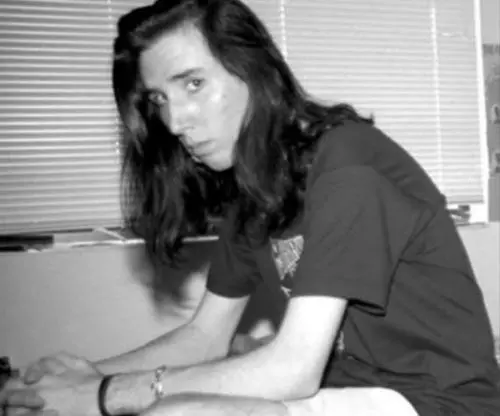 26. Blast From The Past
This is a Marilyn Manson no makeup picture from a time when Marilyn Manson was yet to come into existence. Before becoming a rockstar, Manson was busy studying journalism and theatre at a community college. After this he got a job as an entertainment journalist for a local magazine. Part of his responsibilities was to take interviews of famous musicians and this is where he had his first brush with the wonderful world of music.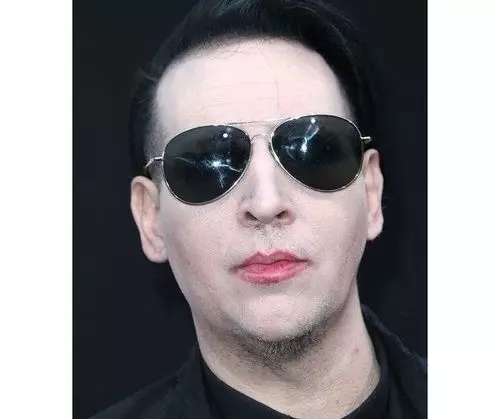 27. For Platinum
Marilyn Manson without makeup pictures don't stop coming, do they? Here is yet another one. We told you how he has been nominated for four Grammy's but hasn't won a single one. However, two of his albums have gone to become platinum. It happens when an album sells one million copies.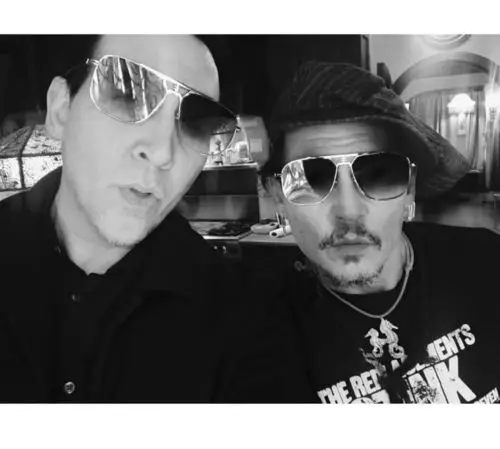 28. Two Best Friends
Let us bring our list of Marilyn Manson without makeup pictures to an end with another picture of the singer with his very close friend Johnny Depp.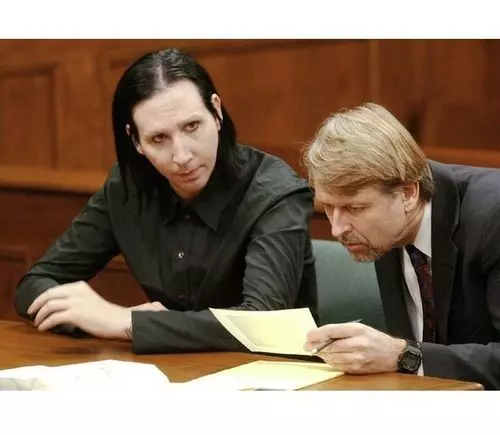 29. Marilyn Manson Without Makeup In Court
Like many other rockstars, Marilyn Manson too has had some brushes with the law. Here he can be seen dealing with one such misadventure in a court while he is totally without makeup. But his misdemeanours have turned into serious crimes as he is being sued by four women for sexual assault. Apart from this, more than a dozen women including his ex-fiancée Evan Rachel Wood have come forward with similar allegations. Marilyn, however, has denied all the allegations.