25 Most Popular Nicki Minaj No Makeup Photos
Shalu Bhati
Updated At 19 Aug 23
Want to see some Nicki Minaj no makeup pictures? Then, this is the place for you. Keep scrolling!
Who doesn't know Nicki Minaj? It is safe to say that almost everyone does. But did you know that she started as a backup singer for local rap artists in New York? She worked hard to climb up the ladder and reach where she is today. She used to post her music on her MySpace page at the beginning that led her to a local record label. And from there she caught the attention of the rapper Lil Wayne. Onika Tanya Maraj became Nicki Minaj and she never looked back. Today she is the only female rapper with about 44 appearances on the Billboard Hot 100 Chart. She is known for her bold and provocative lyrics. Her fashion choices are equally bold. She loves donning bold makeup, colorful wigs, and risqué clothing. This is why people get more and more interested in knowing how the singer looks without makeup. And for the same reasons, we will give you a look into the Nicki Minaj no makeup picture gallery. Don't miss to check out 27 Top Marilyn Manson no makeup photos. He looks just amazing, naturally!
Let's begin!
25 Popular Nicki Minaj No Makeup Photos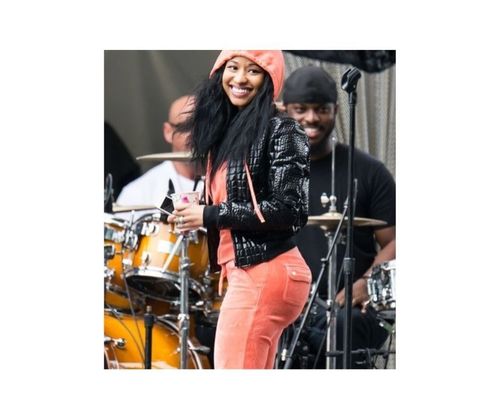 1. No Makeup Rehearsal
It is a rare sight to see Nicki Minaj without makeup. So when you see it, you cherish it. And don't forget to appreciate the beauty before your eyes. Here is a Nicki Minaj no makeup look as she rehearsed for her performance in the Philly 4th of July Jam. Barefaced and wearing a comfortable tracksuit, she looks absolutely lovely.
Also check out 15 most popular Katy Perry no makeup photos which includes her no makeup selfies, family pics, fan photos and many more!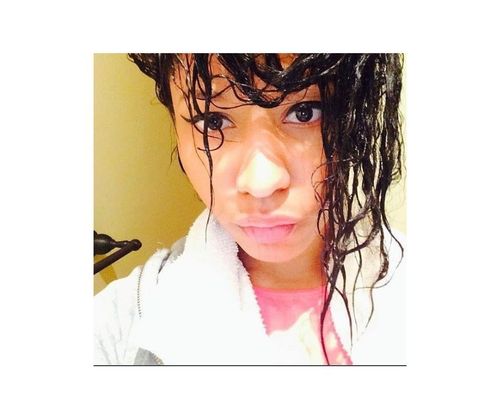 2. Bathroom Selfie
If there is anything that Nicki loves more than her wigs it is her eyeliner. So even if you see Nicki without makeup, there is a solid chance she will be wearing her trusted liner. This is just the case in this Nicki Minaj no makeup photo. This is one of her few bathroom selfies to exist which took the internet by storm. She has a bare face and you can see a close up of her healthy and glowing skin.
Also check out 25 stunning Kylie Jenner no makeup photos which includes her no makeup selfies, photos post gym sessions, casual pics and many more!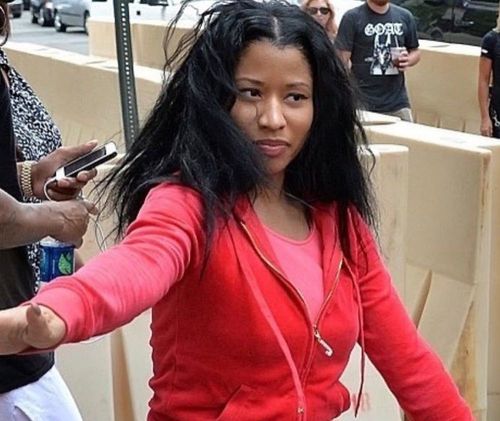 3. Casual Day Out
Her stage persona might be bold and risqué but when Nicki dresses down, she dresses down. Here the paparazzi captured Nicki Minaj without makeup as she let her hotel rehearse for the Philly 4th of July Jam and Grand Fireworks Finale.
Also check out 25 Cardi B no makeup photos which have gone viral over the internet!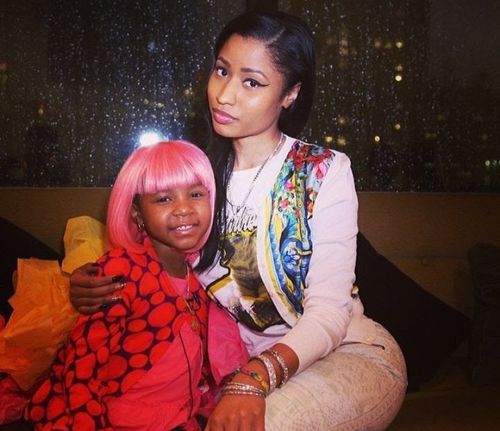 4. No Makeup For Fan Meet
This Nicki Minaj no makeup photo is from when she fulfilled the dream of a 5-year-old fan, Miyah who had cancer. She is bare-faced but still in the company of her winged liner.
Also check out our guide on no makeup photos as we cover 100+ celebs without makeup which includes the likes of JLo, Kylie jenner, Kendall Jenner, Cardi B, Ariana Grande, Jennifer Aniston and many more!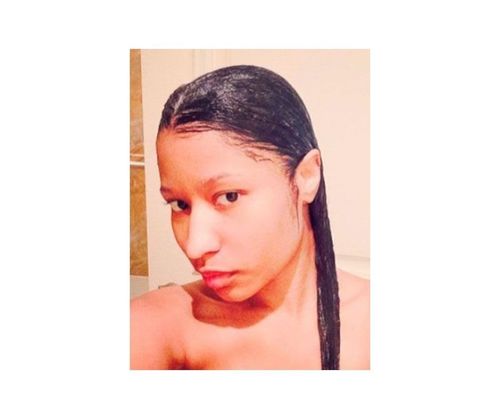 5. Another Bathroom Selfie
Here is another bathroom selfie that took the internet by storm. It sent her fans through a shock wave because the Nicki no makeup was way different from what she looks with makeup. She indeed looks a lot different with no makeup on. But isn't that the point? This Nicki Minaj no makeup photo revealed her true bare face. Here she is not even wearing her liner.
Read More: Megan Fox No Makeup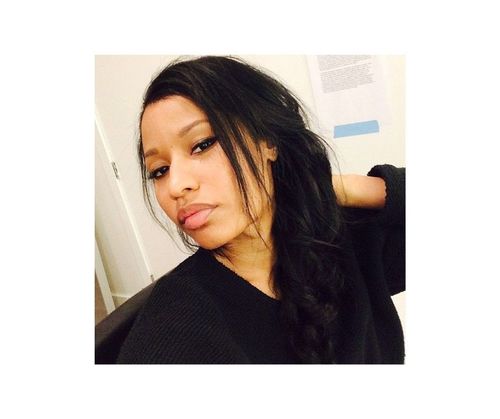 6. Posing Without Makeup
We told you. It is not possible to keep her away from her eyeliner. Here is Nicki Minaj without makeup. She has no makeup on and is only wearing a bold liner look. It has come to be known as a signature Minaj style and we are all here for it.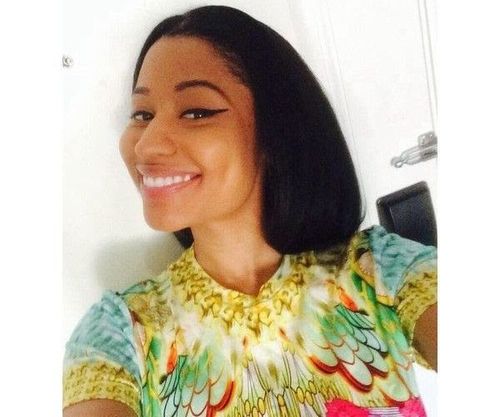 7. Million Dollar Smile
When you got a beautiful smile like Nicki, do you really need anything else? Here is a Nicki Minaj no makeup picture to show you how truly beautiful she looks. This woman doesn't need makeup to look pretty.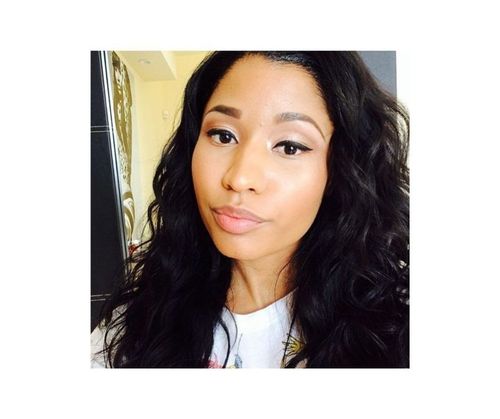 8. Pretty Face
This here is another close of Nicki Minaj without makeup. Well, except for some eye makeup. You can still see her naturally glowing skin.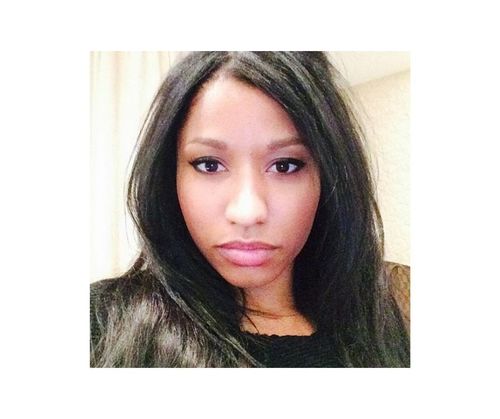 9. From The Selfie Archives
This is an old Nicki Minaj no makeup picture. She is flaunting her bare face before the camera. And every time the Nicki no makeup look is revealed, it breaks the internet just like her hit single from 2014, Anaconda.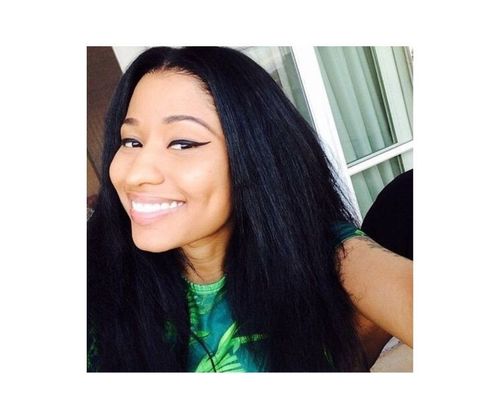 10. Can't Stop Smiling
Nicki Minaj is super talented and has always been so. She wrote her first rap song at the age of 12. She played clarinet when she was in high school. Apart from her strong vocals, Nicki is also good at playing the piano. She is currently married to Kenneth Petty with whom she has a child. She is one of the most talented rap artists across the world and has won several awards. That beautiful smile is of a woman who has accomplished everything she wanted from life.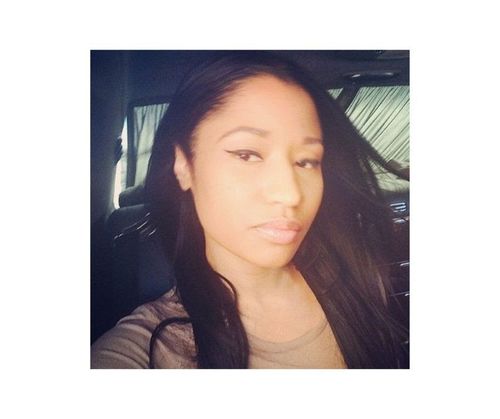 11. Car Selfie
This Nicki Minaj no makeup photo comes from a car selfie taken by the singer herself. She looks really beautiful as she flaunts her bare face.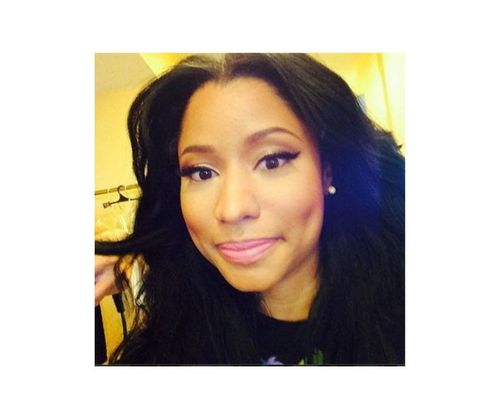 12. Close Up, No Makeup
This is yet another close up picture of Nicki without makeup. Yes, she is wearing her signature style of winged liner. But apart from that, her skin is makeup-free. Look at 'em dimples and tell us how you cannot just fall in love with this pretty face?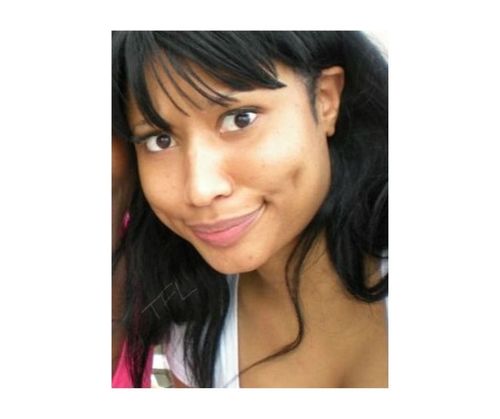 13. The One That Took Internet By Storm
This Nicki Minaj no makeup photo took the internet by storm. It was not just the fact that she was not wearing any makeup but it was her sassy expression that caught everyone's attention. This Nicki no makeup picture came at a time when she rarely showed her natural face.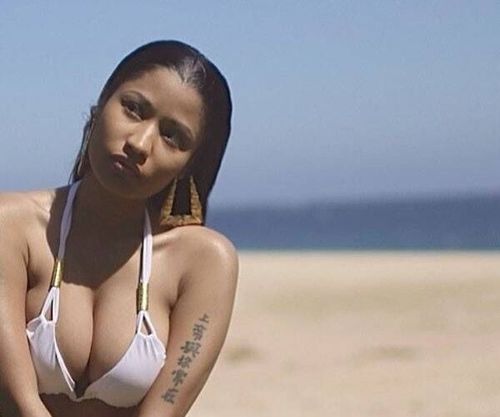 14. Thoughts On A Beach
This Nicki Minaj no makeup photo came when the singer posed in a white bikini as she vacationed in Mexico with her partner Kenneth Petty. As calm and thoughtful she looks here, she was something else entirely when she judged American Idol in 2013. She was known for her no-nonsense and blunt opinions.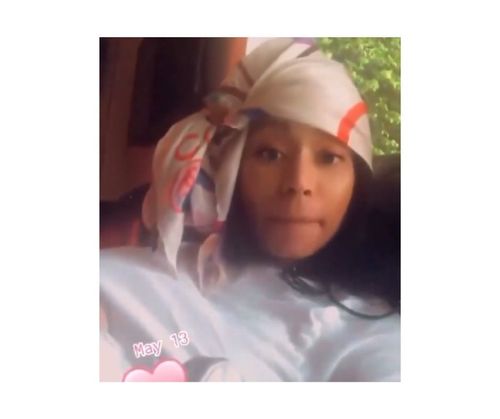 15. Chilling Without Makeup
This hazy Nicki no makeup picture comes deep from the Instagram archives when the singer was interacting with her friends and sharing the excitement for an upcoming album. Minaj looks relaxed as she chilled without a speck of makeup on her face.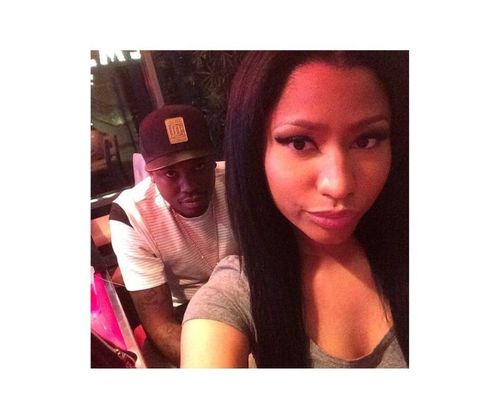 16. Nicki Minaj Without Makeup
Did you know that Nicki has also acted in some movies? You can see her in The Other Woman and Barbershop: The Next Cut. Meanwhile, see this Nicki Minaj no makeup picture, and don't forget about the singer's love for her winged eyeliner.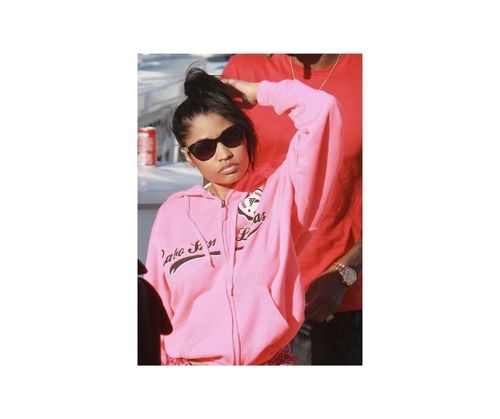 17. Holidaying In Mexico
Nicki Minaj is known for her bold, colorful, and risqué looks. And you must have noticed the singer's affinity with the color pink. From her albums to her wigs, pink has been a significant part of her life. If you haven't guessed it yet, then let us tell you. Pink is Nicki's favorite color. Here also she was seen in a cozy pink tracksuit as she vacationed in Mexico makeup-free.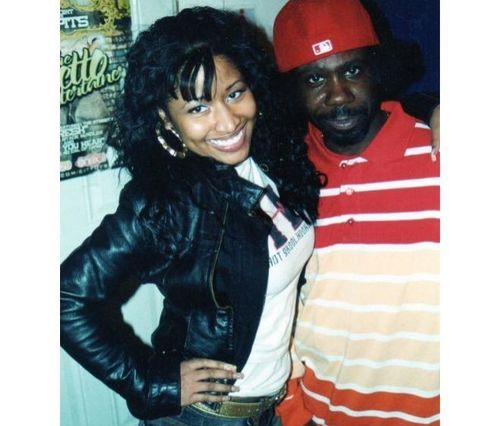 18. From The Old Days
This is a Nicki Minaj no makeup picture from the time before she became famous. Even then she could pull off a no-makeup look effortlessly. She sure is pretty.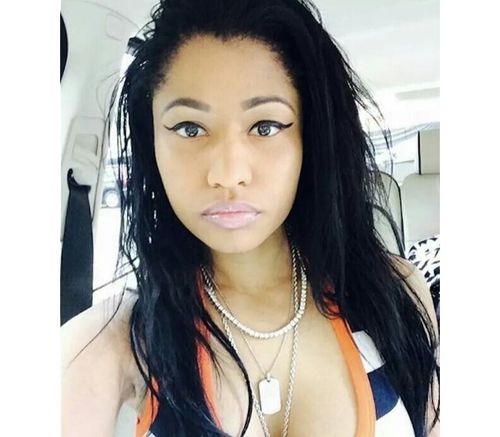 19. Vacation Vibes
Nicki Minaj is truly beautiful and can look so even without a trace of makeup. This Nicki Minaj no makeup picture is proof of the same. Taken during a holiday, she relaxed n a beach and took this bare face selfie.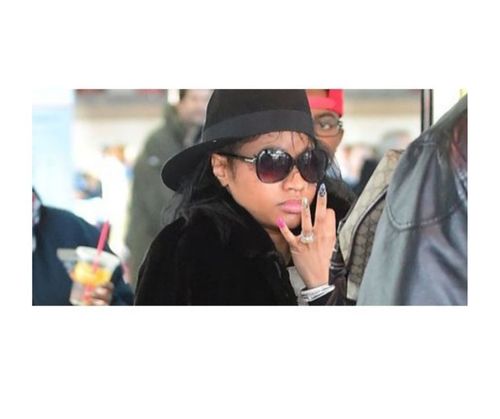 20. Look At That Ring
While on a vacation, you will find Nicki Minaj without makeup. But this vacation was special as she not only flaunted a no-makeup look but also a massive ring on her finger. This sparked rumors of her engagement and possibly a secret wedding.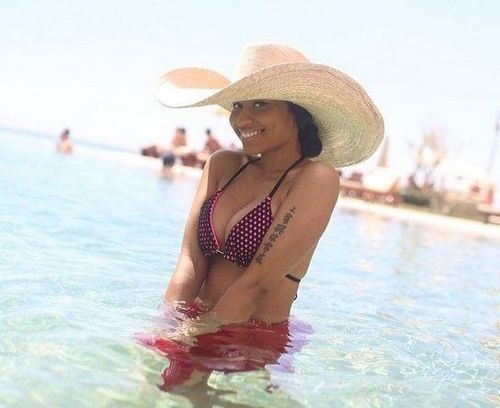 21. Happy At The Sea
Nicki Knows how to vacation right. Here she poses all beach ready in a bikini and a hat. Sun-protection is a thing, okay? You will also notice that this is a Nicki Minaj no makeup photo where she looks absolutely gorgeous.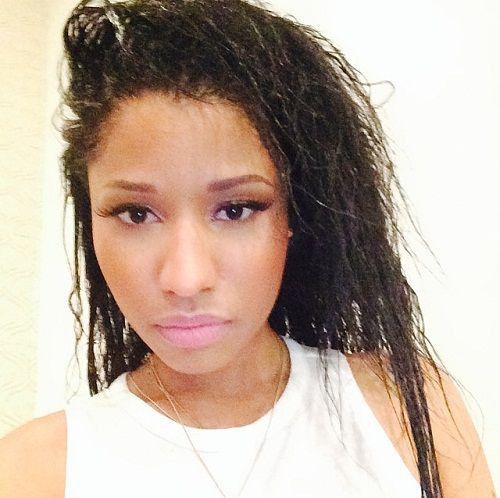 22. Bare-Faced Minaj
There have been many times when Nicki sheds off her makeup and looks her natural self. She doesn't shy away from clicking a picture or two. Here is Nicki without makeup flaunting her natural persona. The lesson you can learn here is that you need healthy skin for a good makeup look.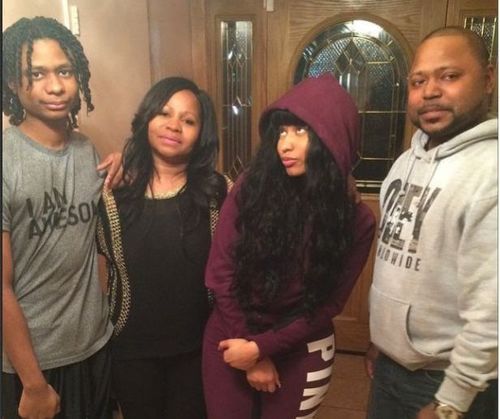 23. Family Time
This is one of those rare Nicki Minaj no makeup photos that the singer posted on Instagram. She is seen standing with her family and friends looking casual chic and without any makeup. The woman standing next to her is her mother. So, now you know where Nicki gets her beauty from.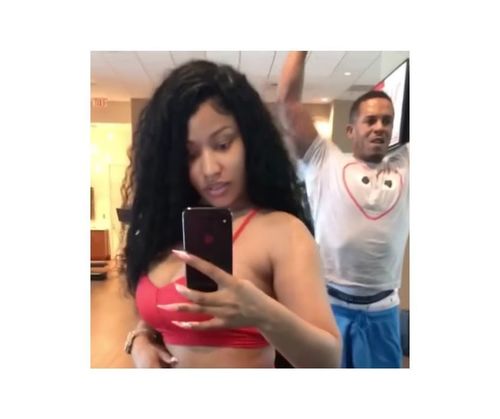 24. Working Out
Here is Nicki Minaj without makeup as she takes a mirror selfie while working out. She is in her all-natural avatar as she poses without any makeup on and with her natural hair texture.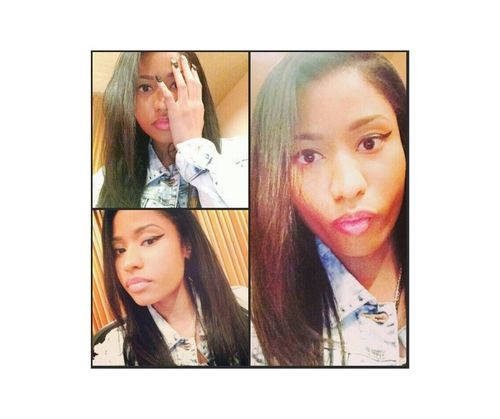 25. Nicki Minaj No Makeup Photos
Nicki Minaj started as a background singer. And now she is raging a storm in the music industry with her talent. She struggled as a child in an abusive household but that didn't dampen the fire of her spirit. She kept on moving forward. Now with her fame, she openly speaks about issues such as domestic violence, sexual assault, and women's rights. You should also not forget that she made it big in an environment where systemic racism is still a thing. She is super talented, sassy yet humble, and most importantly a beautiful human being inside out.
This concludes our list of the 25 most popular Nicki Minaj no makeup photos. Does this inspire you to go for makeup-free days?
Related Articles