25 Best Skincare Products At Ulta Beauty - 2023
Olivia
Updated At 24 Jul 23
The practice of caring for your skin to keep it nourished, healthy, and looking its best is essential. Skincare covers a variety of tasks including cleaning, moisturising, exfoliating, and preventing the skin from harm. It's vital to take care of your skin since it can keep it healthy and helps you avoid problems like dryness, acne, and early ageing.
The natural processes of the skin may be supported by skincare products, which can also give it the nutrients and hydration it needs. Cleansers, toners, moisturisers, serums, masks, exfoliators, and sunscreens are examples of skincare products. The general look and health of your skin can be improved with regular usage of skincare products. Selecting items that are appropriate for your skin type and meet any special needs is crucial.
Ulta Beauty, which offers a large variety of skincare items under one roof, is one such place for all your skincare requirements. Ulta Beauty is now the biggest beauty retailer in the United States. The 25 best skin care products at Ulta Beauty have been compiled in a list for your convenience. We have covered them all, but we recommend you prefer the product as per your skin preference and dermatologist's advice.
25 Best Skincare Products At Ulta Beauty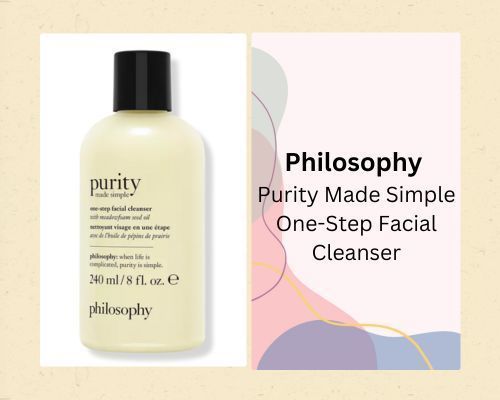 1. Philosophy - Purity Made Simple Cleanser
Philosophy's Purity Made Simple One-Step Facial Cleanser is a well-known skincare product made to cleanse the skin and get rid of impurities without removing its natural oils. This cleanser is free of parabens in its formulation. This cleanser from Philosophy is a highly efficient way to remove grime, oil, and makeup as it is made of with meadowfoam seed oil. It is an award-winning skincare product.
PROS :
A gentle cleanser.
Multi-Purpose usage - Cleanser, Makeup remover and Toner.
The formulation is non-comedogenic and free of abrasive substances, fragrances or colours that could irritate the skin.
Affordable price range.
CONS :
Some skin types may face dryness concerns
Read More: Best Moisturizers For Mature Skin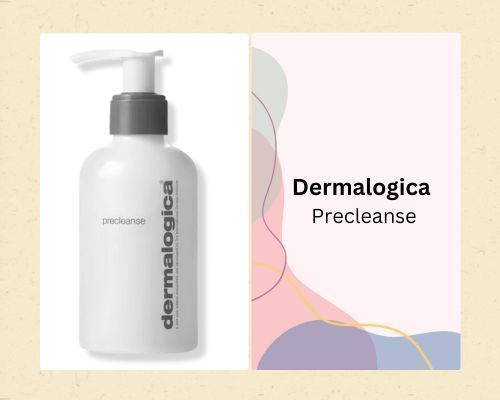 2. Dermalogica - Precleanse
This skincare product is a vegan cleansing oil, meant to cleanse the skin of makeup, sunscreen, and other pollutants. To assist remove excess oil and impurities on the face, it is designed with a combination of nutritious oils, including olive and kukui oils. One of Ulta bestsellers, this helps in giving clean and hydrated skin. This cleansing oil nourishes the skin and removes oil without blocking pores.
PROS :
Vegan cleansing oil
Safe for use around the eye area
Contains nourishing oils that help to hydrate and soften the skin.
Free from artificial fragrances, colours, and parabens.
CONS :
May need a second cleansing step to remove heavy waterproof make-up.
Expensive
If a user is sensitive to one of the ingredients, they can get pimples or feel irritated.
Also check out our guide to find Sephora bestsellers as we cover 25 most popular products across makeup, skincare, haircare.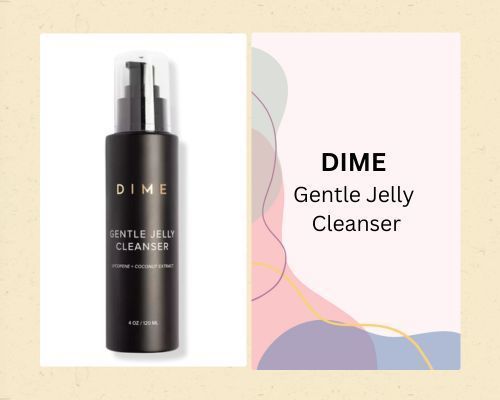 3. Dime - Gentle Jelly Cleanser
DIME's Gentle Jelly Cleanser makes it simple to achieve the thorough cleanse you've always desired by deeply cleansing the skin and leaving it feeling soothing. This skincare cleanser is a vegan product which removes face impurities and hydrates and soothes the skin post-cleansing. The key ingredients of this cleanser are Coconut & Vitamin E, which function as a mild deep cleanser that makes skin feel smooth to the touch and gets rid of the tight, dry sensation that is frequently brought on by the use of harsh surfactants. It also contains Strawberry Oil & Lycopene which refreshes the skin and fights against any radical damage.
PROS :
Removes makeup effectively.
Shields skin against damage brought on by environmental stresses.
Hydrates & Soothing effect post-cleansing
CONS :
Users have felt the uncomfortable smell of the product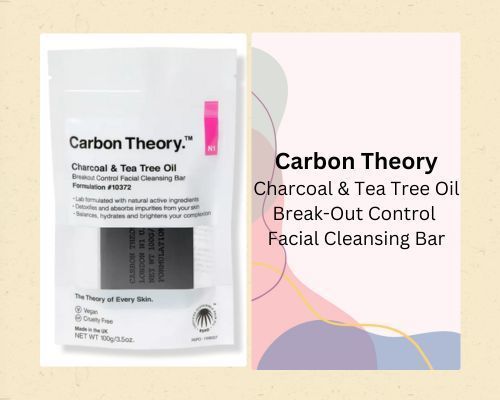 4. Carbon Theory - Cleansing Bar
To prevent acne and breakouts and to keep your skin looking balanced, clear, and moisturised, Carbon Theory's Charcoal & Tea Tree Oil Facial Cleansing Bar contains superior natural ingredients that have been dermatologist-proven. This skin care product is vegan and gluten-free and can be used daily as the first step for morning and night skincare.
PROS :
Aids in clearing up acne-related breakouts
Aids in fostering a clean complexion
CONS:
Avoid sensitive skin
Outcomes take a while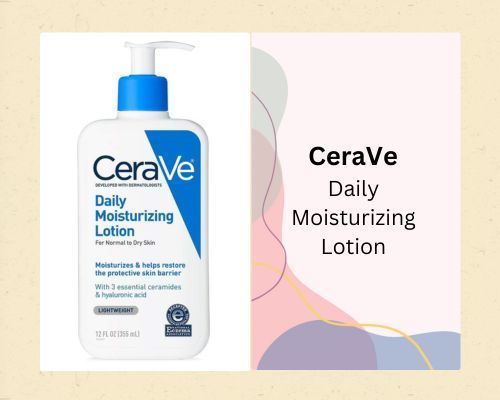 5. CeraVe - Daily Moisturizing Lotion
This Daily Moisturizing Lotion from the bran CeraVe, which has especially been developed by the dermatologist, moisturises and supports the skin from various skin barriers. This skin product is a popular skincare product due to the viral Tik Tok by influencers and is loved by all.CeraVe Daily Moisturizing Lotion is a well-formulated and effective moisturizer that can help to hydrate and protect the skin. This is a go-to product for your skin.
PROS :
Dermatologist Recommended.
Contains ceramides that are natural lipids and support the skin's barrier and aid in moisture retention.
Easy on Pockets.
Can be used on both the face and body.
CONS :
Insufficient hydration for extremely dry or severely injured skin.
Although it is uncommon, some people may be irritated or break out from the formula's contents.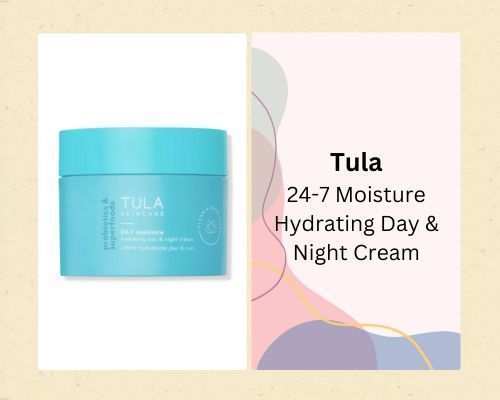 6. Tula 24-7 Moisture Hydrating Day & Night Cream
TULA's 24-7 Moisture Hydrating Day & Night Cream is a deeply nourishing and hydrating cream suitable for all skin types and ages, between 18- 60+ years old. This cream can be an effective part of the morning and evening skincare routine. This is an excellent skin care product which is clinically proven and contains probiotics and superfoods.
PROS :
Improves Skin Firmness and fine lines.
Helps reduce the appearance of inflammation and redness
Smells nice and absorbs quickly
CONS :
This product's expensive price is its sole drawback.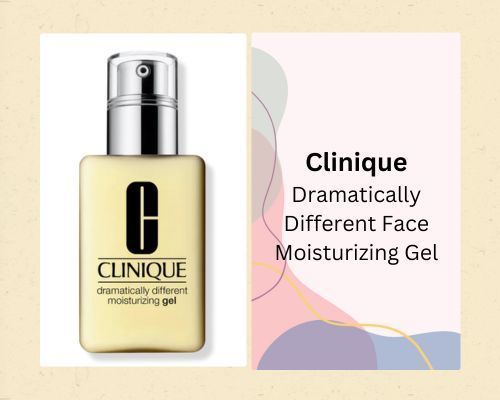 7. Clinique Dramatically Different Face Moisturizing Gel
A product that balances and revivifies oily skin type, is this dermatologist-developed clinique dramatically different face moisturizing gel. It contains Sunflower seed cake, barley extract, and cucumber fruit extract which support the improvement of the skin's resilience, moisture balance, and barrier function.
PROS :
Provides eight hours of super hydration.
Dermatologist tested
Non-acnegenic.
Non Greasy and absorbs quickly.
CONS :
Patch test recommended for sensitive skin.
Expensive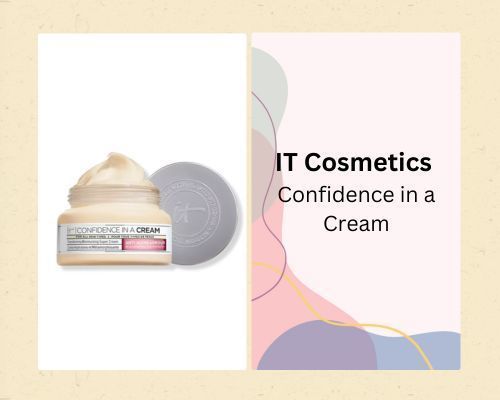 8. IT Cosmetics Confidence in a Cream
IT Cosmetics Confidence in a Cream Anti-Aging Hydrating Moisturizer is efficient for stiffness, plumpness, and wrinkles. It's an anti ageing cream curated with skin-loving ceramides and hyaluronic acid, providing hydration for 48 hours. It has been claimed as America's #1 Best-Selling Anti-Aging Face Cream, solving signs of ageing in just two weeks.
PROS :
Great texture and light on the skin
Provides effective results and solutions to ageing problems
Deals with dry patches
CONS :
Heavy on pockets
Uncomfortable product scent faced by some users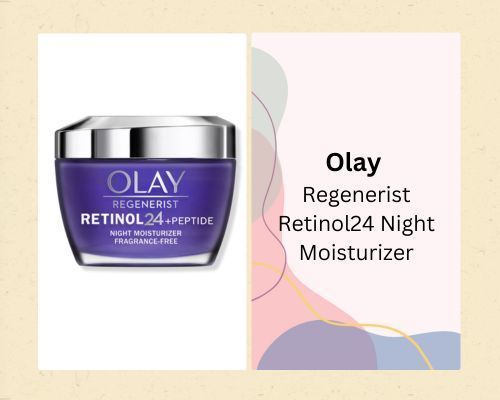 9. Olay Regenerist Retinol24 Night Moisturizer
The Olay night moisturizer cream is a combination of retinol and vitamin B3 to perform wonders as you sleep. The Olay Regenerist Retinol24 Night Moisturiser deeply penetrates the epidermis. This skincare product hydrates, nourishes and works for smoothness, lighting the dark spots and wrinkle-free skin.
PROS :
Hydrates skin for 24 hours and provides immense benefits.
Works smoothly and not greasy
Improves skin texture
CONS :
Some users have felt skin irritation.
No noticeable results on chapped skin.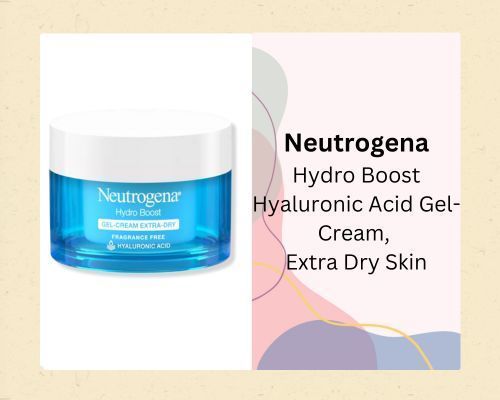 10. Neutrogena Hydro Boost Gel Cream
This oil-free, non-comedogenic gel-cream face moisturiser can help hydrate extremely dry skin. Neutrogena Hydro Boost Gel-Cream, which contains hyaluronic acid, makes dry skin seem supple, smooth, and moisturised. A vegan skin care product for daily usage.
PROS :
Immediate smooth texture on dry skin.
Can be worn under make-up.
Dermatologist tested.
CONS:
Not long-lasting
Some users experienced unpleasant odour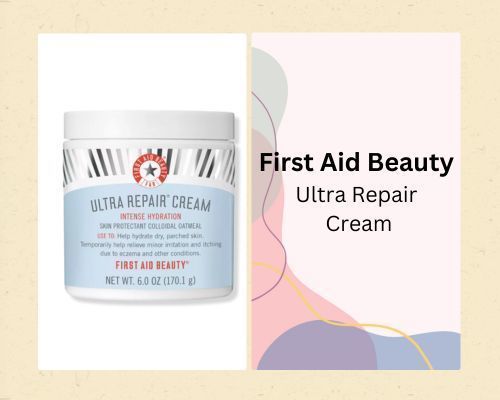 11. First Aid Beauty Ultra Repair Cream
One of the bestsellers at Ulta Beauty is this First Aid Beauty's Ultra Repair Cream which provides ultimate hydration and offers both immediate and long-lasting comfort for dry, troubled skin, including eczema. Instantaneous absorption of this award-winning Ultra Repair cream provides relief for dry skin.
PROS :
Skin sensitivity-friendly
Conditions the skin effectively
Clinically tested product
CONS :
The product is pricey.
Feels heavy and greasy.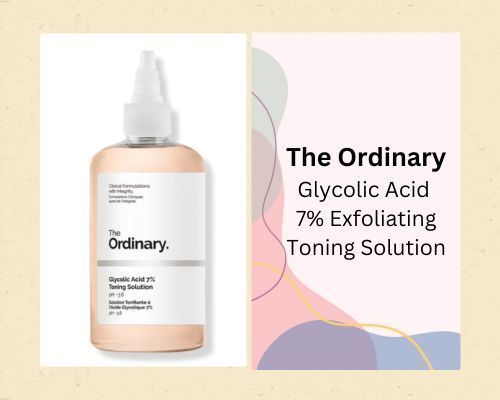 12. The Ordinary Glycolic Acid 7% Exfoliating Toning Solution
The Glycolic Acid 7% Toning Solution from The Ordinary gently exfoliates the skin to enhance brightness and clarity. With regular application, the solution also enhances the texture of the skin. A vegan skincare product that targets the signs of ageing.
PROS:
An affordable skincare product.
Easy to use and smells great.
CONS:
Patch test required for sensitive skin.
Some skin types may face breakouts.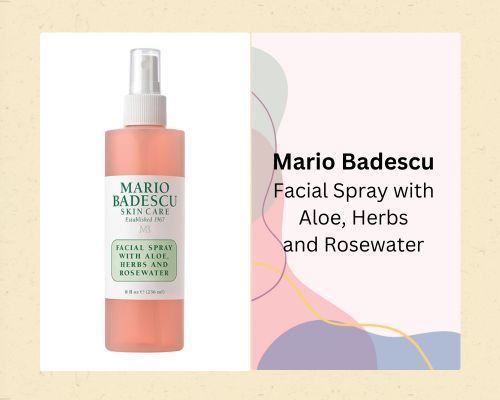 13. Mario Badescu Face Mist
A popular favourite face mist, Mario Badescu's Facial Spray with Aloe, Herbs, and Rosewater helps rejuvenate parched skin with a glossy sheen. A flowery infusion of Aloe, Rose, and Gardenia brightens the skin and leaves it feeling revitalised.
PROS :
Amazing fragrance and multipurpose mist
Quickly Energizes the skin
CONS :
Not Long-lasting
Absorption concern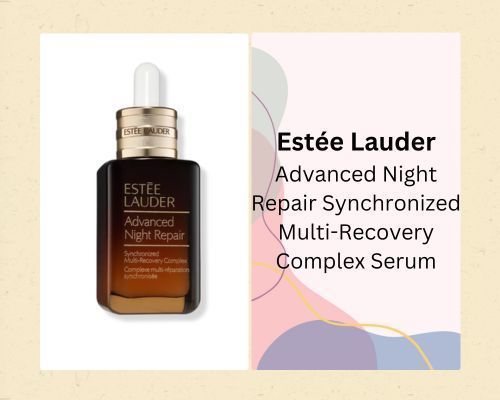 14. Estée Lauder Serum
The Estée Lauder Advanced Night Repair Synchronized Multi-Recovery Complex Serum is another prominent skin care product at Ulta Beauty. It's a powerful serum that hides many ageing indications, giving the skin a smoother, younger, more radiant, and evenly toned appearance.
PROS :
Reduces fine lines and wrinkles
72-hour hydration
Dermatologist-tested
Reliable for all skin tones
CONS:
Expensive and heavy on pockets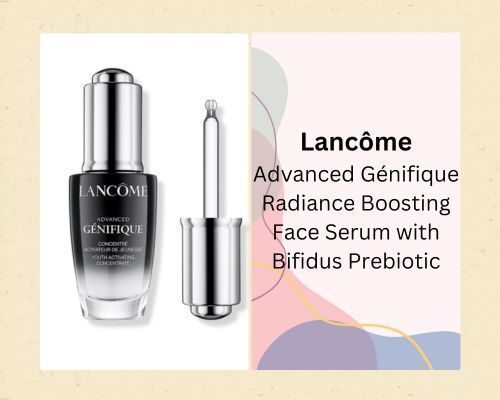 15. Lancôme Face Serum
Lancôme Advanced Génifique Radiance Boosting Face Serum with Bifidus Prebiotic is a product that improves the skin's barrier against moisture loss for a radiant, healthy-looking appearance. In only 7 days, the Advanced Génifique serum effectively hydrates, plumps, and evens skin for a healthy, radiant appearance.
PROS :
Helps in ageing solutions
Smooth hydration and lightweight
Clinically tested
CONS :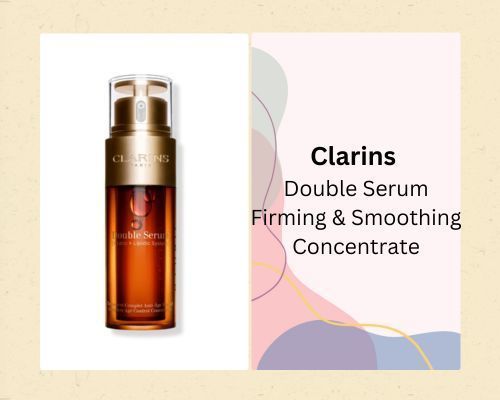 16. Clarins Double Serum
No. 1 anti-ageing serum from Clarins With 21 plant extracts in its 2-in-1 formulation, Double Serum Firming & Smoothing Concentrate efficiently fights wrinkles and enhances brightness. This product promotes skin tightness, and radiance and reduces wrinkles on the skin. This serum has also been one of the best seller products for Ulta Beauty.
PROS:
Effective hydration
Visible results
CONS :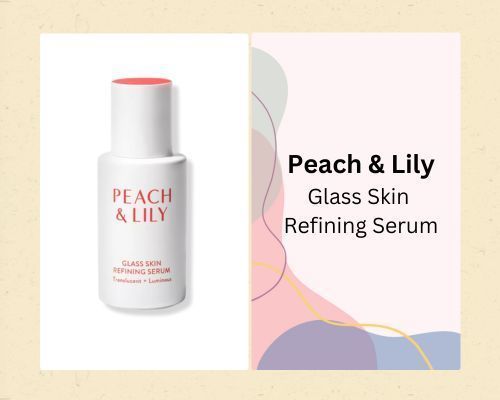 17. Peach & Lily Glass Skin Refining Serum
A vegan glass skin refining serum by Peach & Lily is a Korean skincare brand which moisturises, firms, brightens, and calms the skin noticeably. The Formula is pure, effective, and weightless. This serum quickly absorbs into the skin to act more deeply.
PROS:
Works for sensitive skin
Helps in the reduction of dark spots.
CONS: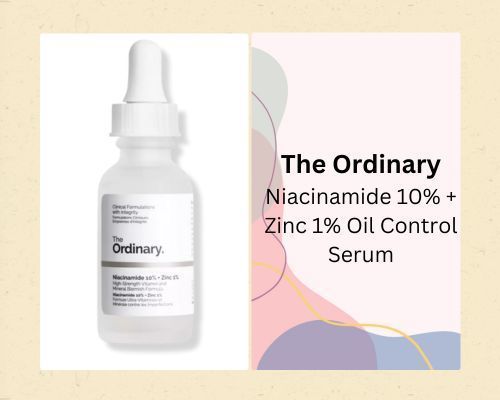 18. The Ordinary - Niacinamide And Zinc Serum
Niacinamide 10% + Zinc 1% Oil Control Serum from The Ordinary contains 10% niacinamide and 1% zinc PCA in a water-based vitamin and mineral mix. For individuals seeking treatments for overt shine, enlarged pores, and textural imperfections, it is excellent.
PROS :
Affordable serum
Vegan product
Reduces congestion symptoms
CONS :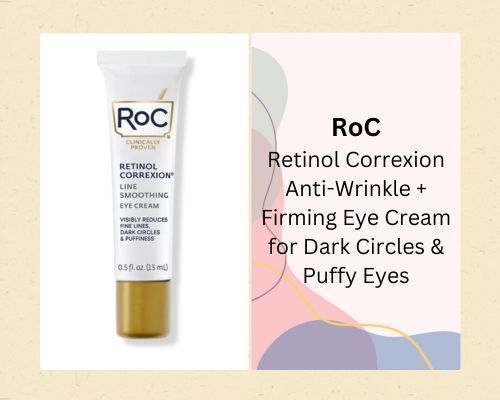 19. RoC Cream For Eyes
The Retinol correxion anti-wrinkle and eye cream by RoC help in the reduction of three signs of eye ageing puffiness, dark circles and wrinkles. Clinical studies have shown that cream helps the sensitive skin around the eyes seem younger.
PROS :
Proven to make eyes look younger
Depuffs eyes in 4 weeks
Dermatologist Tested
CONS :
Greasy
Some users reported skin irritation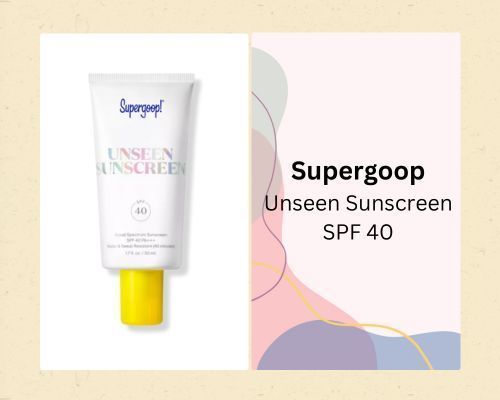 20. Supergoop Sunscreen SPF 40
Supergoop Unseen Sunscreen SPF 40 is a weightless, makeup-holding sunscreen and primer that is 100 per cent invisible, protects against UVA and UVB rays, filters blue light, and has a natural finish.
PROS :
Sunscreen with a broad spectrum
Oil Free and No White cast
Non Greasy and absorbs quickly
CONS:
Patch test for sensitive skin
Expensive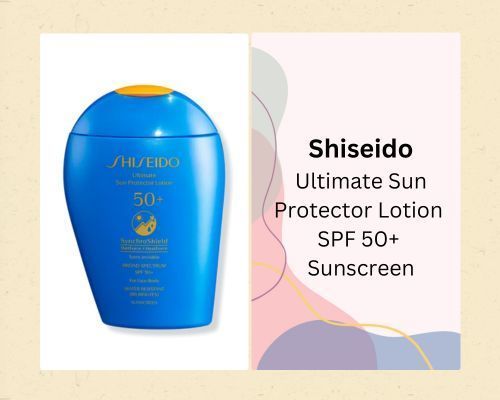 21. Ultimate Sun Protector Lotion SPF 50+ Sunscreen
Shiseido's SPF 50+ Ultimate Sun Protective Lotion Sunscreen is a broad-spectrum, invisible SPF 50+ sunscreen with a layer of protection that works better in heat and water for the body and face. This sunscreen is free of oxybenzone and octinoxate.
PROS:
Suitable for all skin types
No white cast
Dermatologist tested
CONS :
The product price is quite high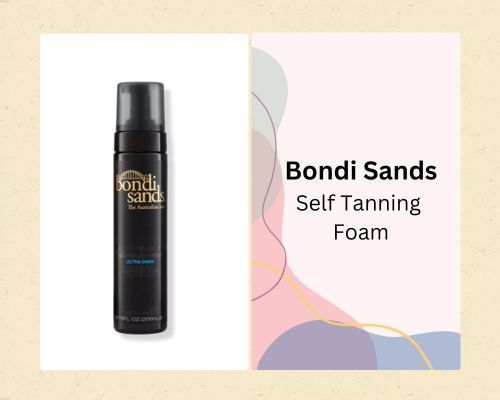 22. Bondi Sands Self-Tanning Foam
Bondi Sand's self-tanning foam is a lightweight self-tanning foam, which is vegan and cruelty-free. It has an enriched formulation of Aloe Vera and Coconut. This product also hydrates and nourishes the skin.
PROS:
Colour may last for 5-7 days
Effortless application
CONS :
Fades easily
Stickness felt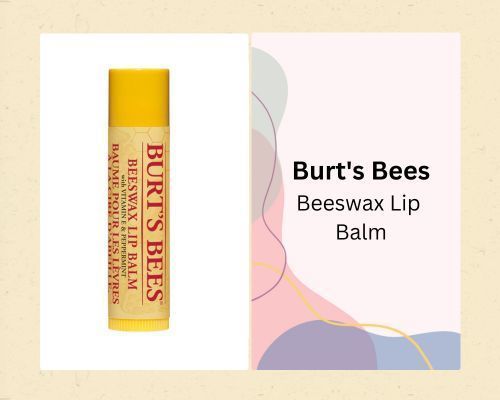 23. Burt's Bees - Lip Balm
Lip care is also an important activity in skin care. The Burt's Bees Beeswax lip balm is an amazing product for lip rejuvenation and makes the lip look beautiful naturally. It also hydrates and moisturises the lip making it look fresh. This lip balm is one of the best sellers of skin care products for lips on Ulta Beauty.
PROS :
A Fruity Lip Balm
Easy on pocket
Gives a perfect nourishment
CONS: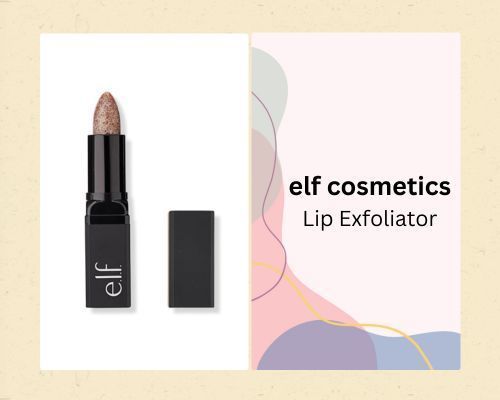 24. elf Cosmetics - Lip Exfoliator
An amazing lip exfoliator product for damp and chapped lips. This elf cosmetic's Lip Exfoliator works wonders and is used as a lip scrub to gently remove the dry and dead skin of the lips making it look clean and smoother. This product has a sugar texture with jojoba oil, shea butter & avocado oil which helps in lip nourishment.
PROS :
Smoothens the lips
Vegan and cruelty-free
Helps the lipstick to stick for a long-lasting effect
CONS :
Wears of easily
Clumpy and Sticky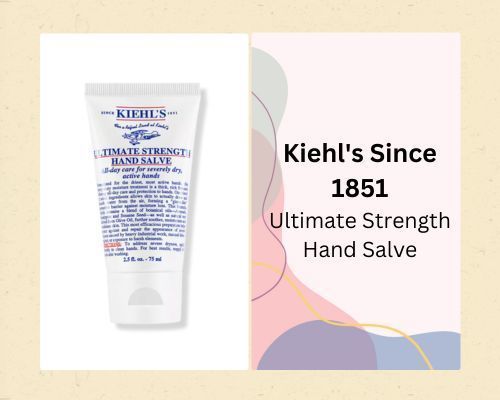 25. Kiehl's Since 1851 - Hand Cream
The Ultimate strength hand Salve is a hand cream by Kiehl's Since 1851. This product nourishes the hands and does not make the hands dry for a long day.
PROS :
A great option for hand care
Provides All day nourishment
CONS:
Feels greasy
Heavy on pockets