15 Most Popular Moisturizers For Mature Skin
KRITIKA GUPTA
Updated At 25 Jul 23
Are you trying to find the best moisturizer for mature skin?
Moisturizing is a crucial part in every routine, regardless of the skin type you have. In addition to keeping skin hydrated, plump, and glowing, it can also serve as a mentally calming way to end the day. What then is the catch? It can be difficult to discover the proper moisturizer for you because, like the majority of skin care products, it doesn't come in a one-size-fits-all formulation. Every skin type has unique requirements that can change depending on the season or location. Your age is a significant aspect in figuring out which moisturizer your skin needs, though.
Your body, including your skin, undergoes a variety of changes with each yearly round around the sun. Mature skin is more likely to need a reliable skin care routine because of hormone swings and cumulative environmental exposure (think UV damage) in order to look its best. These work wonderfully well for women over 50 and 60 as skin starts aging.
15 Best Moisturizers For Mature Skin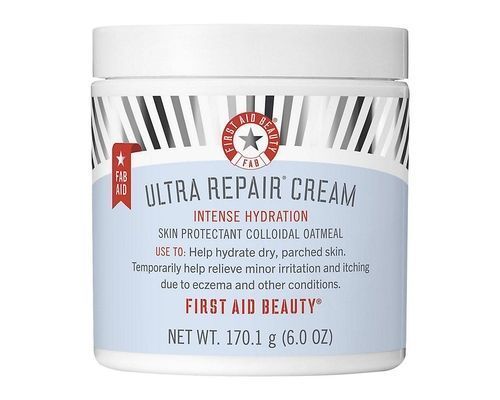 1) First Aid Beauty Ultra Repair Face Moisturizer
A Hydrating daily face moisturizer that gives the skin an immediate boost of moisture and leaves it feeling silky, soft and smooth. This hydrating formula's rapid absorption and low weight gives it a silky finish. Meadowfoam seed oil, shea butter, and avocado oil are used in the formulation to visibly soften and nourish skin while ceramides reinforce the skin's barrier of defence. After application, skin is increibly smooth and well-prepared for days with or without makeup. One of Sephora bestsellers, this one is definitely worth the price and the user ratings prove the same!
Pros:
Works well for itchy and dry skin
Keeps skin moisturized
Feels soft and smooth
Non-sticky
Nice fragrance
Worth the price
Huge quantity or the price
Recovers skin from redness and dryness
Buy Here
Read More: Best Foundations For Mature Skin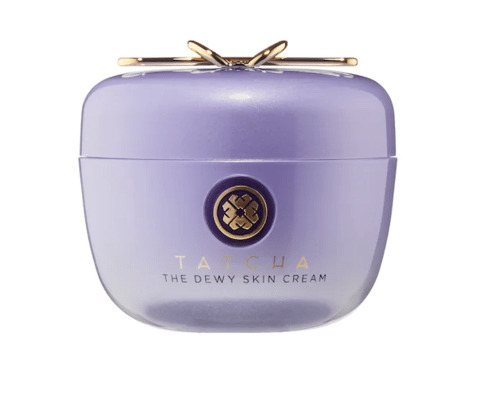 2) Dewy Skin Cream Plumping & Hydrating Moisturizer
A moisturizer created to hydrate and nourish the skin, this skin cream from TATCHA is a gamechanger for meture skin. In order to hydrate the skin and increase its radiance, it is made with a combination of Japanese purple rice, algae, and hyaluronic acid. The cream absorbs fast without leaving a greasy film on the skin and has a thick, creamy texture that feels delightful. It was created as a moisturizer for aging skin. One of the best makeup products for over 60, this reduces fine lines and wrinkles. Go for it and you wont be disappointed.
Pros:
Many effective active ingredients
Moisturizes facial skin
Reduces wrinkles
Very positive online customer reviews
Contains unique active ingredients not found in many other formulations
Cons:
Contains fragrance
Contains artificial dye
Contains synthetic preservatives
Expensive
Buy Here
Read More: Best Concealers On Sephora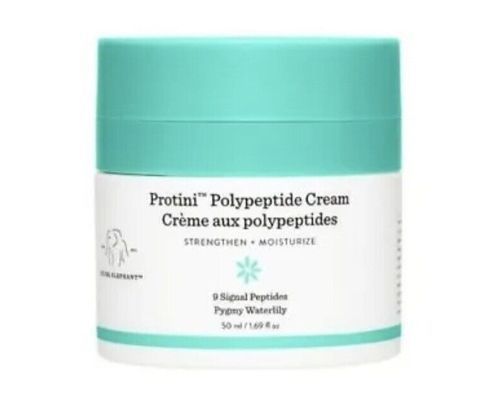 3) Protini Polypeptide Firming Refillable Moisturizer
This moisturizer for mature skin melts into skin to keep it hydrated, bouncy and balanced while being jam-packed with extraordinary levels of amino acids, growth factors and signal peptides. Think of it as a potent shot of protein powder for your skin as it hels to retain collagen by boosting its creation and preventing its breakdown. This smooth water-gel moisturizer is the ideal defense agaisnt the syptoms of aging. Consider this among the list of moisturizers for aging and mature skin.
Pros:
Skin is visibley plumped by the hydrating formula.
Makes skin texture better.
Refills cost less per unit of product while containing the same amount.
Cons:
High price point overall
May not be moisturizing enough for drt skin.
Buy Here
Read More: Ulta Bestsellers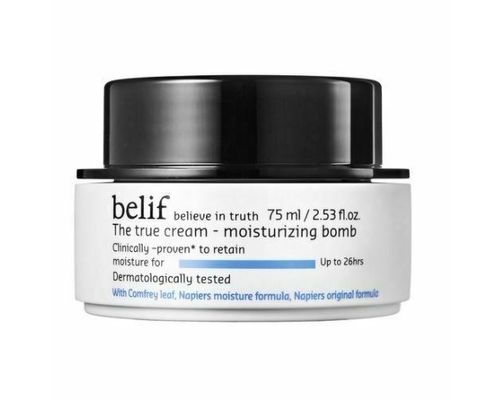 4) The True Cream Moisturizing Bomb From Belif
The very best Aqua Bomb is a super-lightweight gel-cream that gives the skin an immediate cooling and refreshing sensation while also deeply hydrating it or giving it a healthy glow. For soft, smooth, and supple skin, this gel-based moisturizer 'floods' the skin with a rush of reviving hydration and reduces the look of pores. It has been scientifically shown to boost skin hydration by 70%.
Pros:
Hydrates skin
No shine
Good for oily and combination skinOil-free and non-greasy
Lightweight
Has skin Soothing properties
Recommended for summer
Does not cause bumps or breakouts
Cons:
Not suitable for dry skin
Expensive
Contain fragrance
Buy Here
Read More: Best Celebrity Perfumes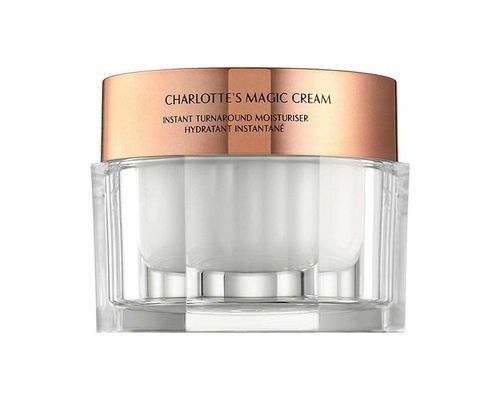 5) Magic Cream Moisturizer with Hyaluronic Acid
A moisturizer that visibly fights the signs of aging with hyaluronic acid to plump the appearance of skin and reduce the appearance of wrinkles, leaving your complexion radiant and ready for beautiful makeup.
Pros:
Works well as a primer
Deeply hydrates
Nourishes with ingredients like peptides and vitamin E
Fights dullness with vitamin C
Cons:
High price point
Not suitable for oilier skin types
Buy Here
Read More: Best Makeup Products For Over 50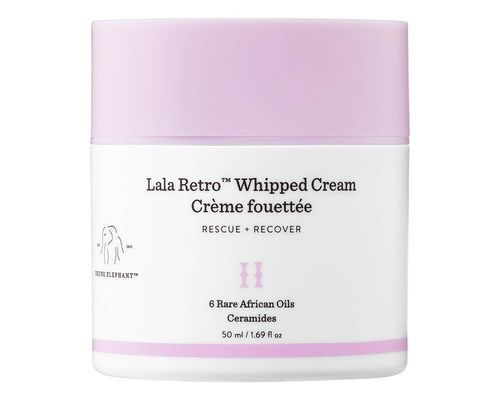 6) Lala Retro Whipped Refillable Moisturizer with Ceramides
For dull, dry skin, Lala RetroTM is a whipped dream come true. This multipurpose rescue cream strengthens the skin's acid mantle and provides protection from the effects of common stressors. It is infused with six African oils and a plant ceramide complex. Crosspolymerized sodium hyaluronate absorbs quickly to deliver intense hydration. Additionally, fermented green tea's high antioxidant content helps fight aging symptoms. Lala, which is rich in omega acids, aids in the formation of a protective barrier that enables skin to perform at its best. When talking about best moisturizers for aging skin, this product can be considered.
Pros:
Excellent moisturizer for dry skin
Has a mild scent
Doesn't have added fragrance
Contains six super-moisturizing oils
Cons:
Not the best option for oily/acne-prone skins
Expensive
Contains clogging ingredients
Feels greasy on the skin
Buy Here
Read More: Best Perfumes On Sephora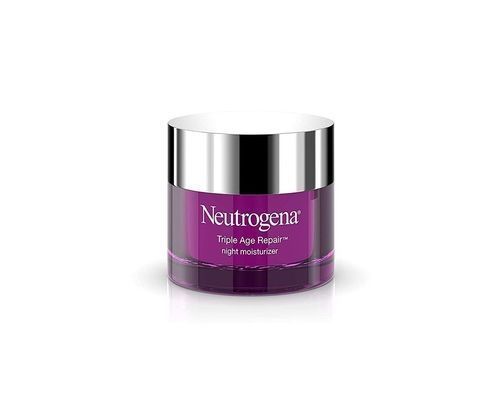 7) Neutrogena Triple Age Repair Night Cream
Use Neutrogena Triple Age Repair Anti-Aging Night Cream Face Moisturizer with Vitamin C & Glycerin to have younger-looking skin in the morning. For a difference you'll notice in only four weeks, this nighttime facial moisturizer treats three skin concerns often linked with aging: wrinkles, uneven skin tone, and firmness. The anti-wrinkle cream for the face and neck is clinically shown to smooth the appearance of wrinkles, even skin tone, lessen the appearance of dark spots, and noticeably increase skin firmness. It is made with vitamin C, glycerin, and shea butter. After cleaning your face at night as part of your at-home skincare routine, use this nourishing anti-aging night moisturizer evenly over your face and neck for optimal benefits.
Pros:
Hydrates skin to plump it and reduce wrinkles
Skin is moisturized and softened.
Results are noticeable after 4 weeks.
Despite the fact that many user reviews claim it is ineffective.
Cons:
There is no easily available documentation to support the company's claims about the product's efficacy.
Skin allergies may be brought on by this product.
Paraben is included in this product.
Skin rashes could result from it.
Buy Here
Read More: Best Selling Foundations At Sephora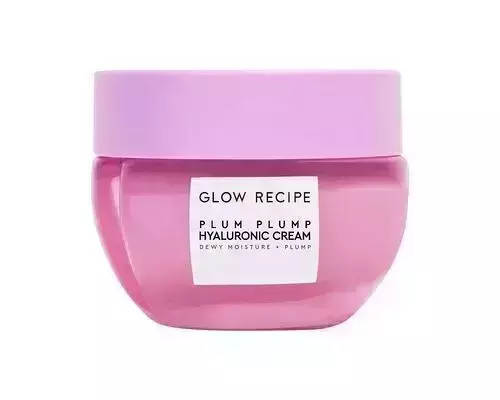 8) Plum Plump Refillable Hyaluronic Acid Moisturizer
Plum, Polyglutamic Acid, Hyaluronic Acid, and Ice Willowherb are the main components. Hyaluronic acid and plum work together to provide strong, juicy hydration and a youthful appearance. A moisturizing peptide called polyglutamic acid increases hyaluronic acid's ability to lock in moisture layer by layer for an all-day dewy appearance and feel. This solution has a potent blend of five various weights of hyaluronic acid, each of which targets a different layer of skin for a plump appearance. It is one of the best moisturizer for mature skin.
Pros:
Refillable product
Hydrating formula
Also vegan and cruelty-free
Cons:
Not sure if this will be sufficiently moisturizing for someone with dry skin.
Buy Here
Read More: Best Skincare Products At Ulta Beauty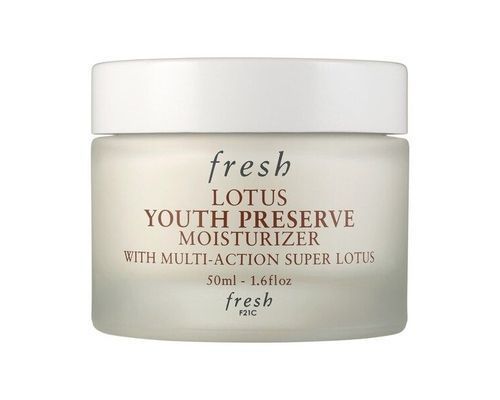 9) Lotus Anti-Aging Daily Moisturizer
This moisturizer aggressively and proactively combats the early signs of aging by noticeably increasing radiance, strengthening the skin, and guarding against harm. It is powdered by antioxidant-rich super lotus. In order to provide the ideal backdrop for makeup, it also moisturizes with hyaluronic acid and minimizes the appearance of fine lines and wrinkles.
Pros:
Face looks brighter, plumper, younger with a soft glow
Smooths out fine lines and wrinkles
Contains SPF-25 PA+++ sun protection
Blends well and easily absorbed without any whitish cast
Pleasant floral fragrance
Classy packaging
Natural and preservative free
Cons:
Not suitable for oily, acne-prone skin
Full list of ingredients not mentioned anywhere
Buy Here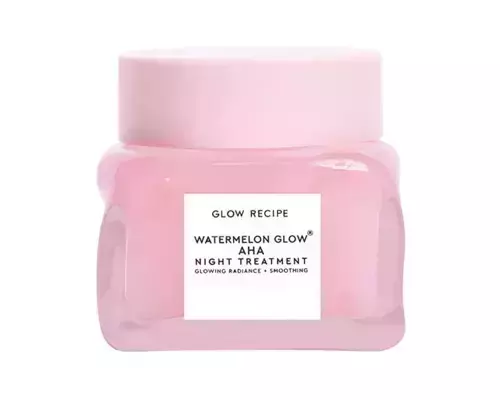 10) Glow Recipe Watermelon Glow AHA Night Treatment
With a concentrated 2.5 percent, pH-balanced AHA complex to exfoliate without causing irritation and multi-weight hyaluronic acid, niacinamide, quinoa peptide, and watermelon enzymes to hydrate, visibly brighten, and firm the appearance of skin, this clinically effective formula, which was inspired by the original Watermelon Glow Sleeping Mask, visibly resets skin overnight.
Pros:
Woke up with taut, glowing skin
Pores appeared smaller
Face didn't become as shiny as usual throughout the day
Makeup went on seamlessly the morning after using
Skin felt super soft for days
Cons:
Face becomes slightly red for the first 10 minutes after applying
Takes about 20 minutes for the mask to dry into skin
Buy Here
Read More: Best Hair Products At Ulta Beauty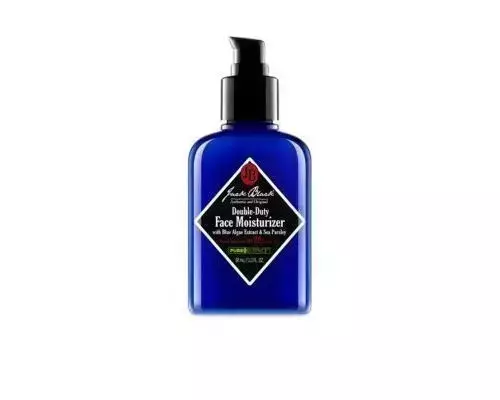 11) Double-Duty Face Moisturizer Broad Spectrum SPF 20
Skin receives long-lasting hydration from Double-Duty Face Moisturizer without feeling greasy or heavy. Along with sea parsley, which has a blend of naturally occurring vitamins A and C and minerals to enhance skin's overall appearance, it contains blue algae extract to keep skin supple and prevent irritation. Strong antioxidants and UVA and UVB protection help protect skin from early aging brought on by sun exposure.
Pros:
Very smooth
Silky finish
Doesn't feel greasy or sticky
Absorbs quickly
Buy Here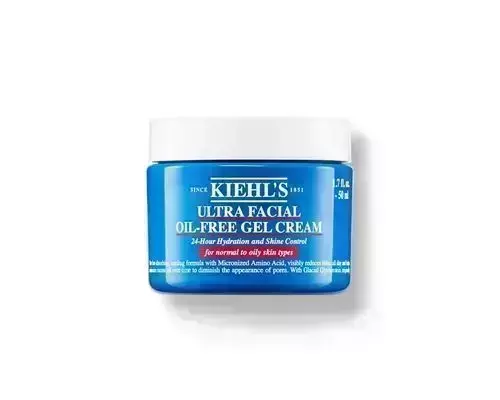 12) Kiehl's Ultra Facial Oil-Free Gel Cream
It is a gel based, oil free moisturiser to hydrate your skin. This pimple cream contains cucumber to keep your skin acne-free, calm and healthy.
Pros:
It is oil-free
It is light-weight
It is free of fragrances
It will brighten your skin and keep it plump
one of the best face cream for pimples
Cons:
Buy Here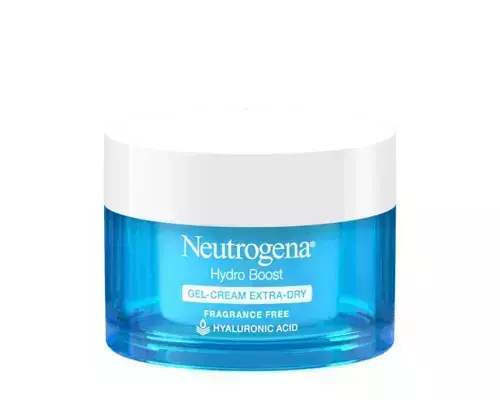 13) Neutrogena Hydro Boost Hyaluronic Acid Hydrating Water Gel Daily Face Moisturizer
The unique light-weighted fresh texture of Neutrogena Hydro Boost Water Gel with +50% more Hyaluronic Acid can be rapidly absorbed, and it has been demonstrated to efficiently lock in plentiful hydration deep into your skin and constantly relieve your skin's thirst throughout the day. It is a moisturizer for aging skin which makes it healthy and boosts the texture.
Pros:
Oil-Free
Non-Comedogenic
Lightweight
Leaves Skin soft and supple instantly
Improves Skin's moisture level in long run
Refreshing Aqua Fragrance
Suitable for Sensitive and Acne-Prone Skin
Great Moisturizer for Combination to Oily Skin
Cons:
Buy Here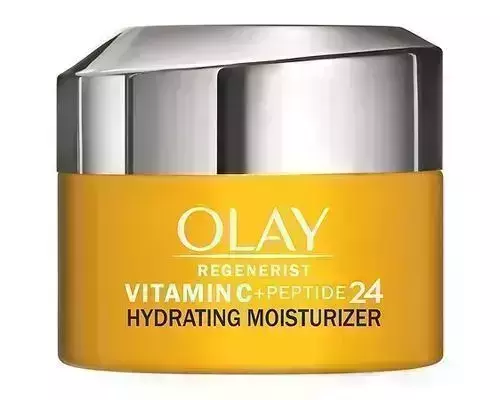 14) Olay Regenerist Vitamin C + Peptide 24 Brightening Face Moisturizer
This lightweight, fragrance-free face moisturizer absorbs rapidly and doesn't leave behind a gummy, greasy, or heavy feeling. This is due to the high concentration of silky silicones like dimethicone and velvety emollients like isohexadecane, both of which contribute to the pleasant, smooth feeling of the skin.
Pros:
Low cost
Fragrance-free
High concentration of niacinamide
Cons:
Formula nearly identical to other Olay moisturizers
Olay is not cruelty free
Buy Here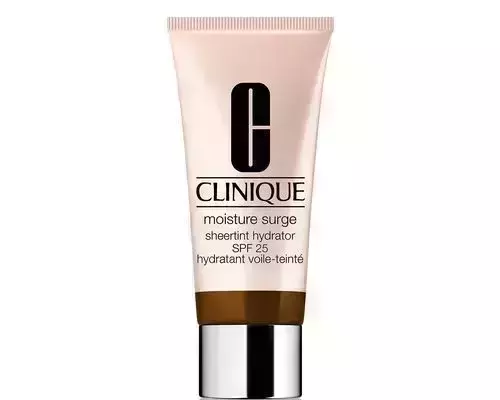 15) Clinique Moisture Surge Sheertint Hydrator Broad Spectrum SPF 25 Tinted Moisturizer
Hyaluronic acid and activated aloe water, two potent moisturizing components in this cream, help keep skin looking plump and dewy for up to 12 hours. A sheer tint perfects and covers a wide range of skin tones. The sweat- and humidity-resistant formula leaves skin with a fresh, natural finish all day.
Pros:
Oil-free
Great for all skin types
Smooths fine lines and plumps the skin
Continues hydrating the skin even after an hour
Cons:
Buy Here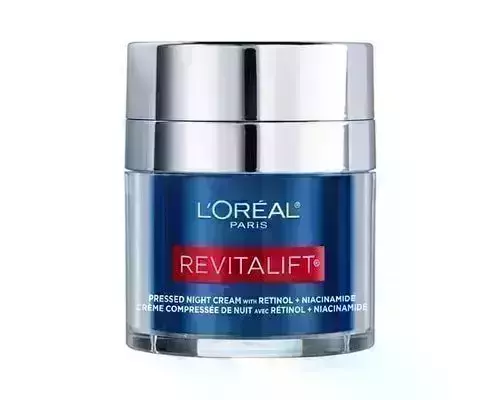 16) L'Oréal Paris Revitalift Pressed Night Cream
Two of the most effective anti-aging chemicals are combined in L'Oréal Paris Revitalift Laser Retinol + Niacinamide Pressed lotion, a night lotion. Formulated with Niacinamide, a calming nutrient that helps even out skin tone and lessen dark spots, as well as Retinol, a top derm-recommended substance known to significantly decrease wrinkles and regenerate skin. Retinol and niacinamide, the best anti-ageing combo, are freshly pressed into a highly moisturizing yet light night cream using pressed-jar technology, which guarantees maximum hygiene and delivers the ideal dose with just one press. Skin feels incredibly moisturized and nourished over night. Skin is incredibly bright and smooth.
Pros:
Excellent value for money
A little goes a long way
The packaging isn't particularly pretty
Cons:
The packaging isn't particularly pretty
No SPF
Buy Here