25 Best Selling Products At Ulta Beauty – 2023
Shalu Bhati
Updated At 18 May 23
Shopping for beauty products can get tough. But with changing times, there have come so many beauty brands that allow you to shop all kinds of beauty products from concealer to moisturizer all under one roof. And Ulta beauty is one such shopping destination for all your beauty needs. It is reliable and trustworthy. This is further proven by the fact that it has been one of the topmost googled beauty brands over the past few years.
From bareMinerals foundation to NYX Professional liquid lipstick, you can easily find all the popular beauty products at Ulta. So go ahead and fill your shopping cart with the Ulta best sellers for your skin, hair and makeup needs.
To ease out your shopping experience we have come up with a list for the 25 bestselling beauty products at Ulta. From moisturizer and shampoo to the best makeup at Ulta, we have covered them all.
Let's begin!
25 Ulta Best Sellers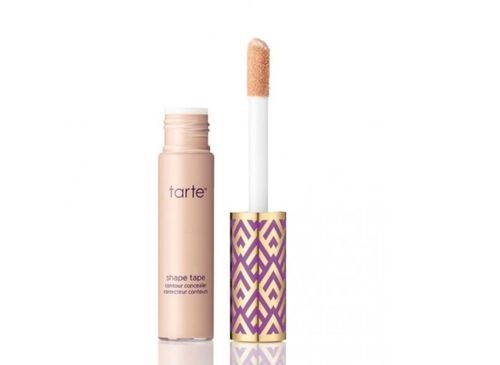 1. Tarte Double Duty Beauty Shape Tape Contour Concealer
Let's start our Ulta best sellers list with the top product. This is Tarte's iconic concealer which provides flawless coverage with a matte finish. It also doubles up as a contour and highlight product. With one being sold every 12 seconds, this is the best concealer at Ulta.
Pros
Long-lasting
Provides full coverage and good pigmentation
Super matte finish
No creasing
Paraben and mineral oil free
Cruelty-free
Easy to apply
Blends well
Cons
Heavy
Not suitable for dry skin
Limited shades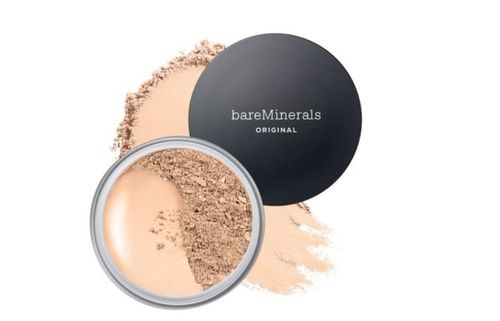 2. BareMinerals Original Foundation Broad Spectrum SPF 15
This bareMinerals product is one of the Ulta best sellers foundation. Made from just five mineral ingredients, this foundation gives a luminous finish and feels light as air on the skin. With this, you will get a natural and healthy glow as well as sun protection of SPF 15. Additionally, this rarely causes any breakouts and provides you natural looking skin.
Pros
Easy to apply
Medium to full coverage
Contains SPF
Covers pores effectively
Radiant and natural finish
Fragrance-free
Rarely causes any breakouts
Cons
Expensive
Does not last long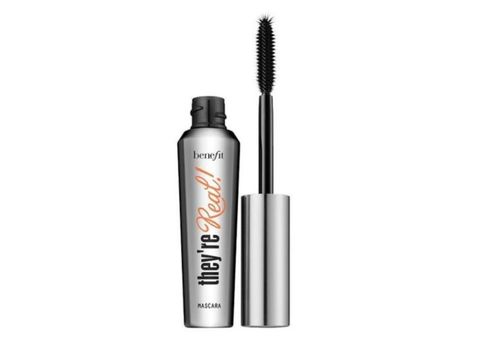 3. Benefit Cosmetics They're Real! Lengthening Mascara
The best mascara at Ulta beauty? It has to be the Lengthening Mascara from Benefit Cosmetics. It not only lengthens but curls, volumizes, lifts and separates the lashes to give you a fuller and visible lift. This mascara can transform your look with just one swipe and give you lashes that you never thought you had. The jet black, long-wearing formula does not smudge and is easy to apply.
Pros
Lengthens
Adds volume
Gives definition
Easy to apply
Natural finish
Smudge-proof
Cons
Difficult to remove
Dries quickly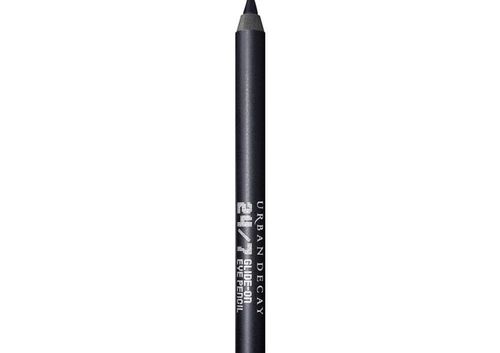 4. Urban Decay Cosmetics 24/7 Glide-On Eye Pencil
Here is the best eyeliner at Ulta beauty by Urban Decay. This liner will glide on smoothly to give you a long-lasting bold color on your eyes that won't budge. Available in 27 vibrant shades, this eyeliner is waterproof and also infused with vitamin E.
Pros
Smooth application
Long-lasting
Bold vibrant colors
Good pigmentation
Waterproof
Cruelty-free
Cons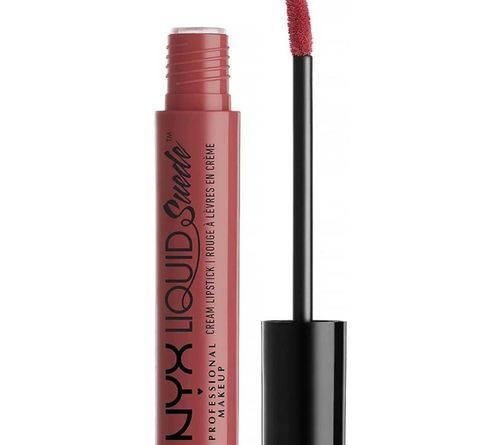 5. NYX Professional Makeup Liquid Suede Cream Lipstick
This NYX Suede Cream Lipstick is just another one of the top Ulta best sellers. Add a vibrant pop of color to your lips with the best lipstick at Ulta. This liquid matte lipstick feels velvety soft, lasts long and gives a super matte finish. It will make you fall in love with its long-lasting waterproof formula.
Pros
Creamy texture
Waterproof
Long-lasting
Does not dry lips
Highly pigmented
Affordable
Cons
Transferable
Will not survive meals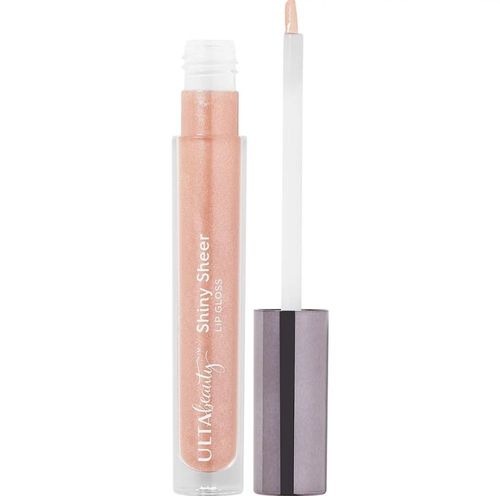 6. Ulta Shiny Sheer Lip Gloss
The best lip gloss at Ulta Beauty happens to be Ulta's Shiny Sheer Lip Gloss which gives a long-lasting, glossy and sheer finish with a lip plumping effect. Get smooth, shiny and kissable lips with this Ulta best seller. What else can you desire from a lip gloss?
Pros
Highly pigmented
Easy to apply
Paraben-free
Gluten-free
Value for money
Cons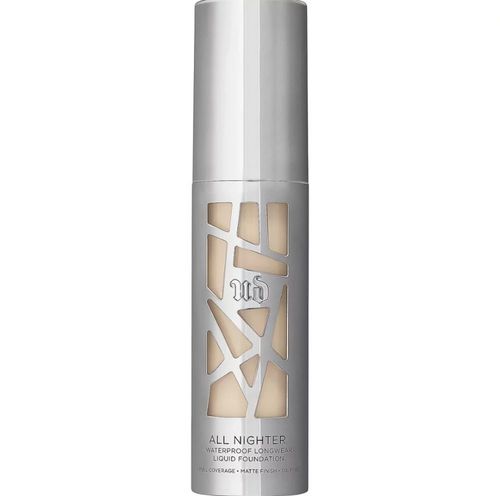 7. Urban Decay Cosmetics All Nighter Liquid Foundation
Ulta urban decay all Nighter liquid foundation offers you full coverage with a matte finish which looks very close to natural. The specialty of the All Nighter range is its ability to give all-night (or day) wear for a long-lasting flawless complexion that looks and stays amazing.
Pros
Long-lasting
Easy to apply
Blends well
Smooth coverage
Matte finish
Good packaging
100% cruelty-free
Cons
Not suitable for sensitive skin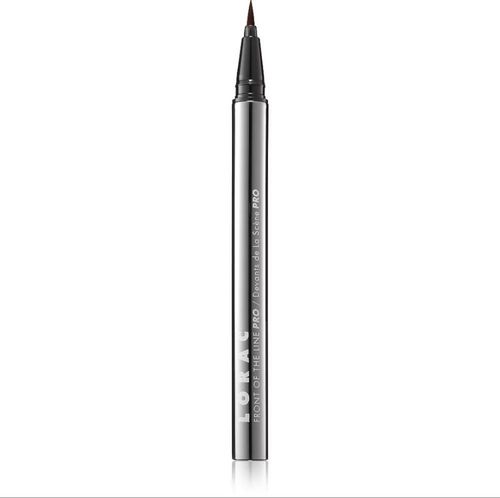 8. Lorac Front Of The Line PRO Liquid Eyeliner
This is yet another one of the Ulta best sellers. This is a high-performance liquid liner that won't smudge or budge. It is easy to apply and gives a clean, precise finish. This is the best liquid eyeliner Ulta beauty provides.
Pros
Glides smoothly
Precise application
Long-lasting
Oil-free
Matte black finish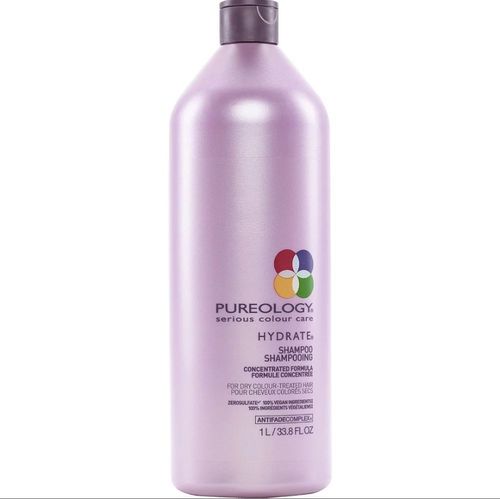 9. Pureology Hydrate Shampoo
The Pureology Hydrate Shampoo is one of the most popular Ulta best sellers and is the best shampoo at Ulta beauty. It not only cleanses hair but also moisturizes it. This sulfate-free shampoo is perfect for color-treated hair as it makes hair soft and protects the color vibrancy.
Pros
Gives a thorough yet gentle cleanse
Improves overall hair health
Smells great
Lathers well
Softens and moisturizes hair
Protects color-treated hair
Cons
Not suitable for oily hair
Do check out our guide to find Ulta hair bestsellers as we list 25+ most popular products which have been trending this year.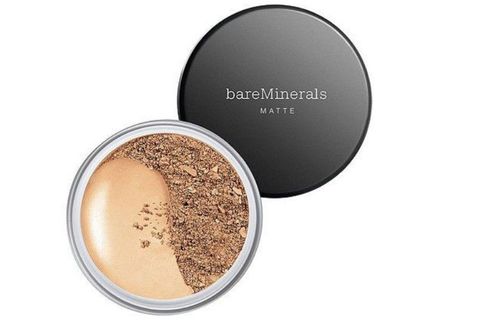 10. BareMinerals Matte Foundation Broad Spectrum SPF 15
This bareMinerals Matte Foundation is a clean, loose powder foundation that gives a sheer t full coverage that allows your skin to breathe. With its 100% vegan formula that won't clog pores, this foundation can also be termed as the best setting powder at Ulta beauty.
Pros
Lightweight
Good coverage
Long-lasting
Blends well
Smooth application
Luminous finish
Cons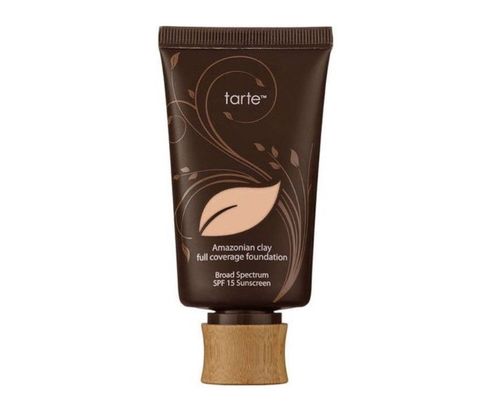 11. Tarte Amazonian Clay Full Coverage Foundation SPF 15
Here is the best full coverage foundation at Ulta beauty. The Tarte Amazonian Clay Full Coverage Foundation comes with SPF 15 and is an oil-free, vegan, liquid foundation. Its matte finish will breathe a new life into your skin.
Pros
Blends well
Long-lasting
Provides full coverage
Comfortable and breathable formula
Suitable for normal and combination skin
Dermatologically tested
Cons
Expensive
Does not suit dry skin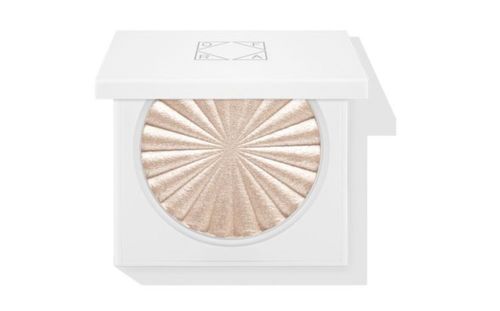 12. Ofra Cosmetics Nikkietutorials Glazed Donut Highlighter
Looking for a highlighter amongst the Ulta best sellers? Then let us present to you the best highlighter at Ulta, the Glazed Donut Highlighter from Ofra Cosmetics. Nikkie Tutorials collaborated with Ofra to give you the perfect shade for fair to light skin tones. Its rich pigmentation allows you to create a smooth highlight that melts seamlessly into the skin to give you a radiant lit-from-within glow.
Pros
Good pigmentation
Easy application
Long-lasting
Blends well
Smooth texture
Gives a radiant glow to skin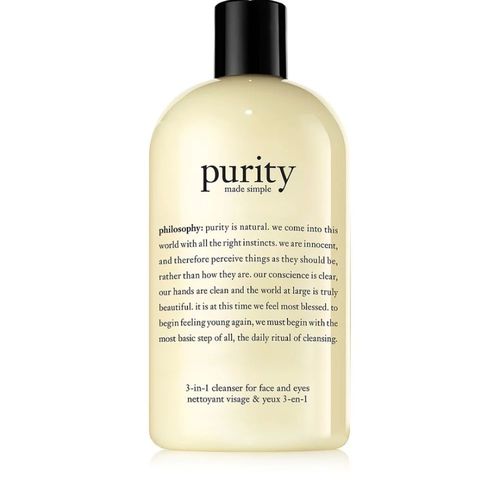 13. Philosophy Purity Made Simple One Step Facial Cleanser
This is yet another one of the Ulta best sellers. This facial cleanser is loved by everyone because of its ability to multi-task. It cleanses skin as well as hydrates it. This award-winning product is the Best face wash at Ulta and will leave you with soft and rejuvenated skin.
Pros
Contains the blend of 12 essential oils
Cleanses skin gently
Hydrates and moisturizes
Balances skin's pH
Cons
Not as effective with removing makeup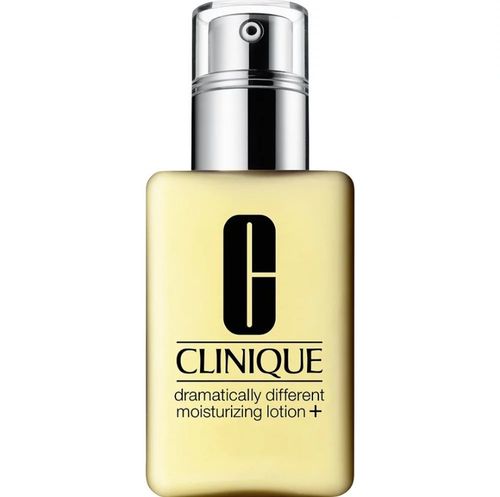 14. Clinique Dramatically Different Moisturizing Lotion+
Clinique's Dramatically Different Moisturiser is the best moisturizer at Ulta with its dermatologically tested formula. It softens, smoothens and nourishes the skin. This moisturizer provides hydration to skin all day and also makes sure that the moisture stays in. This sulfate and paraben-free product is one of the most popular Ulta best sellers.
Pros
Softens skin
Absorbs quickly
Non-greasy
Hydrates for long hours
Paraben-free
Cons
Not suitable for oily skin types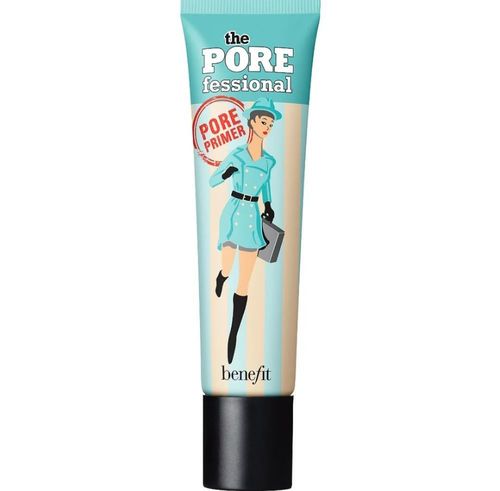 15. Benefit Cosmetics The POREfessional Face Primer
Think of the best primer at Ulta beauty and there is only one name that crops to mind, which is the POREfessional Face Primer by Benefit Cosmetics. This is seriously the best primer ever! It minimizes the appearance of pores and fine lines to give a smooth finish.
Pros
Lightweight
Blends well
Good coverage
Oil-free
Non-comedogenic
Cons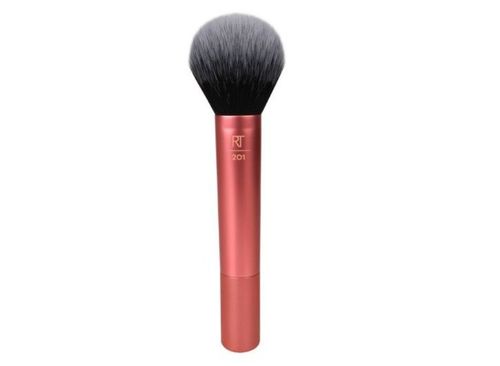 16. Real Techniques Powder Brush
You can find the best makeup brushes at Ulta rather easily. Consider this one for instance. Real Techniques Powder Brush helps you achieve a flawless finish. Its synthetic Taklon brushes evenly apply powders and mineral foundations. This brush is one of the top Ulta best sellers.
Pros
Soft and fluffy bristles
Easy to use
Blends well
Great design
Affordable
Cons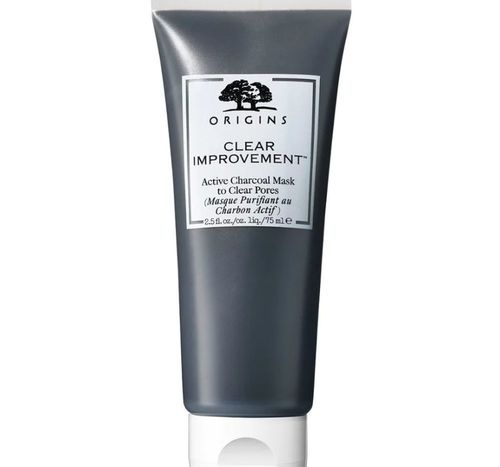 17. Origins Clear Improvement Active Charcoal Mask To Clear Pores
If you are looking for some of the best face masks at Ulta beauty, then stop right here as we have found just the perfect one for you. This face mask acts like a clean-up crew for your face. It removes dirt, debris, and toxins from pores and refreshes skin.
Pros
Cleanses thoroughly
Improves skin texture
Removes toxins
Enhances complexion
Gives a natural healthy glow
Cons
Not suitable for dry or sensitive skin types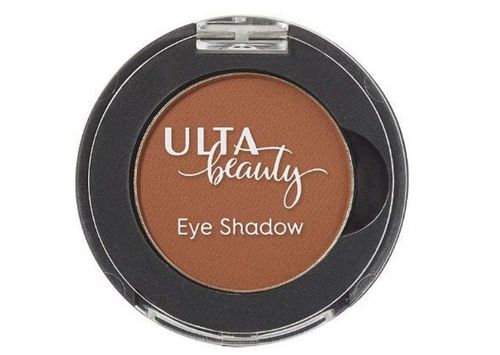 18. Ulta Eyeshadow Single
We have brought for you one of the best eyeshadow palettes at Ulta beauty. The Ulta Eyeshadow Singles comes as a single shade with a super creamy texture. Its strong pigmentation and unique shadow formula will give you a one of a kind experience.
Pros
Silky smooth texture
Easy to apply
Blends easily
Great color
Paraben and mineral free
Cons
Compact case is prone to breaking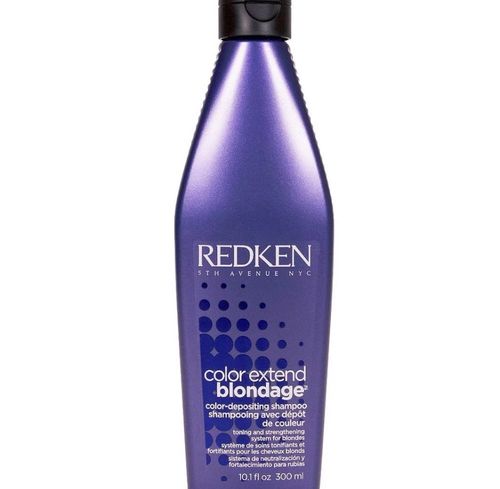 19. Redken Color Extend Blondage Color Depositing Purple Shampoo
Here is the best purple shampoo Ulta beauty has in store. This color-depositing and protecting purple shampoo is specially formulated for blonde hair and is one of the top Ulta best sellers. It cleanses, protects, repairs, and strengthens hair from the core and will leave your blonde hair bright and shiny.
Pros
Cleanses thoroughly
Lathers well
Great smell
Makes hair shiny
Improves hair health
Cons
Can dry hair in some cases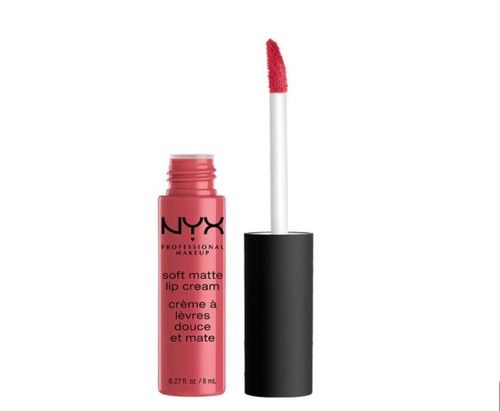 20. NYX Professional Makeup Soft Matte Lip Cream
Give your lips a velvety smooth feel and a popping color with the NYX Professional Soft Matte Lip Cream. Its texture is so smooth that you will be surprised at its matte finish. Light on lips but heavy on pigmentation, this long-lasting matte lipstick is one of the top Ulta best sellers.
Pros
Smooth and creamy texture
Matte finish
Highly pigmented
Affordable
Easy to apply
Extremely comfortable wear
Cons
Color of packaging does not match the actual color
Transferable
Not as long-lasting as marketed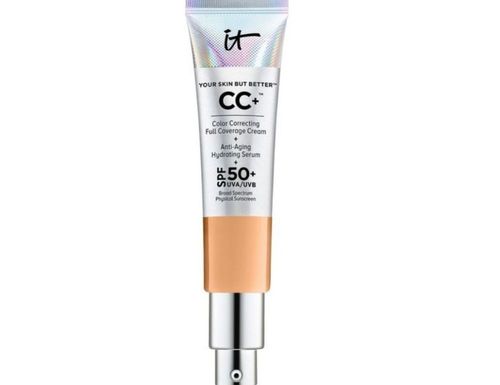 21. It Cosmetics Your Skin But Better CC+ Cream With SPF 50+
CC Creams are the new fad and we have brought for you the best one that Ulta beauty has to offer. This CC+ Cream by IT Cosmetics gives the effects of multiple products into one. This cream works well as a full-coverage foundation, hydrating anti-aging serum, perfect primer, concealer, moisturizing day cream and a sunscreen with SPF 50+.
Pros
Provides full coverage
Hydrates skin
Softens and smoothens skin
Reduces appearance of wrinkles
Minimizes pores
Easy to apply
Blends well
Lightweight
Cons
Expensive
Doesn't stay on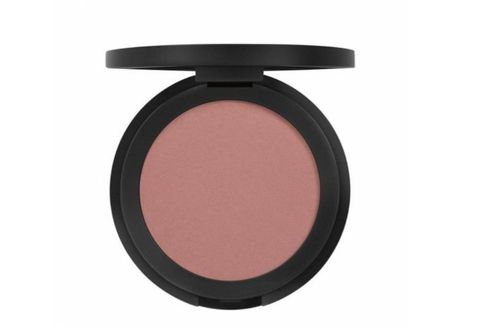 22. BareMinerals Blush
There is no doubt that you will find some of the most popular and best makeup at Ulta beauty. This blush is one such product. With one swipe you will get a pop of color on your cheeks that will brighten your face and make your skin look fresh, healthy and vibrant. This is one of our favorite Ulta best sellers that not only looks natural but also feels natural.
Pros
Creamy texture
Easy to apply
Good pigmentation
Blends easily
Looks natural
Doesn't appear cakey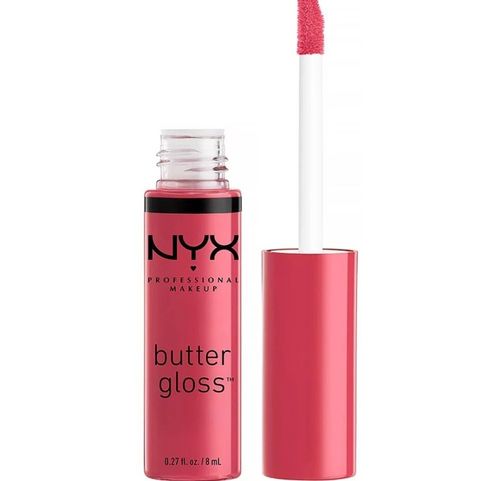 23. NYX Professional Makeup Butter Gloss
Here is another one of NYX Professional products. This Butter Gloss is one of the most popular Ulta best sellers. Add vibrant color to your lips with a gloss that is as smooth as butter. It will leave you with soft, smooth and kissable lips without the sticky feels.
Pros
Lightweight formula
Non sticky
Sheer to medium coverage
Moisturizes lips
Wide range of shades available
Cons
Transferable
Not long-lasting
Pigmentation is not so strong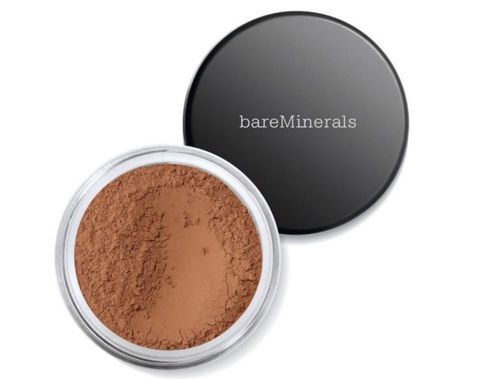 24. Bare Minerals Warmth All-Over Face Color Bronzer
The Warmth All-Over Face Bronzer will give you a sun-kissed glow all year round. It infuses seamlessly with the skin to give a natural and healthy glow that will leave people envious. This preservative-free bronzer comes in the form of loose powder and can be used for many purposes.
Pros
Easy to apply
Blends easily
Long-lasting
Good pigmentation
Gives healthy glow
Suits all skin tones
25. Ardell Lash Demi Wispies 5 Pair Multipack
The Ardell Lash Demi Wispies are one of the top Ulta best sellers. The 5 pair multipack contains five pairs of lashes that will give your eye a dramatic transformation.
Pros
Lightweight
Easy to apply
Looks natural
Lasts a few applications
Budget-friendly
Related Articles