What Is Eyebrow Microblading And Why Is It Trending Again?
Sweta Mookerjee
Updated At 03 Aug 23
Gone are the days when over plucked eyebrows were in Vogue, now it's all about dense, almost bushy eyebrows.
Eyebrow pencils and pomades have become a must have in our daily makeup regime. But why waste hours on perfecting your eyebrows when you can wake up with flawless brows to begin with?
What is Microblading?
Microblading is the latest trend that is taking over the makeup industry by providing semi-permanent brow solutions. A number of celebrities like Mandy Moore, Bella Thorne and Lorde has boasted of how great it is. And it's not just great for makeup lovers, but also people with alopecia, trigonometrical, or anyone undergoing chemotherapy treatments.
If you are looking to find out how to get thick eyebrows naturally, then going for home remedies is the best option. Check out out guide as we cover the best 15 DIY home remedies for the same.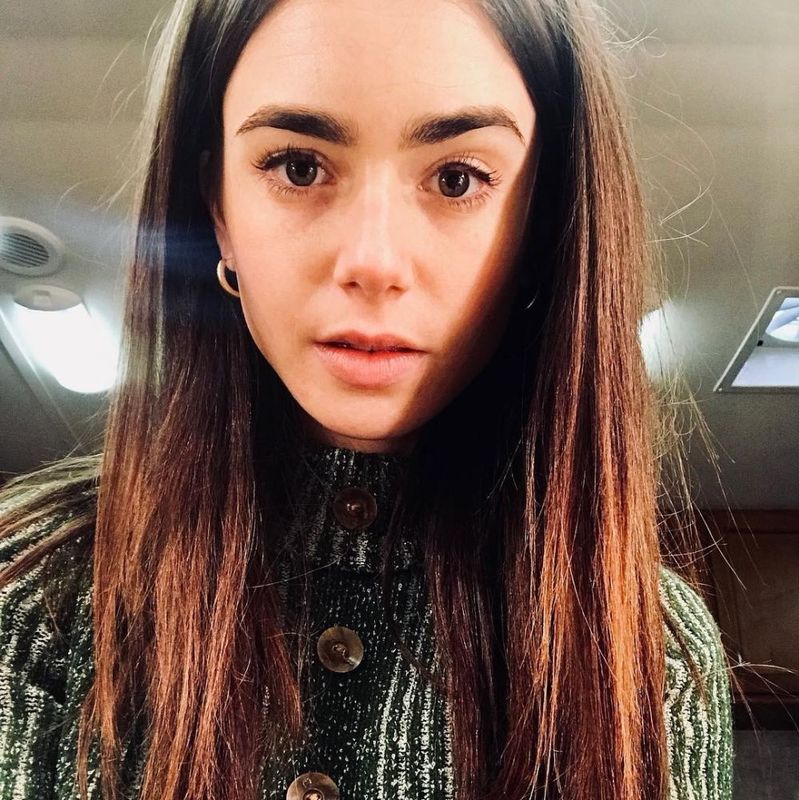 Benefits Of Microblading
The benefits of microblading are many, for starters it gives you a natural look unlike eyebrow tattoos or overdrawn eyebrows. Done by trained professionals, the eyebrows are customized to your face shape, brow shape and color. The results usually last for a year, and you are advised to touch up after about 3-6 weeks of the initial treatment.
While you explore about microblading, do make sure to know more about eyebrow filler as it is an amazing way to get fuller lashes.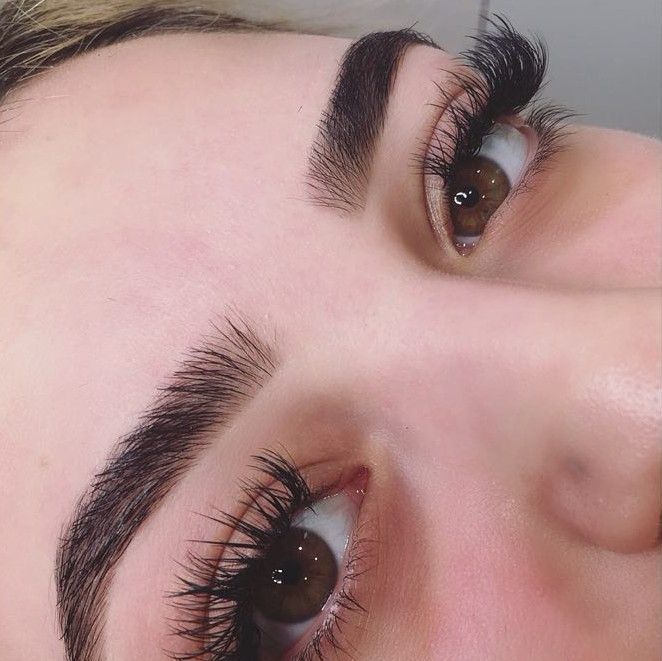 How Is Microblading Done?
To start off, it is recommended that you visit a known professional for a consultation. Although not permanent, you don't want to end up unhappy with the job.
The actual procedure involves a fine blade that deposits the desired pigment into your skin in fine strokes. The pigment colour is first determined, followed by drawing in the desired shape according to your bone structure.
A numbing cream is then applied to reduce the scope of pain during the process. Finally, the last process is soaking which helps to set in your color.
Although the sound of a needle penetrating your face sounds scary, it's actually not painful just a little uncomfortable.
A numbing cream and sometimes liquid anaesthetic is used to ease your experience. Make sure you see the blade is new and disinfected before they start working on you.
One of the main aspects of microblading is how intricate and customised it is, so it's no surprise that the process is time consuming. The first hour is crucial, it's when the color of your eyebrow is matched and the desired shape in drawn in. The initial color after the process however will be slightly darker and it'll take about two weeks for the eventual result to show up. The next hour is spent on filling in your brows, the time taken here depends on how much is filled. Eyebrow microblading is different from eyebrow threading so do make sure to go through our guide to find out all the differences.
Microblading Cost
It can cost anywhere between Rs.30,000-Rs.50,000 depending on your city and the professional you go to. It is recommended to go to a trained professional to get the job done, even if it means shelling a few extra bucks.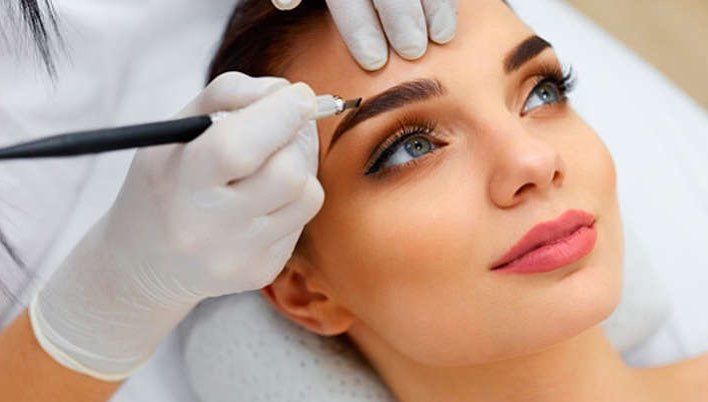 PRO_PERMANENT_MAKEUP / INSTAGRAM
What Precautions One Needs To Take?
What's great if that there is no healing required after microblading, you can step out of the salon and slip into your daily routine.
All you need to be careful of is keeping the area as dry as possible for a week. During showers, you can coat them in Vaseline. Your therapist will suggest a follow up appointment to fix any gaps or to add another layer of color is needed.
If you decide to go ahead with extensions and are not sure if these will work then do make sure to check out eyelash extensions pros and cons as we have covered all the details in our guide.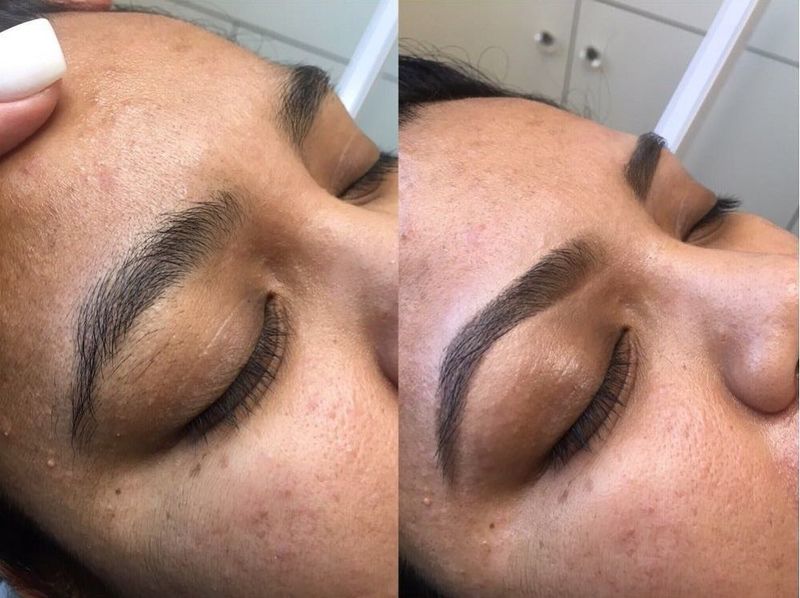 Microblading Vs Eyebrow Extensions?
Although there are other procedures like eyebrow extensions, tattoos and feathering, microblading seems to be most effective and reliable method.
For eyebrow extensions, they apply thin hair extensions to your existing browline. It works best if there already is some hair, because the adhesive sticks better to hair than to skin. They last for about 2-4 weeks and have high maintenance, whereas microblading is a low maintenance treatment that lasts much longer.
If you've had microblading done or are contemplating it, share with us what you think in the comments below.