13 Things To Know Before Getting Eyelash Extensions
Shalu Bhati
Updated At 23 Aug 23
Want fuller lashes which also look natural? Falsies won't give the effect desired by you but we know what can: Eyelash extensions. It is a cosmetic procedure which allows you to indulge and fulfill your long-lash-dream that too without the use of mascara.
You will wake up to dark, full and long lashes every single day. Sounds tempting, right? But before rushing out to your nearest salon, get your facts straight with the help of our guide on eyelash extensions. In this article, we have covered everything from what are eyelash extensions, their types, eyelash extensions pros and cons, to their cost, longevity, and precautions. Keep reading and then get ready to be astounded by the eyelash extensions before and after results.
We cover the following:
What Are Eyelash Extensions?
How To Get Eyelash Extensions?
Eyelash Extensions Pros And Cons
13 Things You Must Know Before Getting Eyelash Extensions
Most Popular FAQs On Eyelash Extensions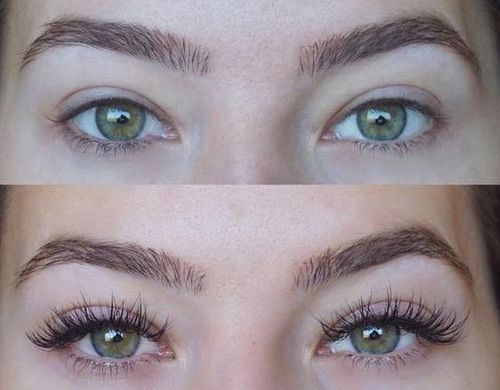 What Are Eyelash Extensions?
Eyelash extensions are synthetic or natural fibers which are attached over your natural lashes using glue.
It is a non-invasive cosmetic procedure which can work wonders not just for your eyes but your whole look. The fuller set of lashes can really widen your eyes to make them look awake. It has the capacity to boost the confidence level and changes the way you see yourself.
Read More: Hybrid Eyelash Extensions
Eyelash Extensions Pros And Cons
Before making an appointment to get your lashes done, you should definitely be aware of the eyelash extensions pros and cons.
Pros
Looks natural
It is customizable
Lasts longer than false lashes
Cuts makeup time in half
Cons
Cost of procedure is high
Requires maintenance
Its a long process
Also Read: Volume Eyelash Extensions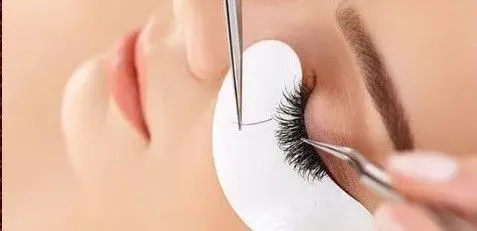 Process - How To Get Eyelash Extensions?
Eyelash extensions are applied in the following steps:
Step 1. Lashes are cleansed with a makeup remover or with a shampoo specifically for lashes.
Step 2. Eye pads are placed under both the eyes to cover the lower lash line. This is done to separate the upper lashes from the bottom ones.
Step 3. Glue is applied on the lash line and each individual fiber extension is placed on the natural lashes with the help of tweezers.
Also Read: How To Get Long Eyelashes
Top 13 Things You Must Know Before Getting Eyelash Extensions
1. What Do The Lash Extensions Do?
Eyelash extensions enhance what you already have and take it up to the next level. Short, straight or sparse, it doesn't matter. Eyelash extensions will give you longer, fuller, thicker lashes with a beautiful curl that can make Betty Boop jealous.
2. Types Of Eyelash Extensions
There are both natural and manmade fibers available. Natural fibers come from animal hair and include mink, sable and fox lashes. However, these are not a popular choice due to ethical reasons.
Manmade or artificial fibers include synthetic, faux mink and silk lashes.
3. Check That Glue
Since glue plays a major role in this procedure, make sure the one used by your technician is safe to use. If it contains formaldehyde, then make a run. Because it can lead to redness, irritation and a lot many other side effects. The glue you want should ideally contain butyl cyanoacrylate and octyl cyanoacrylate. This increases the cost slightly but this composition is less toxic and minimizes the risks involved.
Also Read: Eyelash Extensions Side Effects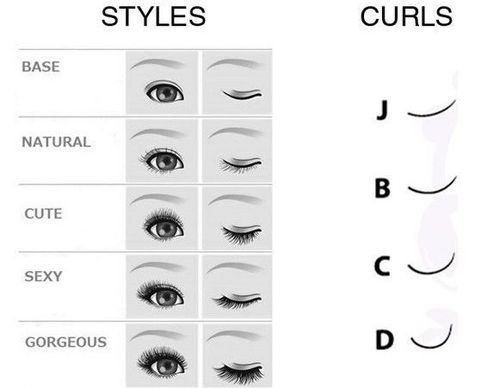 4. Get Your Length And Curl Size Right
Eyelash extensions come in a variety of lengths and curls. They start from 6 mm and reach up to 18 mm and more. The best choice for you is the length which aligns well with your natural lashes otherwise it can end up looking artificial.
You will also have to choose from the four types of curl styles: J, B, C, and D. The J-curl is the most natural and C comes with the most dramatic curl option.
Also Read: How To Get Thick Eyebrows

5. Choose A Professional
Finding a skilled professional is of utmost importance. Do your research before finalizing the one technician. Go for a reputable salon. Ask questions if you must. See if their process is sanitary and if quality products are being used. Because a misstep from the technician will not only ruin your dream look but can also lead to infection, redness, swelling, and irritation.
6. Eyelash Extensions Before And After Care
You should keep some things in mind as part of the eyelash extensions before and aftercare.
The Prep Before The Procedure
Stop using waterproof mascara a week prior to your appointment.
Don't wear makeup to your eyelash extensions appointment.
Eyelash Extensions After Care
Avoid any kind of eye makeup for 24 hours after the procedure
Do not get your lashes wet for the next 24 hours. This means no tears as well
Avoid swimming
Use oil free makeup remover
Avoid hot showers, steam, and sauna
Wash face with lukewarm water
Do not use oil on your lashes
Avoid cream based makeup products
7. How Much Do The Lash Extensions Cost?
A basic set of extensions will cost you anywhere between $100 and $400 depending upon the skills of the technician, type of extension, location of salon among other factors.
Apart from this, getting a regular fill-in will cost between $50 and $160. It will depend on the number of extensions needed.
8. How Long Does The Procedure Take?
Since individual fibers are attached to your natural lashes with care and precision, it becomes a time-consuming process. On average, this procedure will take about two hours to complete.
9. Are There Any Side Effects?
Yes, like all cosmetic procedures, eyelash extensions have their share of side effects too. Some of these side effects include:
Swelling
Redness
Burning sensation
Itching
Irritation
10. Are Eyelash Extensions Safe?
There have been many myths regarding the safety of eyelash extensions. But rest assured as they are completely safe. Yes, there are risks involved but they can be minimized with proper precautions.
11. How Long Do The Lash Extensions Last?
The lash extensions have a life cycle similar to that of your natural lashes and can last for about six to eight weeks. Their life can be extended with regular filling every three to four weeks.
12. How To Remove Eyelash Extensions?
Eyelash extensions have a life similar to that of your natural lashes and when their life cycle is complete, they fall down on their own. If you can't wait for the natural removal process, then go back to the technician who applied them in the first place. He or she will then remove your lash extensions carefully. It is a simple process. But never try to remove the extensions by yourself. And don't ever pull them out or it can lead to lasting damage to your natural lashes.
13. Are Eyelash Extensions Worth It?
Eyelash extensions are non-invasive, look natural, and can be customized per your needs. They last for 8 weeks and then fall off naturally. Some might find them to be costly but remember you are also saving a lot of money on mascara. However, remember to give your natural lashes a break every few months to maintain their health in the long run.
Frequently Asked Questions On Eyelash Extensions
Q. My eyelash extensions look fake. What should I do?
You need to find a skilled technician. Read reviews on Yelp or Google. Ask friends. Do your share of research. This skilled technician will then guide you on how to achieve a more natural look.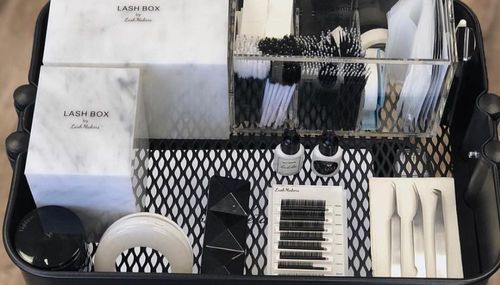 Q. What is an eyelash extension kit?
An eyelash extension kit is what bears the tools for your lash extensions procedure. An ideal kit would include at least two pairs of tweezers, glue, eye pads, brush, and eyelash shampoo.
Q. What are natural eyelash extensions?
Natural eyelash extensions mean that they come with natural fibers. They are usually obtained from animal hair and the most common ones are mink, sable and fox lashes.
Q. What are hybrid lashes?
Hybrid lashes are a kind of lash extensions which uses two different types of techniques for lash application. It uses a mix of classic and the volume technique to give a natural and fuller look.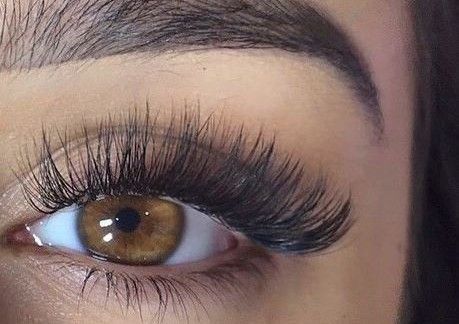 Q. What are the Russian lashes?
Russian lashes are one of the most popular eyelash extensions. They use multiple lash application techniques at once. The aim is to get a voluminous look which feels light.
Q. Are eyelash extensions possible on very short lashes?
Yes, eyelash extensions are possible on very short lashes. In fact, it is the whole purpose of getting lash extensions in the first place—to make your short lashes look longer and fuller.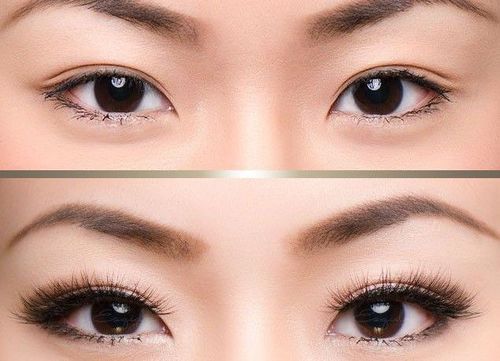 Q. What are monolid eyelash extensions?
Eyelids without a crease are known as monolid.
These types of monolids are commonly found in Asians. Due to the lack of a crease, even the lash line seems to disappear under the lid. Monolid eyelash extensions come to the rescue in such a situation. A curled lash style really opens up the eyes.