55 Stunning Crochet Braids Hairstyles For 2023
Olivia
Updated At 25 Oct 23
Every woman who wears her hair naturally reaches a point in her journey when she needs a break after rocking every twist-out, liberation 'fro, wash-and-go, press-and-roll, rod set, and blowout flat iron style available. In this case, crochet braids are an option.
This attractive, easy-to-wear braided hairstyle is a great way to show off a new, trendy haircut while also protecting your natural hair. It is often accomplished by using a tool like a crochet needle to loop synthetic hair extensions through your natural hair. Additionally, there is always a lovely crochet hairstyle to pick from whether you desire a lengthy hairdo or are keen to go short this time because crochet hair can be fashioned with so many different hair textures.
55 Best Crochet Braids Hairstyles And Haircuts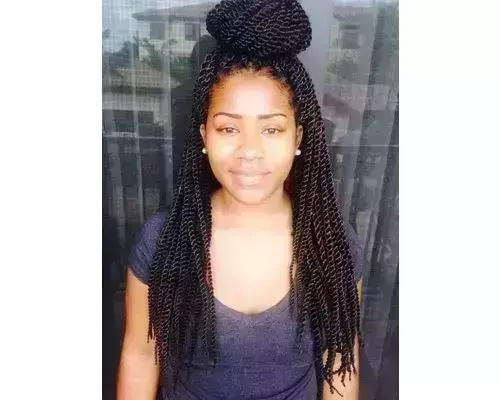 1. Braided Top Knot
For a classic braided crochet hairstyle that will appear effortlessly stylish, take a cue from this look and pile several tight braids into a lovely top knot high on the head. This is a very unique hairstyle to try that is supremely easy to make as well.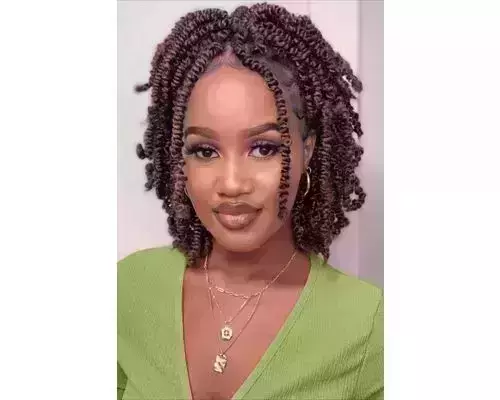 2. Springy Curls
To improve your crocheting, try adding some colour and bounce. You can get this amazing look by adding a set of auburn crochet extensions and letting the springy curls flare out towards the back of your head.
You can also go for beads as that will transform your hairstyle completely. Braids with beads make the hairstyles look gorgeous.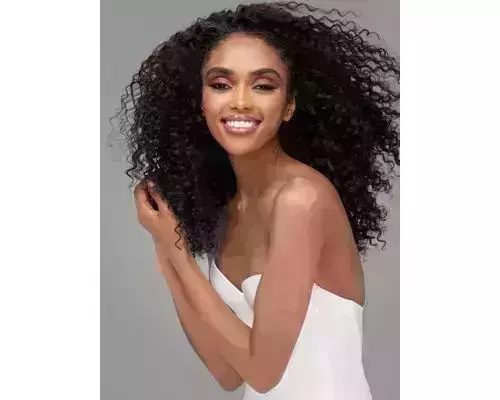 3. Loose Curl Afro
It is not necessary to spend hours attempting to spread out your curls into a 70s glam afro. Use a loose curl crochet technique to obtain the same look. This is a very easy crochet hairstyle that can be tried by anyone irrespective of the length and texture of the hair.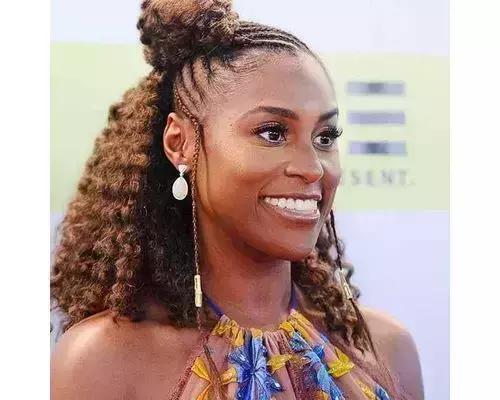 4. Cornrows And Crochet
Issa Rae, an actress, made a stunning debut with half-up, half-down cornrows in the front and a crochet braided party in the back. This is another stunning Crochet braid hairstyle to try. Cornrow hairstyles look gorgeous and can coimpletely transform your overall look.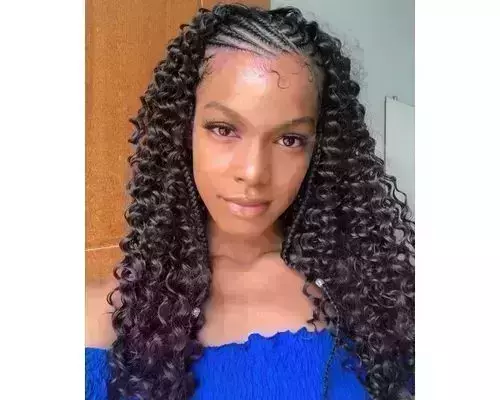 5. Twist Out Curls
Depending on the type of synthetic hair you choose, all you need is this Sensationnel X-Pression synthetic crochet braid to get this long, twisted-out style. Curls are always in and look great on everyone so this is another great crochet hairstyle to try.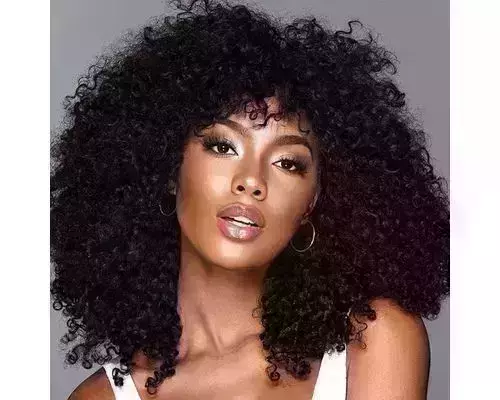 6. Bouncy Bob
The crochet braids used to create this loose coil, above-the-shoulder bob are aiscomposed of FreeTress synthetic hair. It resembles a roller set in appearance but spares you from having to sleep with curlers in your hair. If you maintain it regularly and moisturise your scalp, it might stay this lovely and young for as long as six weeks!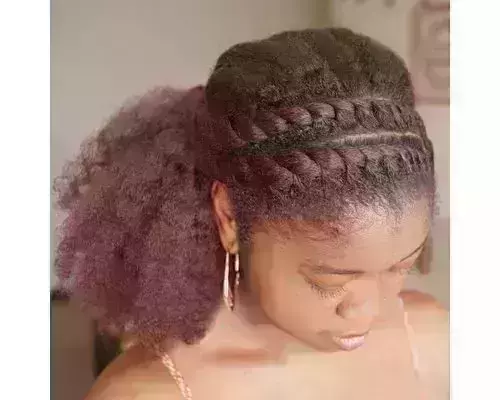 7. Cornrows And Flat Twists
If you have type 4 hair and are worried about frizz, go for a flat twist and crochet style. While flat twists only last a few days, crochet curls are easy to maintain.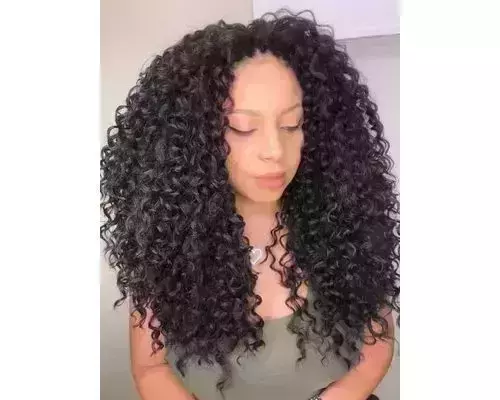 8. Full And Curly
Crochet braids only take about 3.5 hours to instal and can last for five to six weeks. perfect for a getaway. Your hair will look amazing and the same every day! Another supremely easy crochet hairstyle to give a try that anyone can easily rock.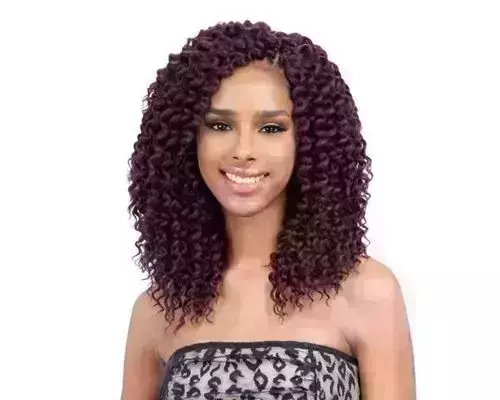 9. Crochet Wig
When the synthetic hair is connected to a crochet braided cap wig, it is even easier than utilising braids. Snap it shut after sliding it over your natural crow's feet. You'll look lovely and brand-new soon enough.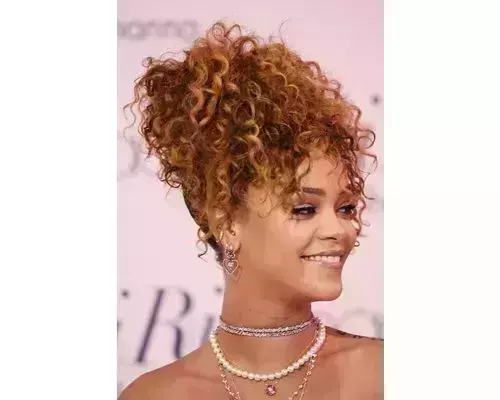 10. Front Updo
You can modernise a high ponytail by directing your loose curls toward your forehead and sporting a false bang style. The ombré updo on Rihanna is stunning. With that, anyone can now get a hairstyle like Rihanna's easily. In addition to updo's, cornrow ponytail can be another hairstyle which can transform your look completely.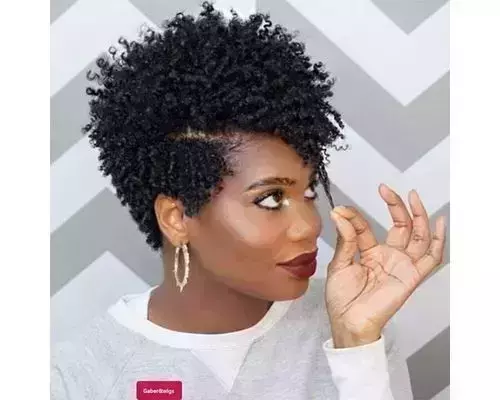 11. Pixie Cut
Tempted by the charm of a pixie cut but unwilling to commit to a major chop? Crocheting is the greatest alternative for you. Using Harlem125 Synthetic Hair Braids to produce big, voluminous curls that are stacked high, Gettys adopts a sporty look for her pixie cut in this picture.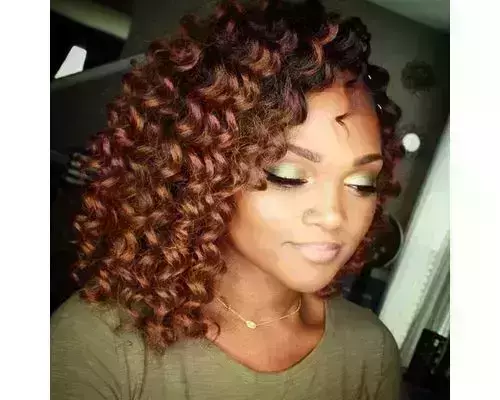 12. Tight Curled Bob
With this tightly curled bob, one can effortlessly get a powerful, businesslike style. Because all you have to do to style your hair at night is pull it up in a high ponytail, this crochet-inspired hairdo is quick and simple to maintain.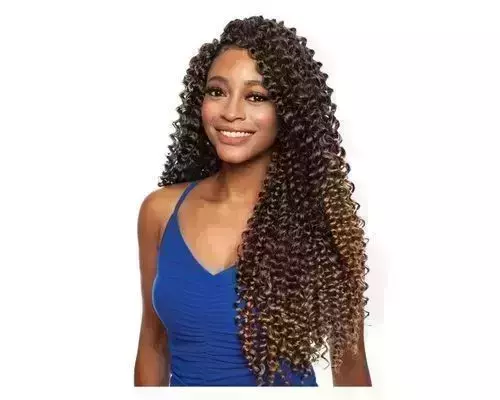 13. Blonde Curls
Blonde hair makes everything all the better and crochet hair it will give a new look. Loving a hint of blonde with different shades and textures of hair. Digging new crochet styles are being released all the time!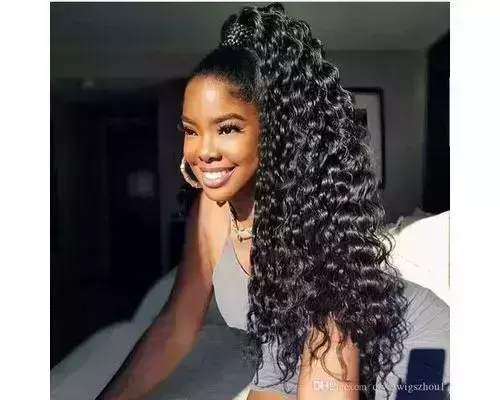 14. Textured Ponytail
Try this voluminous ponytail for a sophisticated appearance with a textured appeal. Ponytails look extremely classy and can be rocked in personal and professional settings both- giving total boss-woman vibes!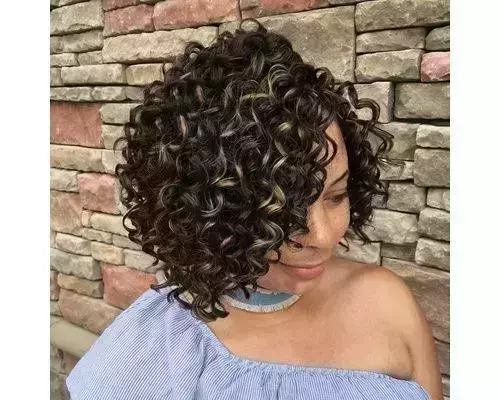 15. Wavy Bob
This ripple-wavy crochet style that has been chopped into an angled bob is beyond incredible. We are loving how this crochet bob hairstyle has turned out. This is an ideal hairstyle for women with short hair.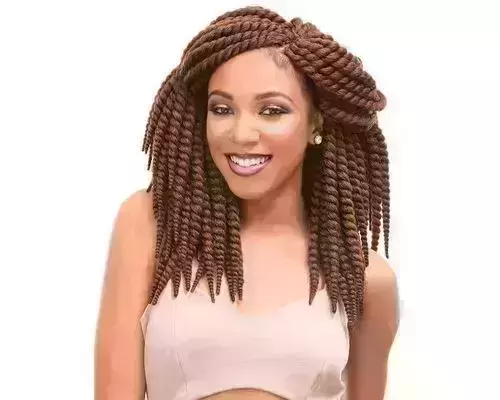 16. Mambo Braids
Rather than spending hours in a salon, these mambo braids are giving us enormous braid styles. Choose the crochet style for something lighter that won't pull at your temples. Another very unique hairstyle that country for a completely new look altogether.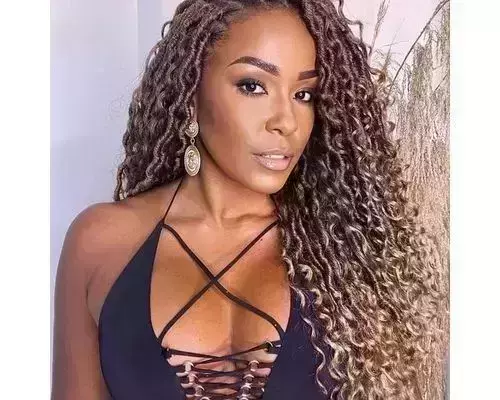 17. Ombre Crochet
Who does not love ombre hair and that too when it is combined with a Crochet hairstyle?  A hint of ombré and a type of crochet braided faux locs to this hairstyle make this look lovely.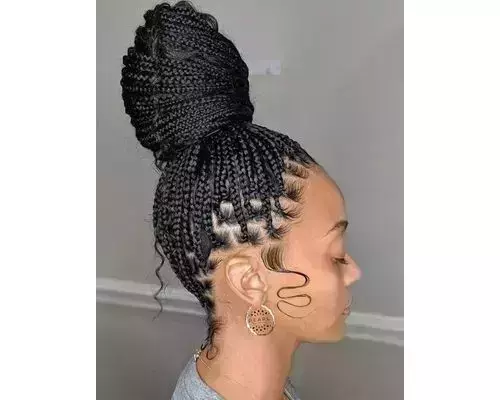 18. Top Knotch Top Knot
Tie a top knot in your wavy, curly hair for a straightforward crochet appearance. Your hair will have more volume if you crochet it into a bun, allowing you to wear it high. This is a good hairstyle for people who want to make their hair look more voluminous, can be given a try.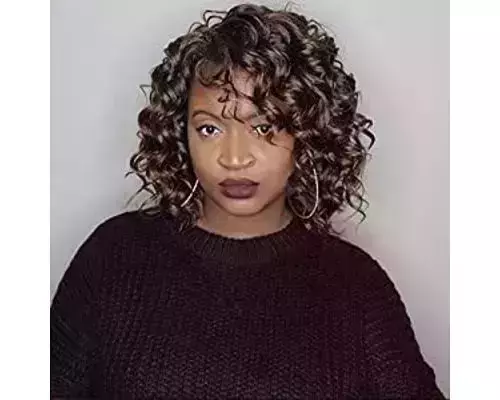 19. Voluminous Rise
With this airy, sassy, curly pixie, you're sure to win applause. Your natural hair is entirely shielded from whatever elements try to get in by the "no leave-out" crochet braided style. Another hairstyle to try to add some good volume to the hair- that will leave the hair bouncy and voluminous.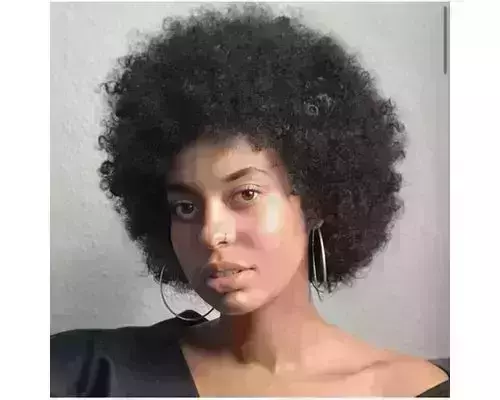 20. Full Bodied Curls
With this full-bodied design, aim for length and a tight, even coil. This adaptable cascade of curls allows you to create a variety of looks by wearing it up, down, or a little bit of both. A fun hairstyle through which other fun hairstyles can be created- what a win!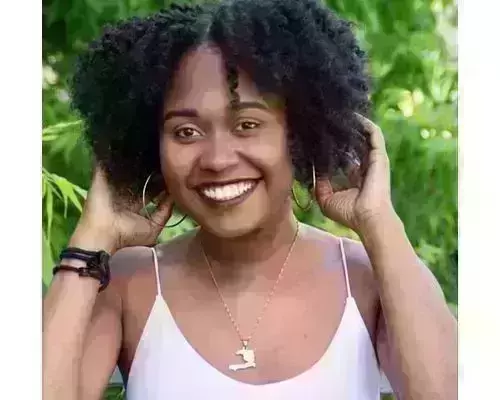 21. Loose Curls
Loose curls are all girl's favourites. The tight, "typical" crochet braids of the wavy bob are replaced by these soft, beachy waves. You will look instantly ready on the red carpet thanks to the bright accent.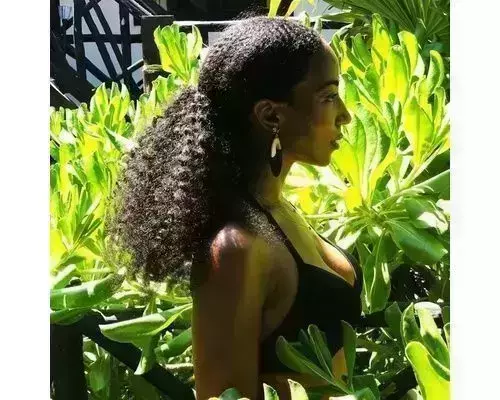 22. Curly Ponytail
A crochet curly ponytail is a quick, simple look that requires less than an hour to complete. Ideal for women who are constantly on the move! A very easy hairstyle to maintain and carry.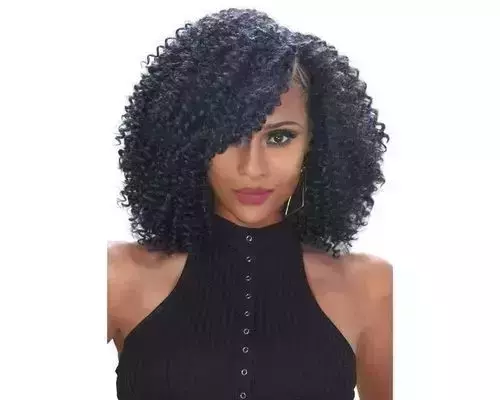 23. Waves
For adding volume and glitter for the red carpet, the free curls on the crochet wig worn by legendary actress Angela Bassett are the best option. They look stunning and can be carried by anyone who is wanting to give a new look a try.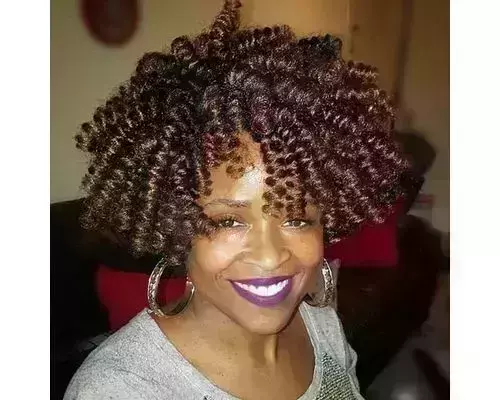 24.  Afro Buffont
Buffont hairstyles are totally in. If you prefer a straightforward updo, try this afro buffet with crochet inspiration. This variant in ombré brown looks amazing. It can also be tried with different hair colours- whichever is preferred by you.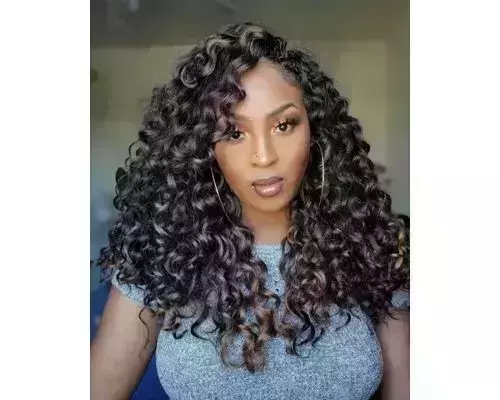 25. Curls
Who does not love bouncy and curly hair? They can add to the volume of your hair and give you a new look altogether. Turn heads by adopting a full, bouncy crochet style, like that of actress Gabrielle Union.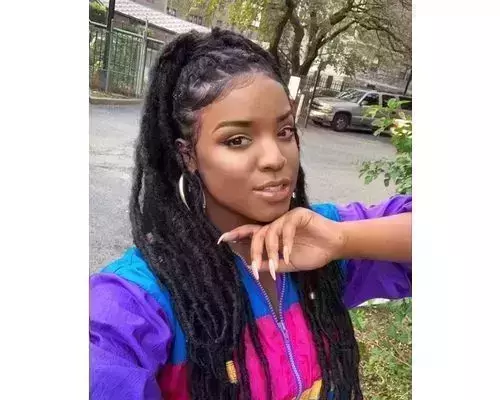 26. Oversized Faux Locks
To achieve the enormous look of actress Amandla Stenberg, create three crochet braids. Then, wrap the braids with Marley's hair to give them a faux lock appearance. Another stunning crochet hairstyle to try that can be rocked by you.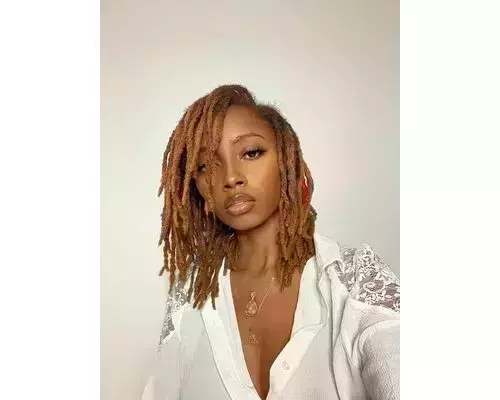 27.  Afro Locks
If you want to avoid over-manipulating your hair to keep your natural hair, try a kinky curly crochet afro. This will give a whole new look to your hair making you want to keep looking in the mirror.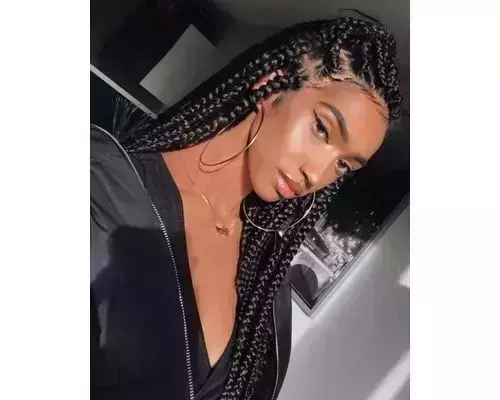 28. Box Braids
Box braids are strong and can promote the growth of your natural hair. Install crochet box braids in your hair, then braid the edges of your hair to produce a multi-crochet hairstyle.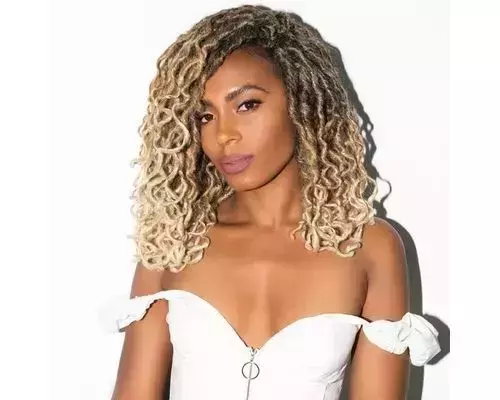 29. Face Framing Crochet Hairstyle
The bronztwist-outut offers great volume to the hair. A super fun hairstyle to try when looking to experiment with crochet braid hairstyles.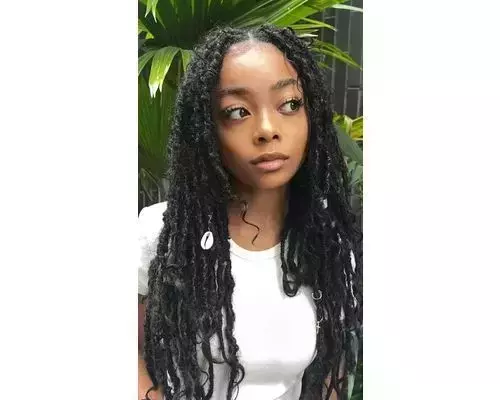 30. Faux Locks
Hairstyles need dedication and can take months to get. It's an excellent way to try out new designs without committing to a long-term solution.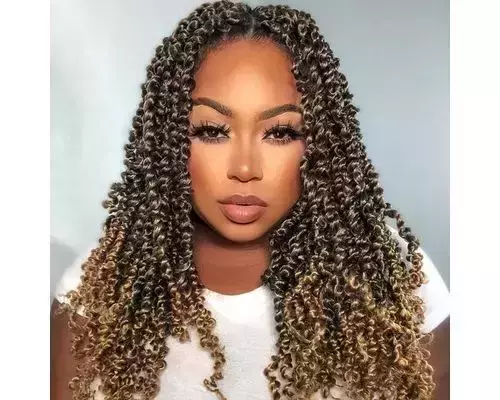 31. Passion Twists
Twists of passion appear to be naturally feminine. Get crochet twists to achieve Skai Jackson's haircut quickly and conveniently without needing to spend all day in the salon.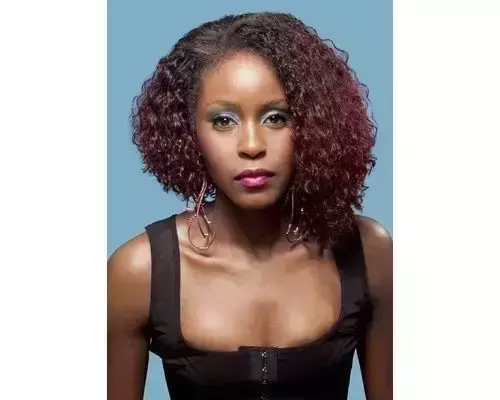 32. Asymmetrical Bob
Asymmetrical cuts are a chic way to enhance your short bob. We are in love with Kerry Washington's short hair, which is easily re-created using straight crochet braids.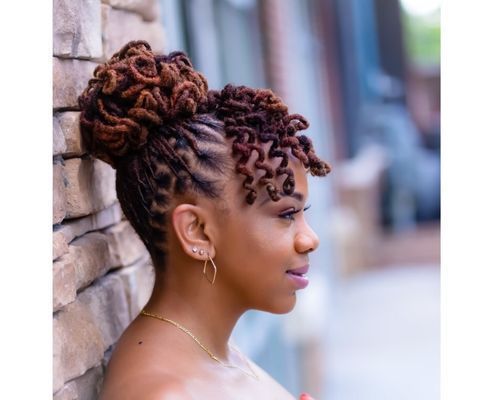 33. Updo Locs
Willow Smith, a singer and TV personality, adds her updo some edge by loc-styling the hairstyle. Love it.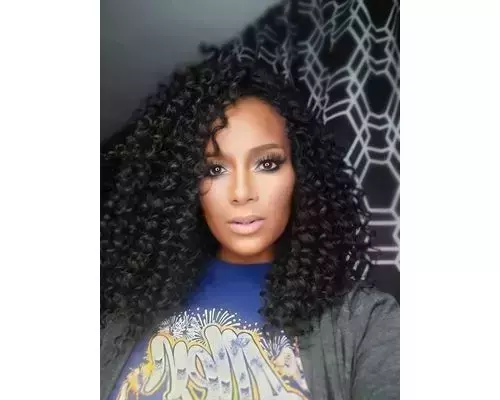 34. Multi-Style Crochet
Beautifully demonstrates how to create multi-textured crochet with cornrows and several braids. How great is this look!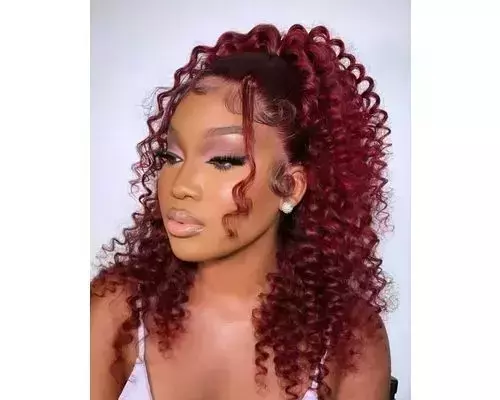 35. Half Up- Half Down
The curly crochet bloodline half up and half down is a simple, natural crochet hairstyle that looks excellent on all Black women also adding more volume to the hair.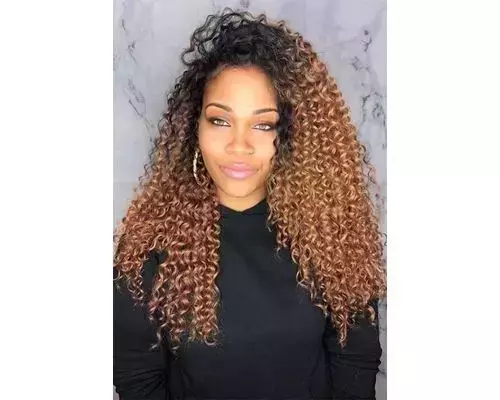 36. Loose Crochet Hairstyle
This wavy crochet hairstyle is a great option if you want the convenience of applying a weave at home.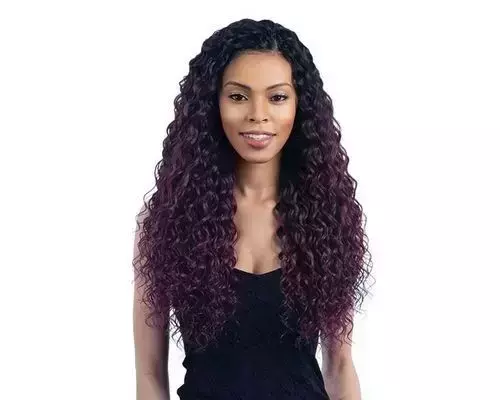 37. Super Long Crochet Curls
Do you like long hair? This hairstyle will look fantastic on long, curly hair. The time it takes to instal it will also last for four to eight weeks (depending on how fast your hair grows).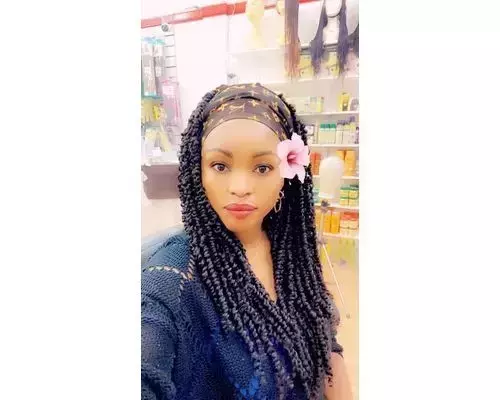 38. Headband Crochet Hairstyle
If you're looking for a stylish way to wear your crochet locs, this traditional headband hairdo is a surefire winner. Put your locs in a bun or ponytail, cover your head with a scarf, and pull a few locs out for a worn-in appearance.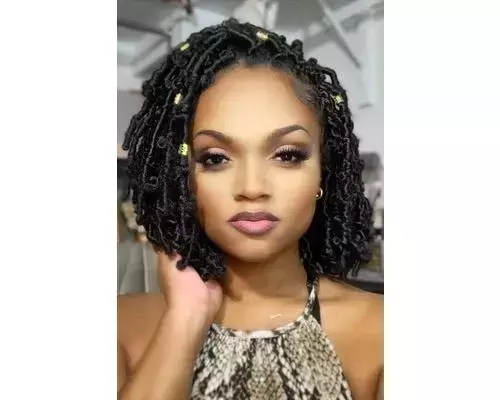 39. Short Crochet Locks
Crochet locs are a much faster option if you like the way locs appear but don't want to bother about starting locs or the commitment. Plus, aren't these brown to blonde ombré locs gorgeous?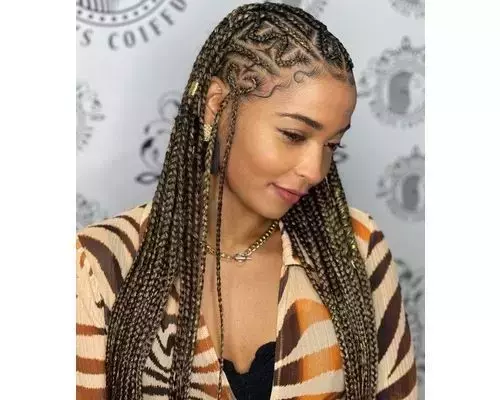 40. Cornrow And Loose Hair Crochet
Having trouble deciding between braids and loose hair? To recreate this amazingly stunning wrapped ponytail hairstyle, loosely cornrow your hair.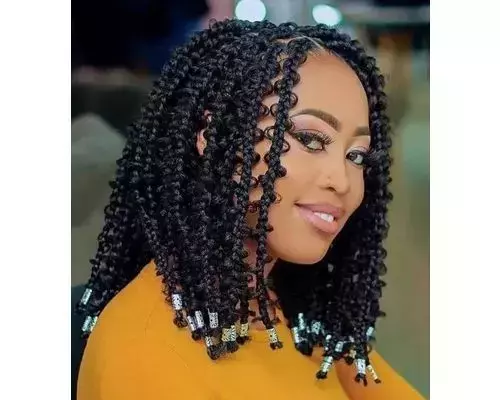 41. Bob Lock Hairstyle
Butterfly locs are already really cute, but this side-parted bob haircut takes them to the next level. It's also an excellent way to create locs without actually locking your hair. Braids with beads look amazing as shown in this gorgeous hairstyle.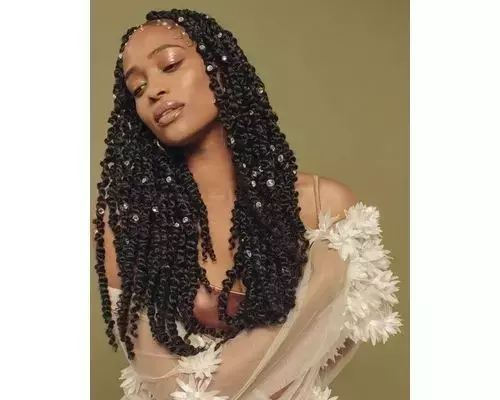 42. Passion Cuffs
Adding cuffs or beads to your protective hairdo, whether it be box braids or faux locs, is never a terrible idea.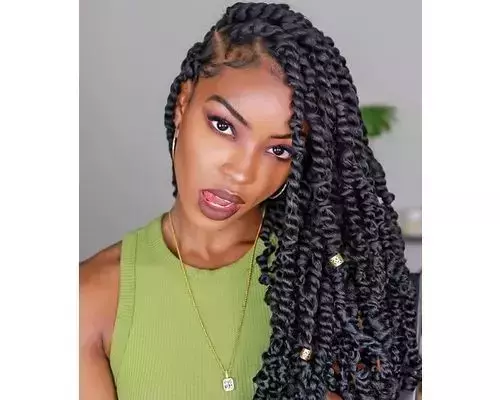 43. Crochet Passion Twists
As seen by this incredibly gorgeous appearance, passion twists are a fantastic alternative for your crochet hairdo. When attempting to recreate this look, you should aim for wavy braided hair that is neither too tight nor too loose. However, you should feel free to experiment with length.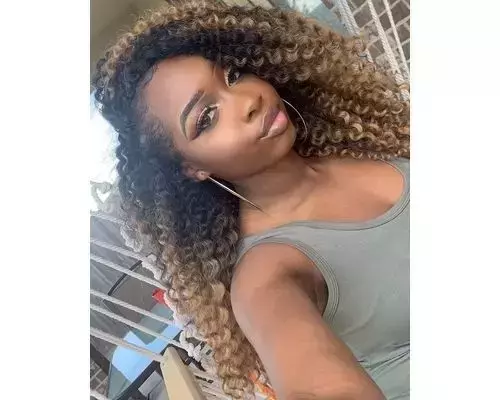 44. Ombre Crochet Hairstyle
The slight ombré hair colour in this crochet hairdo can be seen if you look closely. A winning hairstyle is always one with a tiny contrast between light and dark brown, but you can also go with your colour scheme.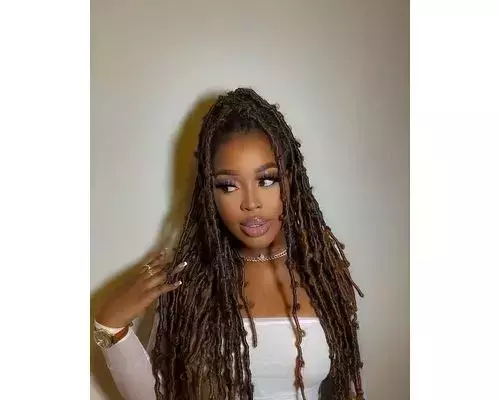 45. Crochet Butterfly Braids
What could be disliked about these exquisite crochet butterfly braids?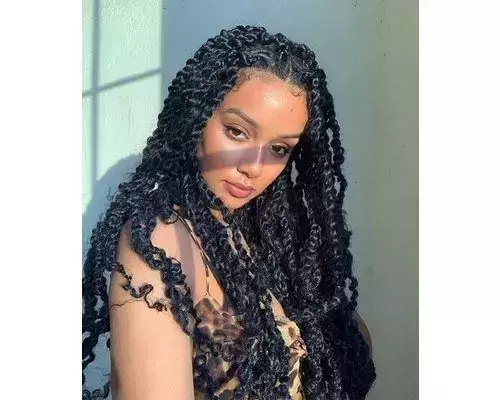 46. Crochet Mermaid Twists
The fact that these crochet mermaid twists are decorated in the loveliest colour combinations is what makes them so amazing. This is a wonderful choice if you want to try something new.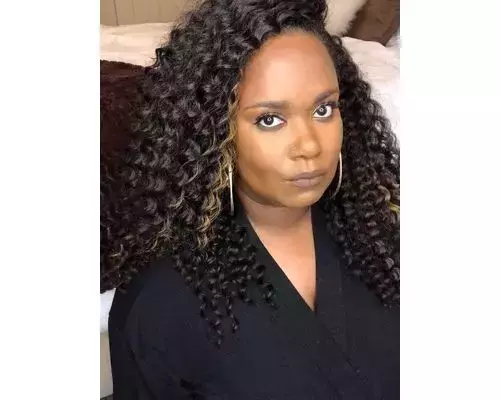 47. Braidless Crochet Hairstyle
To try a crochet hairstyle, you don't have to braid or cornrow your natural hair. You won't believe how quickly you can complete the thibrainlessss crochet hair technique.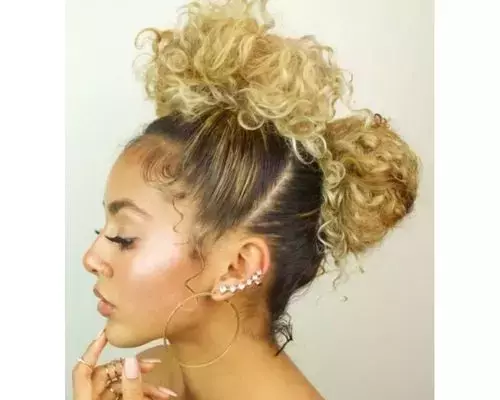 48. Double Bun Crochet Hairstyle
Two double knots on either side of your part are the most attractive accent to any curly crochet hairdo. Lay your baby hairs with a non-crunchy edge control to complete the effect.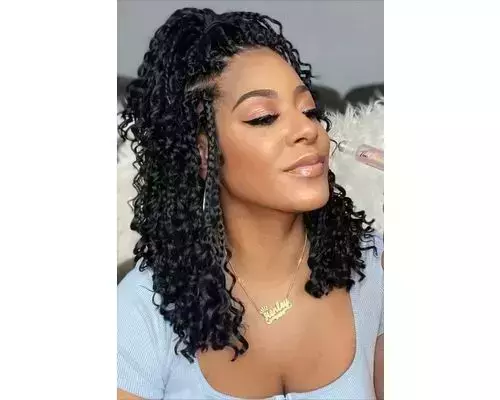 49. Crochet Braids With Curly Ends
Crochet braids with curly ends are just so enjoyable and summery. Make sure you have a rat-tail comb on hand to create a nice, precise centre part for this style because it looks especially adorable in that area.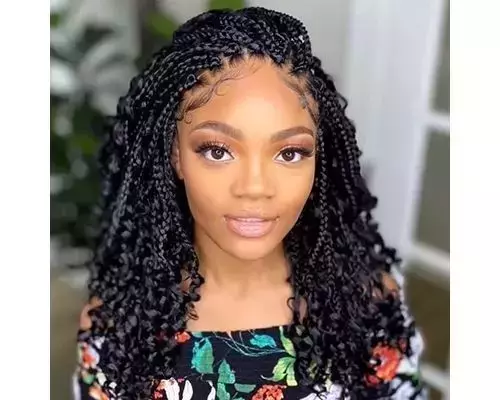 50. Boho Crochet Hairstyle
Why haven't you tried these bohemian crochet strands yet? Make sure to condition your hair and scalp regularly y thoroughly in the days before your session to lay a healthy foundation for braiding.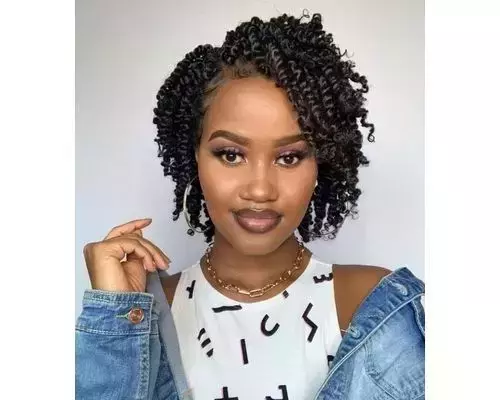 51. Side-Parted Crochet Hairstyle
Are you unsure of wearing a middle part? No problem, a deep side part works just as well with crochet braids. Extra points if you can replicate the softly curled ends in this style.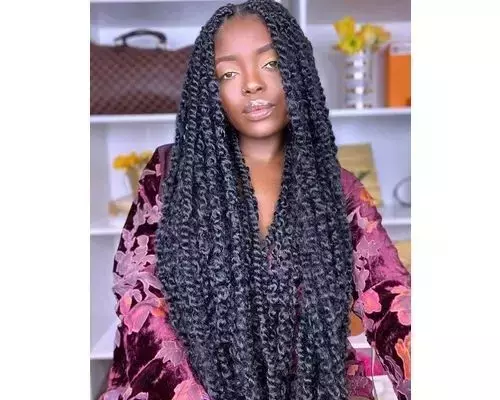 52. Waist Length Crochet Hairstyle
Even when you're working with y lengthy length, a crochet setup is often fairly quick, which is one of its greatest advantages. This style is surprisingly lightweight as well but you should continue to maintain your scalp as usual to prevent irritation.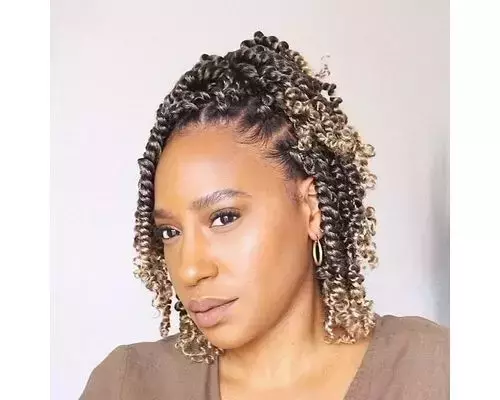 53. Short Curly Crochet Hairstyle
Looking for something a little more sedate? Easy to style and simple to instal is this short crochet hairdo. Just remember to frequently spritz a light leave-in conditioner onto your scalp and strands to show your crochet hairstyle some love.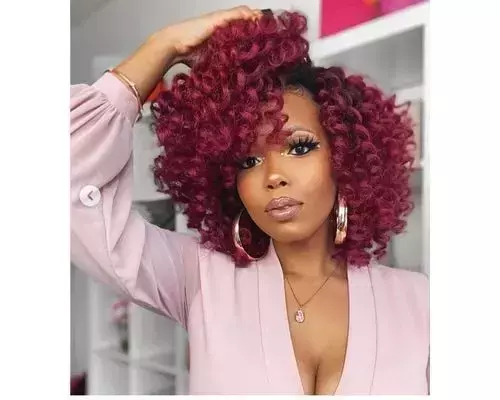 54. Red Crochet Hairstyle
Sometimes all you need to make your crochet style stand out is a vibrant hair colour. This bright red colour is a no-brainer and works well for year-round looks.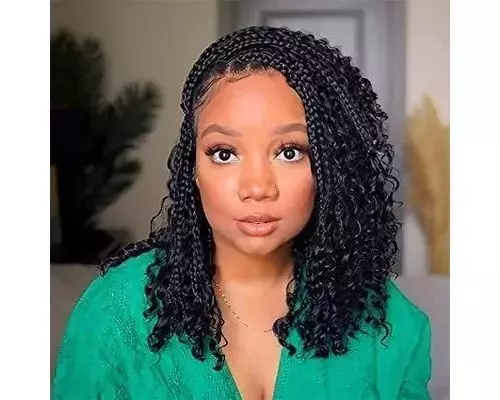 55. Passion Twist Crochet Hairstyle
The newest trend in curly crochet hairstyles is the passion twist; it's kind of like the "artsier" version of Senegalese twists. To prevent your ponytail from tangling your hair, use a hair tie without any metal.
Crochet Braids: Some Tips to Keep in Mind
Human hair is not the best choice for crochet braids; synthetic hair is. It changes into a chaotic, boho appearance as the braids begin to fall out and continue to look great until the very end. With this style, human hair could end up looking messy.
Co-wash conditioners, moisturising serums, deep conditioning masks, and shine sprays are the best products for maintaining crochet braids.
Crochet braids take less time to instal and remove than other protective styles like box braids or twists. They can be taken out by a pen between thirty and an hour.
The ability to add loose hair extensions and have the braids look like natural hair is a significant part of why crochet braids are so "popular" right now. However, it need not end there! You could also add Marley twists or box braids! There are countless alternatives!
What is the Crochet Braiding Process?
·  You should wash your hair. Thoroughly. Since crochet braids typically last four weeks, you won't be able to adequately wash your natural hair during that time. Therefore, it is preferable, le to begin with completely clean hair.
·  To provide the groundwork for your extensions, braid all of your hair into cornrows. You can use this excellent crochet braid technique to create braids that are faultless.
Putting in slack extensions
a. With the latch closed, insert your crochet needle into the first stitch of the cornrow.
b. After putting your hair extension in from the centre, open the clasp and close it.
c. After the extension has formed a loop, carefully pull the crochet needle and extension back out of the cornrow.
d. Insert the extension's tails into the loop and tighten them up until the loop is sealed.
e. To keep your extension in place, tie a knot with its two tails.
Placing Braids:
a. With the latch closed, insert your crochet needle into the first stitch of the cornrow.
b. After slipping one end of your braid into the latch, close it.
c. Pull the braid back out of the cornrow using the crochet needle until it is about two inches through.
d. Push the braid's end back and up over the latch after unlocking the latch.
e. Place the other braid end inside the clasp to secure it.
f. Before taking out the needle, untangle the braid's tail from the loop at the top of the braid and tighten it.