25 Best Hairstyles For Black Women Over 70
Olivia
Updated At 22 Apr 23
Depending on your personal preferences and hair texture, a variety of hairstyles can look marvellous on black women over 70. Whether you have short hair, long hair, thin hair, or thick hair, we have a variety of hairstyles for special occasions. Today, we'll look at some of the best hairstyles for Black women so you may gain ideas for your future hairstyle.
25 Best Hairstyles For Black Women Over 70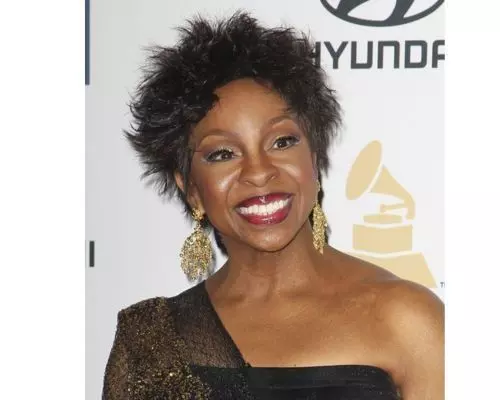 1. Frizzy Shag Cut
Gladys Knight, an American Singer looks stunning in this cool frizzy shag hairstyle which is perfect for a party eve. This hairstyle is a great way to add good volume and texture to your hair and will make it look amazing. This entire look is a perfect hairstyle for black women over 70.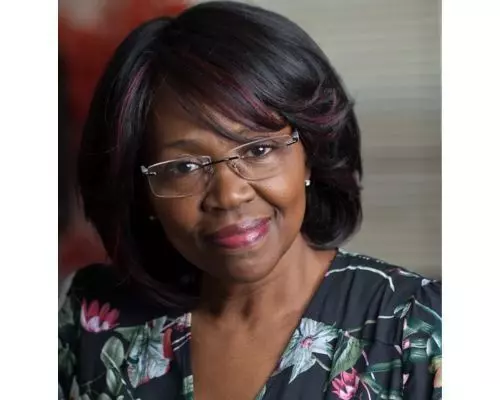 2. Blunt Bob With Bangs
This is a fabulous haircut for older black women over 70. A blunt bob is a hairstyle with a straight or wavy texture that is often chin-length. It can be fashioned straight, with a subtle wave or curl, and is frequently worn with a centre or side part. Additionally, this hairdo creates the appearance of a rounded bob, which highlights the hair to add effects.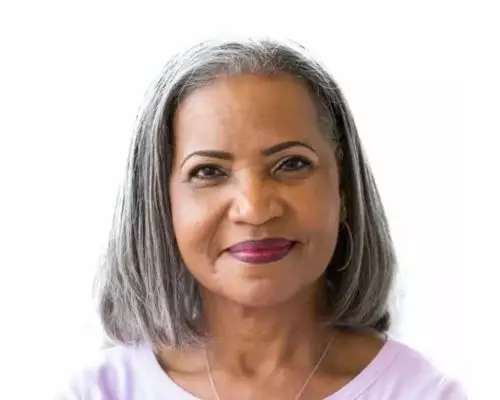 3. Lob Hairstyle
For black women over 70, this lob hairstyle is a wonderful option. This lob haircut is a long bob that is between chin and shoulder length. Depending on the hair type and preference, this hairstyle can be altered. It is a fashionable yet low-maintenance hairdo. This haircut gives off an attractive appearance that works for any occasion.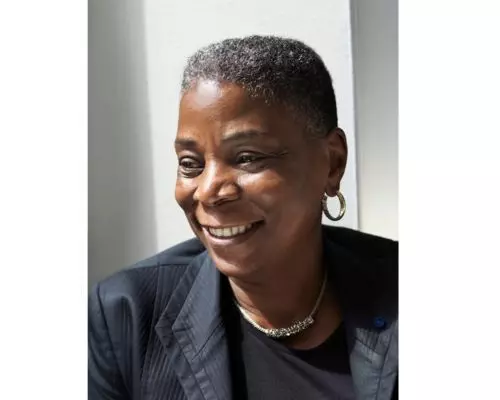 4. Buzz Pixie
American businesswoman Ursula Burns rocks this short pixie hairstyle well. One of the most popular hairstyles for black women over 70 is this one. This hairdo features an incredibly short, cropped haircut. For older women who want to look lighter and clearer, this is also a summer hairdo.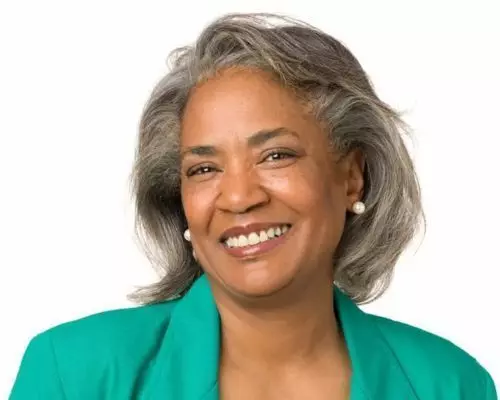 5. Tossed Hairstyle
For black women over 70 who have thin hair, the tossed hairstyle can make your hair appear thick and voluminous and add an excellent texture to the overall hair. This look has produced an excellent result. This haircut will be simple to maintain if you use a styling brush.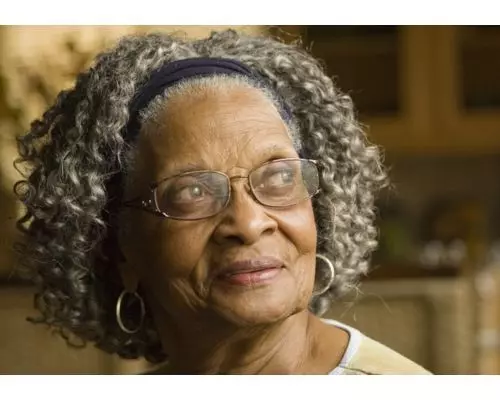 6. Curly Blunt
This Blunt haircut, which is neatly groomed down to the chin, is one of the minimal maintenance hairstyles for Black women over 70 who have natural curls. This hairdo is a wonderful way to highlight your natural texture and frame your face.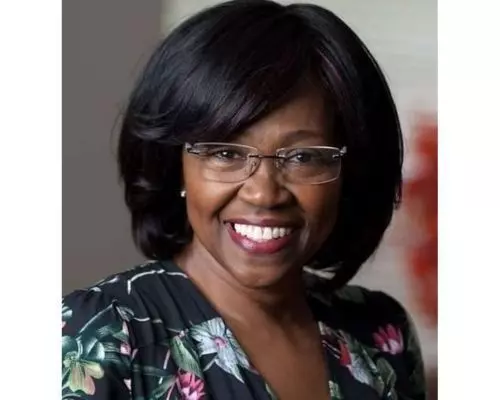 7. Rounded Bob
A rounded bob looks excellent if you're looking for a hairstyle for black women over 70. For those who desire a trendy, vivid style, it's a terrific low-maintenance option. The Bob cut, which is rounded off and sits just above the shoulder, has a wonderful face-framing appearance. It's remarkable how the fringe is sided on one side.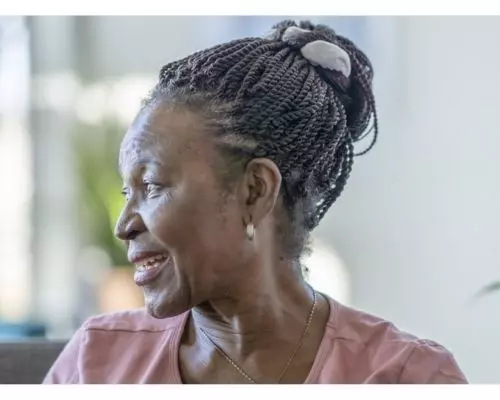 8. Top Knot Braid
It's a Top knot. Another excellent option for hairstyles for black women over 70 is a braid or little braided updo. Small box braids that are linked up top in a circular bun serve as the foundation of the style. This exquisite appearance can also be achieved using a hair accessory.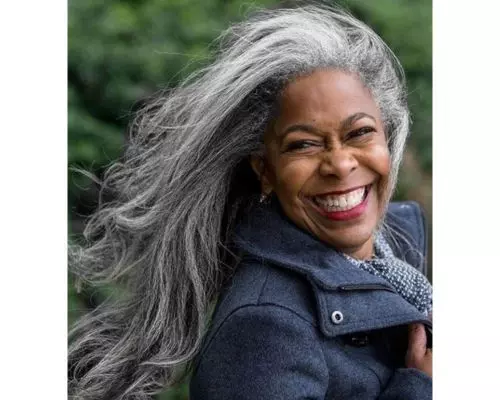 9. Soft Waves For Long Hair
These soft waves hairstyles are appropriate for black women over 70 who have long hair. If you already have natural waves, this hairstyle can be low maintenance and the soft waves make it easy to keep the bottom of your hair open. For your hair and preferences, a simple yet elegant style.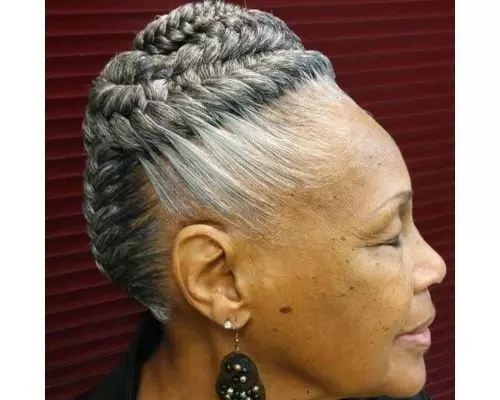 10. Crown Braid Style
A crown braid is a lovely and sophisticated hairstyle that involves plaiting your hair around the top of your head to resemble a crown. Hairstyle for a Black woman over 70, will look lovely with this haircut. This hairdo has an ombre impression thanks to the naturally occurring black and grey hair. This hairdo enables both a clean facial look and a tidy hairdo.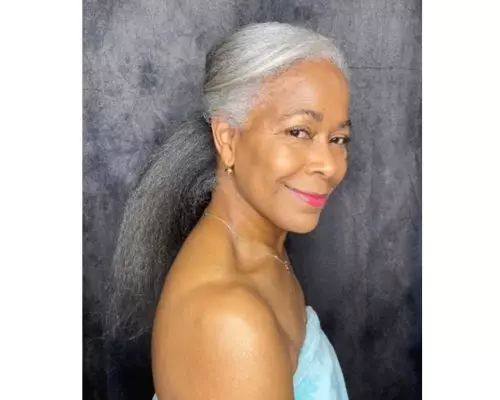 11. Wave Ponytail
One beautiful and understated Hairstyle for black women over 70 is this one. The hair is pulled back and tied into a ponytail at the nape of the neck or even higher in this wavy ponytail hairstyle. It is possible to swat the front hair from one side, rearward.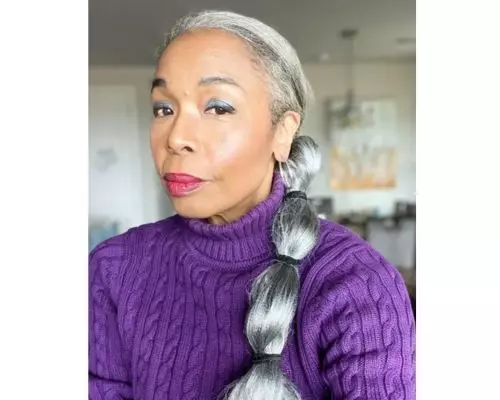 12. Balloon Ponytail
This lengthy hairstyle for black women over 70 is voluminous and fashionable. A balloon ponytail is a cute and fun hairstyle to try if you have long hair and want to keep it pulled back. It has a long ponytail with several bow ties and a short twisted balloon style. It is a very artistic hairdo that is frequently seen at formal and informal events.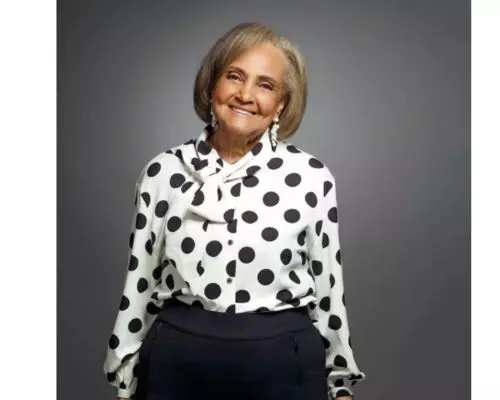 13. Retro Blunt Cut
This 1980s-inspired vintage blunt cut is an amazing hairstyle. Cute side fringe on the traditional Blunt Bob haircut. The facial shape, hair texture, and personal tastes can all be easily taken into account while designing this hairstyle for black women over 70.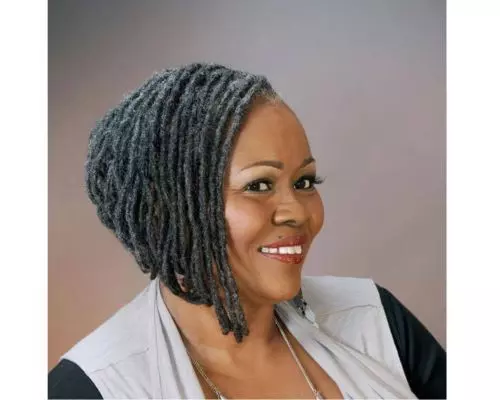 14. Side Swept Braids
A stylish and adaptable hairdo that can be worn for a variety of events is side-swept braids. This sophisticated and asymmetrical hairstyle for black women over 70 entails braiding one side of the head and sweeping them to the other.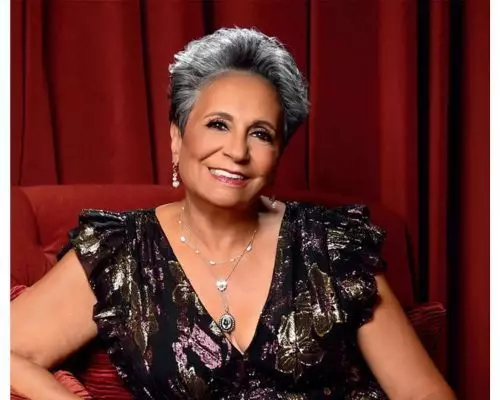 15. Short Hair Pixie
Catherine Hughes is an entrepreneur, radio host, and television personality from the United States. If you have short hair and want a style that is vibrant and energetic like hers, then you should give it a try. For older black women to appear younger, try this haircut.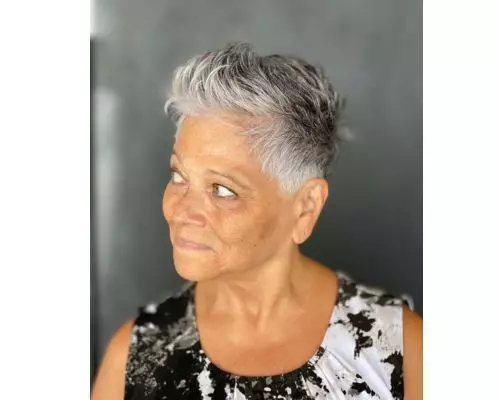 16. Edgy Grey Choppy Layers
For black women over 70, this choppy-layer haircut can provide a lot of edge and substance. By using a styling tool to create choppy, uneven layers, this look may be created on both short and long hair.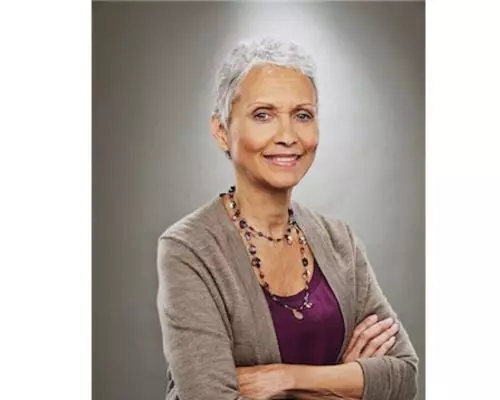 17. Short Bob
This short bob hairstyle is ideal for black women over 70 with short hair who want a simple yet fashionable hairstyle. This haircut can make your thin hair appear thicker and your face appear much more clear. The hair is cut very short and gives a feather layer effect.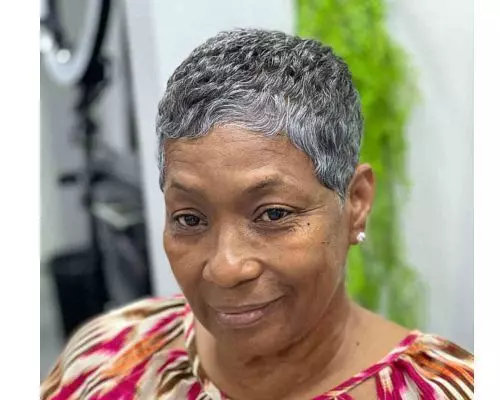 18. Pixie With Mini Fringes
This pixie hairstyle with minimal fringes on the forehead is another short hairstyle that can look amazing on black women over 70 and give them a flawless appearance. Short hair can be styled in this way if the front fringes are very small and cover the top of the head in a sticking pattern.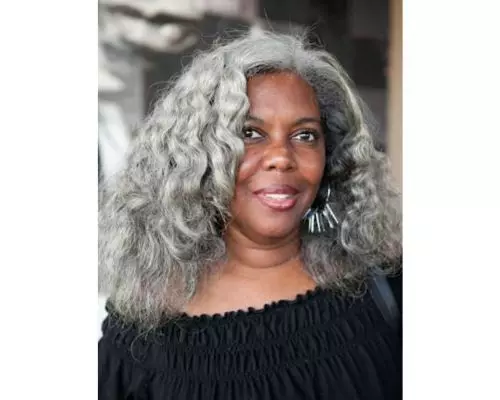 19. Side Parted Curls
Black women over 70 will appear stunning with this side-parted open hairstyle and grey hair texture. If your hair is thick and naturally curly, all you need to do to show off this low-maintenance hairstyle is to let your hair open.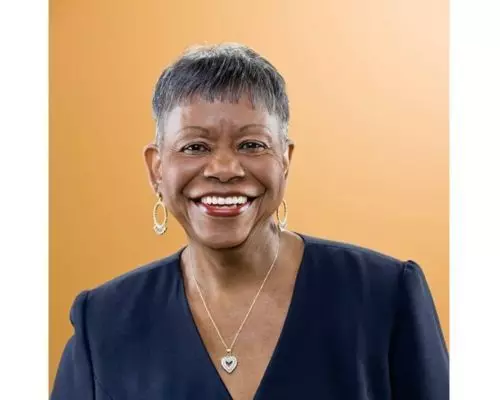 20. Edgy Pixie Style
This hairstyle for black women over 70, is excellent. The margins on both sides of this hairstyle are razor cut with short, fine hair, and the crown is short and voluminous. Additionally, this hairdo can be maintained with a short, tiny fringe, allowing facial framing.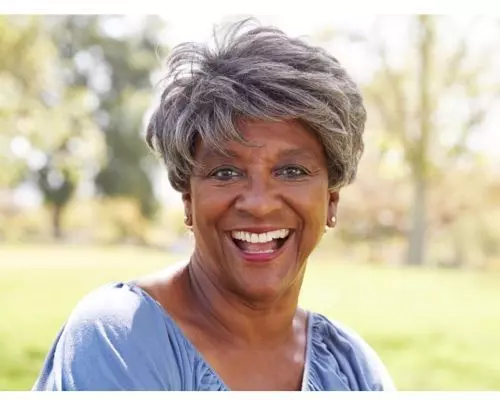 21. Layered Pixie
This layered pixie is a short haircut with layers of various lengths to provide structure, movement, and volume to the hair. It is one of the most significant hairstyles for black women over 70. To get a layered, tousled look, the layers are often cut longer on top and shorter on the sides and back. For black ladies who wish to appear energizing and vivid, the colour combination of grey and white and the thick texture are ideal.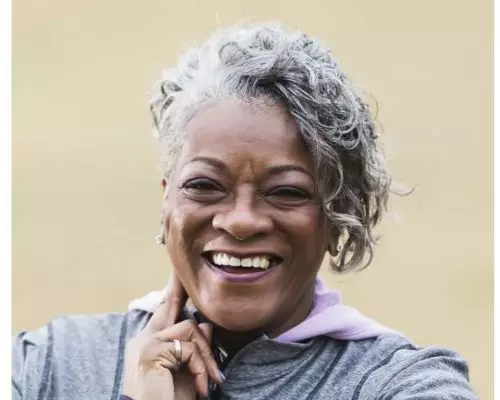 22. Undercut Curly Hairstyle
For women of all ages with a similar hair structure, this undercut curly hairstyle is a fantastic and sporty-looking option. This is one of the undercut hairstyles for black women over 70 who want to spice up their appearance with one side swept in curling layers and the other side short.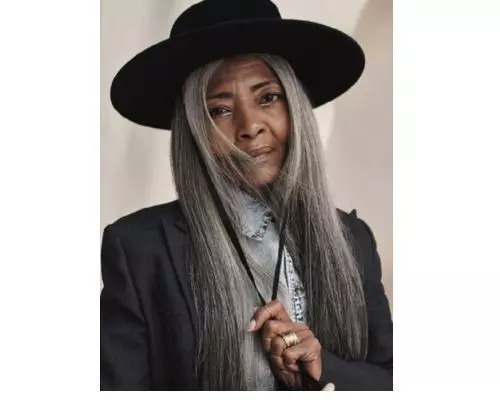 23. Sleek Straight Hairstyles
This hairstyle, which may be made with a middle partition and kept open, is simple to wear if you have naturally straight hair. Any woman of any age, as well as black ladies over 70 with long, straight hair, can benefit from this haircut. The face-framing effect is created by styling straight hair and a short layer to the chin. For this sleek appearance, you can also straighten your hair with a styling tool.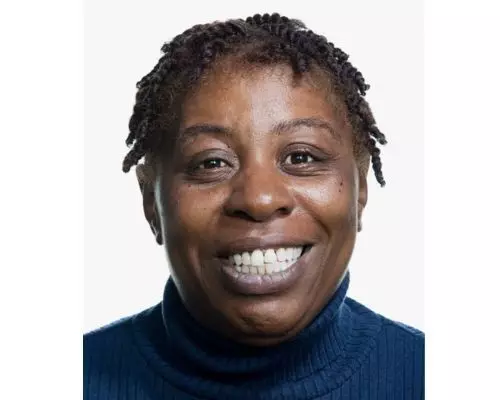 24. Short Rope Braids
This particular braided hairstyle, known as a short rope braid, is made by wrapping two hair strands around one another to resemble ropes. They come in several styles, such as a single rope braid down the back or many rope braids woven together into a more elaborate design. This hairstyle is suitable for older black women over 70.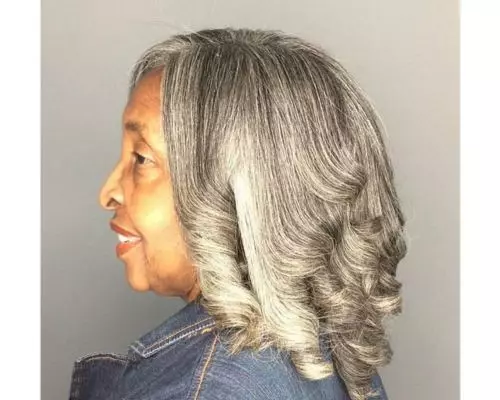 25. Hot Curls
For your favourite occasion, attempt this hairstyle if you have medium-length layers in your hair. Hot curls at the bottom can be worn with a layered haircut to make you look younger. This hairstyle looks fantastic on black women over 70 and may be achieved using products for styling. Depending on the hair type and elements used, these tools impart heat to the hair to enable it to be curled into styles that may persist for several hours or even days.