25 Best Undercut Hairstyles For Men
Shweta
Updated At 12 Nov 23
Looking for the best undercut hairstyles for men? If yes, we have got you covered.
Contrary to popular belief, all undercut hairstyles for men are not the same. There has been a recent surge in the popularity of this particular hairstyle that not only gives a classy but also an edgy appearance. Read on to explore the
25 Best Undercut Hairstyles for Men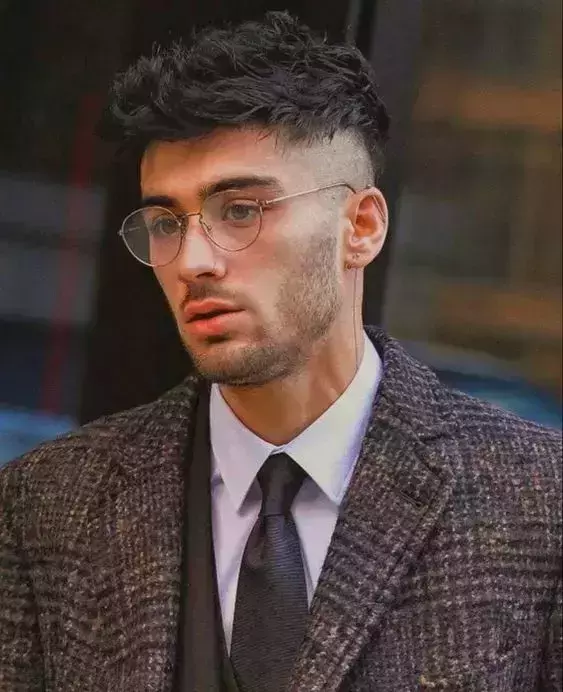 1. Undercut Fade
If you are looking for a rough and messy look, then the classic undercut  with a low fade haircut can be the perfect choice. The transition failure of the strands is so evident that it gives the roughness and flexibility to the younger masses to shave their temples per their will.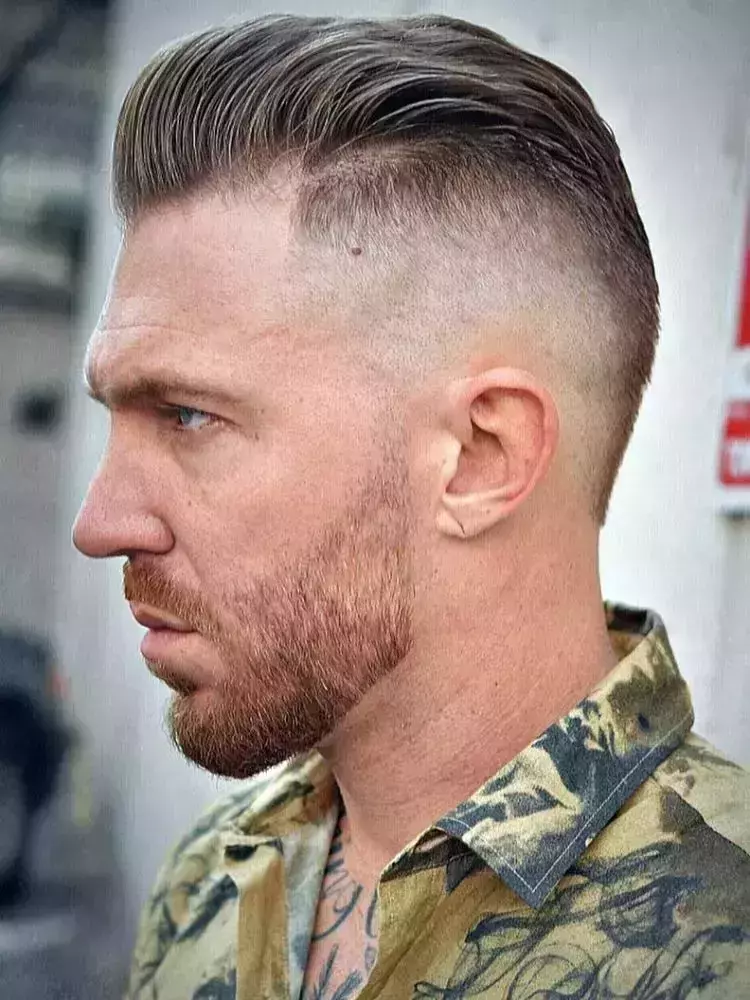 2. Military Haircut
The military cut can be ideal for those who want to keep up with the emerging trends and also opt for a simplistic style. It is often chosen by men above 35 or 40 as it does not require a lot of care and maintenance.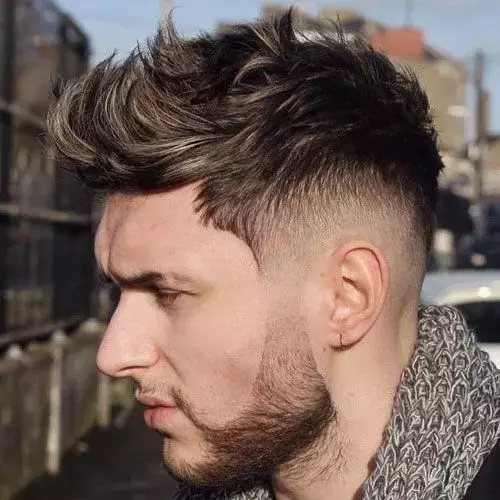 3. Fohawk Undercut
The fohawk undercut is a trendy hairstyle that combines the classic Mohawk with modern style. It features shaved sides for a clean and edgy look while leaving a strip of longer hair down the center.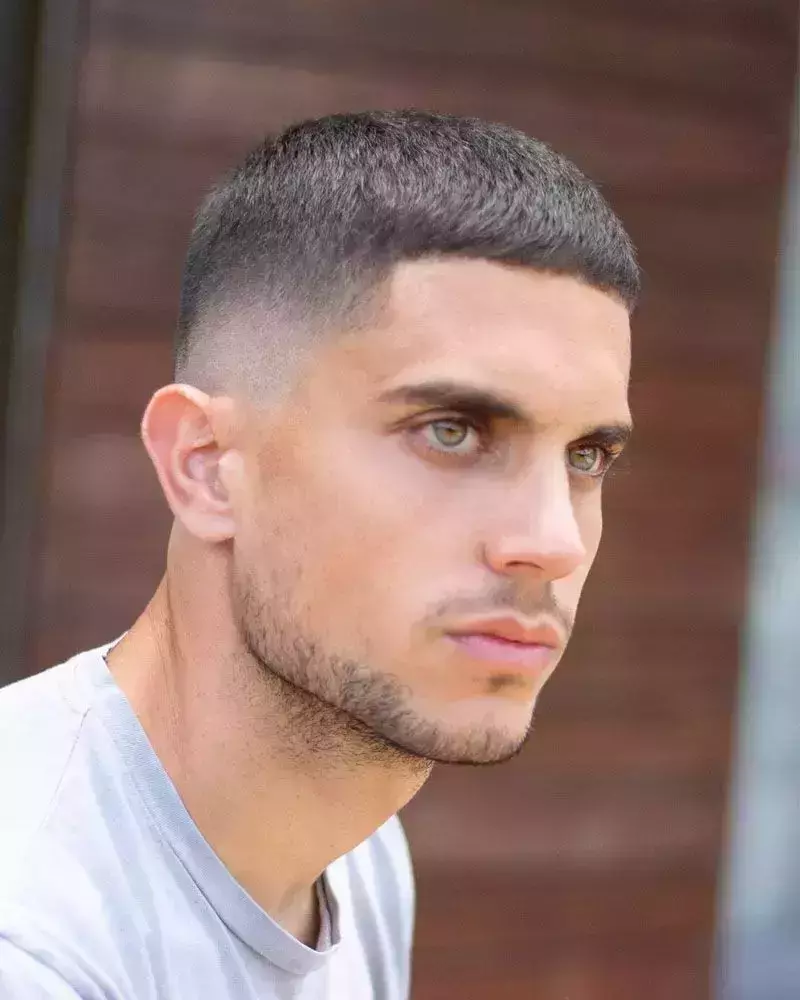 4. Undercut Fade For Short Hair
If you are looking for another low-maintenance and simplistic option, especially for your short hair then the undercut fade can suit you perfectly. This hairstyle is the perfect mix of classy and handsome. Moreover, no matter what kind of cut you opt for, such as crew cut, buzz cut, etc, you can always add this style to make it more attractive.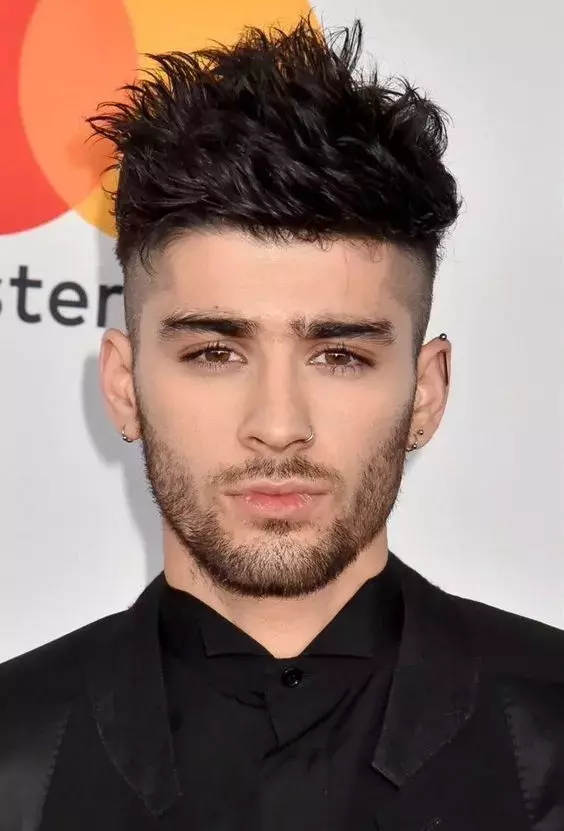 5. Zayn Malik Undercut
The Zayn Malik undercut is a hallmark of his signature hairstyle, characterized by closely shaved sides and longer hair on top. This iconic look has influenced many fans worldwide. Zayn Malik's haircut continues to be a source of inspiration for those seeking a trendy and effortlessly cool appearance.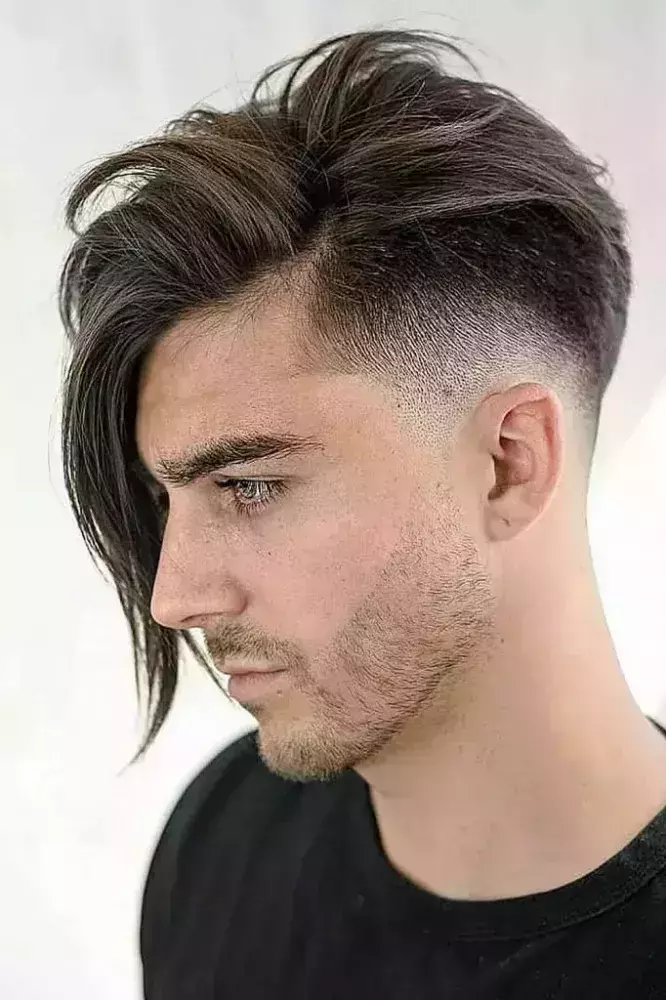 6. Undercut Fade For Long Hair
Although you might require a large amount of products such as gel to set your hair, the undercut fade on long hair can provide you with a variety of stylish ways. Flick it to the side or sweep it back, no matter what you do, do it with panache.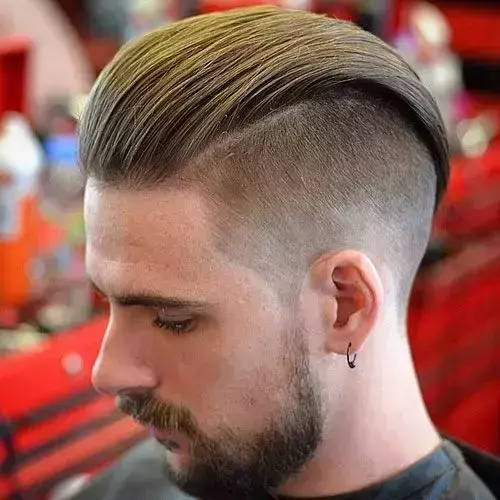 7. Swept Back
One of the most popular and elegant hairstyles that has been a constant for all Bradley Cooper fans, is the Swept-Back. The primary reason for it being such a hit is that it is suitable for all types of hair texture. The trick is to style the sides very finely.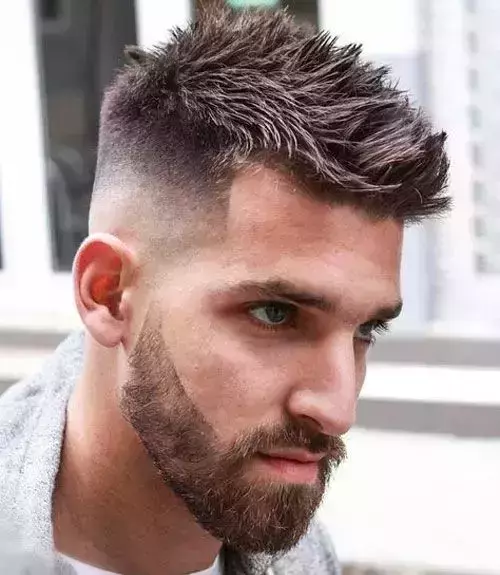 8. Spiked Top
Whether you are going for a casual dinner lunch or a formal meeting, you can never go wrong with a spiked top. If you want some versatility in the way you style your hair without it looking too much work, then this can be your ideal choice.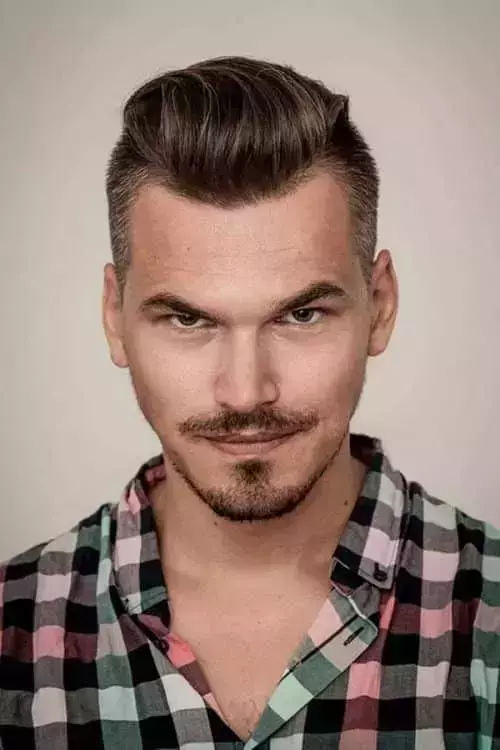 9. High and Tight
No matter if you have straight hair or curls, you can always opt for fade on the sides and a little bit of length on the top. Such style demands little effort to be maintained and can elevate your look further if you team it up with a goatee.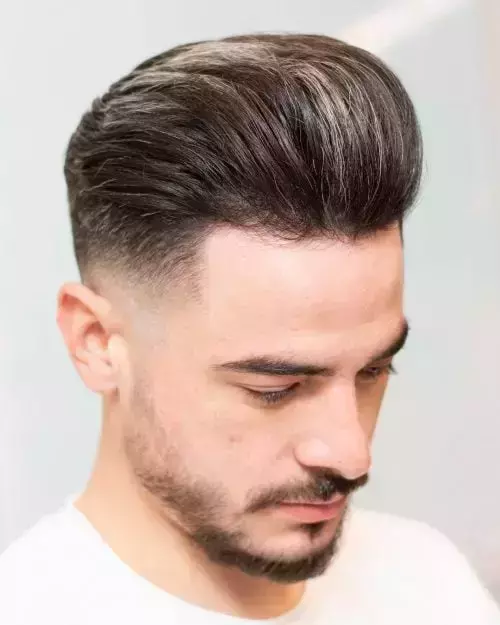 10. Wavy Pompadour
This particular style requires longer hair on top than usual for it to be styled up and back. The Pompadour style further brings back the elegance and attractive looks of the 80s and 90s and can be the perfect addition to a classy ensemble.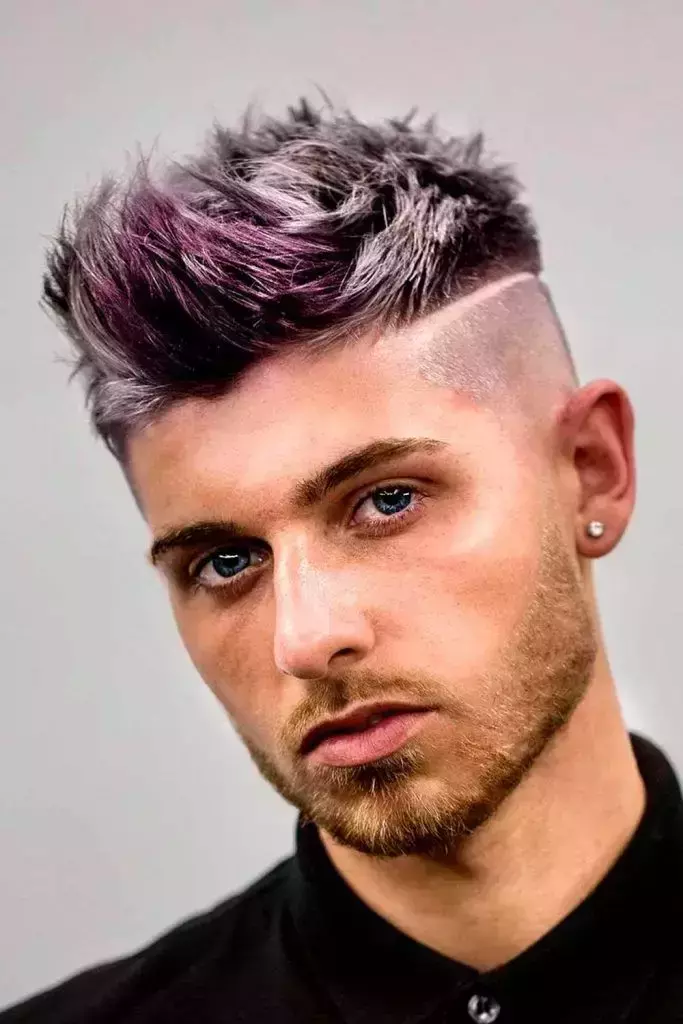 11. Disconnected Undercut
The disconnected Sides style portrays the kind of transition that you cannot find in any other hairstyle. The sides and the back are left short, while the top remains lush and long. The sides and back fade into the top, creating the appearance of a classic men's cut.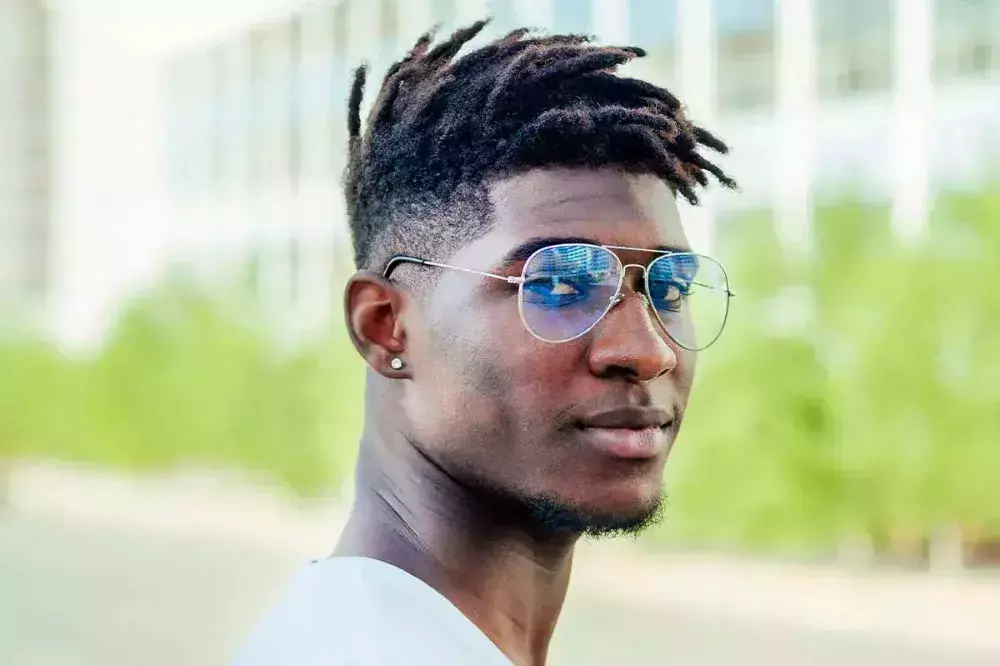 12. Short sides with Locs
Many prefer flaunting their long locs while also having a craving for the side cuts. For all such hairstyle enthusiasts, short sides with locs are the best solution. The side faxes will not only be a great twist but also accentuate your locs.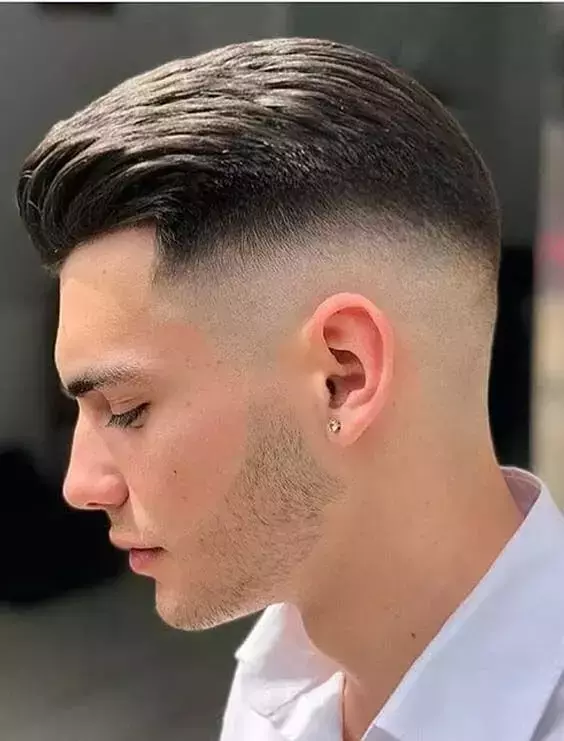 13. Skin Fade Undercut
Choices vary from person to person. While some may prefer light fades, others may choose more skin on the sides. The hairstyle requires high fades to the top, with the top size varying per your style preferences.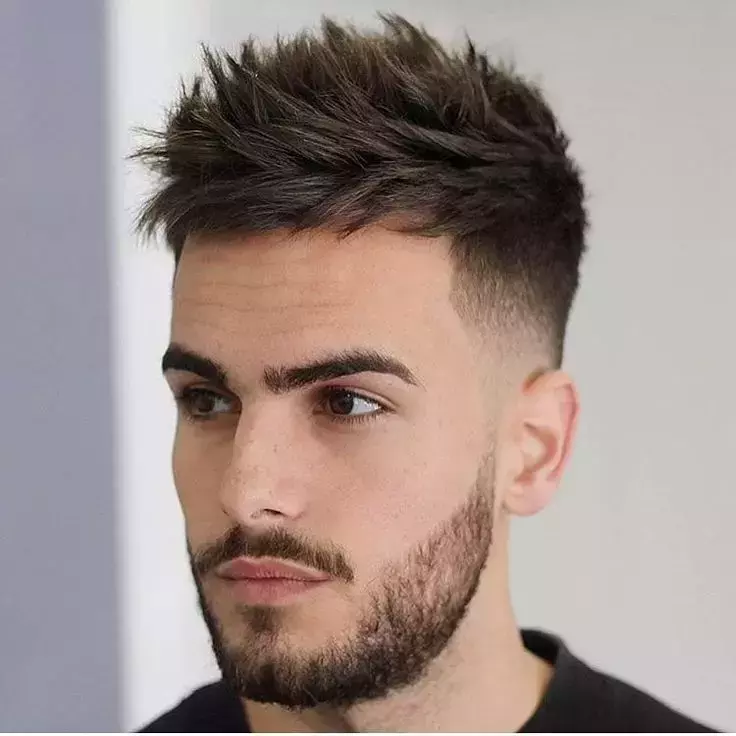 14. Texturized Top
Who doesn't like a perfectly organized messy style? If you do so too, then nothing would be as alluring for you as the textured top. You can easily style it with a little gel and comb it finely for better results. You can go from working around the clock to partying all night, in no time.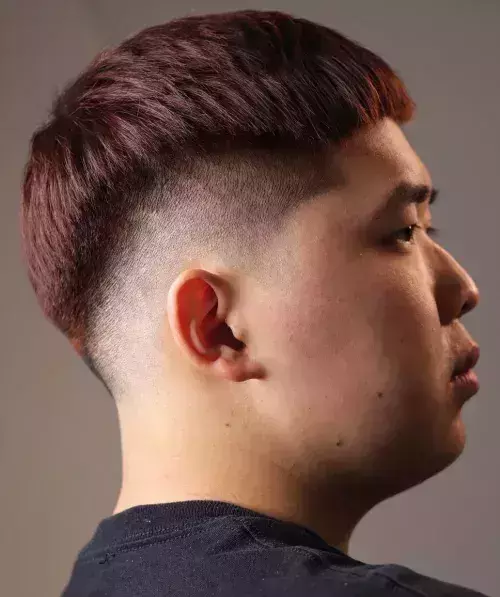 15. Short And Rounded
Are you a fan of Kevin Hart? You are in for a treat if you also desire to style your hair the way he does. Well, there is no fuss in it for the slight tapers on both sides not only add the modern touch but will also flaunt your hairline. So go for the rounded cut and step into the world in style.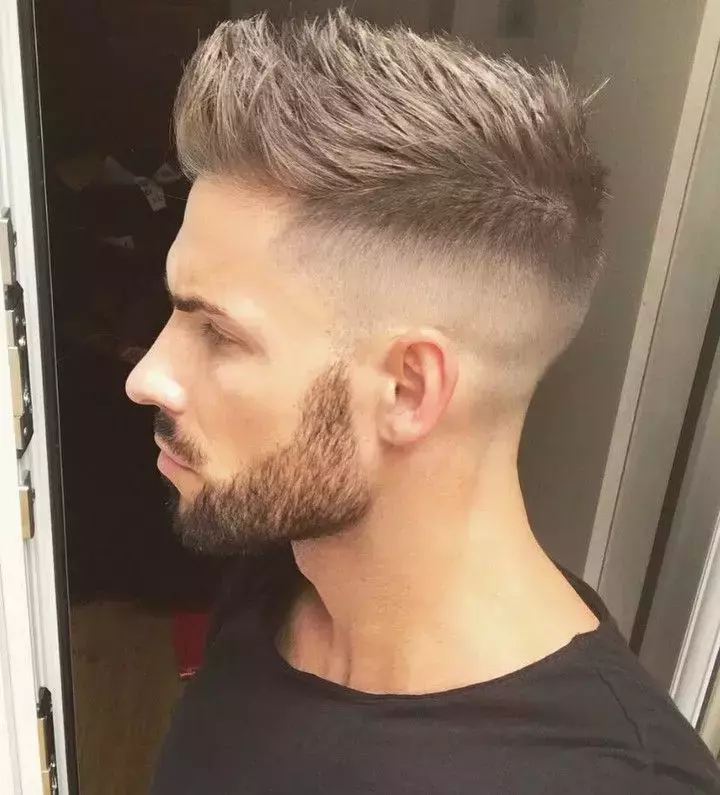 16. Short Lean Sides
You may think it's a simple style by the look of it, but there's a lot of work that goes into it. The style demands sides or back, which are cut short. Meanwhile, the top and the front are cut using a razor to facilitate easy movement and separation. It also adds to the texture of the hair.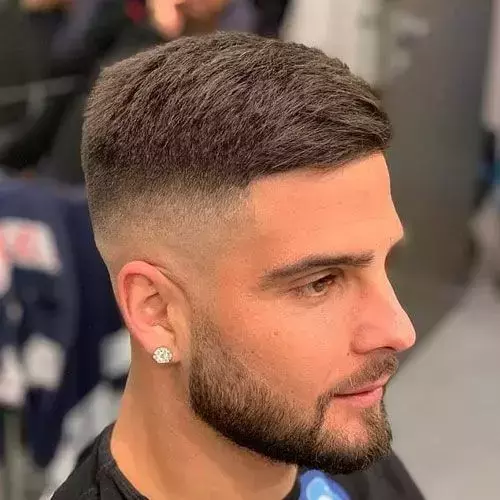 17. Trending Undercut
Some out there are afraid of chopping off their hair. Well, it's reasonable. Even more so when you can choose a hairstyle that may or may not require any teasing with the side and back. All you must do is opt for a razor cut on the top and front and let your style speak for itself.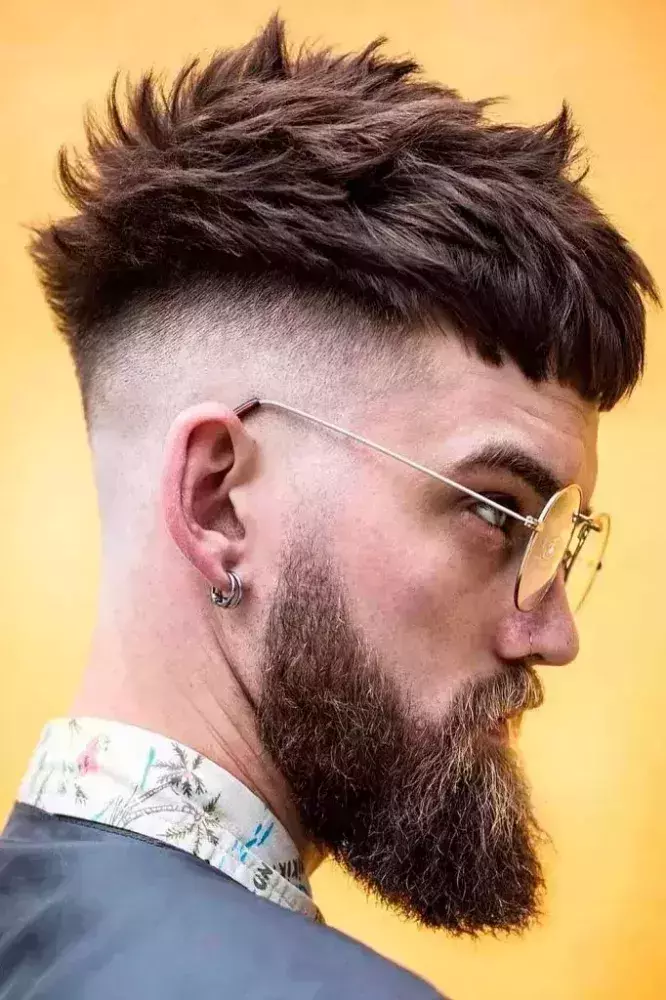 18. Undercut With Bangs
You can have the perfect messy yet classy look with this hairstyle. The shot sides and back are obvious but what brings a little zing to it, is the razor-cut front. The bangs give out a rough, edgy, and restructured look, that can make your appearance effortlessly stylish.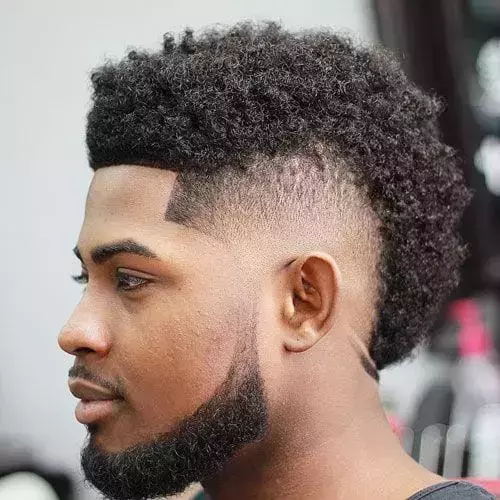 19. Afro Fade With Mohawk
As the name and style suggest, this look requires extremely short or trimmed hair on the sides with long hair on top. The hair is set long enough to appear as a Mohawk. Although it's a fun and exciting hairstyle to sign up for, it requires a lot of maintenance. You must get it cropped or trimmed every once in a few weeks to keep your fade and your Mohawk intact.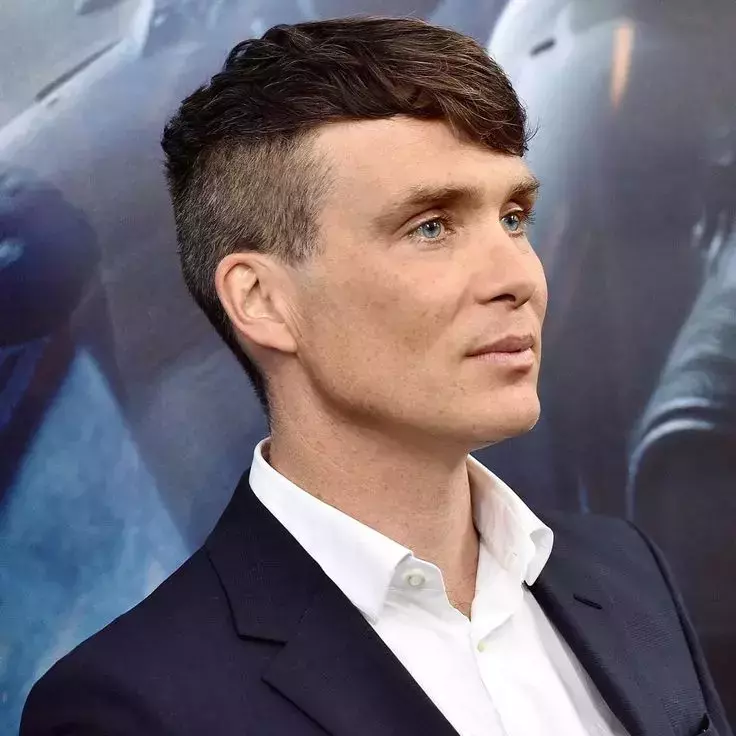 20. Peaky Blinders Undercut
If you ever wonder how sleek bangs look, then take a look at Cillian Murphy's Peaky Blinders haircut. He has been donning it for a long. His slightly cut sides and back with mid-parted long hair on top, have been mesmerizing and attractive for both men and women.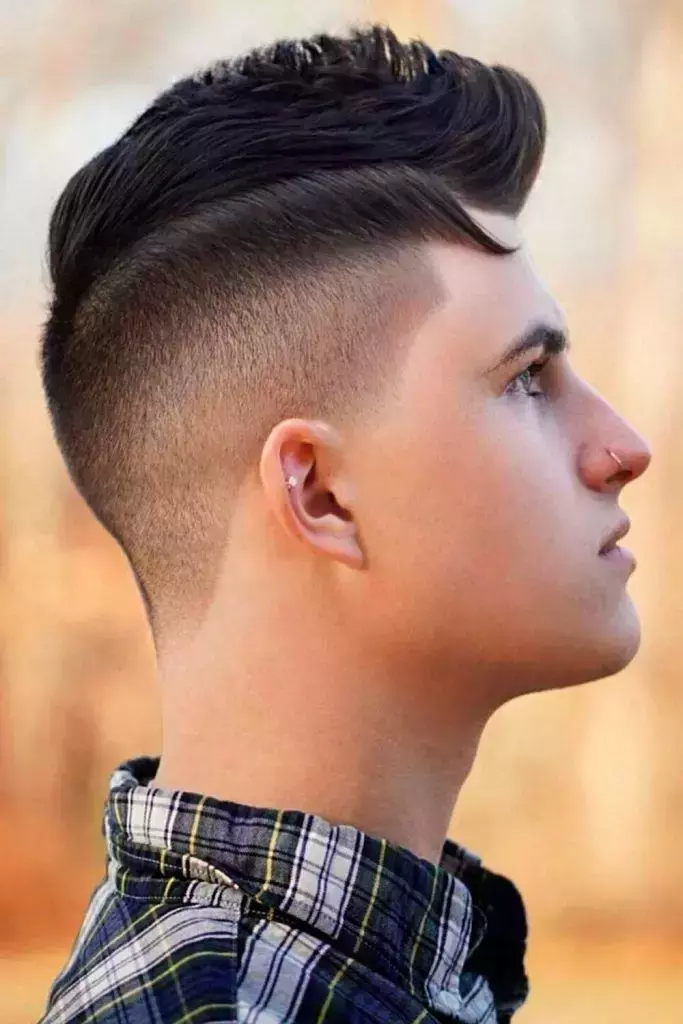 21. Disconnected Bangs
You can be the center of attention and the talk of the town with this particular hairstyle. Simply part your hair to the other side and comb the front to bring out a few strands and let them flow. The short side hair will further bring out the style and make you in awe of yourself.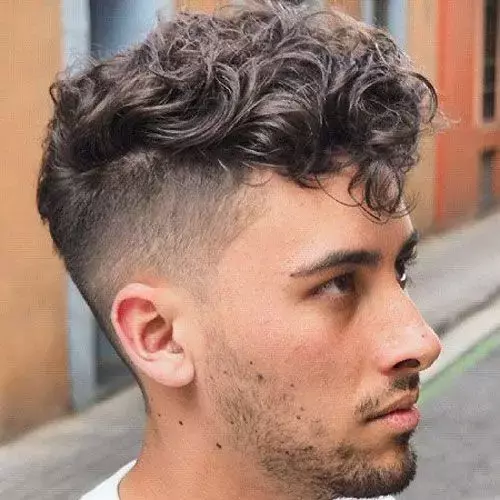 22. Wavy Curly Undercut
Both men and women wish to have wavy hair. Such hair needs no styling. All you need to do is comb your hair back or let it fall as it is, and you're good to go. If you opt for the side fades or undercuts, then it can add a little groove to your hairstyle. One of the top short curly hairstyles, this one is always in trend.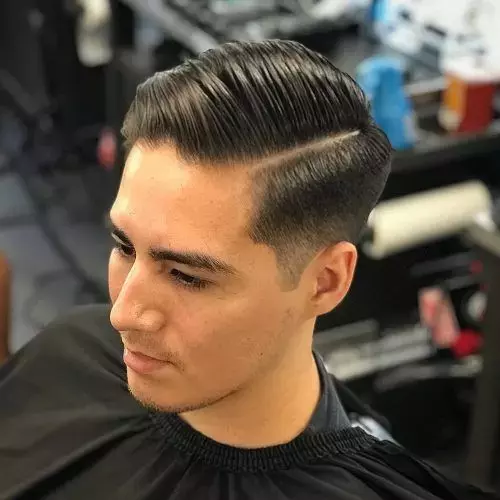 23. Slicked Back With Side Part
Well, by now you know every kind of undercut has one thing in common, the side cuts or razored side hair. While experimenting with different types of undercuts, the slicked back with a side part one would be recommended the best. As the name implies, you only have to part the hair from the side, slick it back, and set it with a hair styling product of your choice.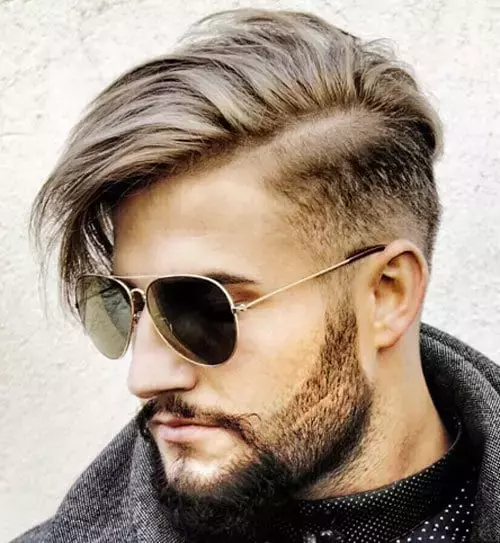 24. Line Up
Do you want to hide away your natural hairline? Well, there's a stylish solution for it. You can opt for a line-up style that intends to cover up your hairline by transforming it into a straight line. If you are feeling particularly quirky, then you can add fades that must land on your temples to elevate the style.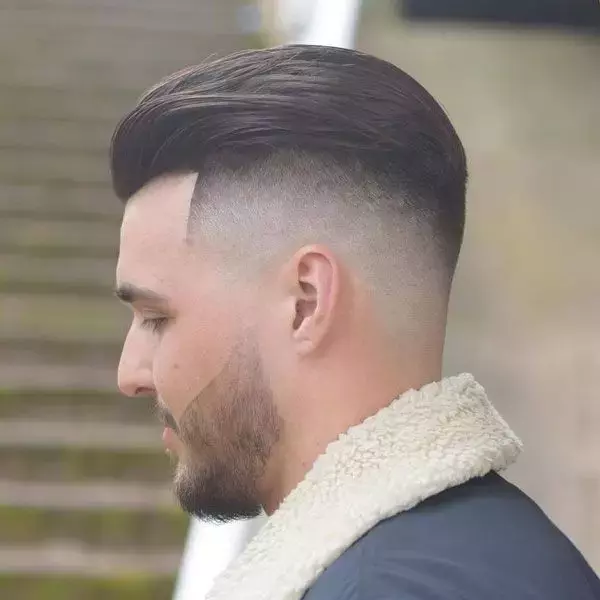 25. High Fade Undercut
Most men want a more rugged and masculine look. For all such men, there is no better option than the high fade with buzzed sides. Needless to say, the buzz cut can keep your hair all neat and tied up, while the high fade can create the appearance of a raised hairline.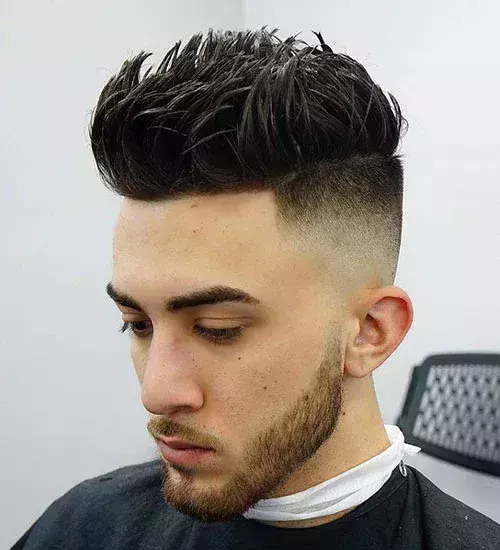 26. Skin Fade Undercut
If you have hair that goes from office to club in minutes, then what can be more ideal than the full top hairstyle? As is evident, the top half remains long and dense while the sides are trimmed short. Many even add shave lines to accentuate the denser top half further. You can either choose to keep it unbothered, free, and messy for everyday outings or style it with gel for a more formal and structured look.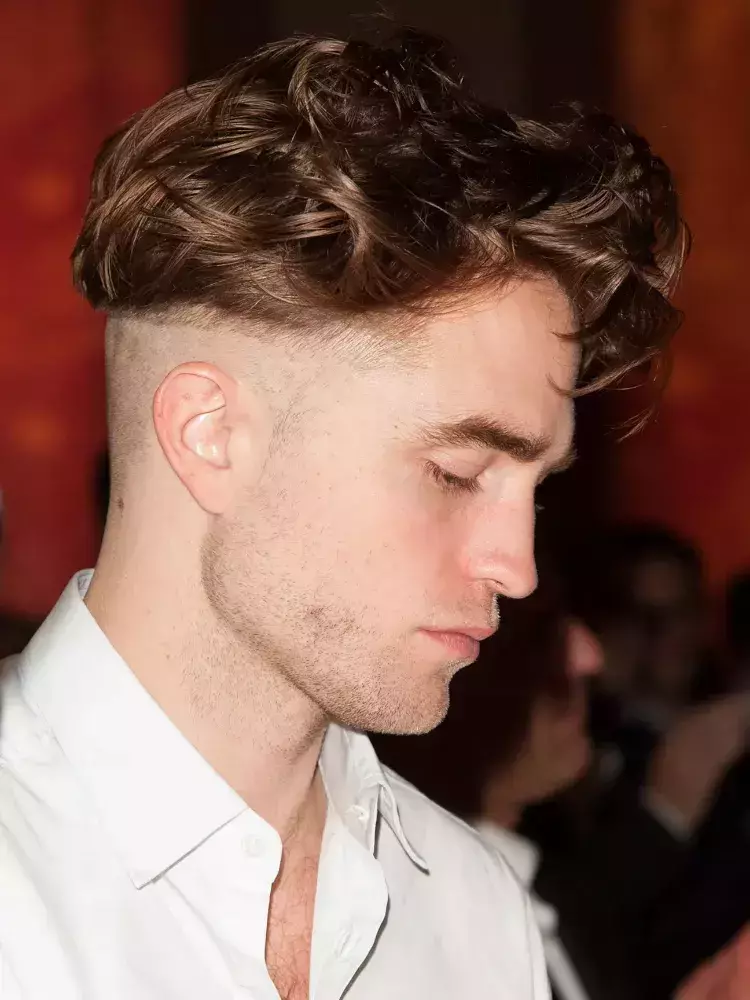 27. Robert Pattinson Undercut
All the Robert Pattinson fans would most definitely agree that the disheveled look is classy and sensational. You can keep your sides short or trimmed with a low fade while keeping the upper half of the hair long and dense. Now, for the perfectly structured messy look, you must apply mousse to your hair and top it off with a hair spray to ensure the hair gains some height. Now it must be evident, that the messy look requires a lot of work to appear as effortless as they do.
Undercut for men has been in huge demand. The primary reason is that it offers a kind of comfort, ease and elegance that no other hairstyle can provide.