25 Stunning Zayn Malik Hairstyles - 2023
Olivia
Updated At 20 Sep 23
British pop star Zayn Malik has enchanted his fans with his captivating hairstyles. Many people adore and find Zayn Maik's haircut to be quite amazing. You are not the only one who likes it; many others do as well and would want to take a cue or two from this fashion star.
Here are 25 stunning Zayn Malik hairstyles to delight your eyes to.
25 Best Zayn Malik Hairstyles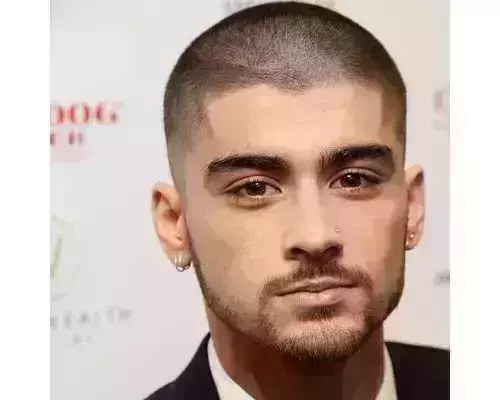 1. Blonde Buzz Cut
We also recall Zayn Malik's buzz cut phase, which he favoured to match with his light facial beard. Even with such a simple haircut, Zayn looked adventurous by merely bleaching his hair for a more contrasty appearance. One of the best short hairstyles for men, this buzz cut suits Zayn Malik perfectly.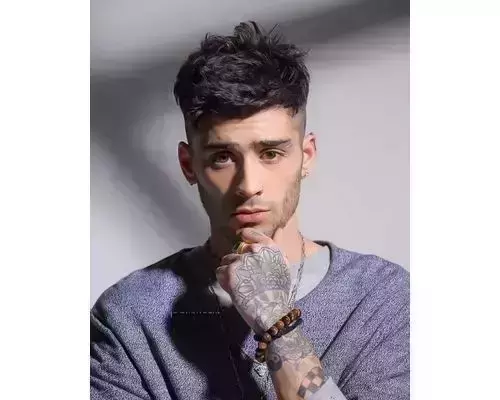 2. Quiff Cut
Zayn channelled his inner Elvis Presley in the photo up top. Zayn's thick mane is loosely slicked back in this quiff, which he wears with a strand of hair hanging naturally in the front. The Zayn Malik hairstyle seen here may look simple and uncomplicated, but it requires meticulous styling and some pomade or wax to pull off.
Looking for eyebrow slits for men, then you got to check out Zayn Malik eyes as he gives the perfect inspiration for eyebrow slits.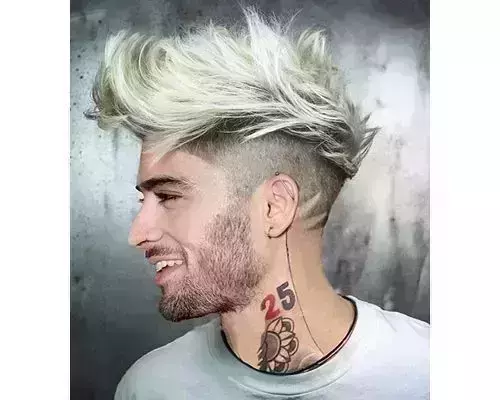 3. The Faux Hawk
This faux hawk with a drop fade is unquestionably a Zayn Malik style. The look incorporates both skin fade and front brush up components. The side-shave looks great with the short beard Zayn is sporting.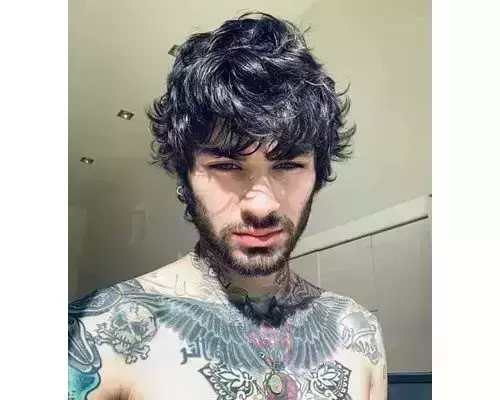 4. Shaggy Hairstyle
Zayn Malik flaunts a traditional shaggy haircut with a side-swept front. Zayn changed his current appearance when performing at the iHeartRadio Music Awards and was inspired by Justin Bieber. Zayn has a side-sweep with a little bit of a bed-head appearance rather than a completely coiffed look. This look has long, ruffled hair in the back and teased waves at the front that are swept to the side.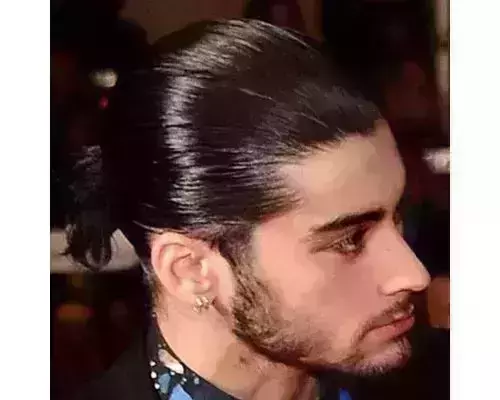 5. Slicked Black Zayn Malik Hairstyle
Zayn Malik has simple yet daring hair. The look is quite simple to replicate and includes a simple headband to keep his hair pulled back and in place. We advise using some gel or pomade to keep your hair smooth and under control if you want to create this haircut on your own.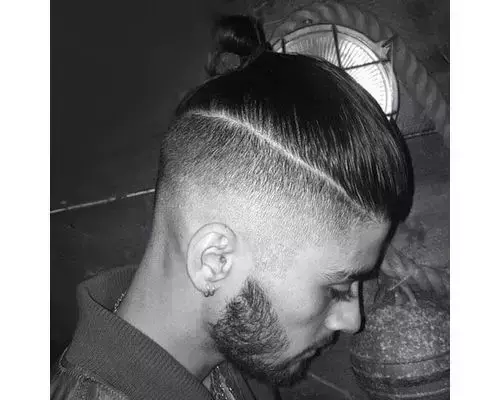 6. The Top Knot
The top knot hairstyle worn by Zayn is shown in this photo. With enough hair on top to slick back and clump up with a hair tie, the traditional top-knot has a high fade. For a distinctive overall look, Malik combines a side-shaved updo with a short grungy beard.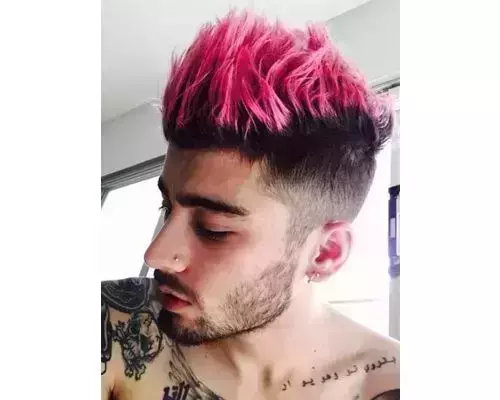 7. Fade With Spiky Hair
Malik chose a mid fade on the sides and coloured, spiked up hair at the top for another intriguing Zayn haircut. His hair changed to a more ombre, slightly bouffant appearance as the pink faded.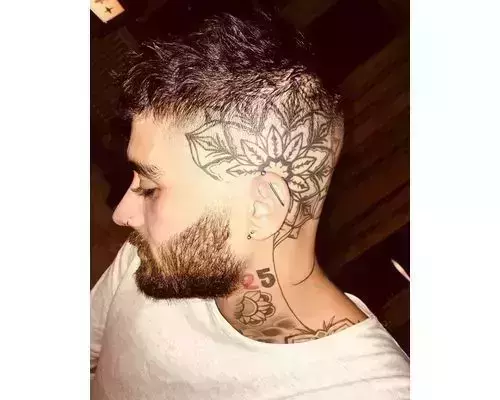 8. Bald Fade
You can copy Zayn Malik's short fading haircut if your hair is on the thinner side and you want an edgy look. He has some cool tattoos to go with his fade, but you could try shaving some lines or forms.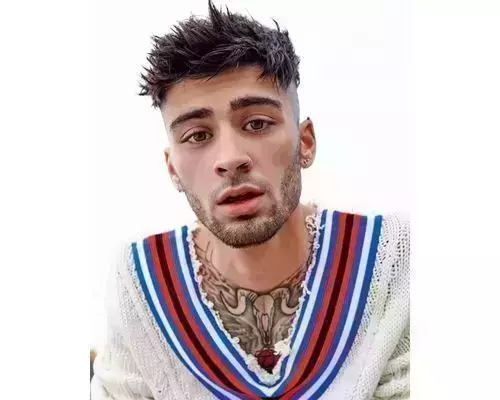 9. Piecey Spikes
A piecey textured hairdo is another option to rock a high fade. Zayn Malik's short, trimmed hair is finger-styled with hair product to give it a spiky appearance.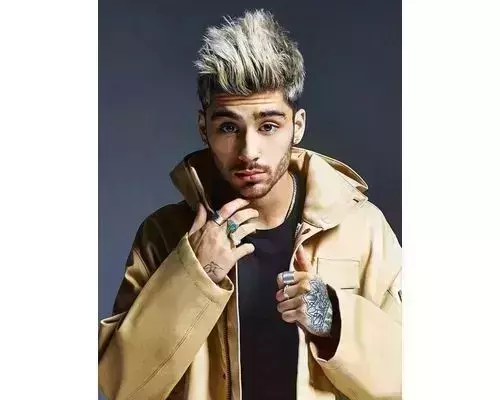 10. Thick With Highlights
Blonde is always a fantastic complementary hue to dark hair. It's an edgy hairstyle for tough males, and Zayn Malik showed off his thick hair with lots of blonde highlights and a low fade. You can rock the look, too.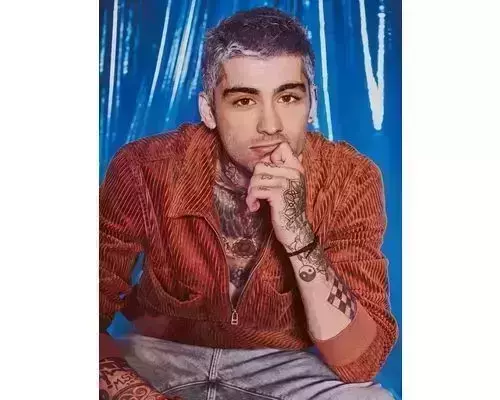 11. Crew Cut Zayn Malik Hairstyle
Despite being a little bit longer than a crew cut, the hair is easier to style. Guys who don't need much upkeep will appreciate how little labour is required to be ready for the day.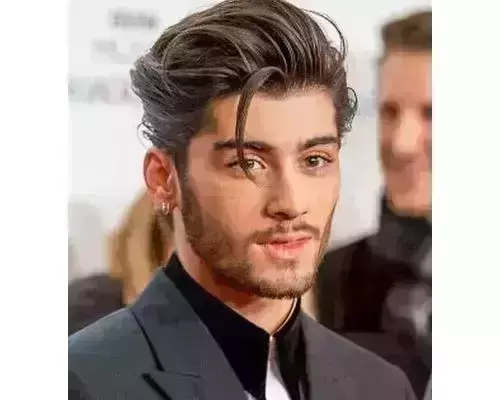 12. Classic Zayn Malik Look
The superstar typically dresses in this manner for both red carpet appearances and most performances. It has a thin flat quiff on top that is stroked at the sides to give the appearance of medium-sized hair. One strand is dropped to the side of the eye, but is then curled inward toward the nose.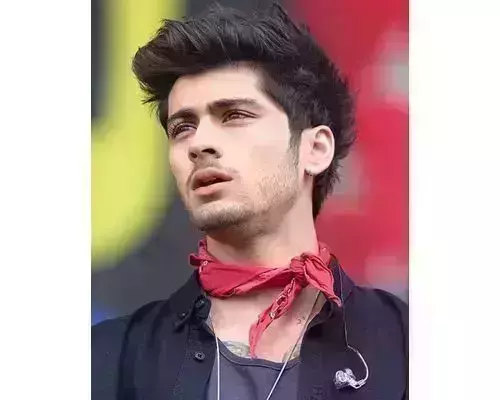 13. Spiky Zayn Malik Hairstyle
Zayn Malik's spiky hairstyle has been a trendsetter. During one of the group's performances in 2022, he showcased this amazing haircut and it has been trending ever since then.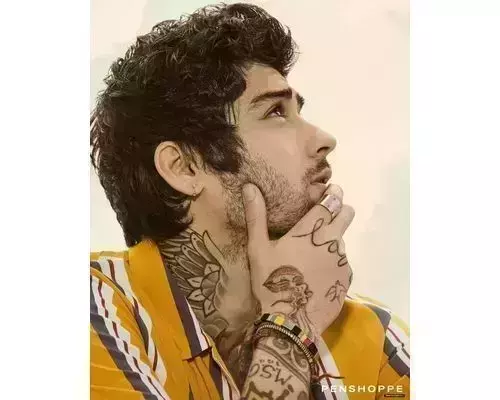 14. Medium Curls
He had nicely combed hair protecting his medium-curly top from the sides as he entered the One Direction concert. The top has a flat appearance but is "spoiled" with attractive short curls.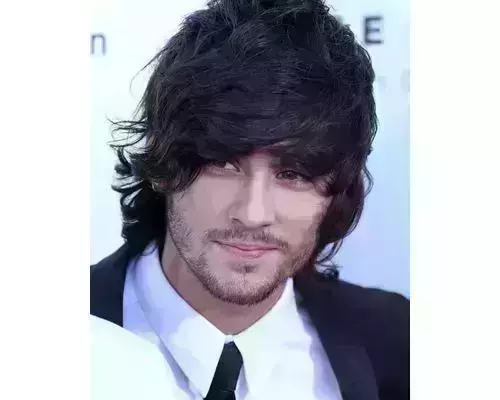 15. Shaggy Zayn Malik Hairstyle
One of Malik's areas of expertise is the party appearance. This one allows the hair to naturally curl and roll. While the top is slightly swept to one side and touches the eyebrows, the sides droop down to cover the ears. This hairdo fits the event's black and white theme perfectly.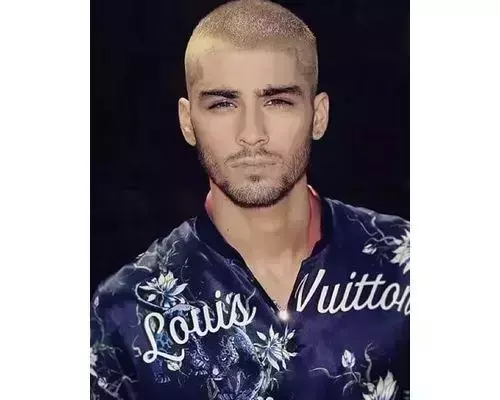 16. Marine Short Shave
Anyone with long, medium, or short hair might be considered an icon in the world of hairstyles. By having a close shave with a top that is slightly longer than the sides, the singer here demonstrates that he is a master of all designs. It's the kind of weekend where you just want to relax with some entertainment or go to a game.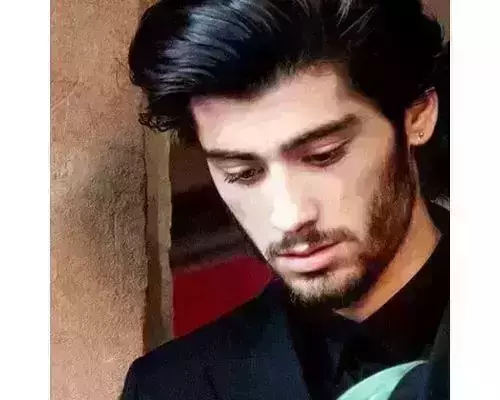 17. Long Back Pull Haircut
A stunning hairdo can be a significant benefit when getting ready for a performance tour, which is not an easy undertaking. You will be left in awe of this star since she knows it better with a strong back pull. The front is accentuated by the distinct hairline, drawing the entire chunk backwards. You will definitely capture people's attention in this style, just like Malik.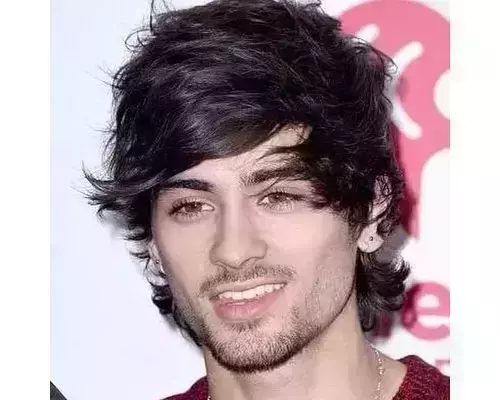 18. Wild Waves
Malik performs insane waves as part of their album's radio marketing, and you will like every second of it. The hair is allowed to naturally coil, twist, and curl. At the forehead, two thick strands are swept diagonally, and a side sweep is carried up to the eye. You can seem just as fashionable as this because the ears and eyes are visible.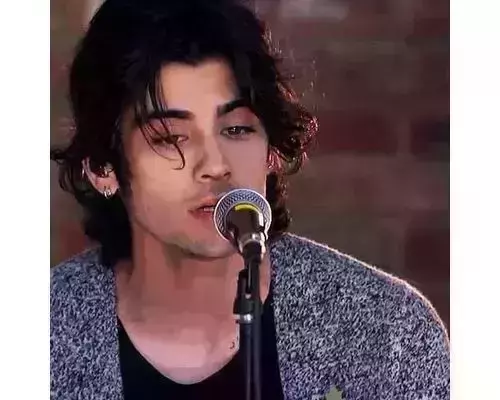 19. Shoulder Length Haircut
Girls must have adored the singer in his shoulder-length fountains while he was singing in a recent show. Letting your hair fall naturally and creating C-curls at the tips will still give you this style and garner you the same amount of respect. Guys would kill to have that look on them since it is so beautiful and rare.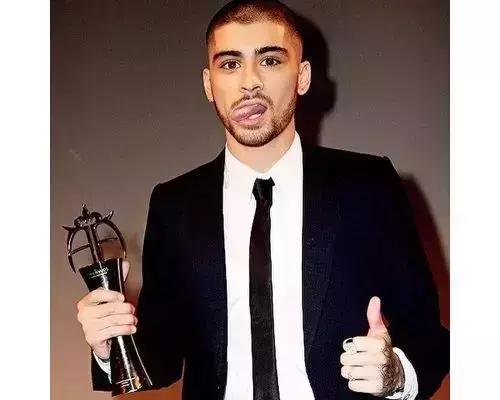 20. Zayn Malik Short Hair
This guy shocks you by taking a close cut while accepting a music award, revealing his seductive face for all to see. Even if the appearance is easy to produce, Malik makes it out to be a great style that any other guy who likes a close cut wants to have. To provide a crown impression, the sides are shaved one inch less than the top.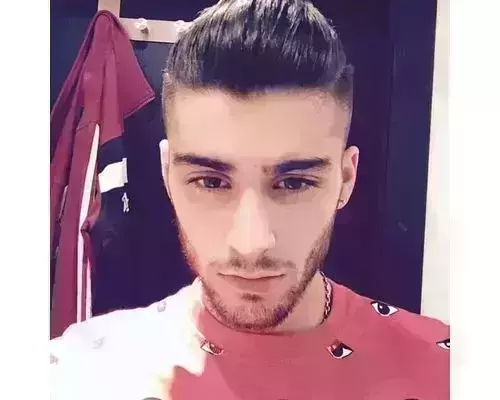 21. Cropped Top Zayn Malik Hairstyle
Here, most likely at his house, he tries to display a unique style that will make you question why he never makes it his signature. The top bundle is clipped and dragged toward the back once the sides are completely shaved. You can tell what a lovely face he has because of the left-over clear hairline in the front.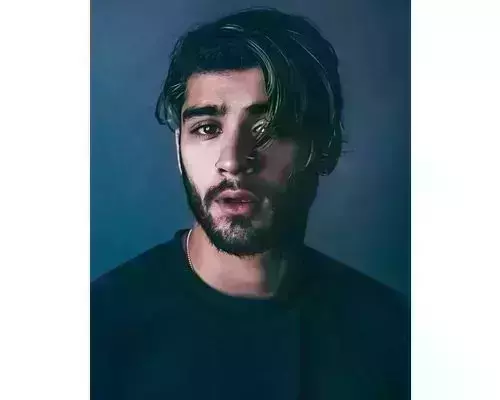 22. Punk And Cute Haircut
He may never disregard his attractive hair while flaunting his tattoos. Here, the top is left flat and thick facing the front while the sides are cut to approximately an inch from the scalp. His forehead has a lovely appeal due to the rising and curled tips at the front. To create a caving appearance, the front is dragged further back from the hairline on the forehead.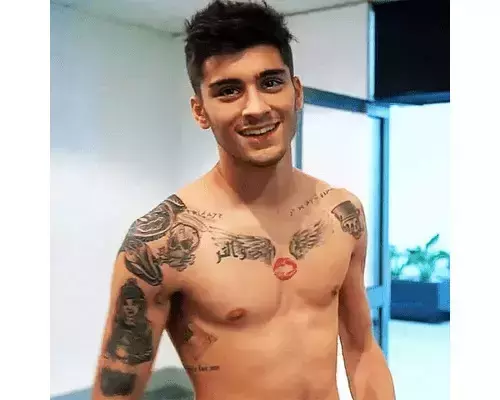 23. Side Swept Zayn Malik Haircut
He appears to be getting set for a weekend of gaming, and his hair should match the outfit. The sides are combed downward after being clipped to around an inch. The sweep on top starts on the side and passes directly over the top of the head.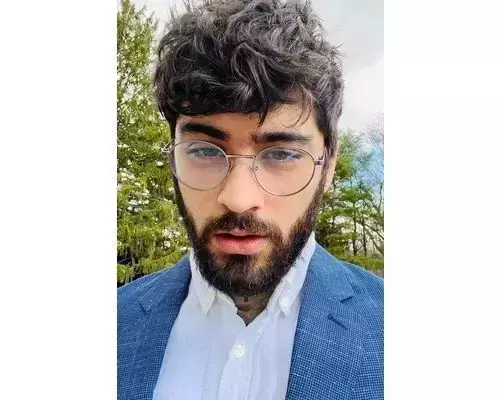 24. Front Drag
The front drag is preparing him for a run or any other workout he may select as he strolls outside. Every hair strand is tugged forward, the top left thick and the sides clipped thin. One eye's brow is the focus of several of the extensions.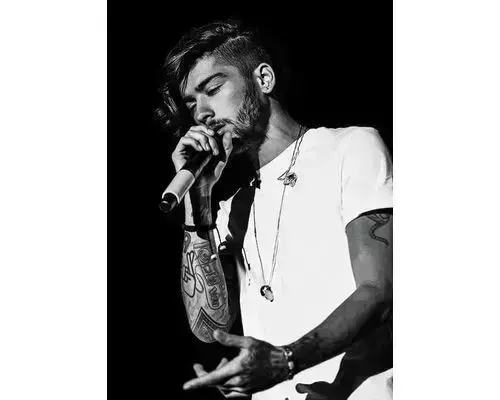 25. Zayn Malik Long Dark Hair
Watching this star perform a slow song, it's impossible not to notice the haircut he wore for the occasion. Half an inch of hair is removed from one side before it is combed downward. The sweep starts at the shorter side's clear line and descends all the way to practically ear level. For a performance on stage, it looks fantastic.