25 Stunning Eyebrow Slit Ideas For Men- 2023
trisha sinha roy
Updated At 04 Oct 23
Looking for the best eyebrow slits for men?
Eyebrow slits, also known as eyebrow cuts, have been a largely popular fashion statement since the early 80s and 90s. Almost every grunge and rock enthusiast would be seen sporting an eyebrow slit as a form of self-expression. Eyebrow slits are bold and out of the box. Eyebrow slits add a certain edge to your whole fashion statement and will serve you excellently if you yourself are a rock or grunge fashion enthusiast as well. 
25 Best Eyebrow Slit Ideas For Men 
Eyebrow slits were mostly worn by men before women started to take a liking to them as well. Regardless of gender, eyebrow slits are really trendy and would add sharpness to anyone's overall look. Eyebrow slits saw a re-emergence of themselves in recent years as Gen Z has rediscovered the trend and made it a thing again among the new generation. Currently, goth, emo, grunge, and punk fashion enthusiasts all around the globe have taken to trying out and popularizing eyebrow slits all over again.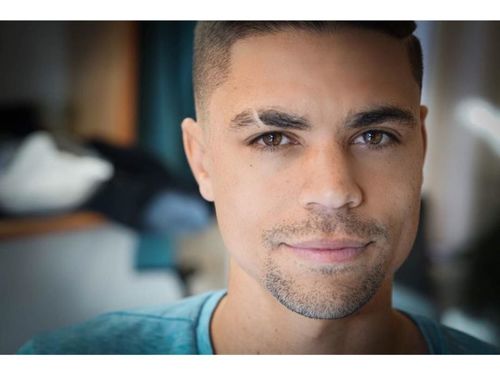 1. Single Slit
Starting off the list with a simple and elegant style of eyebrow slits. Single slits are perfect for beginners who are willing to play it safe. All you need to do is make a single clean slit near the end of your brow at a slanted angle. Single slits are easy to execute and you can easily do it by yourself at home. Single slits are also easy to conceal if in case it goes wrong and you do not like it. 
Find out everything about eyebrow slit including its history & origin, types of slits, FAQs in our detailed guide.
Read More: Best Short Haircuts For Men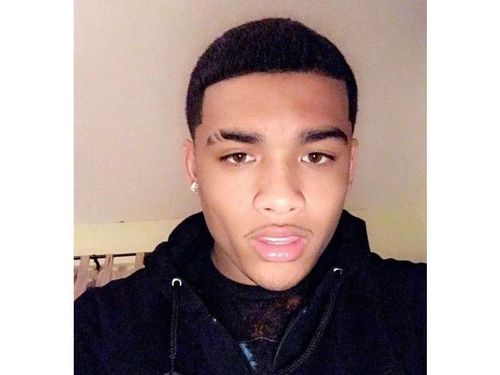 2. Double Slit 
The second style in this list of eyebrow slits for men is the double-slit where we take it up a notch from the single slit. This style is as simple as the single slit. All you have to do is make two slits instead of one. A very common and preferable way to do it is to leave an adequate amount of gap between the slits and make sure that both the slits are parallel to each other.  You can do this easily at home. 
Read More: Eyebrow Slits For Women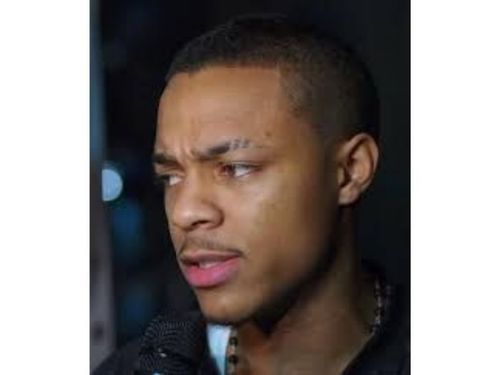 3. Triple Slit 
The triple slit is a good way to leave your beginner days behind. In a triple eyebrow slit type, you will be making three corresponding slits at the end of your eyebrow. Once again, ensure that the slits have just the right amount of gap in between and are parallel. Triple eyebrow slits are perfect for men looking for a hardcore look in this aesthetic.
Read More: Best Medium Hairstyles For Men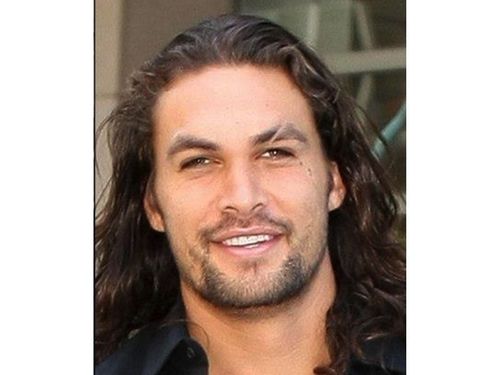 4. Middle Slit 
This style of eyebrow slit for men is inspired by Jason Momoa who has a slit that goes right through the middle of his eyebrow. Unfortunately, Momoa's slit is not artificially done. In 2008, the actor got into a fight where a man called Dominic Bando smashed a pint glass over Jason's face. The actor had to be rushed to a hospital for treatment and has had his eyebrow scar ever since. This, however, did not stop fans from making his scar a fashion statement and many fans agree that he looks good and edgy with his scar. 
Read More: Best Long Hairstyles For Men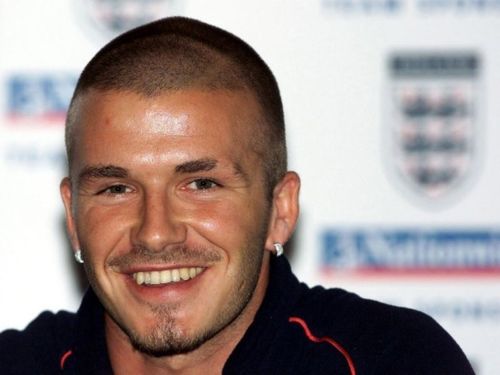 5. Broad Eyebrow Slit 
Broad eyebrow slits for men have been a raging trend. Broad eyebrow slits are the epitome of bold in the segment of men's eyebrow slits. A broad eyebrow slit would require you to shave off a broad patch from the rear end of your eyebrow. This style of eyebrow slits is definitely not for beginners. It is recommended to get broad eyebrow slits done by a professional for better results. David Beckham hairstyles are always trending and this broad eyebrow slit makes the look more stylish.
Read More: David Beckham Tattoos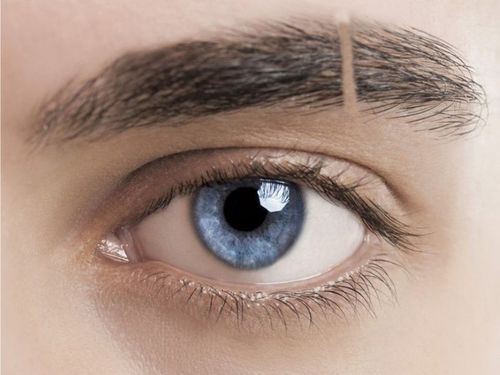 6. Straight Eyebrow Slit 
This style of eyebrow slits is again simple, classic, elegant, and easy to pull off besides being slightly edgier than the usual eyebrow slit. All you need to do is make a straight slit instead of a slanted one and you stand one step ahead of the usual eyebrow slit. Straight eyebrow slits are easy to make at home and also easy to conceal just in case it goes wrong.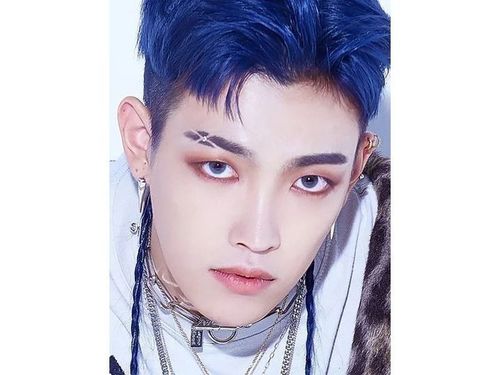 7. Cross Eyebrow Slit 
Cross eyebrow slits are a slightly complex but popular design among eyebrow slits for men. In this design, you will be making two intersecting eyebrow slits to make an 'X' shape. This is best done by an experienced professional unless you are really confident in your expertise in eyebrow slitting. 
Read More: Handsome Male Kpop Idols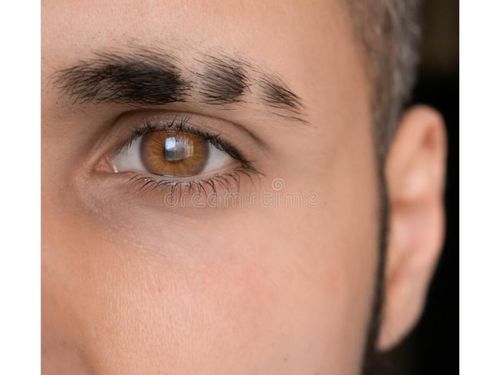 8. Rough Eyebrow Slit
Rough eyebrow slits are similar to single or double slits. The difference between the two is that rough eyebrow slits look less sharp and more ragged and laid back. This style of eyebrow slit is meant to give more of a worn out look to make it seem like the slit was not artificially made.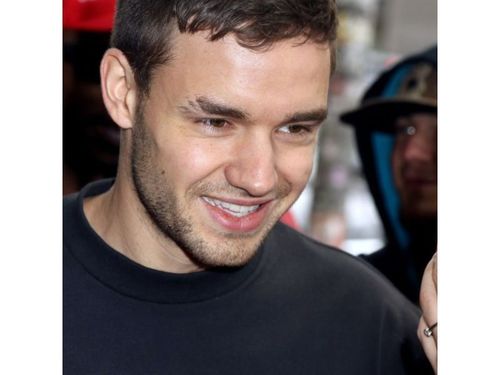 9. V-Shaped Eyebrow Slit 
A V-shaped eyebrow slit is also very similar to a double eyebrow slit. In this design, both the slits start at the same place and end slightly away from each other to form the V shape. V-shapes are elegant and simple but slightly tricky to obtain if you are trying to do it by yourself. 
Read More: Prettiest Female Kpop Idols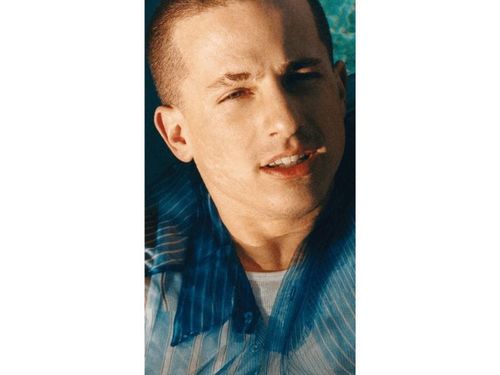 10. Half Eyebrow Slit 
This design of eyebrow slit is fairly uncommon and would hence make a good statement if done well. Half eyebrow slits are made just like normal eyebrow slits but they do not go all the way to the other vertical end of the eyebrow. In simpler words, the slit ends halfway. These slits are mainly done to produce the rugged and natural slit effect and might be a little tricky to do at home.
Read More: Military Haircuts For Men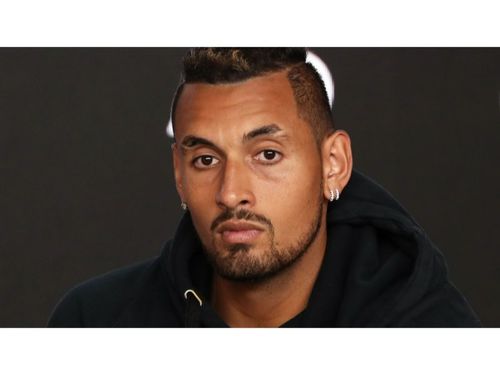 11. Vertical V Eyebrow Slits
Vertical V eyebrow slits are uncinventional and might slightly change how you usually look, giving your eyebrows a sharp and edgy look. Vertical V eyebrow slits are exactly what the name says. All you need to do is make a V shape vertically. This design is quite difficult to pull off and would require an experienced professional to do it right.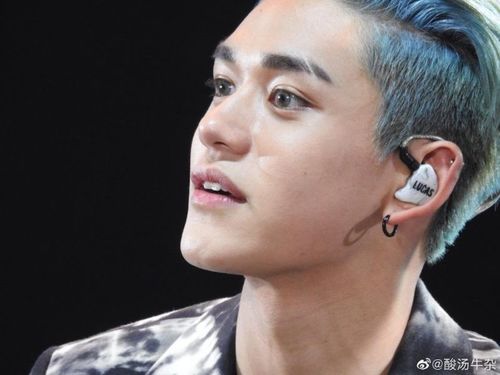 12. The Mixed Slit 
The mixed slit combines both a half slit and a regular single slit. In fact, you can play around a lot with these patterns. In a usual mixed eyebrow slit, you would do one single slit and one half slit next to each other and parallel to each other. You can make it subtle or sharp or even do three slits to take it up a notch.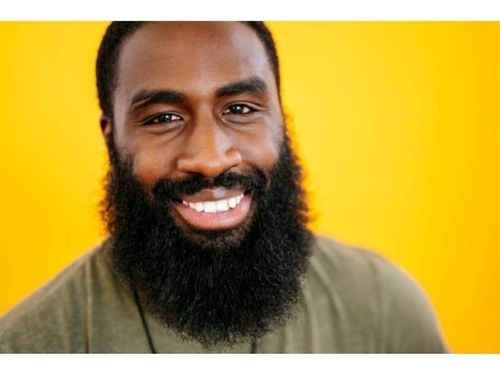 13. Vertical Straight Slit
Vertical Straight Slits are also uncommon and looks as natural as it gets. In this style, you will be making a straight vertical cut on your eyebrow. You can decide the length as per your choice.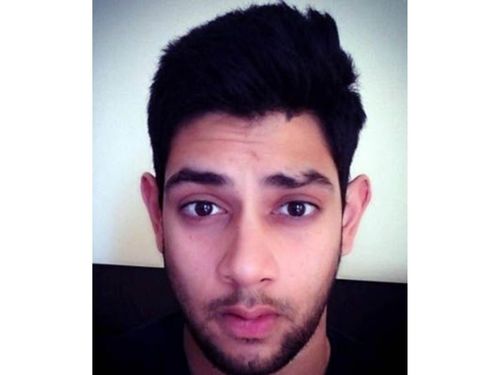 14. Broad Middle Slit 
Broad middle slits are for the hardcore eyebrow slit fans who have mostly navigated through it all. This eyebrow slit is done in the middle of your eyebrow or close to it from the center. Since eyebrow slits are conventionally done near the end of the eyebrow, this gives you a genuine natural look even if the slit is sharp.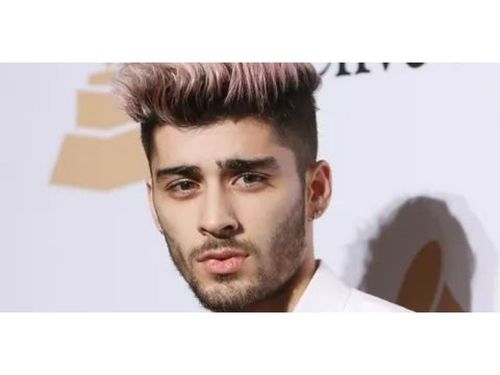 15. Thin Front Single Slit 
Another eyebrow slit in the list where we get closer to the beginning end of the eyebrow. This is a simple single slit but placed differently. It is just as easy to pull off and can be done at home. Eyebrow slits closer to the center of both eyebrows is usually more prominent since brows tend to be thicker in this area. Hence, this gives off a sharp look. 
Read More: Zayn Malik Hairstyles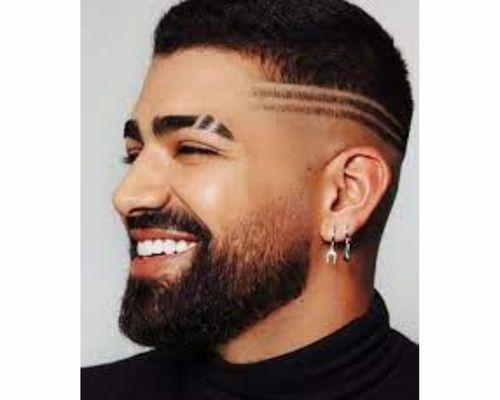 16. Pattern Eyebrow Slits
Pattern eyebrow slits are subtle, thin, and neat. They also stand out from the usual eyebrow slits for men that we see. In this style, you make different patterns with thin cuts on the eyebrow. The person in the picture above has a single slit along with a V design with each of the lines being a different length. If this is your style, play around and experiment with the patterns as you like and make them versatile.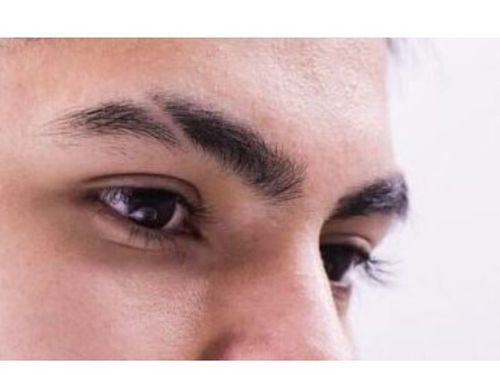 17. Bent Eyebrow Slit 
The bent eyebrow slit is simple yet different from all other eyebrow slits in the list. This is yet again a single slit style but bent and not straight. This is rather difficult to pull off if you are looking for a clean look with this design. Hence, it wouold be best to get this done by an experienced professional.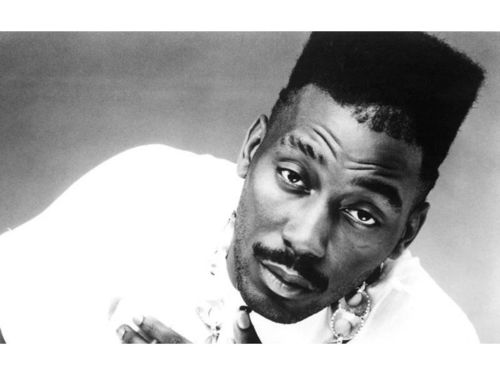 18. Multiple Slits 
So far the most unconventional kind of eyebrow slits for men would be the multiple slits where you make as many slits as your eyebrow can accommodate. The important part of this design is leaving specific intervals between each slit. But you can still play around as you like. This is a fairly bold and uncommon style and you must be careful while doing it. It is easy to ruin and difficult to conceal and is hence best done by a professional who has already done this before.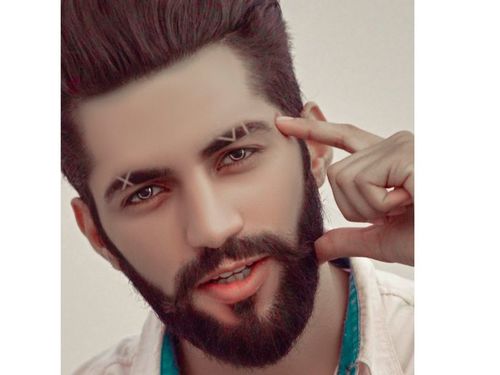 19. Alphabet Slits 
A fun style to try out in the eyebrow slits spectrum is alphabets for eyebrow slits. This is more common than you may think. You can take any alphabet with straight lines in it and inculcate that as an eyebrow slit design. Some common alphabets are X, Y, L, I, K, etc.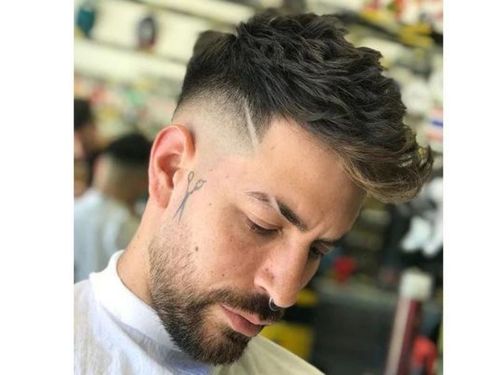 20. Single Slit Joining With The Hair 
This is an interesting style of eyebrow slit that goes on to join with a corresponding slit on the hair, usually on the side of the forehead, so that it looks like a continuation of the eyebrow slit. This would require you to also get a haircut that works with the eyebrow slit. Undercuts and crew cuts work well in this case scenario.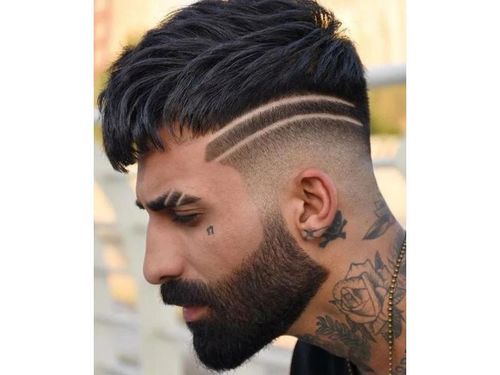 21. Double Slit Joining With Hair 
Taking the single slit up a notch again. This style of eyebrow sit is exactly the same as the previous design, only with double slits instead of one.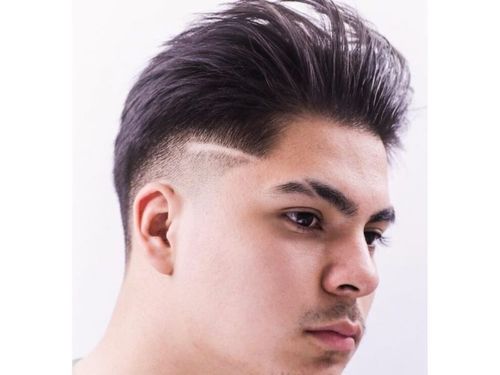 22. Bent Slit Joining With The Hair 
Another brother of the eyebrow slits that join up with the hair. This eyebrow slit is meant to be slightly concave shaped but only so much so that it can be continued in the hair. This might be difficult to do at home. A professional stylist, however, would reduce the chances of ruining your cut.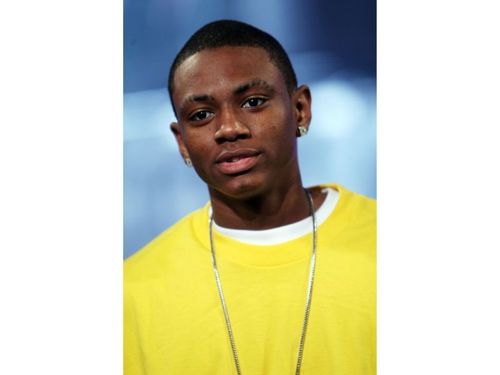 23. Random Slits
Random slits are fun to do if you know what you are doing. In this style of eyebrow slits, you do not follow a specific pattern but instead, you make minimal or multiple slits wherever you please. You can make as many and as less cuts as you like and there does not have to be specific amounts of gaps. In this design, there are no bars.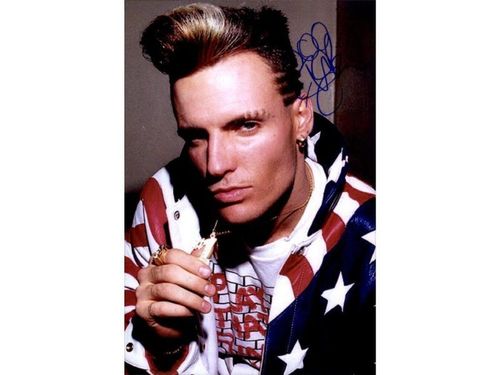 24. Multiple Slits That Join With The Hair 
Last one in the list of eyebrow cuts that join with the hair. This is the same as its brother designs, except that you must make multiple slits. This also means that you make multiple slits in your hair which will make your haircut look really cool.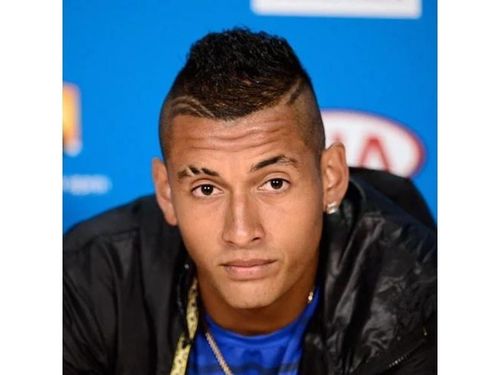 25. Mismatched Eyebrow Slits 
You might have already gotten the idea that you can make eyebrow cuts on both eyebrows together. Here is another fun way to do it, mismatch them. You can do similar or entirely different styles and patterns. You can even make them continue to your hair! All in all, eyebrow slits are versatile and you can always experiment with them as you like.