2018 Got A New Hair Trend - Fringes!
Kritika Mishra
Updated At 21 Jan 18
2018 commenced with a chic trend of FRINGES! Be it Emma Watson at Golden Globe Awards or Alison Sudol, the celebs started their year with Microbangs!
While choppy fringe in 2018 has been popular, fringe cuts like microbangs, blunt bangs and various finge looks have been trending throughout the year.
We also cover different kinds of bangs images and looks to showcase the trending fringe hairstyles 0f 2018.
Lets check them out!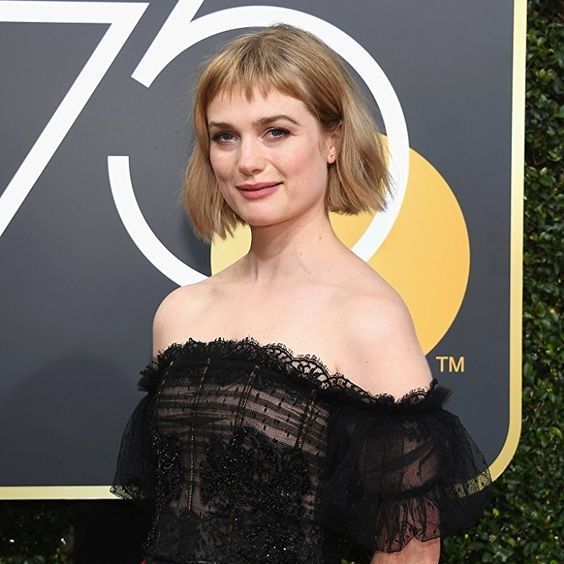 What Are Microbangs?
Micro-bangs are choppy fringes above the eyebrows and slightly below the hairlines cut in a blunt manner! The look is a retro style brought back into fashion!
Quirky isn't it?
This brings us to break down different types of bangs that are suitable for various face shapes and tips to style them in the chicest way!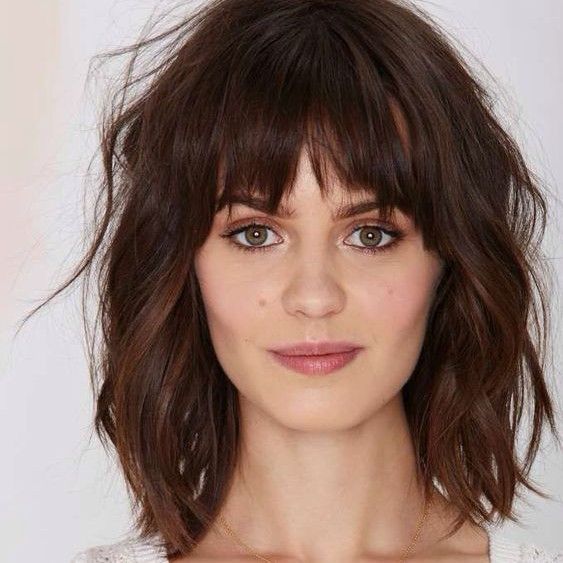 Choppy Fringes
If you have thick hair and want some movement on your forehead, it is time to get some choppy bangs!
Choppy fringes have been very popular in 2018 and many celebrities have gone for it as well.
Choppy bangs are uneven thick fringes that are long and short creating texture! These are very suitable for oval faces or faces with narrower foreheads!
Use some hairspray to create a textured and messy hair fringe look to create a grunge yet chic look!
Also Read: What Is Glass Skin? How You Can Get This New Korean Beauty Trend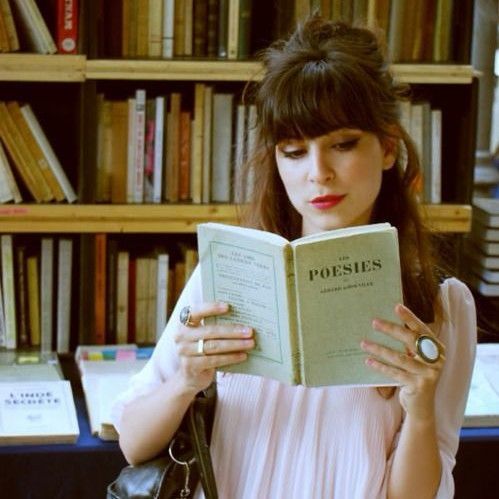 Blunt Bangs
Blunt bangs are aligned heavy bangs usually suitable for roundish face shapes! These accentuate the cheekbones and draw the attention to the eyes!
You can part them slightly to style as required or wear messy buns along with loose bangs!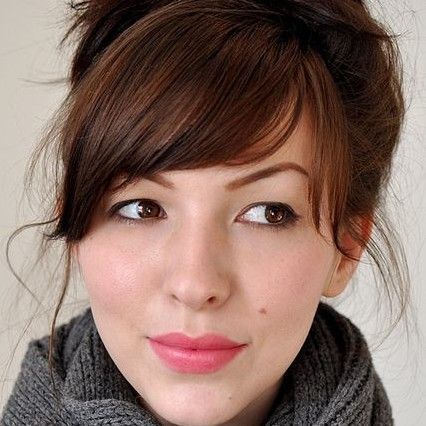 Side Swept Bangs
If your face is a bit squarish, or you want your face to look little narrower and longer, side swept bangs is your call! This fringe cut tends to draw attention towards your eyes giving an illusion of a thinner and V-shaped face!
You can part different ways to get a different look when it comes to side swept bangs due to its layered texture!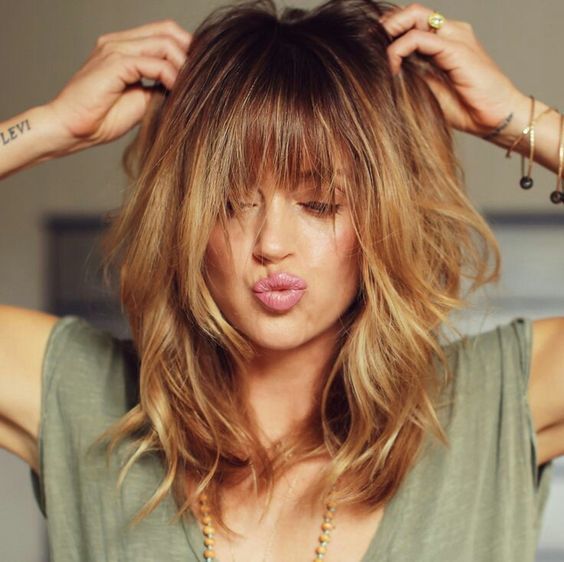 Long Textured Bangs
Heart shaped face cuts are the ones with wider foreheads along with a narrower jawline. The perfect bangs for them are Long textured bangs that can be a bit asymmetrical in the middle!
You can style using textured air spray and blow dry to create a fresh look!
Consult your hairstylist to know your face shape and to get the best suiting fringes accordingly!
Also Read: Fermented Cosmetics: Why This Latest Korean Beauty Trend Is So Effective?
How to maintain bangs?
If you are wondering how to maintain bangs with wavy hair or how to take care of bangs at night then the following tips to maintain bangs would be helpful.
Keep trimming the bangs on a frequent basis (2 weeks or so) to keep them looking fresh!
Never cut bangs on wet hair as they tend to curl up or go shorter once they dry up! Dry hair gives the correct length!
Use a round brush to style them and brush them sideways to get a side swept look!
Use a texturizing spray to get volume and moment!
For ensuring you take care of bangs at night, ensure that you comb your bangs before going to bed.
Hit the salon and get a fantastic fringe makeover for 2018!
What is your face shape? Let us know down below!
Related Articles: