Fermented Cosmetics: Why This Latest Korean Beauty Trend Is So Effective?
Mohini Banerjee
Updated At 13 Sep 22
Korean skincare is a topic of major interest in the beauty community. If you keep tabs on it, then you must have heard about the famous fermented beauty trend that has been gathering followers all over the world.
It involves using fermented cosmetics or fermented Korean skincare instead of products with the usual ingredients.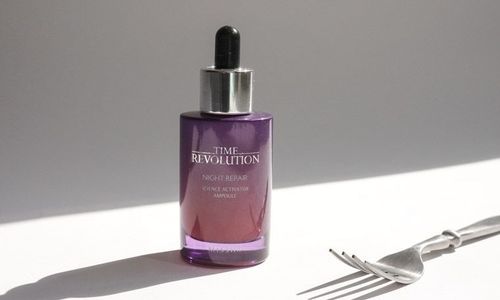 What are fermented cosmetics?
You must have heard about fermentation in relation to food, but how does it apply to skincare? Well, fermentation is used to make certain ingredients even more concentrated. They become more potent which helps them absorb into the skin faster. As a result, they tend to give better results.
The trend was born back in the 1900s, and remains of interest even today. Although it began in Korea, it has gained worldwide acceptance today.
By definition, fermentation is the metabolic process which occurs when carbohydrates and sugars are broken down in the system. They are then converted into enzymes and amino acids because of good microorganisms. This ensures that the products you use are absolutely natural.
Fermentation prevents oxidation of the ingredients as a result of which the products remain fresh and usable for a longer time. The good bacteria that grow fight the bad bacteria. Very less artificial preservatives are added to these products since they are more than capable of lasting on their own.
The main reason why fermented beauty products are considered to be more effective is that they have a higher nutrient density than regular products. This is because fermentation is capable of altering even the basic molecular structure of the product. Since these products have naturally preserved ingredients, they are better at fighting skin sensitivity and redness.
Products of fermentation help in cell renewal which helps the skin retain its youth and glow.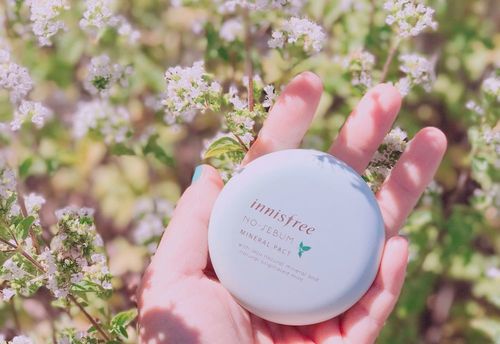 Benefits of fermented skincare:
Fermented Korean skincare products have a large number of benefits that you can enjoy if you include them in your routine.
1. Helps in absorption
As mentioned before, the process of fermentation breaks down the ingredients into smaller portions that can be absorbed by the skin much faster. The molecular size of actives is usually too big for the skin to take them in. The skin finds it difficult to absorb them which leads to irritation and sensitivity. When fermentation occurs, the microorganisms break these molecules down so that your skin does not miss out on the goodness of any of the ingredients present in the product you are using. No matter what kind of product you are using, it will not be helpful unless your skin can work with it. Fermented beauty products are the answer!
2. Reduces chances of irritated skin
Normal cosmetic products often include a variety of chemicals that can be terrible for your skin. They often cause allergic reactions and irritation that can escalate to more serious skin conditions. Any kind of heavy metals or pesticides should be kept away from your skin. When these products are fermented, these toxic substances get neutralised. As a result, they become safer to use. Moreover, they will become more effective which is a huge benefit. This is why fermented products are more suited to sensitive skin types. Fermented cosmetics also have special ingredients that prevent the growth of harmful microorganisms which can damage the skin.
3. Products contain more useful substances
Fermentation can lead to the creation of a large number of skin-benefiting ingredients in the product. These new amino acids, antioxidants and organic acids are very good for the skin. They are hydrating and nourishing, unlike chemical cosmetics that leave the skin dry and itchy. Fermentation makes it easy to use more natural ingredients in products.
Also Read: 9 Best Korean Beauty Products You Should Be Using For A Perfect Skin
Why do people say that it doesn't work?
Whenever a new trend comes up in the beauty community, there is always a section of people who are doubtful about its effectiveness. Skepticism is good because it helps to make a good trend even better.
The minor problem with products of fermentation is they have not been put through rigorous clinical tests. There is very limited data available on how fermented products help the skin more than regular products. While some users maintain that they have noticed differences in the results, it is not enough to conclude that it will work for everybody. Currently, most of the research being conducted on fermented skincare is limited to Asia which is not surprising considering that it was born in Korea. The United States has not yet committed to heavy research on this trend. As a result, some people are still doubtful.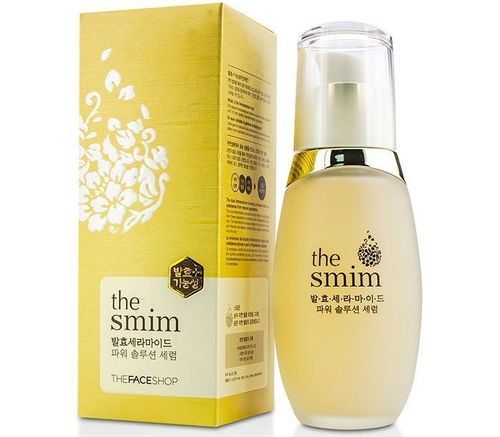 Is it safe?
Overall, there is no reason for fermented products to be harmful to your skin. They might not always give you the results you desire, but they will not cause any lasting damage to your skin. If you find that your skin is getting irritated when you are using fermented beauty products, you should check if you are allergic to any of the ingredients present in the formula first. Since they are supposed to be more potent in fermented products, your reaction might also be stronger than usual.
In case you are still not sure, you should do a patch test before applying any product normally. It is always best to consult your doctor if you experience any allergic reaction.
Also Read: 20 Awesome Beauty Hacks Every Girl Needs To Know
Best 5 fermented products
If you want to include some amazing fermented products in your collection, then you should include the following without fail!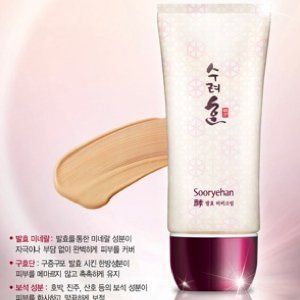 1. Hyo Fermented BB Cream
If you want a unique BB cream that will make your skin look flawless, then go for this formula. Created with the help of a special fermentation technique known as "goo-jeung-goo-po", this BB cream will work on almost all skin types. This method of fermentation involves the steaming and drying of herbal ingredients nine times. Once they get fermented, you will be able to use them to your benefit. The helpful properties of these elements increase with fermentation. Moreover, you will also get light coverage.
Pros:
Moisturises skin
Gives coverage
Cons:
The smell may not appeal to everybody
You can buy it here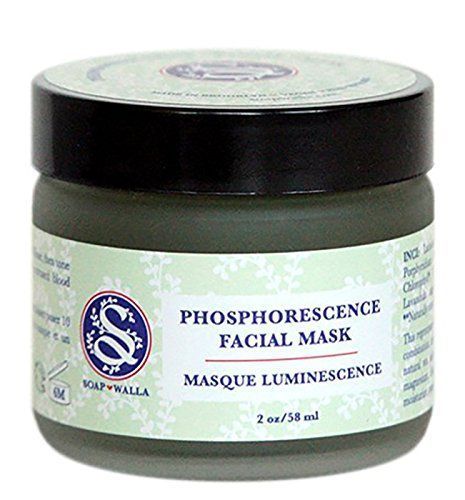 2. Phosphorescence Facial Mask by Soapwalla
Korean skin care involves a lot of face masks. This product will give you brilliant results if used regularly. Made organically, it contains fermented seaweed which is known to be great for the skin. The mask also has red and brown algae. The concoction has a blend of essential oils that are meant to hydrate the skin from within. You will be surprised to know that the mask also has the plant pigment chlorophyll which works on inflamed skin to heal it.
Pros:
Restores balance to the skin
Hydrates and moisturises
Easy to use
Cons:
You can buy it here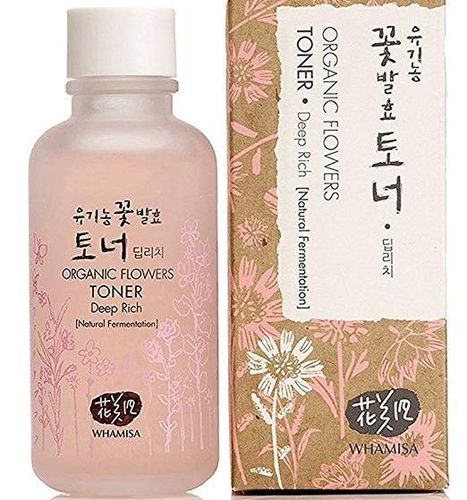 3. Whamisa Organic Flowers Deep Rich Toner
Korean skin care products are some of the best in the beauty community. If you want perfect skin, then you cannot skip toning in your routine. Toning helps restore balance to the skin so that you look fresh. This product will impart rich moisture so that your skin is hydrated and soothed. This watery-essence formula will absorb into your skin easily without making it greasy. The toner creates a barrier on your skin to stop moisture from escaping. If you want a revitalizing toner that works on all kinds of skin, then this is the one to go for. It contains a mixture of fermented dandelion, aloe vera, and argan oil.
Pros:
Intensely moisturising
Absorbs fast
Cons:
Might not suit very oily skin
You can buy it here
Also Read: What Is Strobing, And How Is It Different From Contouring?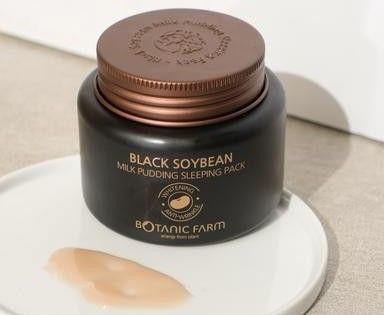 4. Black Soybean Milk Pudding Sleeping Pack
A sleeping pack will make you look your best self when you wake up the next morning. This mask from Botanic Farm has a pudding-like texture which makes it very easy to apply.
You can use it as a lightweight sleeping pack. It contains a combination of cacao extract and milk protein that is known to brighten the skin. Moreover, the fermented black soybeans in the formula make skin look youthful and hydrated.
This mask fights against the common signs of ageing so that you look great always. It does not leave your skin feeling oily and sticky, which means that you will comfortable at night.
Pros:
Moisturising
Can multi-task
Brightens the skin
Cons:
You can buy it here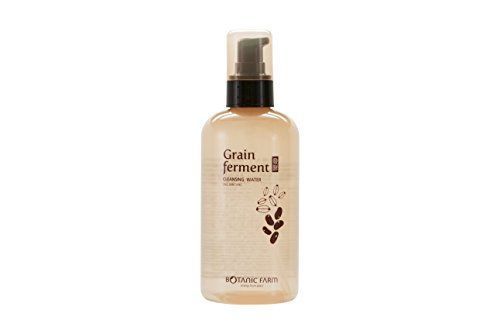 5. Grain Ferment Cleansing Water
If you are familiar with Korean skincare, then you must know about the benefits of double cleansing your skin. Sometimes, however, it gets too tedious, or we feel too lazy to do it.
If you want to remove all traces of Korean cosmetics from your face before you go to sleep on those days, you need this gem of a product. This hard-working cleansing water will leave you feeling fresh and clean.
It contains a special kind of cleansing sherbert and rice ferment. The formula also has rice bran and soybean which helps to cleanse the skin from within.
Pros:
Cleanses skin thoroughly
Brightens the face
Cons:
You can buy it here
Also Read: How To Remove Nail Polish Easily
Now that you know what the Fermented Cosmetics trend is all about, why not give it a shot?
You will not regret it. If you have sensitive skin, then you will love some of the above mentioned products. Fermented products will help you give your skin the care it deserves.
Choose from the wide variety of products that are available. Go to a Korean website like SokoGlam or retailers like Sephora and Amazon to explore the complete range of fermented cosmetics.
Related Articles: