8 Bollywood Celebrity Tattoos That Will Inspire You To Get One!
Kritika Mishra
Updated At 04 Aug 23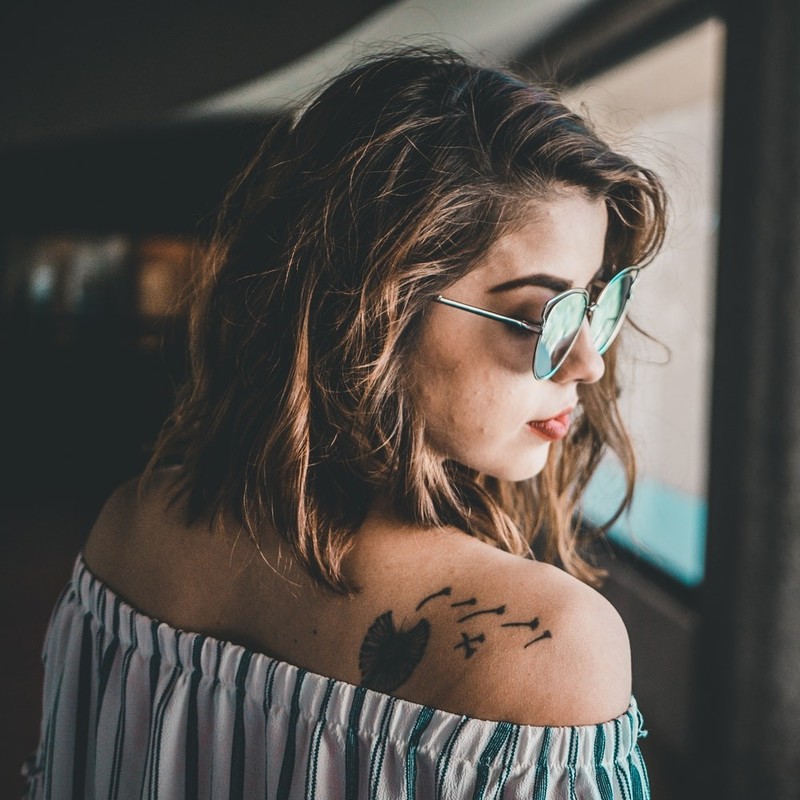 Want to get inked? But do not know where to begin with? Well, we bring to you some of your favorite actresses of bollywood industry and their awesome tattoos! We bet you cannot resist deigning one for yourself and hitting the tattoo parlor after seeing these amazing celeb inks! So which one of the tattoo muses describe you? Let us know down below!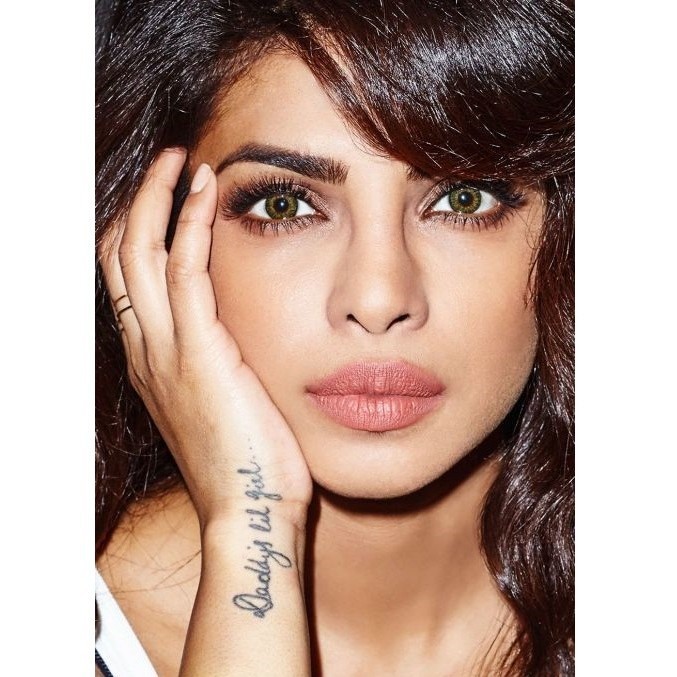 1. Priyanka Chopra
PC has a very sentimental tattoo on her wrist dedicated to her late father; 'Daddy's Daughter', It is a beautiful and delicate ink in cursive, a perfect inspiration if you want an English script and phrases inked.
Also check Kylie Jenner tattoos as we cover the details of all her 10 tattoos along with their meaning.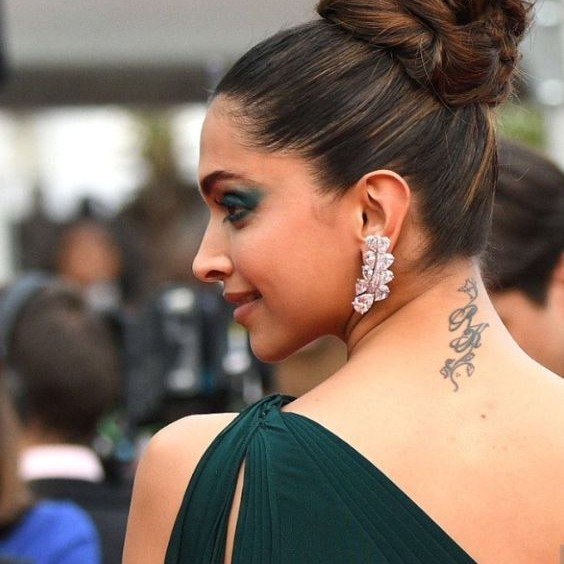 2. Deepika Padukone
The queen of Bollywood has two tattoos, which have gathered enough attention for their charm! One is on the back of the neck, which is a beautiful place to get delicate tattoos that you can flaunt in top buns and backless dresses. The other one is on the feet. An unconventional place yet you can flaunt it all with every step!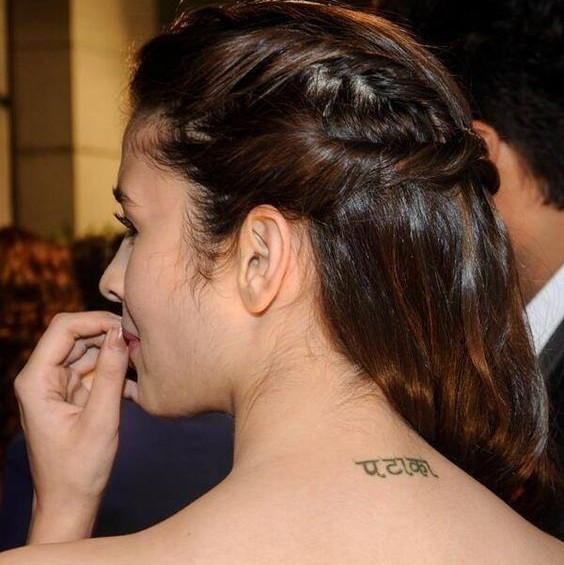 3. Alia Bhat
Want a tattoo that speaks louder than anything? Well, Alia here has one inspiration for you as she has 'pataaka' inked on the neck. Add a quirky and desi edge to your tattoo with words that describe you aptly!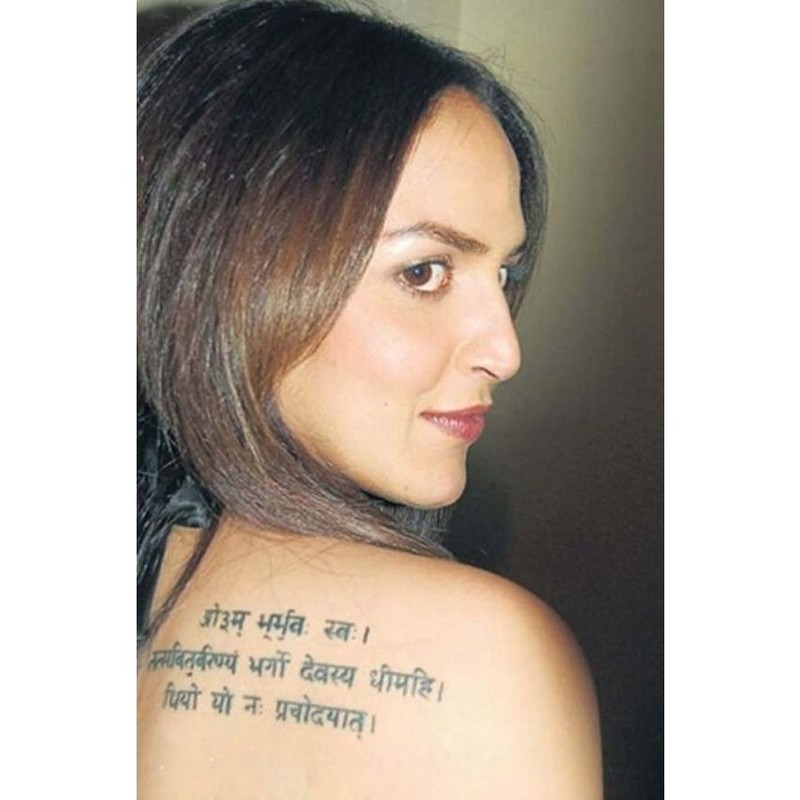 4. Esha Deol
If you are looking for an intense ink that speaks your soul, we have a muse for you. Esha Deol!
She has inked Gayatri mantra on the back of shoulders which gives an aesthetic appeal.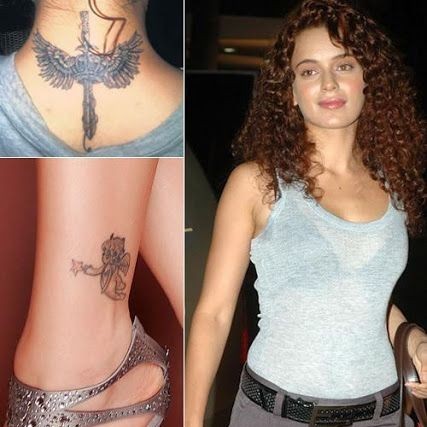 5. Kangana Ranaut
The bold and the beautiful Kangana has her inks speaking her dynamic personality. If you are a goth fan and love tattoos that are dark and elegant, we bet you are gonna love these!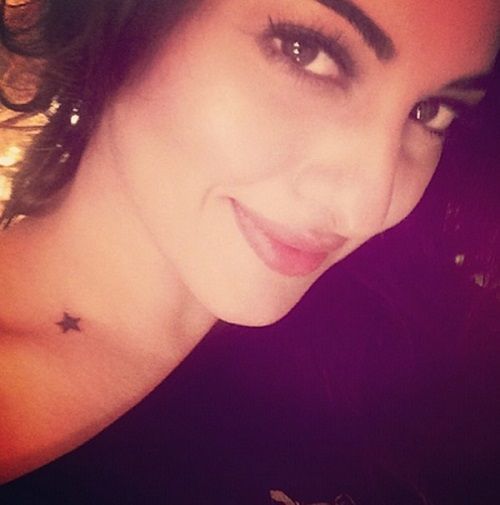 6. Sonakshi Sinha
Sonakshi gives a perfect example for tattoo inspiration for the ones who want a little one to begin with. A little star, heart or birds are cute ideas for initial tattoos to start with !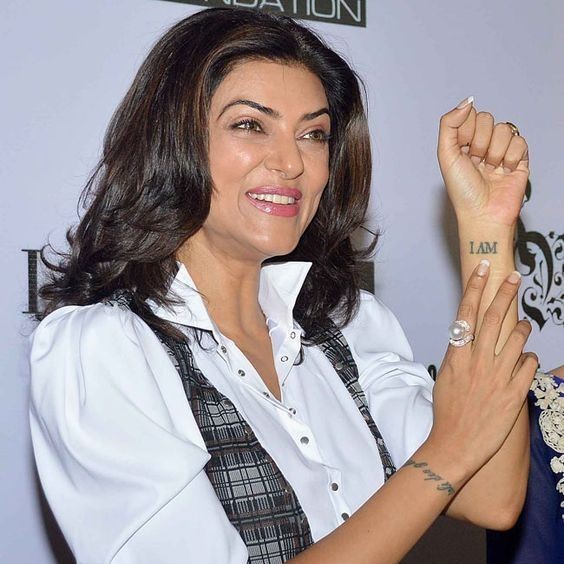 7. Sushmita Sen
Want words or symbols that speak strong for you ! Words that describe you in the most hard hitting ways? We have Sushmita Sen to give you a wonderful example for the same! Doesn't that speak a mouthful? 'I AM'.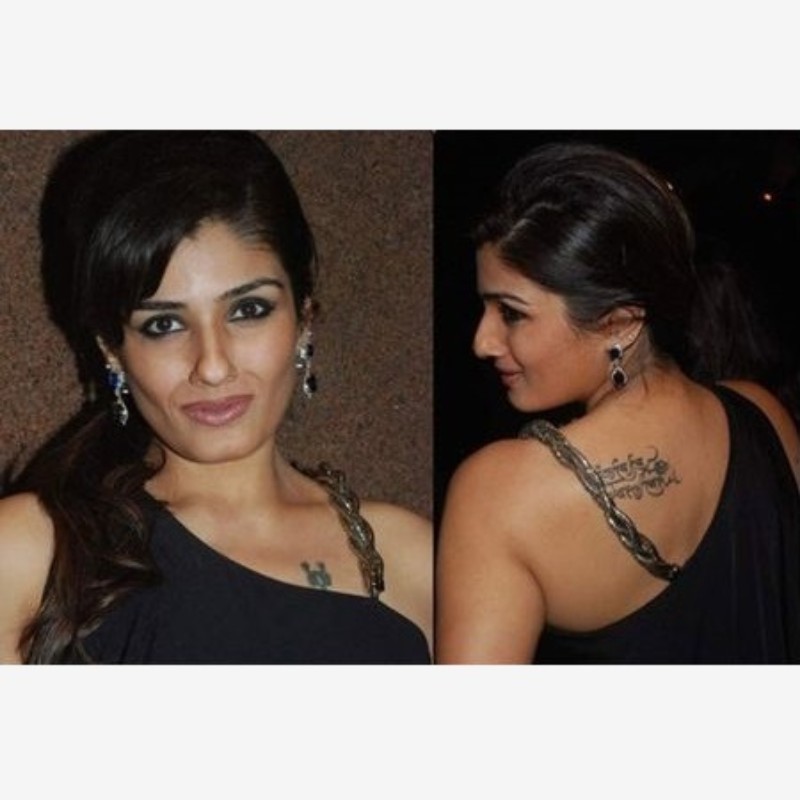 8. Raveena Tandon
Raveena gives the perfect example of shoulder baring tattoos and show us how to rock these too! You can get multi-lingual scripts and symbols that you associate with!