25 Stunning African Mehndi Designs - 2023
Olivia
Updated At 17 Jul 23
African Mehndi Designs primarily include sculptures of rocks, women, pots, etc. inspired by the art and craft, sculpture, paintings, and religious headgear of the African region. Africans use henna as a form of spiritual decoration and use mehndi to adorn their bodies at joyful events like weddings and festivals. African weddings are social family gatherings when the bride and groom's closest relatives are invited. We may see a distinct type of body painting as we examine certain African mehndi designs. This uses a mehndi cone to make a variety of patterns and designs. Straight and curved lines are created in a variety of styles and shapes using the cone to get the perfect mehndi design. Many women choose this form of mehndi design since these are simple and quick to apply and have a lovely appearance.
25 Best African Mehndi Designs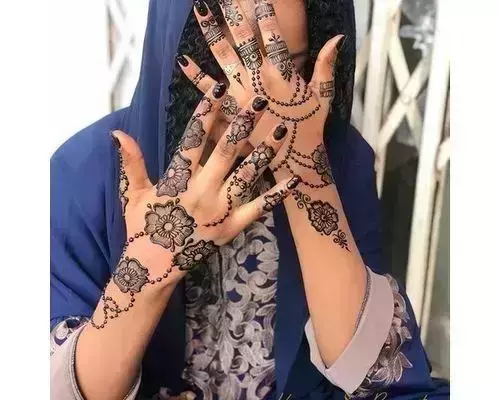 1. Western Africa Mehndi Design
Designs that are meant to be dark and bold are common in West African design. Simple curving strings are used to create the design, and dotted patterns are used on the other side of the line. One of the trending types of mehndi design, western African mehndi is growing in popularity consistently.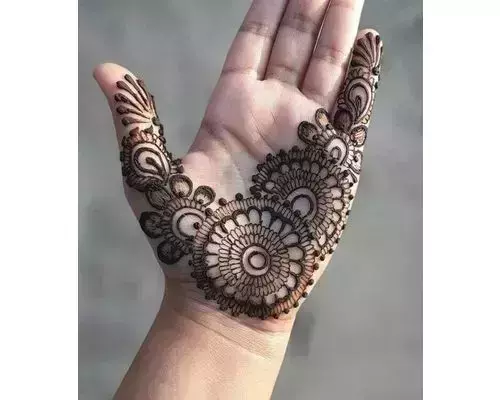 2. Half Hand Mehndi Design
Only the back half of the hand is covered with an African henna design that has captured the hearts of women around. It has a dotted border and is covered in curving, large shapes as well as little designs that give the appearance of flowers. This design can also be customised to suit personal preferences.
Check out our guide to find the best khafif mehndi design as we cover the most popular 25 designs which are trending this year.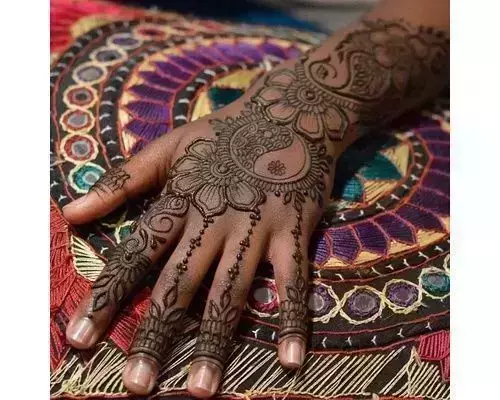 3. Nigerian Mehndi Design
This kind of African henna art frequently features flames, circles, and conventional tribal motifs. Typically, they take the sides of the hands and legs to create a bangle or payal design. This one is a lovely design for sure and looks well for events or parties.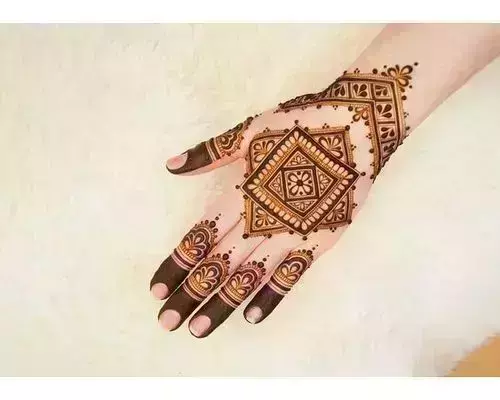 4. Geometrical Mehndi Design
The majority of mehndi patterns applied on the bride's palms historically have been geometrical. Along with the main design, various patterns like dots, hearts, flowers, and many others can be used. This appears to be a blend of pattern and imagination.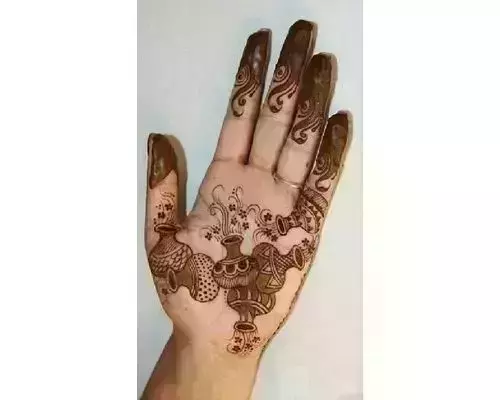 5. Cultural Mehndi Design
The greatest mehndi patterns for African hands to wear at spiritual or cultural events are those that have a cultural twist. For an endearing touch, the design is created utilising various pots, floral patterns, and other tiny decorations. On their college events or celebratory days, college girls created this design.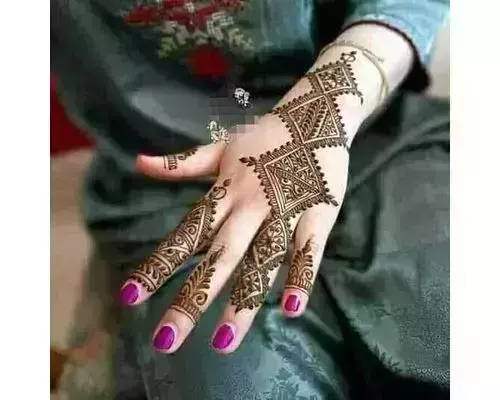 6. Ethiopian Mehndi Design
Ethiopian mehndi patterns in African mehndi design resemble Indian mehndi patterns quite a bit. They provide the hands with an astounding amount of colour and are made with a variety of geometric patterns, tiny fillers, peacock designs, and other motifs.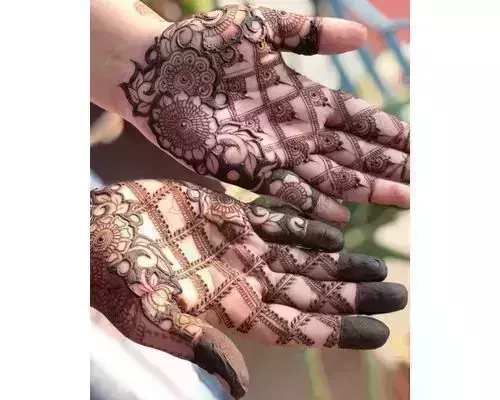 7. Simple African Mehndi Design
Simple African henna designs look more charming when they are embellished with diamond trinkets. The pattern is created using numerous leaf-like strokes that come together to form a stripe on the back. This basic style would work well for a laid-back day.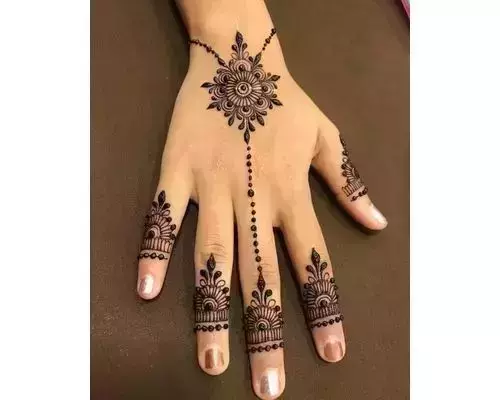 8. African Jewellery Mehndi
The African jewellery design is a mehndi design that offers a peek at old jewellery creation in the tribal regions of Africa. It provides a whole hand covering with a middle finger ring design and was created utilising various geometrical forms and other motifs.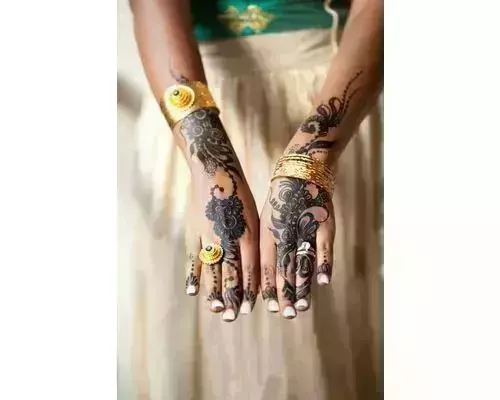 9. African Bridal Mehndi Design
The African mehndi designs also feature a hint of floral motifs, just like other mehndi varieties do. They are made with strong mehndi borders and delicate fillings, making them ideal for brides' hands and legs.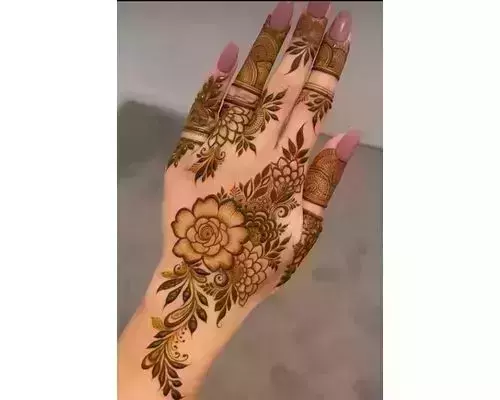 10. Arabic Floral Mehndi Design
African and Arabic designs are combined in this mehndi pattern. African designs are the source of the geometric shapes, while Arabic mehndi designs are the inspiration for the large floral motif, branches, and intricacy.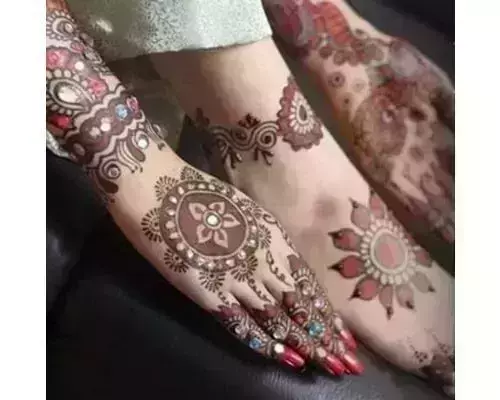 11. African Stone Studded Mehndi Design
To produce this mehndi design, the trick is to use many types of mehendi. Here, black, red, and the customary orange mehendi are all being used. This bridal mehendi design's attractiveness has been elevated by the skilful placement of little and large stones in various colours.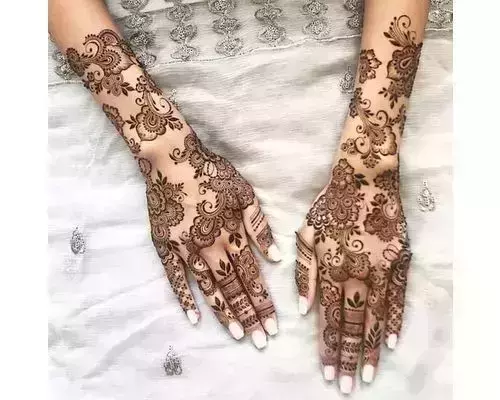 12. African Garden Style Mehndi Design
A few little spiral strokes, dots, and medium-sized floral patterns are used to make this lovely backhand floral African mehndi design. To emphasise the design on the back of the palm, the design on the fingers has also been kept simple.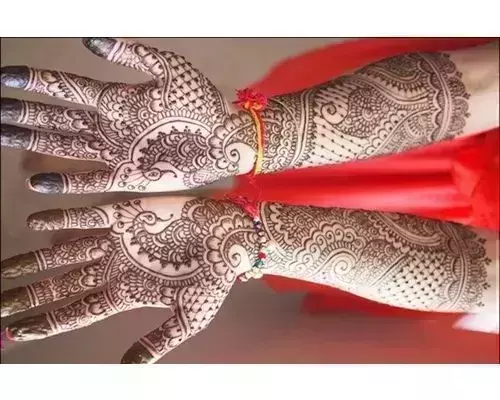 13. African Peacock Style Mehndi Design
The two peacock patterns on each palm serve as the composition's main focal point. The remainder of the palms is embellished with little loops, geometric crisscross patterns, and plain floral designs. The same motifs have been cleverly repeated and mixed to give the impression of a complicated design on the arm. It is ideal for brides who don't want their bridal mehndi designs to be overly intricate.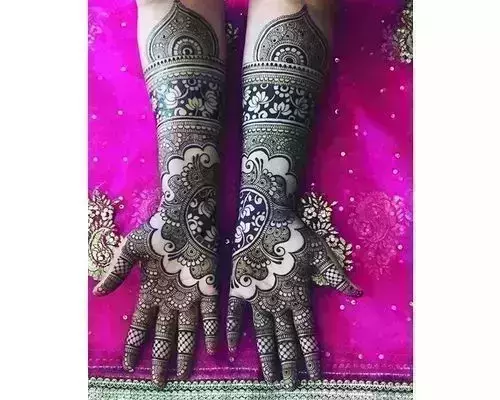 14. African Mirror Style Mehndi Design
The highlight of this mehendi design is the floral mirror designs on both palms. Using shaded mehendi has also improved its appearance. Simple floral designs and spiral strokes have been used as finger decorations to maintain the design stylish yet understated.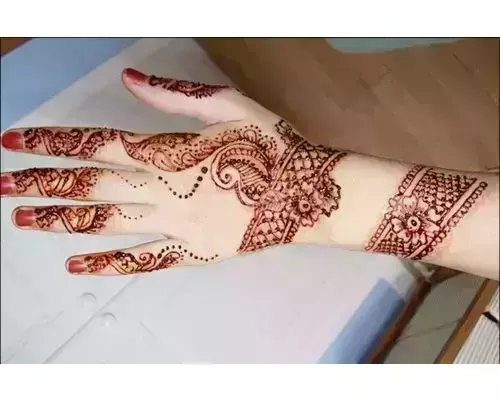 15. African Ornamental Style Mehndi Design
On the back of the hand, there is a mehendi pattern that mimics lovely bangles. The paisley motif is the sole significant motif used in this mehendi design. With a little flower in the centre and a mesh-like pattern, the bangles have also been exquisitely made.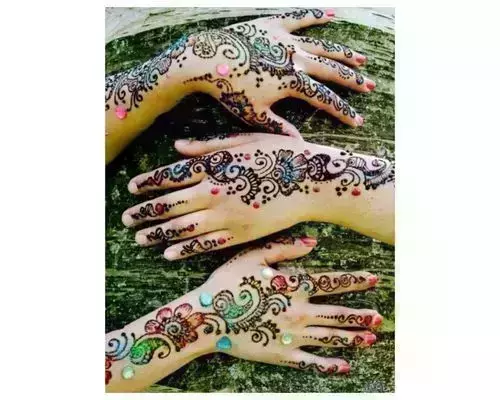 16. African Glitter Mehndi Design
Glitter has given this mehndi design, which is essentially rather simple but lovely, a new depth. This fantastic African mehndi design was created by expertly combining numerous straightforward motifs, including spirals, single strokes, paisleys, floral motifs, and meshwork patterns.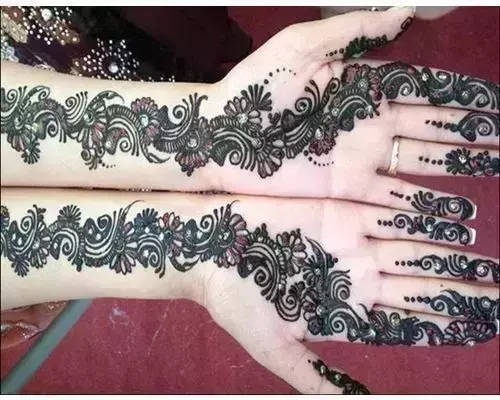 17. African Long Floral Mehndi Design
One may use this floral strand-like mehndi pattern for any occasion! The overall layout is relatively straightforward, with the same pattern being used repeatedly. The design has then been cleverly highlighted and made beautiful with glitters.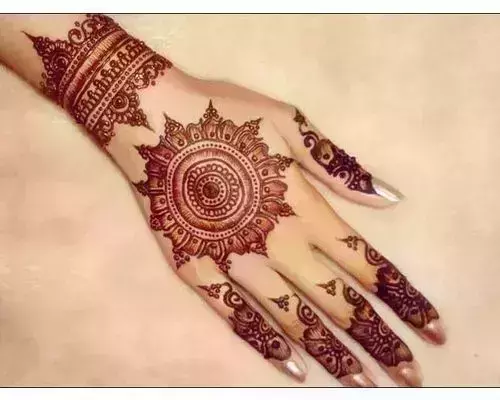 18. African Bracelet Style Mehndi Design
Although attractive and trendy, it does not appear overly complex or ornate. Simple floral motifs on the fingers perfectly complement the large, rounded floral pattern on the back of the palm. Simple designs have also been used to create the illusion of a bracelet on the wrist area.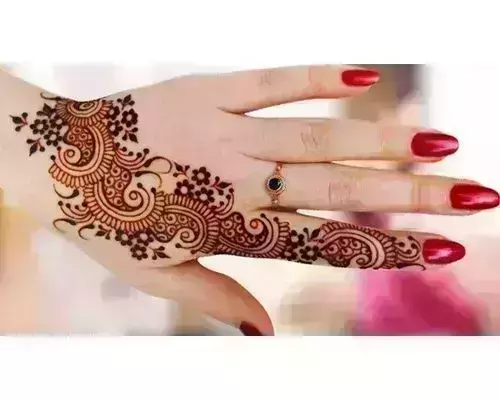 19. African Minimalistic Mehndi Design
Simple paisley designs and flower themes were used to make this mehndi design. One of the most popular backhand mehndi patterns for engagement ceremonies is this one. Everyone will pay attention to this clean and precise mehndi design!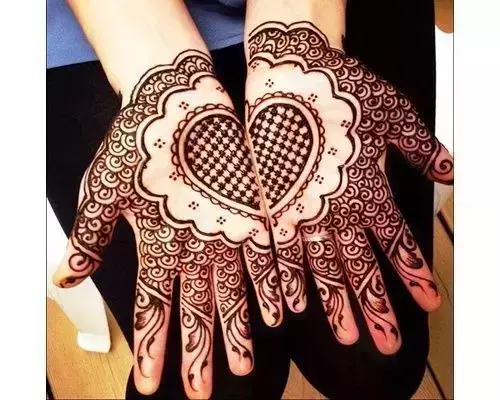 20. African Heart Shaped Mehndi Design
When two hands are clasped together, they form a stunning heart shape that is amazing! Even more stunning is the usage of a mesh-like pattern to fill the heart. Spirals and straightforward leaf designs elegantly occupy the remaining space on the hands.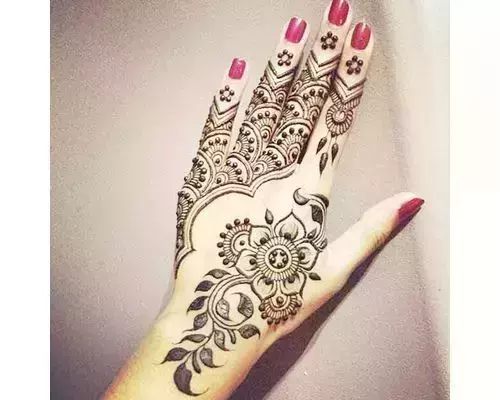 21. African Dream Catcher Mehndi Design
For the back of the hand, try this trendy mehndi design. Leaves have been added to the huge blossom close to the thumb. Additionally, the last three fingers have lovely, semi-circular patterns to complete the look. The dream catcher created on the index finger, however, is what makes this mehndi design special.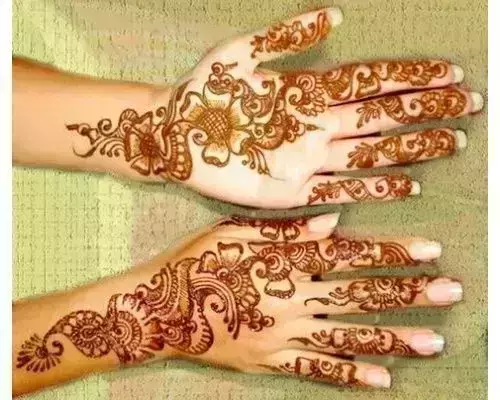 22. African Floral And Peacock Mehndi Design
This mehendi design combines floral themes with peacock-inspired patterns. We can use this on both sides of the hands, and the design is simple as well and would look equally good on anyone.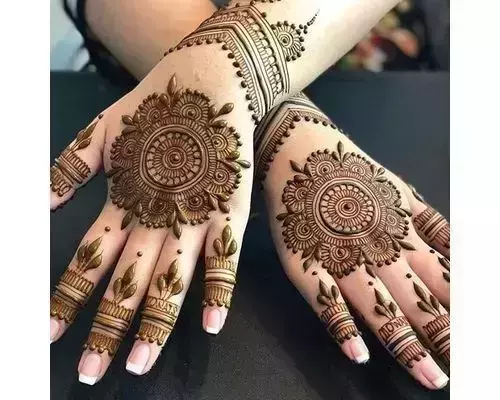 23. African Mandala Mehndi Design
The term "mandala" derives from a word that means "circle" and represents wholeness. Single-mandala mehndi designs use a single concentric motif on each hand that is encircled by geometric or free-flowing designs.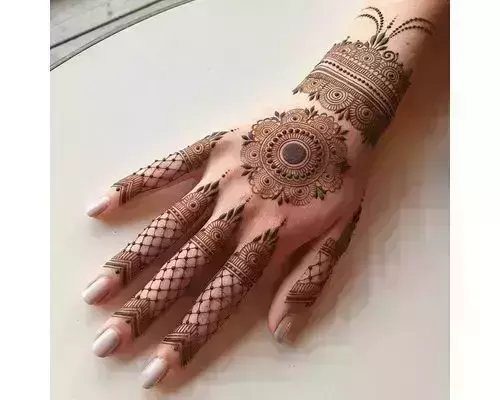 24. African Check Mehndi Design
To create visual relief, a basic checkered pattern is all that is required. This design is simple and effective, yet it doesn't make it any less attractive.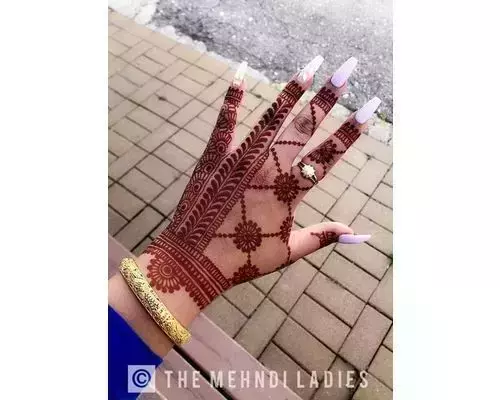 25. African Asymmetric Mehndi Design
Asymmetric mehndi designs deviate from the conventional by not matching or mirroring each other on your hands. The benefit of this type of pattern is that each hand receives equal attention. Additionally, they expand the number of eye-catching combinations available to henna artists. The patterns used to create the African henna designs are relatively easy to draw geometrical forms, dots, lines, squares, etc. Their patterns typically encompass the hands, feet, arms, and palms like mesh.