51 Best Celebrity Beauty And Makeup Brands (With Top Products)
Shalu Bhati
Updated At 20 Nov 23
We have associated beauty with celebrities for a long time now. And it has been since a long time that celebrities have lent their faces to countless beauty and makeup brands. So, it must not come as a surprise that celebrity beauty brands are a thing now.
From endorsing beauty and makeup brands to launching their own celebrity product lines, celebs have, no doubt come a long way. It all started with the launch of some fragrances here and there but now we live in times where celebrity beauty brands and celebrity makeup brands are fairly common. But, not all of them are loved equally. Some have won the hearts of consumers soon after their launch and some have received not-so-good feedback. And we can only try to keep up with who's launching what and which celebrity's beauty brand is winning accolades. So, come with us and learn more about the best celebrity beauty and makeup brands.
From skincare and haircare to fragrances and makeup, celebs have launched it all. Meanwhile, we have come up with a list of all the celebrity beauty brands—the good as well as the bad—that are reigning in the beauty space.
51 Best Celeb Beauty And Makeup Brands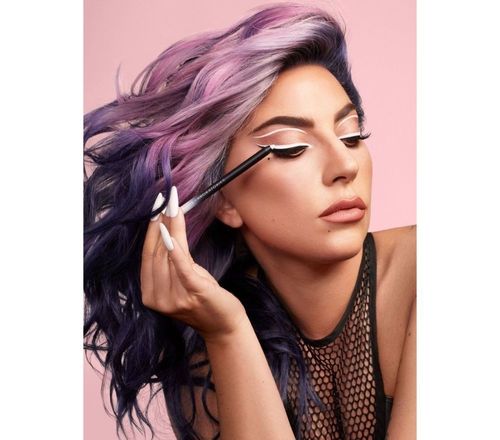 1. Haus Laboratories: Lady Gaga
Mother Monster aka Lady Gaga has always been known for her dramatic and gorgeous makeup looks. All of her fans had hoped for it and their dreams and prayers came true in 2019 when Lady Gaga entered the makeup scene with her own makeup brand, Haus Laboratories. The Poker Face singer created the makeup line so that everyone could enjoy doing their own versions of the bold looks that she is so famous for.
Star Products: You can amp up your eye makeup with the Optic Intensity Eco Eyeliner which gives an effortless intense color perfect for doing all those bold eye looks. The Atomic Shake Lip Lacquer gets a lot of attention on the brand's website. And then there is the very inclusive Triclone Skin Tech Medium Coverage Foundation that comes in 51 shades.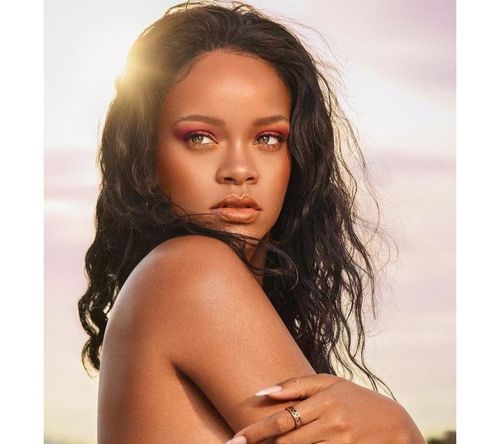 2. Fenty Beauty & Fenty Skin: Rihanna
While everyone was waiting for Rihanna to release new music, she surprised everyone with the launch of her beauty brand in September 2017. Now, this was one of those celebrity beauty brands which could end all the other beauty brands. Fenty Beauty showed the beauty brands the true meaning of being inclusive with a foundation range that took into consideration skin tones and hues that were previously ignored. It made all the other brands follow its lead in what is now known as the "Fenty Effect". Rihanna did not just stop here and expanded her beauty business with the launch of Fenty Skin in 2020.
Star Products: With 50+ shades, Fenty Beauty's Pro Filt'r Soft Matte Longwear Foundation is a must-have. The Gloss Bomb Universal Lip Luminizer has won many hearts across the world. Also, don't forget to try the trio of Total Cleans'r Makeup-Removing Cleanser with Barbados Cherry, fat Water Niacinamide Pore-Refining Toner Serum with Barbados Cherry, and Hydra Vizor Invisible Moisturizer Broad Spectrum SPF 30 Sunscreen from Fenty Skin.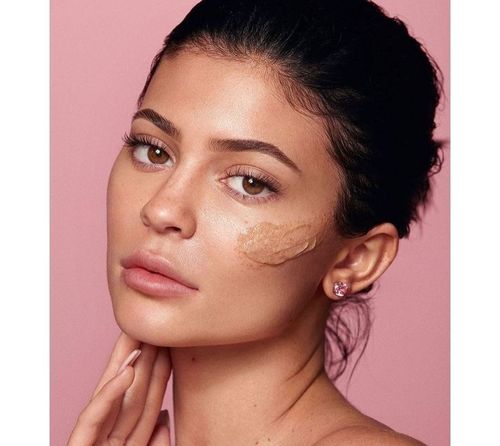 3. Kylie Cosmetics & Kylie Skin: Kylie Jenner
Love her or hate her but you cannot ignore her. After all, it was Kylie Jenner who paved the way for modern-day celebrity product lines with the launch of Kylie Cosmetics in 2014. Her strong makeup game and cult following helped her in establishing Kylie Cosmetics as one of the biggest names in the beauty industry. She was even named one of the "youngest 'self-made' billionaires ever" by Forbes which was later marred by controversy. Come 2019 and Kylie expanded her beauty empire with the launch of Kylie Skin.
Star Products: Kylie Cosmetics is one of the most sought-after celebrity makeup brands and has a mixed bag of reviews. Kylie Matte Lip Kits and the Pressed Blush Powder are the most loved.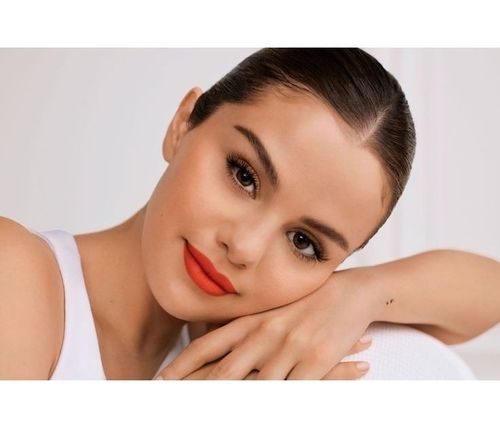 4. Rare Beauty: Selena Gomez
Selena has always had an influential presence when it comes to beauty and makeup. This made Rare Beauty one of the most anticipated celebrity beauty brands. She wanted to create something more than just pretty lip colors and blushes so she launched Rare Beauty in September 2020 to "challenge beauty norms by shaping positive conversations about self-acceptance and mental health."
Star Products: From beauty influencers to makeup artists, everyone on the internet is talking about Rare Beauty. And they are all good things. The Soft Pinch Liquid Blush is so pigmented that a little goes a long way. The Perfect Strokes Matte Liquid Liner is everyone's favorite eyeliner and also Selena's go-to. Then there is Always An Optimist 4-in-1 Prime & Set Mist that is making everyone question if Selena used some witchcraft to create it because it is that unbelievably good!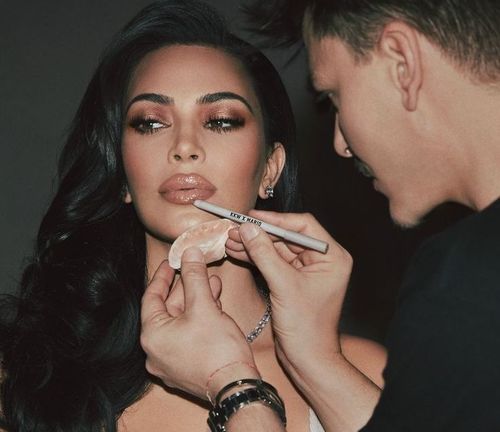 5. KKW Beauty & KKW Fragrance: Kim Kardashian
After Kylie Jenner, big sis Kim Kardashian couldn't keep herself away from entering the beauty market. So, in 2017, KKW Beauty was launched soon followed by KKW fragrance. Both her brands were rife with collaborations with her sisters, friends, and even her momager, Kris Jenner. However, things changed in 2021 and Kim announced a rebrand which finally took place in 2022 with SKKN by Kim. In a true Kardashian-Jenner fashion, her rebrand was also marred by controversy. The internet had a field day with her brand's claim of sustainability which was actually blatant greenwashing.
Star Products: The brand offers a nine-step routine valued at over $600 for all products. It is of course pricey as compared to other similar products in the market. But, if you really want to try something, you can give a chance to the exfoliator, face cream, and night oil.
6. Flower Beauty: Drew Barrymore
Flower Beauty is amongst the earliest celebrity beauty brands. Launched in 2013, it is a makeup line created by the very real Charlie's Angel, Drew Barrymore. The products come in super cute packaging, do what they claim to do, and most importantly, they are affordable.
Star Products: Flower Pots Powder Blush is easily one of the best powder blushes to ever exist. The Lash Warrior Mascara comes with a Spiked Warrior Brush that makes application super easy. And while you are at it, get your hands on the Supernova Celestial Skin Elixir.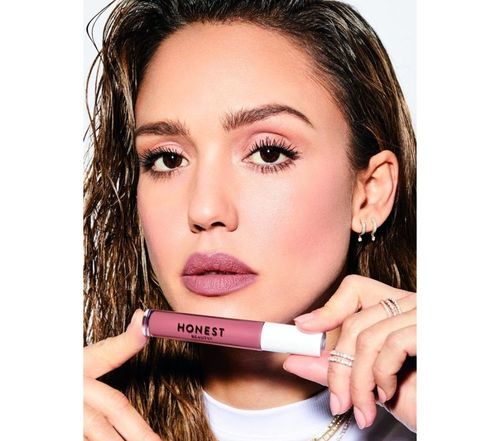 7. Honest Beauty: Jessica Alba
Launched in 2015, Honest Beauty is merely one branch of Jessica Alba's multi-million dollar Honest empire. It follows the same philosophy with which she created the Honest Company in 2012. With clean beauty at its core, this brand has truly struck a chord with people and has grown to become one of the biggest celebrity beauty brands.
Star Products: It is a great thing when celebrity product lines offer products that are 30$ or below. The Luminizing Glow Powder was there when the brand was launched and still maintains its popularity. The 2-in-1 Extreme Length Mascara + Lash Primer is a game-changer while the Beauty Sleep Resurfacing Serum brings you the best of exfoliation in a tube.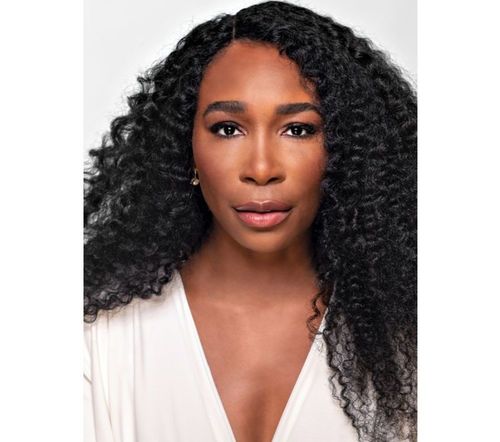 8. Eleven by Venus: Venus Williams
Celebrity product lines that are a result of the celebrity's personal experience are of a different league altogether. Williams always got horrible white cast from sunscreens and gradually it became her method of finding the right sun protection: the uglier it looks, the better the protection. So, in 2020, she added another branch to her flourishing brand with an SPF 30 face lotion.
Star Products: It of course has to be the Ace The Day Face Lotion SPF 30 and the Perfect Form Tinted Lip Balm SPF 15.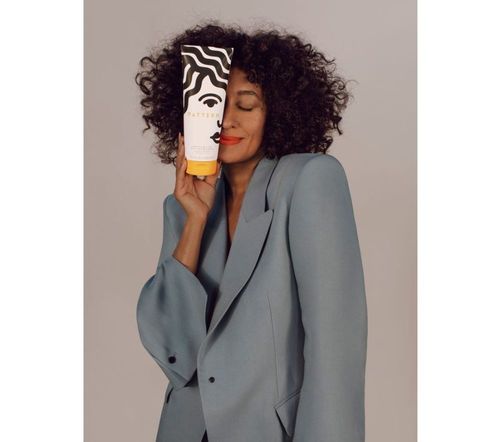 9. Pattern Beauty: Tracee Ellis Ross
Celebrity beauty brands that are created by women of color are reaching new heights of success and popularity. One such brand is Pattern Beauty. It was launched in 2019 by Tracee Ellis Ross based on 10 years of extensive market research. The idea was to create a brand that allowed women with curly hair to wear their hair naturally instead of taming it. True to its name, Pattern Beauty caters to all sorts of hair patterns.
Star Products: Let your curls feel the freedom with Pattern Beauty's Hydration Shampoo, Mist Spray, Detangling Nectar, and the humongous bottle of Leave-In Conditioner. Just try it all based on your hair needs because this brand will make your life easier.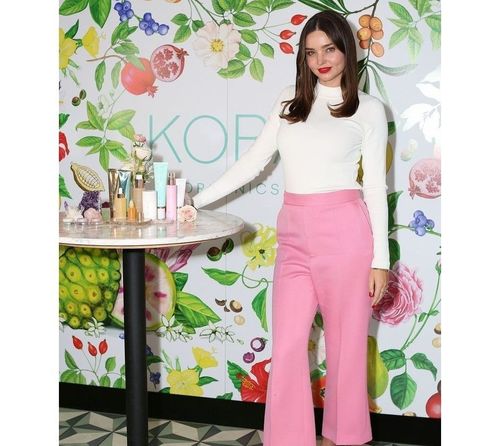 10. Kora Organics: Miranda Kerr
Here's another one of the celebrity beauty brands that appeared on the beauty scene way before celeb brands were a raging trend. Miranda Kerr conceptualized her skincare brand as early as 2006 and finally launched it in 2009. Kerr cares about what she puts on her skin so she created a brand that offers certified-organic products.
Star Products: Noni Glow Face Balm makes moisturizing fun and portable. Then there's Turmeric Glow Moisturizer and the Turmeric BHA Brightening Treatment Mask which offer a guaranteed path to radiant skin.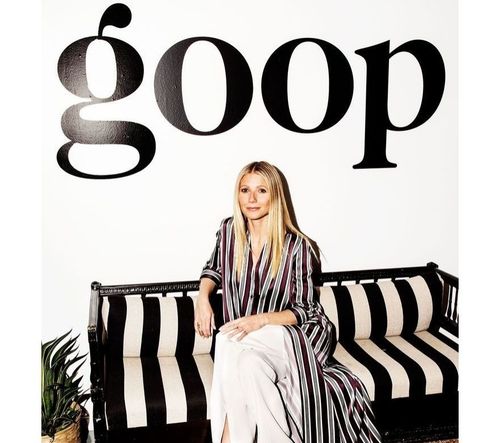 11. Goop Beauty: Gwyneth Paltrow
It was not really a surprise that Gwyneth Paltrow launched her skincare line back in 2015. But, if you thought the Kardashian-Jenner sisters had controversial beauty and makeup brands, you are in for a ride because Paltrow's Goop is most certainly winning for all the wrong categories. Some say that her "clean" product range is good but there is a majority who believe that they do nothing except make Gwyneth rich. To add fuel to the fire is Paltrow's beauty advice that includes vigorous dry-brushing and using sunscreen as a highlighter (Clearly, straight out of a dermatologist's nightmare).
Star Products: The best-reviewed products include the Goop G.Tox 5 Salt Detox Body Scrub, Goopglow Microderm Instant Glow Exfoliator, and Goop G.Tox 5 Salt Detox Body Scrub among others.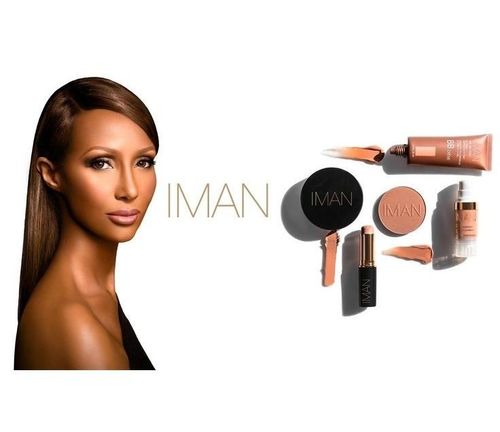 12. Iman Cosmetics: Iman
When it comes to awesome celebrity makeup brands, we can't help but think of Iman Cosmetics. Supermodel Iman Abdulmajid started the brand in 1994 which soon became a prestige brand for women of color. At the time, it filled the gap in the beauty market and catered to a vast array of skin tones. Now, it was not as vast as Fenty Beauty, but it was a huge step towards a change that Iman continues to endorse.
Star Products: Sheer Finish Bronzing Powder and Second to None Cream to Powder Foundation are a must-have. No questions asked.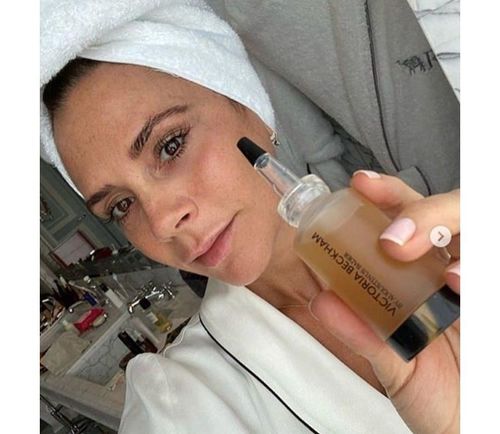 13. Victoria Beckham Beauty: Victoria Beckham
First, she captured hearts as Posh Spice, and then she went on to create some iconic fashion statements throughout her life. More recently, she partnered with Sarah Creal and merged their passions for beauty and creativity. And as a result, Victoria Beckham Beauty was created. It boasts of high-performance makeup and skincare products. Born during the London Fashion Week in the fall of 2019, of course, Beckham's beauty brand was going to be legendary.
Star Products: If you wish to buy something from Victoria's brand, then make sure the Future Lash Mascara, Lid Lustre, Satin Kajal Liner, Bitten Lip Tint, and Cell Rejuvenating Power Serum are at the top of your list.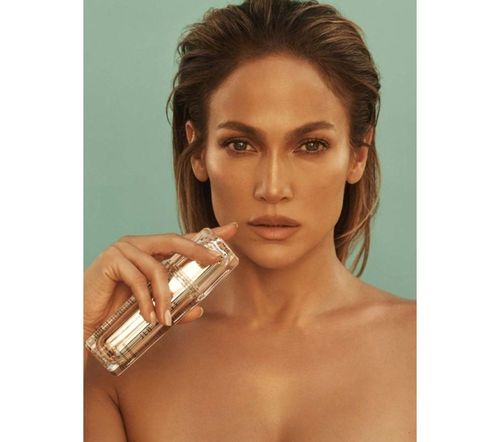 14. JLo Beauty: Jennifer Lopez
Another one of the highly-anticipated celebrity beauty brands belongs to Jennifer Lopez. And why not? She has been giving us beauty goals ever since she was Jenny from the block. The woman has not looked a day over 30 for the past 20 years. Of course, everyone wanted in on her beauty secrets. so, here we are. Lopez, who had entered the beauty scene with fragrances all those years back, launched her very own beauty brand in December 2020.
Star Products: That JLo Glow Multitasking Serum is the unchallenged hero followed by That Hit Single Gel Cream Cleanser and That Blockbuster Wonder Cream.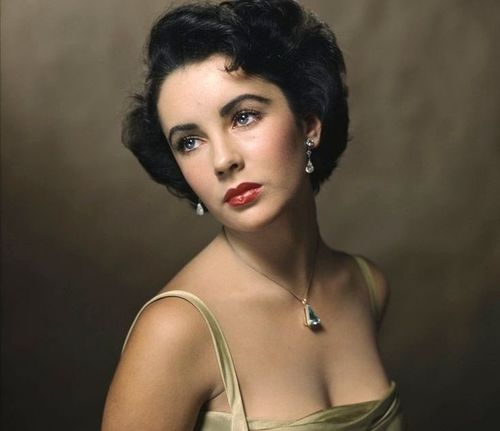 15. House Of Taylor: Elizabeth Taylor
Elizabeth Taylor, a glamor icon, gave her jewelry and fragrance lines the name "House of Taylor" in the 1990s. Working with professional perfumers, Elizabeth personally created her collection of signature scents, ensuring that each one was a peek into her unique, adventurous, and glamorous existence. Her authenticity and passion led to the creation of an award-winning perfume empire that boasts a total of 16 distinct smells and carries on her legacy even now.
Star Products: White Diamonds has a timeless and enduring appeal that makes it popular even today. Then there's the very bold Passion and the refreshing Gardenia.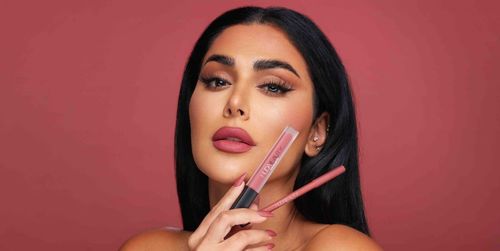 16. Huda Beauty: Huda Kattan
Huda Kattan is one of the popular makeup artists who runs her own makeup brand - Huda Beauty. She started with a makeup blog "Huda Beauty" before starting the cosmetics brand by the same name. Check out our guide to find the best huda beauty products.
Star Products: Huda Beauty Palette - Rose Gold Remastered, Huda beauty foundation.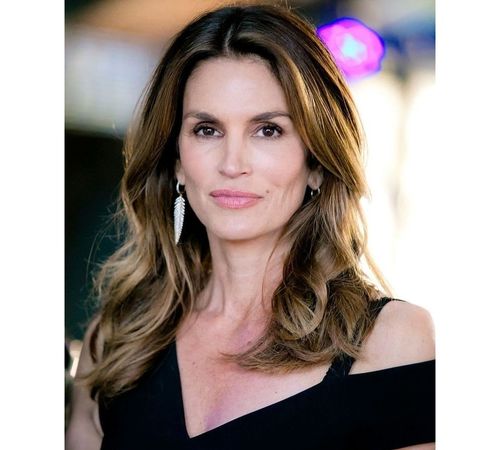 17. Meaningful Beauty: Cindy Crawford
Cindy Crawford did it before everyone else. She is the OG when it comes to celebrity beauty brands. She launched Meaningful Beauty in 2005 with Paris-based dermatologist Jean-Louis Sebagh who is famous as Europe's "King of Botox." And if this brand has managed to stick around for this long, they must certainly be doing something right.
Star Products: Meaningful Beauty Creme de Serum with its "potency of a serum and the moisturizing effect of a cream" is the undoubted star of this product line. The Revive & Brighten Eye Masque is something nice and soothing for the eyes which is also Cindy Crawford's go-to.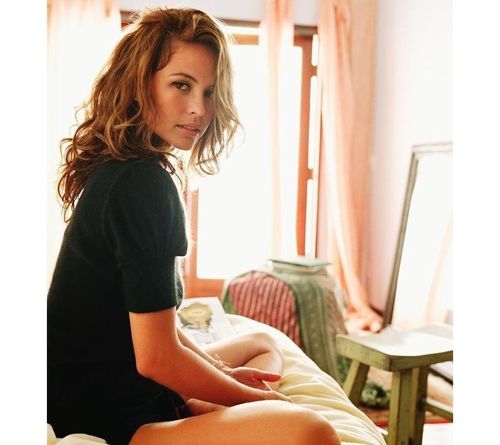 18. Josie Maran Cosmetics: Josie Maran 
Josie Maran was one of the biggest supermodels of the late 90s and early 2000s. She was also one of Maybelline's go-to faces back then. And she was definitely "born with it". Maran launched her own natural cosmetics product line in June 2007. And she has managed to establish a successful beauty brand with her Argan oil-centric collection of face and body products.
Star Products: The Argan Beta-Retinoid Pink Algae Serum is a multi-tasking serum, an overachiever, actually, that will give you remarkably soft, dewy skin. Then there's Pure Argan Milk, another pure and powerful secret for a refreshed, healthy glow.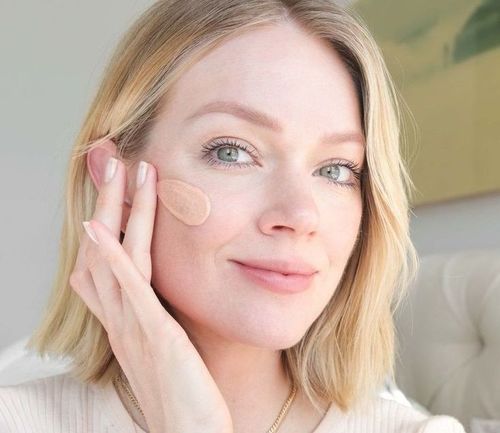 19. Wander Beauty: Lindsay Ellingson 
Former Victoria's Secret Angel Lindsay Ellingson teamed up with Divya Gugnani, former V.P. of innovation at QVC, to create, what is today a very successful beauty brand. And looking at their products and their demand, these ladies are clearly winning. Launched in 2015, Wander Beauty is one of the most popular celebrity beauty brands. It offers a simplified beauty regime that you can take wherever you go.
Star Products: Wanderlust Powder Foundation, Mile High Club Length and Define Mascara, Dualist Matte and Illuminating Concealer, and Baggage Claim Eye Masks are some of the products that you should give a chance at.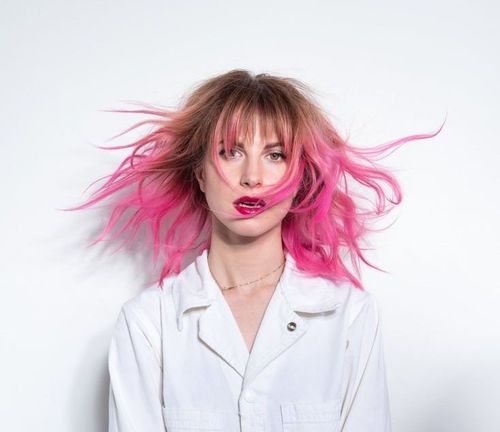 20. Good Dye Young: Hayley Williams
Paramore's Hayley Williams is known for her vibrant hair colors as much as she is known for her singing and songwriting. So, it only made sense that she created her line of semi-permanent hair dyes, Good Dye Young, with her longtime hairstylist and friend, Brian O'Connor. Launched in 2016, it is one of those celebrity product lines that give a huge bang for your buck.
Star Products: With celebs including Jojo Siwa and Dominic Fike flaunting some serious GDY colors, you have all the validation you need to go and try all that Hayley Williams' GDY has to offer. A must-try—All In This Together and DYEposit – Copper.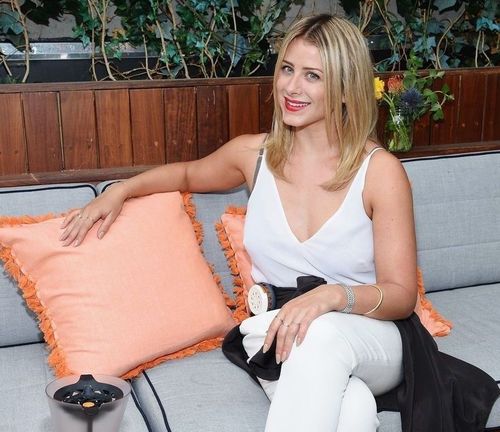 21. Love Wellness: Lo Bosworth
Here is another one of the celebrity product lines which is a result of its founder's personal experiences. Lauren Bosworth was going through some major health issues back in 2015 due to severe vitamin deficiencies. She realized that the situation with women's personal care and wellness was disappointing. And then a year later in 2016, Love Wellness, a female-first wellness company, was founded. The products are affordable and accessible with a straightforward message and cute packaging.
Star Products: Good Girl Probiotics, Bye Bye Bloat, Healthy Hair Probiotics, and Gut Feelings Probiotics are some of the products that you may try to kickstart your wellness journey.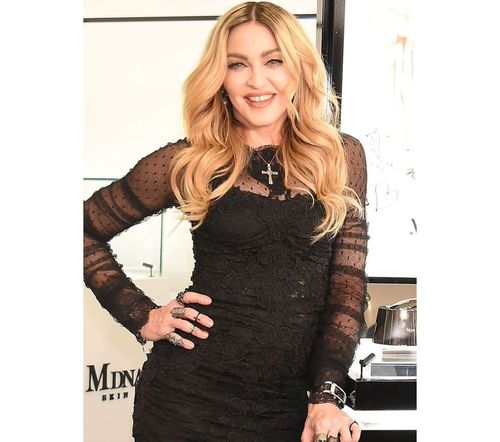 22. MDNA Skin: Madonna
In 2014, global music icon Madonna collaborated with MTG, Japan's leading beauty and wellness company to create her much-awaited beauty brand, MDNA Skin. It was only in 2017 that this brand made its debut in the US. And since this is the Material Girl's beauty brand, of course, it is tech-driven and uses some of the most luxe ingredients such as thermal water from Montecatini, Italy. It is one of the priciest celebrity beauty brands.
Star Products: The Rose Mist is to die for. The Reinvention Cream and The Beauty Roller have received glowing reviews from beauty editors.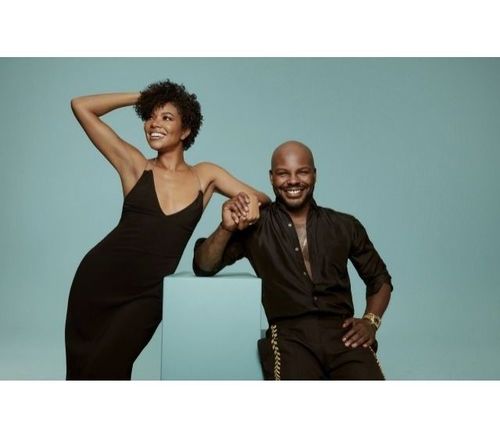 23. Flawless: Gabrielle Union
Did we not tell you that celebrity beauty brands owned by people of color that are aimed at people of color are truly special? Gabrielle Union suffered severe hair loss from rounds of IVF which led to the launch of Flawless, a hair-care line, in 2017. But, there was something missing. Come 2020 and Gabrielle decided to be hands-on with her brand and teamed up with her longtime friend and hairstylist Larry Sims to bring Flawless to where it is today- a majorly-Black-owned company with products designed for textured hair (including wavy, curly, and even coily), protective styles, and wigs at accessible prices.
Star Products: Flawless Hydrating Co-Wash Cleansing Conditioner removes buildup while also conditioning hair. And then there is the award-winning Flawless Defining Curl Cream.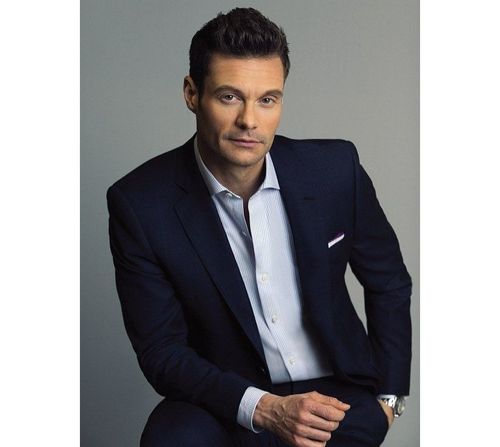 24. Polished: Ryan Seacrest
Ryan Seacrest knows the importance of having good and healthy skin. That's how he looks the same as he did in 2002 when he first entered the spotlight. Lucky for us, we can now look as polished as him. How? He launched his skincare line by teaming up with the famous Dr. Harold Lancer. He has become yet another name to be added to the ever-growing list of celebrity beauty brands.
Star Products: The Daily Micro-Scrub truly works. Dual Cleanse & Shave and Oil-Free Moisturizer SPF 30 Broad Spectrum Sunscreen will help you attain the Seacrest glow for sure.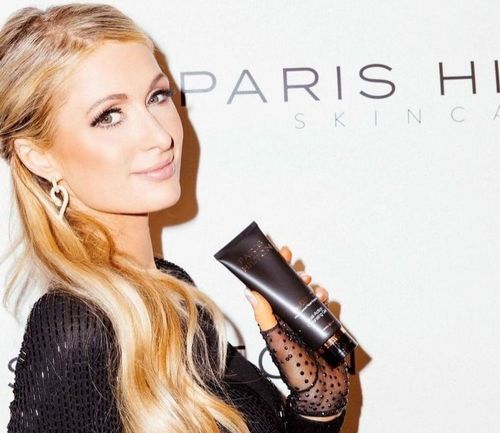 25. ProD.N.A.: Paris Hilton
She is only second to Britney Spears when it comes to fragrances. And now, a skincare line by the ever-radiant Paris Hilton? That's fetching! Of all celebrity beauty brands, this one is getting more popular with every passing day. While Paris Hilton herself has an extensive 12-step skincare routine but her beauty brand offers six basic products. Launched in 2018, ProD.N.A. comes after a successful makeup and fragrance line.
Star Products: ProD.N.A. Lift and Firm Eye Cream will change your eye care game because it immediately de-puffs and even Paris Hilton swears by it. ProD.N.A. Advanced Recovery Serum, Face & Décolletage Cream, and Gold Peel-Off Mask are also something you don't want to miss out on.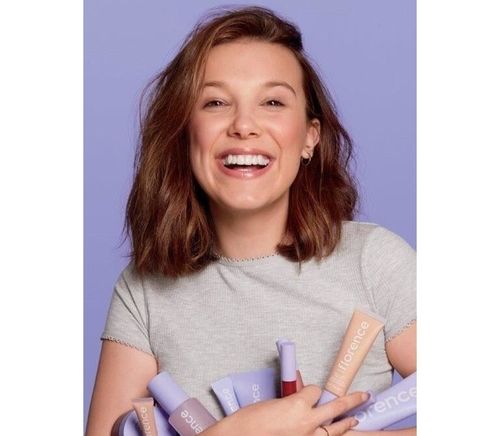 26. Florence by Mills: Millie Bobby Brown
If you have been watching Stranger Things like everyone else in the world right now, then you know who Millie Bobby Brown is. She was 12 when the show first came out and we have seen her grow. After having wowed everyone with her acting, she has now stepped into the beauty market with her skin and makeup collection, Florence by Mills. Named after her grandmother and her own nickname, Millie launched her beauty brand in 2019. It is especially a big hit with teens but it is most definitely not a teen beauty brand. It is for everyone!
Star Products: This is one of the cutest celebrity makeup brands out there. The Mind Glowing Peel Off Mask,16 Wishes Eyeshadow Palette, and Clean Magic Face Wash are some of the bestselling products.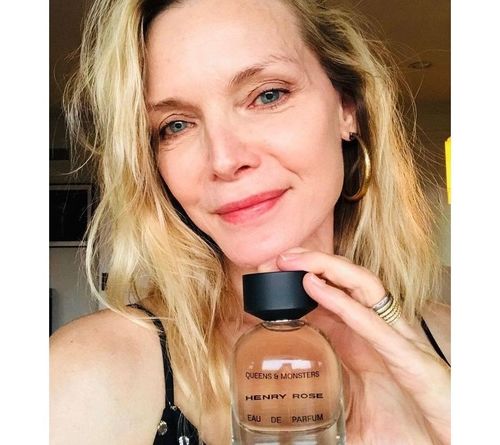 27. Henry Rose: Michelle Pfeiffer
Michelle Pfeiffer loves perfumes and it was her passion and deep interest in what actually goes inside our favorite perfumes that led to the creation of Henry Rose, Pfeiffer's very own perfume brand. Launched in 2019, this line of fragrances offers a "collection of transparent, genderless fine fragrances made with safe synthetics and naturals". They are so elegant that you will fall in love with this brand in an instant.
Star Products: Choosing fragrances is an extremely personal preference but if you want some pointers, there's always the zesty, fresh, and warm Windows Down Eau de Parfum which is by far the most popular perfume the brand has to offer. You might also like other popular choices including Torn Eau de Parfum and Flora Carnivora Eau de Parfum.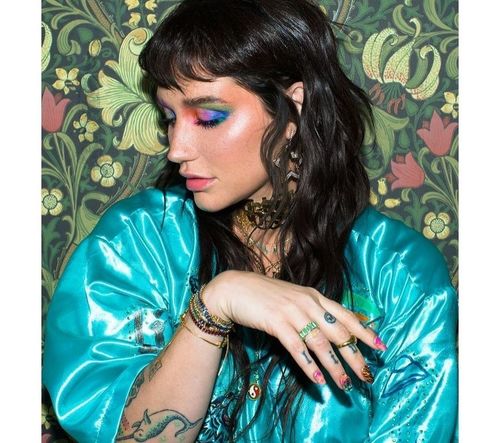 28. Kesha Rose Beauty: Kesha
Kesha knows how to have fun with her makeup. So, when she announced that she will launch her very own makeup brand, it got everyone extremely excited. Kesha Rose Beauty was one of the most anticipated celebrity makeup brands. It was launched in 2019 in partnership with HipDot Cosmetics. This beauty line is inspired by Kesha's makeup choices that often switch between edgy, glam, natural, and of course, glitter.
Star Products: Kesha Rose FTW Eyeshadow Palette is undoubtedly the star of this collection with very happy and fun colors. An absolute stunner that is loved by everyone including Kesha.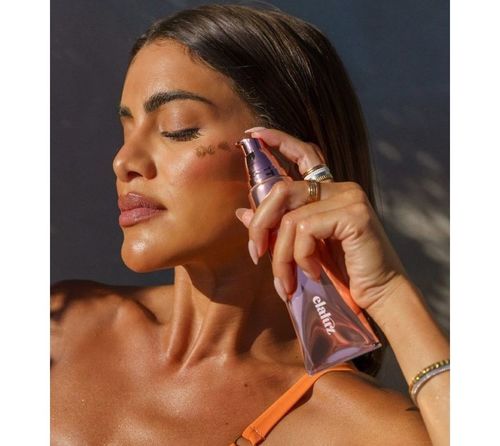 29. Elaluz: Camila Coelho
If you are a makeup enthusiast, then you know who Camila Coelho is. She has been on the beauty and makeup scene as one of the "original influencers" who started as a blogger. She has amassed a massive following on Instagram as well as her YouTube channels. What started as a hobby and passion for beauty has now transformed into a full-fledged beauty brand that was launched in August 2020. Coelho describes it as a "mindfully luxurious brand".
Star Products: Elaluz All Day Beauty Water and Beauty Oil were one of the very first launches and also happen to be the most popular. The Lip And Cheek Stain is a multitasking product that Coelho likes to compare to a white T-shirt. Another hero product from this brand is their 24k Lip Therapy.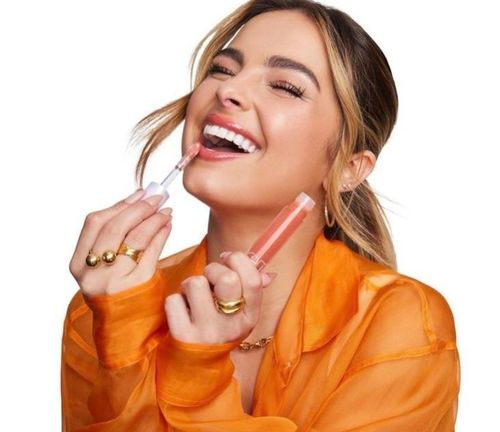 30. Item Beauty: Addison Rae
This new age of social media has given rise to several celebrity beauty brands. And one such beauty brand is Item Beauty created by TikTok star Addison Rae with her mother, Sheri Easterling (who is also a makeup artist). Launched in 2020, this cruelty-free and vegan beauty brand was inspired by Addison's teenage dance performances. It has surely created waves and has gone on to become one of the only Gen-Z and influencer-led brands at Sephora.
Star Products: Despite the mixed reviews, the Item Beauty Overdew Clean Intensive Cream Moisturizer with Argan Oil, Lash Snack Clean Lengthening Mascara, and 'Come Thru' Lip Quip Clean Moisturizing Lip Gloss are particularly popular.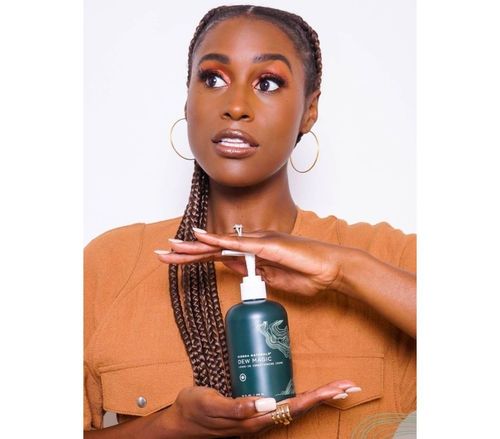 31. Sienna Naturals: Issa Rae
The beauty industry has failed Black women. And it continues to do it even today. But, some Black women have had enough and decided to launch their own brands centered around women of color. One of those celebrity product lines is Sienna Naturals, created by Hannah Diop. She was later joined by Issa Rae when the brand went through a revamp. Launched in 2012, this is a haircare brand that combines science and nature to give the utmost care to textured hair.
Star Products: The Lock and Seal Anti-Breakage Serum smells like a garden and protects like a warrior. The Plant Power Repair Mask is a deluxe spa treatment in a bottle and gives the softest hair ever!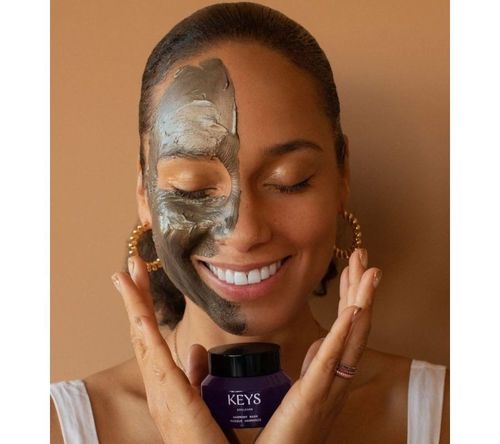 32. Keys Soulcare: Alicia Keys
The year 2020 witnessed the launch of several celebrity beauty brands. And one such brand was Keys Soulcare created by Alicia Keys with dermatologist Renee Snyder (who is also the co-founder of W3LL People, a clean beauty brand). This brand is based on what Keys has preached over the years through her songs. It is giving a whole new meaning to skincare which is more than just the products. The focus is on the ritual of it all.
Star Products: The gentle and luxe Golden Cleanser is a cleanser straight out of dreams. The Be Luminous Exfoliator is a powder exfoliator that is activated with water and is great for sensitive skin. Another thing that you must keep an eye out for is the Obsidian Facial Roller.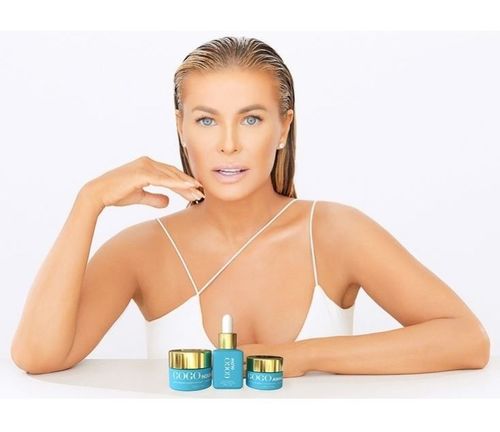 33. Gogo Skincare: Carmen Electra   
Go Go Dancer is a single by Carmen Electra produced by Prince that wowed everyone with its release in 1993. And it was in 2020 that Carmen launched her unisex, cruelty-free, vegan beauty line which is inspired by that very song. With three basic products in packaging reminiscent of water, Gogo Skincare is one of those celebrity beauty brands that focus on being simple yet impactful.
Star Products: The Gogo skincare system that consists of a hyaluronic acid serum, vitamin C-based eye cream, and moisturizer is said to be worth the money.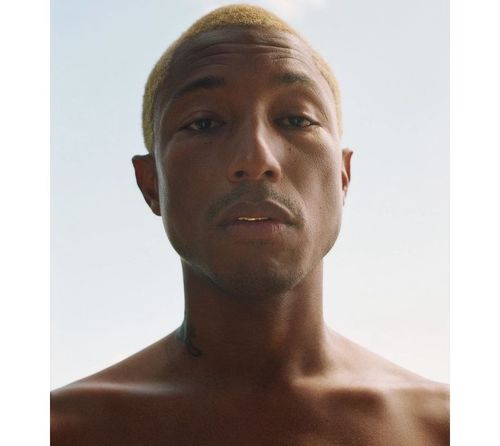 34. Humanrace: Pharrel Williams
Pharrell Williams has not aged a day in the last two decades which has made people wonder if he has a Dorian Grey kind of situation going on. (You know, the whole deal with a portrait in the attic that is aging on his behalf!) Okay, it's also the genes, but they cannot be everything. The world wanted to know Williams' beauty secrets and we finally got them in the form of his beauty brand, Humanrace in late 2020. It is one of the consciously made celebrity product lines. Its packaging is green not only in color. The bottles can be refilled and are made with "over 50% post-consumer recycled landfill plastic".
Star Products: The Lotus Enzyme Exfoliator is the clear winner with 8% glycolic acid. The Humidifying Cream is not far behind though. In fact, if you want to try one product from the whole range, let it be this one. Rice Powder Cleanser has a frothy slightly gritty consistency that buffed away all that dead skin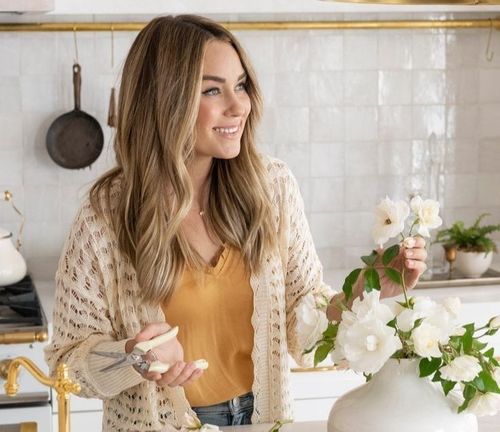 35. Lauren Conrad Beauty: Lauren Conrad
One of the most surprising celebrity beauty brands to come out has been Lauren Conrad Beauty. No one was expecting this announcement. No one! Imagine the collective degree of surprise all of us went through when Lauren Conrad officially launched her beauty brand in 2020. It is vegan, cruelty-free, and truly worth it.
Star Products: Conrad poured her heart into the Liquid Eyeliner and it shows! The Lip Gloss has won over the beauty community as well.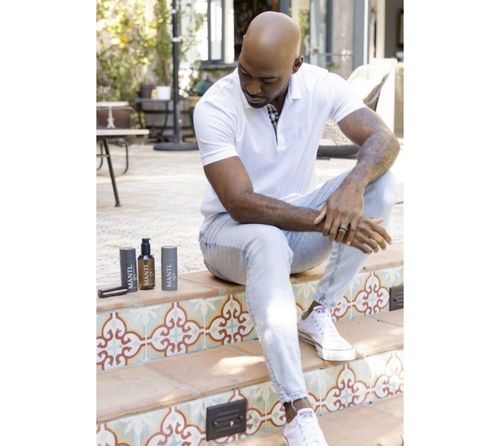 36. Mantl: Karamo Brown
Skincare for men doesn't get a lot of attention. (Thanks, patriarchy, and archaic gender roles!) But, Karamo Brown is on a path to change that. He launched Mantl, a skincare line for men, especially bald men in 2020. This is one of those celebrity product lines that are created out of the celeb's own life experiences. After facing his own struggle with hair, Brown wanted to create not just a line of skincare and grooming products. Instead, he wanted to create "a sense of community" to change the narrative around baldness.
Star Products: The Face + Scalp Invisible Daily SPF 30 Broad Spectrum and the Face + Scalp Cleanser are the ones doing the winning out there.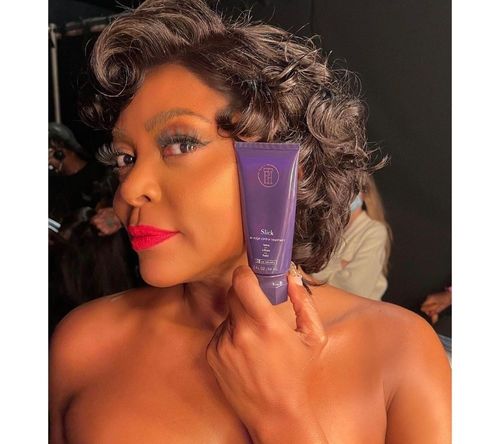 37. TPH by Taraji: Taraji P. Henson
Who hasn't been fascinated by Taraji P. Henson's ever-changing and always so gorgeous hairstyles? We surely have been. Moreover, hair has been a significant part of Henson's identity. So, it makes total sense that she came out with her very own haircare line in 2020. She described it as: "I don't want people to think that this is a line that is just targeted at natural hair. This line is also for wigs. It's for installs, braids, locks, straight hair, curly hair…Yes, I'm a Black woman, and I'm always going to stick up for us first because we get left behind, but I want this to be all-inclusive."
Star Products: The Hustle and Co. Co-Wash and the Scalp Scrub are the top favorites from this brand. Then there's Master Cleanse, a targeted scalp wash which, as the name suggests, will clean your scalp of weeks of build-up masterfully.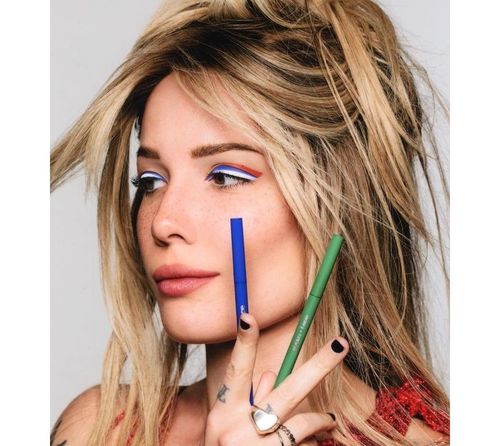 38. About-Face: Halsey
2021 was a big year for Halsey who launched their very colorful and new makeup line, About Face. Their love for makeup, especially bright and colorful eye makeup is well known. And About Face became a platform for them to share this very love for makeup with the world. Now, celebrity makeup brands are often received with some skepticism but Halsey's brand impressed everyone instantly.
Star Products: There's the Light Lock Highlight Fluid which lets you add the perfect shimmer to your face. The Matte Fluid Eye Paints are available in six pretty shades of navy blue, emerald green, baby pink, white, brown, and tan, add eye makeup fun.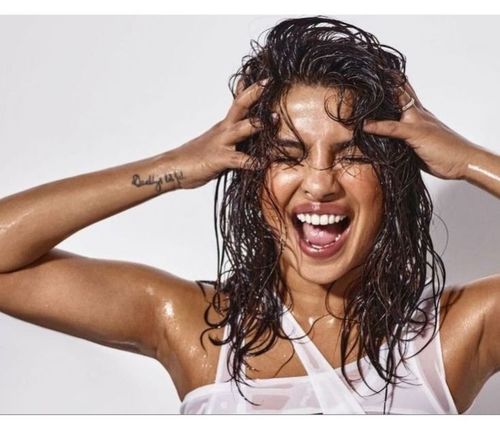 39. Anomaly: Priyanka Chopra Jonas
Indian women are known for their gorgeous tresses. And it was high time that somebody brought Indian hair magic to the global beauty scene. So, in February 2021, Priyanka Chopra launched her affordable and eco-conscious haircare line, Anomaly. With a beautiful floral scent, this brand aims to bring affordability to sustainable products. The packaging is manufactured entirely from recycled plastic waste that was diverted from landfills and plastics that were headed for the ocean. Chopra said about the brand: "You shouldn't have to choose between what works and what's good for you or for the planet. Anomaly helps you make beautiful choices."
Star Products: Anomaly Dry Shampoo is one of the best dry shampoos out there. The Hydrating Shampoo and Smoothing Conditioner work well too.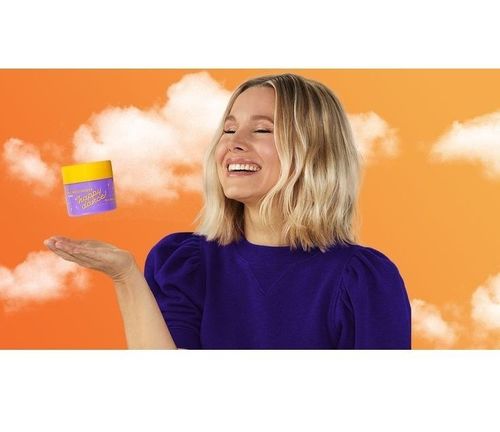 40. Happy Dance: Kristen Bell
2020 was a stressful time for all of us. We don't think anyone has been able to fully recover from that. And in times like these, Kristen Bell came out with her CBD-based beauty brand, Happy Dance in hopes that all of us will be able to go to our good place. (Get it? Good Place?)
This is one of the well-received celebrity beauty brands that gave us affordable, stunning, CBD-infused products that smell like a luxe vacation.
Star Products: Coconut oil has been a big part of our lives in one way or another. But, the CBD Head-to-Toe Coconut Melt will change the way you look at coconut oil. The CBD Face Cream and the Bath Bombs are quite a rage too. Basically, everyone loves Happy Dance.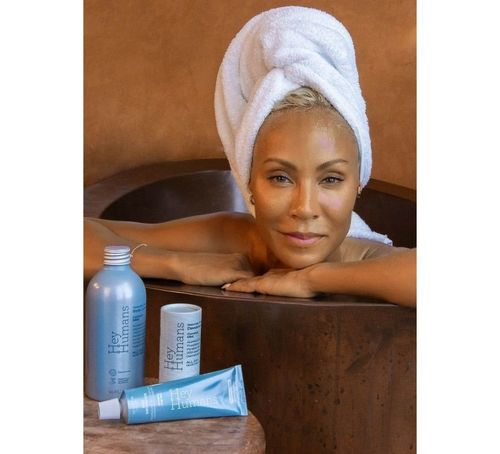 41. Hey Humans: Jada Pinkett Smith
Hoping to lead the way in terms of environmentally conscious celebrity beauty brands, comes Jada Pinkett Smith with her accessible and eco-conscious brand, Hey Humans. The brand was launched in 2021 with 18 products that included body wash, deodorant, lotion, and toothpaste. This Target-exclusive brand was created with sustainable packaging.
Star Products: Hey Humans Naturally Derived Body Lotion in Banana Aloe is like a refreshing smoothie but for your skin and with considerably less stickiness.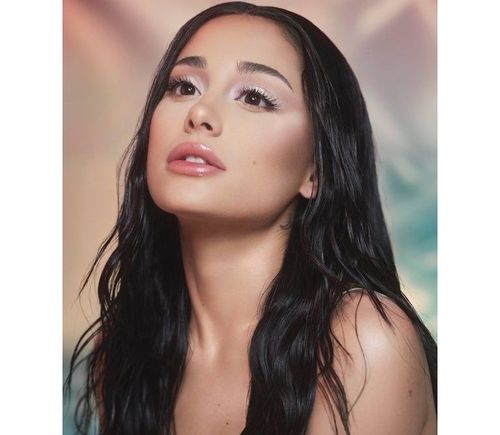 42. R.E.M. Beauty: Ariana Grande
The last two years have seen quite some interesting celebrity beauty brands ranging between both good and bad. And Ariana Grande's R.E.M. Beauty is one of the good ones. Launched in November 2021, it has captured hearts across the world with its wide range of high-performing and innovative beauty products that let you emulate Grande's signature looks with ease.
Star Products: Midnight Shadows Liquid Eyeshadow is highly pigmented, long-lasting, and comes in a variety of shades including matte, metallic, and sparkly. At The Borderline Eyeliner Marker will let you have a cat eye sharp enough to kill. The lightweight, non-sticky, and hydrating formula of On Your Collar Plumping Lip Gloss comes with nostalgic 90s vibes. Check out the best REM beauty products before you finalize your purchase.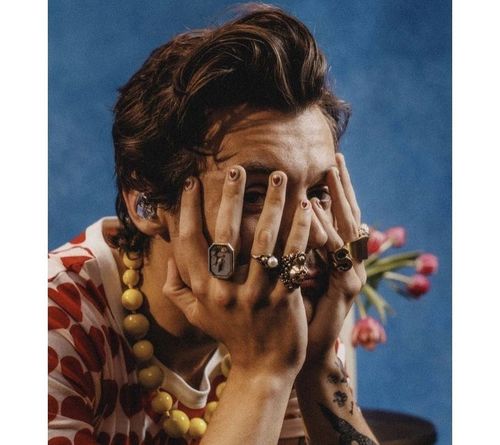 43. Pleasing: Harry Styles
Here's one name that we didn't expect to see amongst celebrity beauty brands but we should have. Harry Styles, a man of many talents, known for his music as well as eccentric looks decided to dive into the beauty business with the launch of his life brand, Pleasing. Launched in 2021, its first drop consisted of skincare and nail polishes. Fast Forward to a year later and we have an extension of the skincare line into makeup with a Pleasing x Marco Ribeiro collab.
Star Products: The Pleasing Pen is s a dual-sided rollerball that gives out the best of two worlds and contains lip oil on one end and an eye serum on the other. The eye serum leaves you with a "satisfyingly icy feel" whereas the lip oil is unlike any lip oil you might have experienced that gives ample hydration but without the shine.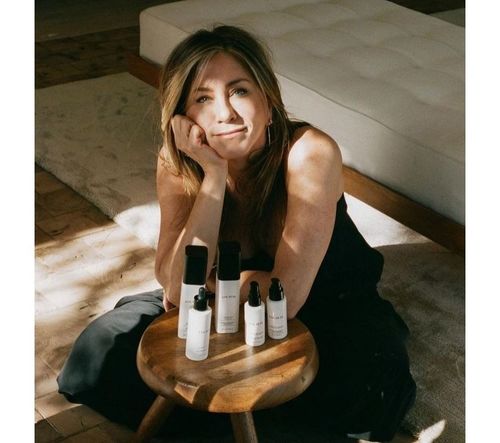 44. LolaVie: Jennifer Aniston
She once took over the hair salons with her iconic Rachel haircut. And now she is back to take over your shower routine. Jennifer Aniston launched her haircare brand, LolaVie in September 2021. And everybody is excited about it. Because Aniston and good hair have been synonymous ever since we have known her. This makes it one of those celebrity beauty brands that everyone wanted but didn't know that they did.  Because in Aniston we trust. The brand is named after the Friends actress' own nickname and it is doing amazing!
Star Products: The Glossing Detangler and the Perfecting Leave-In are good at their job of giving smoother and softer hair.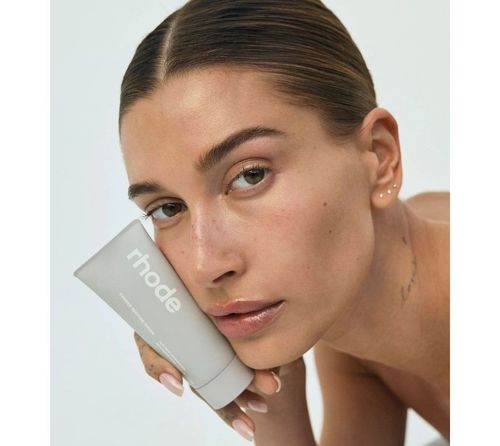 45. Rhode: Hailey Bieber
Rhode Skin was launched in 2022 and it did not take a long time for it to become one of the most popular and favored celebrity beauty brands ever! This beauty brand is based on Hailey Bieber's preference for skin that looks like a glazed donut. It promises super smooth and delicious-looking skin at affordable prices. No wonder, everyone on the internet is loving Rhode Skin.
Star Products: The Peptide Glazing Serum and Barrier Restore Cream are two products that give out the best glow. And for shiny and plump lips, you have to have the Lip Treatment.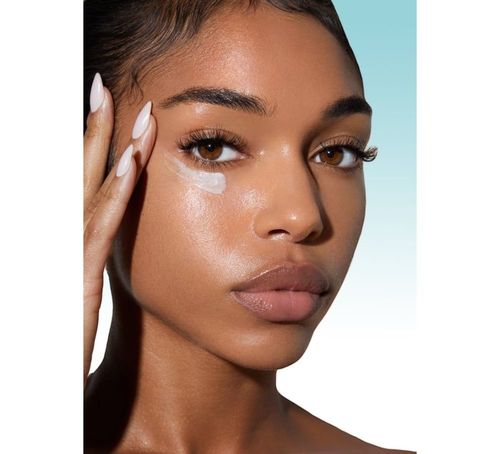 46. SKN by LH: Lori Harvey
Lori Harvey has very sensitive skin and was struggling with it ever since her teens. It got worse when she got into modeling. So, with the help of dermatologists and cosmetic chemists. Harvey has come up with her skincare line that deals with hyperpigmentation in sensitive skin. Finally, in 2021, she launched SKN by LH with five basic products — cleanser, toner, serum, eye cream, and moisturizer.
Star Products: Peptide Eye Complex, Goji Berry Cleanser, and White Tea Toner are some of the top-rated products.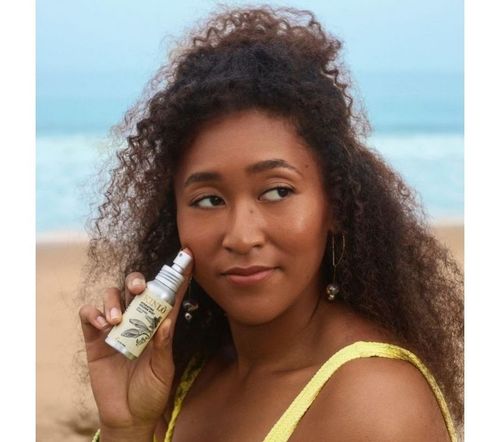 47. KINLO: Naomi Osaka
One of the most awaited celebrity beauty brands is Naomi Osaka's KINLÒ. Founded by the tennis star in 2021, this is a skincare line for melanin-rich skin which is generally ignored by the beauty industry. Not anymore, though! She joined hands with dermatologist Dr. Naana Boakye to bring her dream brand into existence.
Star Products: The SPF 50+ Melanated Tint is a water-resistant sunscreen that contains 12% zinc oxide and niacinamide. The Hydrating Eye Cream soothes the under eyes while the Hydrating Golden Mist helps you treat the aftermath of spending too much time in the sun.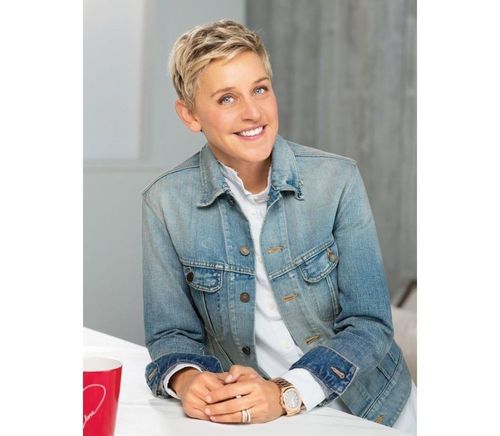 48. Kind Science: Ellen DeGeneres
Of all the celebrity beauty brands, this one was a surprise. The famous comedian and talk show host, Ellen DeGeneres launched an age-positive skincare brand in October 2021 with the celebrity makeup artist, Victoria Jackson. And it is called Kind Science. (Even though DeGeneres is out there facing some serious accusations of being the opposite of "kind"). She has described it as: "Kind Science isn't about anti-aging because aging is a good thing, it shows you've lived a lot, learned a lot, and hopefully laughed a lot...I want to keep laughing, just with fewer laugh lines and wrinkles!"
Star Products: The Kind Science Gentle Cleanser does a good job of removing makeup including mascara. The Micro Exfoliant+ is the "it-product" of this range followed by the Hydration Cream.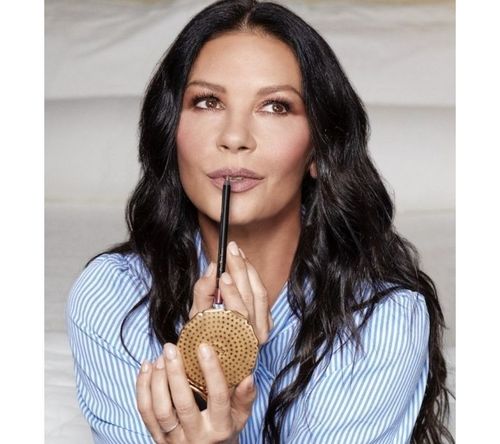 49. Casa Zeta-Jones: Catherine Zeta-Jones
Catherine Zeta-Jones expanded her full-blown lifestyle brand, Casa Zeta-Jones in 2020 into the beauty domain with a color cosmetics line. It has been developed with the team behind Wunder2 Cosmetics and offers products with effortless elegance. The shades are of course inspired by the looks and preferences of Zeta-Jones herself.
Star Products: You can now create the signature sultry look of Catherine Zeta-Jones with My Mascara. The Case Zeta-Jones Lipstick is another must-have.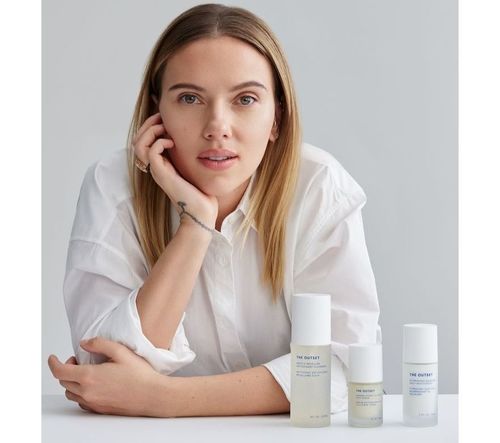 50. The Outset: Scarlett Johansson
Actress Scarlett Johansson joined hands with Kate Foster to give the world a consciously clean beauty brand that is straight out of a skincare minimalist's dreams. The Outset has simplicity at its core and wants to emulate the same effect in the beauty space as that of a white tee in fashion.
Star Products: Their 3-step regimen is as basic as it can get. The Gentle Micellar Antioxidant Cleanser, Firming Vegan Collagen Prep Serum, and Nourishing Squalane Daily Moisturizer promise hydrated and radiant skin. And once you are done with your products, you can order refills of your favorite products. A true sustainable way to reduce waste!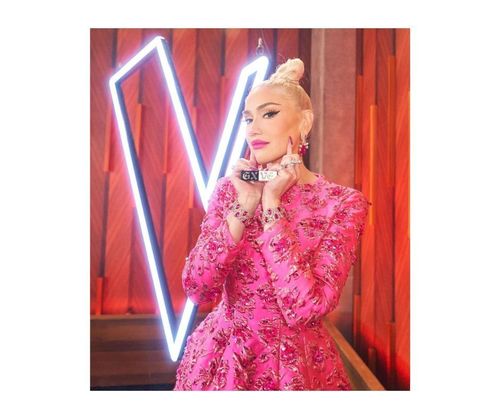 51. GXVE: Gwen Stefani
The market is flooded with celebrity makeup brands but then there are some brands that are welcomed with open arms in spite of everything else. Gwen Stefani launched GXVE in March 2022 and it is completely impossible to not swoon over it. All the products are inspired by Stefani's signature looks.
Star Products: The kiss-proof and long-lasting Original Me Clean High-Performance Matte Lipstick has already captured hearts. The Anaheim Shine Clean High-Performance Satin Lipstick is a dreamy matte lipstick. And the highly pigmented and easy-to-blend Eye See in Color Clean Multidimensional Eyeshadow Palette definitely understood the assignment.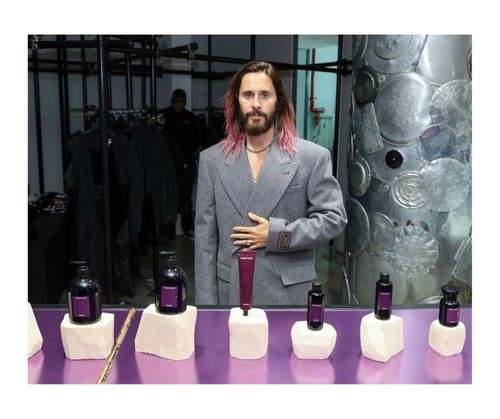 52. Twentynine Palms: Jared Leto
 Jared Leto's Twentynine Palms is one of the latest celebrity beauty brands to launch in 2022. The brand name is named after a small city in California and has come as a nice surprise for people who have always wanted to know the secret behind Leto's youthful complexion. An 11-piece line of gender-neutral skin care, body care, and hair care items has been unveiled, along with a $97 eye cream.
Star Products: The brand has launched very recently so it is not possible to say which products are winning. However, an eye can be kept out for Mesquite Springs Hydrating Serum and the Cosmic Cypress Facial Cleanser.