Ariana Grande R.E.M Beauty Bestsellers For 2023
Sahiba Tandon
Updated At 20 Nov 23
Ariana Grande Rem beauty has become a bestseller ever since the popstar released her cosmetic brand in 2021. Her makeup products are not only beautiful but also paraben and cruelty-free! One of the best celebrity beauty brands, we list REM Beauty 15 best-selling products.
15 REM Beauty Bestsellers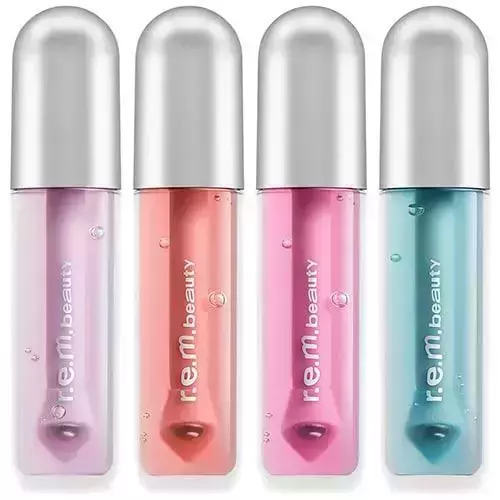 1. Essential Drip Lip Oil
The lip oil helps provide the ultimate shine to the lips while hydrating the lips. It is made with coconut oil and different floral flavors. The lip oil is available in four bright colors including lavender, mint, raspberry, and peachy pink. The lipgloss, or rather lip oil, by Ariana Grande rem Beauty, is a bestseller everybody has become a fan of!
Pros
- Hydrates 
- Instant shine on the lips
- Available in different fun shades
Read More: Fenty Beauty Bestsellers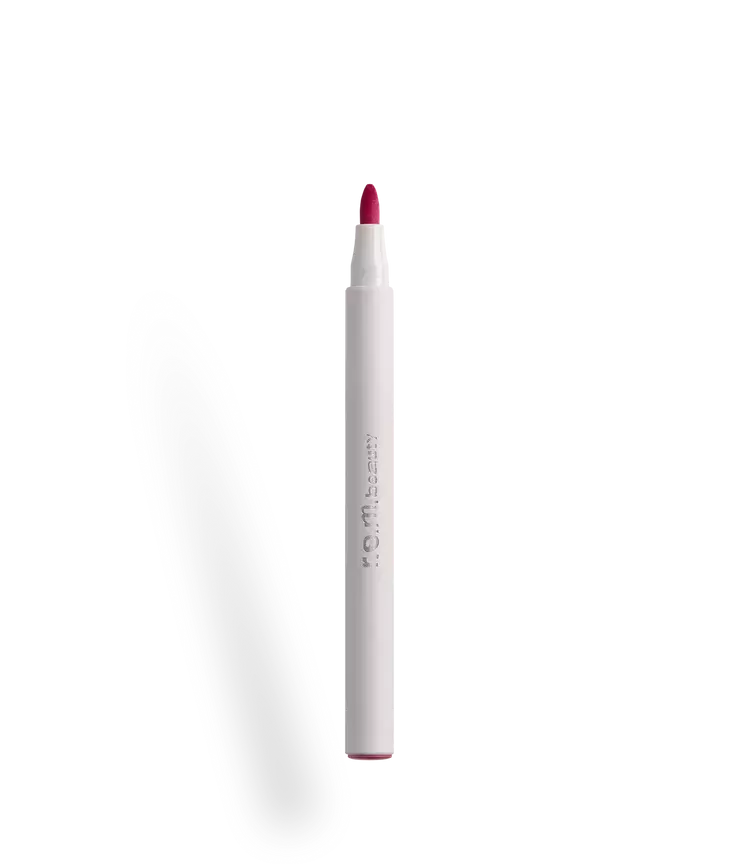 2. Practically Permanent Lip Stain Marker
The Ariana Grande rem lipstick, or rather this lip stain marker is a soft strawberry pink aka Popular, which is actually the most popular shade! The lip stain marker is not only for outlining but for filling inside the lip too! It is available in four different shades of four beautiful pink colors: Soft Strawberry Pink, Raspberry Red, Cool Berry, and Soft Mauve Wine. 
Pros
- Long-lasting
- Non-drying, comfortable feeling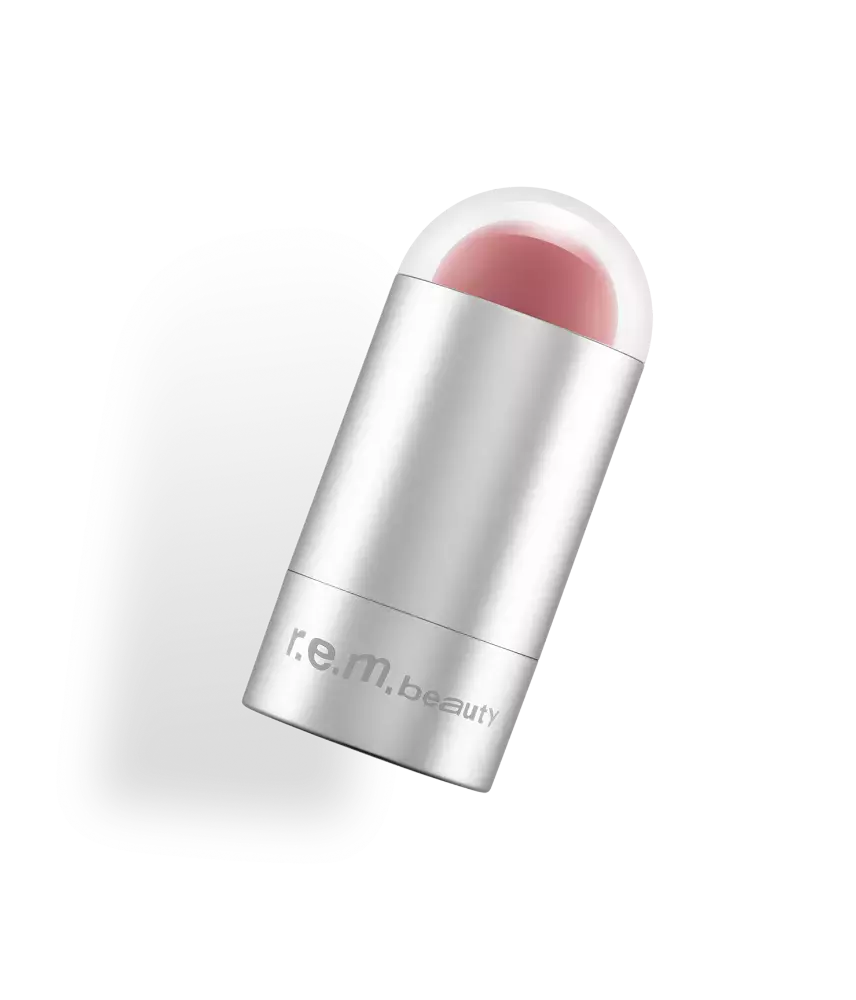 3. Eclipse Blush and Lipstick
These types of multi-tasking Ariana Grande Rem beauty products make Rem beauty unique. The Ariana Grande rem lipstick and blush come in a useful stick that is filled with natural ingredients like safflower seed oil and chinensis seed oil. The Eclipse blush and lipstick are available in 10 shades.
Pros
- Dual functions
- Smooth Texture
- Affordable
Read More: Sephora Bestsellers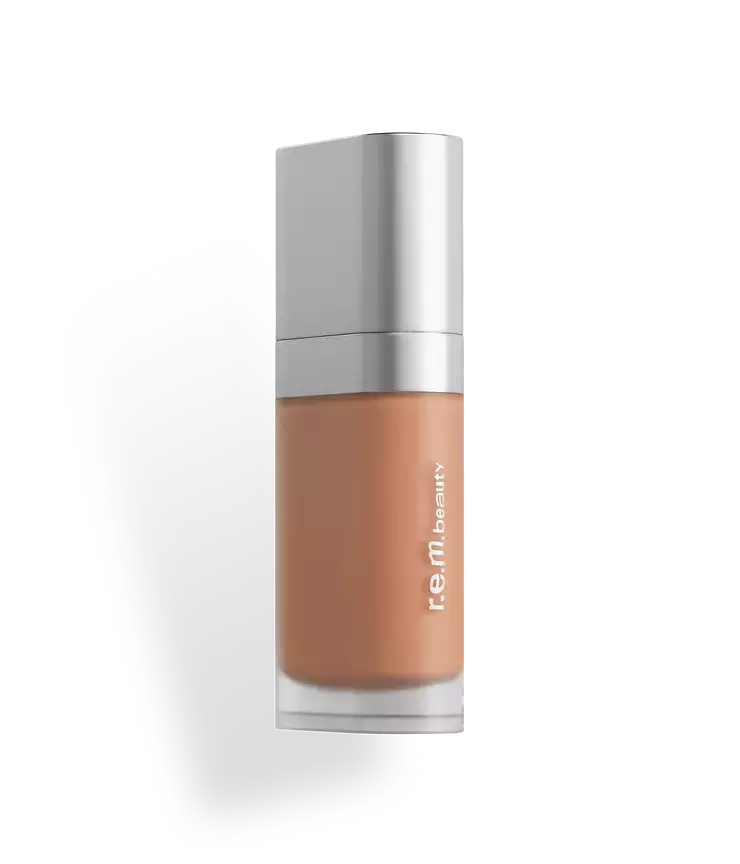 4. Sweetener Foundation
It is made with natural ingredients like raspberry leaf extract and hyaluronic acid spheres. There's an abundance of positive reviews that say that the foundation is not only light on the skin after the appliance but doesn't dry all day long either! It also provides hydration for the skin. One of the most popular products from Ariana Grande makeup line, this foundation comes in a whopping 60 shades as well.
Pros
- Weightless
- Hydrates skin
- Made with natural ingredients
Read More: Best Foundations At Sephora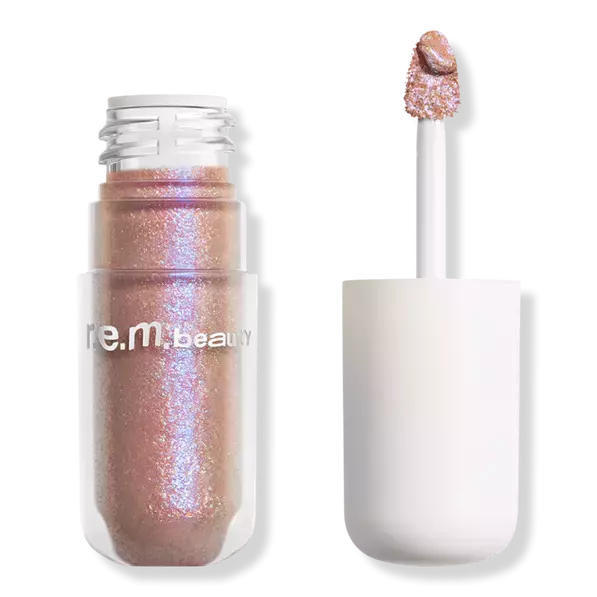 5. Midnight Shadows Lustrous Liquid Eyeshadow
Glossy and full of shimmer, this liquid eyeshadow is a REM beauty bestseller. Available in 8 different shades, the eyeshadow gives an instant flair and shine to the eye with just a touch. This is the Ariana Grande rem beauty product that is favourite for many including supermodel Hailey Bieber!
Pros
- Waterproof 
- Made with clean and vegan ingredients
- Provides great coverage
Read More: Ulta Bestsellers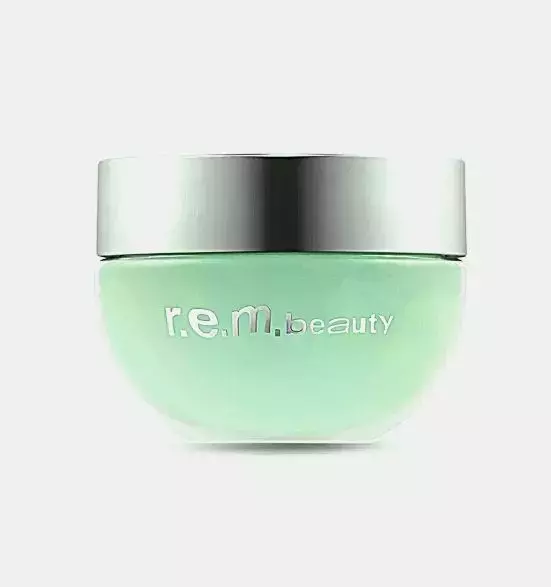 6. Full Night's Sleep Cooling Blurring Undereye Balm
To help prevent dark circles, Rem Beauty has introduced an eye balm for depuffing the undereye area. It's their Full Night's Sleep Cooling Blurring under eye balm. Ingredients like gotu kola, caffeine, and mushroom extract are used in this puffy eye problem-solving product.
Pros
- Lightweight eye balm
- Provides coolness to the face
- Nice base for makeup
Cons
- Needs refrigeration at all times.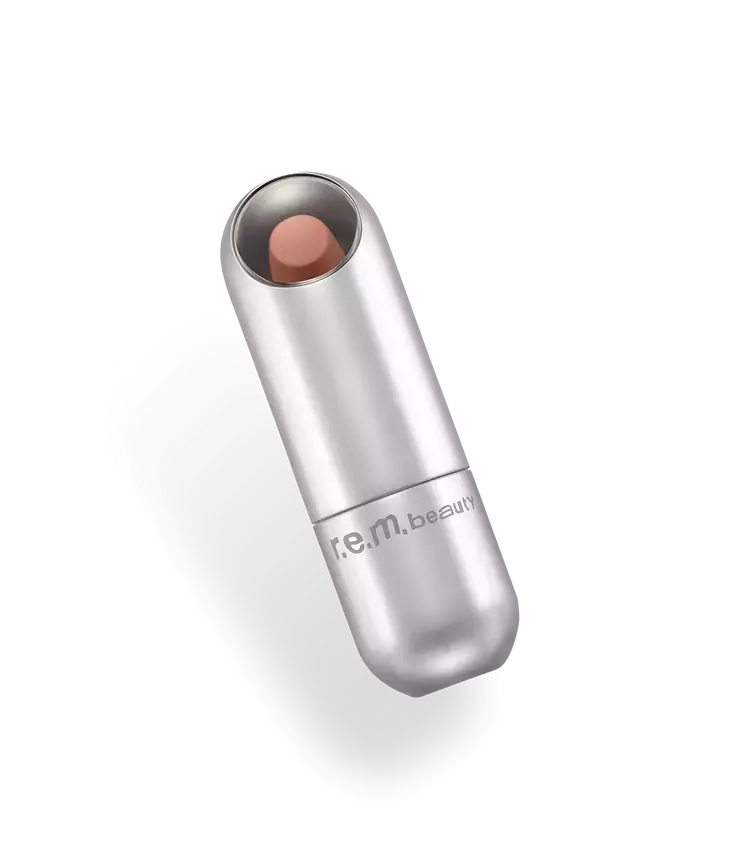 7. On Your Collar Matte Lipstick
A matte lipstick's USP is this smooth texture that doesn't wear off after some time of application. The Ariana Grande rem lipstick is smooth, long-lasting, and fills the USP perfectly. The matte Ariana Grande rem lipstick can be purchased in six colors, from dark shades like Twilight to lighter ones like Bubbly.
Pros
- Creamy Texture
- Doesn't dry
- Stays on for a long time.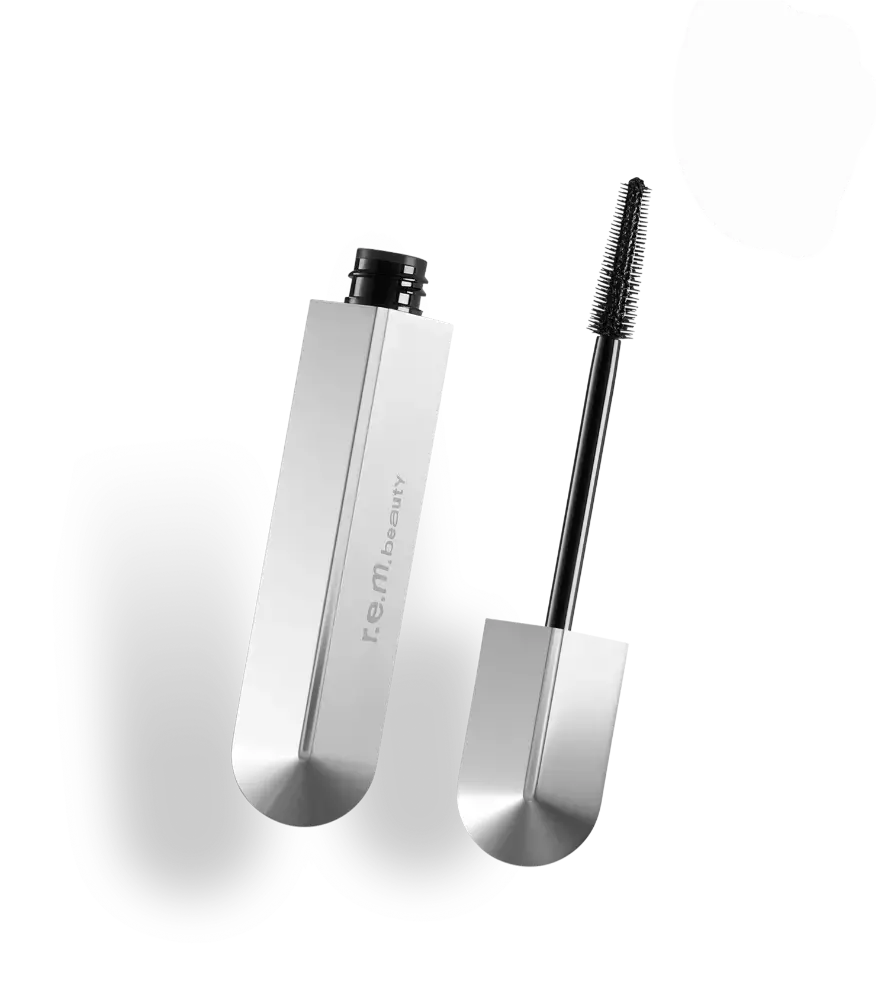 8. Flourishing Lengthening Mascara 
An Ariana Grande Rem beauty product that has become a sold-out product is the Flourishing Lengthening Mascara, the Rem Beauty Mascara. It helps in providing natural-looking eyelashes to your face with just a few strokes. The best thing that makes Rem Beauty Mascara different from other competitors' products is that it doesn't feel clumpy on the eyes and is super lightweight. The product also got the award for the best mascara at the 2022 Allure Beauty Awards, among other accolades!
Pros
- Instantly provides eyelashes
- Doesn't clump
- Lightweight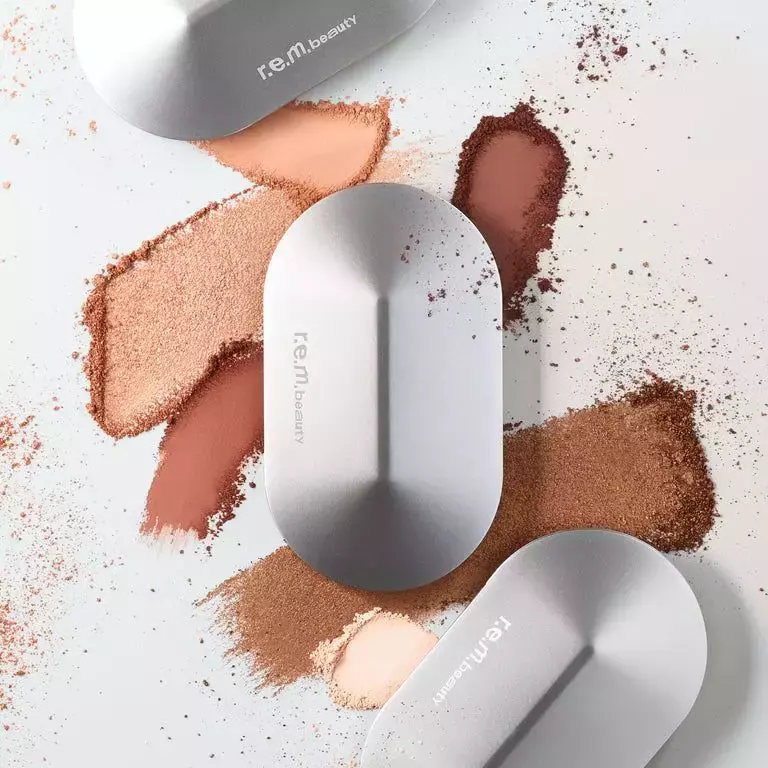 9. Midnight Shadows Palette
The rem beauty eyeshadow palette comes in six different shades and a tin box, as the company makes its best efforts to make its business plastic-free! The shades include everything from dark to light colors and shimmers to matte eyeshadow colors that will help create a powerful eye look!
Pros
- Talc free
- Smooth texture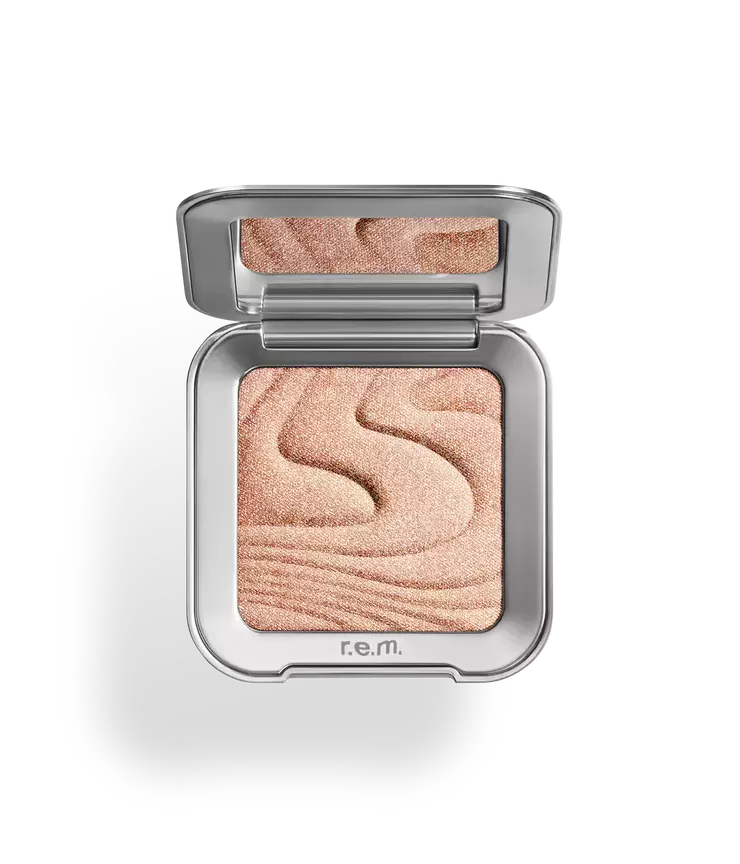 10. Interstellar Highlighter Topper
The pressed powder highlighter is made with a mix of vegetable emollients. It can be used on the whole body and is not restricted to face usage. The highlighter will help define the face beautifully, add depth to the make up, and bring your features to the top. All the shades are full of glitter and shine to add sparkle to the face and even personality! The highlighter is available in ten colorful and fun shades, including Miss Saturn, Thee Sun, Mama Earth, and more. 
Pros
- Soft Texture
- Long-lasting
-  Different uses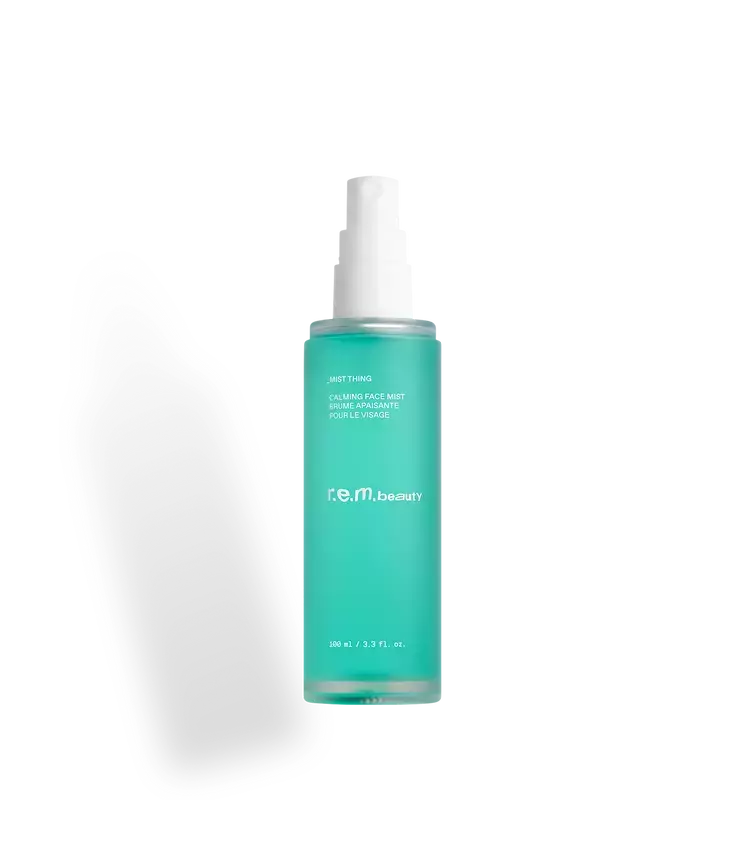 11. Mist Thing Calming Face Mist
The calming Ariana Grande body mist is a must in today's world when everything's so fast and hectic. This lavender and rose moss-scented Ariana Grande body mist moisturizes the face in a non-greasy way. The same lavender was also used in the Ariana Grande Rem perfume that was introduced in 2020. But now, instead of the Ariana Grande rem perfume, we can use this latest calming with additional benefits. 
Use it before doing makeup, before, and after going to bed for a calming sensation. It can also be used as a pillow spray that you can use as a spritz! Just spray on your pillow before going to bed for a good night's sleep.
Pros
- Non-greasy
- Refreshing feeling
- The flower scent of natural lavender
Cons
- Only one scent; Fewer options of scents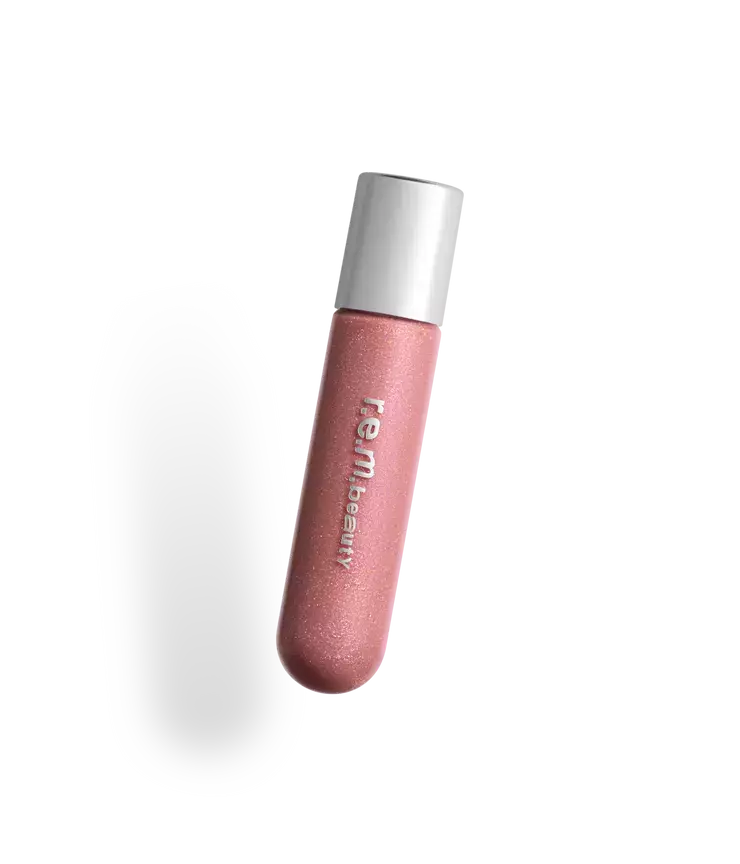 12. Thank U, Next Plumping Lip Glosses
These rem lip glosses provide temporary and instant plumpness to the lips. Vegan ingredients like passionfruit and apricot are used as ingredients to produce the glosses. These limited edition lip glosses were introduced in June 2023 and are available in three different shades of Needy, 7 rings, and, of course, Thank U, Next. (All are named after the singer's popular songs.)
Pros
- Hydrates well
- Provides instant shine
- Non-sticky
Cons
- Non-shimmery shades are not available.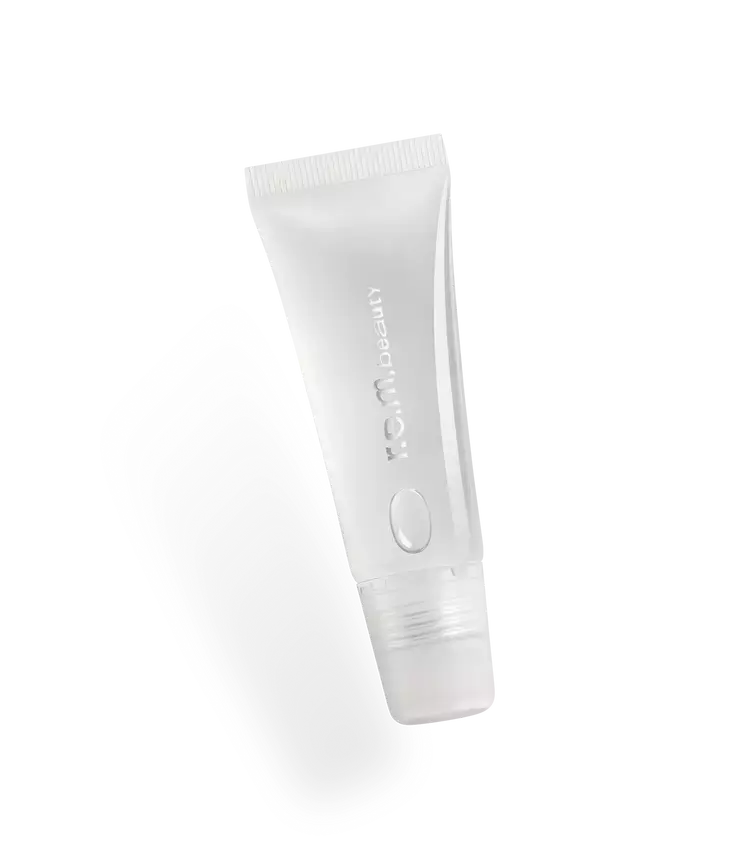 13. Rem Beauty Clear Plumping Lip Gloss
The Ariana Grande rem beauty product that is essential and indeed of utmost importance is their transparent plumping lip gloss, which can be used with or without any lip color. As the name suggests, it plumps the lips after the appliance and gives a natural glow while moisturizing the lips. The lip gloss also has a light vanilla scent to it! The clear gloss is an essential lip make-up tool to get the final coating on any lip color.
Pros
- Provides instant shine
- Moisturises
Con
- The vanilla scent may bother some.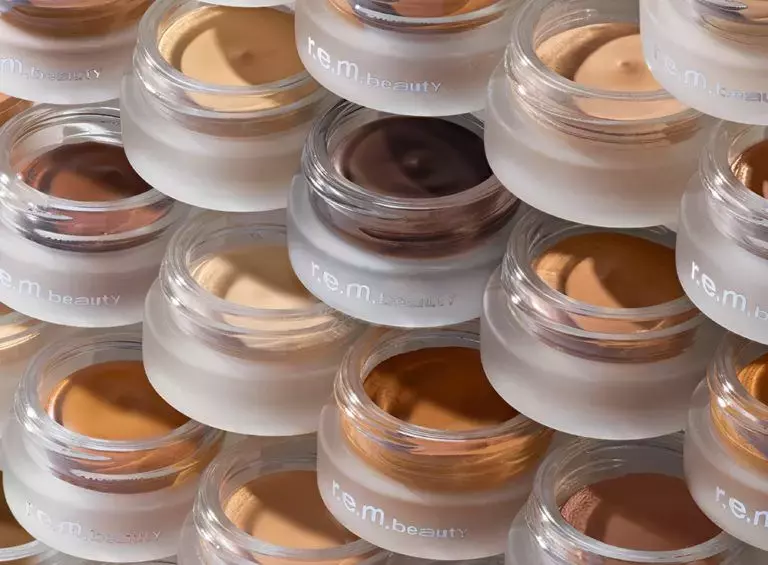 14. REM Sweetener Concealer
The matte finish concealer has become a favorite for many as it entered the market. Not only does the makeup product help provide coverage, but it also has natural ingredients of ashwagandha that are known to relieve stress. You can use the concealer for coverage, contouring, brightening, and other purposes. Like the Sweetener foundation, the Sweetener concealer is available in 60 diverse colors and is also among Ariana Grande's favorites from her Rem Beauty Collection!
Pros
- Blends into skin flawlessly
- Various uses
- Made of Ashwagandha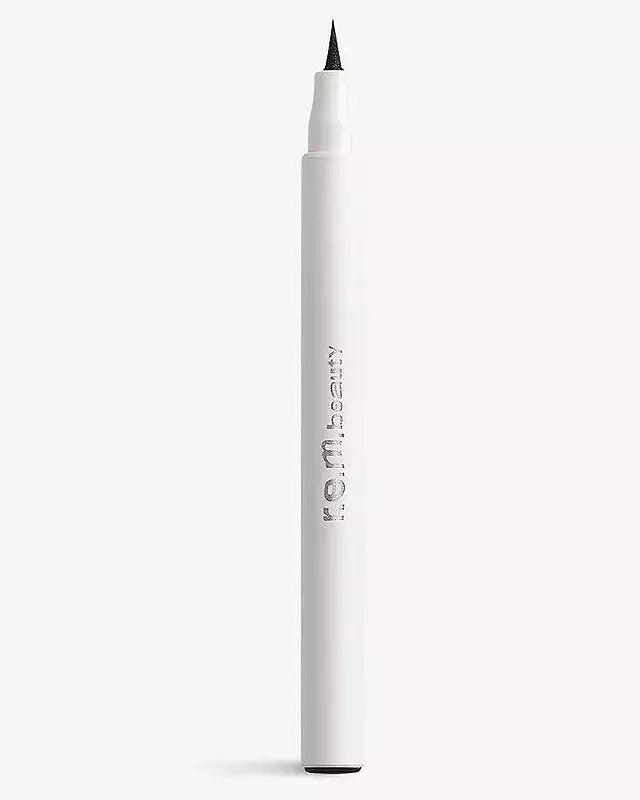 15. At The Borderline Eyeliner
Whether you want to try the popular cat eye or do a simple lining on your eyes, you can make any design with this felt tip eyeliner that is designed to follow any eyeliner design easily. The eyeliner is an extremely black color that Ariana herself is a big fan of! She has been seen using these bold black eyeliners for a long time now making it a classic product!
Pros
- Waterproof formula
- Easy to use felt tip
These were the best Ariana Grande Rem beauty products that have come on top from the beautiful range of the songstress. Vegan make-up products have only been on the market for two years but have already become essential for many!