All 25 Demi Lovato's Tattoos With Meaning - 2023
Olivia
Updated At 18 Sep 23
American singer, songwriter and actress Demetria Devonne, known as Demi Lovato, was born on August 20, 1992,  in Albuquerque, New Mexico, United States. Apart from her role as Mitchie Torres in Camp Rock and Camp Rock 2: The Final Jam, Demi Lovato rose to prominence after appearing on Barney & Friends. Since Demi Lovato rose to fame the singer has acquired over 25 known tattoo designs. Demi Lovato is a celebrity who loves art and is obsessed with tattoos. Demi Lovato got her first tattoo inked when she was just 16 years old. Let's check the Demi Lovato tattoos and their meaning.
25 Demi Lovato Tattoos With Meaning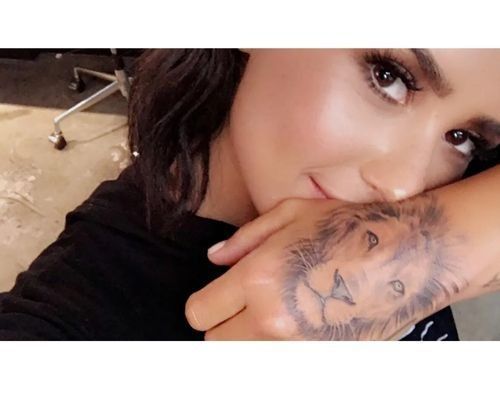 1. Lion Face Tattoo
Demi Lovato inked the lion tattoo on her backhand. She was born on August 20, 1992, hence she went with this tattoo which represents her zodiac sign. She debuted with the lion tattoo picture on Snapchat.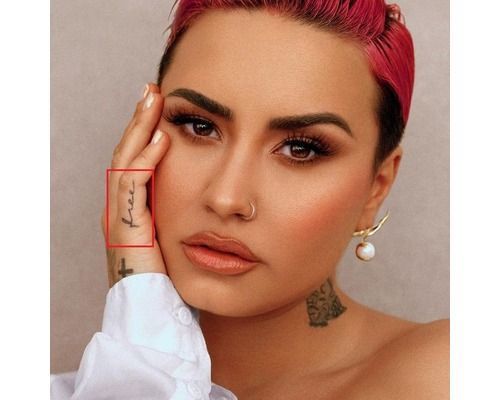 2. Demi Lovato's "Free" Tattoo
Demi Lovato's cursive "Free" tattoo on her right pinky finger is magical. Demi and her team, including her bodyguard and hairstylist, got the same inked. Looks demi and her team all are in love with tattoos. Demi took to her social media handle and captioned one of the photos with, "The team that tats together stays together".
Do check out Kylie Jenner tattoos as we cover the details of all her 10 tattoos along with their meaning. All of her tattoos are special as each one conveys a specific meaning.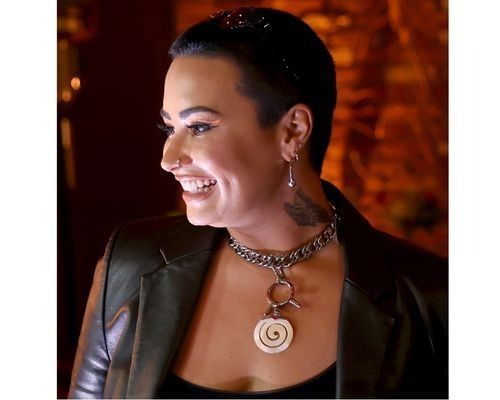 3. Butterfly Tattoo
Demi got a beautiful butterfly on the left side of her neck, which was about her song titled " Butterfly", which is featured on her 2021 album, Dancing with the devil. 
Read More: 25 Tattoo Ideas For Women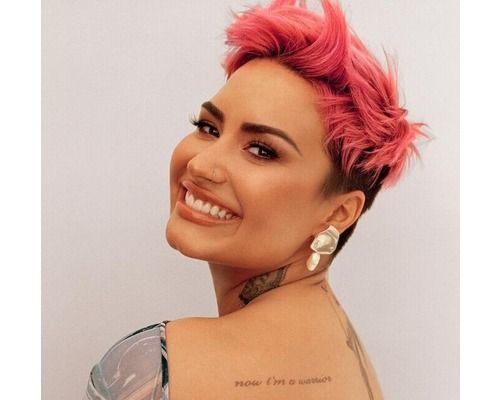 4. Now I'm A Survivor Tattoo
Demi got inked another sentence tattoo on her left shoulder stating " Now I'm a warrior". It's part of the lyrics from the song "Warrior", one of her self-titled albums in 2013. 
Similar to Demi Lovato, Scarlett Johansson tattoos are also special. All her 8 tattoos convey different meanings!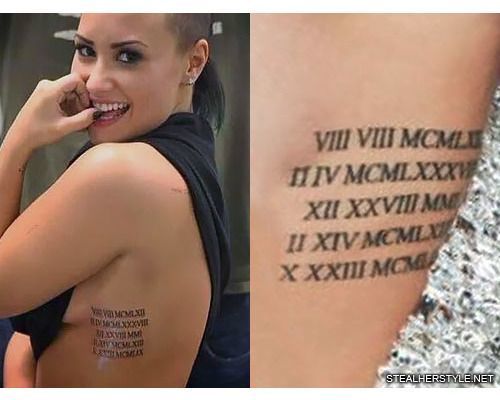 5. Roman Numeral Dates
The Roman numeral dates inked on Demi's other side of the rib cage show her gratitude and love towards her family. This is such a pure move toward showering love on your close ones.
Rach roman number represents a long list of birthdates of her family members, so let us read it out!
Her Mother - Dianna de la Garza - 8th Augut, 1962
Demi's Sister - Dallas Lovato - 4th February 1988 
Demi's Half-Sister - Madison de la Garza- 28th December 2001 
Demi's stepfather - Eddie de la Garza -  14th February 1963
And her biological father - Patrick Lovato - 23rd, October 1960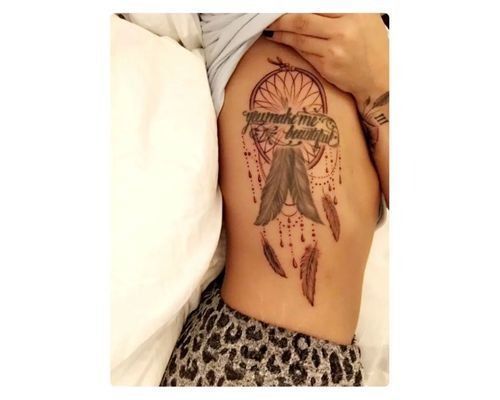 6. "You Make Me Beautiful" And A Dreamcatcher
"You Make Me Beautiful", in cursive on Demi's right rib cage was her initial tattoo before she turned 18. It's a beautiful Christian song. Later she got a dreamcatcher added around her first tattoo, which features intricate bead details and three additional feathers in a red shade.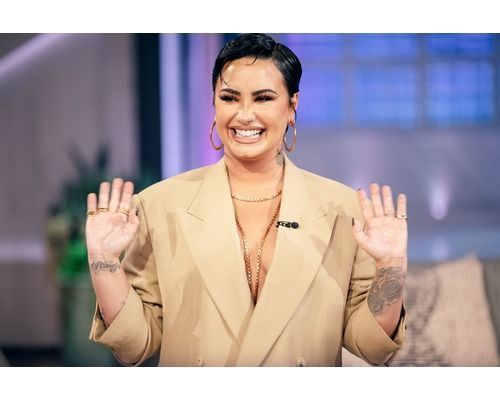 7. Stay Strong
Demi Lovato got the words " Stay Strong" on her left and right wrist post her course completion for bipolar disorder, addiction and eating disorders in 2011."When I got out of rehab, that was the first thing that I did. I went and got tattooed 'Stay Strong' because a lot of fans were telling me that, and it helped me get through a rough period, so anytime that I would feel triggered to either self-harm or act out in unhealthy behaviour, I could look down at that and stay strong," she told to iHeart Radio.
Do check out David Beckham tattoos as we cover all of his 51 amazing tattoos along with their meanings.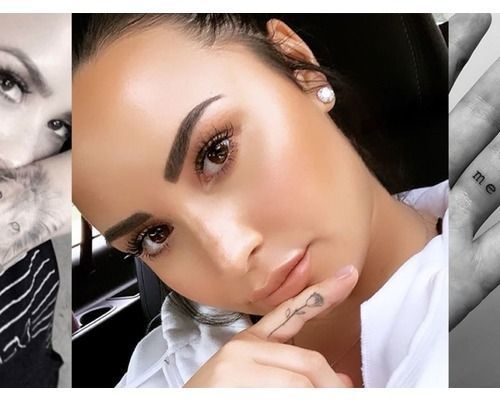 8. A Rose For Demi
A Rose Symbolizing love, hope and new beginnings were inked by Demi Lovato on her finger. This tattoo was created by LA-based tattoo artist Winter Stone, which is a beautiful addition to her tattoo collection. One of the best hand tattoos for women, rose tattoos are evergreen.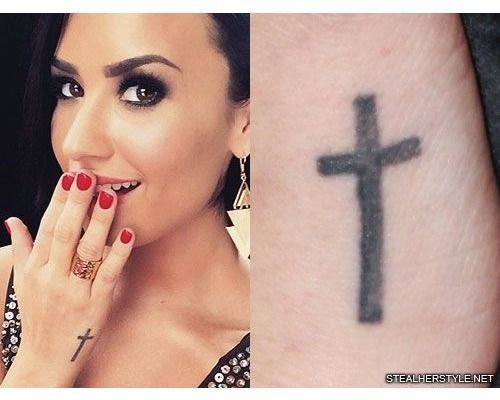 9. Demi's Cross Tattoo
Demi Lovato has always been very vocal about her belief and the cross on the singer's right hand is about her faith. The cross tattoo is a blessing and so positive.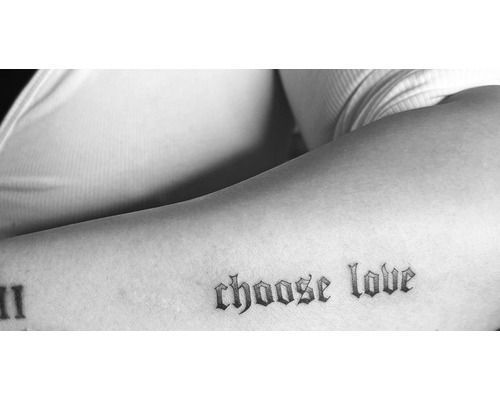 10. Choose Love 
Demi got a beautiful tattoo quoting "Choose Love" and was raising funds for a Ukraine appeal which was made by choose love a fundraising organisation supporting social causes. This tattoo is inked on her forearm.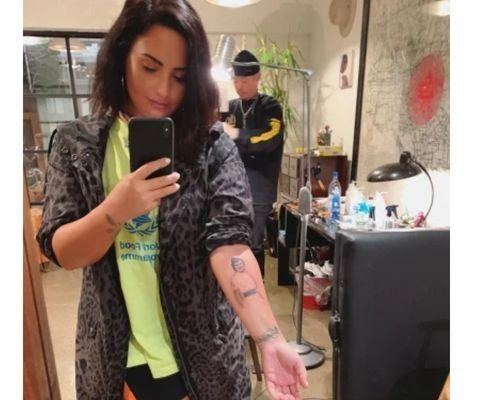 11. The GrandMaa Tattoo
A heart-melting black and white portrait tattoo of Demi Lovato's grandmother was the perfect tattoo in memoriam for her "Mimaw." In her social media handle caption she mentioned, "Lovato, age 26 at the time, chose to capture her grandmother at that same age in this image".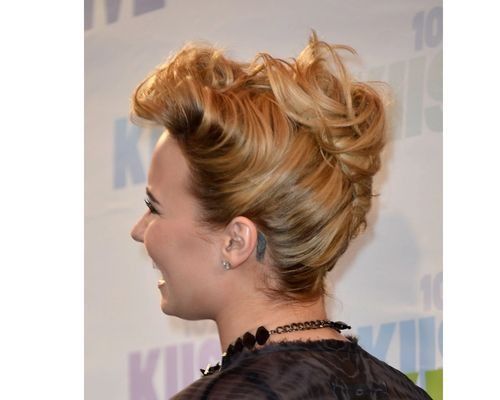 12. Feather Tattoo
Behind the singer's ear, a small feather peeks out. Demi's tattoo of a feather symbolises freedom.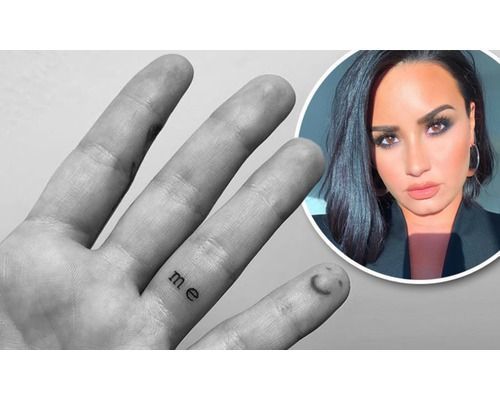 13. "Me" Saya The Tattoo
One of her minimal tattoos on her ring finger, says "Me". Beautifully written words on her hand look subtle and so strong.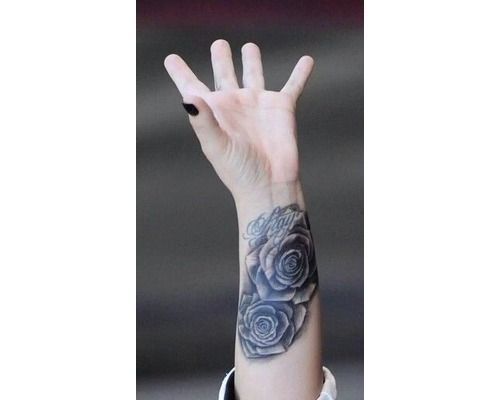 14. Two Lovely Roses
Demi Lovato got two large roses on her right wrist to cover up her previous lip print tattoo. Rose Tattoo symbolises love and care.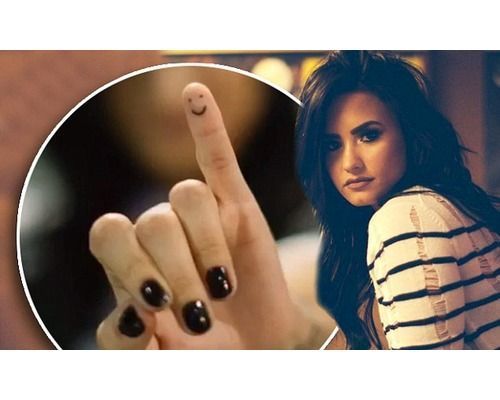 15. The Cute Smiley Tattoo 
This fun smiley face tattoo made its debut on her personal Instagram via an adorable Boomerang years ago with the caption "Cause life's too short not to tattoo your pinky," she captioned the post. This Demi's tattoo is too adorable.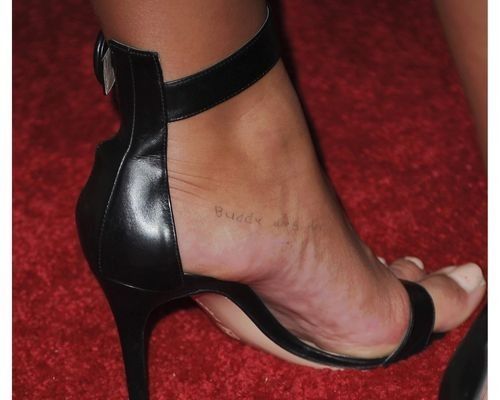 16. Buddy Was Here
In 2015, Demi Lovato lost her beloved dog Buddy in a tragic accident. Since Lovato considered her furry friend to be a child, she got ink on the kids' handwriting. Demi got the phrase " Buddy Was Here" on her inner left foot.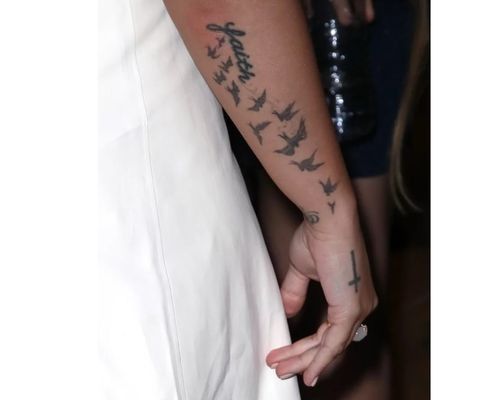 17. Faith And Birds
Demi Lovato's Stay Strong, a documentary which Lovato recorded after rehab, revealed that she got the word "Faith" inked right below her elbow, with Lauren Martin, a friend she met during treatment. Also, Demi's 12 birds on the outer forearm symbolise the 12 steps of Alcoholic and narcotics Anonymous.
In an interview, she mentioned, "I love the freedom that birds represent and I didn't specifically have a huge reason why I got 12 of them," she said. It "was kind of like a God thing, like I worked the 12 steps, so as I got that while I was in Sober Living, apparently it was meant to be."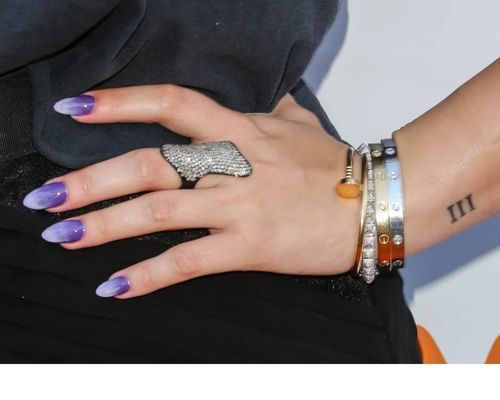 18. Roman III Tattoo
On Demi's, other arm is a tattoo of the three in Roman numerals, which she got in tribute to her late father, which would remind her of her father, as this was her father's important number.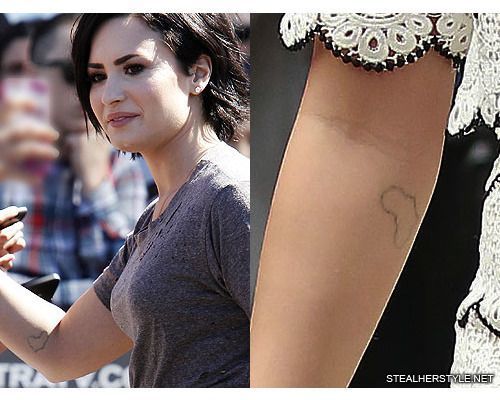 19. Demi's Outline Africa Tattoo
Demi Lovato celebrated her 21st birthday in Africa and post her visit, she inked her inner upper forearm with the continent's outline post her successful trip to Kenya. In one of her interviews, she quoted, " I went there for my 21st birthday. I went to Kenya and it was just a very, very inspirational journey that I feel had a huge impact on my life, and I would've gotten Kenya but then people would have been like, 'What's that?' So Africa's a little more distinct."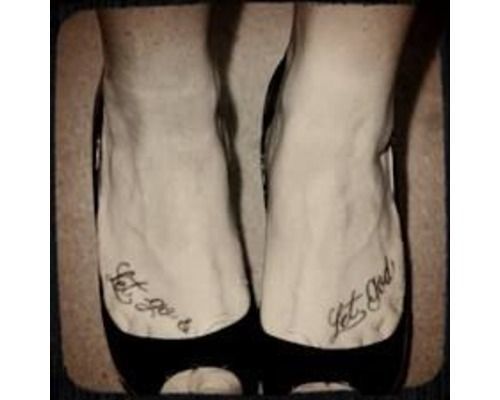 20. Let Go And Let God!
The words "Let Go & Let God" is written across Lovato's feet. Although she hasn't explained the tattoo's meaning publicly, we assume it relates to her faith.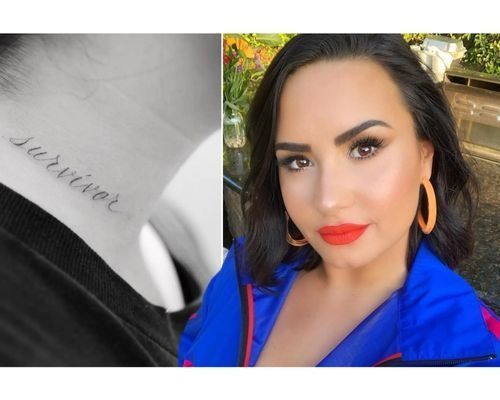 21. Survivor Tattoo
Demi got this Survivor tattoo inked. This powerful statement is inked across the right side of her neck which was shared by the tattoo artist Doctor Woo.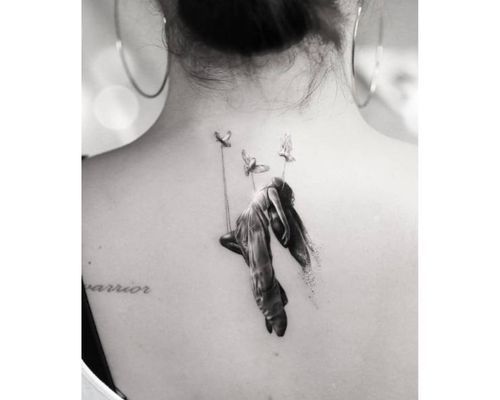 22. Spiritual Awakening Tattoo
This eye-catching back tattoo that features a woman being lifted by three small doves is a piece of art. Lovato worked with Alessandro Capozzi to design this masterpiece. Capozzi took to Instagram writing, "We created this piece together to represent a rebirth of the spirit". The dark wings represent the bad times, their fading away is how she moved forward. The light from within represents the inner strength necessary for the change and the doves, pulling her up, symbolize the reach of a higher state of consciousness."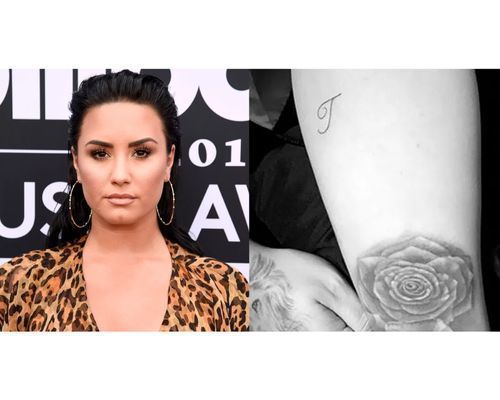 23. The Letter T 
In memory of her late friend and model Thomas Trussel who she was very fond of, got the letter T in cursive form inked on her arm as a remembrance.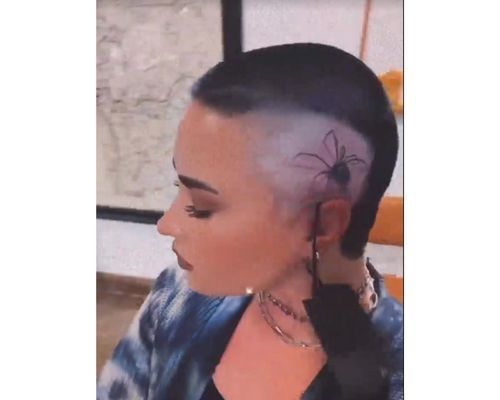 24. Spider Tattoo
The singer inked the Spider tattoo on the side of her head. She explained what inspired her to get this spider tattoo, on her Instagram mentioning, "It was Grandmother Spider who taught us many things. She taught us about pottery and weaving. She taught us about fire and light and dark. She taught us that we are all connected on the web-each one of us has our place in this world."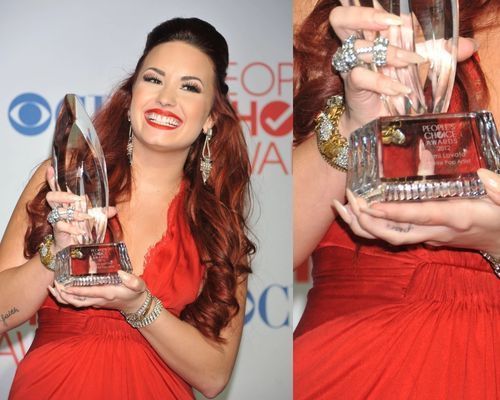 25. Rock And Roll And Peace
The singer got " Rock And Roll " and Peace on her fingers. Demi Lovato's "Peace" tattoo is inked on the middle finger of her left hand. The other inked words, "Rock n Roll" is on her other hand in the same spot. She loves music and so she got these words inked. Demi Lovato once said, that even though she has tolerance to high pain, these two tattoos were the most hurtful ones.