15 Hottest Cheerleaders Of All Time
Hanisha Sharma
Updated At 22 Sep 23
Cheerleading is not just about energetic routines, spirited chants, and jaw-dropping stunts. It's also a celebration of talent, dedication, and yes, beauty. The cheerleading world boasts some of the most stunning individuals who not only excel in their sport but also turn heads with their grace and charm. These hot cheerleaders pictures will show us that these ladies are more than just pretty faces. 
Today, we delve into the world of cheerleading to celebrate the beauty and talent of 15 remarkable and hot cheerleaders of all time. These young women inspire not only with their physical beauty but also with their dedication, teamwork, and commitment to their sport. 
Join us as we highlight these 15 beautiful and hot cheerleaders who are the brightest stars in the world of cheerleading.
15 Hottest Cheerleaders Of All Time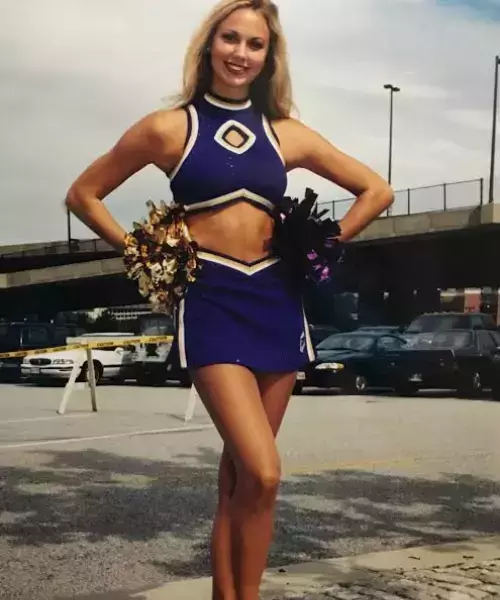 1. Stacy Keibler (WCW Nitro Girls)
During her stint in professional wrestling, Stacy Keibler made an impression as a cheerleader. She rose to prominence as a part of World Championship Wrestling's cheering group, the WCW Nitro Girls. Stacy stood out in the group due to her tall, elegant physique and great dance abilities. 
Looking for celebrity inspiration? Check out Ana De Armas hot photos which includes her event photos, casual photos, bikini ones and many more.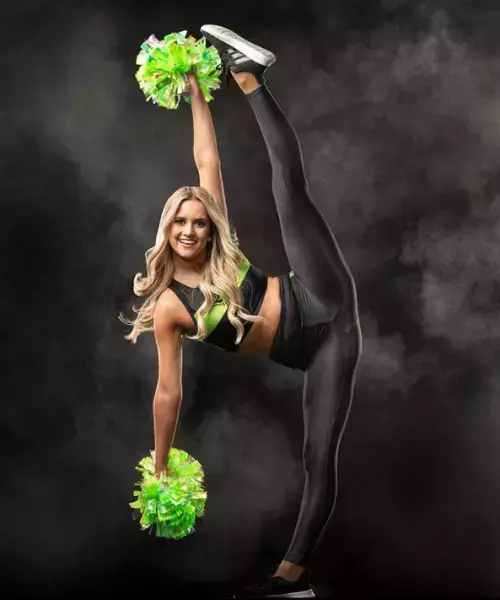 2. Sarah Parton (Dallas Stars Ice Girls)
Sarah Parton's charm and stage presence captivate the audience as she cheers for the Dallas Stars. Her performances at the American Airlines Centre are nothing short of spectacular. Sarah's radiant grin never fails to dazzle the audience. One of the hottest nfl cheerleaders, she is just amazing.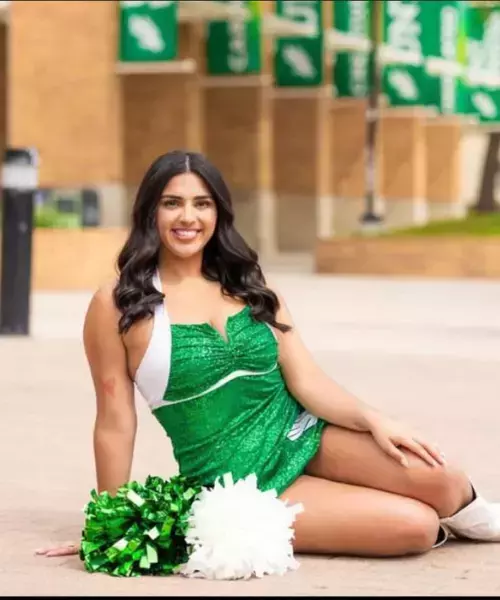 3. McKenzie (North Texas Dancers)
McKenzie brings her radiant smile and dynamic dance skills to the North Texas Dancers. She is a key part of her teams' in-game entertainment and adds an extra layer of excitement to each match. McKenzie is one of the hottest cheerleaders. 
Looking for hot celeb photos? Check out Alexandra daddario hot photos which includes her images during Baywatch shoot, beach photos and many more.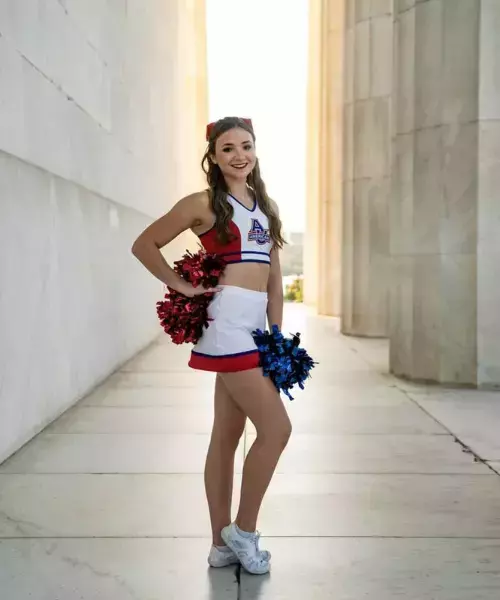 4. Adelaide Escott (American University Cheer Team)
Adelaide Escott's infectious laughter and positivity are as captivating as her beauty. Her ability to uplift the crowd and her dedication to promoting a positive atmosphere at her team's games are truly praiseworthy. Adelaide is a ray of sunshine in the arena.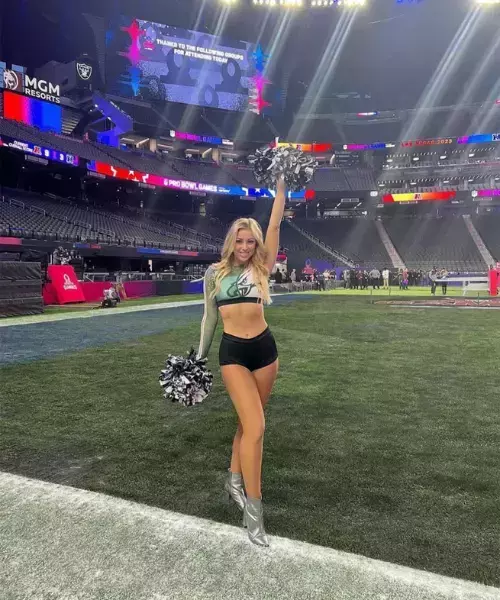 5. Shannon Clair (Philadelphia Eagles)
Shannon Clair represents the Philadelphia Eagles in the NFL. She is a supremely talented dancer with a dazzling smile and exceptional dancing skills. Shannon embodies the spirit of the Eagles' fanbase with her energy and enthusiasm. You might like Rihana sexy photos which includes her stunning hot photos including her beach ones, casual photos, event photos and many more.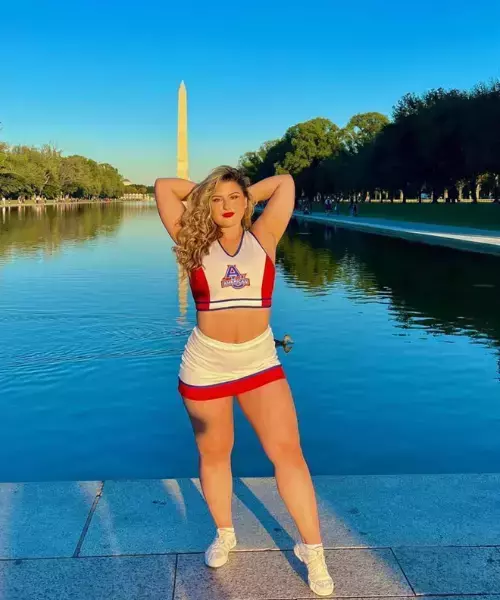 6. Sarah Yoest (American University Cheer Team)
Sarah Yoest is the epitome of grace and elegance on the field. She is an inspiration to everyone because of her exceptional talent and hard work. Sarah's talent and commitment to her team make her a valuable member of the squad.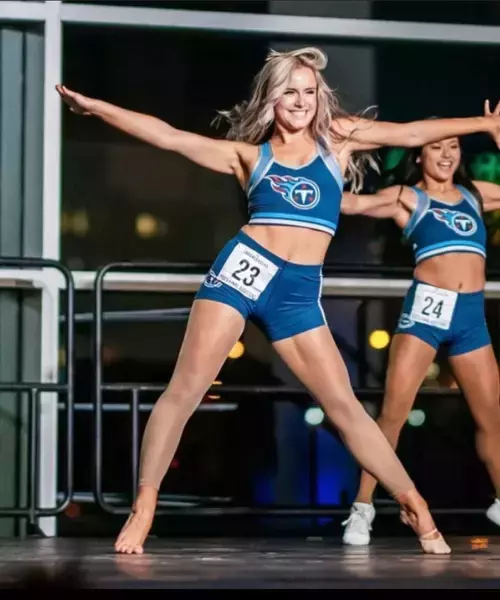 7. Anna Gustafson (Tennessee Titans)
Anna Gustafson sets an example for her team with her leadership and hard work. Her ability to inspire and guide her fellow cheerleaders is praiseworthy. Anna is a dedicated and talented member of the Tennessee Titans cheerleading squad.
Looking for beautiful hollywood actresses? Check out our guide as we list 50+ most popular and beautiful hollywood actresses of all time.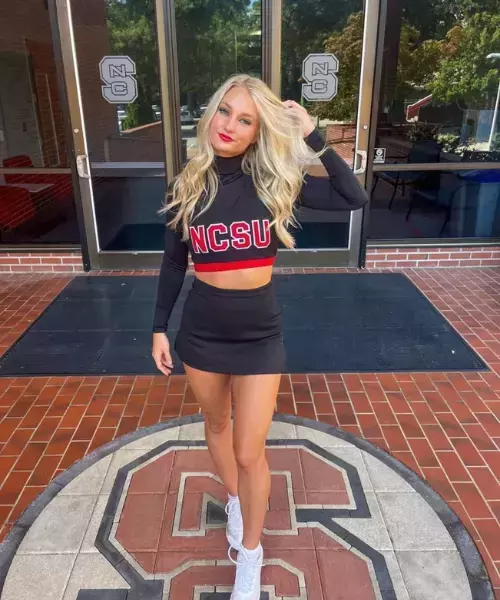 8. Sutton (NC State University)
Sutton representing the NC State University, is a true beauty with a talent for dance. Her grace on the field is matched only by her dedication to her team and her fans. Sutton's performances add charm to NC State's games. She is one of the hottest cheerleaders.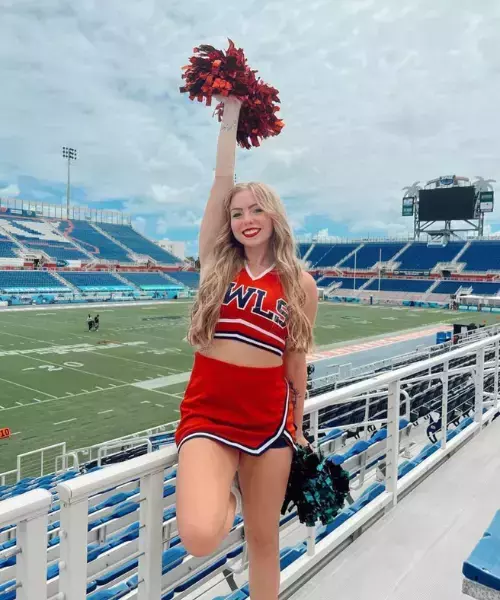 9. Victoria Rudd (Edmonton Oilers)
Victoria Rudd is not only a strong and graceful cheerleader but also a mentor to her squad members. Her dedication to perfecting stunts and her leadership as a base are awe-inspiring. Victoria embodies the spirit of the Edmonton Oilers.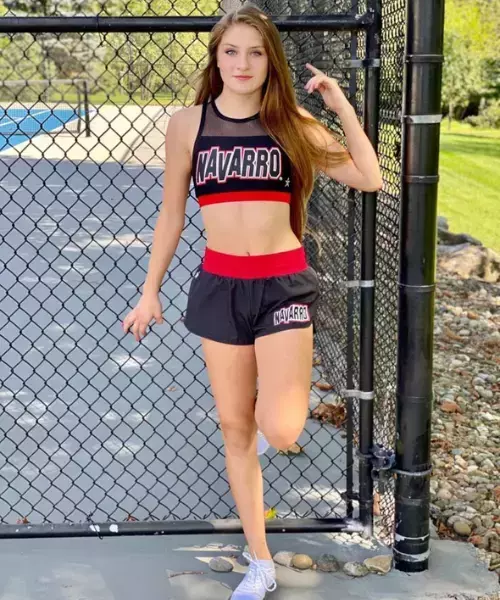 10. Bella Norris (Rebel Athletic)
Bella Norris is a dedicated member of the Rebel Athletic team. Her unwavering commitment to her team can be seen in her every performance. Bella Norris is a true beauty.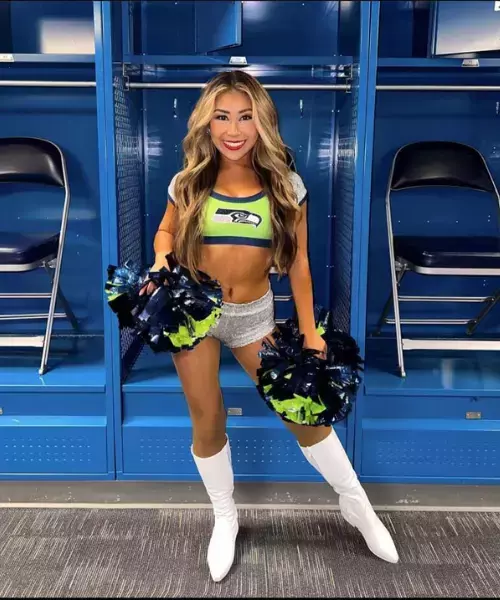 11. Kianna (Seattle Seahawks)
Kianna is a standout member of the Seattle Seahawks cheerleading squad. Her infectious smile and captivating dance routine impress the audience every time she steps on the field. She is one of the hottest cheerleaders in sports.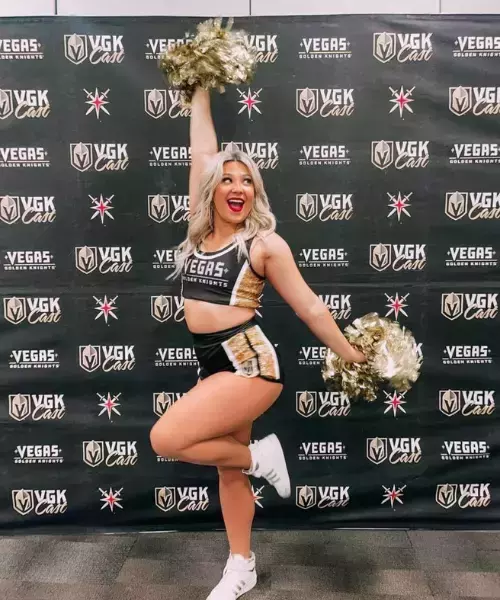 12. Kamilla Pedersen (Vegas Golden Knights)
Kamilla Pedersen's commitment to making a positive impact in her community is truly inspiring. Her compassion and dedication to supporting the Vegas Golden Knights extend beyond the ice. Kamilla is a true ambassador for the team and deserves a spot on the hot cheerleaders list.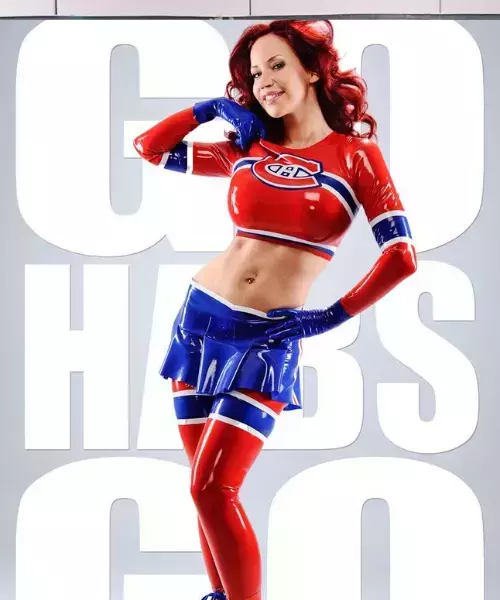 13. Isabella Martinez (Montreal Canadiens)
Isabella Martinez is a Montreal Canadiens cheerleader whose charm and grace embody the elegance of the Canadiens' rich history. Her performances are a true spectacle at the Bell Centre. Isabella is one of the hottest cheerleaders in sports.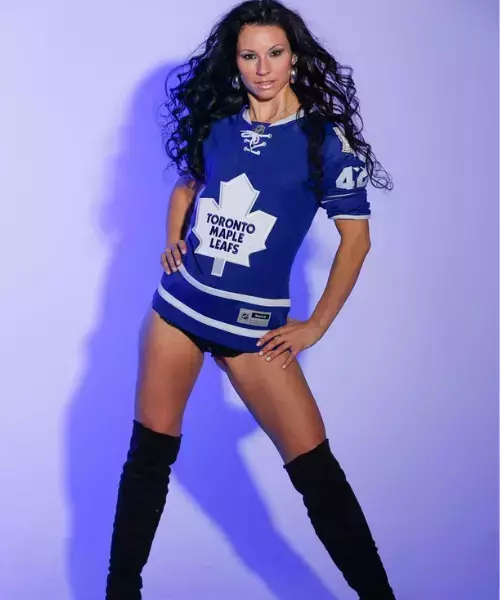 14. Emily Taylor (Toronto Maple Leafs)
Emily Taylor is a fantastic cheerleader for the Toronto Maple Leafs. She is a lovely cheerleader known for her amazing dance talents and radiant smile. Emily always brings an air of beauty and elegance to the sports in the Great White North.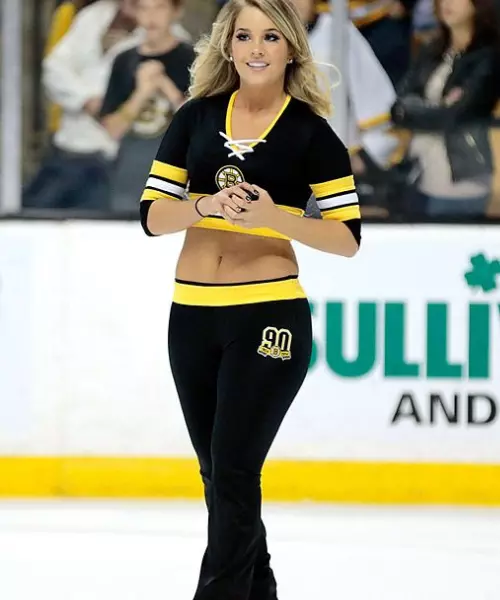 15. Grace Anderson (Boston Bruins)
As a Boston Bruins cheerleader, Grace Anderson brings her unique beauty and grace to the TD Garden. Her enthusiasm and charisma are infectious, making her a fan favorite.
FAQs About Cheerleaders
   
Q: What is the role of a cheerleader?
The role of a cheerleader is to support and encourage a sports team. They also engage the crowd and create an exciting atmosphere for the fans.
Q: How do you become a cheerleader?
To become a cheerleader, an individual needs to audition for the cheerleading squad and show off their dancing, gymnastic skills, and cheerleading chants.
Q: Can males be cheerleaders?
Males can be cheerleaders, and many cheer squads include both male and female members. Coed cheerleading is common in many schools and professional teams.
Q: What is the time commitment for cheerleaders?
Cheerleaders have a significant amount of time commitment which includes practices, games, and sometimes community events. It can depend on the level and type of cheerleading.
Q: Do cheerleaders get paid?
Payment for cheerleaders varies widely. Professional and college cheerleaders get paid a significant amount. In high school, cheerleaders participate as volunteers or for the love of the sport.
Cheerleading is a sport that celebrates beauty, athleticism, and teamwork, and these 15 beautiful and hot cheerleaders of all time embody all these qualities. These hot cheerleaders pictures are proof that they are more than just their physical appearance; they are inspirational figures who motivate us to pursue our passions with dedication and enthusiasm. As they continue to shine in the world of cheerleading, they remind us that true beauty is a combination of inner strength, resilience, and a genuine love for what you do.