55 Most Beautiful Women In The World - 2023 (With Photos)
Bhagyada P
Updated At 21 Aug 23
Want to find out the most beautiful women in the history?
When talking about most beautiful woman in the world, we have to first get our definition of beauty straight!
Women throughout history have gone through a lot (whether it was sexism or patriarchy) and we are proud to say that they have only come out of it stronger and brighter.
It is this journey that makes women such beautiful creatures, we as women possess remarkable strength, grace, and sensibilities. These are thus parameters on the basis of with which our following list of 55 most beautiful women in the world is poised.
55 Most Beautiful Women In The World In The History
1. Bella Hadid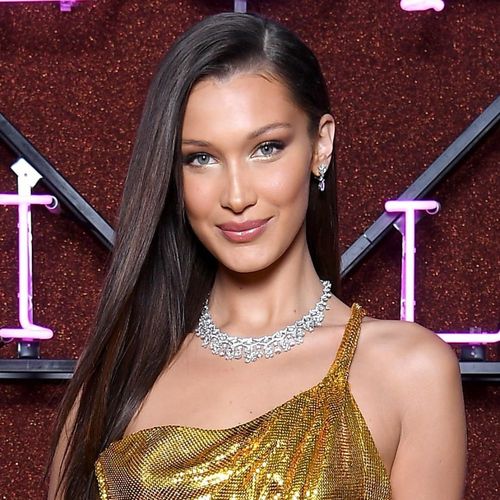 Bella Hadid has been announced as the most beautiful woman in the world as she has been found to have the "Perfect Face". Bella Hadid has been found out to have 94.35% perfect face.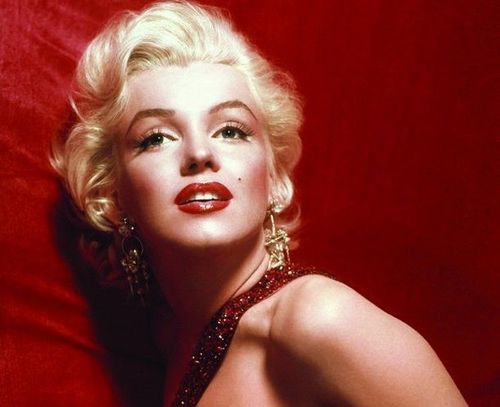 2. Marilyn Monroe
This list cannot begin without mentioning not only the most beautiful woman in Hollywood, but also one of the most beautiful women of all time that history has ever known.
With her charisma and grace, Marilyn Monroe could steal your heart with just a glance. One of the most beautiful hollywood actress of all time, she had been a trendsetter.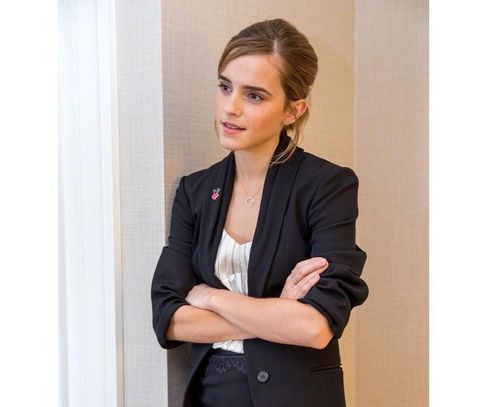 3. Emma Watson
A popular actor, Emma watson is also ranked high amongst the most beautiful women in the world. Not only is she pretty, she is also kind, humble, smart and socially aware. A role-model for all the young girls out there, it is very difficult not to like Emma Watson.
Check out Emma Watson Diet and workout routine to find out how she has got the perfect body. Most importantly how does she maintain her fitness and takes care of her skin.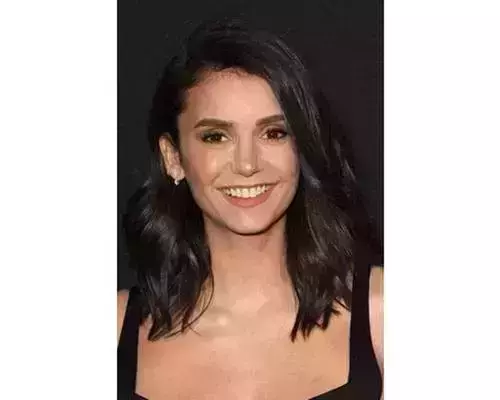 4. Nina Dobrev
Many aspiring performers hope to be discovered by a big name, and Nina was! She is one of the most beautiful women in the world and while she was a student at the Armstrong Acting Studio in Toronto, an agent came across her. The Bulgarian-Canadian actress became a worldwide hit when she took on the role of "Elena Gilbert" in the supernatural thriller The Vampire Diaries. She has also contributed to additional full-length movies like xXx: Return of Xander Cage, The Final Girls, and The Perks of Being a Wallflower. She is also one of the most beautiful canadian women and features almost at the top of the list.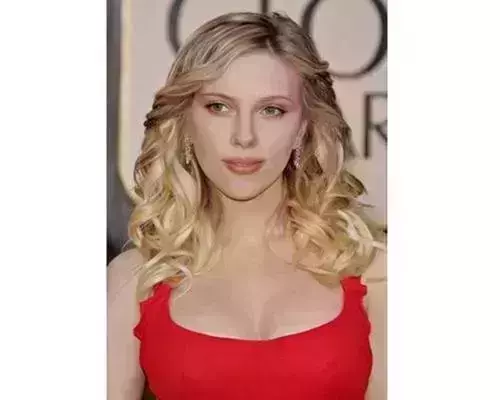 5. Scarlett Johansson
Another beautiful woman in the world is Scarlett Johansson. She is an American model, singer, and actress. She started acting professionally when she was young. Her breakthrough performance was with Bill Murray in "Lost in Translation." At the age of 18, Scarlett Johansson successfully portrayed a character who was 25 years old. Her other well-known movies include Lucy, Vicki Cristina Barcelona, Don Jon, and others.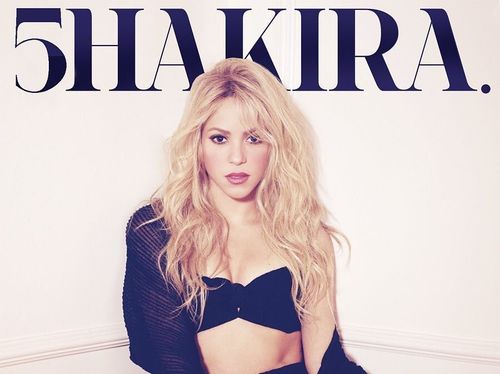 6. Shakira
This 45 years old is the mother of two and still manages to look like a teenager. Her spunky personality and her soulful songs add to her beauty. Her smile is bound to steal your heart.
Looking for more inspiration for hot women? Check out Ana De Armas sexy and hot looks as we cover her 30+ most popular photos which showcase her natural beauty.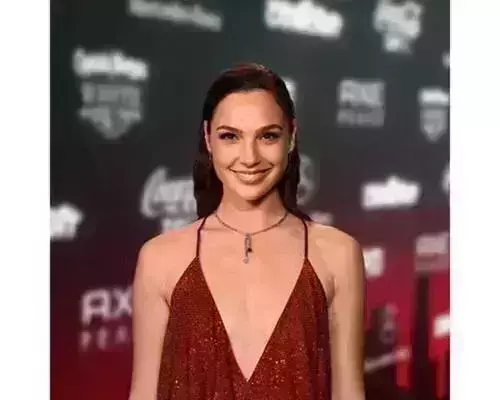 7. Gal Gadot
She is most recognised for playing Wonder Woman in the newest Wonder Woman motion picture. She performed flawlessly in the role despite being five months pregnant during the reshoots, which helped the movie become a HUGE worldwide smash. She said she wants Wonder Woman to be a role model for both boys and girls.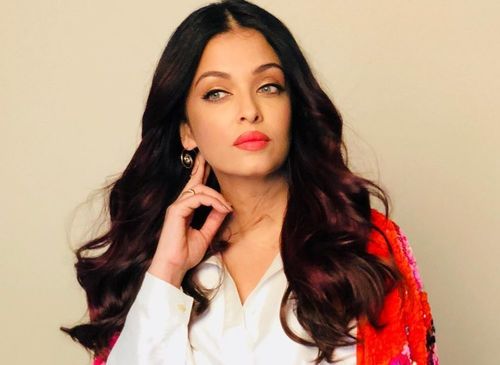 8. Aishwarya Rai Bachchan
With beautiful healthy hair, big light-coloured eyes and a plum full-set mouth Aishwarya is one of the most beautiful indian women in the world. Even today, after years, motherhood has not affected her beauty at all.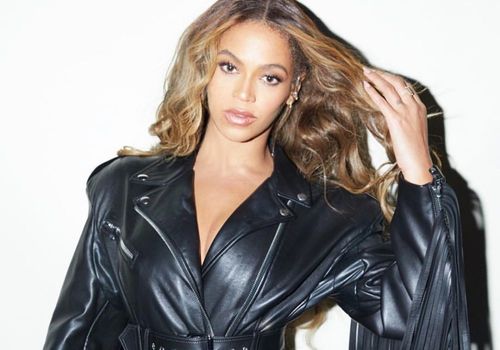 9. Beyonce
This singer songwriter says it all not only through her sexy on-stage outfits but also through the lyrics of her own songs. Her strength and sexiness go hand in hand. She is an iconic personality where her beauty is a part of her dynamic aura. Her curves define sex appeal and she carries herself with extreme grace.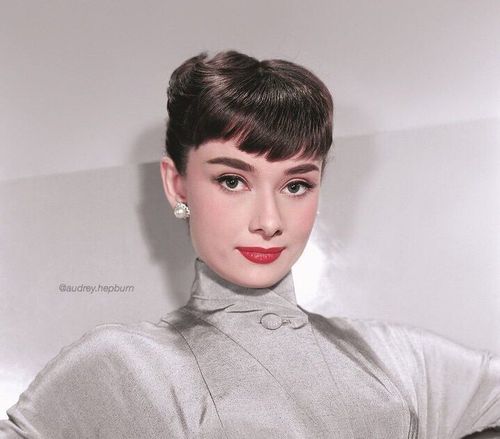 10. Audrey Hepburn
She is a British actress, model, dancer, and humanitarian. Her large innocent eyes and small heart-shaped face give her a pixie like appearance. Her grace, style and her talent add to her beauty. She was a gift to that era of cinema, her awards prove it. Another iconic woman, one of the most beautiful women in Hollywood.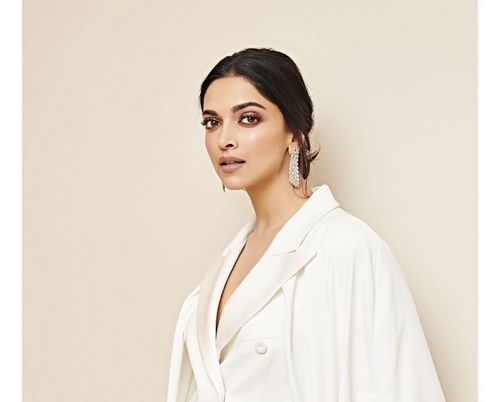 11. Deepika Padukone
In every role the actress has played she has looked stunning. Her tall legs and a soft humble personality add to her charm. She is athletic, smart, graceful and witty.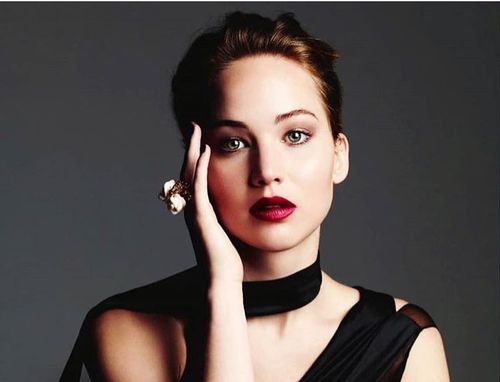 12. Jennifer Lawrence
Witty, talented and outspoken are but few words that aptly describe this mega-star. She has bagged amazing roles and done them due justice. She is a breath of fresh honest air in a world of plastic. Her personality is as beautiful as her face if not more. She truly is one of the most beautiful women in the world.
Looking for more inspiration for hot women? Check out Alexandra Daddario hot and stunning looks as we cover her 30+ most popular photos which showcase her natural beauty.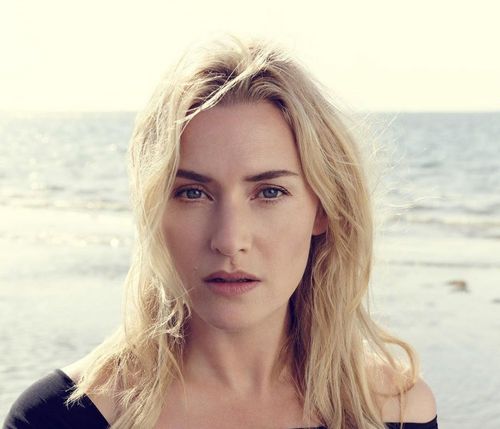 13. Kate Winslet
She is one of the most beautiful women in the world. The actress is known for her beautiful roles as well as her humanitarian campaigns. She looks like an angel and works like one too! She can leave you spell-bound with a tiny glance your way.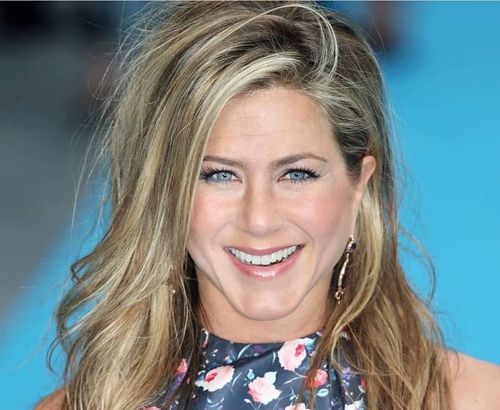 14. Jennifer Anniston
Nobody ever can resist having a crush on Rachel! She is one of the most beautiful women in the world. Jennifer is beautiful, without a doubt. She has aged most gracefully and is still as charming as she was, if not much more!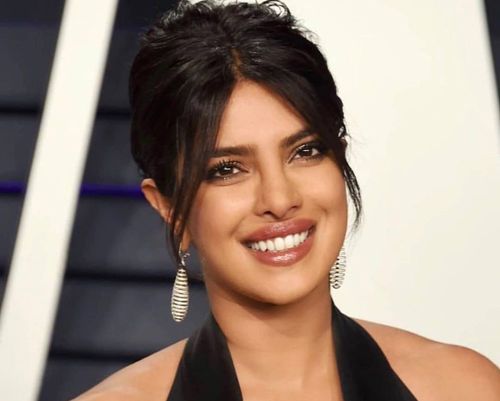 15. Priyanka Chopra
This Desi-girl rules over the world. She sings, she dances, she acts and she ready to take on any challenge that comes her way. Former Miss World, she has a never give up attitude and is a role-model to many young girls all over the world.
Do check out our guide to find the most beautiful girl in India. We cover 30 gorgeous girls which include Manushi Chhillar, Ananya Panday and many more.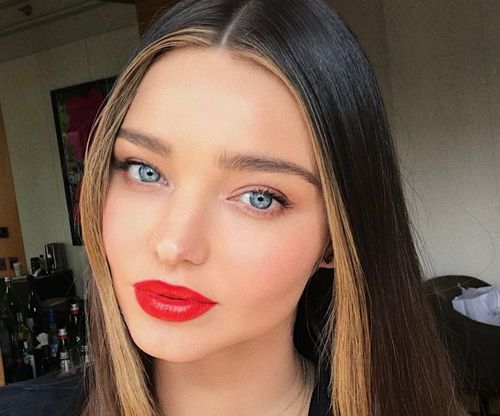 16. Miranda Kerr
Miranda is an Australian model. Her face is beautiful and soft. She doesnot need to do too much to look good in her pictures. Her slight dimples are absolutely adorable and add to her charm. She has one of the sweetest smiles and all of this added up make her one of the most beautiful women in the world.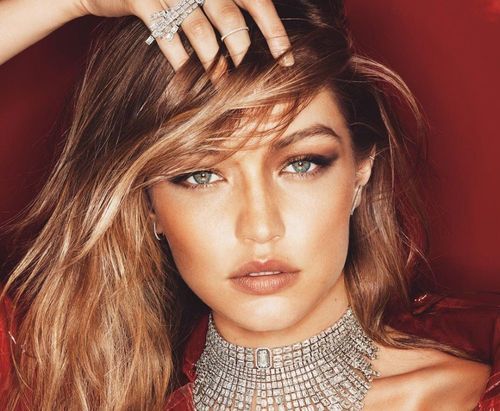 17. Gigi Hadid
This prolific model is a stunning beauty; her modelling career stands as a testimony to it. She has many young girls following her every step she takes even digitally. Her features are sharp and bold.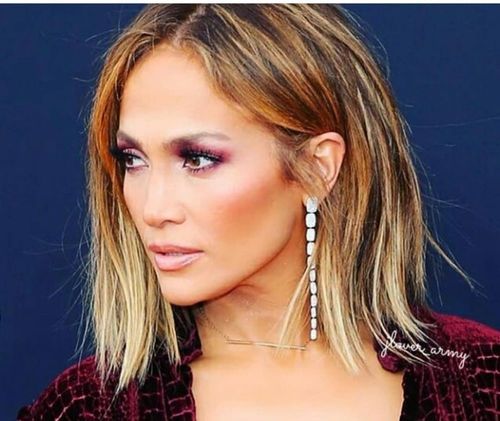 18. Jennifer Lopez
Jennifer Lopez is absolutely stunning and without a doubt the most beautiful woman. Her magnanimous personality is very charming and over the years our beloved J.Lo has only been glowing. She ages like fine wine.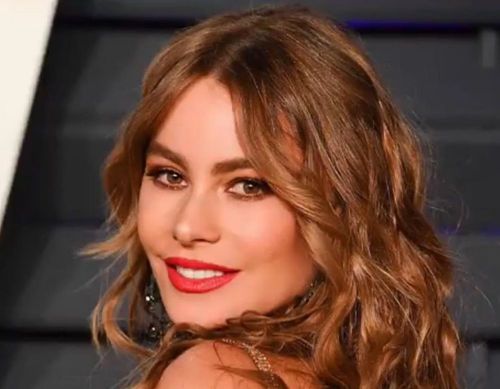 19. Sofia Vergara
This Colombian-American actress and model can blow your head with her beauty. She looks perfect. Her hair, her eyes, her face, her lips are stunning, add her curves to that and top it all up with the most sexy Spanish accent you have ever heard. She ticks all the boxes for everyone.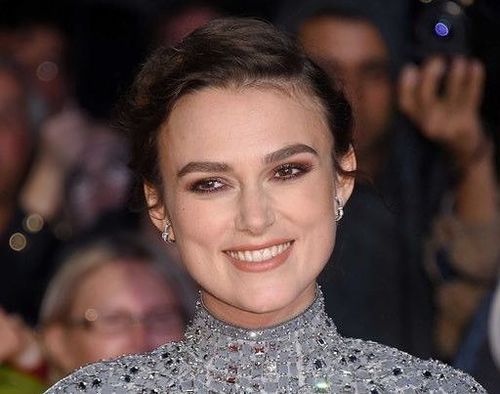 20. Keira Knightley
This British actress has beautiful features. She can be called picturesque with a very dainty aura. She looks soft and delicate, and is very appealing. She has also spoken out about her mental health which only makes her that much more strong and beautiful.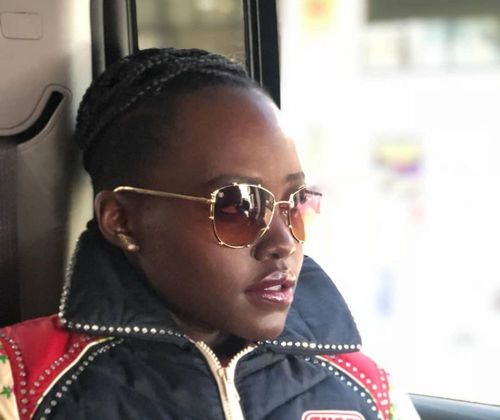 21. Lupita Nyong'o
She is a Kenyan-Mexican actress. Her flawless skin can bring jealousy to all women out there, but it also tells a tale of insecurities and racism. This beautiful woman has worked in many outstanding movies and truly stands as an inspiration for all the young girls of the world.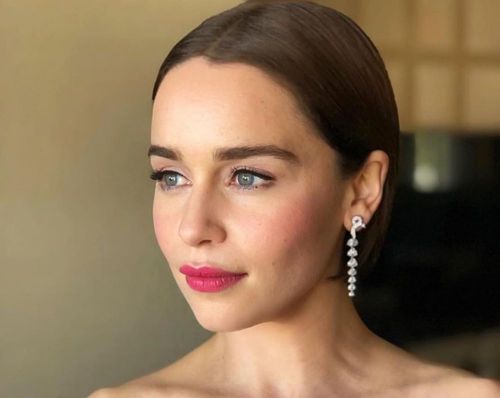 22. Emilia Clark
Emilia Clark is absolutely stunning. Her personality is very sweet, bubbly and open. She can make anyone feel comfortable. She is humble and down to earth. Her beauty is very classic and appealing.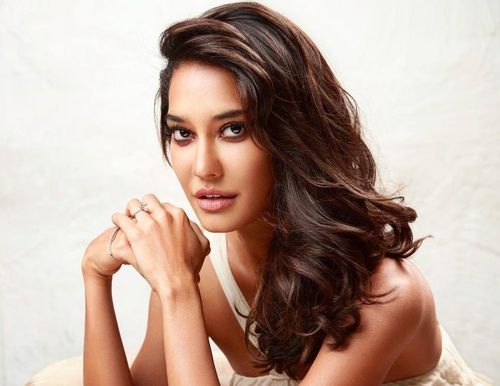 23. Lisa Haydon
This Indian model make have hit a few bumps across her career s she does not look like a quintessential Indian model, but today Lisa Haydon is one of the most beautiful women out there. Her eyes are captivating and her mouth sensual.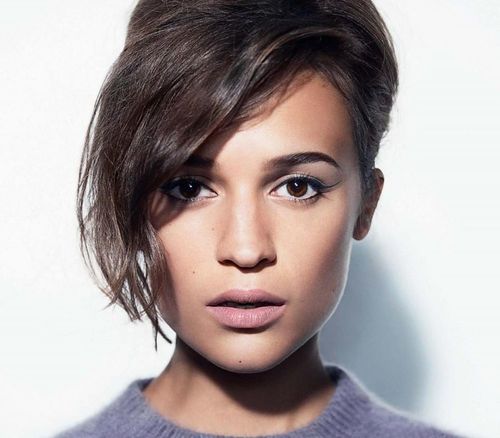 24. Alicia Vikander
This Swedish actress is truly a heartthrob. Her smile is very sweet, her eyes very endearing. You cannot see her, without wanting to go up to her to talk. She has a very sweet, open aura around her. Her films have been a massive showcase of her talents.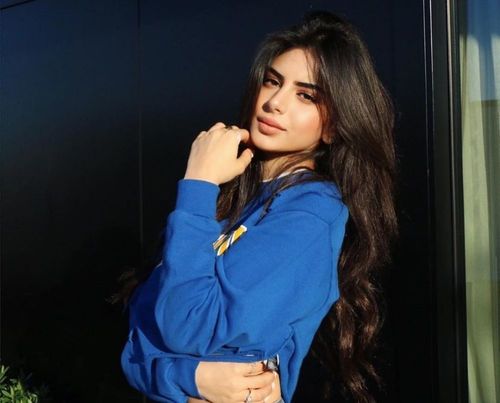 25. Maria Taktouk
She may not be known to many, she is what you can call "our personal find". This young lady is the daughter of a football star, and has a youtube channel. Her feature are beautiful, her skin flawless. She is raw, innocent and a representation of today's Insta generation.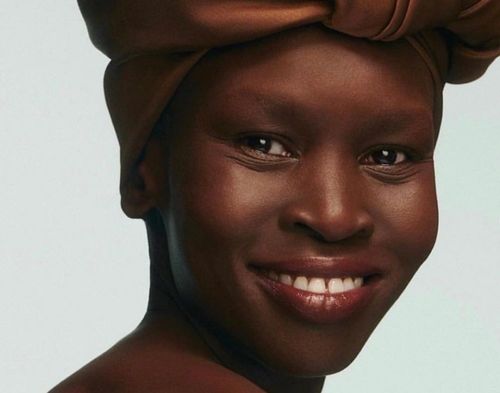 26. Alek Wek
Alek Wek is a South Sudanese-British model and designer who began her fashion career very early. She has been hailed for her influence on the perception of beauty in the fashion industry. Coming from humble backgrounds she has made it big for herself in every way possible.
Also Read: 19 Best Hairstyles Of Taylor Swift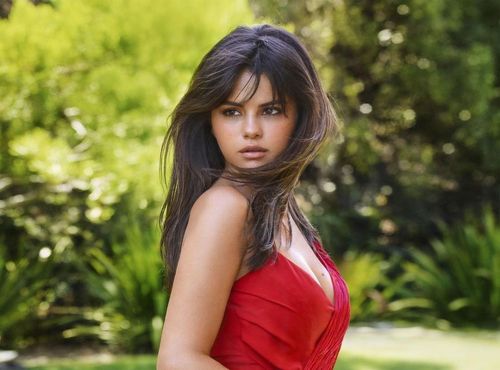 27. Selena Gomez
This singer actor is a sweetheart. An inspiration to an entire generation of girls, Selena is the cutest out there. Her features are adorable and so is her personality. Her songs capture you just as her beauty captures your heart. If you see Selena Gomez No Makeup look, you would certainly believe in her natural beauty!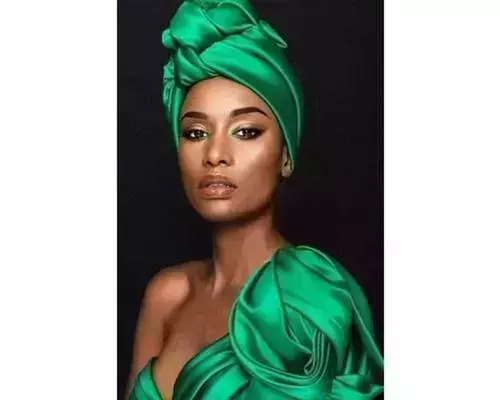 28. Zozibini Tunzi
As the winner of the Miss Universe 2019 competition, Zozibini Tunzi is the focus of everyone's attention. She also became the first black woman to win the title who had afro-textured hair. Her dedication to challenging gender norms and spreading awareness about gender-based violence is amazing and motivating.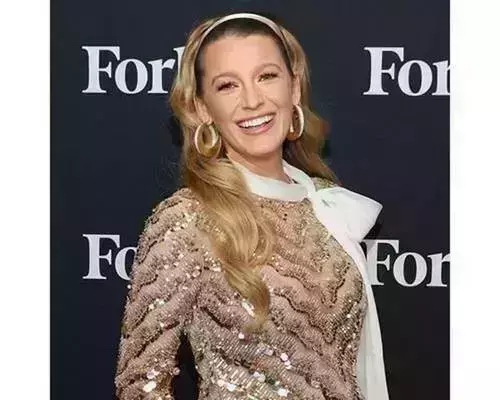 29. Blake Lively
For her part as Serena Van Der Woodsen in the popular TV show Gossip Girl, Lively is best recognised. She has also appeared in films like The Shallows, Green Lantern, The Age of Adeline, and Sisterhood of the Traveling Pants. She is wed to Ryan Reynolds, an actor.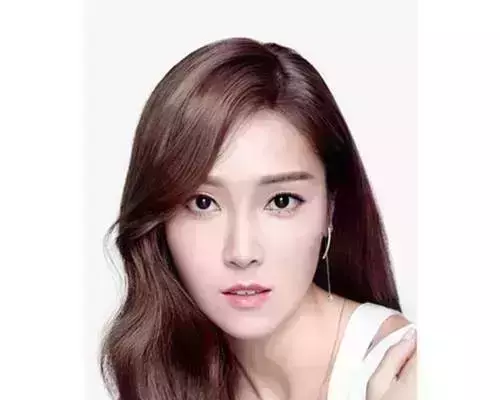 30. Jessica Jung
Jessica Jung, a multi-talented individual now residing in South Korea, was born and raised in California. She travelled to South Korea after being found when she was eleven years old by a South Korean entertainment agency. She made her debut in 2007 as a member of the South Korean girl group "Girl Generation," which went on to become one of the most popular performers in the nation. She also played Elle Woods in the Legally Blonde Korean translation.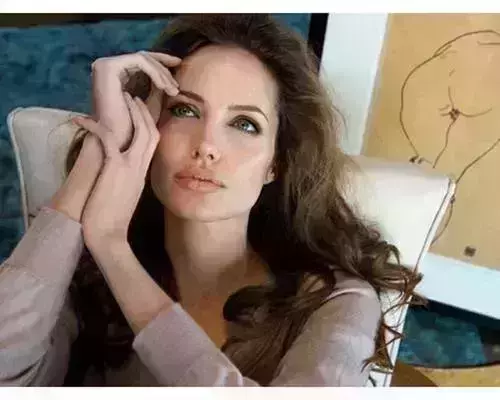 31. Angelina Jolie
Angelina Jolie is the all-time sexiest woman. She holds the record for being Hollywood's highest-paid actress. After appearing in the successful Lara Croft movies, she gained notoriety. Additionally, she is actively involved in issues involving the rights of children, adults, and women. She started the Jolie-Pitt Foundation, which aids in global humanitarian initiatives.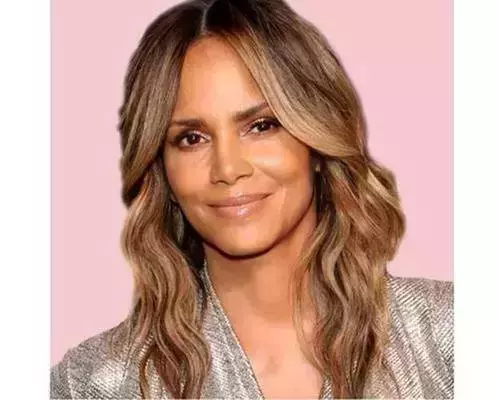 32. Halle Berry
The most beautiful and talented lady Halle Berry started as a model before transitioning into one of Hollywood's highest-paid actors. Halle still holds the distinction of being the only African-American actress to have won an Oscar for a leading part. She did it in 2002 for her work in the movie Monster's Ball.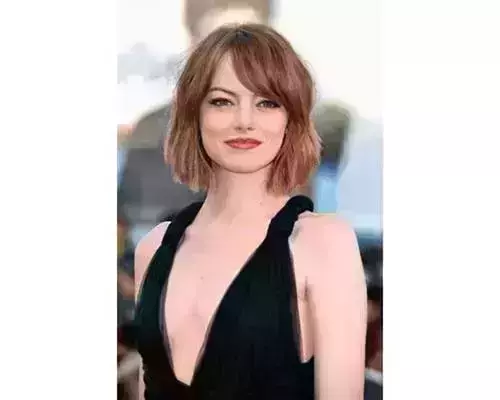 33. Emma Stone
Known as Emily Jean Stone, One of the highest-paid actresses in Hollywood Emma Stone is one of the most beautiful women She steadily ascended the career ladder and is renowned for her outstanding performances in films like Easy A, La La Land, Birdman, The Amazing Spider-Man, and many others. Her finest piece of advice was to "remain irrepressibly true to yourself and be relentless about finding methods to manifest the truest form of you," she said.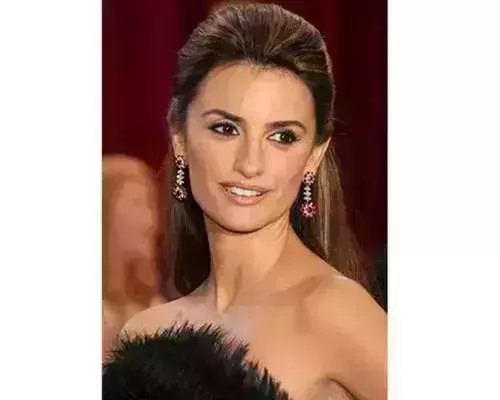 34. Penelope Cruz
The gorgeous, seductive women Harry Potter franchise heroine Emma Watson developed become a highly skilled and reputable actor. She is one of the world's most well-known and powerful figures. She attended Brown College. She has also appeared in Noah, The Beauty and the Beast, and Perks of Being a Wallflower.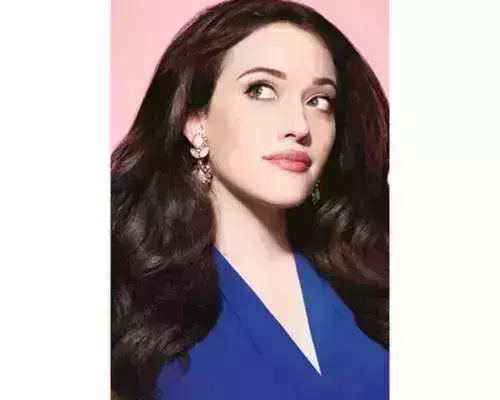 35. Kat Dennings
On HBO's Sex and the City, Kat Dennings made her acting debut. Subsequently, she appeared in several films, including The 40-Year-Old Virgin, Big Momma's House 2, Nick and Norah's Infinite Playlist, and Thor, among others. She also portrays Max, the main character, in the CBS comedy 2 Broke Girls. She is the most attractive celebrity.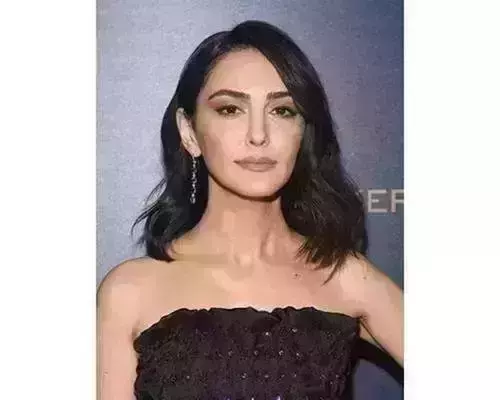 36. Nazanin Boniadi
She is a British-American actress of Iranian descent. Her parents soon after her birth— during the height of the Iranian revolution—moved to London. In 2006, she switched from a career in science to acting. She has had appearances in films including Iron Man and The Next Three Days as well as television dramas like General Hospital, How I Met Your Mother, Scandal, and Homeland.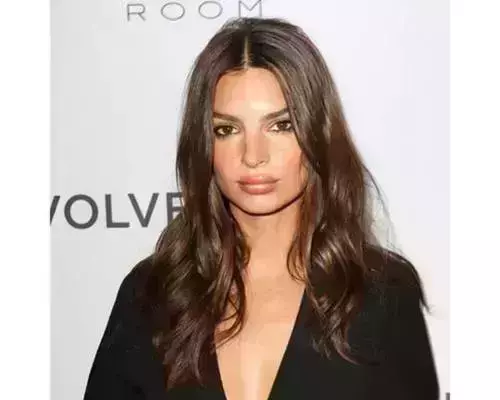 37. Emily Ratajkowski
At the age of 14, Emily Ratajkowski started her career by doing teen print catalogue modelling for Kohls and Nordstrom. She made her professional runway modelling debut with Marc Jacobs at New York Fashion Week in 2015, and since then, she has walked for some of the biggest fashion houses in the world as well as during Paris Fashion Week.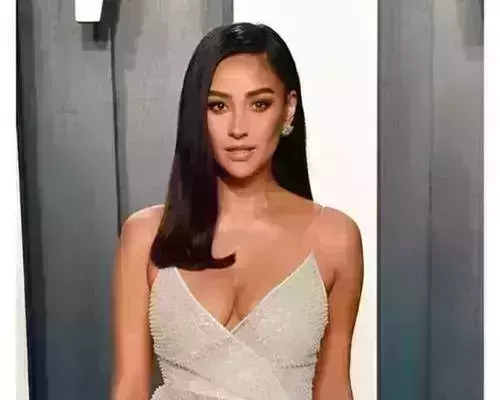 38. Shay Mitchell
Shannon Ashley Mitchell is a model, novelist, actress, and businesswoman from Canada. Shay is a mix of Filipino and Irish descent. Her most well-known performance was as Emily Fields in the hit TV show Pretty Little Liars. She was given the name Shay because she admires Jennifer Lopez, also known as JLo. She knew from an early age that she wanted to pursue acting.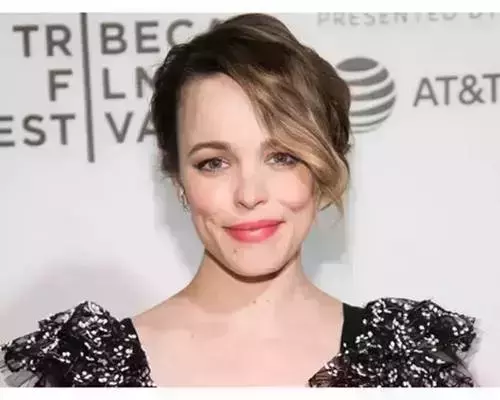 39. Rachel McAdams
The world's most stunning woman In The Notebook, Rachel McAdams played Allie, and she won our hearts. She attended college, majored in theatre, and began her career working on Canadian television and film projects. Her well-known films include, among others, Mean Girls, Spotlight: The Time Traveler's Wife, Wedding Crashers, and The Family Stone.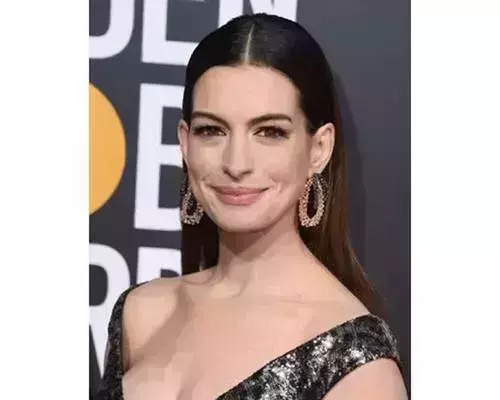 40. Anne Hathaway
Mia Thermopolis was Anne Hathaway's first significant breakthrough character in The Princess Diaries. Her performances in films like The Devil Wears Prada, Love and Other Drugs, Rachel Getting Married, and many others have earned her praise and notoriety. In Christopher Nolan's The Dark Knight Rises, she also played Catwoman.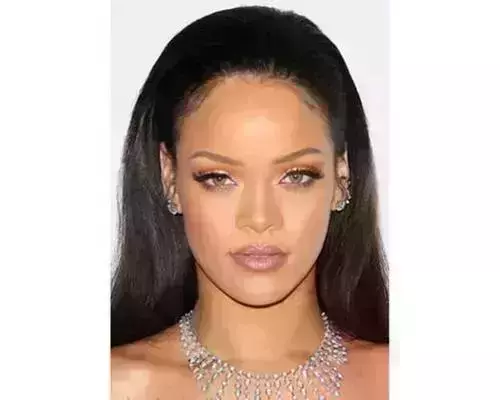 41. Rihanna
Unquestionably, Rihanna is one of the most well-known figures in the world today. She began her career in music by making demo cassettes. She gave Def Jam Records president Jay-Z an audition when she was 16 years old, and he hired her. Her current overall net worth exceeds $90 million. With slightly over 4.6 billion views, she has the most views of any artist on Vevo.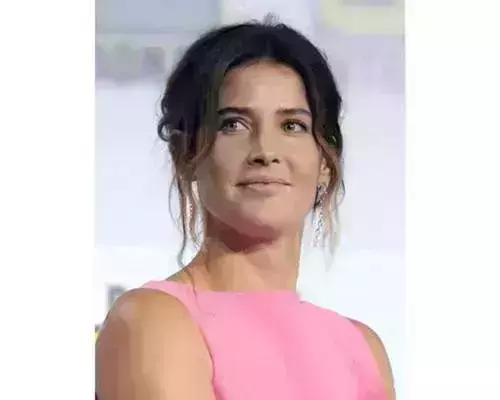 42. Corbie Smulders
Smulders is best recognised for her roles as Maria Hill in the Marvel Cinematic Universe and as Robin Scherbatsky in the popular television series How I Met Your Mother. Cobie speaks French well. With her charming grin and flawless performance as "Robin," she has captivated hearts all around the world.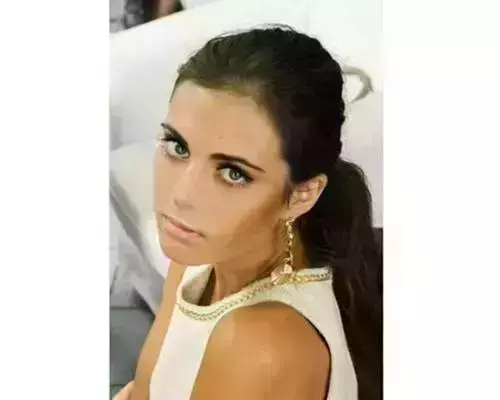 43. Anastasia Luppova
Russian Pyramid, a billiards player who has won the European championship twice, is a stunning woman. She is now a successful coach and has mastered the game. She has crowned Miss Billiards in 2009!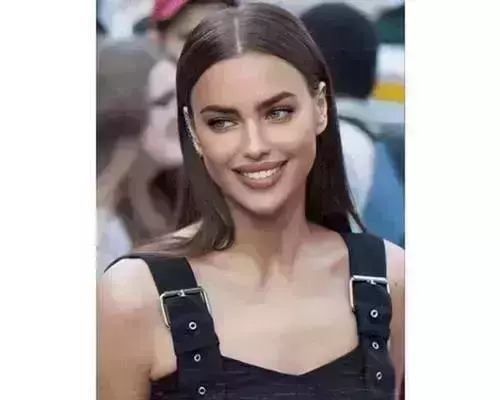 44. Irina Shayk
When Irina Shayk was chosen to represent Intimissimi lingerie, she experienced tremendous success. She has performed on the catwalk for numerous companies, including Marc Jacobs, Versace, Givenchy, and Bottega. She was appointed the new Loreal Paris International Spokesperson in October 2015. In the 2014 movie Hercules, she also made her acting debut with Dwayne Johnson.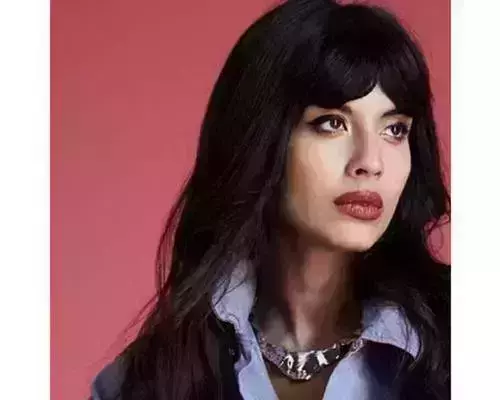 45. Jameela Jamil
Before joining the T4 presenting team, Jameela Jamil started her career as an English teacher. She was also the BBC Radio 1 Chart Show's first sole female presenter. Jamil now portrays Tahani in the critically acclaimed American television series The Good Place, which was nominated for a Golden Globe. She is also an outspoken advocate for body positivity.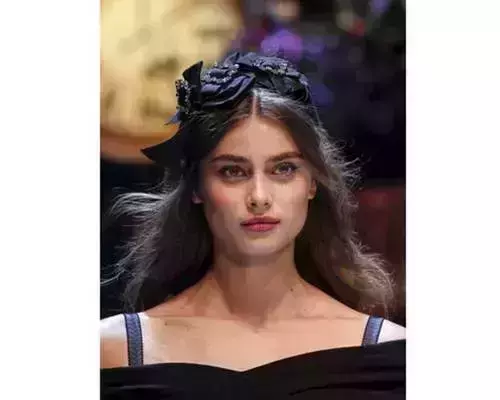 46. Taylor Hill
American supermodel Taylor Hill has been a Victoria's Secret Angel since 2015. This 23- year-old has walked the runway for brands like Versace and Michael Kors. With a net worth of $6 million, she is one of the highest-paid models in the world.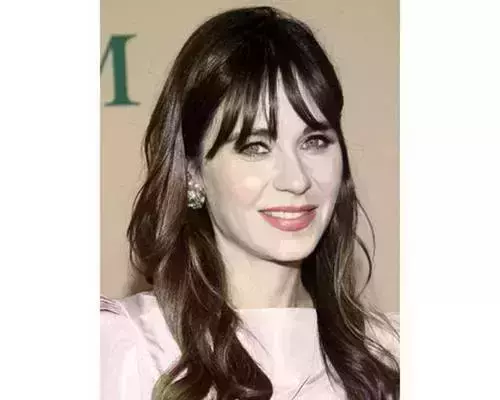 47. Zooey Deschanel
Deschanel is a multi-talented actress most known for her distinctive blue eyes and her role as the love interest in the 2009 romantic comedy 500 Days of Summer. She does a fantastic job as Jessica Day on the popular comedy series "New Girl." She produces the same thing as well. Despite being a fantastic performer, Zooey claims that she prefers to write music.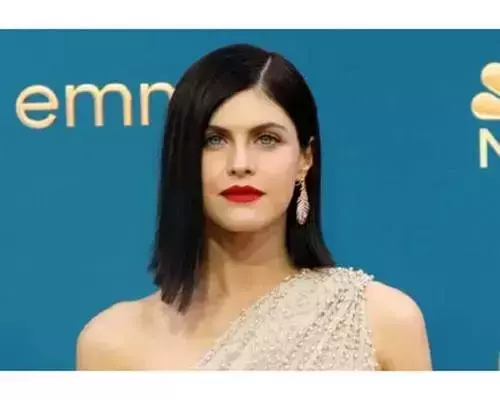 48. Alexandra Daddario
She's no doubt one of the most beautiful women in the world. We simply cannot quit praising her stunning eyes. Most people are familiar with Alexandra Daddario from her work in the Percy Jackson movie series. Her ancestry includes Czech, Italian, Irish, and English. She has also appeared in several series as a guest star, including It's Always Sunny in Philadelphia, True Detective, and American Horror Story: Hotel. She is renowned for her function in the most recent Baywatch film.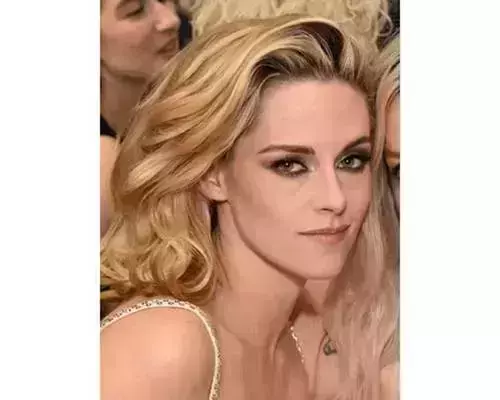 49. Kristen Stewart
In 1999, Kristen Stewart started her acting career. After completing the Twilight Saga films, the super-cool actress did some amazing work in films like Clouds of Sils Maria, Still Alice, and Personal Shopper. In 2010, she was one of the Hollywood actors with the highest salaries. Additionally, she represents fashion houses like Chanel. Along with the trumpet, she also plays the acoustic and electric guitar. Despite her passion for acting, she has stated that becoming a "Hollywood Star" is not something she is interested in. She sees it more as a job.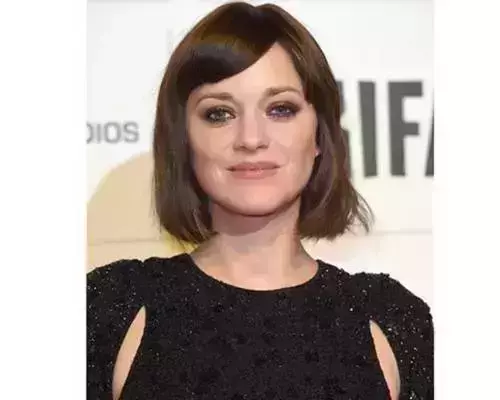 50. Marion Cotillard
In a role in one of her father's plays, the French actress made her acting debut when she was a young child. At the Conservatoire d'Art Dramatique in Orléans, she studied drama. Cotillard had a few tiny TV roles after brief theatrical appearances and performances, but her career as a film actor didn't start until the middle of the 1990s. She had always thought that she would be a singer and that her acting career had happened by accident.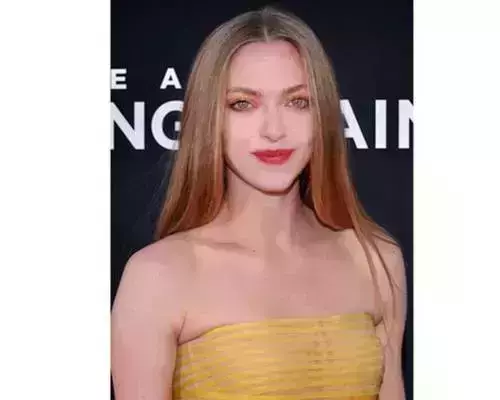 51. Amanda Seyfried
In the 2004 teen comedy Mean Girls, Amanda Seyfried makes her film debut. At the young age of eleven, she began her modelling career, and at the age of fifteen, she began her acting career. She has acted in films like Mamma Mia, Dear John, and Les Misérables. This stunning woman has a magnificent dog named Finn and is a true animal lover at heart.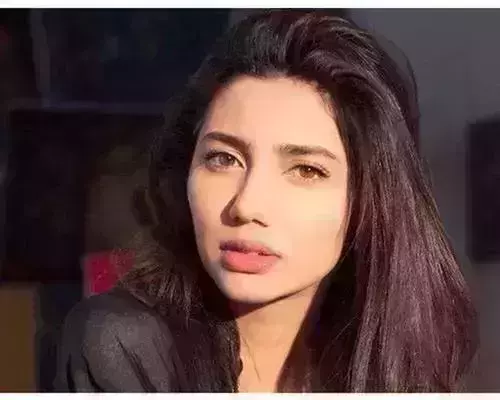 52. Mahira Khan
One of Pakistan's most well-known and lucrative actresses is Mahira Khan. She made her acting debut with Atif Aslam in the romantic comedy Bol. She is also considered one of the most beautiful women in the world. She began her career in 2006 as a VJ before becoming well-known for her part in the popular television programme Humsafar. Alongside Shah Rukh Khan, she co-starred in her first Bollywood movie, "Raees."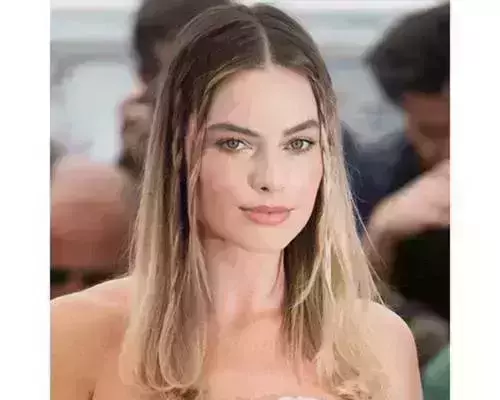 53. Margot Robbie
Margot Robbie is one of the most beautiful women in the world. In the late 2000s, the Australian actress made her debut in local independent movies. The Wolf of Wall Street, directed by Martin Scorsese, gave her her big Hollywood debut. She appears as the psychotic Harley Quinn in the superhero movie Suicide Squad in 2016 and as Jane in The Legend of Tarzan the same year. She objects to being called a "bombshell" by some people. She rejects being reduced to the cliché that goes along with it.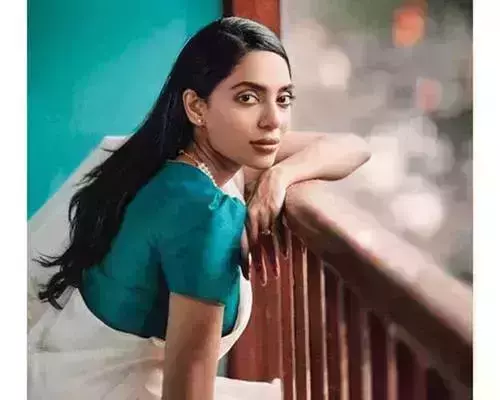 54. Sobhita Dhulipala
Sobhita Dhulipala, who represented India at Miss Earth 2013, finished in second place at the Femina Miss India 2013 pageant. She began her career in modelling before transitioning to acting. For her leading role in the drama series Made In Heaven on Amazon, she received enormous fame and acclaim.
All these women are a testament to hard work, to going against the grain, to strength and to optimism. Their beauty lies in these traits that are common and celebrated across the list.
It is very difficult to pick out beautiful women out of millions, and that is why womanhood needs to be more appreciated, celebrated and even revered. Women all across the globe are striving hard every day to get what they deserve and therein lay their true beauty.
Some scientists say that humans find perfectly symmetrical faces, beautiful. We beg to differ; humans find kind hearts and strong spirits the most beautiful!