Aishwarya Rai Bachchan's Beauty Tips And Skincare Secrets - 2023
Shalu Bhati
Updated At 08 Feb 23
She is beauty, she is grace. No, we are not talking about the Ms. United States but our very own Aishwarya Rai Bachchan. She is a well-known face in Bollywood as well as Hollywood and that is not just because of her acting prowess but also because of her breathtaking gorgeous looks. The former Miss World is considered one of the most beautiful women in the world. Seeing her strutting down the Cannes red carpet every year, do you not wish for a beauty like hers? Wait no more. We have come to your rescue. We have left no stone unturned and have covered Aishwarya Rai beauty tips, Aishwarya Rai skincare routine as well as Aishwarya Rai makeup routine.
We know the importance of diet and exercise that go in maintaining the good looks so we have also brought for you the Aishwarya Rai diet plan and exercise routine.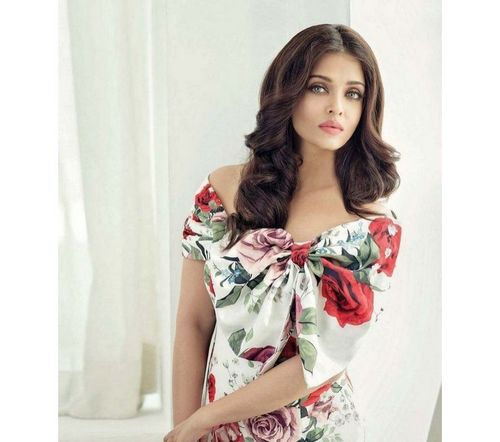 13 Top Aishwarya Rai Beauty Tips
Following are some of the top beauty secrets of Aishwarya Rai Bachchan.
1) It Is All About Water
When it comes to celebrities and their beauty secrets, water seems to be their magic potion.
One of the beauty secrets of Aishwarya Rai includes drinking about eight glasses of water in a day. This way she stays hydrated and it also helps in the removal of toxins from her body.
So what are you waiting for? Drink your way to beauty!
2) DIY Face Packs
If you are following the Aishwarya Rai skincare routine then you will need to ransack your kitchen cabinet more often. Cause that's what this beautiful lady does.
Aishwarya likes to use yogurt on her face which is known for its moisturizing properties. She also uses freshly crushed cucumber face mask to calm her skin She also uses rose water and raw milk as part of her face masks. Aishwarya is a big fan of using besan as a scrub.
Indian actress skin care secrets are very popular as most of them are based on natural ingredients and are easy to implement. Do check out the skin care secrets of priyanka Chopra, Deepika Padukone, Alia Bhatt and other popular actresses and you would see a similar trend.
3) No Junk Food
Aishwarya prefers to stay away from any kind of fried or junk food. Such foods are fattening, add toxins in the body, reduce stamina and metabolism, and lead to many other health issues over time. We know it is difficult to give up on fries and pizza but you can always limit your intake. Your skin will thank you.
Also Read: Katrina Kaif's Skincare, Workout Routine And Diet Plan
4) Say No To Alcohol And Smoking
Celebrities are often seen resorting to smoking or drinking either for pleasure or for dealing with the stress that comes with their life. However, our beauty queen stays away from both. No wonder her face is always adorned with a healthy glow.
5) Home Cooked Meals Over Packaged Food
One of the simplest beauty secrets of Aishwarya Rai is that she sticks to eating home-cooked food even on sets. She steers clear from packaged or processed food. What keeps packaged food from going bad can't be good for your health especially in the long run.
6) A Diet With Fruits & Veggies
Aishwarya believes in the "you are what you eat" philosophy. The secret to her glowing skin is her healthy diet which includes a lot of fruits and vegetables. They are a good source of vitamins, minerals, roughage, and antioxidants, hence, the beautiful glow. You can ensure that you have at least one meal daily which comprises seasonal fruits. And then see the results yourself.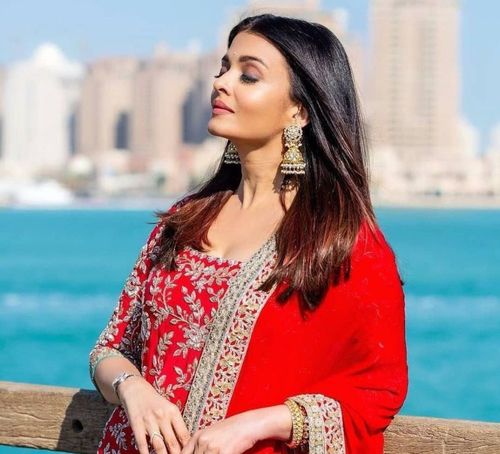 7) Back To Basics
For having skin like Aishwarya, you need to follow the most basic step of the Aishwarya Rai skincare routine. She believes it is important to cleanse the skin and then moisturize it properly. Thus, she washes her face regularly and uses a moisturizer that suits her skin type.
8) Start Your Day Better
Aishwarya Rai skincare routine is not just about using good products but it is also about taking care of oneself from within. That is why she starts her day with a glass of lukewarm water mixed with lemon and honey. This mix gives your body a good start at hydration after long hours of sleep. It is also known for helping improve metabolism.
9) Love For Aromatherapy
Another one of the Aishwarya Rai beauty secrets is her love for aromatherapy oils. She prefers to use oils like sandalwood, chamomile, lavender, eucalyptus, lemongrass, and rosemary.
Also Read: Shilpa Shetty's Stunning Beauty Secrets: Yoga, Fitness And Diet Plan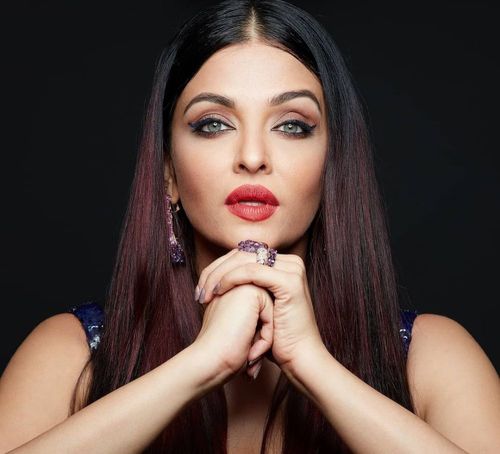 10) Oil Hair Regularly
Ever fallen in love with Aishwarya's luscious long hair? We have! Her secret? Simple. Oil your hair regularly to ensure a healthy mane. She uses a mix of hair oils—coconut, olive, and almond oils.
11) Hair Packs For Lustrous Mane
It takes more than just oil to maintain the hair. Aishwarya also prefers to use different kinds of hair packs such as eggs and olive oil; milk and honey; and mayonnaise and avocados. So go, get mixing.
12) Regular Facials
Aishwarya relaxes and rejuvenates her skin with the help of regular facials. They are great for maintaining the overall health of the skin.
13) Inculcate Positivity Within
You will be amazed to know this Aishwarya Rai beauty tip. It will require you to be happy. Yes, just that. Aishwarya believes when you feel happy from within, it shows on the outside. Stay positive and block the negativity. That's how you will be able to uncover the true beauty from within.
Apart from Aishwarya Rai, you can also check out 15 Kareena Kapoor Beauty Tips to take inspiration. you would be surprised to find out how much all the beautiful womn rely on natural ingredients to maintain their beauty.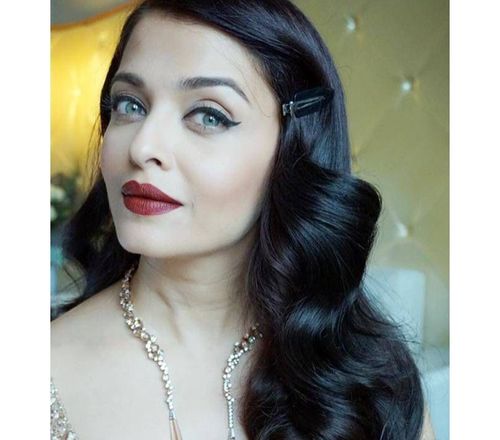 Aishwarya Rai Makeup Tips
Everyone wants to know the details of the Aishwarya Rai makeup routine. And why won't they? She is one of the most beautiful woman of the world. Following is a glimpse into her makeup tips, tricks, and routine:
1) Simple Is The New Sexy
The Aishwarya Rai makeup routine is all about keeping things simple. She prefers to keep her make up toned down as she believes that makeup is supposed to enhance your beauty not hide it.
2) Lucky Lips
Aishwarya's go-to shades for her lips include peaches, pinks, and browns. These shades not only compliment her skin tone but also bring out the color of her eyes. Find shades that work for you and stick to them.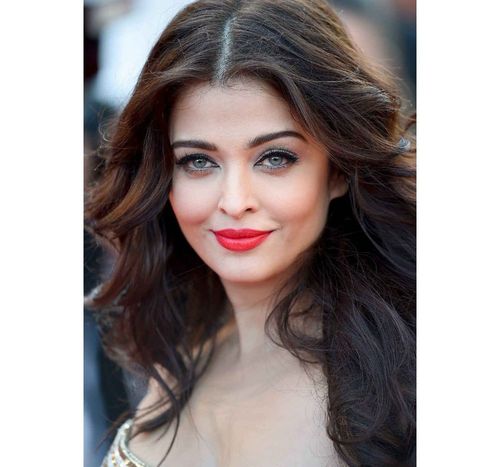 3) Highlight One Feature At A Time
Want to know a makeup secret from the diva herself? Well, she says to choose one feature of your face to focus upon while doing makeup. It can be either your eyes, lips, or even your chin. Make one feature which is your favorite as the center of attention.
4) Invest In Good Cosmetic Brands
Aishwarya is the brand ambassador for L'Oréal Paris. No doubt she has a lot of beauty products at her disposal. But that doesn't mean you have to settle for any less. You can always find good products which not only suit your skin type and skin tone but also your budget. Remember a god brand makes a lot of difference to how your look turns out to be.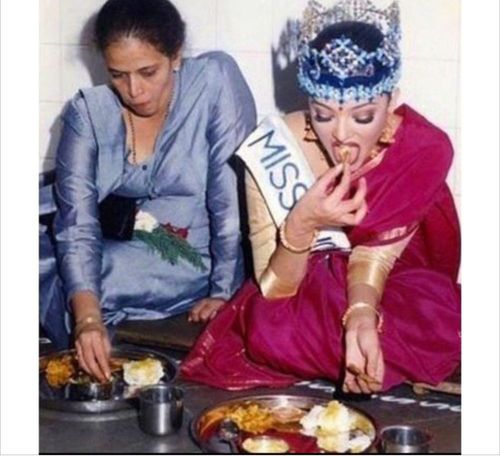 Aishwarya Rai Diet Plan
What does the former Miss World eat to look the way she does? We have some answers:
She avoids eating fried and fattening food
She prefers home-cooked meal over processed food
She has changed the kind of rice she eats. She has shifted from white rice to brown rice. She did so to shed her post-pregnancy weight
Her diet also includes boiled vegetables, fresh fruits, grilled fish, and green leafy vegetables among other things
She starts her day with lemon and honey
She eats seasonal fruits and nuts in between meals to keep her energized
This is the exact Aishwarya Rai diet plan:
Breakfast: Brown bread toasts +oats
Lunch: Boiled vegetables, dal, and chapattis
Dinner: Grilled fish + brown rice
Also Read: This Is How Alia Bhatt Lost 16 Kgs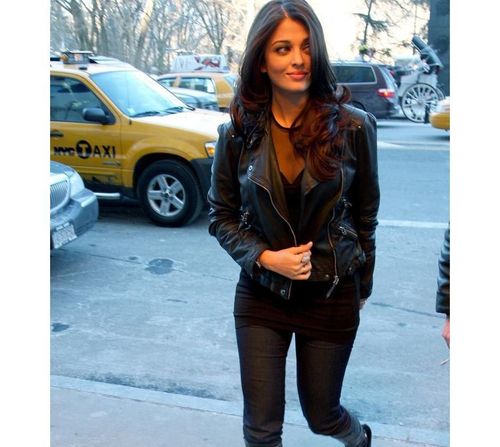 Aishwarya Rai Fitness And Weight Loss Tips
Aishwarya is blessed with good genes and a figure that doesn't require too much work. Her normal exercise routine includes:
Brisk walking in the morning
Yoga for 45 minutes
Light exercises such as crunches, pushups, squats, and pull-ups
With a healthy diet and her fitness routine, she is good to go. But things were different when she became a mother. It was very normal for her as a new mother to have put on weight. Unfortunately, she was criticized for choosing motherhood over glamour. Aishwarya did not shed all the extra kilos as soon as she got out of the hospital. She preferred spending time with her daughter. And when she was ready, she lost it all and went from this: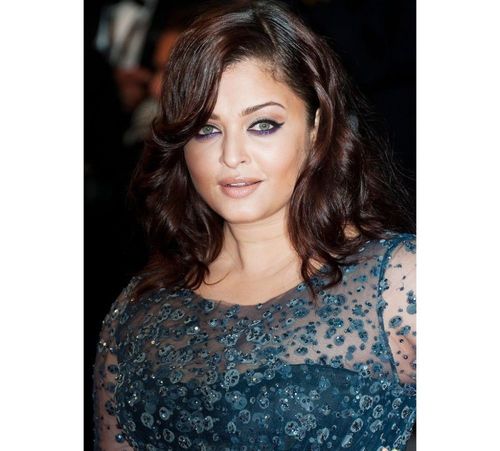 To this: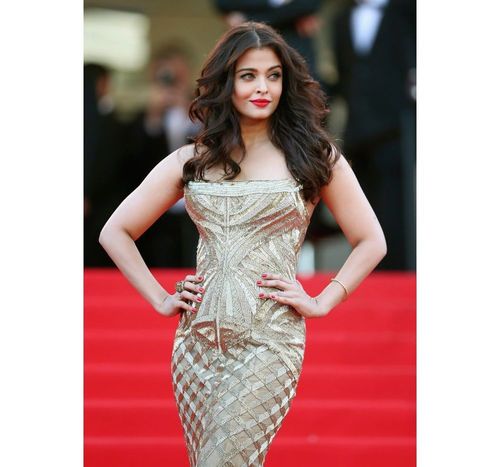 No wonder all the critics along with the rest of the world were taken with surprise.
Following are her weight loss tips:
Exercise more and do not overeat.
Have smaller meals. It will keep you feeling full throughout the day
Intake a proper combination of carbohydrates and proteins
Make exercise a huge part of your routine
Have protein with every meal
Don't skip any meal. All meals are important
Monitor daily calorie intake
Aishwarya's exercise routine didn't change by a lot. Apart from doing what she did regularly, she started going to the gym twice a week for doing functional training to focus on different body parts separately.