Pauline Chalamet's Weight Loss Journey
Hanisha Sharma
Updated At 26 Aug 23
In the world of Hollywood, where appearances often take centre stage, celebrities are no strangers to the pressure of maintaining their image. Pauline Chalamet, the talented and charismatic actress, found herself navigating this challenge while simultaneously battling personal health concerns. Popular for her role in TV series "The Sex Lives of College Girls", her weight-loss journey has been one of resilience, determination, and self-discovery.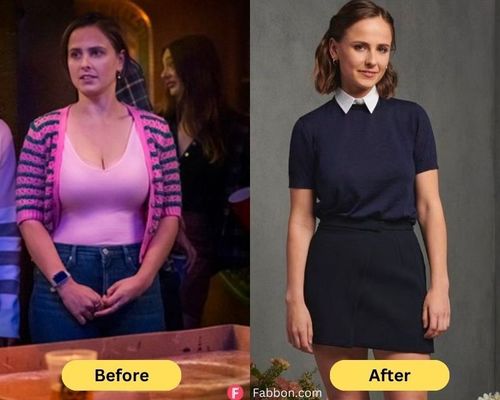 Let's delve into Pauline Chalamet's weight loss journey and its positive impact on her life. We will uncover what exactly she did to lose 30 to 40 pounds.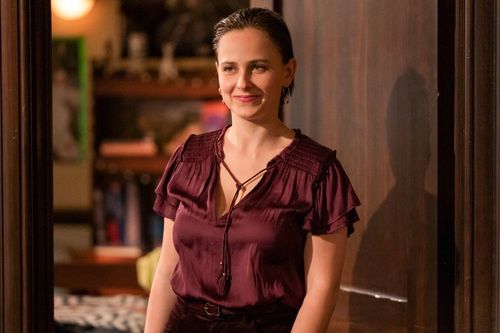 Why Pauline Chalamet Decided To Lose Weight?
Like everyone else, Pauline Chalamet entered the world of glamour with dreams and aspirations in her eyes. Being the sister of an already renowned actor Timothee Chalamet, she felt immense pressure to be like him.
People often criticised Pauline for not being slim and not fitting into the beauty standards of the industry. While she was making constant progress in her career, she was struggling with her weight and criticism, which took a heavy toll on her mental and physical health. The relentless scrutiny and body-shaming comments from the media and online trolls further compounded her struggles, making her realise the urgent need for change.
She had gained a lot of popularity post season 1 of the popular TV series "The Sex Lives of College Girls". Rated 7.8 on IMDB, the popularity ensured the makers to follow up with Season 2.
Post Season 1, Pauline decided to lose weight and worked really hard to reach her goals.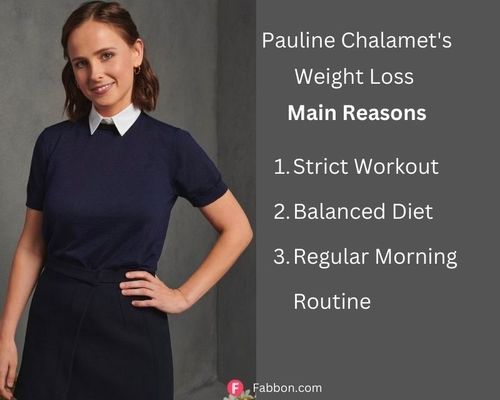 How Did Pauline Chalamet Lose Weight?
There is a big transformation between Pauline Chalamet in Season 1 Vs Season 2 of the popular TV series "The Sex Lives of College Girls" and her weight loss is clearly evident.

For Pauline Chalamet, losing weight was not only about aesthetics but also about her overall health. She took professional help from experts like nutritionists, trainers, and therapists who could support her through her weight loss journey.
She has lost around 30-40 pounds in her journey.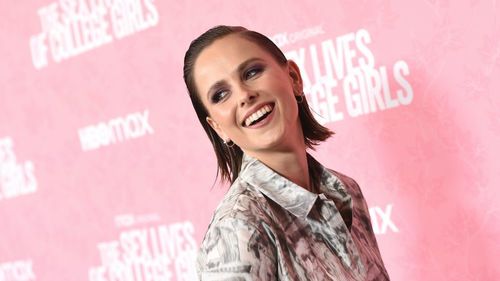 Pauline made sure to incorporate 3 things in her lifestyle and the result can be seen by everyone.
1) Strict Workout Routine

Pauline Chalamet has revealed that she was never much of a fitness freak, but she knew how important it was for her to focus on exercising and make it a part of her daily routine.
Instead of seeing exercise as a chore, she started viewing it as something she loved. Pauline opted for physical activities that brought her joy, like dancing, hiking, and yoga.
She also likes to add some cardiovascular and weightlifting exercises to her physical regimen. She has made morning yoga a regular part of her routine and adheres to it religiously. This perspective not only made her physical routine enjoyable but also sustainable.
Also check out the inspirational story of Kelly Clarkson weight loss story as she lost 37 pounds naturally!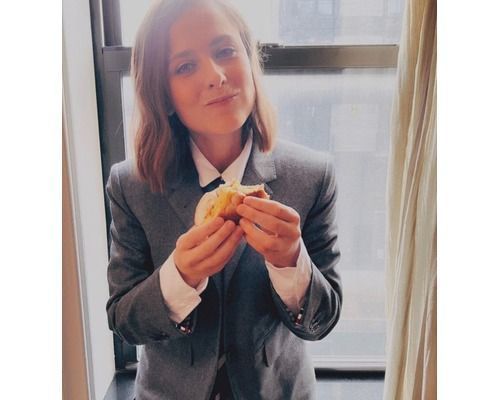 2) Well Balanced Diet
Pauline Chalamet recognised the importance of a balanced diet. Pauline focused on nutrient-dense meals that provided sustained energy and improved overall health.
She made sure to eat a well balanced diet containing protein, whole grains, healthy fats, fruits, and vegetables in the right proportions.
Also Read: How Lizzo Lost 100 Pounds
3) Regular Morning Routine
Pauline Chalamet is an early riser, and she believes that a healthy morning can set the tone for the rest of the day. She likes to keep her phone away from her bedroom to have a mindful approach to technology.
To start her morning, Pauline relied on a radio clock tuned to a classic music station. After waking up, she used to prepare a cup of tea for herself, savouring its warmth and soothing qualities. After that, she used to indulge herself in an hour of reading while savouring her tea.
After her reading session, Pauline used to engage herself in writing practice, capturing her thoughts and reflections. She used to check her phone only after completion of this creative ritual.
Do check out Kylie Jenner weight loss diet and workout routine to find out how she lost 20+ pounds naturally!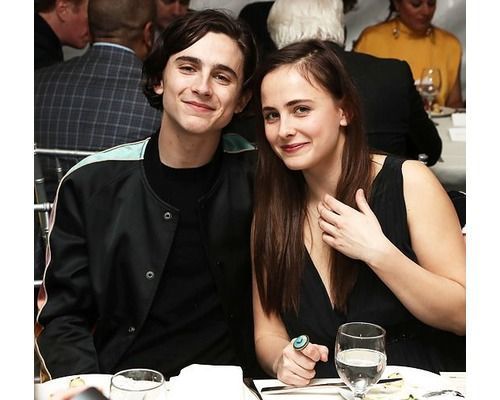 Pauline Chalamet's Weight Loss Diet

Pauline Chalamet followed a workout and diet routine similar to her brother, Timothee Chalamet. She avoided all kinds of junk food and foods with high sugar levels. She used to have 4-5 small meals everyday.
Pauline's preferred options for all the meals included the following.
Breakfast: Black coffee and oats
Snacks: Juice and salad
Lunch: Chicken Breasts and boiled vegetables
Snacks: Salad or Protein Bar
Dinner: Chicken Breasts or Salmon and boiled vegetables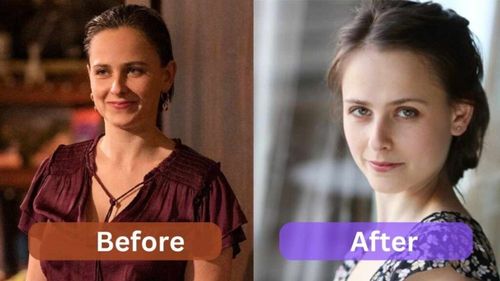 3 Weight Loss Tips From Pauline Chalamet
1) Consistency was an essential requirement for any weight loss journey. Pauline understood the same so she kept working hard and followed her daily routine.
2) Pauline wanted to make her daily routine fun, hence, she incorporated workouts that she liked. She mixed indorr workouts with outdoor ones like cycling and hiking which she liked a lot.
3) She realised that eating healthy foods and following the diet strictly was very important for her weight loss. She avoided processed foods and started eating fruits, green salads.
Check out more about Jessica Simpson weight loss as she lost a whopping 100+ pounds as well.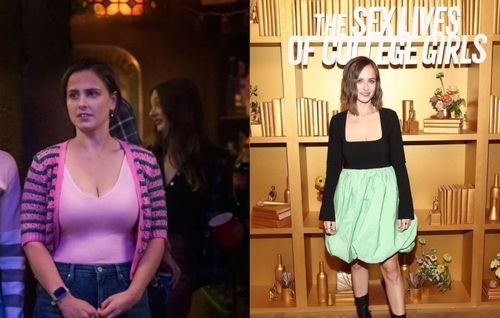 Pauline Chalamet: Before and After Weight Loss

Through her weight loss journey, Pauline Chalamet has become an inspiration to millions of women who aspire to embark on their weight loss journey. While she continues to go upward and onward in her career, her journey has inspired us to prioritise our physical and mental wellness over anything else. Pauline has proven that true beauty lies not only in appearance but also in self-discovery and growth.
Pauline Chalamet's Weight Loss FAQs
Q: How much weight did Pauline Chalamet lose?
While there is no confirmation, Pauline Chalamet has lost 30–40 pounds in her weight loss journey.
Q: What is Pauline Chalamet's diet plan?
Pauline starts her morning with a cup of tea, and takes 4 to 5 small meals during the day. For breakfast, she has black coffee and oats. For lunch, she has boiled vegetables and chicken breast. For dinner, she likes chicken breast, salmon, or any kind of soup. Het go to snacks are a protein bar and a healthy juice.
Q: How much does Pauline Chalamet weigh now?
She now weighs around 117 lbs (54 kg).
Q: What kind of workout does Pauline Chalamet do?
Pauline likes to do things she loves, like hiking, cycling, and swimming. She also incorporates some cardiovascular exercises and strength training.