25 Sephora Makeup Bestsellers For 2023
Shivangi Chatterjee
Updated At 22 Mar 23
Sephora is just not a makeup brand; it's a giant in the makeup business world! It is extremely popular and its popularity has grown even more with Gen Z. it has captured the hearts of millions of beauty enthusiasts. It is definitely on the pricier side but what's money for anyway, if not for the things you love?
There are a lot of options to buy from at Sephora. It has a variety of ranges in products, brands, etc. catering to the needs of almost all sections of society. If you are a Sephora lover or are planning to try it for once, we have curated a list for your ease. Here is a list of 25 Sephora makeup bestsellers of 2023 to help you choose from!
25 Sephora Makeup Bestsellers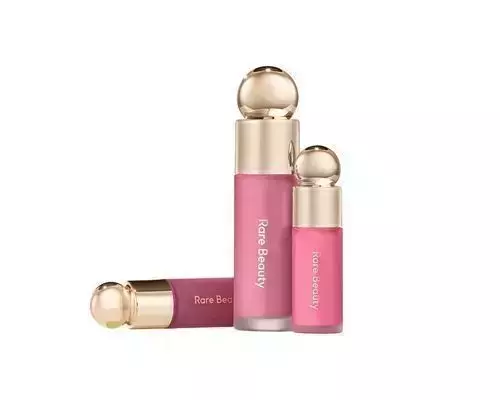 1. Rare beauty Soft Pinch Liquid Blush
Rare Beauty is a makeup brand owned by one of the most popular celebs- Selena Gomez. One of the Sephora best sellers, this Sephora blush isn't liquid but the consistency is just right. It is sheer enough for a natural look. A single drop is enough and thereby would last long as well!
Pros:
· Highly pigmented
· Natural look
· Product lasts long as one needs only little product
Cons:
· Needs to be blended fast
· Durability is iffy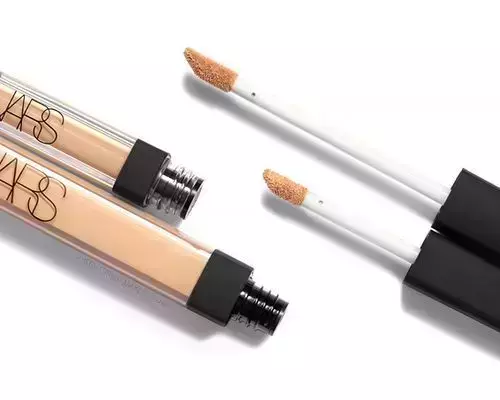 2. NARS Radiant Creamy Concealer
This product has been consistent in the Sephora makeup bestsellers list for a couple of years now. This Sephora concealer is a three-in-one product, which conceals, contours as well as highlights. It can last up to 16 hours and provides a natural finish. It is suitable for all skin types, making it a crowd favorite.
Pros:
· Blends well
· Does not dry skin
· Excellent coverage
Con:
· Expensive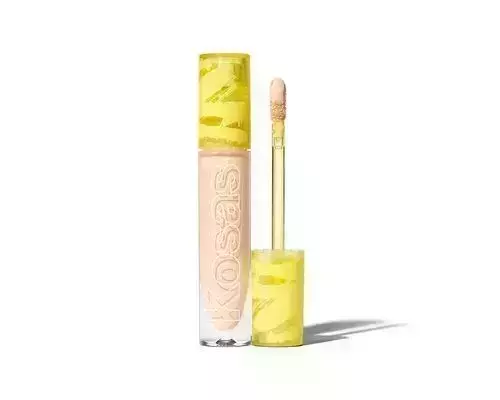 3. Kosas Revealer Concealer
This liquid concealer made it to this year's Sephora makeup bestsellers because of its demand. Its formula blends easily with the skin and is not at all cakey. It covers dark circles like a pro. It is also enriched with skincare benefits like caffeine, hyaluronic acid, etc.
Pros:
· Brightens Skin
· All day coverage
· Has a creamy texture
Cons:
· Short shelf life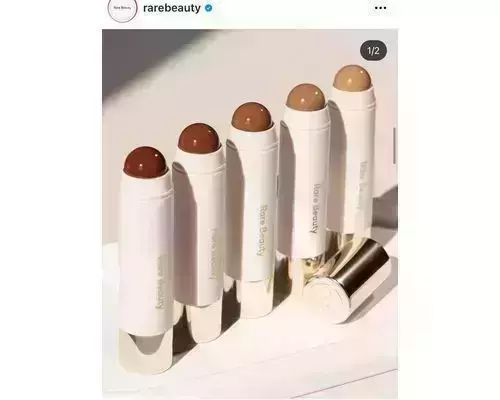 4. Rare Beauty Warm Wishes Effortless Bronzer Sticks
These rare beauty bronzer sticks are some of the best makeup products at Sephora. They are available in 5 different shades, all in neutral to cool tones. This bronzer is on the Sephora makeup bestsellers list because of its creamy texture, gliding onto the skin.
Pros:
· Blends out evenly
· Unique liquid-like consistency
· Easy application
Cons:
· Shade range is limited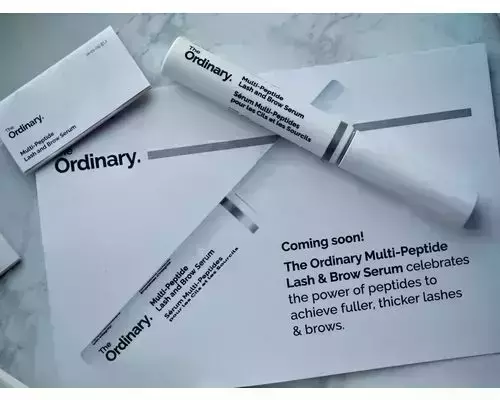 5. The Ordinary Multi-Peptide Lash and Brow Serum
In the list of best makeup products at Sephora, this Ordinary serum has secured a prominent space because of its high-tech peptide formulas which help in growing the lashes and brows. People have reported growth within 6 weeks of use, so do not lose hope before trying this serum!
Pros:
· Low price
· Quick results
· Non-irritating
Cons:
· Wait some minutes before applying makeup
· Must be used consistently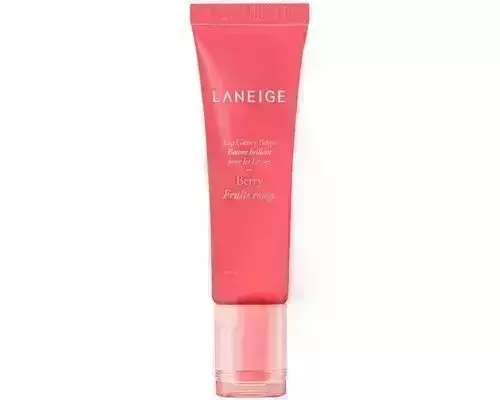 6. Laneige Glowy Lip Balm
This Laneige lip balm has been doing rounds on all social media apps. It has a certain thickness to it but glides smoothly on the lips. The tints of these balms have gathered attention, giving the much-needed buttery lips. These balms also have an amazing smell, which is a big plus.
Pros:
· Keeps lips extremely moisturized
· Non-sticky and non-greasy
· Travel friendly
Cons:
· Contains fragrance
· They are not tinted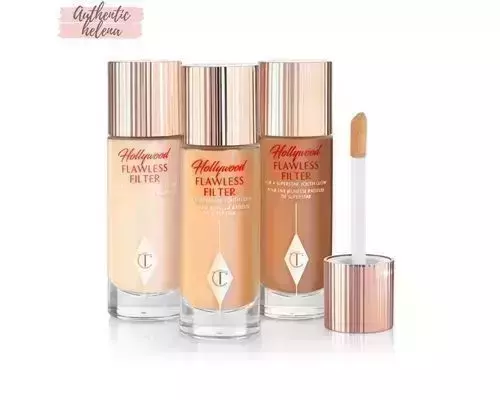 7. Charlotte Tilbury Hollywood Flawless Filter
This Sephora primer is one of the most demanded products of the brand. It is one of Sephora makeup bestsellers and is a multi-tasking product. It acts as a primer, highlighter, or even a light-coverage tinted moisturizer. It comes in 12 shades to choose from.
Pros:
· Multi-functional
· Does not have traces of shimmer
· Long-lasting liquid highlighter
Cons:
· Expensive
· Packaging can be messy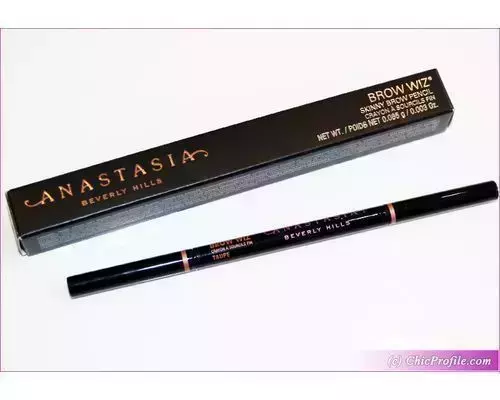 8. Anastasia Beverly Hills Ultra-Slim Brow Pencil
The smooth and thick texture of the brows makes this brow pencil ideal for those who have light brows. It makes eyebrows look natural but only better. The application is quite smooth and beginner-friendly as well! It is one of Sephora's best products.
Pros:
· Natural looking brows
· Available in various shades
· Spooly attached to the pencil
Cons:
· Very delicate, needs careful handling
· Not available easily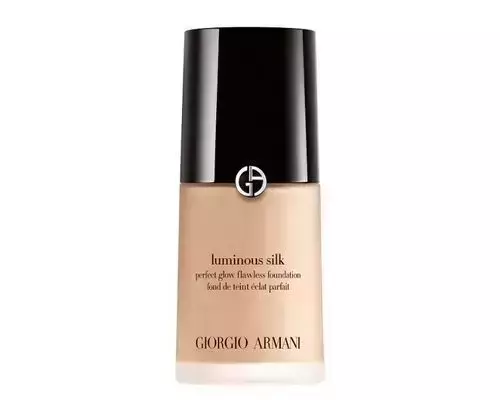 9. Armani Beauty Luminous Silk Oil-free Foundation
This Sephora foundation has got a diva reputation and stays true to its image. It has withstood the test of time and remains one of the classic Sephora foundations of all times. It does not require any setting powder. The best is it isn't cakey and does not get oxidized.
Pros:
· Ultra-fine texture
· Doesn't oxidize
· Is not cakey
Cons:
· Pricey compared to other foundations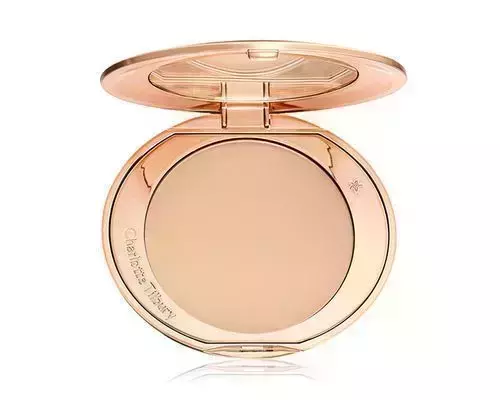 10. Charlotte Tilbury Airbrush Setting Powder
This is one of Sephora makeup bestsellers as the setting powder is miraculously non-drying! True to the luxurious reputation it has, it provides quality. Ingredients like rose wax and almond oil moisturize the skin, while others diffuse light as it hits your face, giving you a glowy look!
Pros:
· Powder is milled finely
· Doesn't put focus on dry patches
· Gives glow without being shimmery
Cons:
· Expensive
· No applicator provided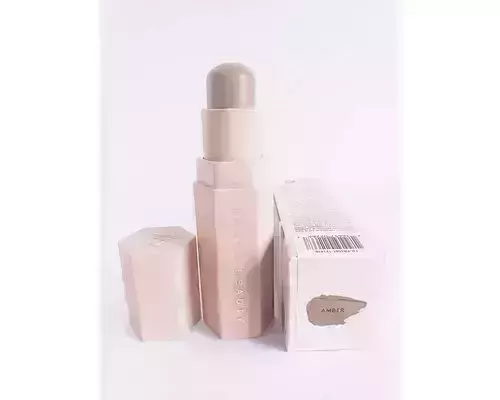 11. Fenty Beauty Match Stix Contour
The Fenty Beauty contour stick makes contouring virtually effortless, even for beginners. The rounded shape gives controlled application. It's a cream-to-powder formula that blocks pores and other skin imperfections. This makes the Fenty Beauty contour one of the best Sephora makeup bestsellers.
Pros:
· Light formula
· Longwear
· Travel-friendly
Cons:
· Best for light-to-medium undertones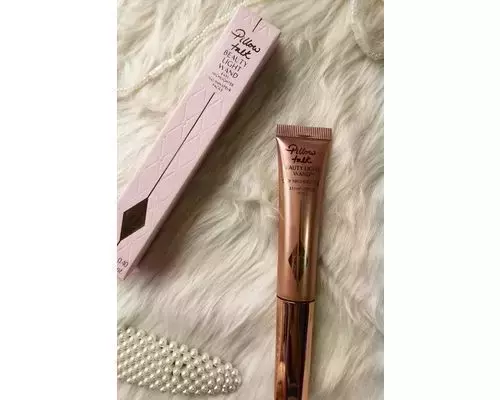 12. Charlotte Tilbury Beauty Liquid Highlighter
Charlotte Tilbury Highlighter has an amazing glow! The applicator looks gimmicky but is actually very functional. The squeeze tube allows control of usage, making it long-lasting. The price tag is fairly justified given it lasts for more than 8 hours on one single use.
Pros:
· Light-weight
· Buildable
Cons:
· Quantity is less
· Expensive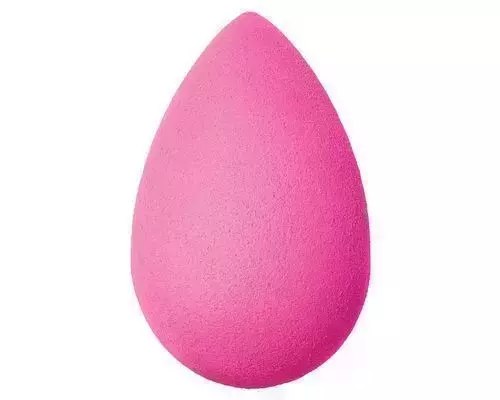 13. Original Beautyblender Makeup Sponge
This beauty blender is an essential part of a Sephora makeup kit. Professionals love this makeup sponge because it helps achieve an impeccable makeup look. It works well with all foundations, creams, blushes, serums, etc. It revolutionizes the application of makeup.
Pros:
· Makes foundation look natural
· Helps fill pores better than brushes
· Works well on delicate areas like undereye
Cons:
· Hard to clean completely
· Soaks up a lot of product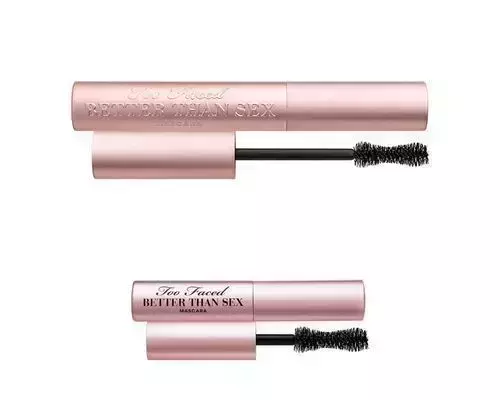 14. Better Than Sex Mascara
This Sephora mascara is one of the bestsellers of the brand this year. It gives the lashes a natural volume, without any flaking. The mascara is also smudge-proof! What else does one want? This Sephora mascara gives dramatic curls to the lashes, becoming a crowd favorite.
Pros:
· Easy to remove
· Suitable for all lash types and lengths
· With multiple coats gives illusion of false lashes
Cons:
· Smudging
· Price is on the expensive side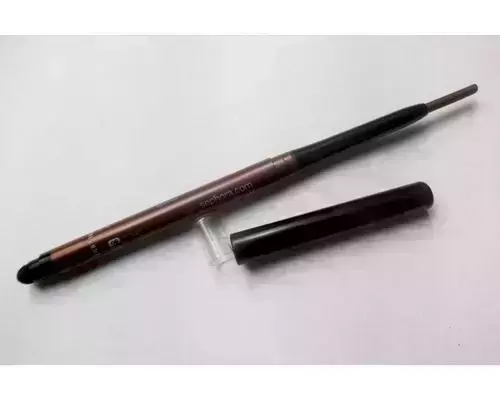 15. Sephora Retractable Eyeliner
Sephora Retractable Eyeliner is waterproof eyeliner, which is available at an affordable price, given it is Sephora! Since it is waterproof, it is long-lasting too. The Sephora eyeliner has an easy glide and creamy texture, and its smudge tip allows an enduring eye look.
Pros:
· Long-lasting, difficult to rub off
· Variety in range of colours
· Application is smooth
Cons:
· Needs to be sharpened often
· Isn't easily available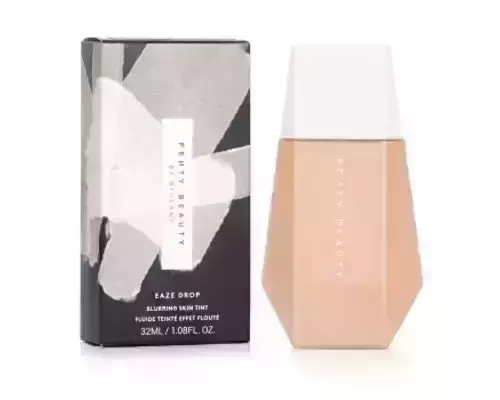 16. Too Faced Chocolate Bronzer
The Too Faced Chocolate Soleil Gilded Bronzer is one of the Sephora makeup bestsellers of 2023. It has an incredible chocolate scent, making it a loved Sephora makeup kit product. It is perfect for summer and spring because it has a light shimmer to it. It is worth a try!
Pros:
· Matte formula
· Good quantity
· Blends out well
Cons:
· Price is expensive
· Strong fragrance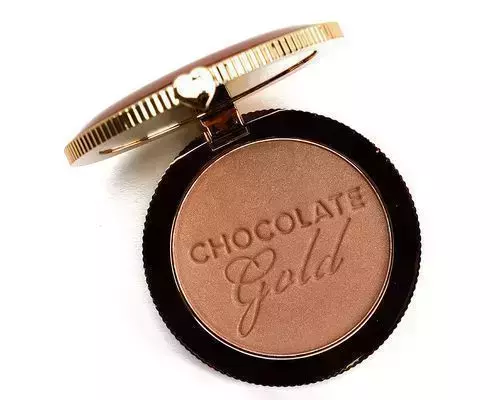 17. Fenty Beauty Ease Drop Blurring Skin Tint
Fenty Beauty is a much-loved brand among makeup enthusiasts, partly because of Rihanna and partly because of the product quality. The skin tint comes in 25 flexible shades, with light to medium coverage. It blurs pores and claims to be humidity and sweat resistant!
Pros:
· Blends easily
· Good coverage
Cons:
· May need a primer
· Doesn't work well on dry patches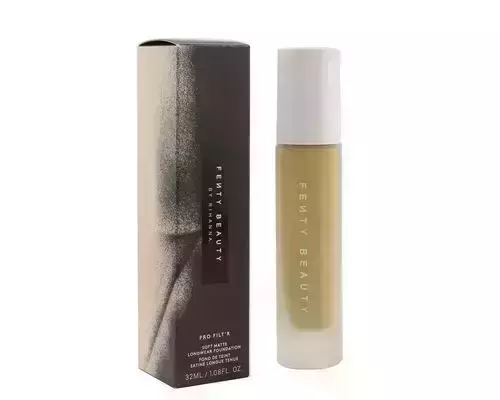 18. Fenty Beauty Pro Filt'r Soft Matte Liquid Foundation
The Fenty Beauty liquid foundation gives skin an instant uplift and a shine-free finish. The Sephora foundation provides medium to full coverage. Its oil-free soft matte foundation is made to be sweat resistant, perfect for all hot-climate places. It's a win-win situation!
Pros:
· Is not cakey
· Ultra-light formula
· Comes with a pump dispenser
Cons:
· Highlight dry patches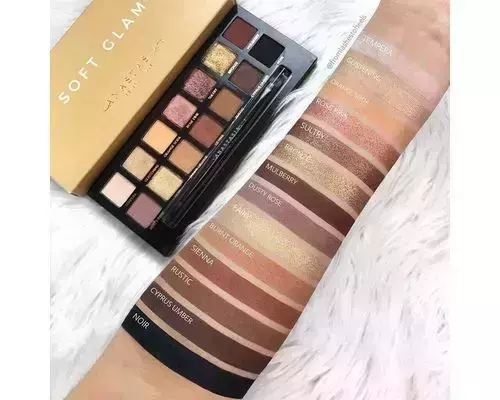 19. Anastasia Beverly Hills Soft Glam Eyeshadow
This iconic Sephora eyeshadow palette is one of the bestselling products this year. It has flattering neutral shades that complement all skin tones. The formula of this Sephora eyeshadow palette is ultra-pigmented and is quite easily blendable.
Pros:
· Buttery formula
· High shine metallic shades
· Deluxe packaging with mirror
Cons:
· Expensive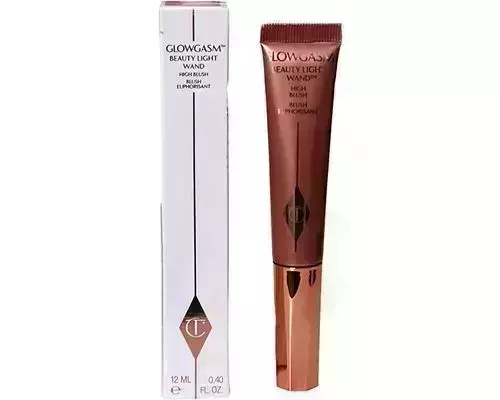 20. Charlotte Tilbury Glowgasm Blush Wands
The Charlotte Tilbury Blush Wands sold out pretty quickly and even became viral on Tiktok. The Sephora blush wands give a glowy tint to your cheeks, and one would never guess if your flushing cheeks were not real. The liquid formula applies evenly on the skin, giving it the glowy look!
Pros:
· Blush is easily blendable
· Glowy finish
Cons:
· Product feels half full
· Expensive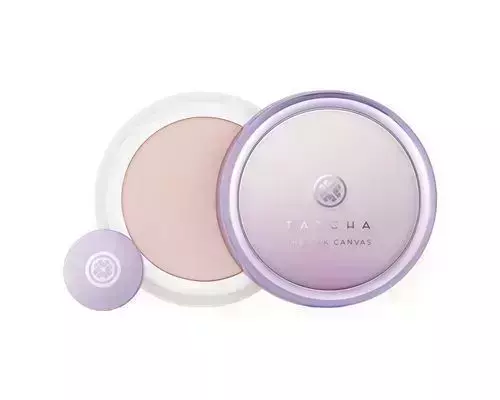 21. Tatcha Silk Canvas Protecting Primer
This primer is considered to be the best Sephora primer of all time. It is suitable for all skin types including combination and sensitive skin. It also is resistant to pollution and protects the skin from further damage. It applies quite well and fights environmental stressors.
Pros:
· Helps treat oily spots
· It lasts long
· Minimizes pores and wrinkles
Cons:
· Price is expensive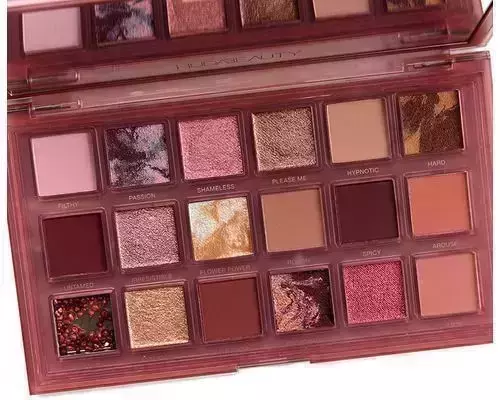 22. Huda Beauty Naughty Nude Eyeshadow Palette
This Sephora eyeshadow is absolutely stunning. It is even a celeb favorite for the nude shades it has, make your skin look natural but better! The Sephora eyeshadow is created for everyday looks, but has a scope to create magnificent and dramatic eye makeup looks too! It's a stunner in all!
Pros:
· A lot of shades
· Highly pigmented
· Easy to blend
Cons:
· A bit expensive
23. Too Faced Born This Way Concealer
The Too Faced Born This Way Concealer is a bomb Sephora product! It is a master of concealing skin flaws like visible pores and makes the face a blank canvas to add a definition to your liking. Though it is one of Sephora makeup bestsellers, it somehow does not have good coverage.
Pros:
· Good quantity of product
· Good shade range
· Not drying
Cons:
· Can get cakey
· Could use more shades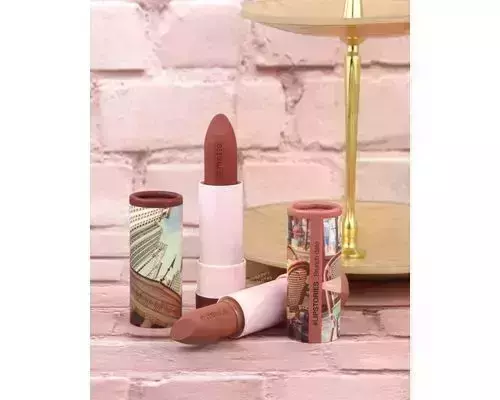 24. Sephora Collection #Lipstories Lipstick
Sephora's own self-titled brand is no less when it comes to favorite makeup products. This Sephora lipstick has a weightless texture, covering all your basic needs. It even comes in matte, metallic, and satin finishes. Affordable pricing may also be a factor in its popularity.
Pros:
· Satin matte finish
· Creamy consistency
· Comfortable and lightweight
Cons:
· Not an absolute matte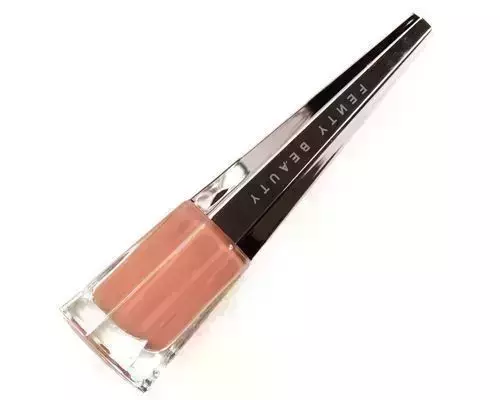 25. Fenty Beauty Lip Paint Longwear Fluid Lip Colour
Rihanna's lipsticks have gathered immense popularity, first due to its packaging and then because of their quality. It is one of the few liquid lipsticks that is long-lasting and does not dry out the lips. That justifies the pricing! It is one of Sephora makeup bestsellers this year!
Pros:
· Phenomenal pigmentation
· Applies smoothly and evenly
· Easy to apply with the applicator
Cons:
· Not long lasting
· Not transfer proof