51 Best Stormi Webster Photos - 2023
Pooja Angurasu
Updated At 29 Aug 23
Stormi Webster is the daughter of the American model, actor, and entrepreneur Kylie Jenner and her boyfriend, rapper Travis Scott. Stormi had become a celebrity even before she was born. Of late, she has surpassed her mother in terms of fame. Kylie initially kept her pregnancy a secret and stayed away from the media. Stories related to Stormi's birth, her name, and her daily activities have earned millions of "likes" on various social media platforms.
51 Stormi Webster Photos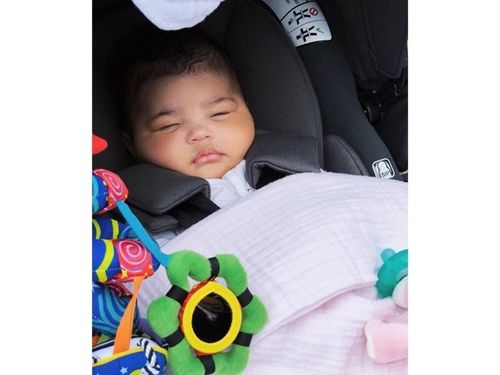 1. Sleeping Webster
This cute-looking and sleepy Stormi gets our attention by making a cute and funny half-sleepy face. This Stormi Webster photo has got a special place in our hearts.
Also check out our detailed guide on khloe kardashian weight loss as she lost a whpping 60+ pounds. We have covered her diet plan and captured all the weight loss tips she had followed.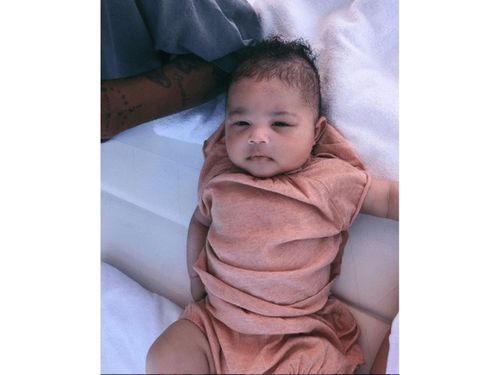 2. Tiny Eyes
This Stormi Webster photo was taken when she was 3 months old baby. She looks attractive with her tiny eyes.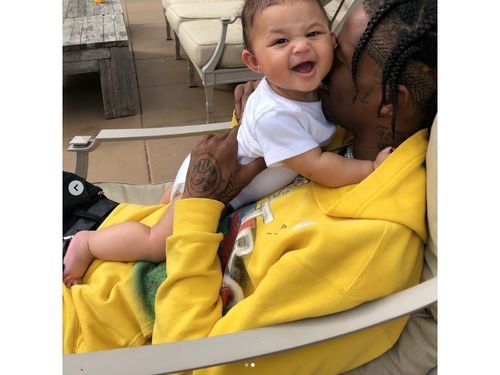 3. Dad And Stormi
In this Stormi Webster photo daddy, Travis showers his love on his daughter which makes her give a pretty smile on her face. Big mood! Teach my Stormi to love," Travis wrote in the caption.
Also, check out the best True Thompson photos as cover 50+ stunning images of her which include her spending time with her parents, smiling, playing and many more!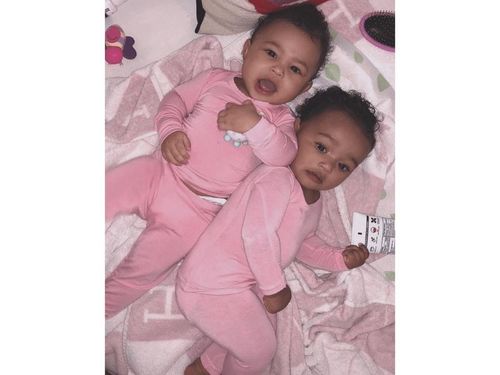 4. Pretty Pinky
These two cute pinky cousins make our day! Stormi and Kim Kardashian's baby girl, Chicago, have a slumber party in matching pyjamas.
Check out the inspirational kylie jenner weight loss story as we cover her diet, weight loss tips and how she lost 25+ pounds quickly!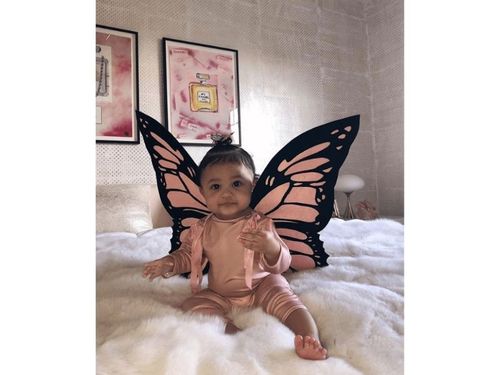 5. Stormi The Butterfly
This Stormi Webster baby photo was taken during her first Halloween. Butterfly baby! Stormi enjoyed her first Halloween, and we enjoyed seeing her precious costume!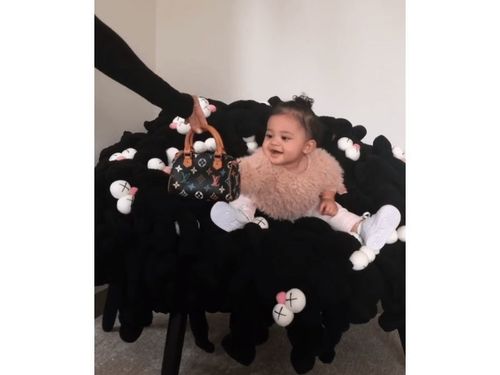 6. Between The Dolls
Even though Stormi Webster is sitting between the dolls still he wants that handbag. It's funny, we look at Louis Vuitton bags that same way!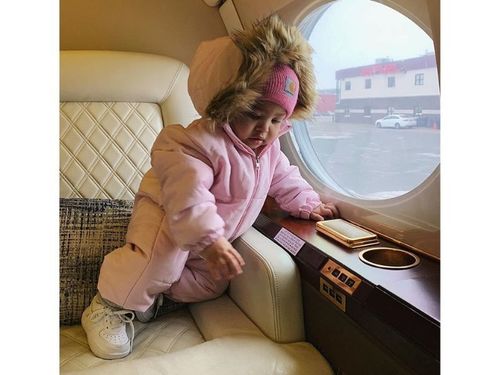 7. At Jet
In this Stormi Webster baby photo, she is enjoying her own company in their private jet.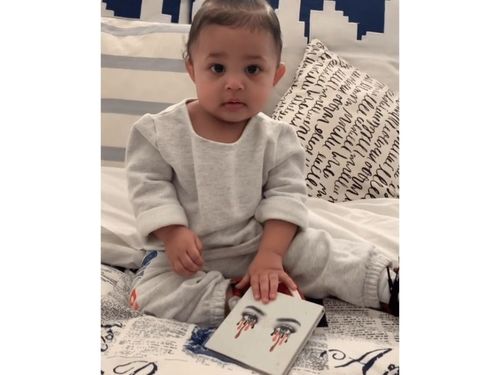 8. The Innocent Look
Those innocent eyes and the innocent look make her face pretty beautiful! Stormi loves playing with her mom's makeup.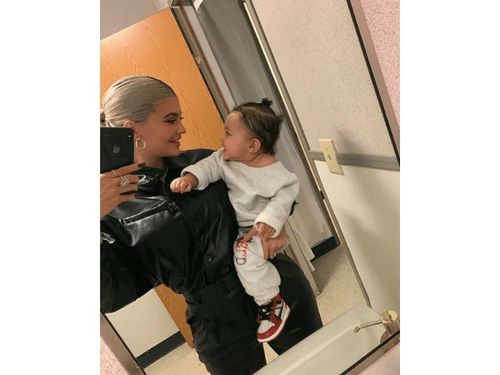 9. Storm And Mommy
Yes! It's photo time for Stormi and mommy. That mirror photo is one of the adorable pics on social media. They smile at each other which makes us smile too.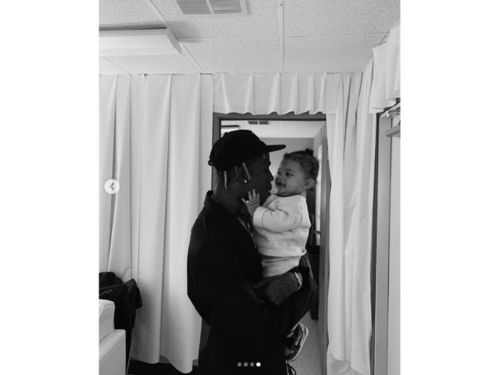 10. Webster With Her Rockstar
This Stormi Webster photo shows how much she loves her dad. Stormi grabbing Travis' face is truly the cutest thing ever.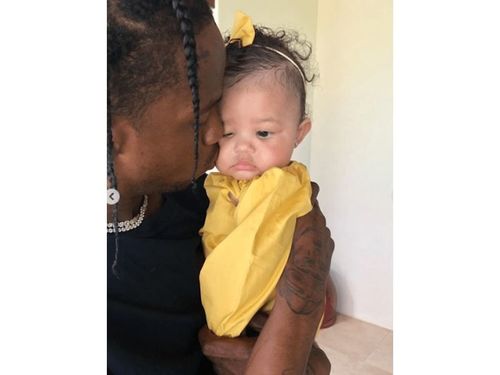 11. Her First Love
This Stormi Webster photo was taken during her birthday. Happy birthday Stormi! On February 1, 2019, Kylie shared a slew of touching pics of her baby girl, including this tender moment with Travis!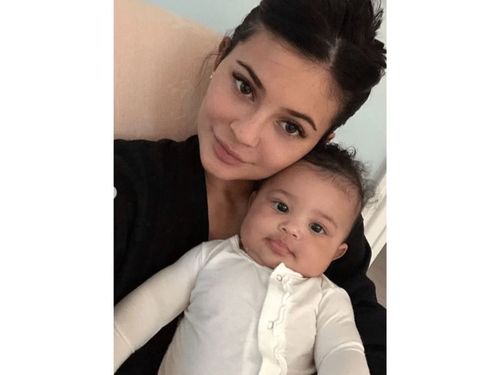 12. Selfie With Mom
This is one of the cutest selfies with her mom. The black and white costumes of Stormi and mommy are eye catchy!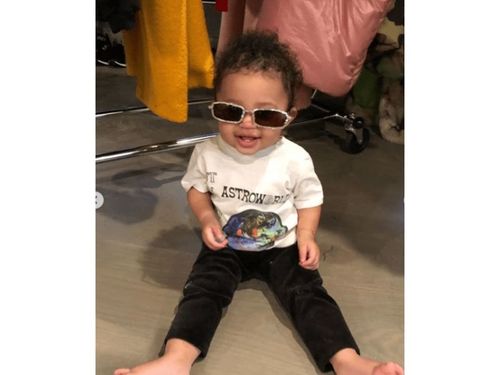 13. Coolers in Summer
This is one of the coolest Stormi Webster photos. And look at those shades! We knew she was a fashionista in training but sheesh, that's cute!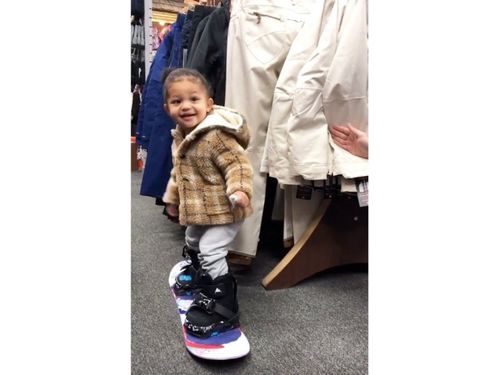 14. Snowboarding
Stormi may just be a toddler, but she's already super athletic! Kylie shared a video of her mini-me showing off her snowboarding skills, and it's so adorable.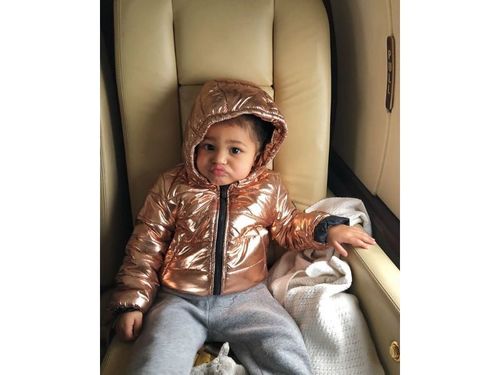 15. The Warmest Traveller
"Cutest travel buddy," Kylie captioned this adorable picture of the tot on Wednesday, December 11. She looks like the ideal travel companion to us.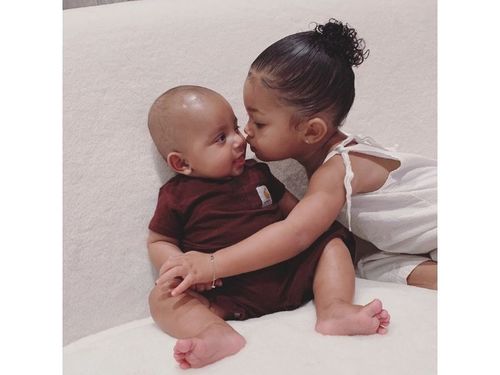 16. With Cousin Psalm
Stormi gave her baby cousin Psalm West a sweet smooch and our hearts exploded. "Stormi loves my Psalmy so much!" Kim Kardashian gushed on Instagram on December 11.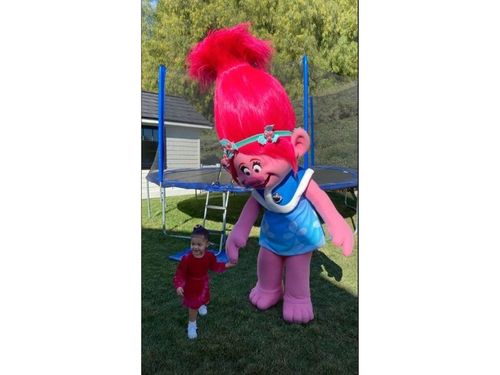 17. Dream Comes True
Stormi got an epic Christmas present when Kylie surprised her with her favourite character from Trolls.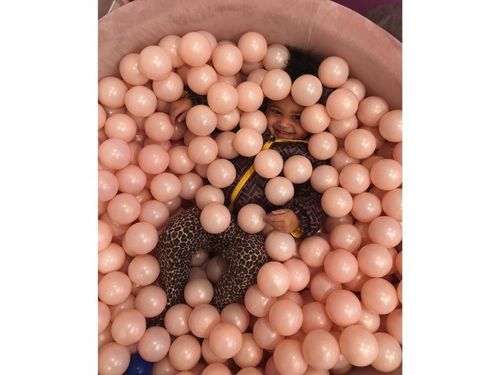 18. Pure Bliss
This Stormi Webster photo is the definition of pure joy. This shows that she can see happiness and enjoyment even in small things.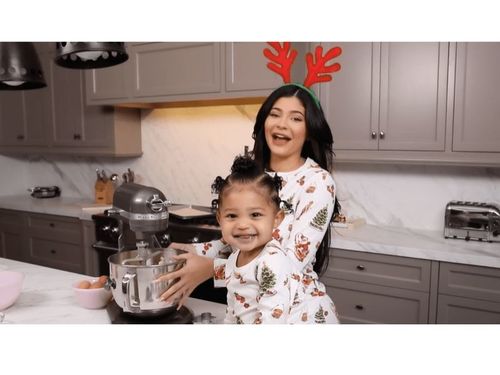 19. Cooking Time
On December 24, the young mama shared the sweetest video of her and her daughter making Christmas cookies — and Stormi stole the show!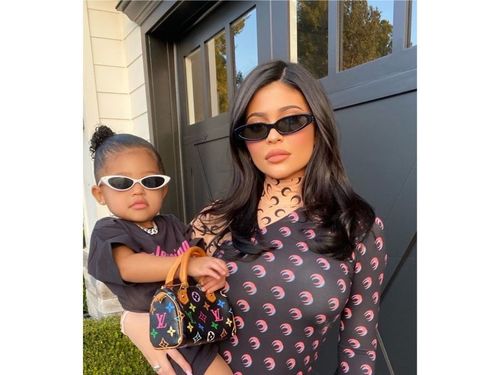 20. The Hilarious Look
This Stormi Webster photo shows their attitude with a hilarious look. We love the attitude Kylie and Stormi are serving up in this hilarious photo.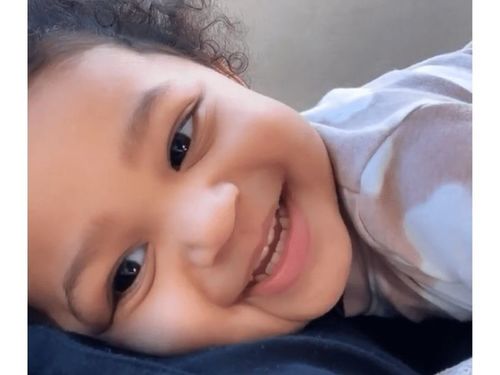 21. The Lovely Smile
Kylie shared the sweetest clip of her little girl laying on her and saying hello. What a great thing to wake up to! "My angel baby makes all my mornings," the makeup mogul gushed on her Instagram Stories on February 7.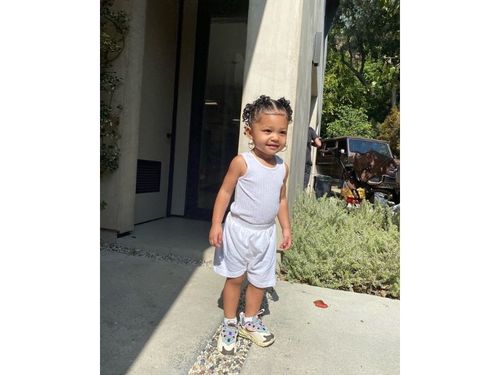 22. The Cutie
Kylie shared the sweetest set of photos of Stormi rocking a set of nameplate hoop earrings with her curls on full display on February 18. Look at this cutie!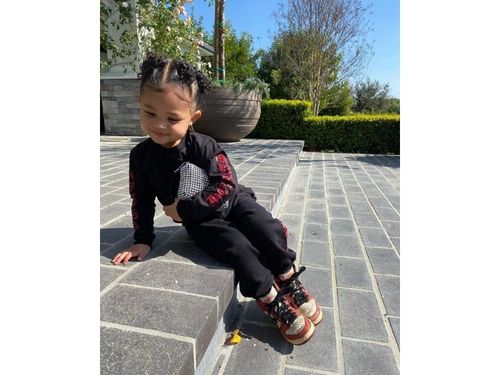 23. The Rockstar Webster
"#LOVEOFMYLIFE," Kylie captioned a series of adorable photos on February 26. Can you believe how cute (and stylish!) Stormi is? We can't. It's unreal.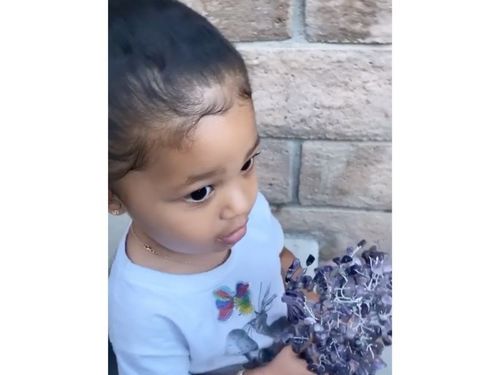 24. Her favourite
On March 4, Kylie revealed that her baby girl is a big fan of crystals! Stormi especially loves her amethyst tree.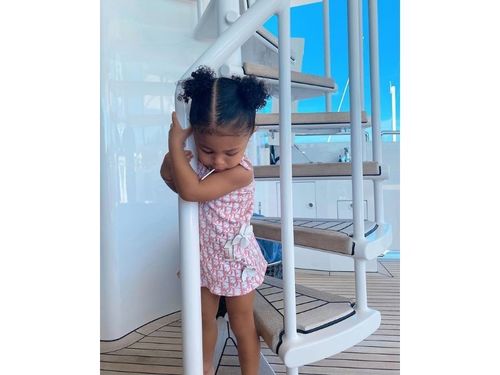 25. A Happy Day
"Boat day with my bestie," Kylie captioned this fashionable Stormi Webster photo~decked~ out in Dior.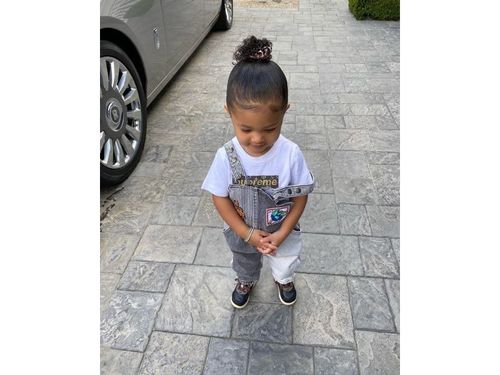 26. The Supreme
Name kiddo more stylish than Stormi … we'll wait! Kylie's fashionable baby girl celebrated International Women's Day with her famous mama in a Supreme T-shirt and striped overalls.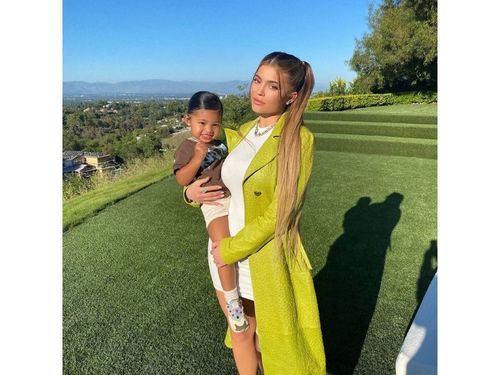 27. At Party
The mother-daughter duo proved to be the most stylish at Scott Disick's birthday party in May.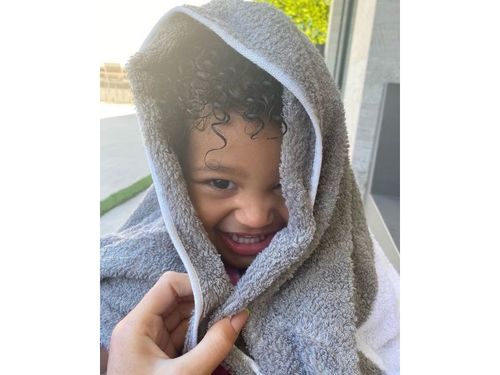 28. Swim Time
This Stormi Webster photo looks cute even during her swim time. And her smile never fades away. Cuteness overloaded!!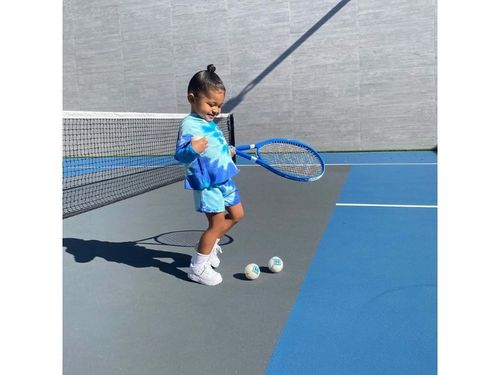 29. Play Time
Sporty girl! Kylie showed off Stormi's cute outfit on the tennis court. The sky, the ground and Stormi Webster's dress make our eyes blue.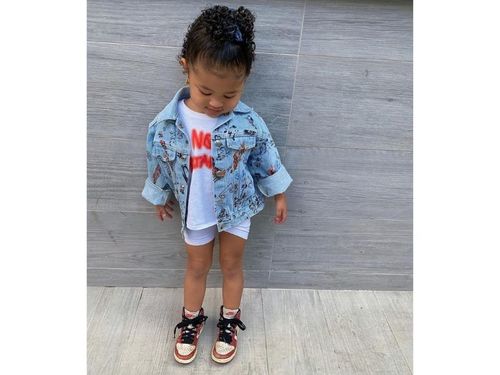 30. The Stylish Stormi
Yes, we should agree that Stormi Webster is the stylist Kiddo than anybody else. The Fashionable girl!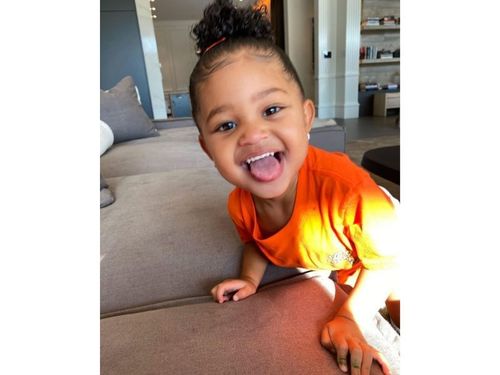 31. Funny Time
This Stormi Webster photo shows that she is the perfect selfie queen. Fun overloaded!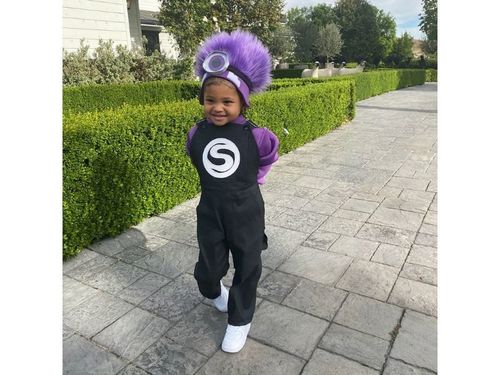 32. The Minion
Halloween 2020 may have looked a little different amid the coronavirus pandemic, but Stormi still had fun dressing up like Minions with her parents.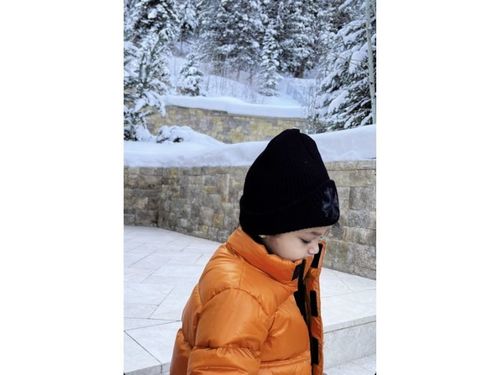 33. Snow Time
The Stormi Webster photo looked so cute in this orange puffer jacket and black Chrome Hearts beanie.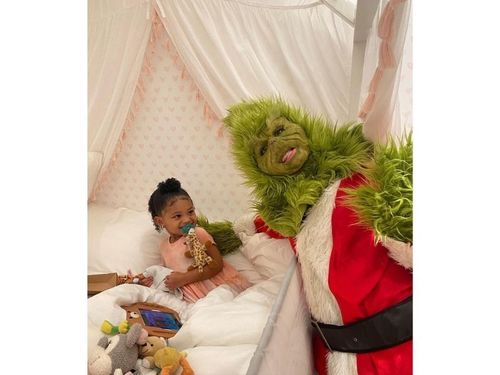 34. Christmas Spirit
This Stormi Webster baby photo was taken when she got to meet the Grinch in December 2020!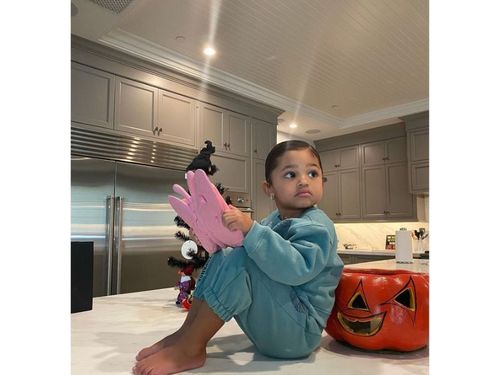 35. The Model
In this photo, Stormi Webster looks like a model. Her casual poses are fabulous. What a photogenic face!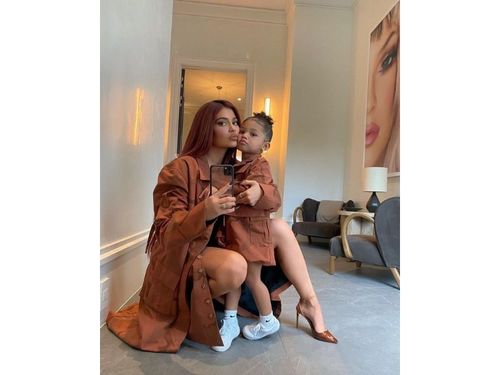 36. The Brownies
Mom and daughter just rocked the mirror photo with their chic poses. Like mother, like daughter!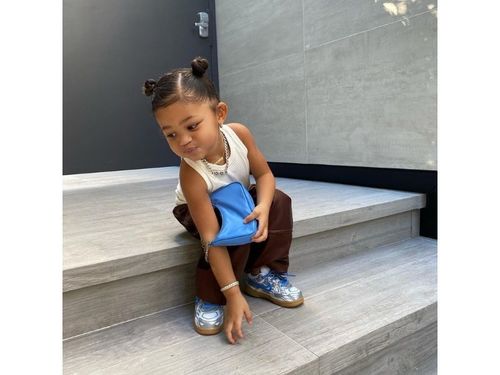 37. At Stairs
Stylish girl! Kylie showed off her daughter's trendy outfit on December 22. Gorgeous girl with the trendy outfit!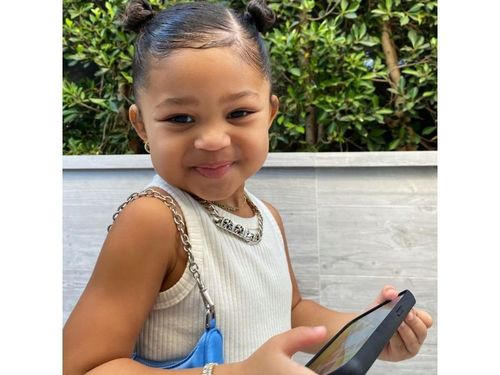 38. The Fashionable Lady
My baby is turning 3 soon and mommy's not OK!!!!!!" the reality mom captioned the precious photos of her mini-me.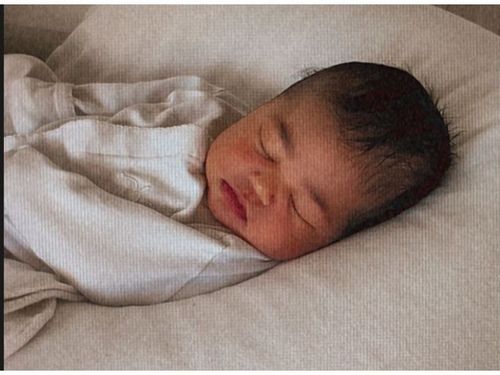 39. Sleeping Beauty
Kylie shared this never-before-seen picture of Stormi when she was just one week old after being prompted by a fan during a photo challenge on December 27.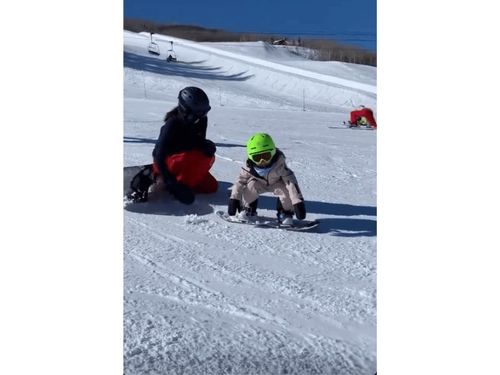 40. Vacation
Kylie shared footage of her little girl owning the bunny slope during her Aspen, Colorado, vacation in early January 2021.
41. Forced Smile
"This little forced smile," Kylie wrote beside this March 2021 pic with Stormi. "I can't handle the love I have for this baby. Changed my life."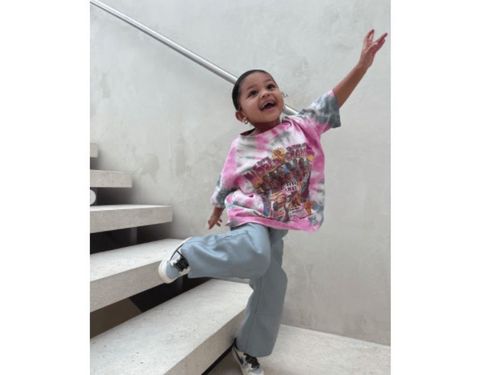 42. Happy Mood
Stormi Webster has a life filled with parties and she proved it in this adorable Stormi Webster photo on March 2021.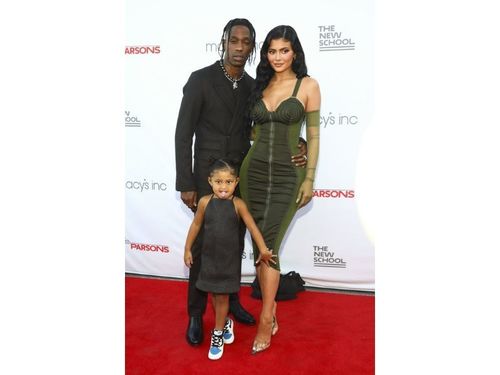 43. Toddler
Stormi made an adorably funny face while walking the red carpet with her parents during a gala in NYC on June 15.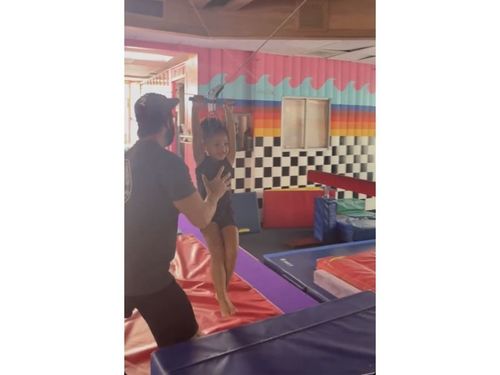 44. Gymnastics
Kylie shared the cutest clip of Stormi happily participating in gymnastics in April 2021. Staying fit and active is important.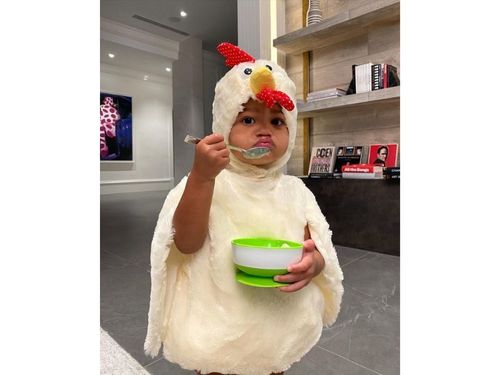 45. The Chicken
Is that a chicken?" Kylie captioned a precious photo of Stormi in April 2021. Of course, her caption was referencing the episode of KUWTK where Kylie mistook a baby pig for a chicken.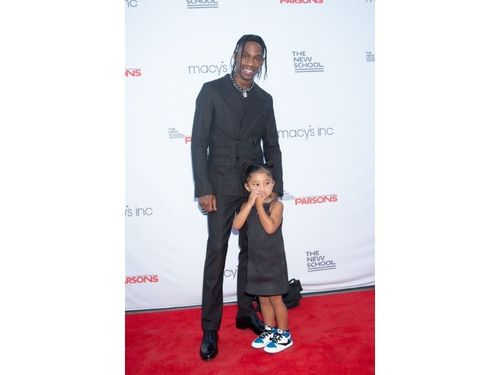 46. Selfie With Dad
Daddy's girl! Travis couldn't help but smile at his sweet daughter. This Stormi Webster photo was taken during a gala in NYC on June 15.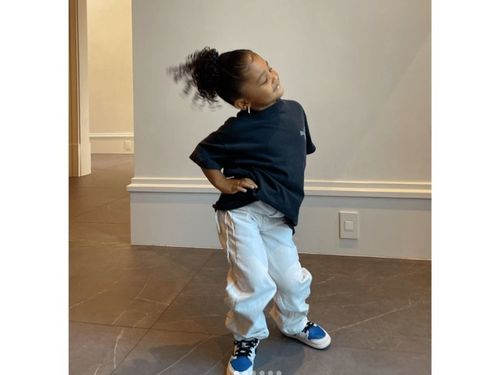 47. The Dancer
Kylie took a series of photos of Stormi busting out some dance moves in her living room. She looked so adorable wearing a Space Jam 2 T-shirt and jeans with gold earrings.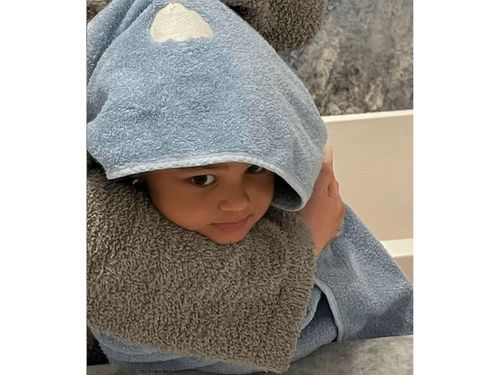 48. In The Hands Of Mama
As Stormi's mom was about to launch her new Kylie Baby brand of products in late September 2021, the entrepreneur used her daughter in ad campaigns and cute moments with her items. She cuddled Stormi in a bathtub, as the little cutie's face stuck out from a Kylie Baby bath towel.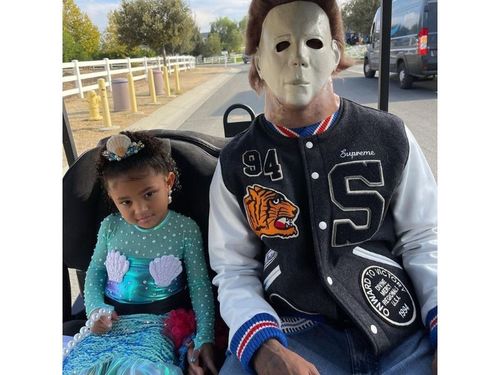 49. Halloween With Daddy
Stormi dressed as an adorable little mermaid as she headed out to go trick or treating with her dad, Travis Scott, who went as the Halloween franchise's killer Michael.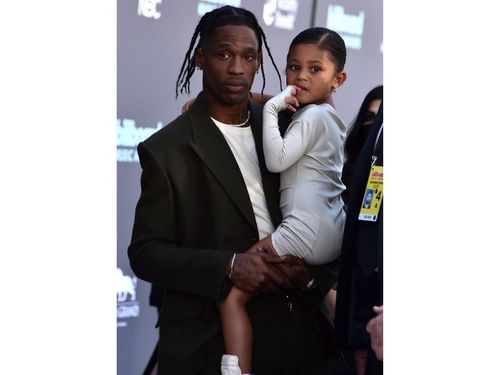 50. The Star
Once at the awards show, Stormi walked the red carpet with her famous parents Kylie and Travis.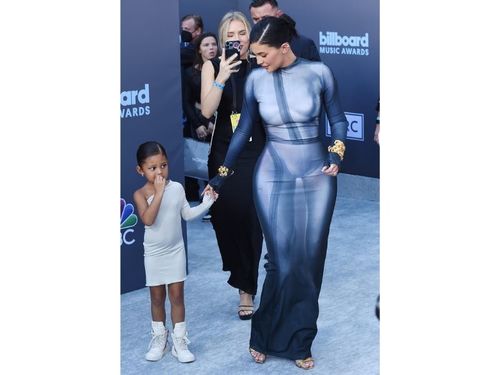 51. Mom And Me
We can't get over how adorable Stormi looked in her little dress. Just like mama!