21 Most Popular Taylor Swift Makeup Looks
Sahiba Tandon
Updated At 16 Nov 23
Taylor Swift is a rare superpop star who doesn't need any introduction. From her music to her fashion choices, everything has become a trend. So, following, we have listed the best Taylor Swift makeup looks that you can get inspiration from!
21 Best Taylor Swift Makeup Looks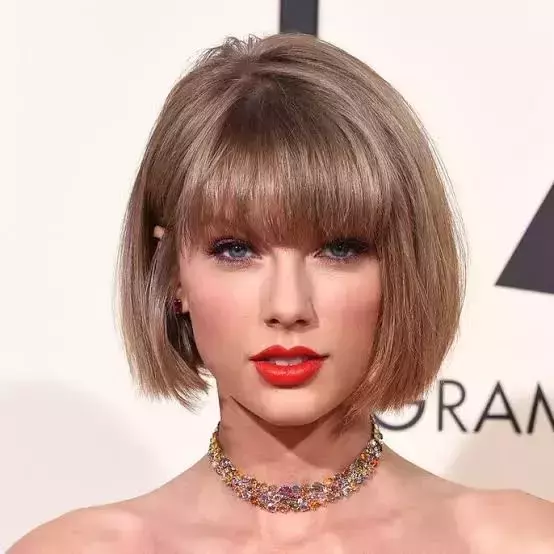 1. Taylor Swift Grammys Look
The brightened skin is achieved with the use of long eyelashes and bright red and orange-colored lipstick. The eyes look spectacular, and they come forward with the use of liquid mascara and eyeliner. For the rosy red cheeks, we see the songwriter supporting a light pink blush.
Also check out Taylor Swift No Makeup looks as we list her 25+ stunning natural photos which include her casual photos, selfies and many more.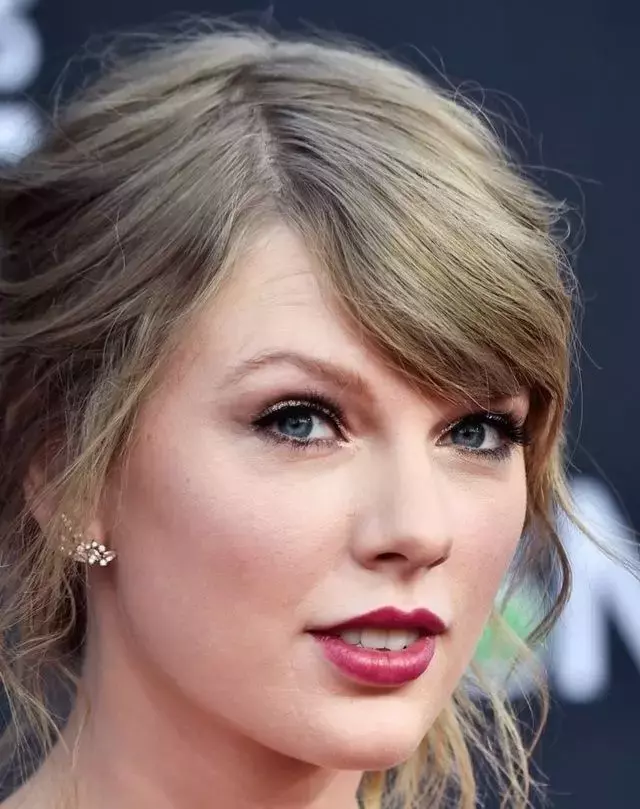 2. Taylor Swift Billboard Music Awards Look
Taylor Swift makeup looks like it is traditional as well as polished. Flawless skin is achieved with the use of dark black eyeliner and dark lips. Her lips are stained not with the usual red, but with mauve color!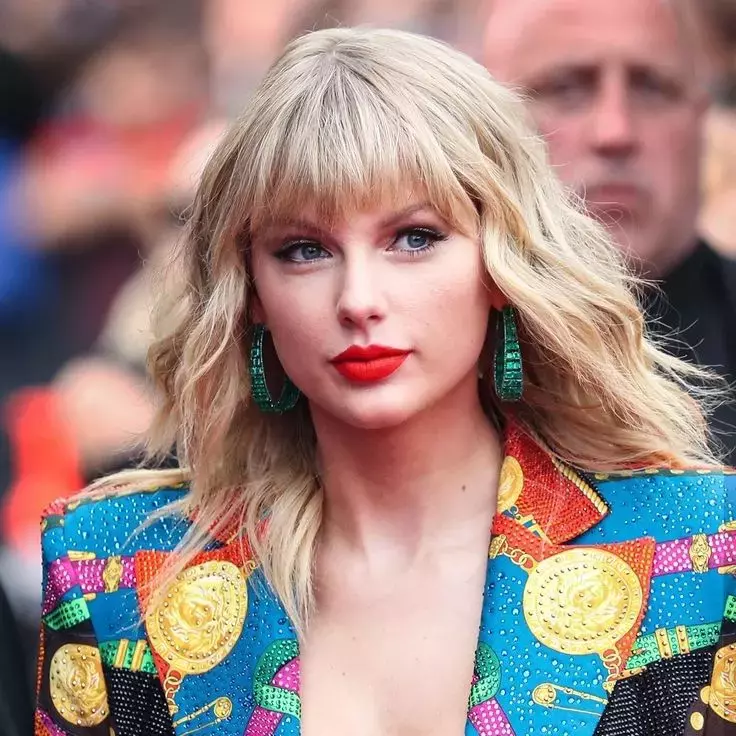 3. Taylor Swift Makeup Look At VMAs
This Taylor Swift makeup look just screams power. It is intense and eye-catching, which conveys what the superpop star wants to say. She doesn't wear much blush, but her statement orange-red lipstick along with the classic eyeliner goes with the bright-colored dress and bangs perfectly. One of the best celebrity makeup looks, this has ben a trendsetter.

4. Concert Look
The dark lipstick that we see a lot in Taylor Swift makeup looks just gives the popstar a matte, long-lasting finish that is out of this world. We can see Taylor carrying dark cherry lip colors instead of her usual red and orange shades on her Reputation era Tour. As for the face cosmetics, we find her using dark and glittering colors like black, silver, and grey.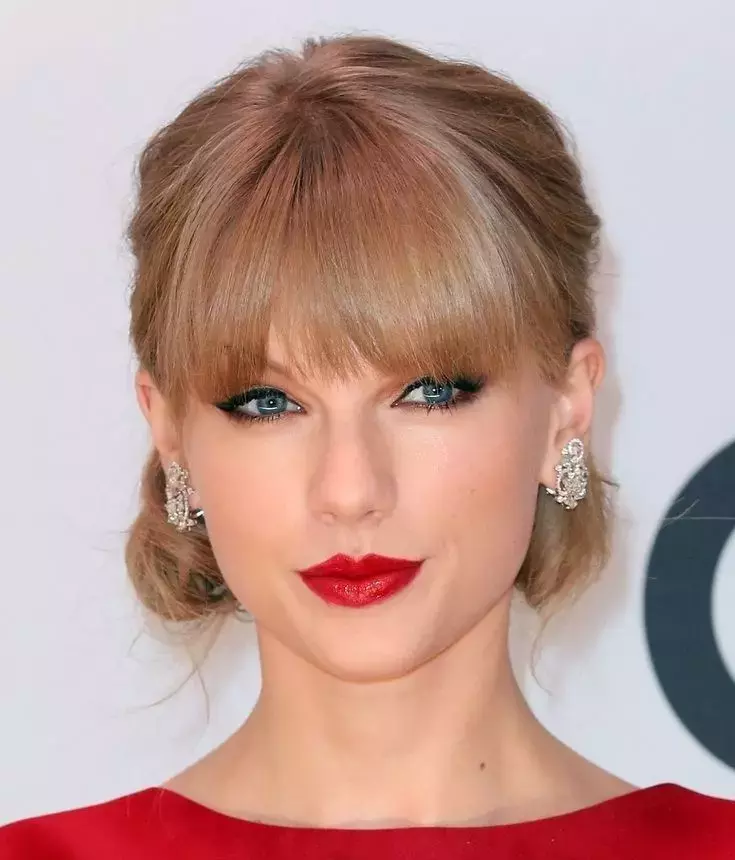 5. Sizzling In Red
At the 47th CMAs, we saw Taylor carrying his signature matte red lip. Her latest release at that time was her album Red and she channeled that vibe into her makeup look perfectly. The top Taylor Swift makeup looks have to have this smooth and glowing look. It is clear from this look the Red's album superstar's skin is well nourished.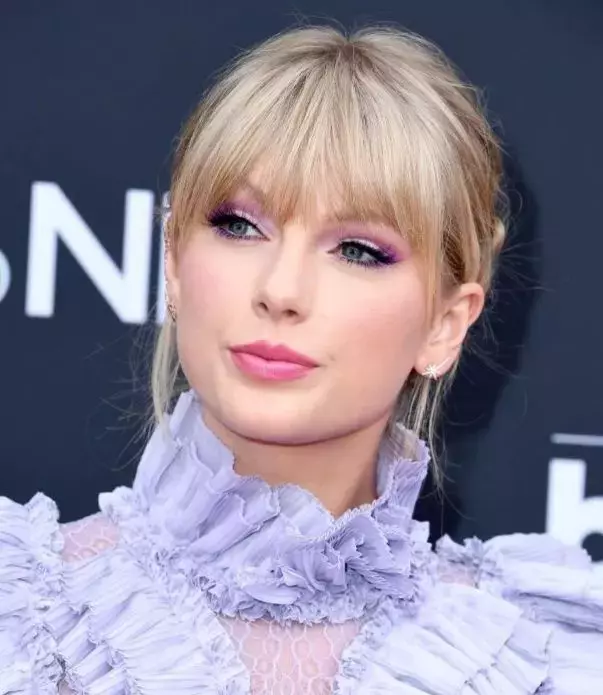 6. Light Purple Makeup
Taylor Swift makeup eras tour. The use of pastels and lighter shimmering colors was prominent in Taylor's 'Lover' album era. At the 2019 Billboard Music Awards, everybody talked about the different shades of pink. With the use of rose lipstick and a combination of pink and purple eye makeup, Taylor stole the show!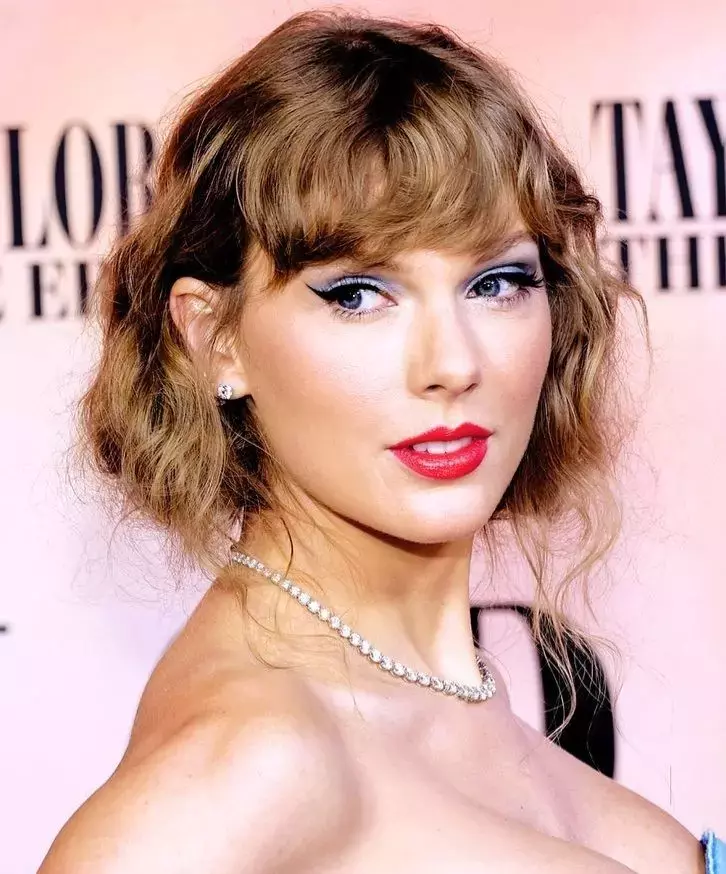 7. Red Lips
Talking about stealing the show, we also have to add this versatile look by Taylor Swift makeup eras tour that she wore on the premiere of the Eras tour concert movie. She combined heavy blue makeup with the classic red lip.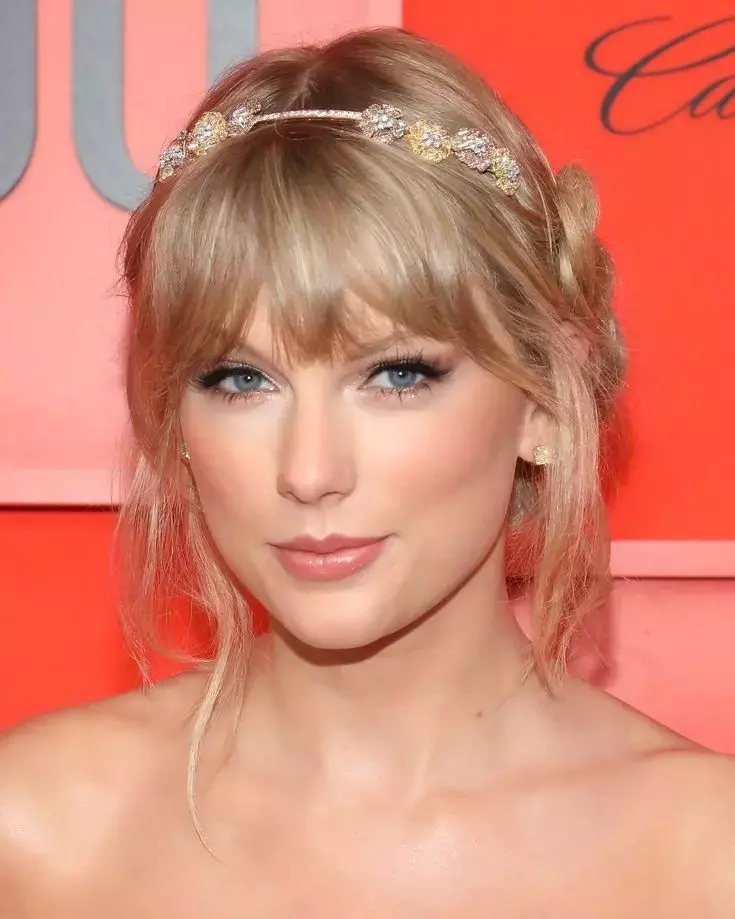 8. Taylor Swift Soft Makeup
Glow and natural mein of Taylor Swift's best makeup looks generally include a light lip shade and blush. The natural look paired with the accessorized updo is easy but flawless.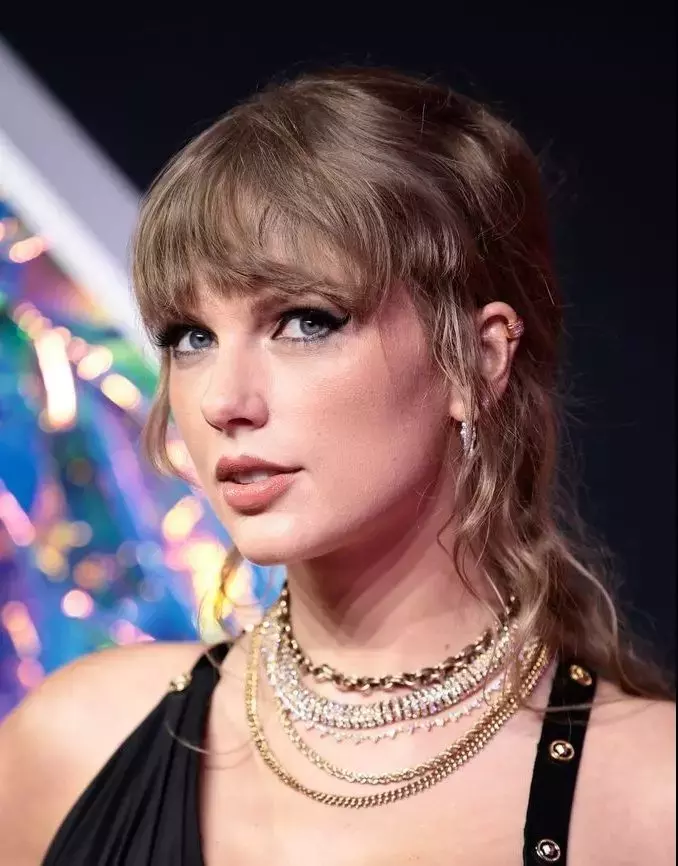 9. Taylor Swift At 2023 VMAS
The Taylor Swift makeup artist for this look is Pat McGrath. This is yet another one of the Taylor Swift makeup look inspirations that fans all over the world love to try and get inspired by. The winged eyeliner and the darker eye makeup that the star usually opts for. Because of the work on the eyes, she doesn't use any lip color and keeps them natural.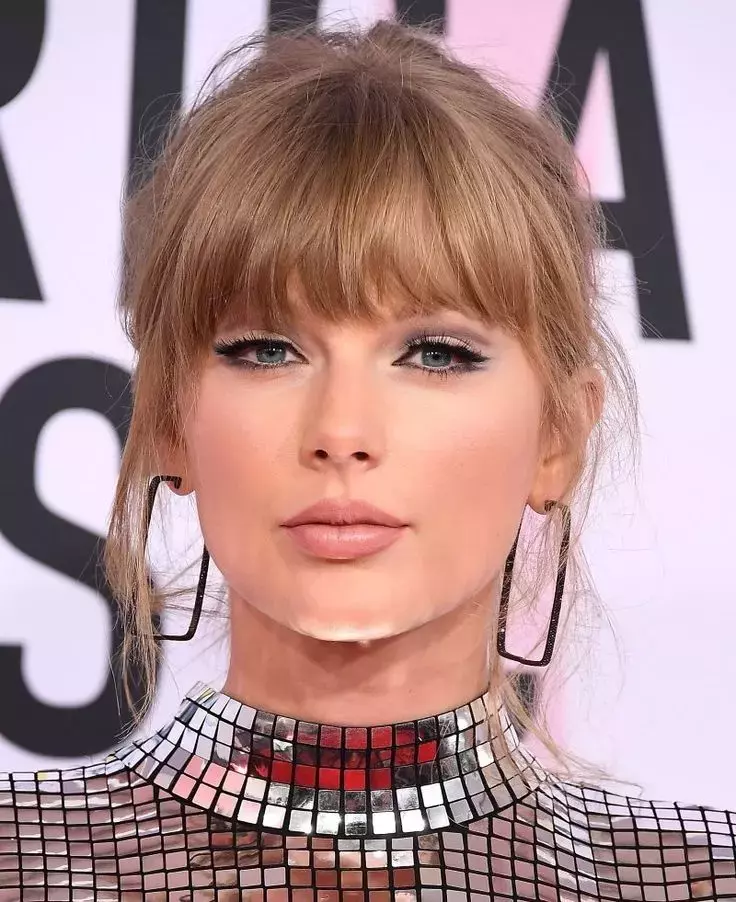 10. Taylor Swift At American Music Awards
Another Taylor Swift makeup design that is stellar yet easy to copy. The makeup gets into the skin and flawlessly flatters her face. We see her in her usual peach blush, but what's new is the use three-tier cat eye makeup. There's a white eyeliner on the waterline and light silver eyeshadow.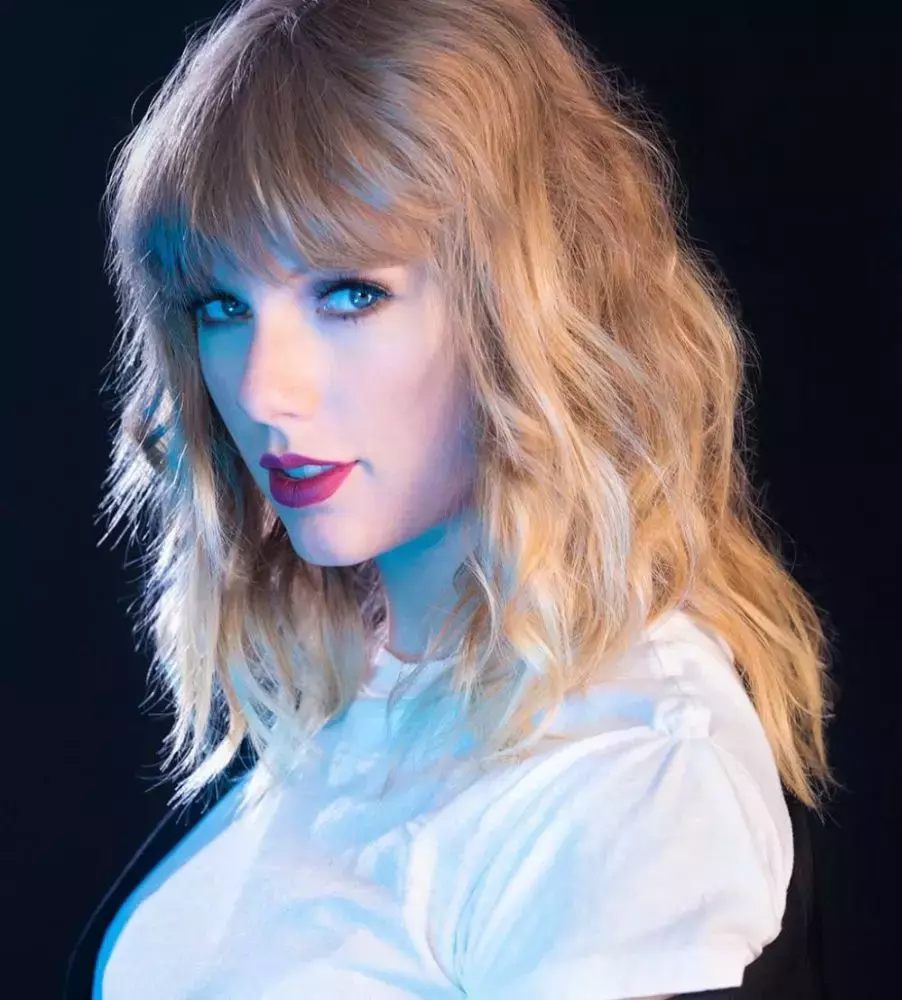 11. Album Photoshoot 
Taylor Swift makeup looks for the Reputation album were different from her other appearances. The Taylor Swift makeup palette is seen to be enriched with dark burgundy and wine-colored lip shades and extreme black eyeliner.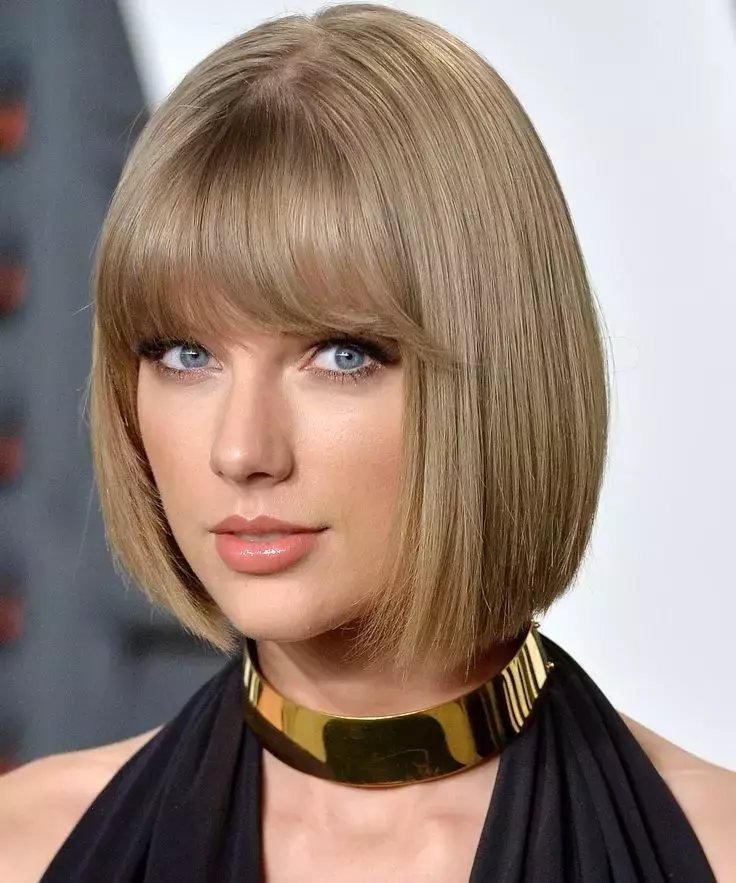 12. Look At Vanity Fair Oscar Party
Taylor Swift has deep-set eyes, meaning her eyes are situated deep into her sockets. She creates a light look with the use of three light eyeshadows and thick eyeliner. These colors have to be included in Taylor Swift best makeup looks, as it is just so refreshing to see and get inspired by.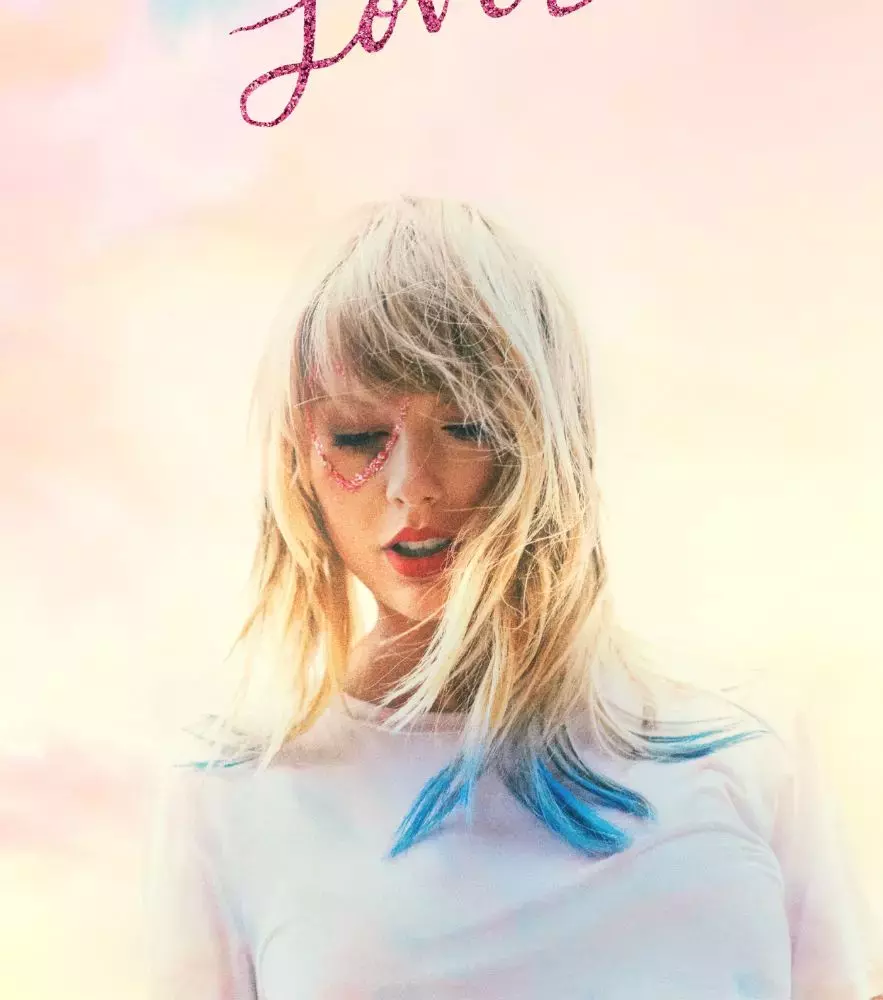 13. Lover Photoshoot
The transformation from Reputation to Lover was a whirlwind. From seeing Taylor in dark lipsticks and dark makeup, she did a 180° turn and graced us with this fresh and natural romantic look, which became a favorite for many. With hints of light pink and other pastels, and of course, the glittered pink eye heart that many copied, it became a classic Taylor look!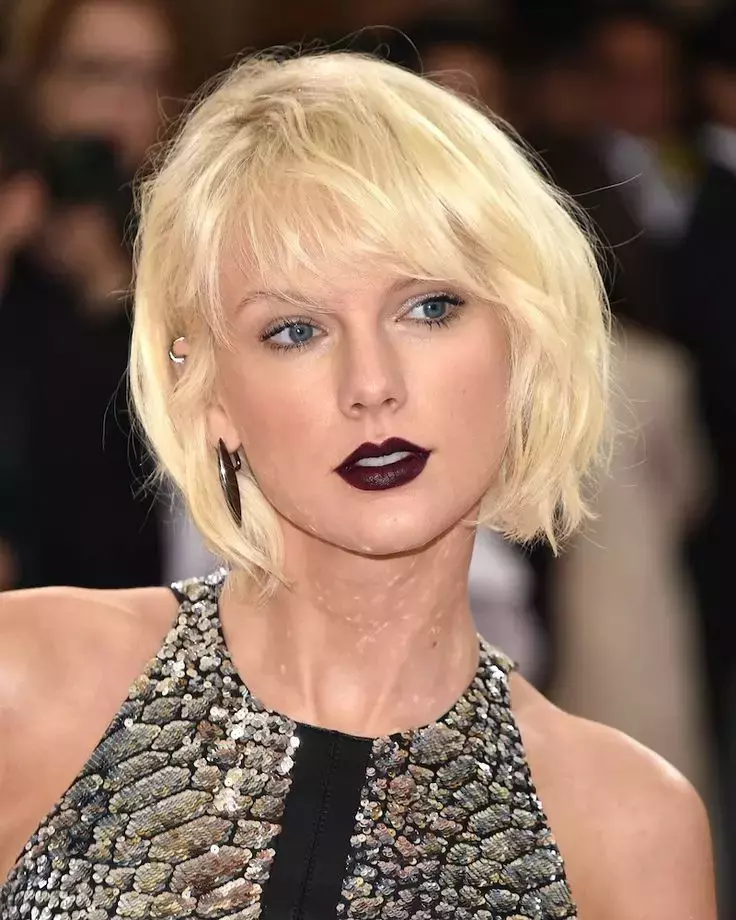 14. Taylor Swift Met Gala Look
Taylor Swift makeup look at the Met Gala around her Reputation era saw a huge change. The fans loved the use of bleached hair and dark cherry lip color to show the edgier personality of the idol.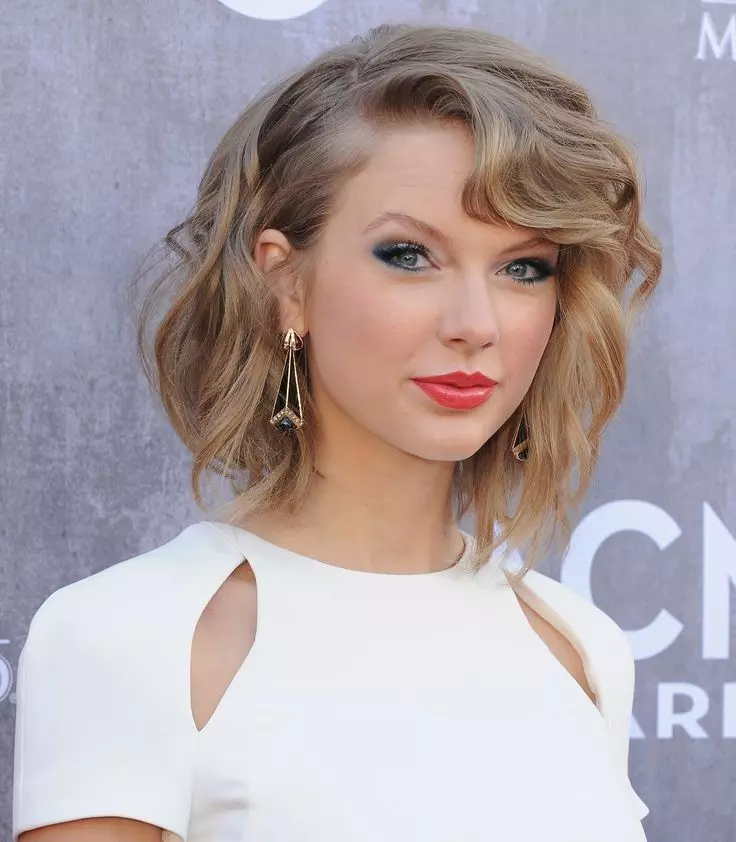 15. Taylor Swift ACM Awards Look
Aside from this amazing bedhead hairstyle that she supported, Taylor Swift makeup looks also got a lot of buzz when she came to the 49th Academy of Country Music Awards. We saw her in her signature red lip, but she paired it up with dark blue eye makeup and long eyelashes!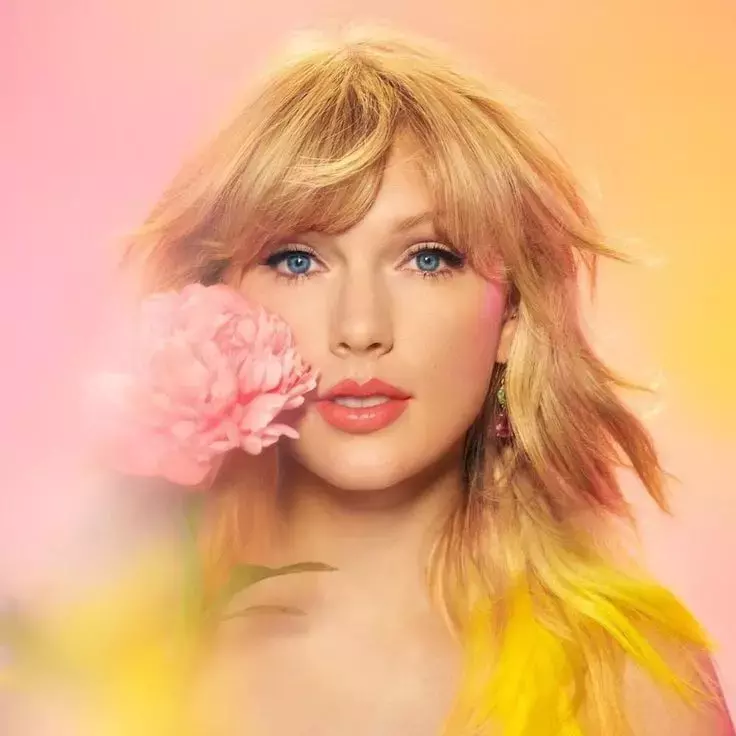 16. Subtle Makeup
The Lover era for Taylor Swift included makeup that seamlessly mixed into the skin and gave a natural glow. The pink rose lipstick gives a soft and subtle look with her winged eyeliner.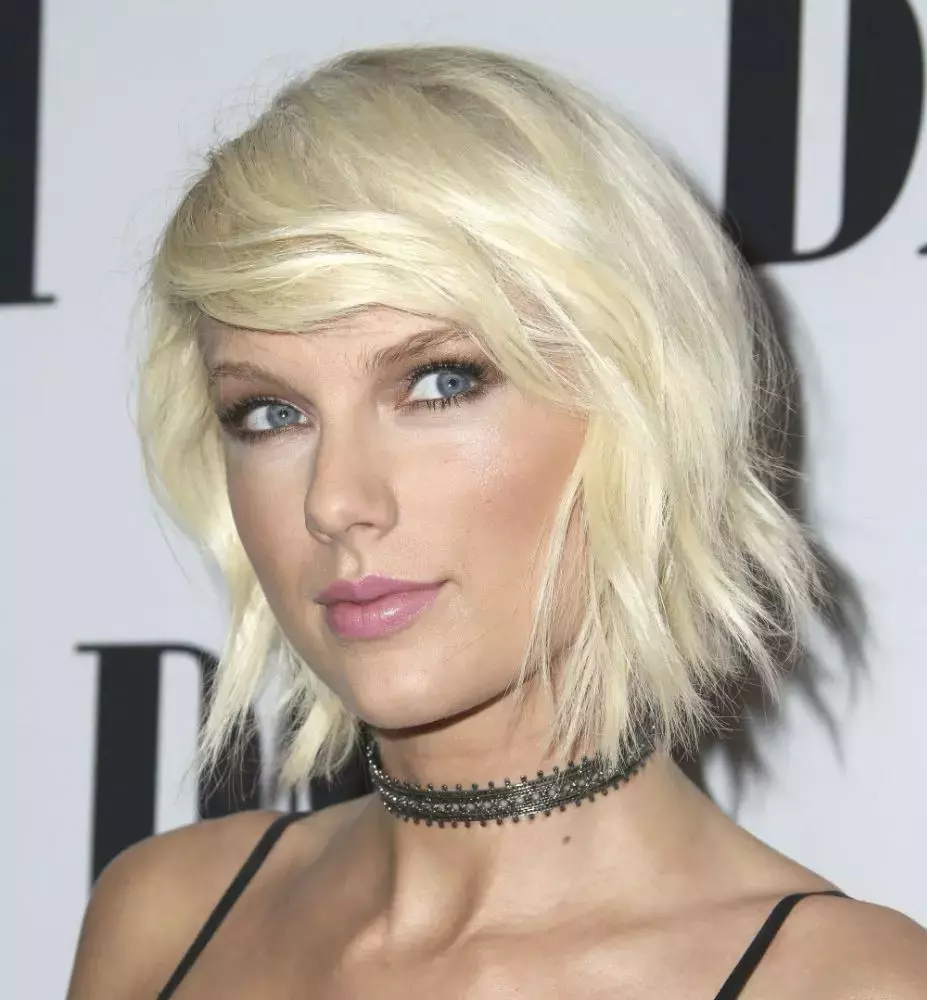 17. Pink Look
Among the most versatile Taylor Swift makeup looks has to be this one. The singer surprised her fans when she walked the red carpet at the BMI Awards. The platinum hair and light glossy pink lipstick were a new change!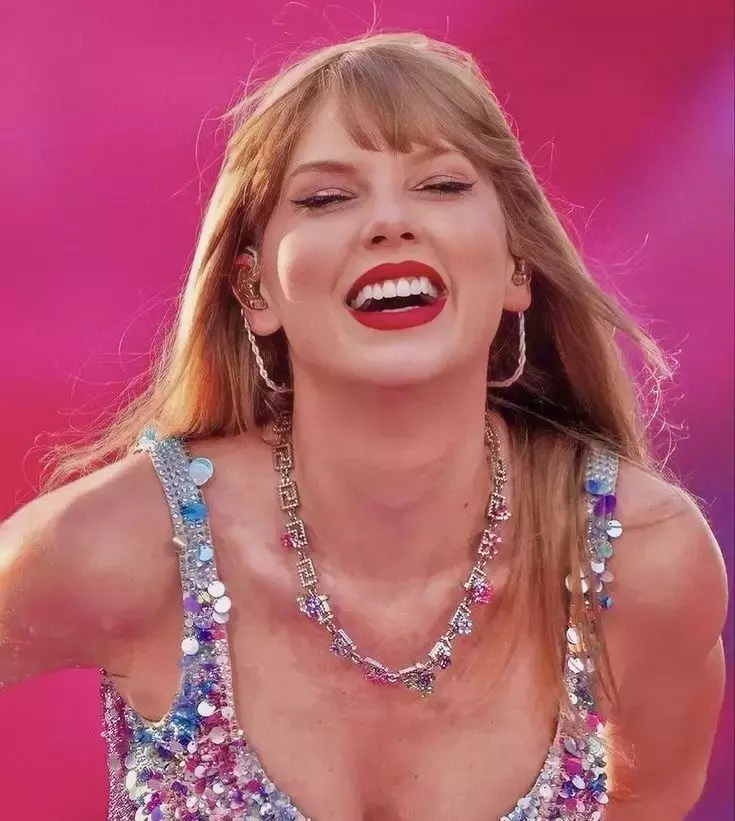 18. Taylor Swift Red Lips
Taylor Swift makeup artist for the Eras tour is Lorrie Turk, and her looks have come among the most celebrated ones, as they cover the skin so well and show versatility since it requires the artist to go through all of her album eras. The sheer hint of blush provides a sexy look! The red lips are a show stealer, and all the makeup is waterproof!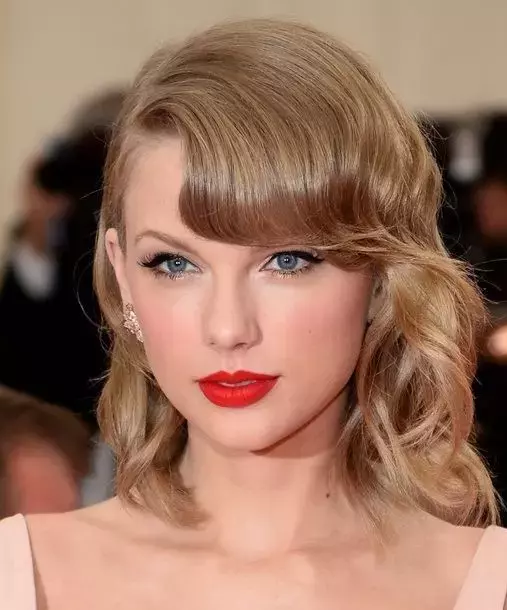 19. Taylor Swift At Met Gala
No wonder this is among Taylor Swift best makeup looks! Her signature red lips can be achieved with the NARS Velvet Matte Lip Pencil in the color Dragon Girl that Taylor herself used. The pink blush matched her light pink gown too.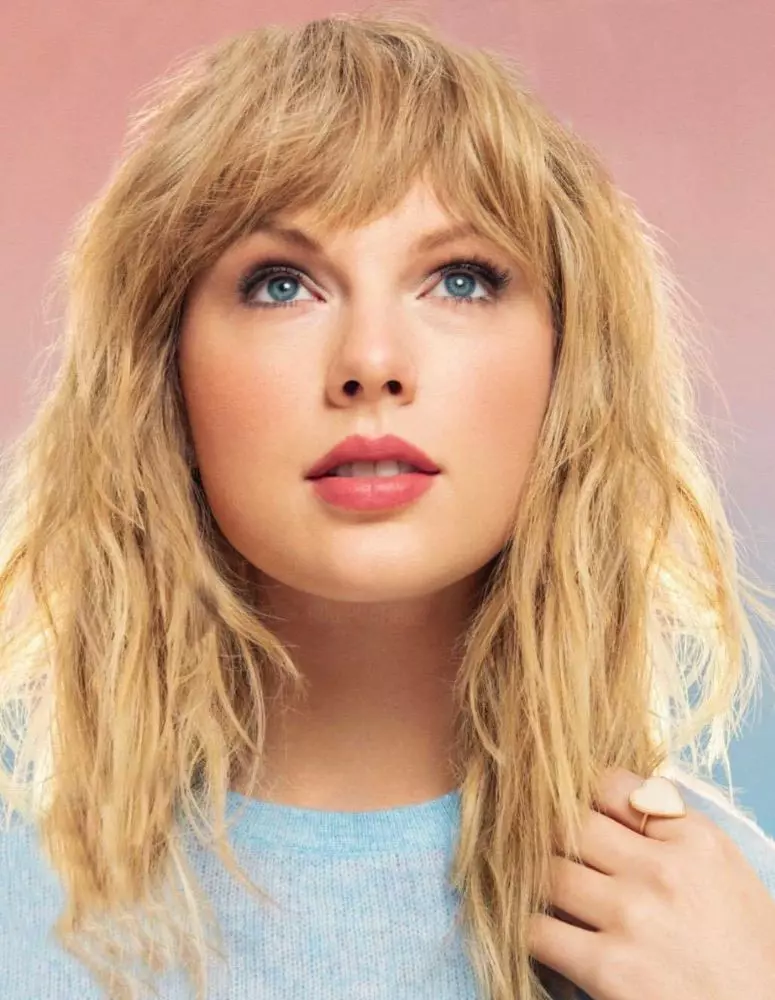 20. Time 100 Magazine Makeup 
This Taylor Swift makeup look for everyday use is an inspiration to many in her Lover photoshoot. This includes the use of cozy and comforting colors. The pastel pink lips, along with barely there blush, enhance the skin instead of overpowering!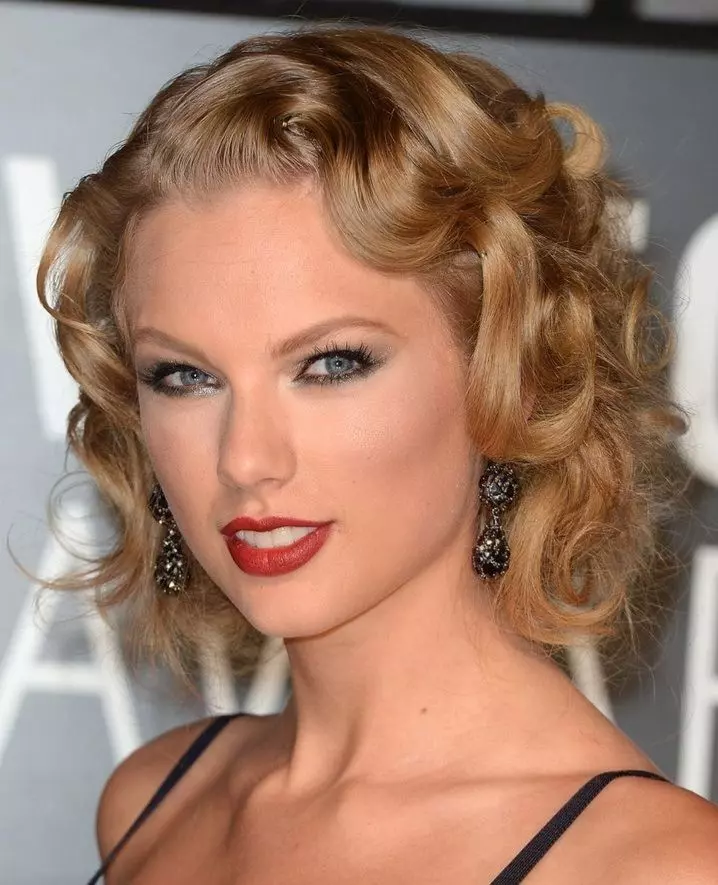 21. Taylor Swift At VMAS
Taylor Swift makeup palette for this look was darker, as we saw her in grey smokey eye makeup and a sheer red lip. The eye makeup comes forward with the use of silver glitter and a lot of mascara!
These were the best 21 Taylor Swift makeup looks that prove that Taylor is not only a powerful singer but a fashion diva as well. Over the years, we've seen Taylor Swift makeup looks go in the direction of her music and how it perfectly combines with the album she is working on. We are sure that there are still a lot of looks by the dive that the world is going to fall for!